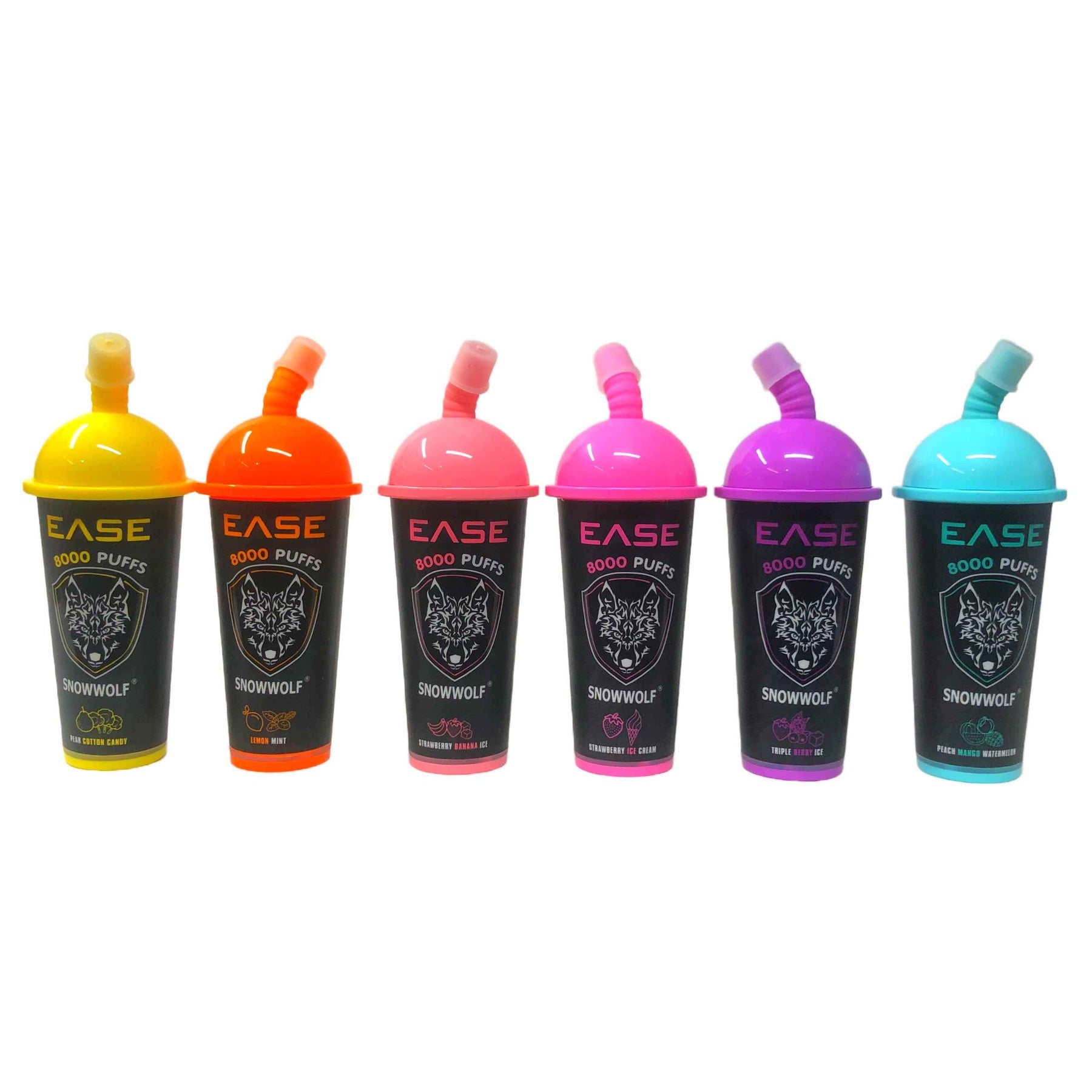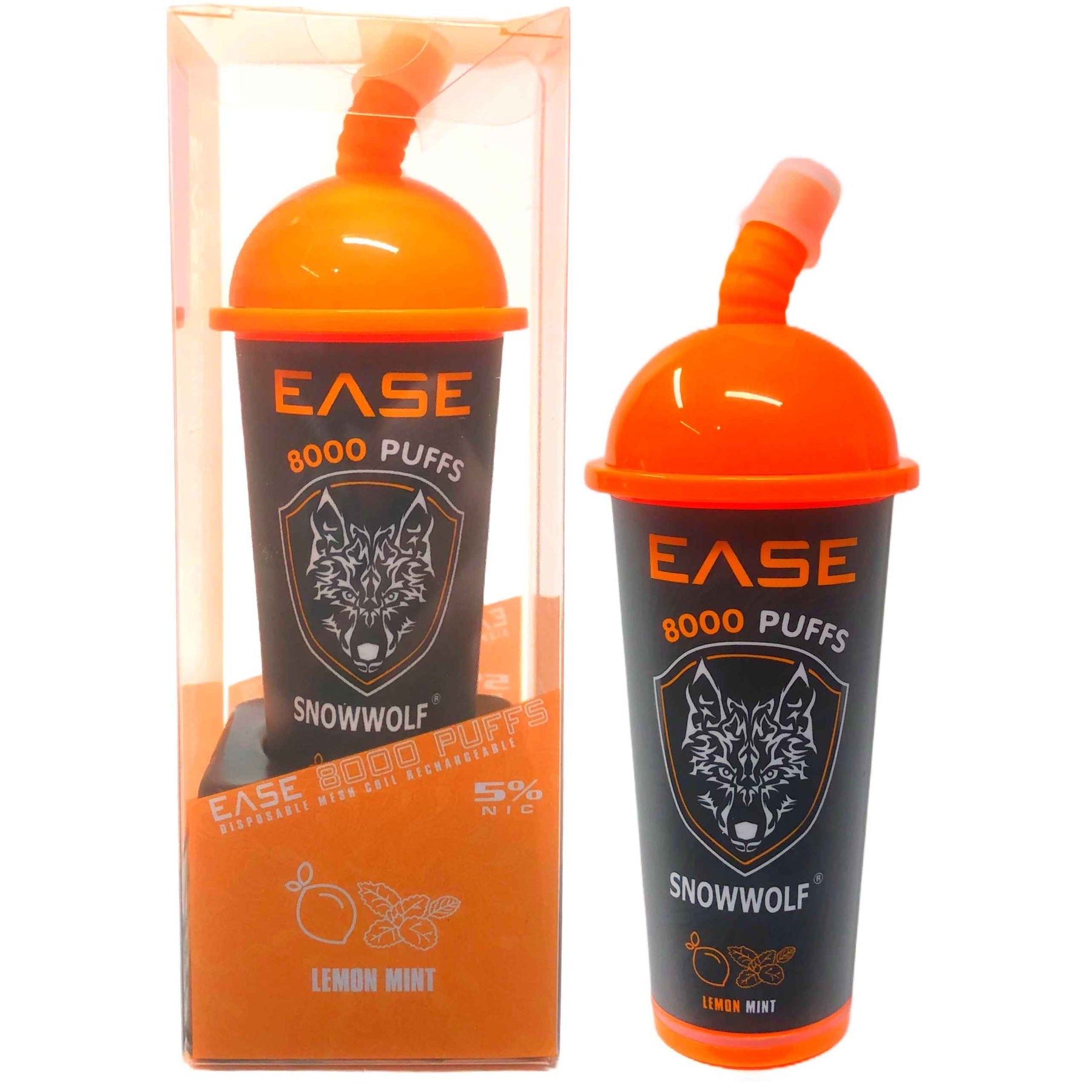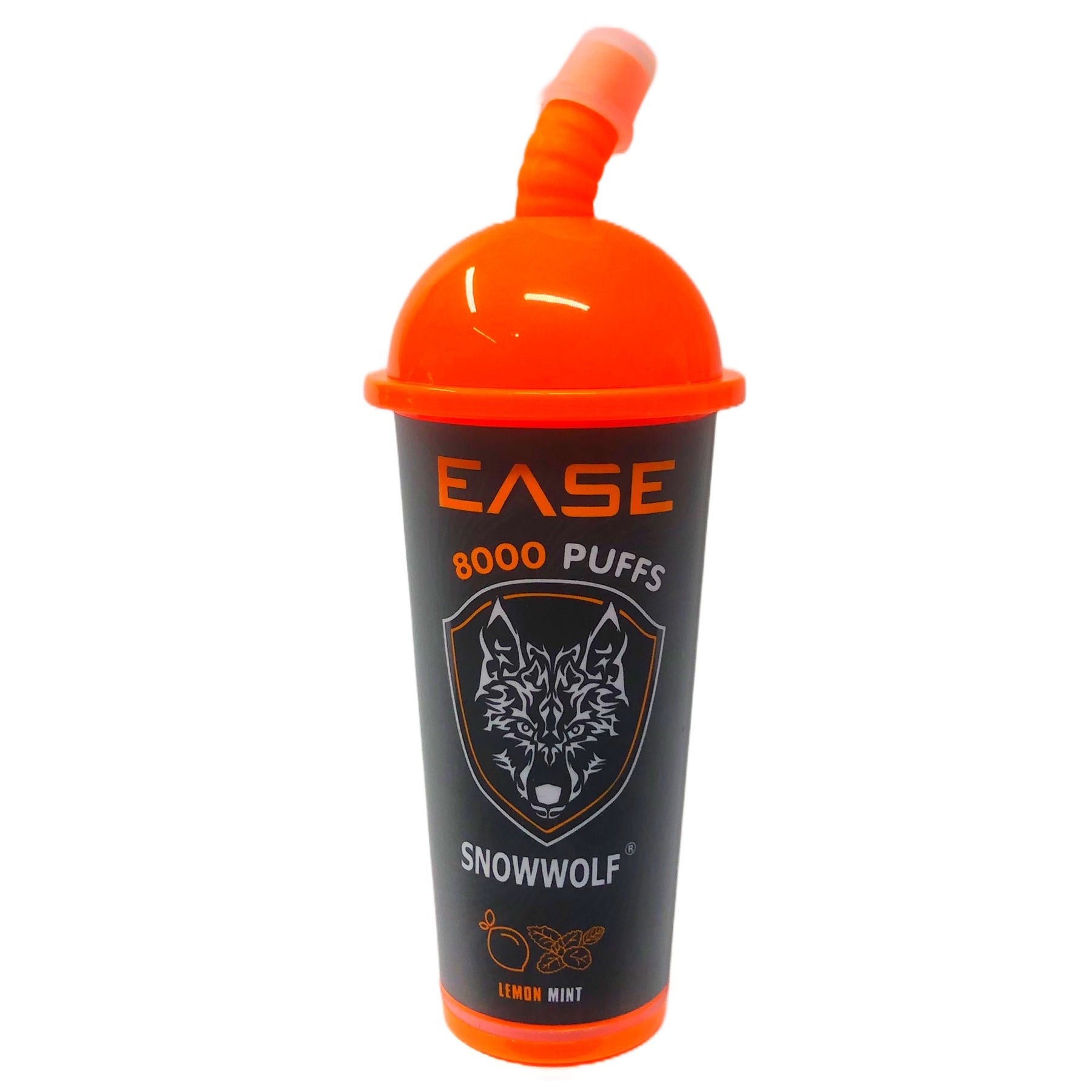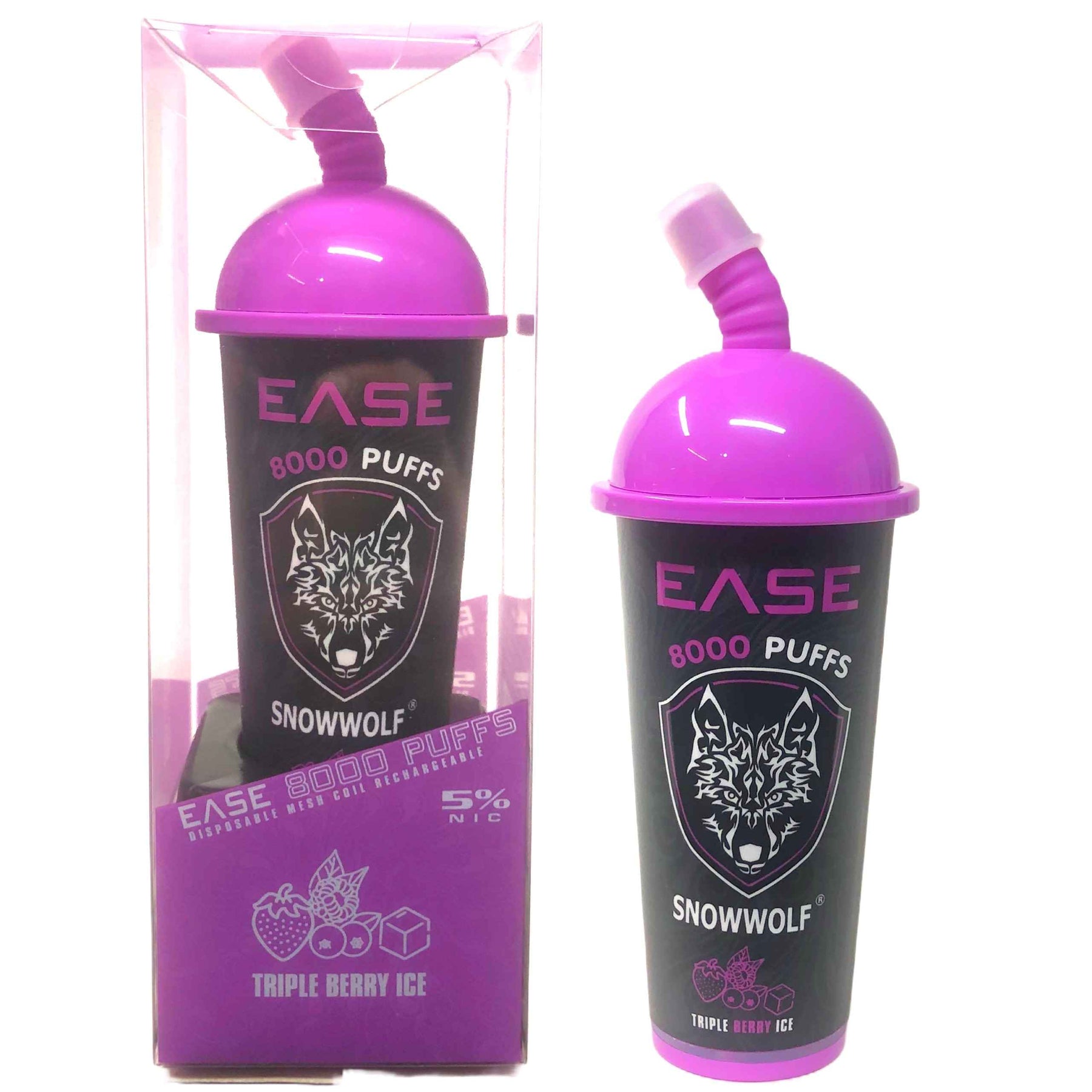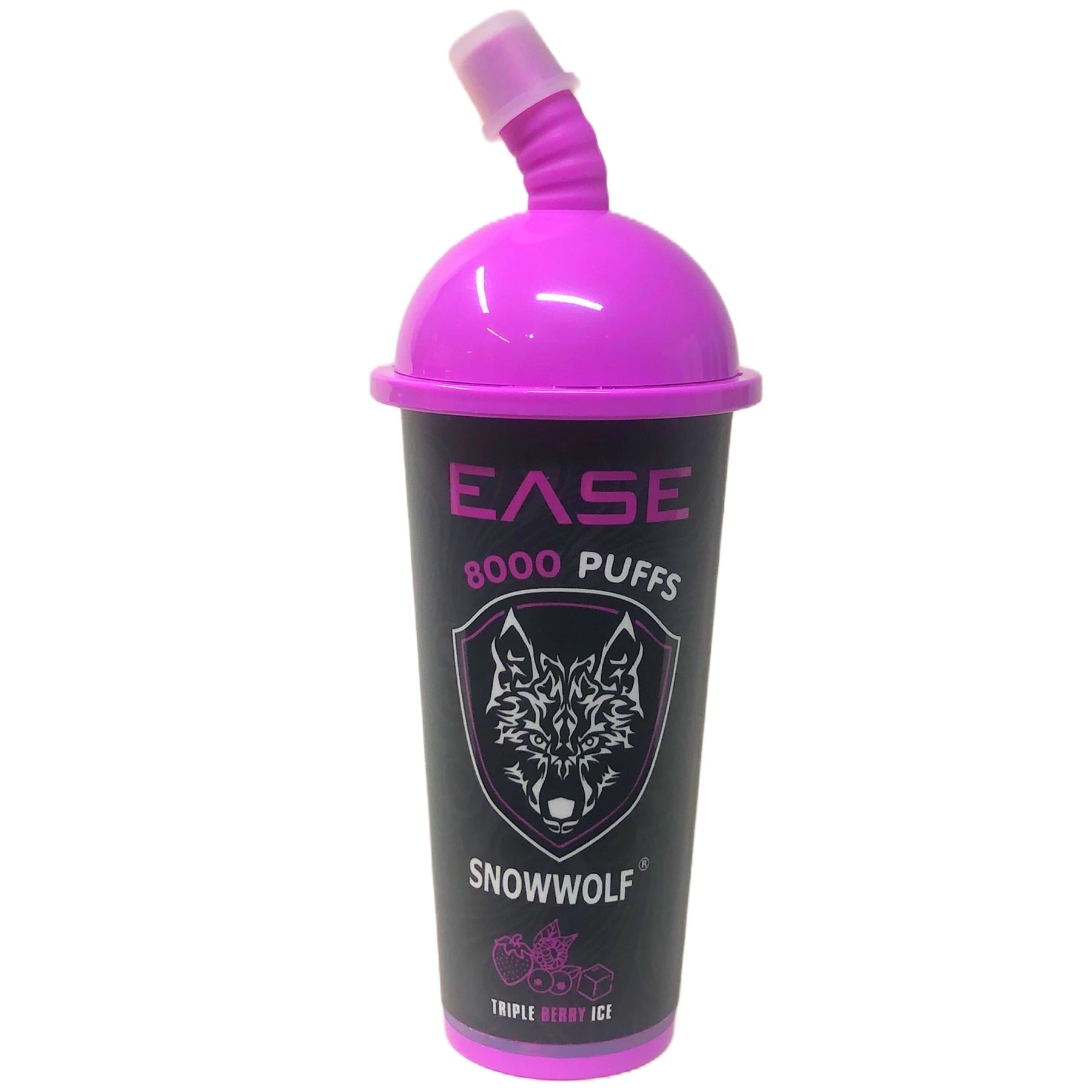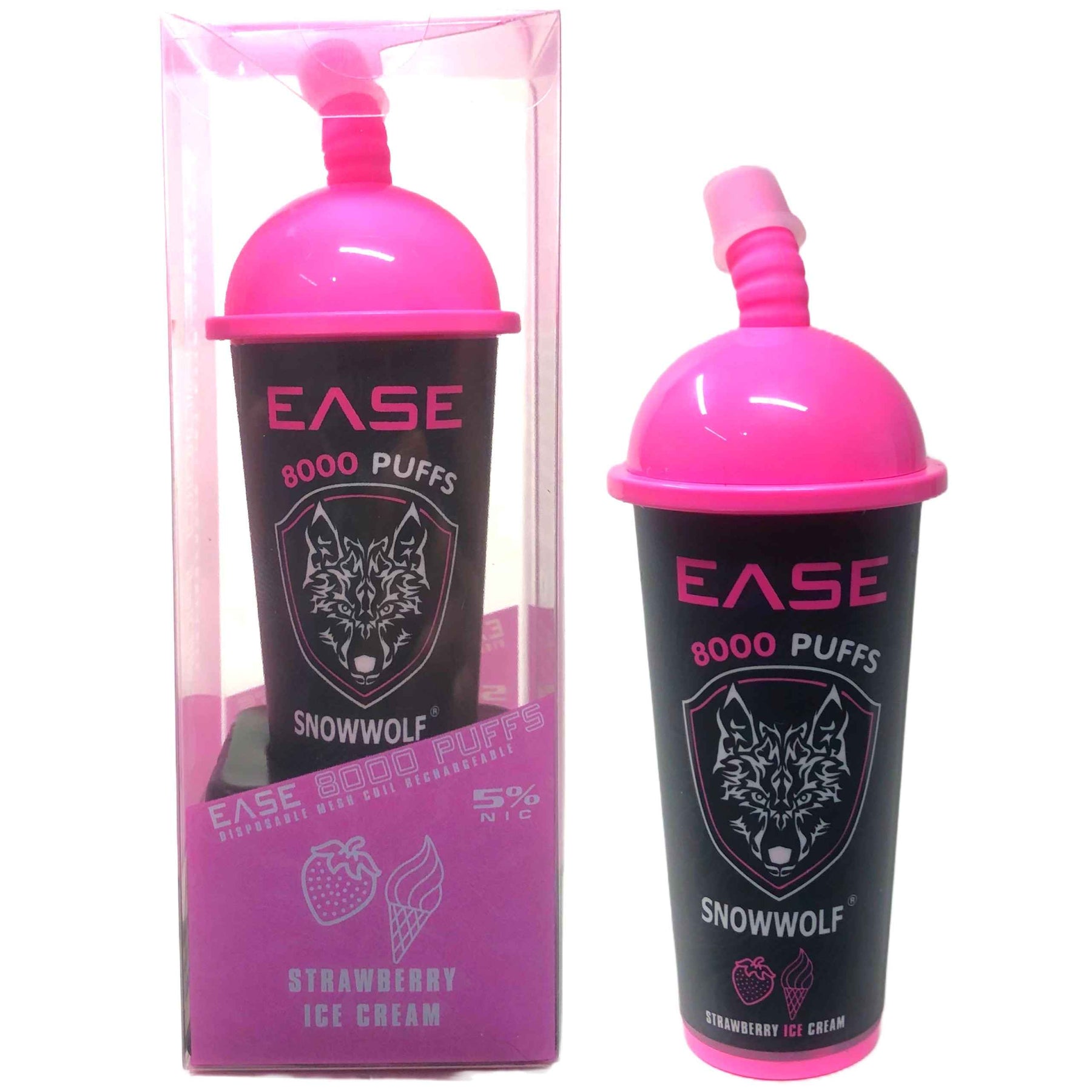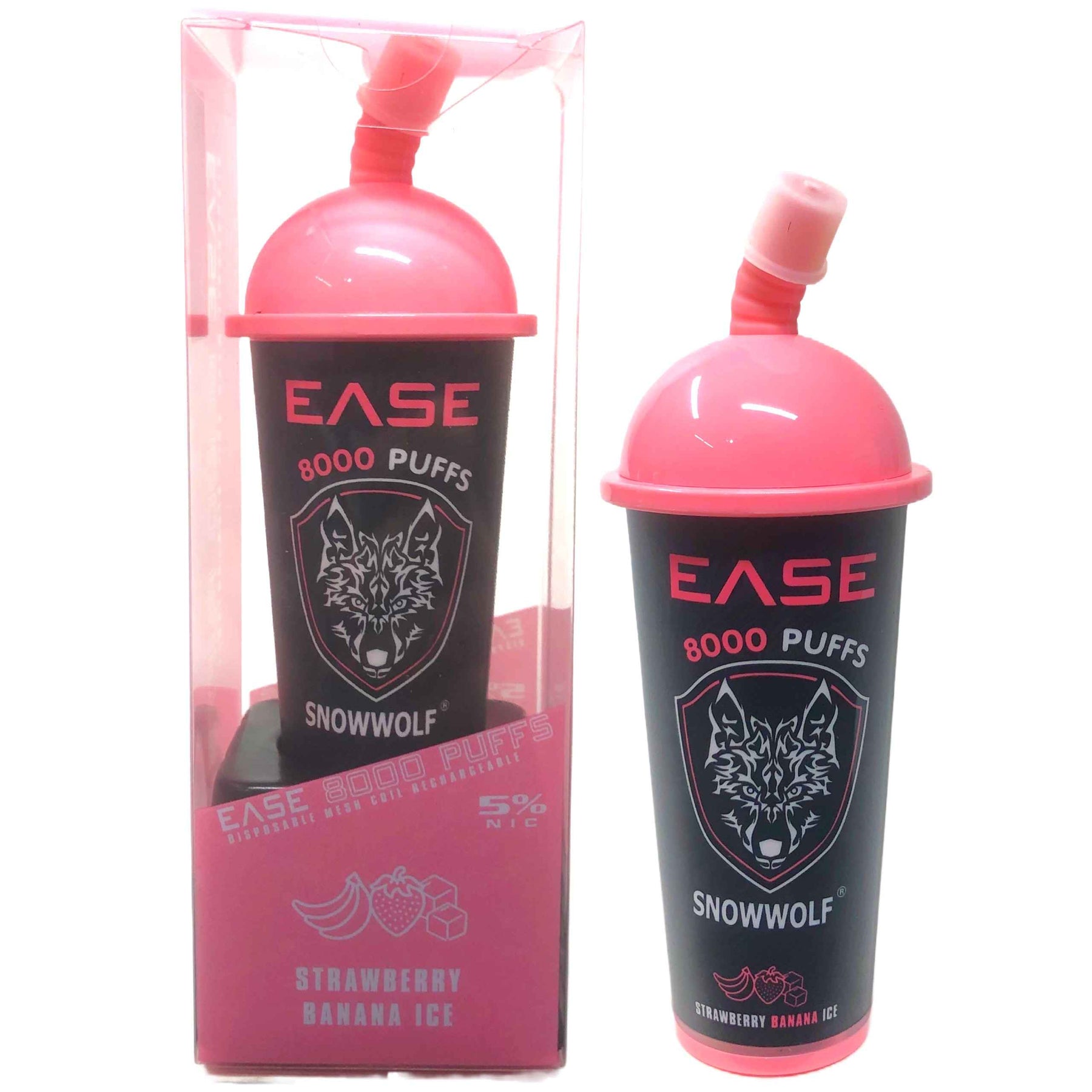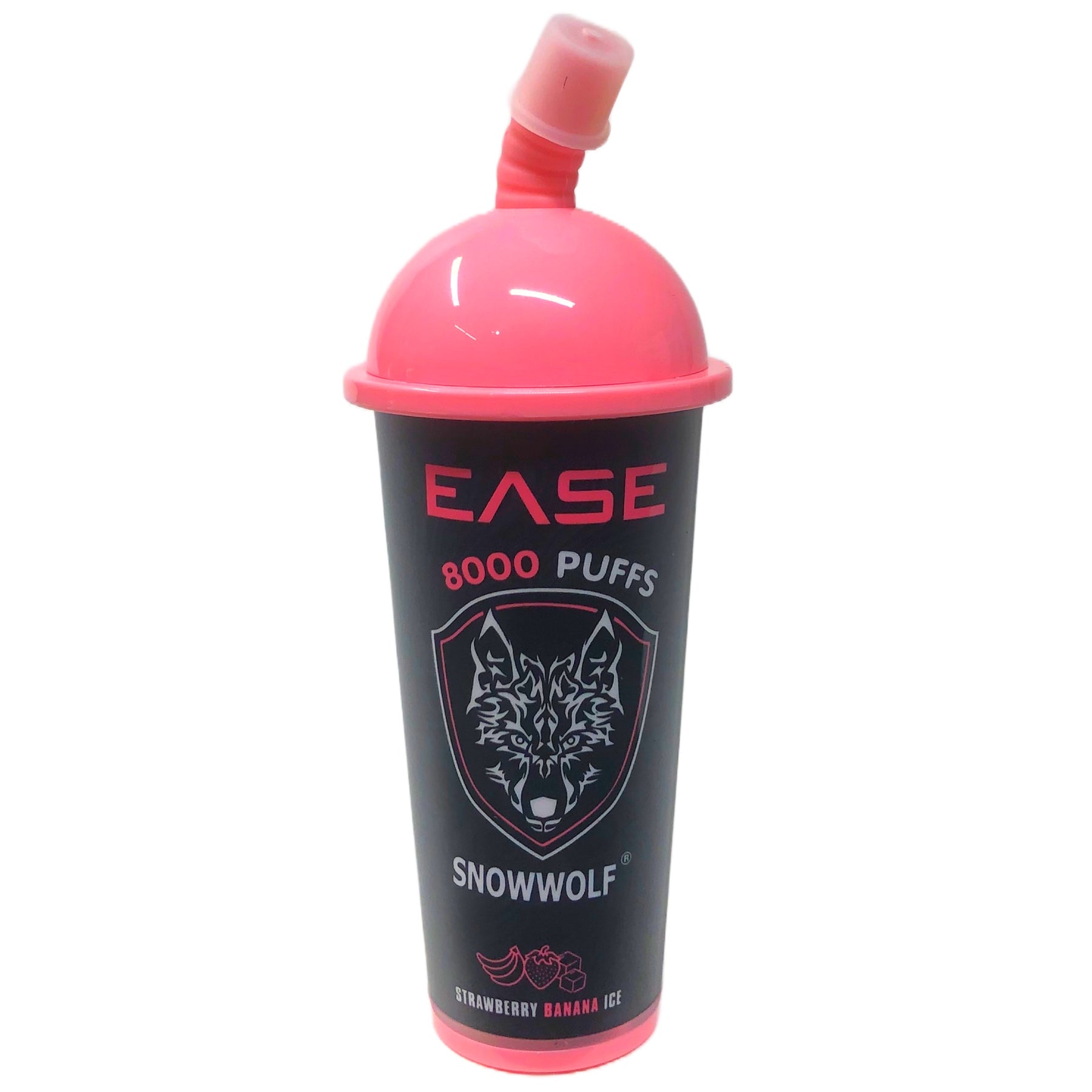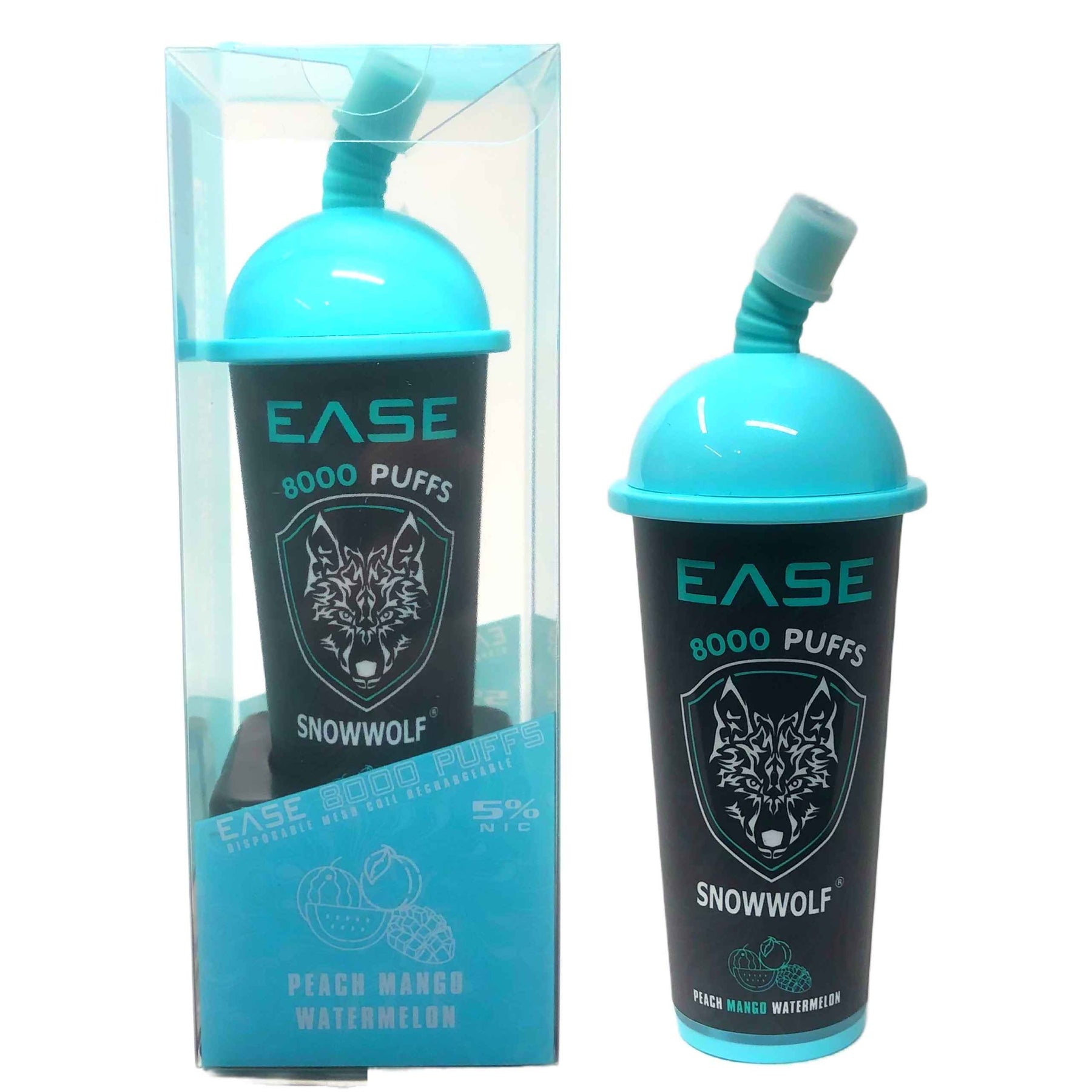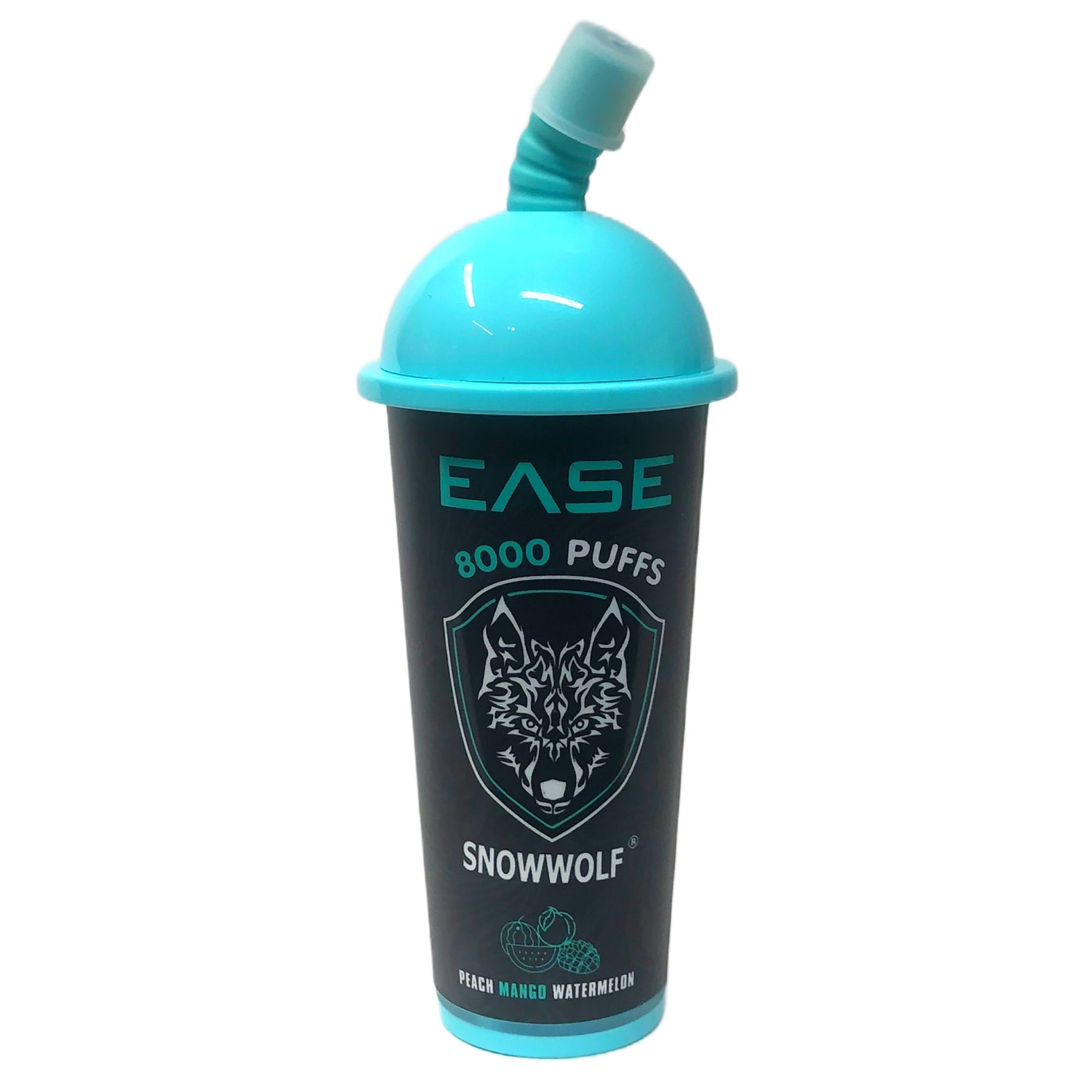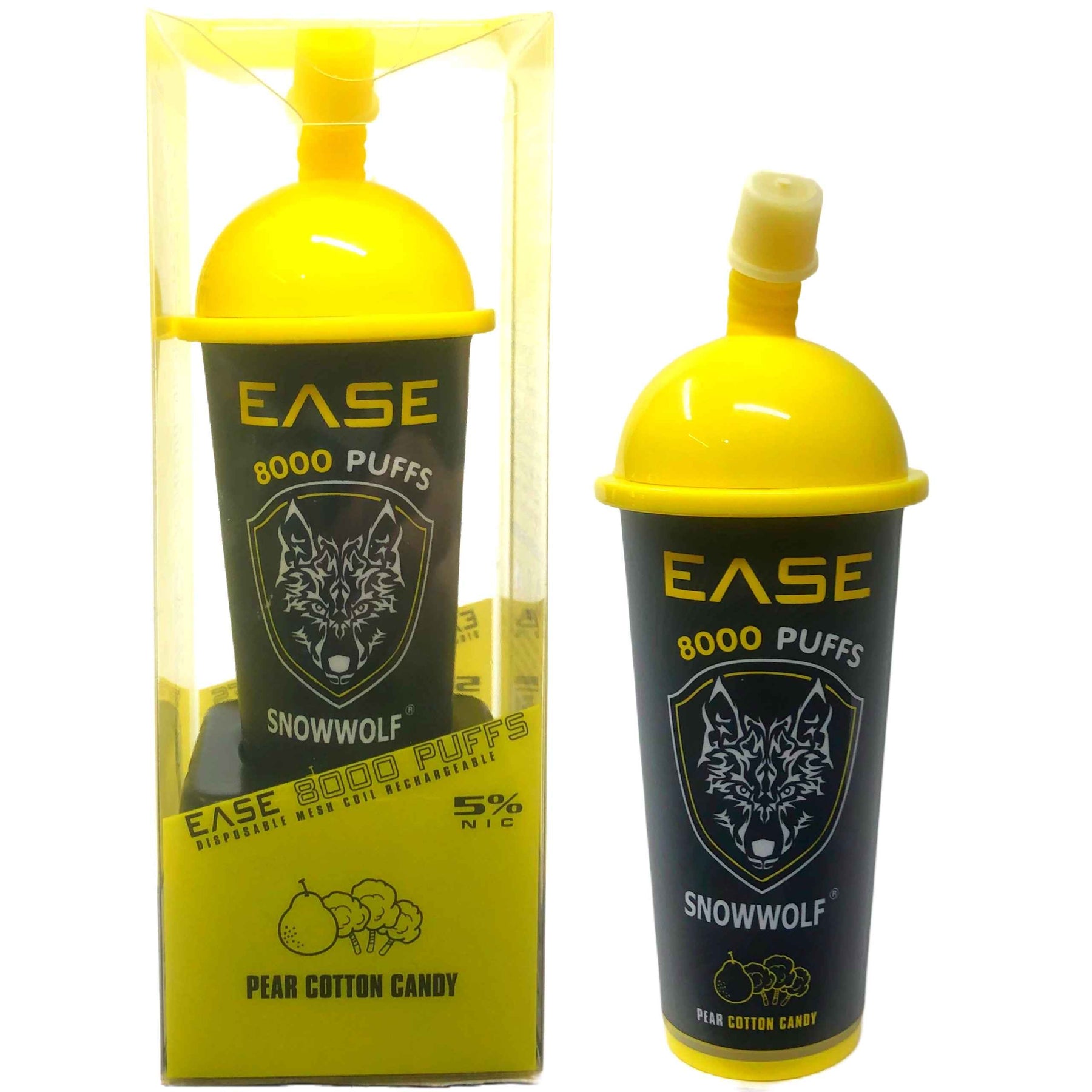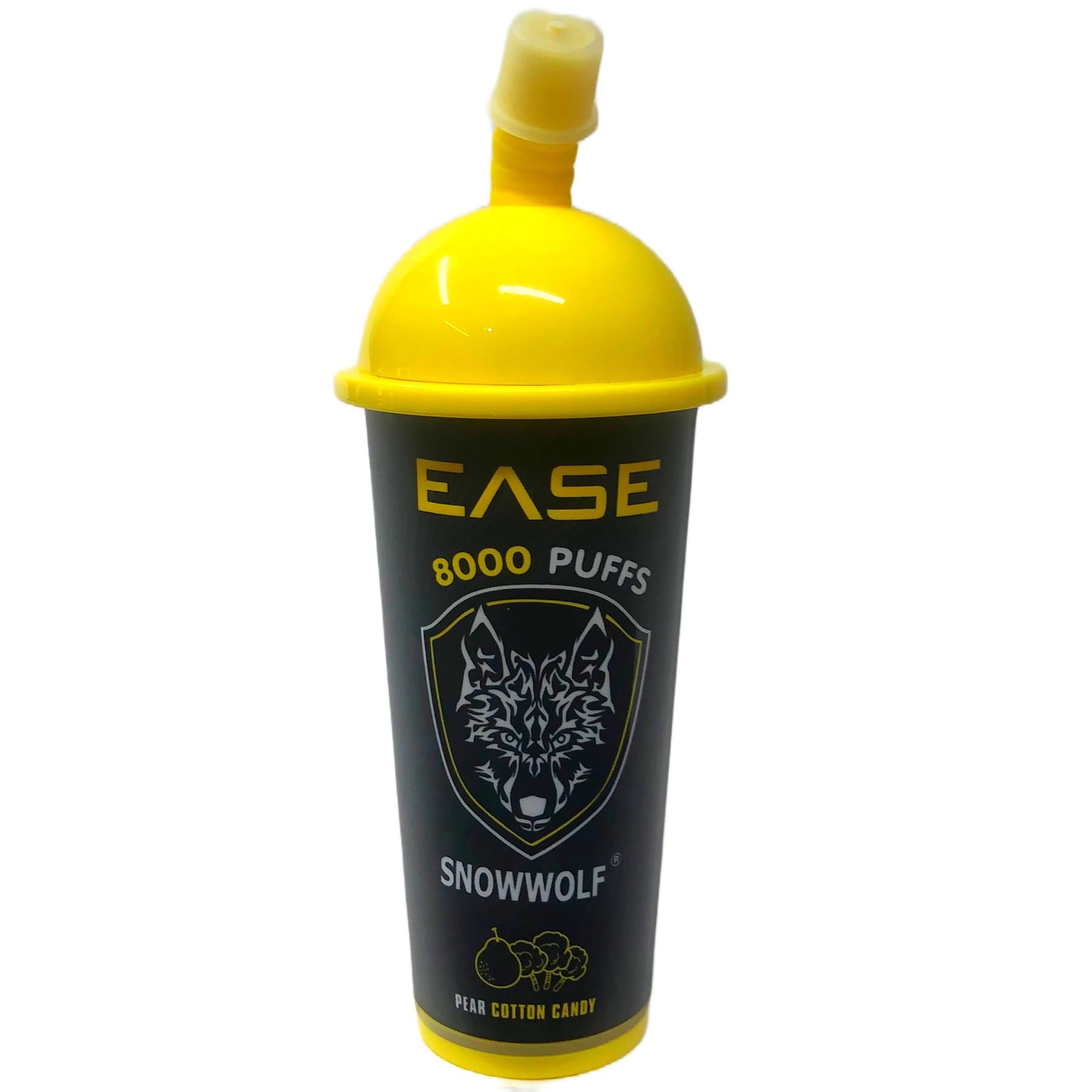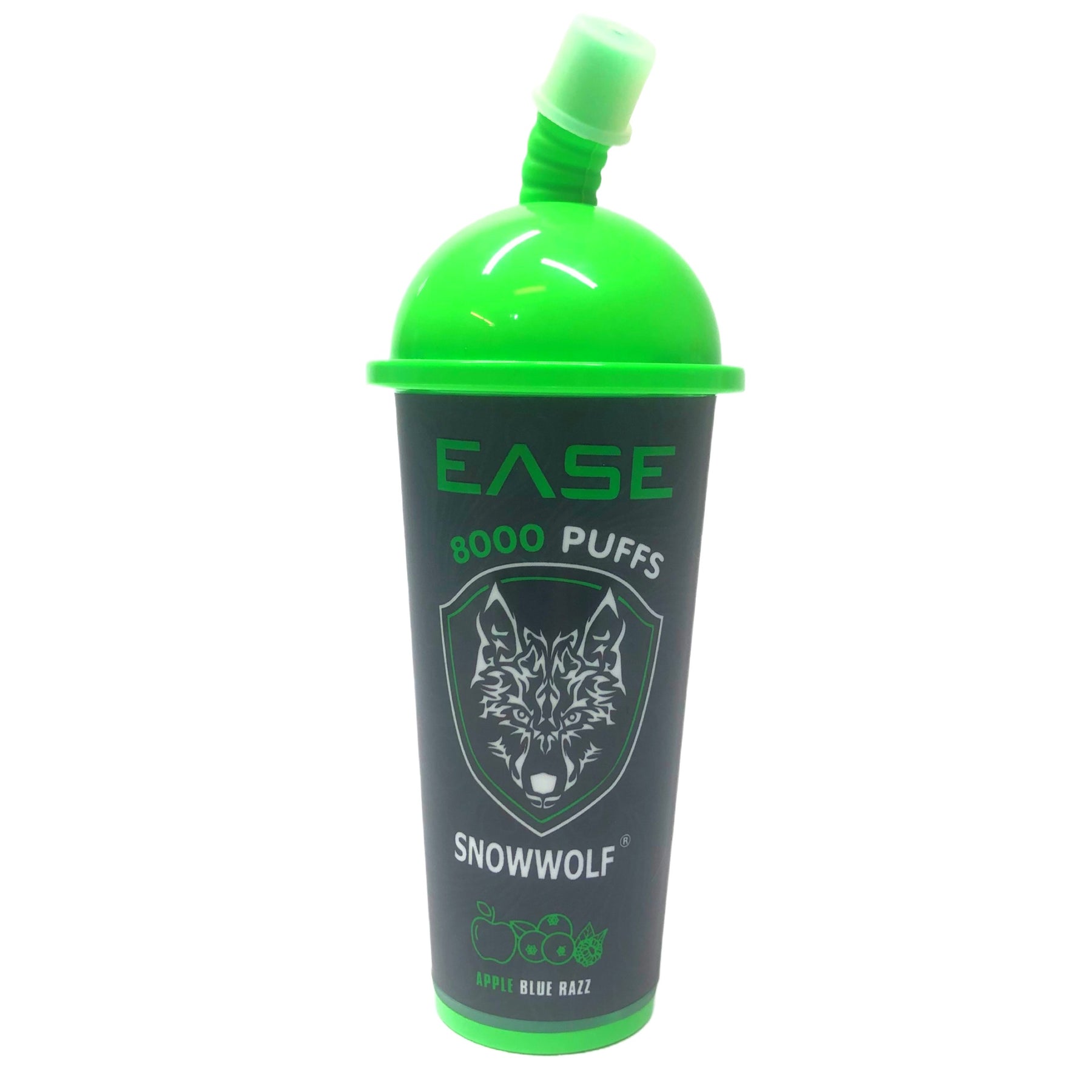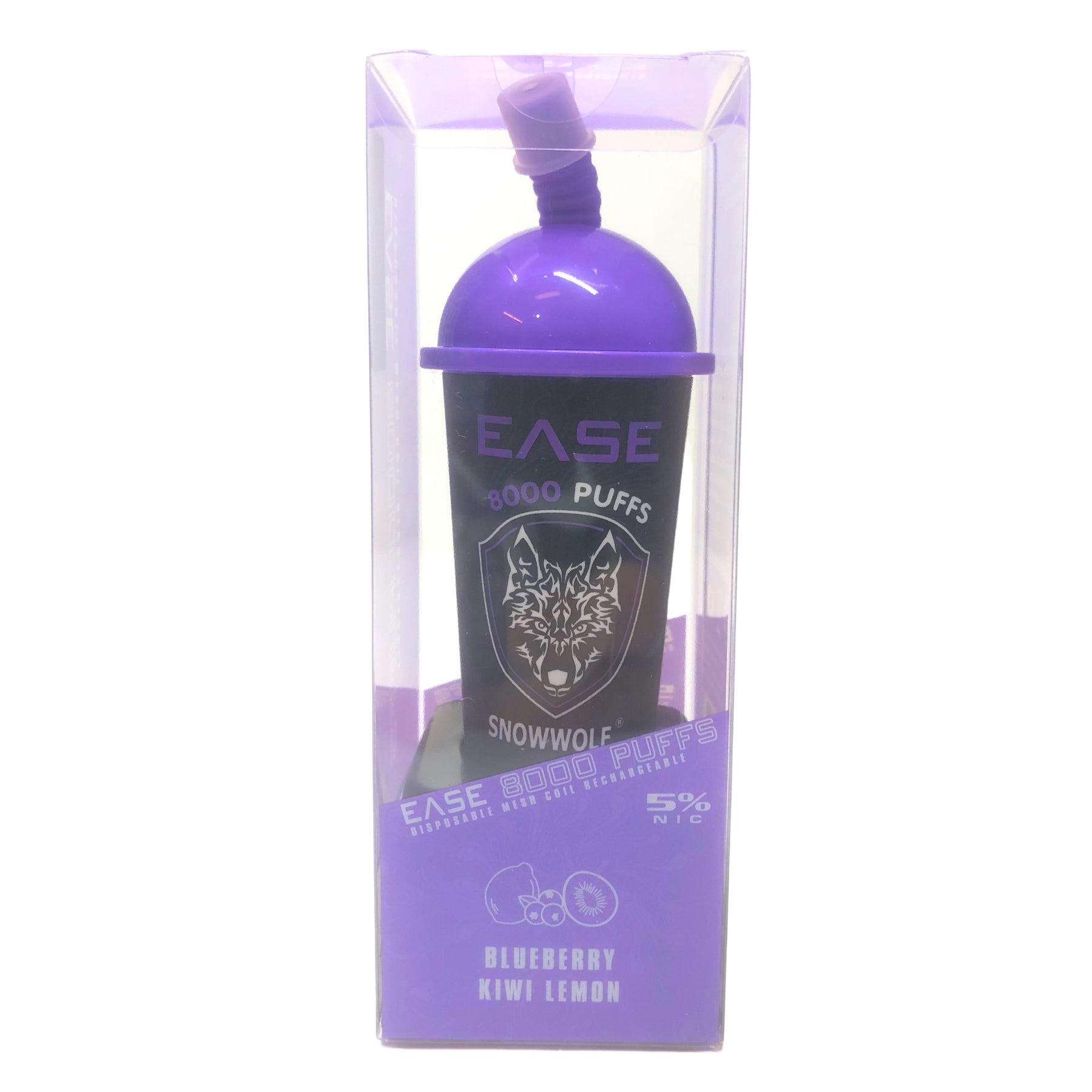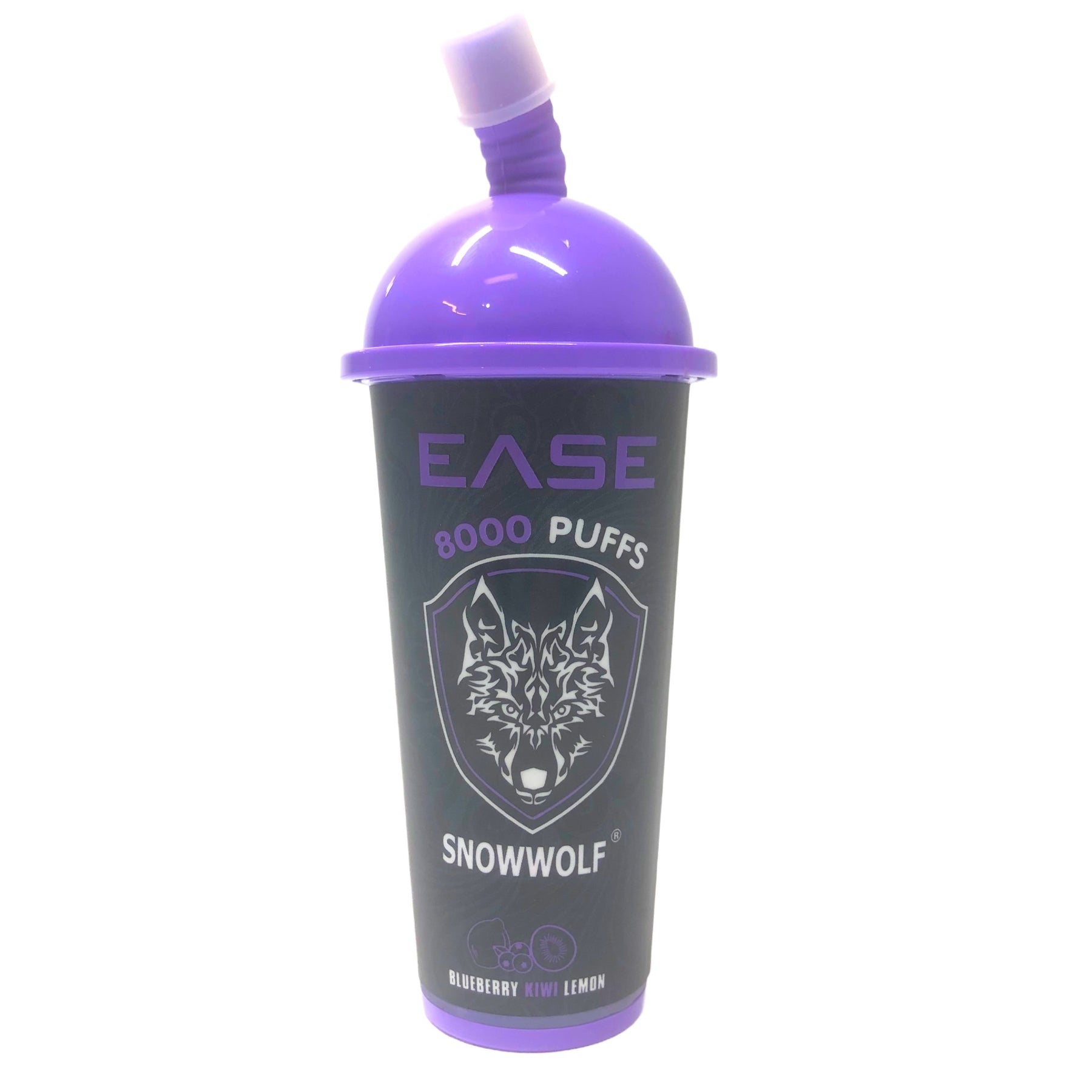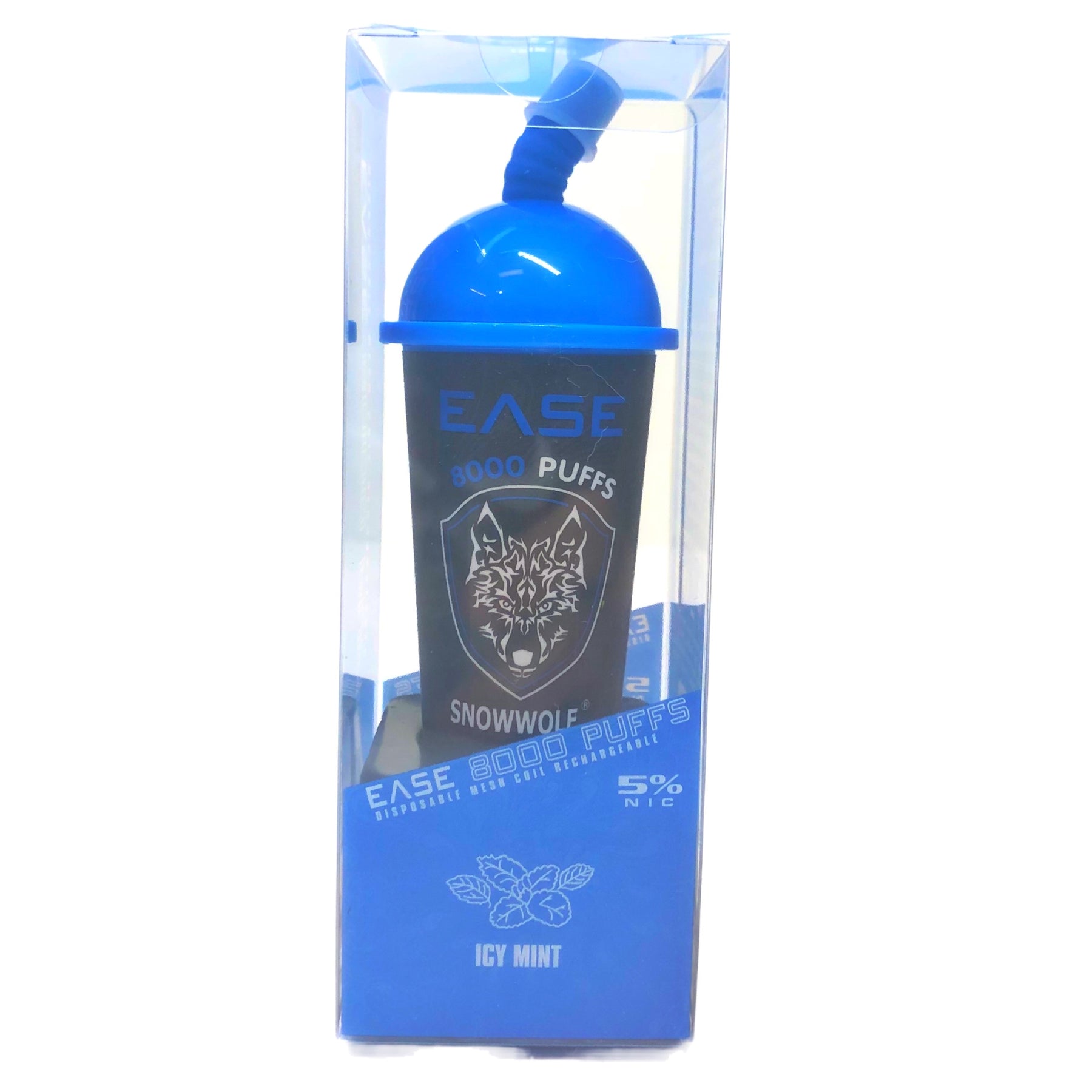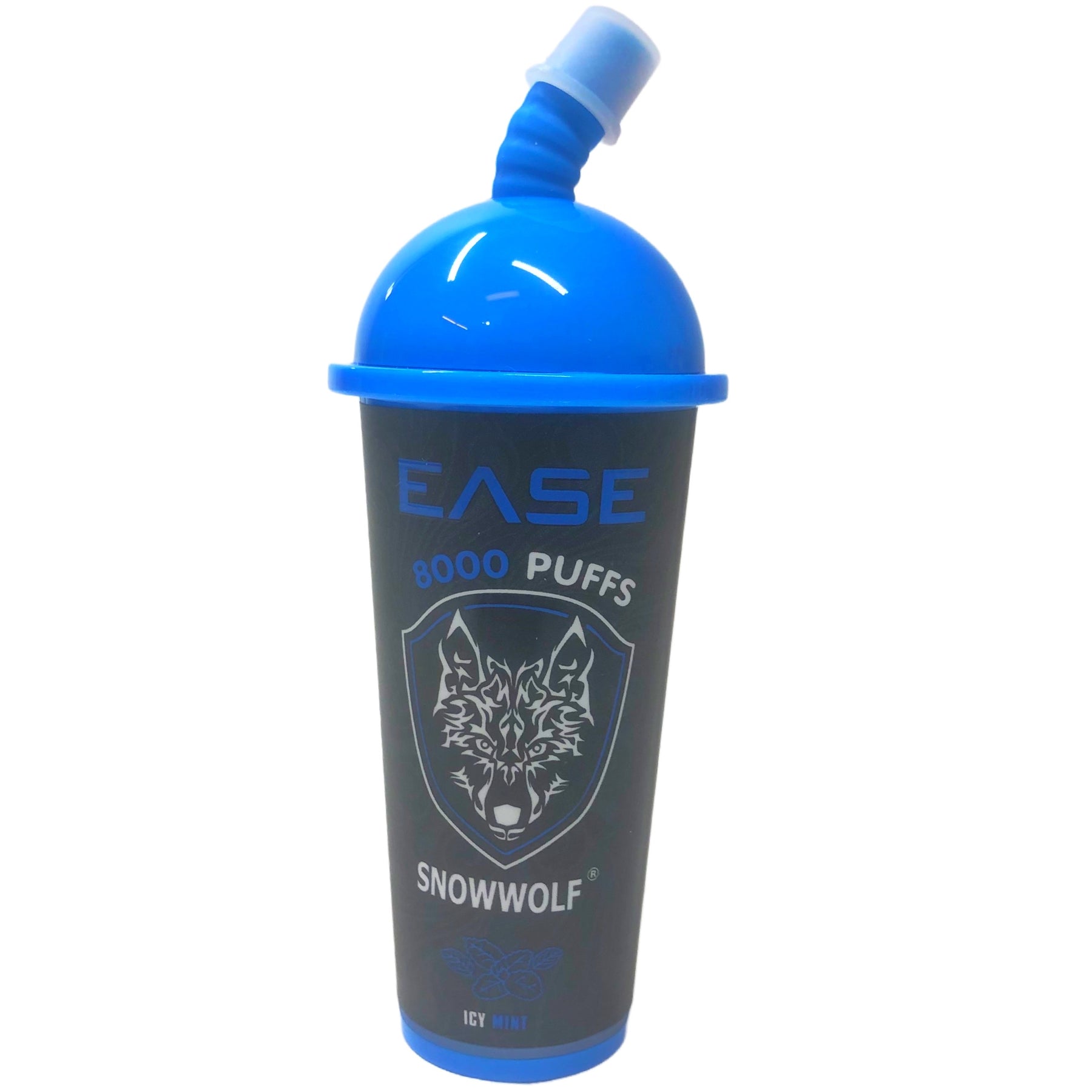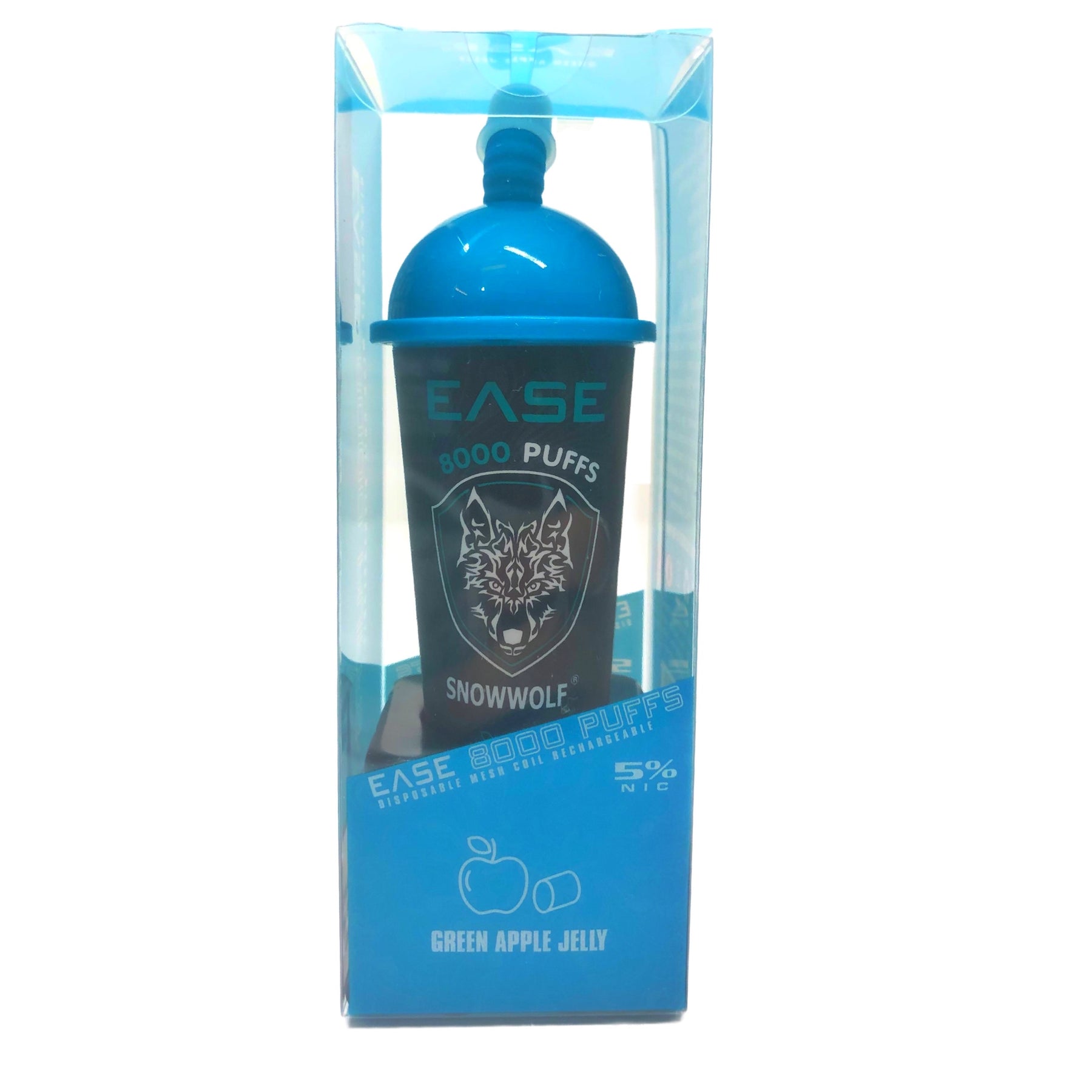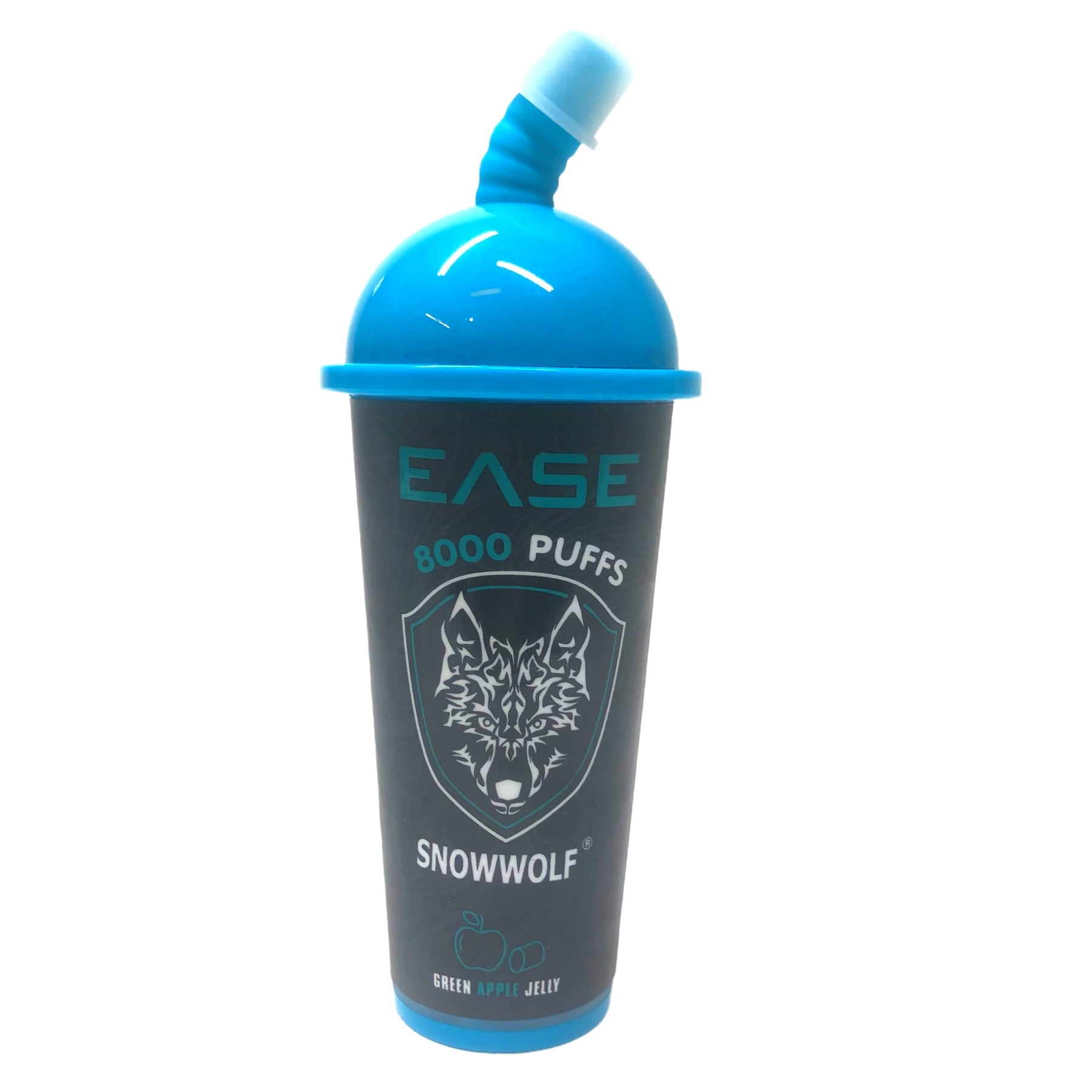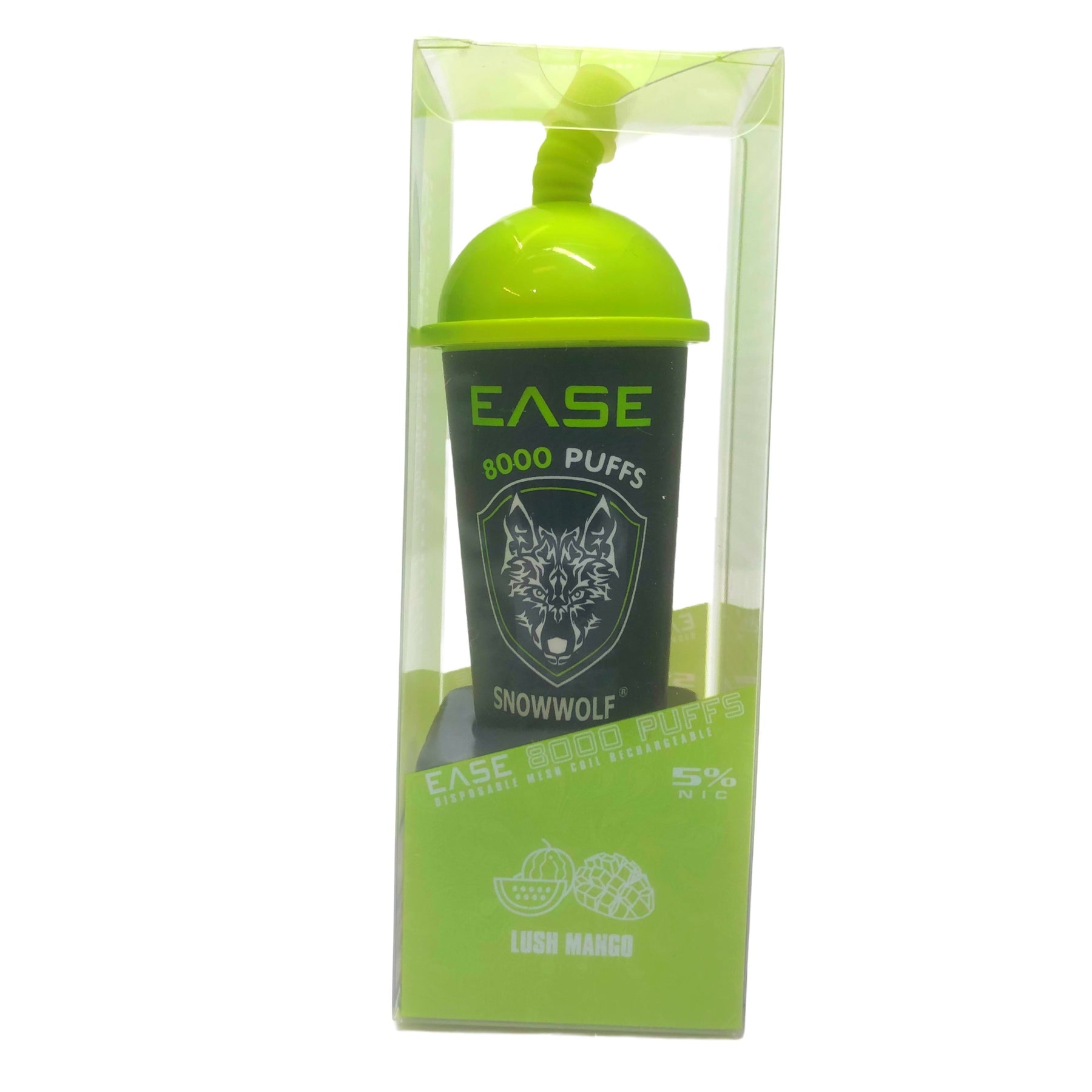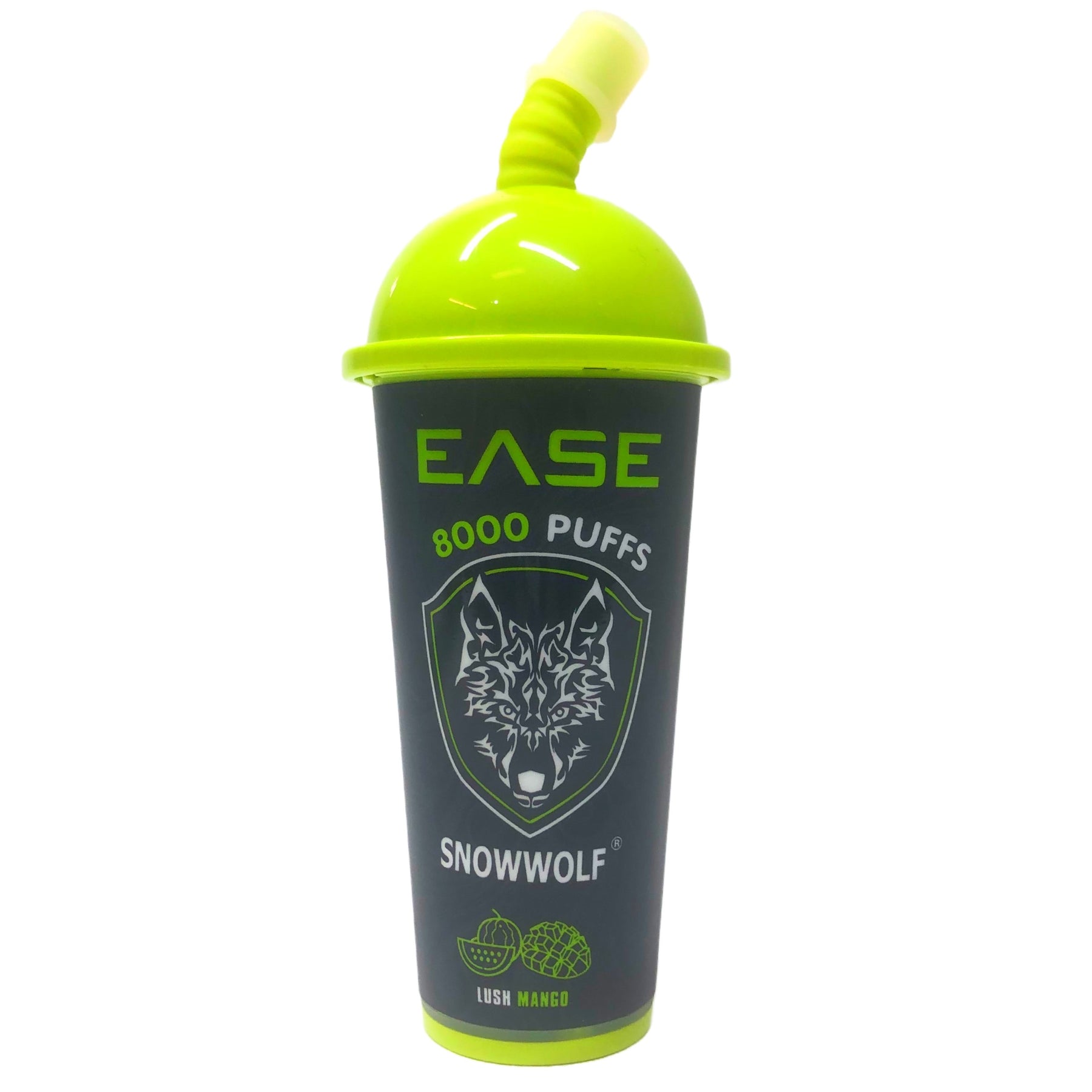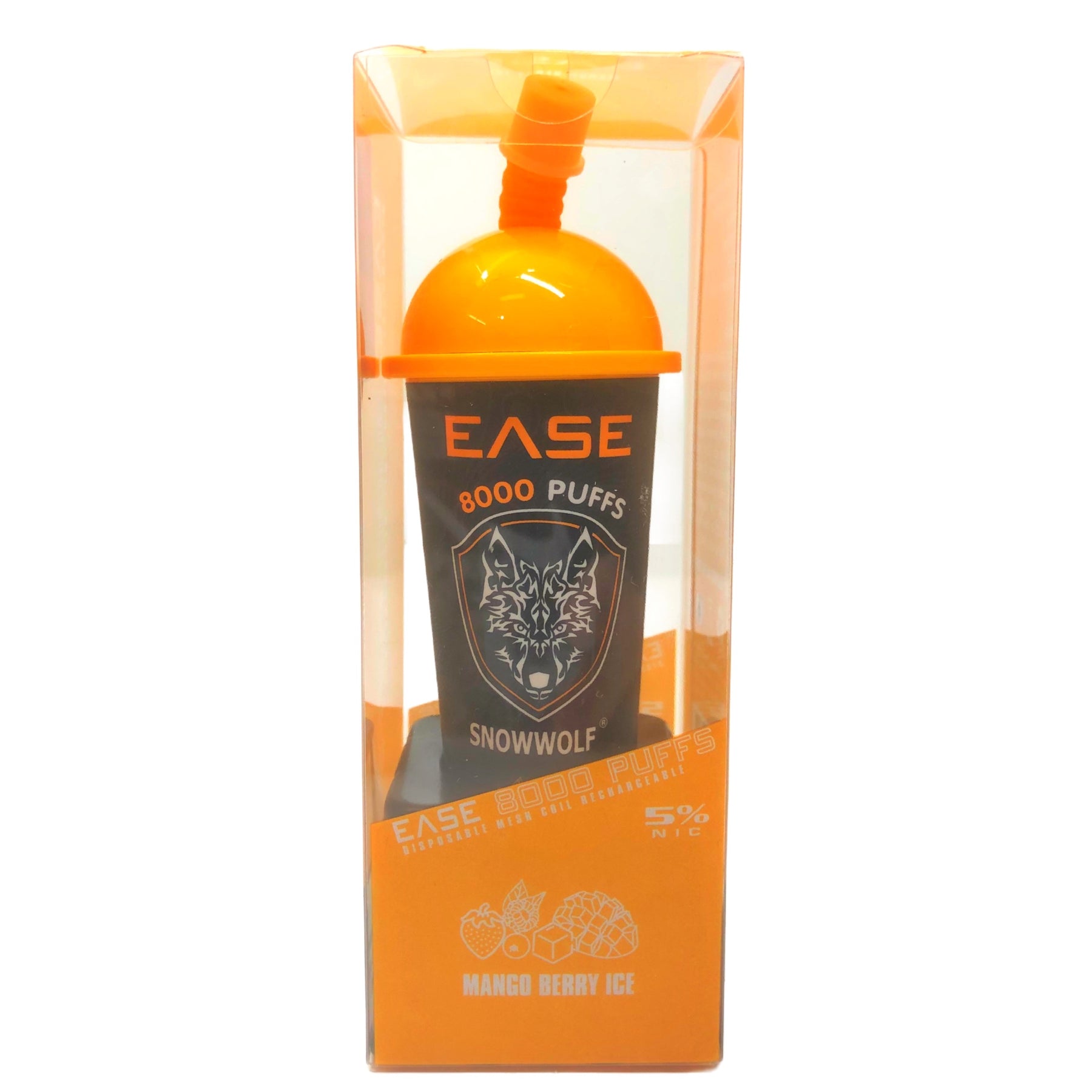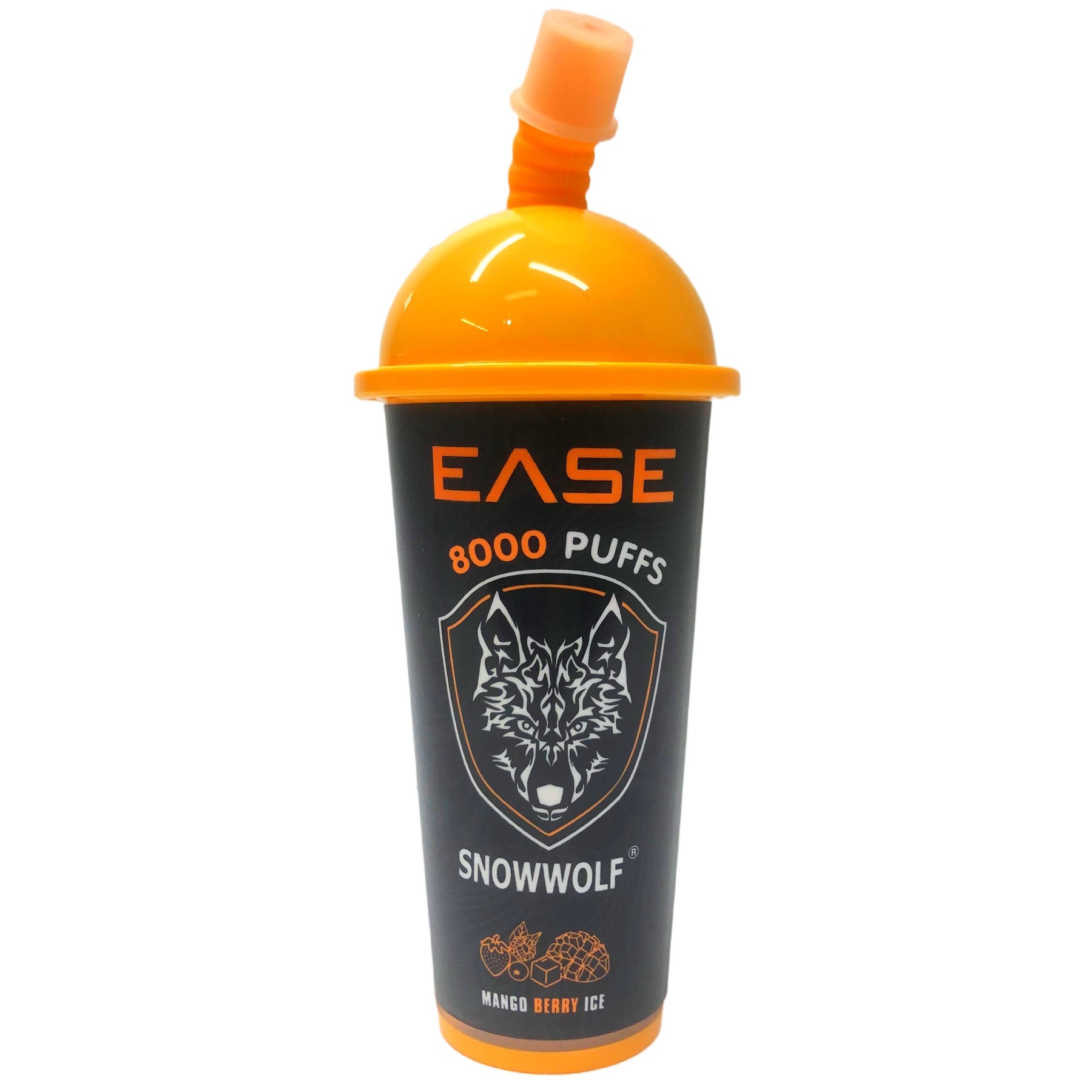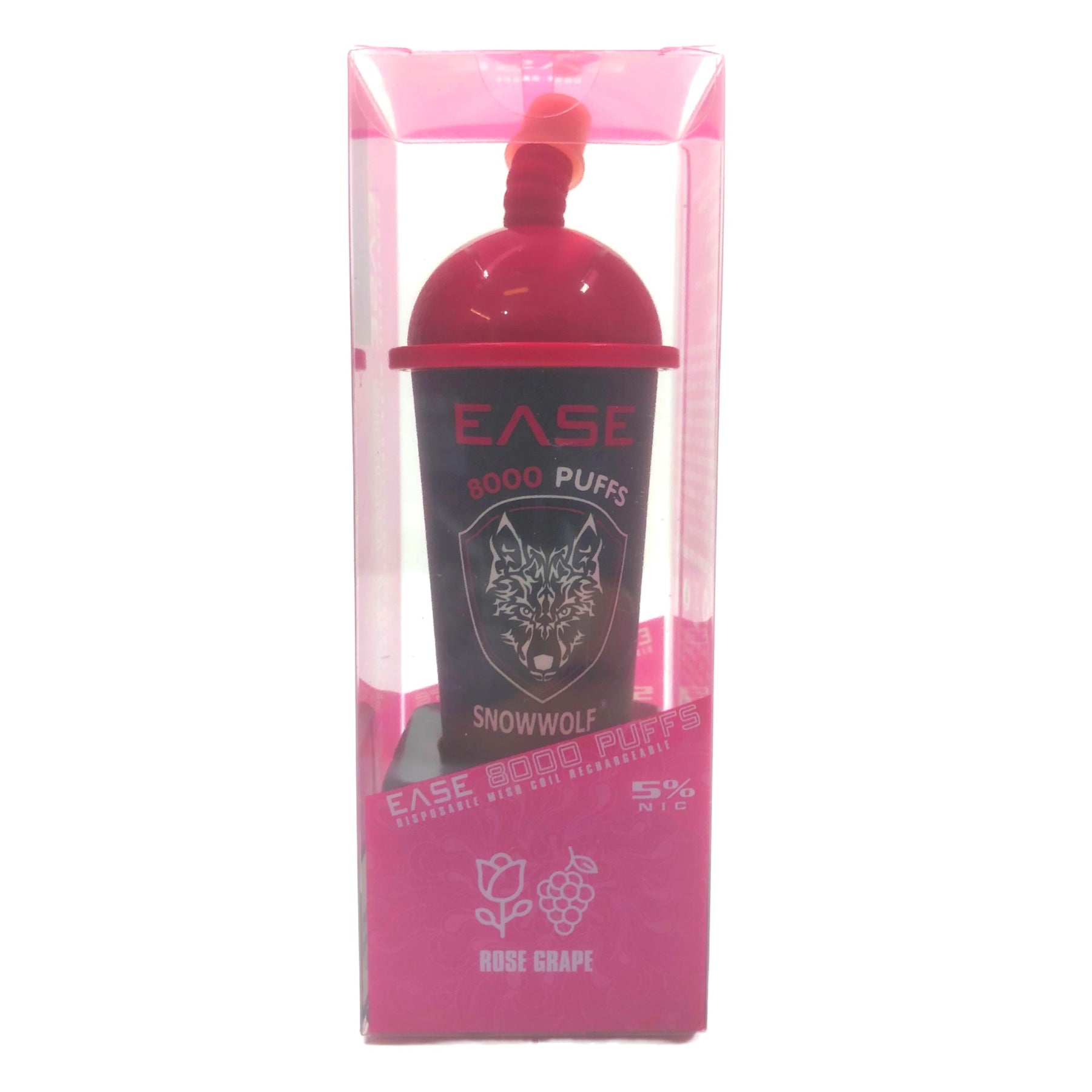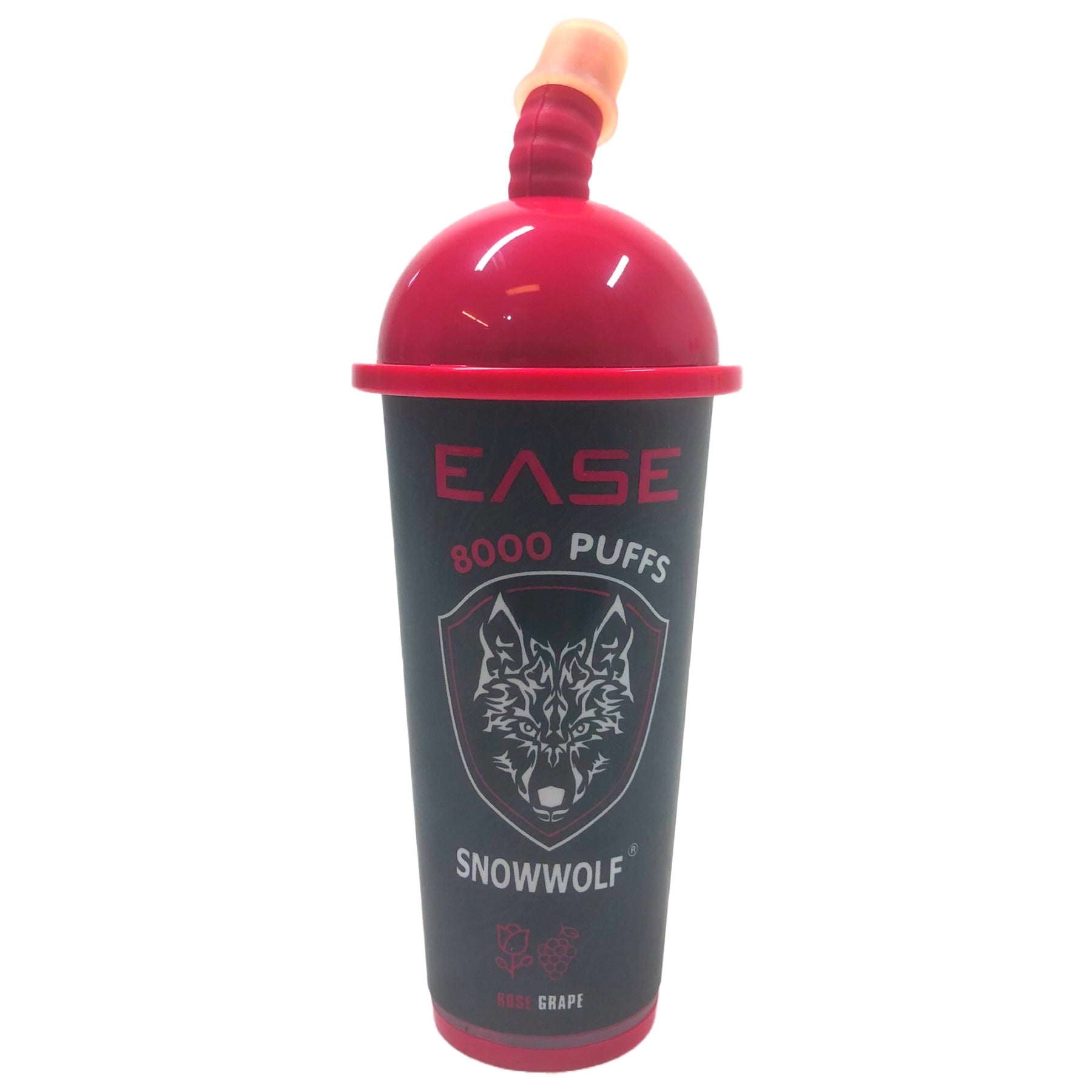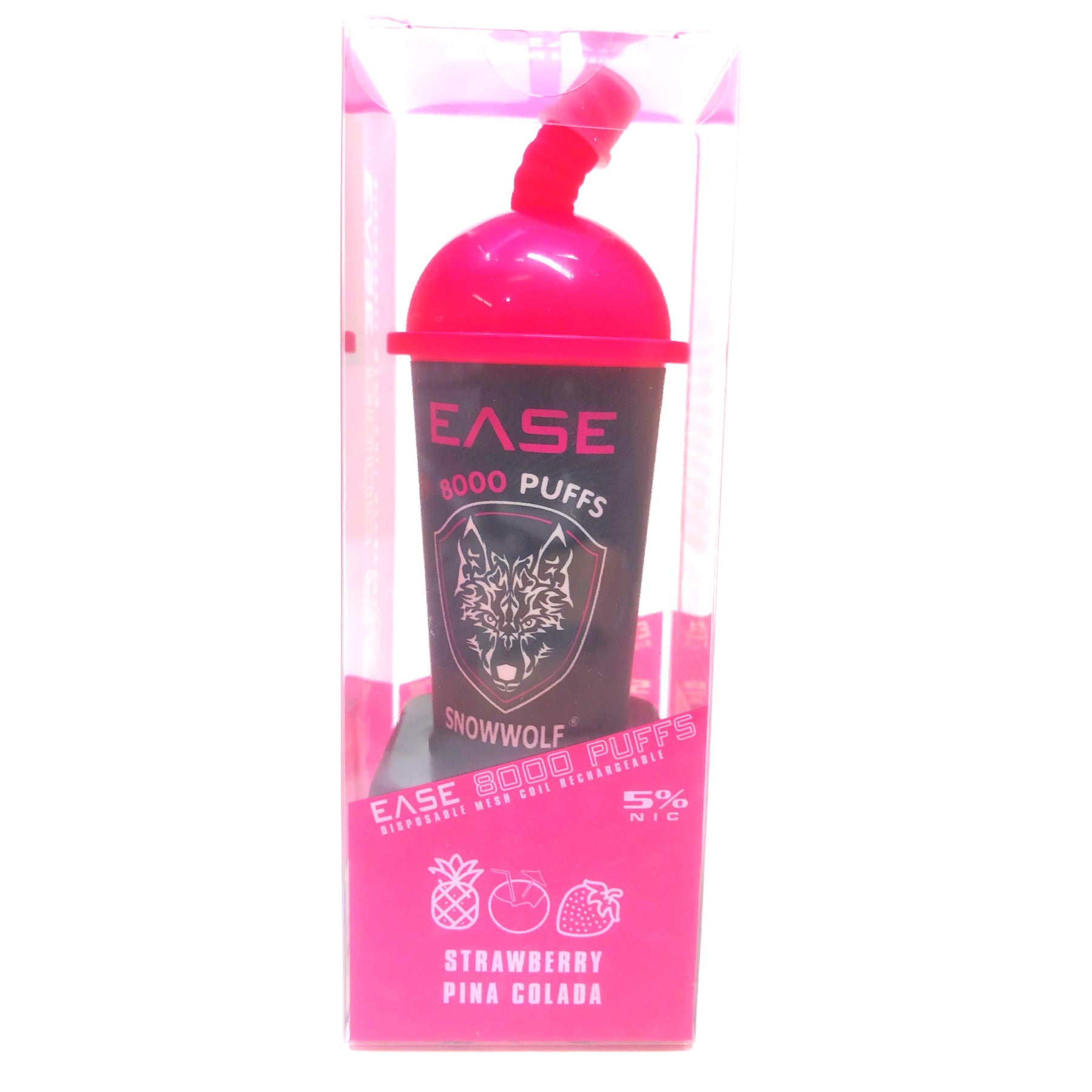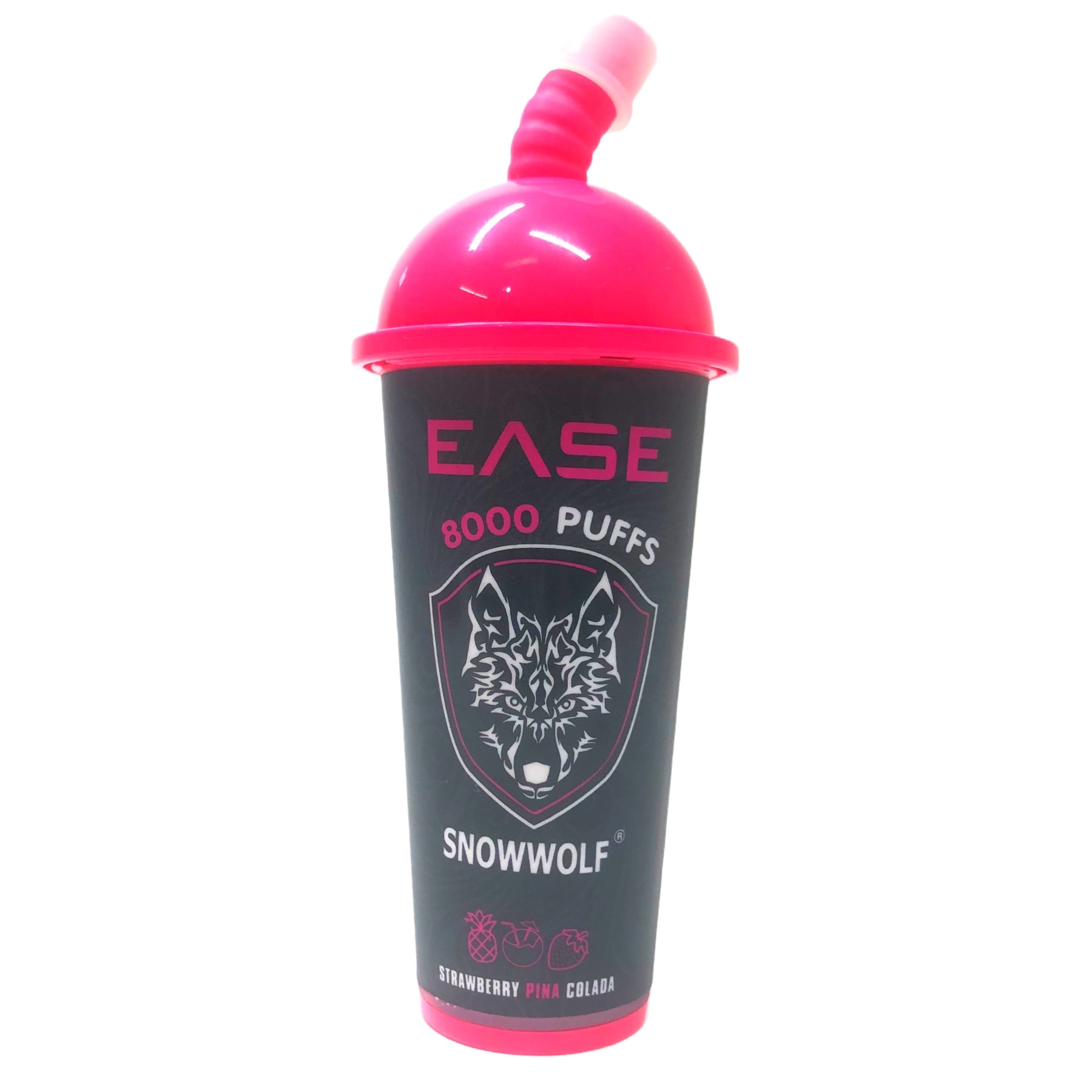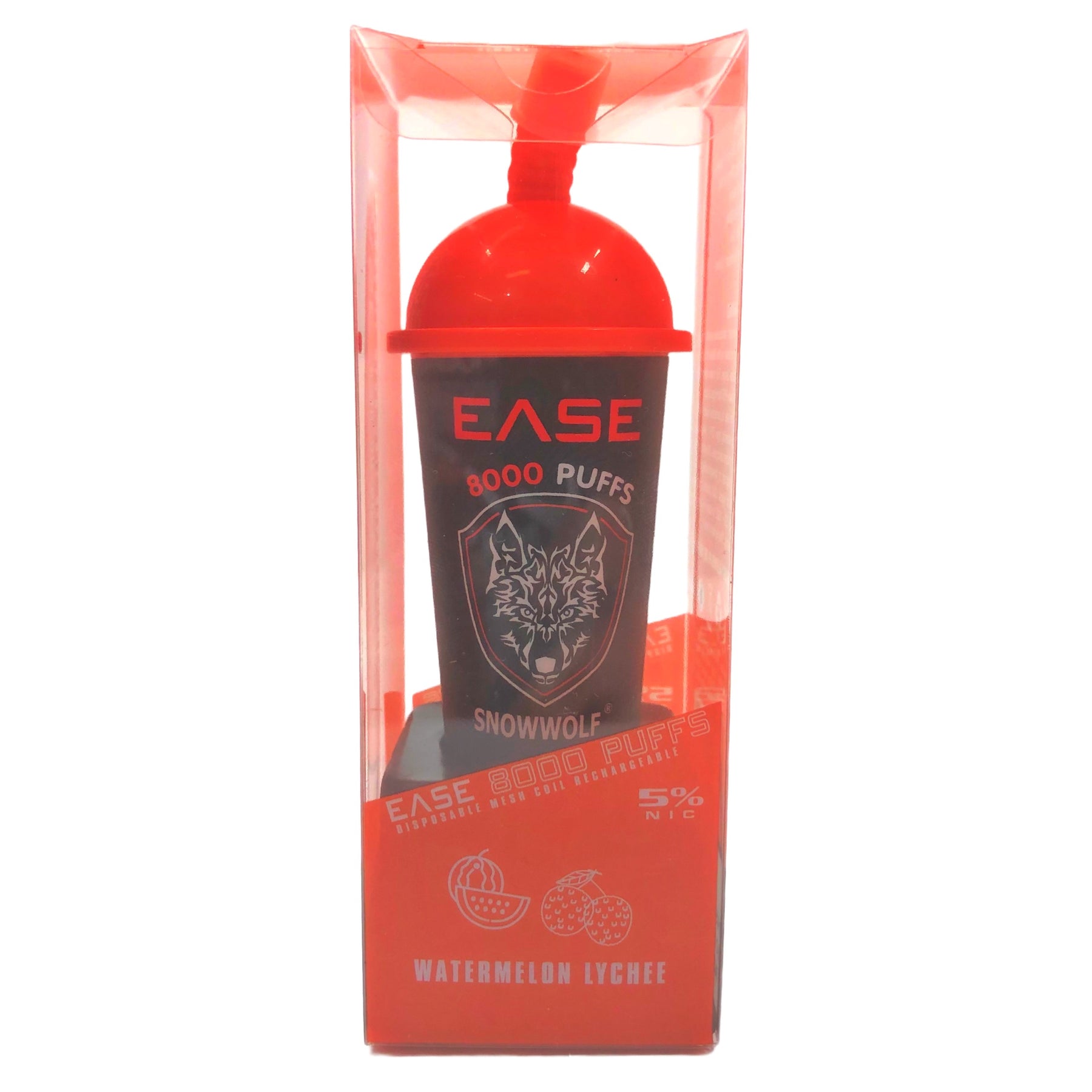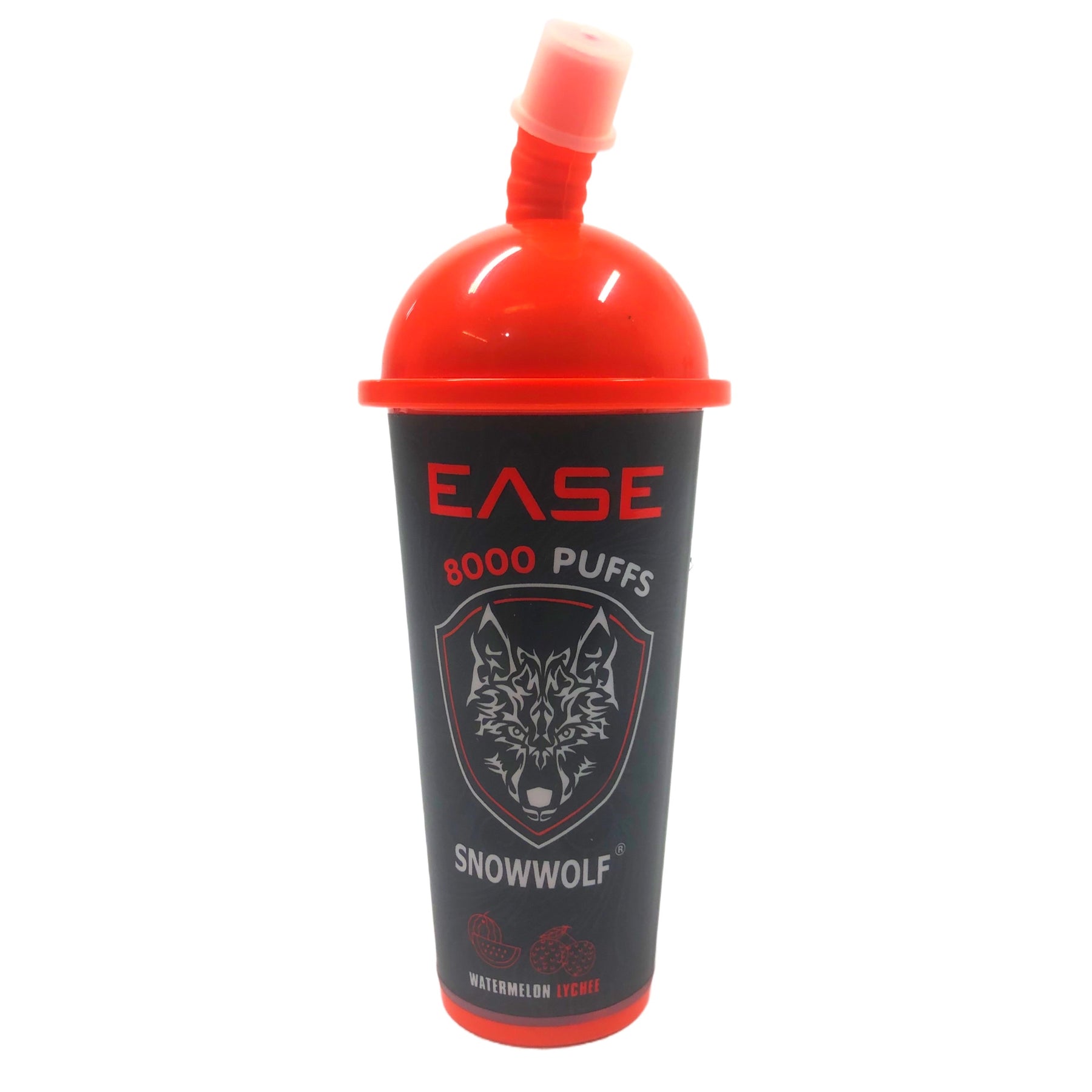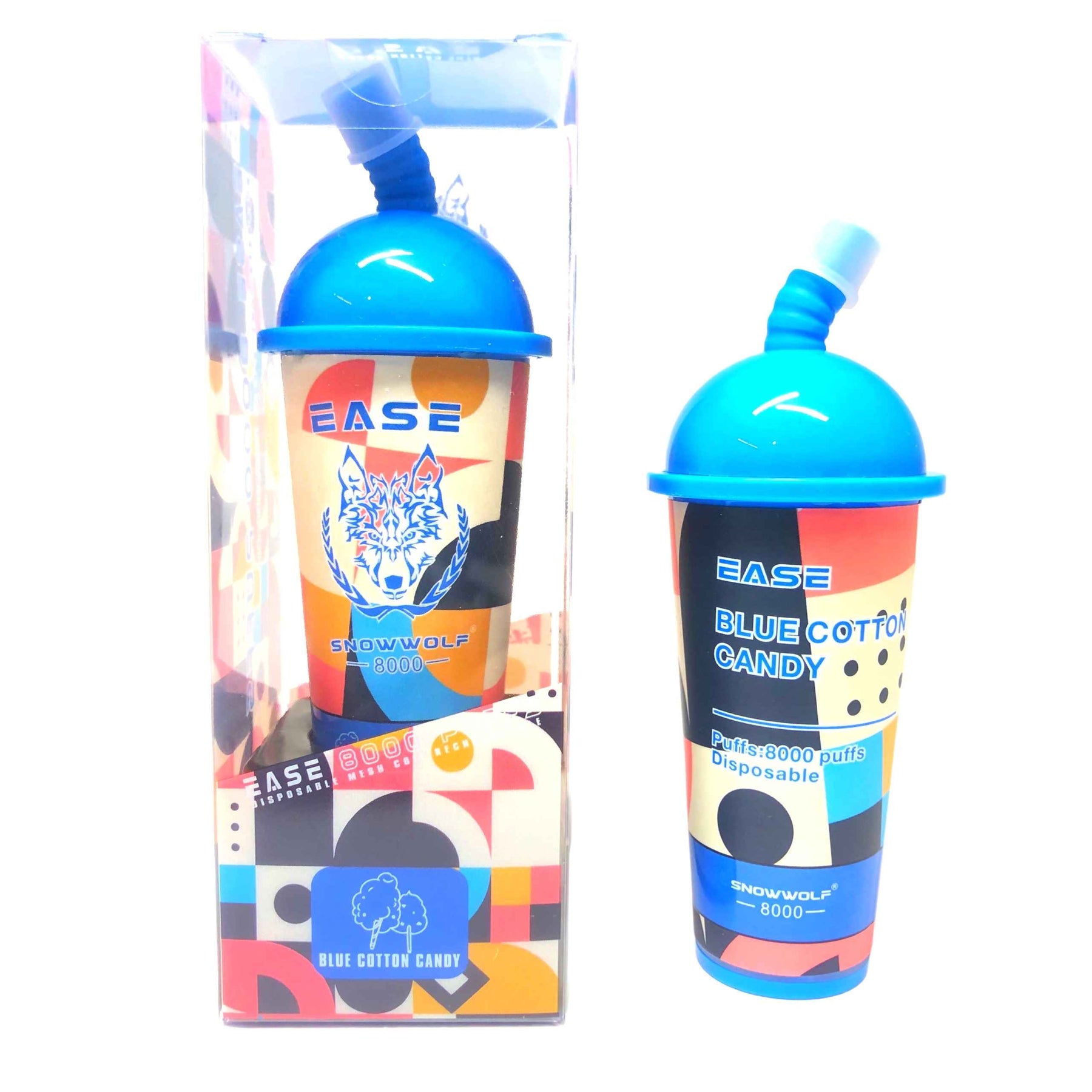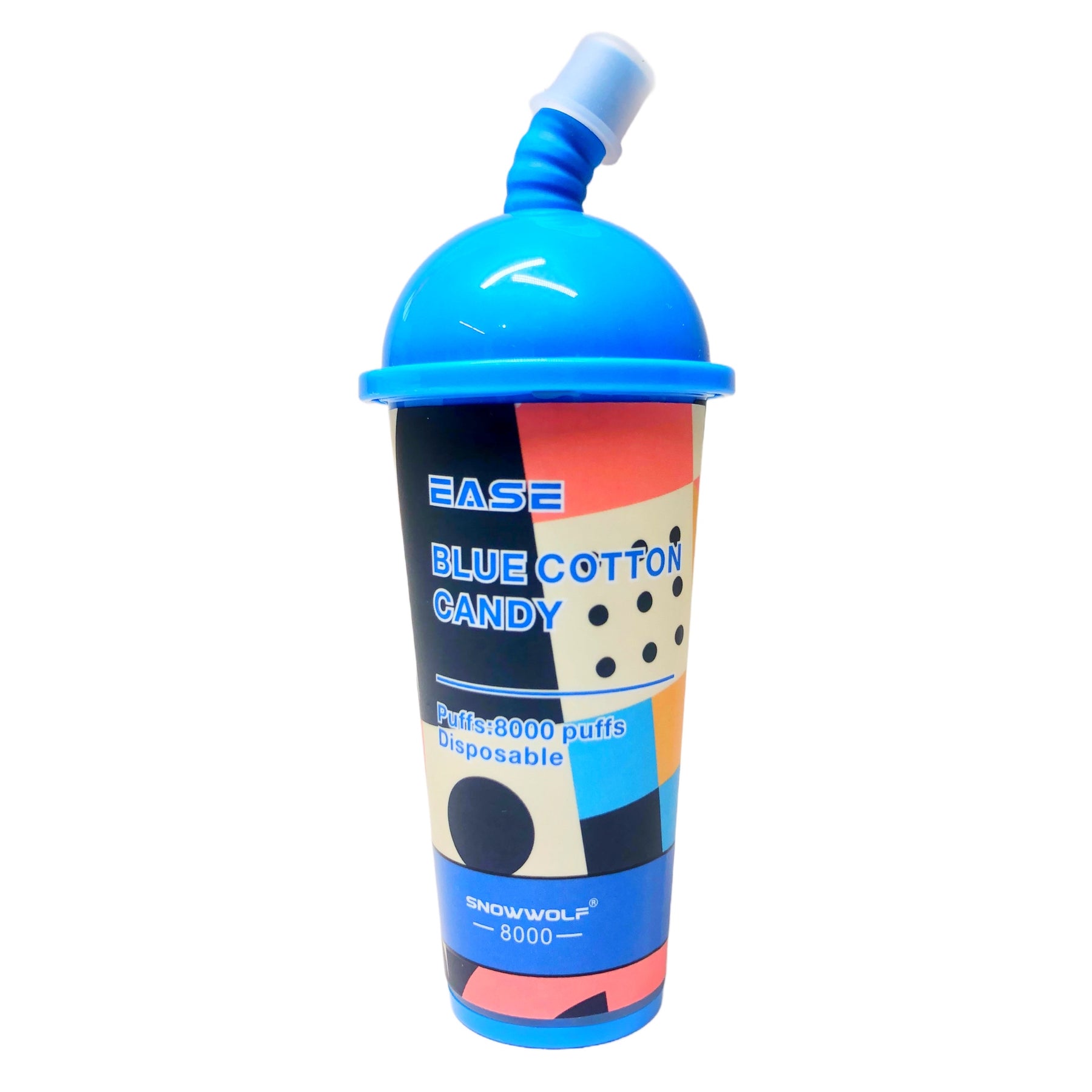 Snowwolf Ease Vape 8000 Puffs
The brand new Snowwolf Ease 8,000 Puff disposable vape is here! Experience the longest lasting vape on our website. This disposable vape will last most average users over two weeks of usage. It is charged with a type-C cable. 
The Snowwolf Ease has presented a variety of flavors that have never been seen before alongside some classics. From Apple Blue Razz to Rose Grape, the Ease has something new for everyone to try. Without getting bored of the same old flavors, this vape allows users to explore their palettes.
Another great feature of the Snowwolf Ease is the one of a kind sippy cup design. Everyone who sees you take a hit of this vape will ask you what it is. If you want a conversation starter vape with amazing flavors and a long lifespan, this vape is the one for you.
Available Flavors: 
Peach Mango Watermelon: A masterful blend of the most popular fruit flavors on the market. 
Pear Cotton Candy: Your classic cotton candy engulfed by a fruity pear.
Strawberry Banana Ice: The crowd favorite combination of strawberry and banana into one cold smoothie.
Triple Berry Ice: A variety of berries blended together to make the perfect flavor for berry lovers. 
Strawberry Ice Cream: As refreshing as an ice cream cone on a hot day. This strawberry ice cream elevates the mood of anyone that tries it by being refreshing and sweet.
Lemon Mint: The classic minty flavor that merges with a tangy lemon explosion that enables the user to feel fresh and clean.
Watermelon Lychee: The aromatic lychee meets the hydrating watermelon. Upon hitting, you will get a juicy flavor burst. 
Apple Blue Razz: A unique combination of the classic blue raspberry mixed with a ripe red apple to create an amazing flavor.
Blueberry Kiwi Lemon: A tasty blueberry mixed with a sweet kiwi and a pinch of lemon at the end. 
Strawberry Pina Colada: A sweet and creamy taste that makes you feel like you're on the beach.
Icy Mint: This flavor leaves you feeling refreshed. This is the best selling flavor. 
Lush Mango: A pure tropical mango experience. Perfect for anyone who wants a singular mango taste. 
Mango Berry Ice: The perfect mix of mango and mixed berries into one flavor.
Green Apple Jelly: A sour and tart flavor that tastes just like a ripe green apple. The jelly adds a balance with a touch of sweetness. 
Rose Grape: A smooth and flavorful take on the classic grape flavor. 
Blue Cotton Candy: A sweet mix of blueberry and cotton candy for anyone with a sweet tooth. 
Features: 
8,000 Puffs

650 mAh Battery 

50 mg Nicotine (5% Nicotine)

Type-C USB Charger 
Approval 👍
Very flavorful juice that stays consistent throughout the life of the disposable. Looks like a mini slurpee cup from 7-11 that can double as a souvenir/decoration when finished. Decent amount of airflow gives you a smooth vaping experience. Straw mouth piece is better for those who prefer Mouth-to-Lung (MTL) style of vaping.
Snowwolf Ease Vape 8000 Puffs
Snowwolf Ease Vape 8000 Puffs