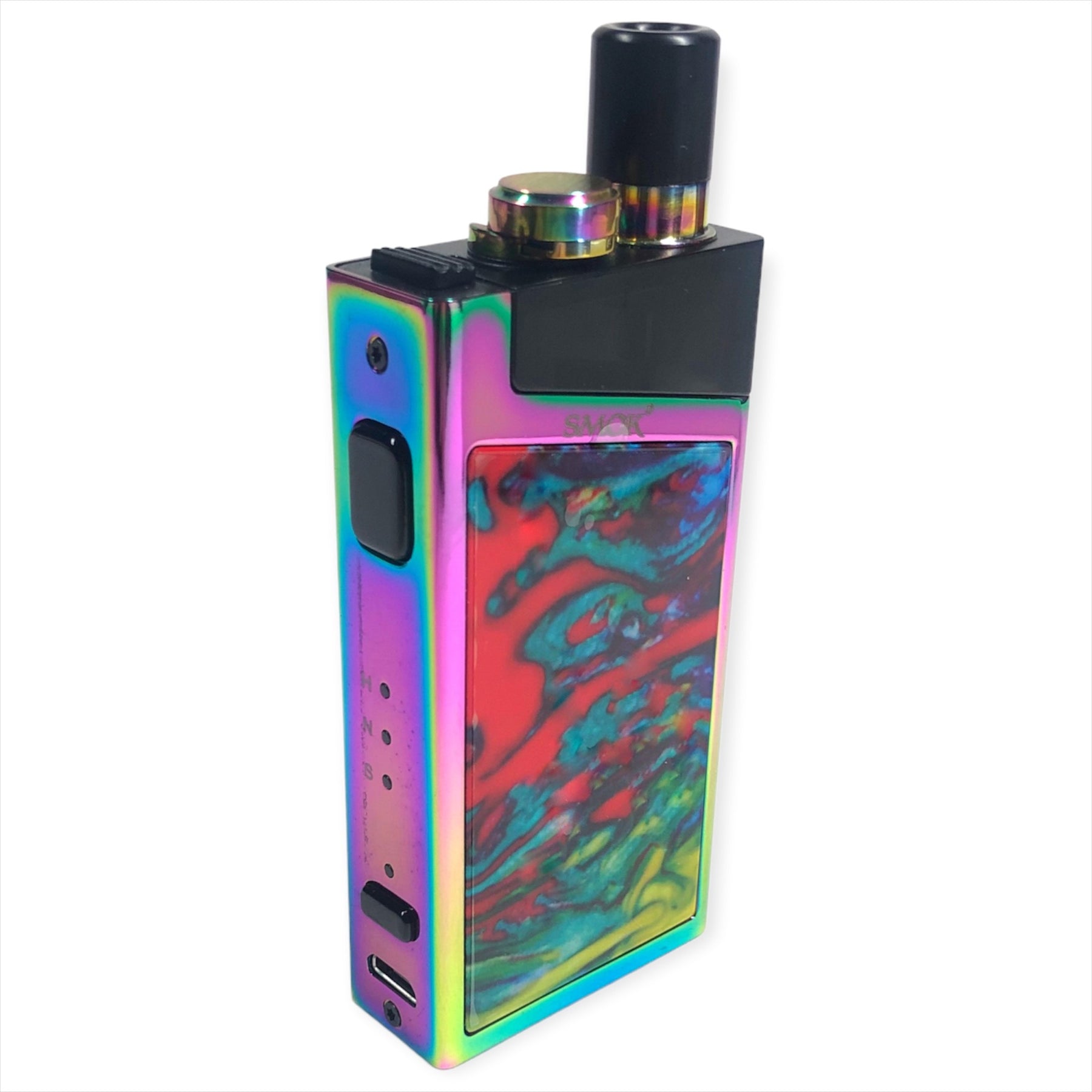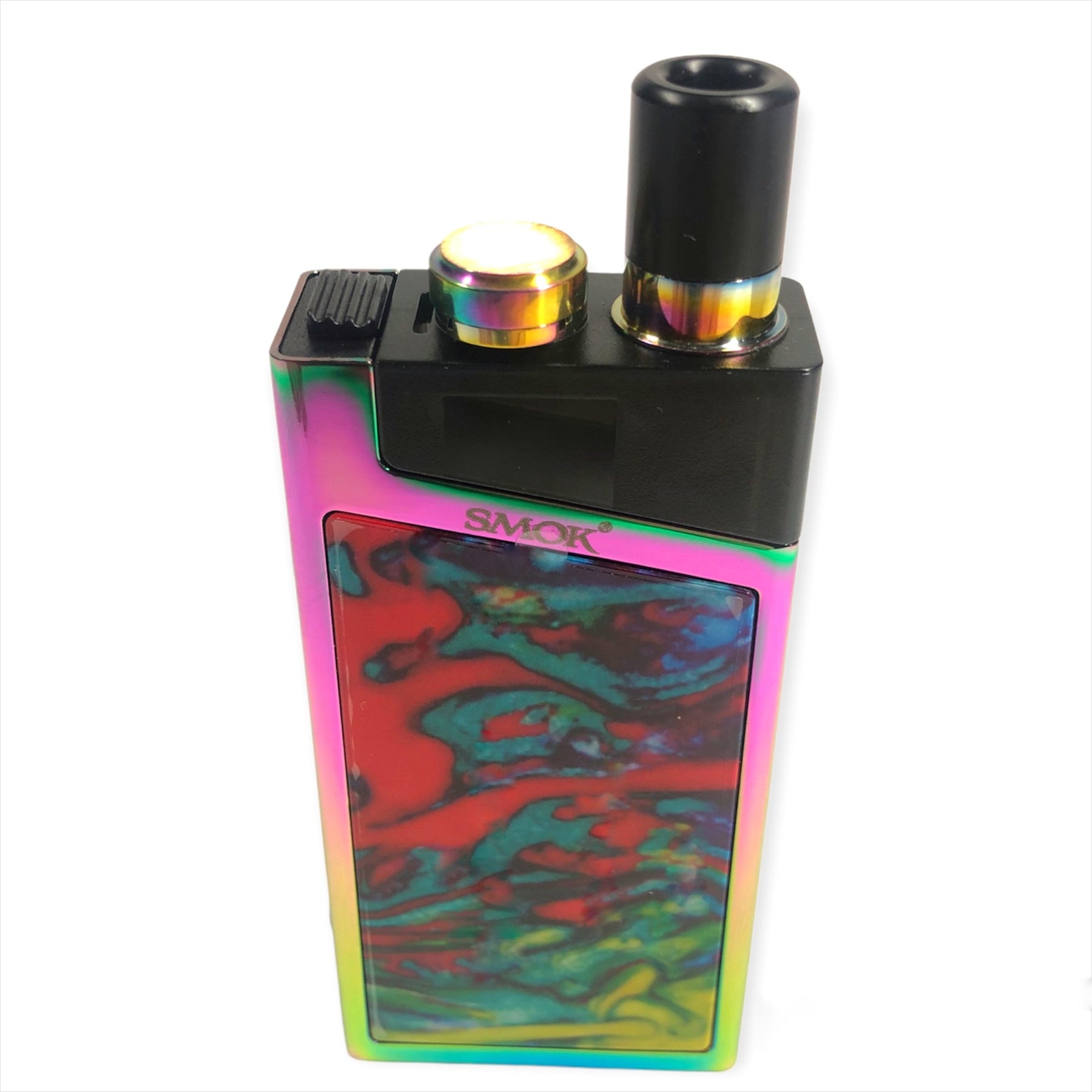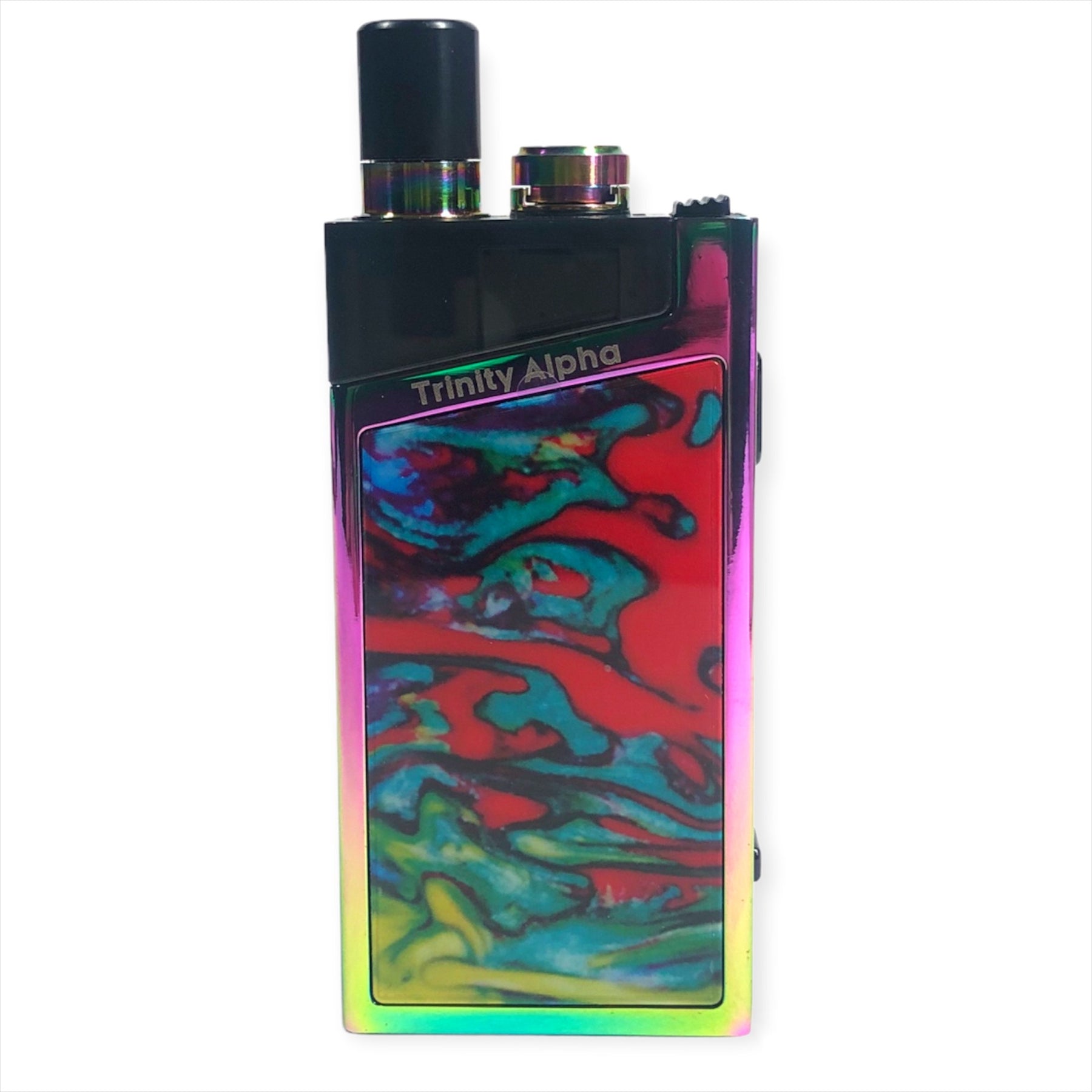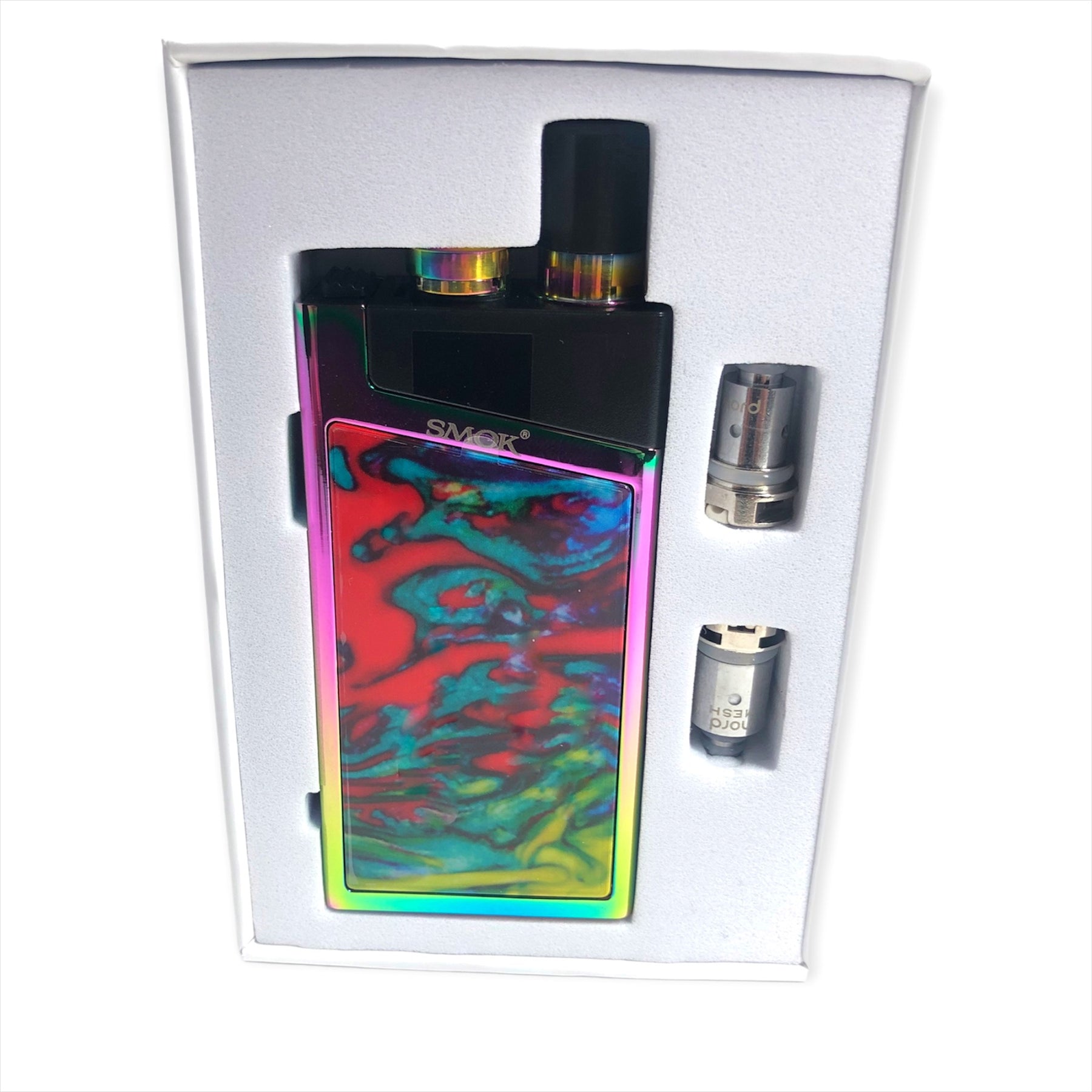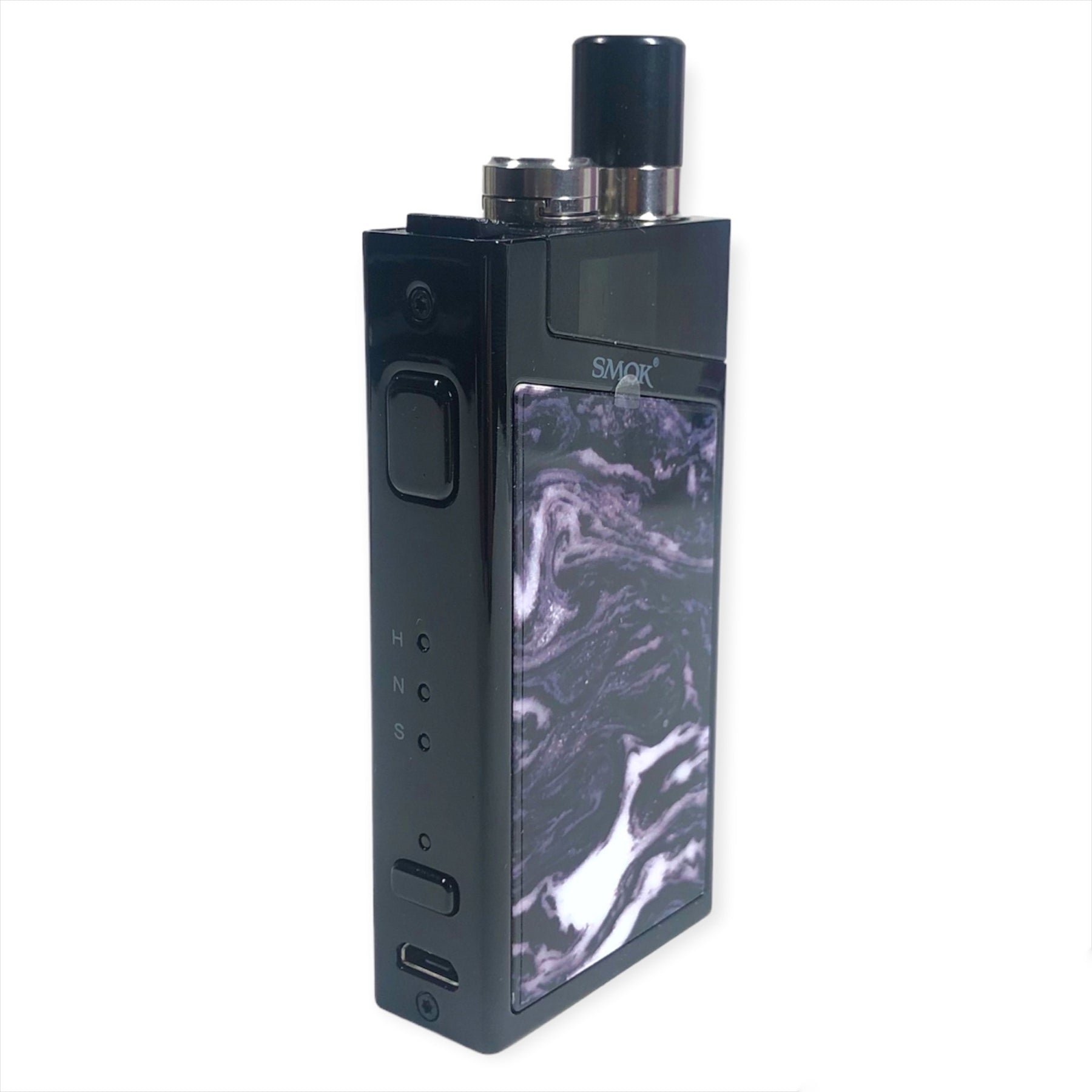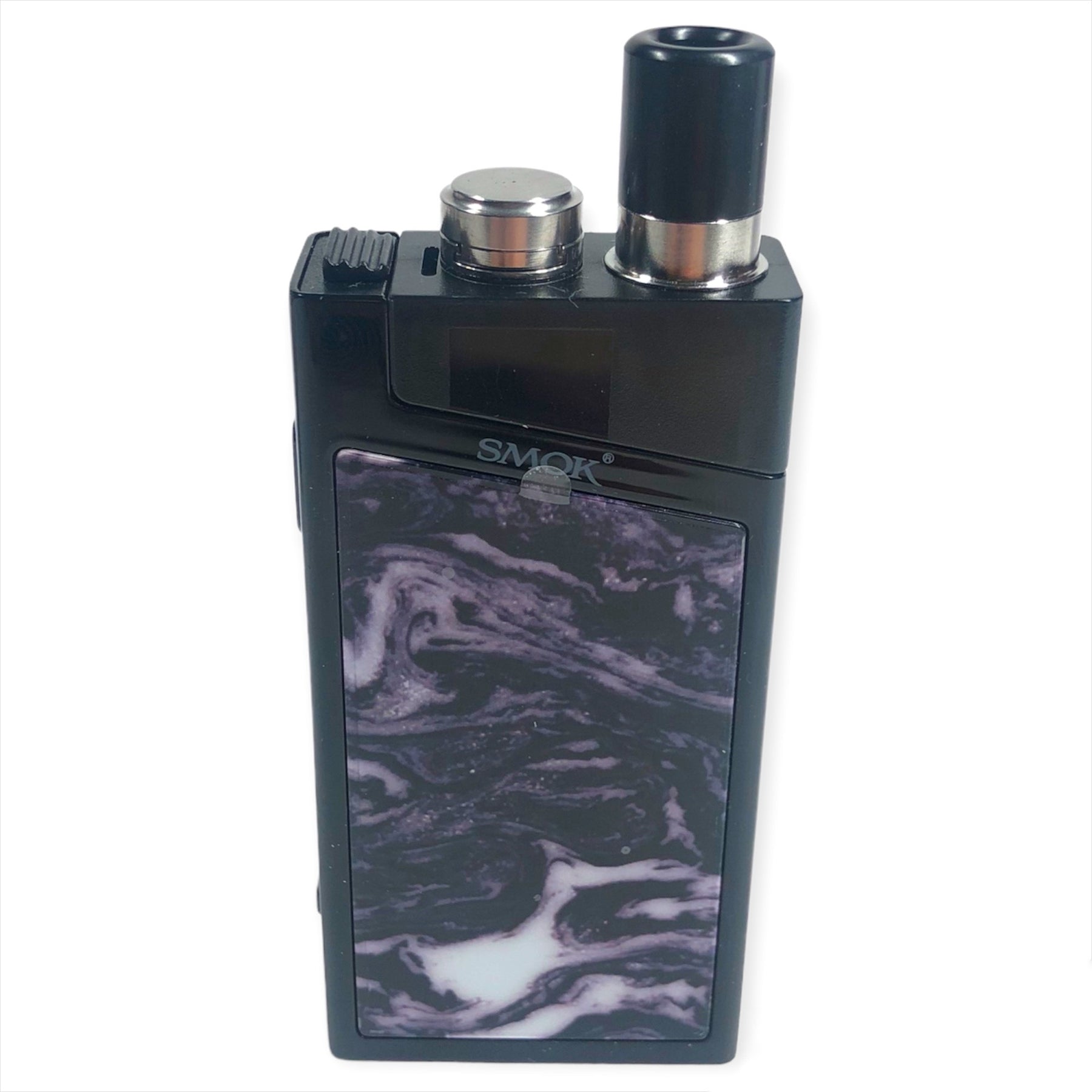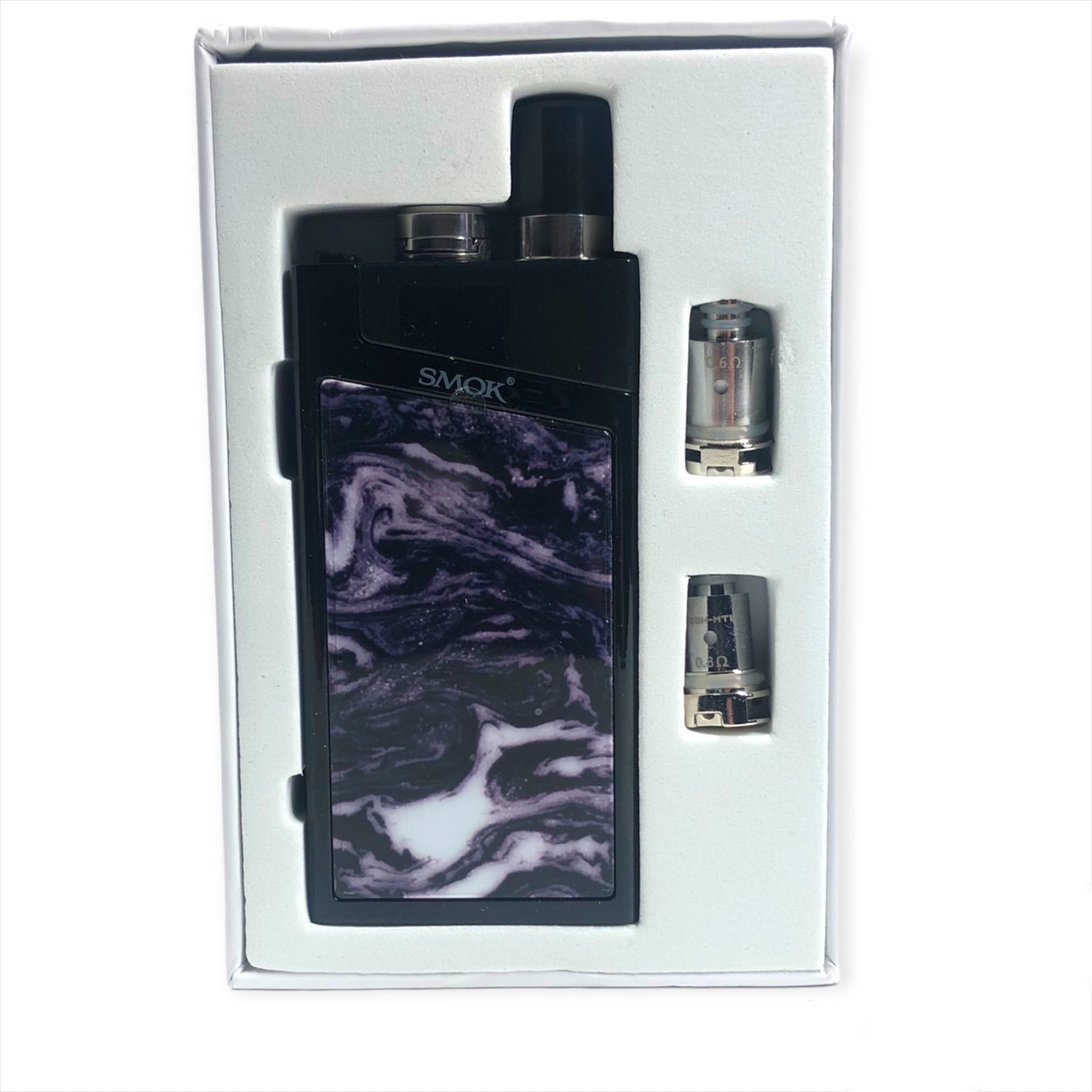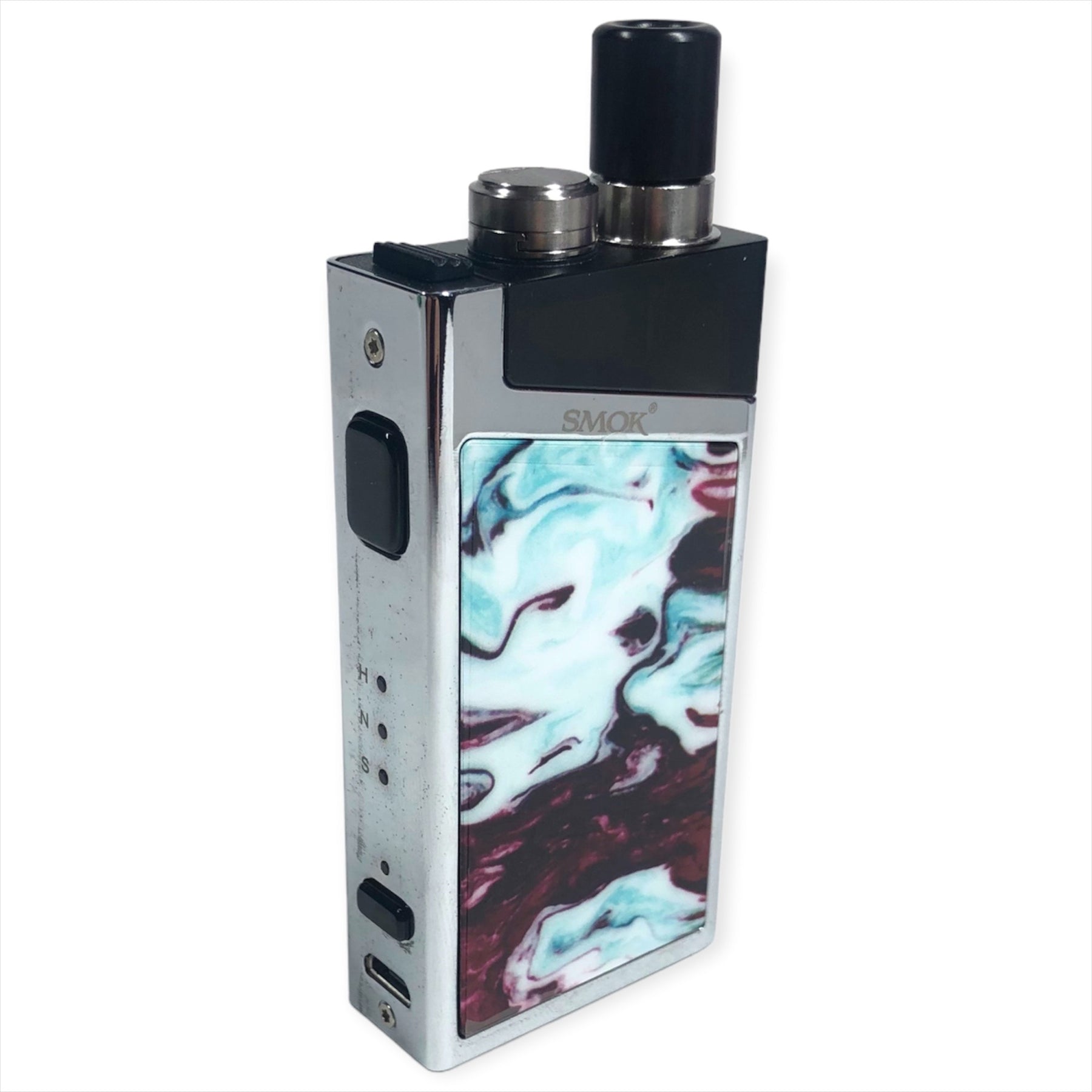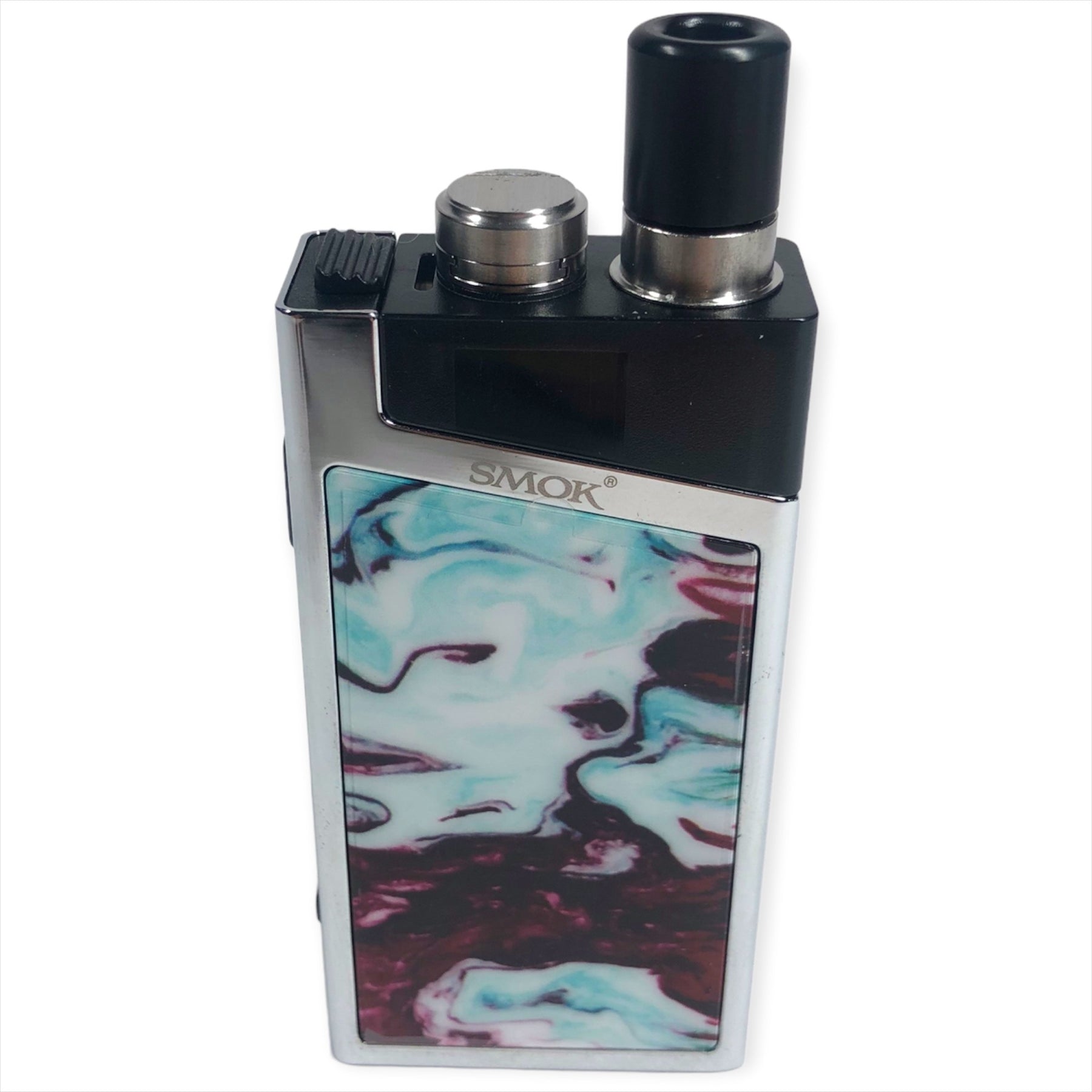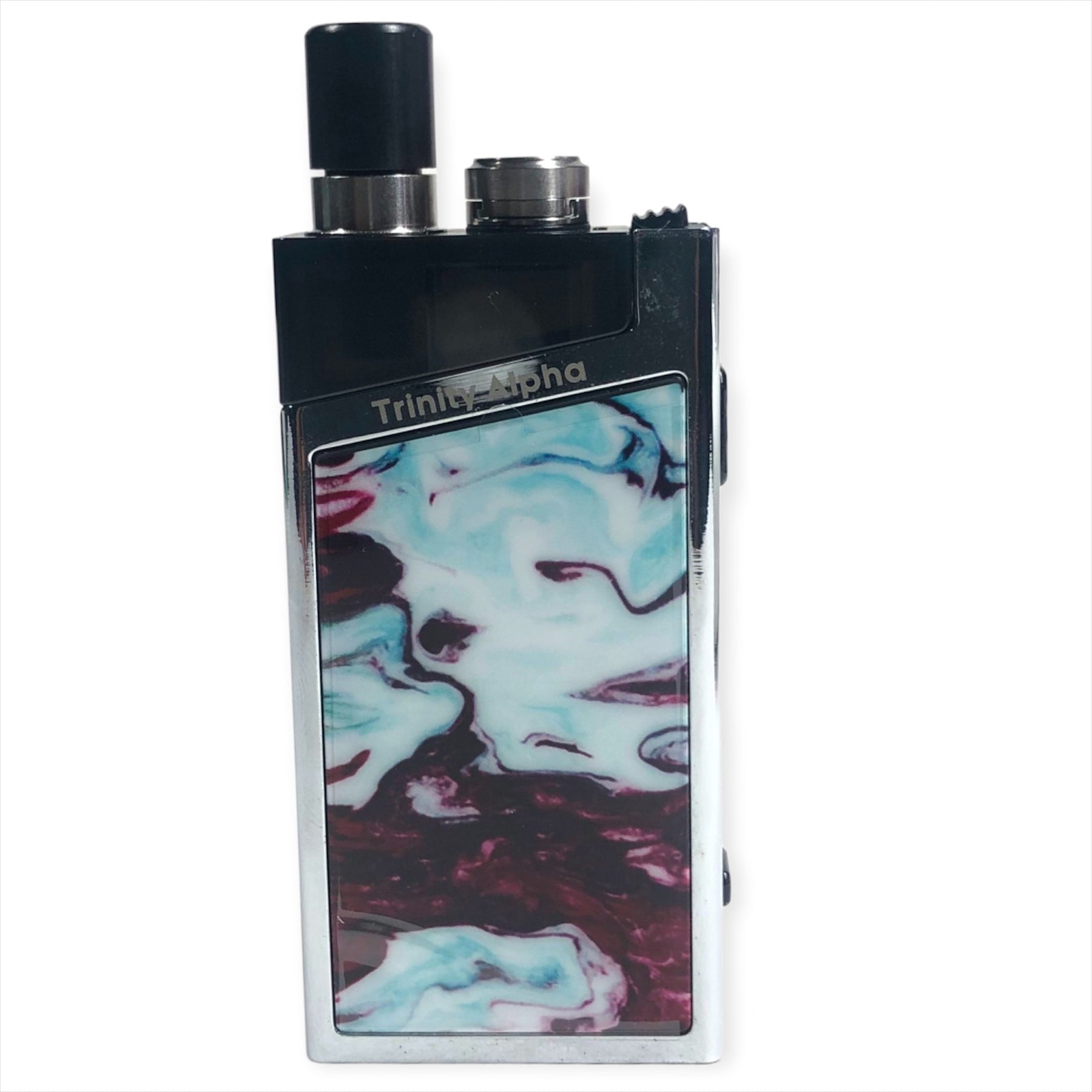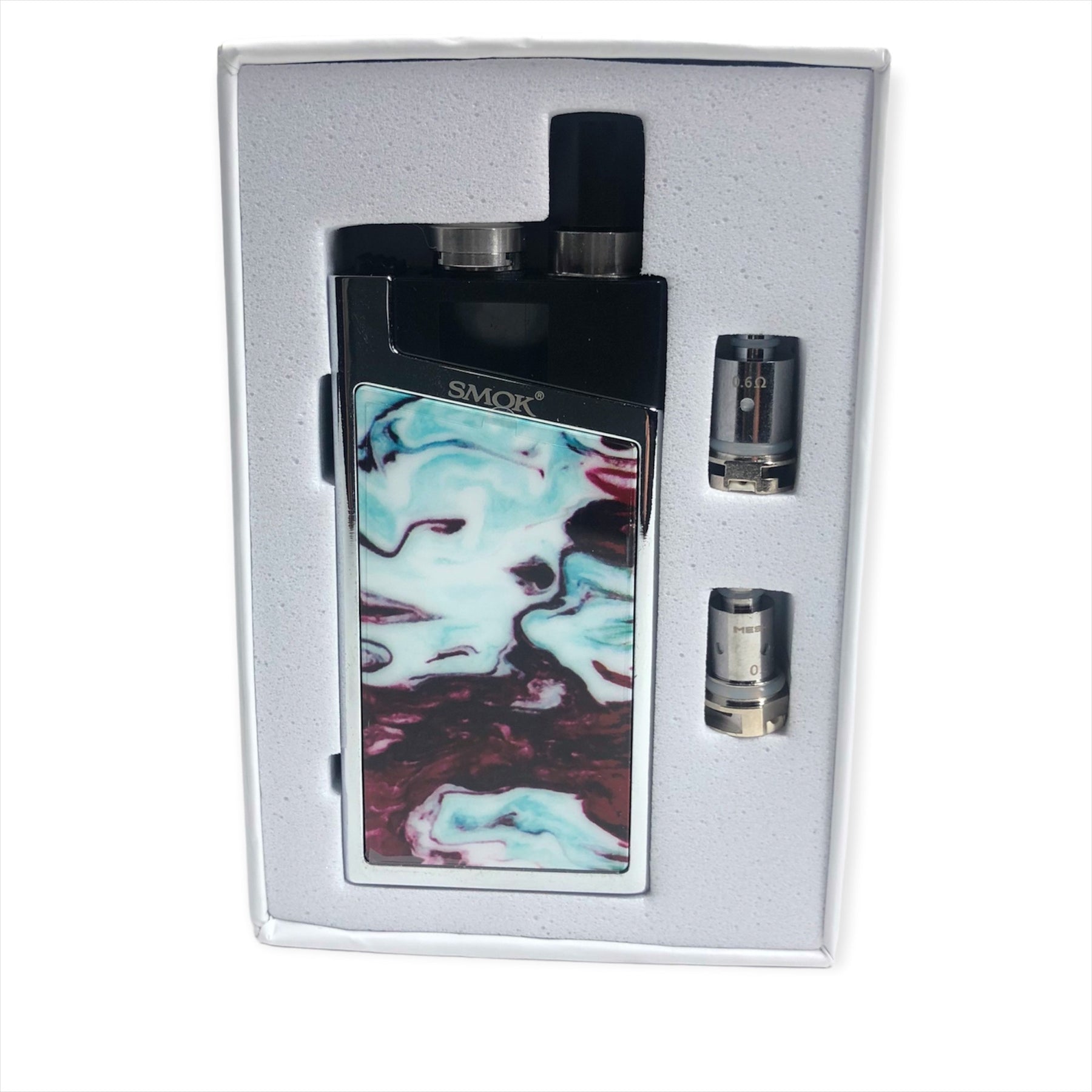 The Trinity Alpha by SMOK is one of the leading vaping devices on the market today. It combines customizability and simplicity into one compact device. Enjoy the strength of a large vape mod from a device that fits comfortably in your pocket.
The first thing you might notice about the Trinity Alpha is its beautiful and unique design. This was done intentionally by SMOK to separate the Trinity Alpha from other vaping devices on the market. While other companies are using boring solid colors, this company decided to give their vape a unique personality that stands out above the rest.
But besides its unique look, the Trinity Alpha has many functions and features that make it stand above the rest. For starters it has a powerful 1000mAh internal battery and two air flow channels that will help produce huge amounts of vapor. But for those who want a customized vaping experience, don't worry, because the Trinity Alpha has three different vaping modes. It has a Soft(S), Normal(N), and Hard(H) vaping setting. These will adjust the current wattage of the device to suit your personal vaping needs.
Moving on to more amazing features of this vape, we have to mention SMOKS' genius top-fill technology they have added to this vape. Instead of needing to remove the whole pod to refill it, they added an extremely convenient filling cap that can be easily removed for quick and convenient refills. Another thing to mention about this device is that is has a battery indicator that will let you when how much battery is left in this device so you know when to charge it.
Green Light - More than 70% Battery

Orange Light - 30-70% Battery

Red Light - Less than 30% Battery
Other things to mention about the Trinity Alpha is the unique drip tip technology, the stainless steel atomizer ring, the fast charging battery, the ergonomically designed power button, the lock button, the various safety features, and much more! The Trinity Alpha by SMOK is the perfect device for experienced and beginner vapers alike, get yours today and enjoy its vast and unique features!
Features of the Trinity Alpha by SMOK
Colorful Resin Streaks

1000mAh Internal Battery

Top-Fill Design

2.8ml E-liquid Capacity

3 Power Modes

Battery Life Indicator

Fast Charging

Ergonomic Button Design
The Kit Includes:
Trinity Alpha Battery

Trinity Alpha Empty Pod (2ml)

Nord Mesh 0.6Ω coil (Max:25W)

Nord Mesh-MTL 0.8Ω coil (Max:16W)

Lanyard

Usb Cable

User Manual
Got me off disposables.
I always questioned how much I was spending on throw away vapes and I wanted to see if I could make a change. I have had a trinity for 5 weeks now and I can confidently say it fits much better into my lifestyle than buying new vapes every 2 weeks. People say they get bored of having the same flavor but for me its not an issue.
loved it
I love the design of this product, it is very high quality!