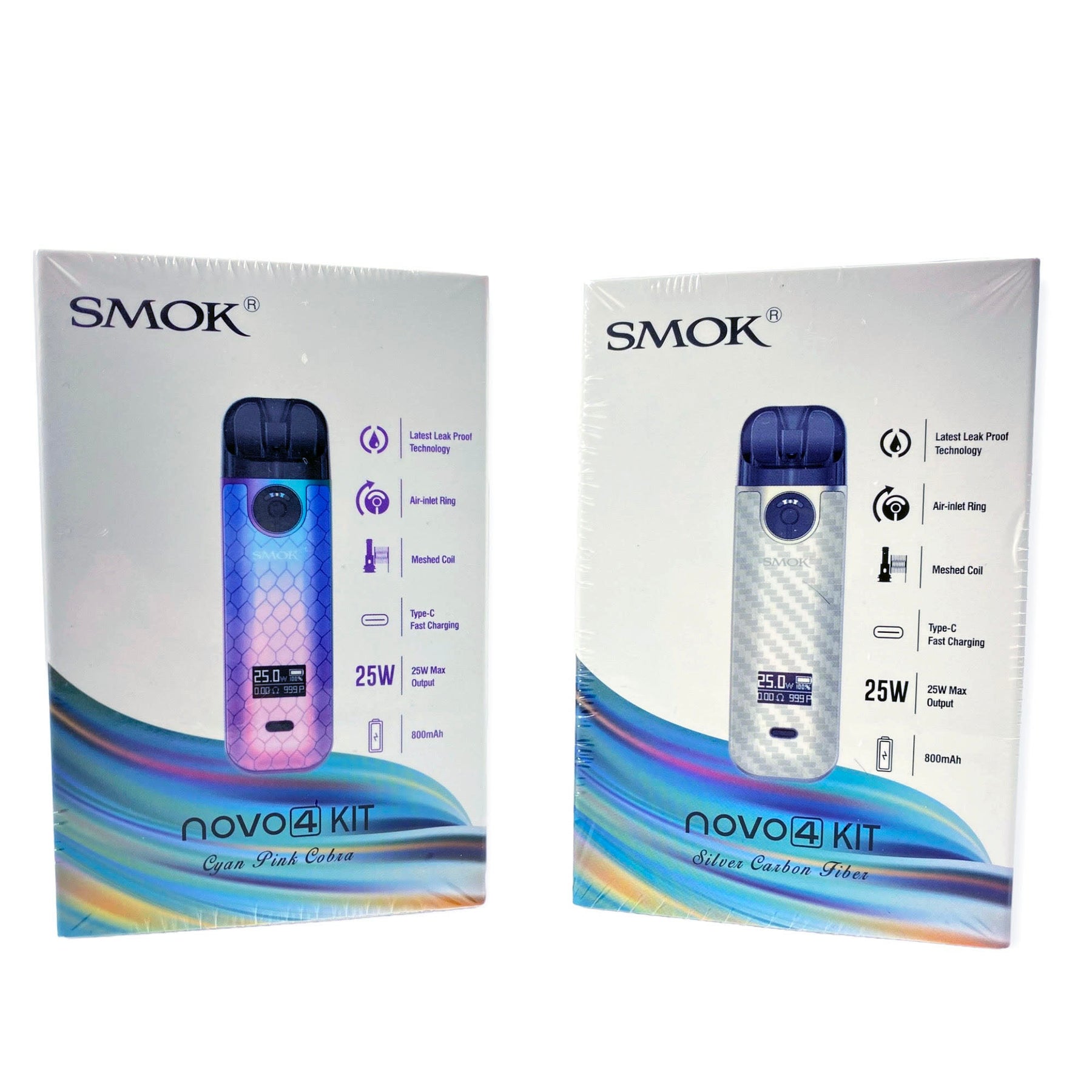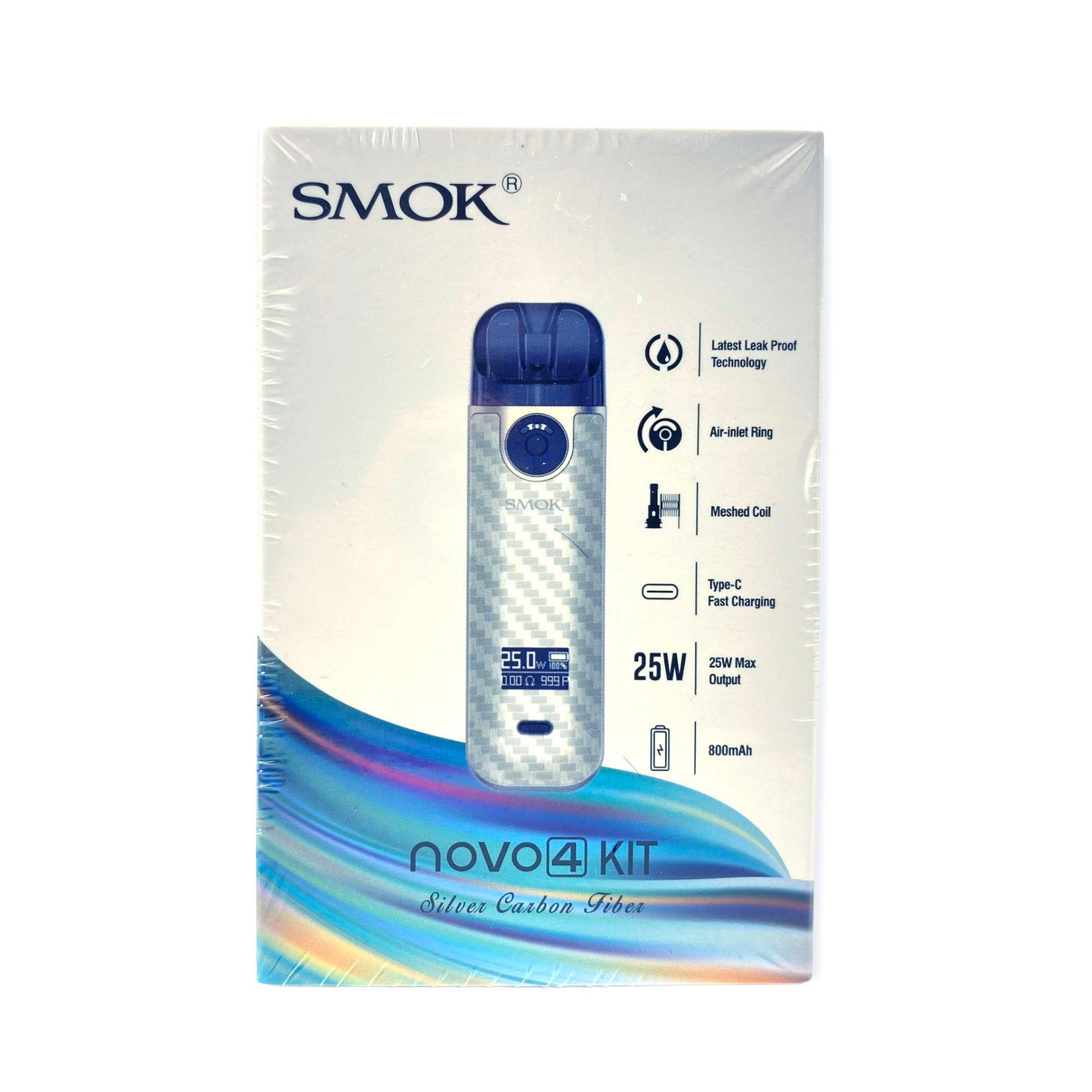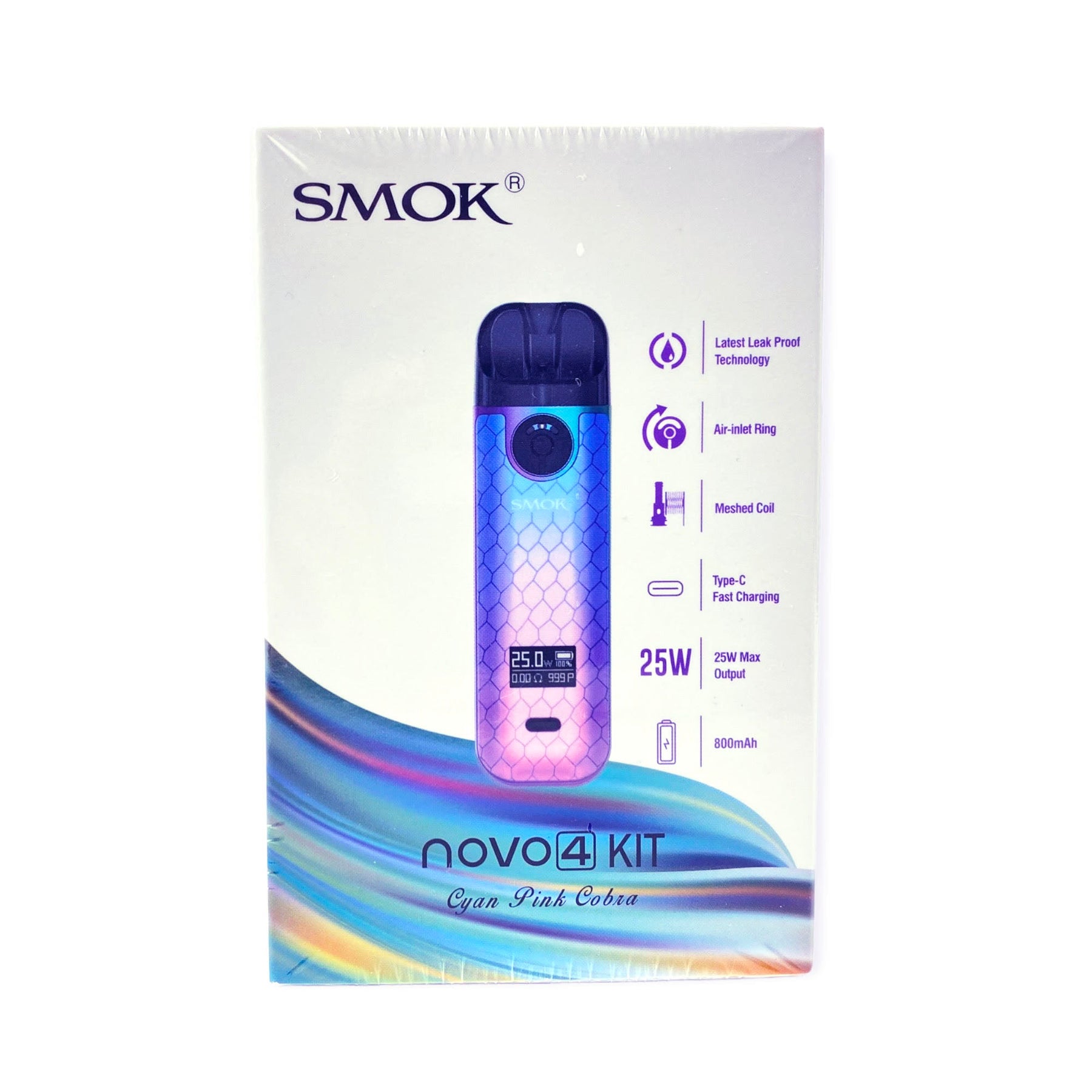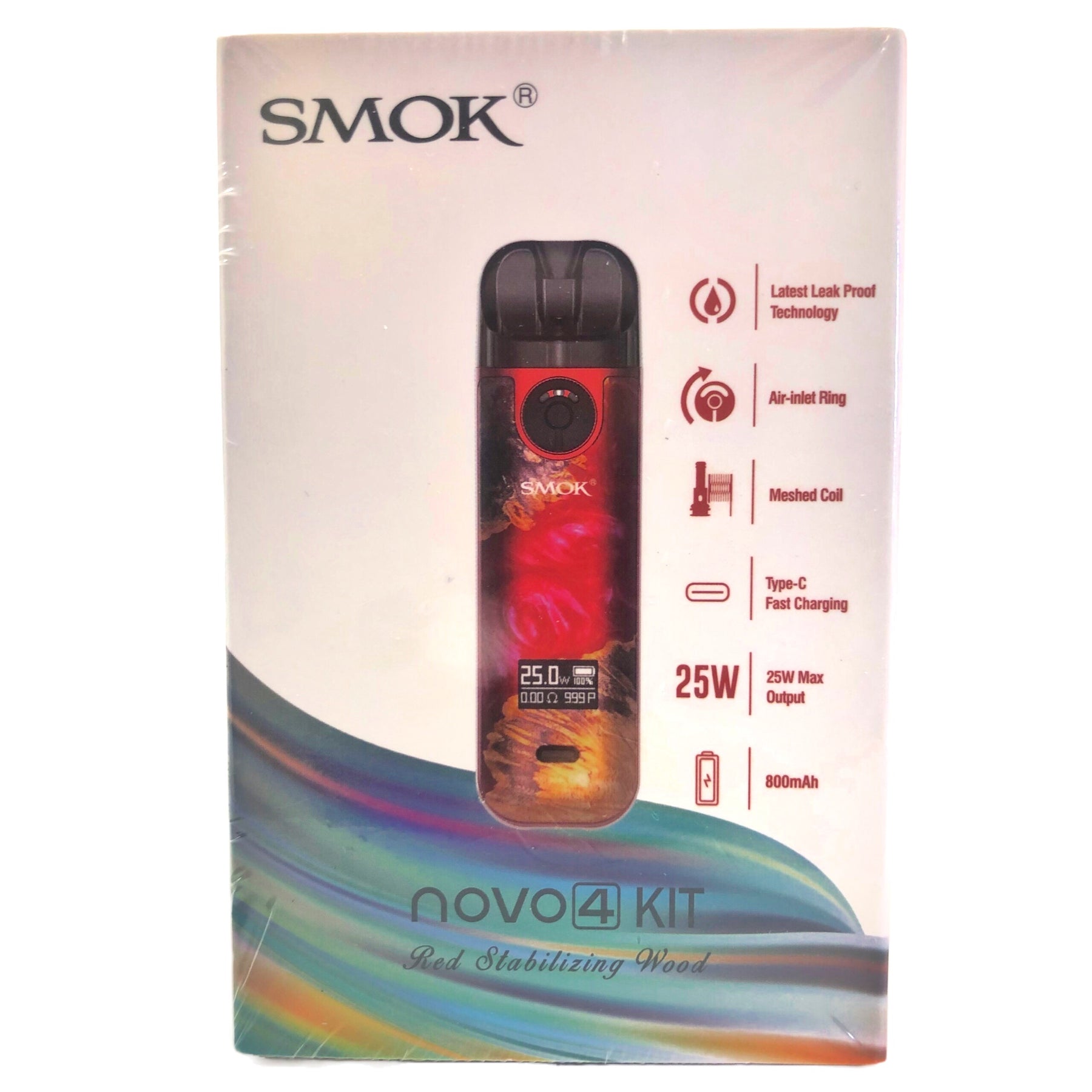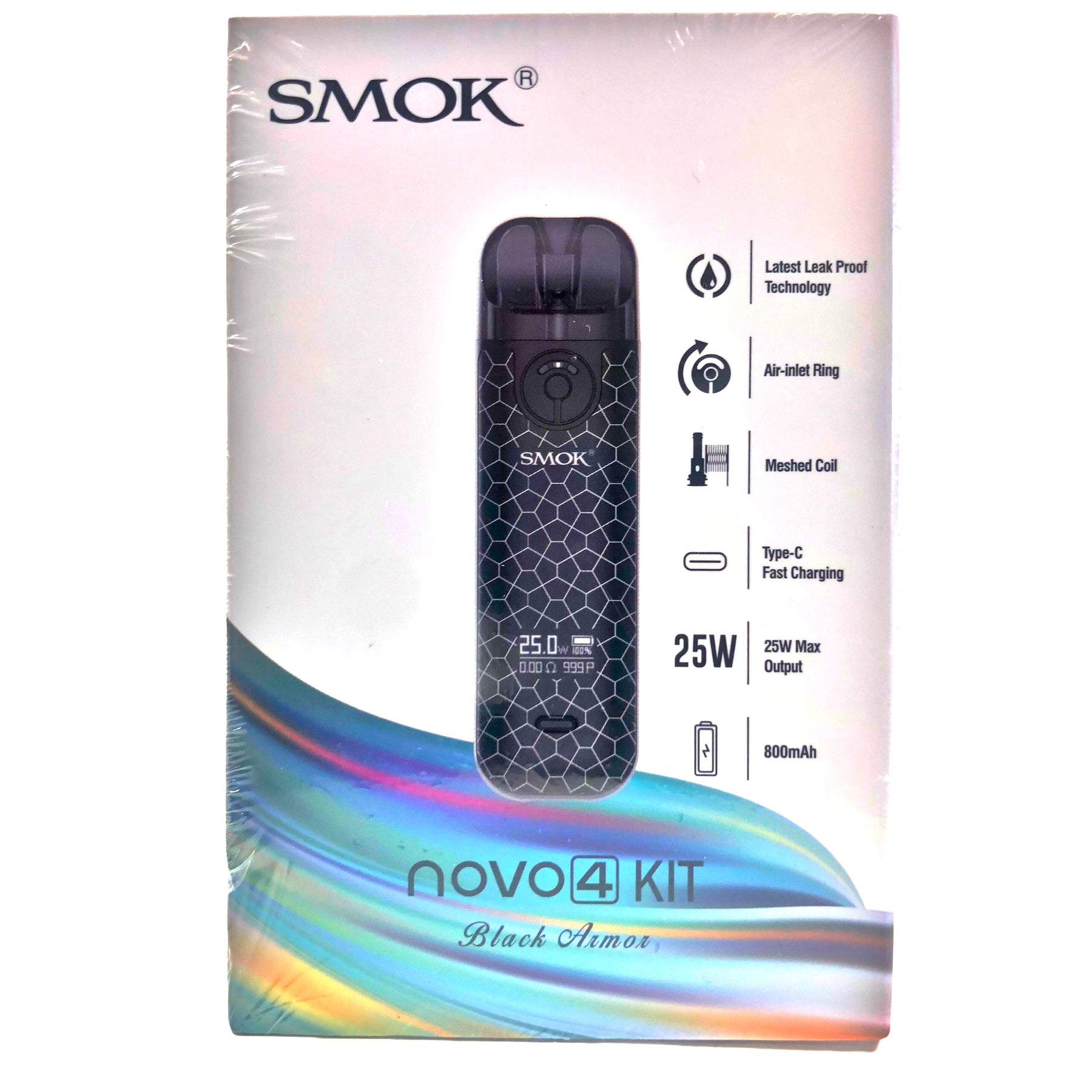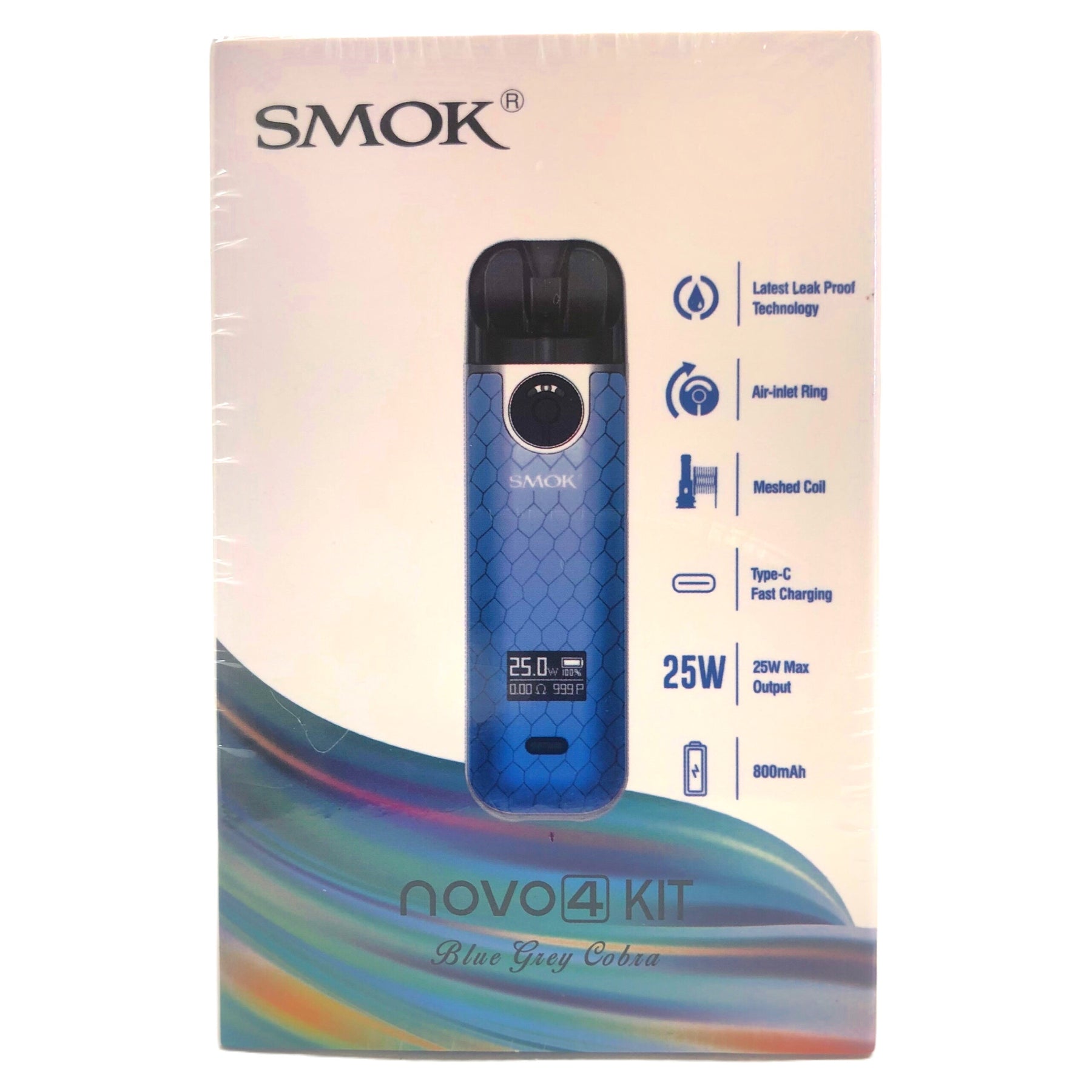 The Smok Novo 4 is one of the most popular devices used to vape e juices all around the world and they are so for a reason. The Smok Novo 4 kit comes ready to use out of the box equipped with the charger, the divice and a pod system in which you add your desired e juice to vape on. These vapes are highly reliable and recommended by most due to their portability, affordability and ease of use. Gone are the days where you had to buy an expensive and bulky vape mod to vape on e liquid. The novo 4 has an oled screen and is rechargeable with a type c cable.
Using the Smok Novo 4
The Novo 4 has one button in which you use to control all the functions of the refillable vape device. Simply click the power button 5 times to power the novo 4 on and off. The Novo 4 also features adjustable airflow so you can adjust to get the perfect hits out of your novo 4 pod. The Novo 4 has a power range from 5W to 25W.
Novo 4 Best Colors Available (In Our opinion):
There are 10 colors available for the Novo 4, we have picked out the best-looking ones so you don't have to!
Cyan Pink Cobra

Red stabilizing wood

Black Stabilizing Wood

Black Carbon Fiber

Fluid Black Grey

Silver Carbon Fiber

Blue Grey Cobra
Why The Novo 4 Is the Best Novo
Using your favorite e liquid to produce satisfying vapor in your preferred vaping style has never been easier and more accessible than with the novo 4. This is because they are the perfect size, perfectly priced, constructed with a durable zinc alloy and parts such as replacement coils and novo 4 pods are readily available almost everywhere. The fast charging, adjustable airflow system, easy to reach side filling port and wide compatibility with e liquid products is what makes the Smok Novo 4 the most popular Novo. They are so easy to use that you might as well throw away the user manual when you get yours!
Great Product
I really like this device, it has a cool design and the battery lasts long