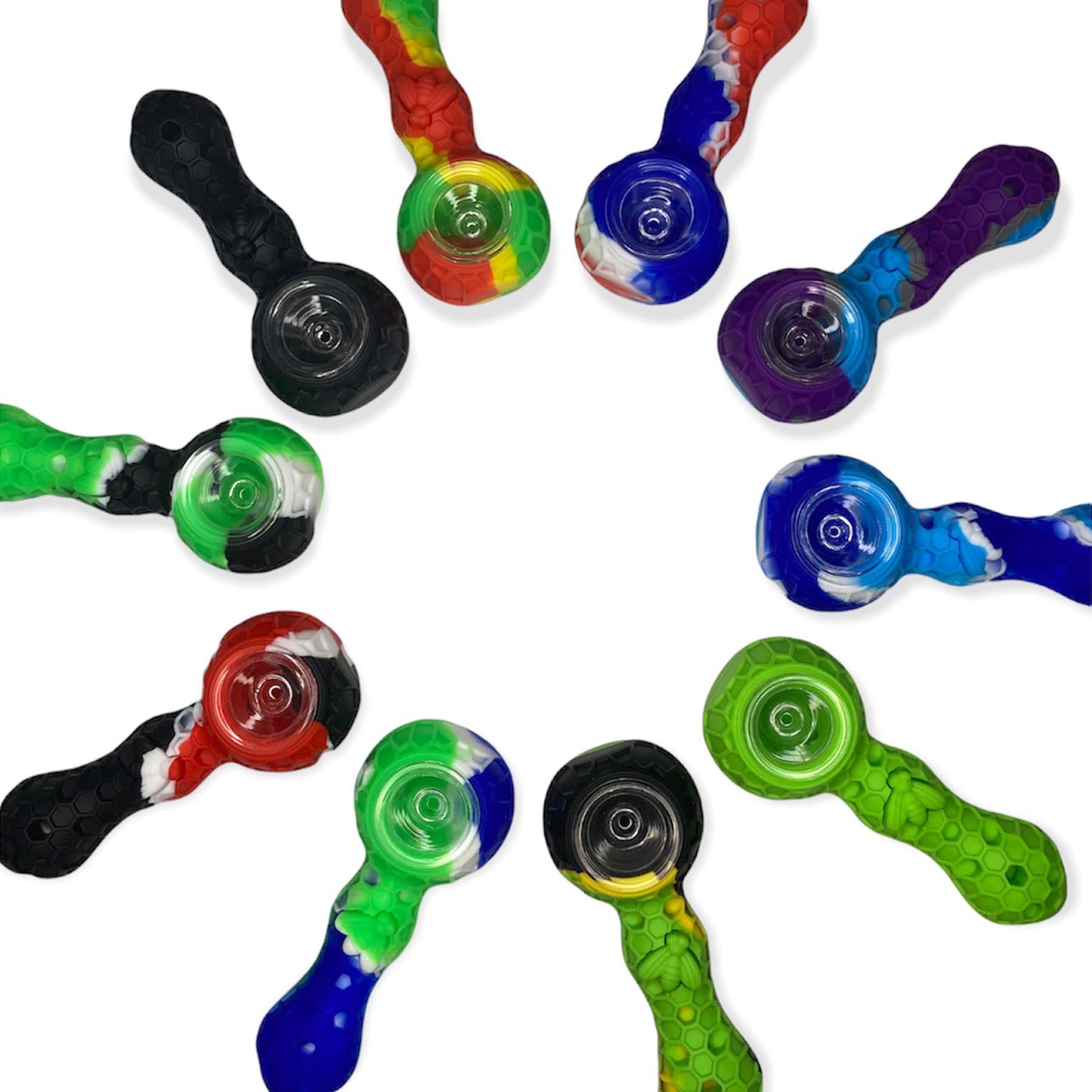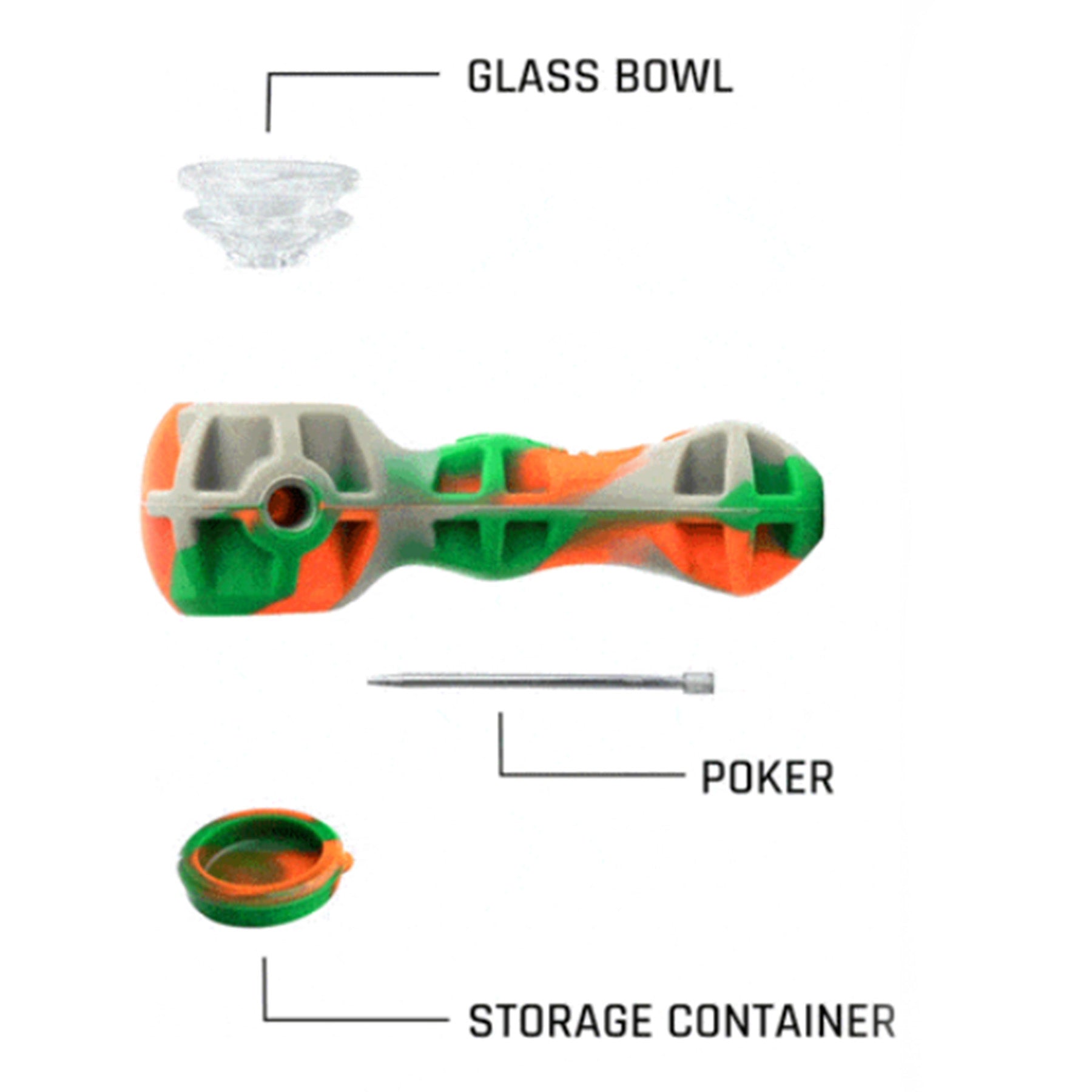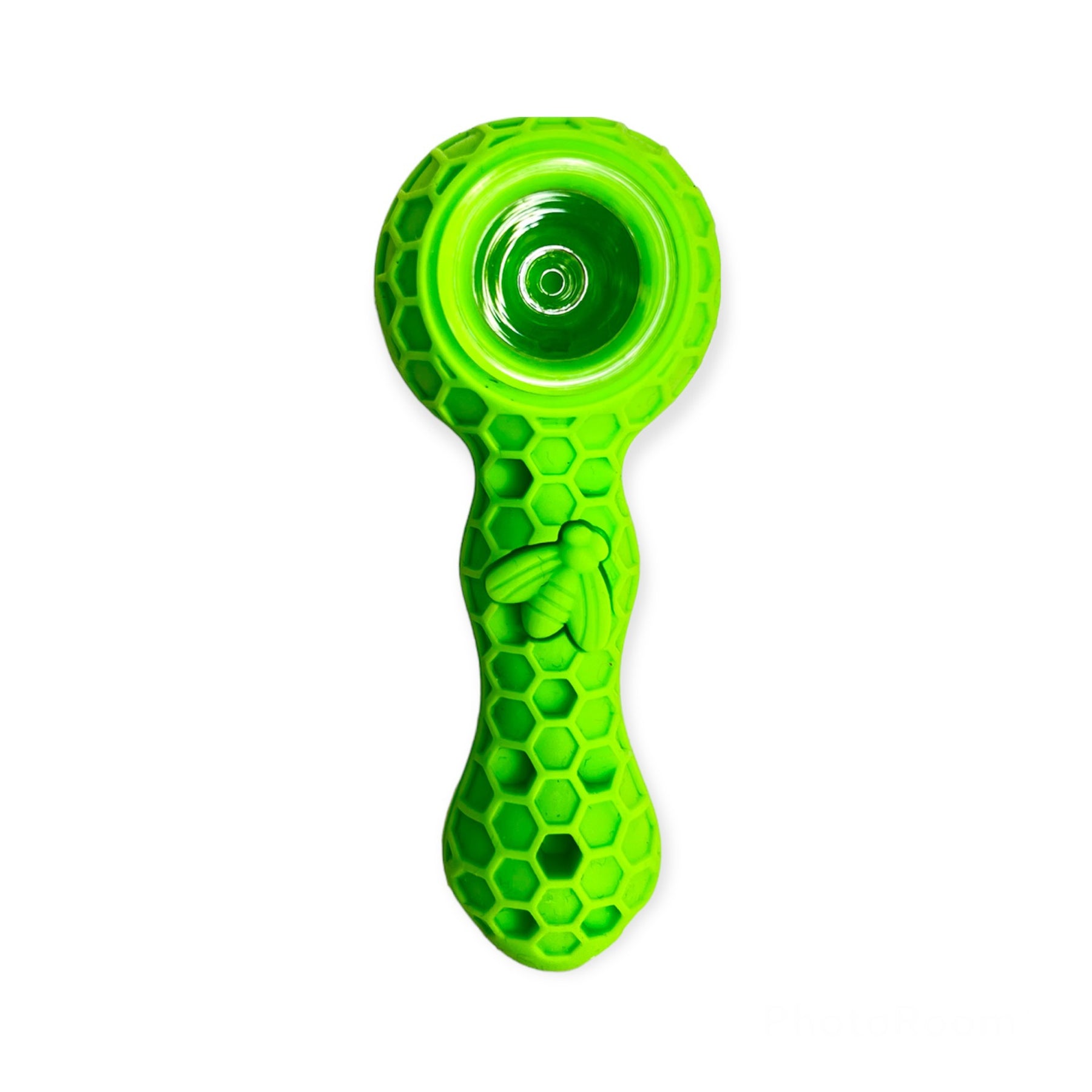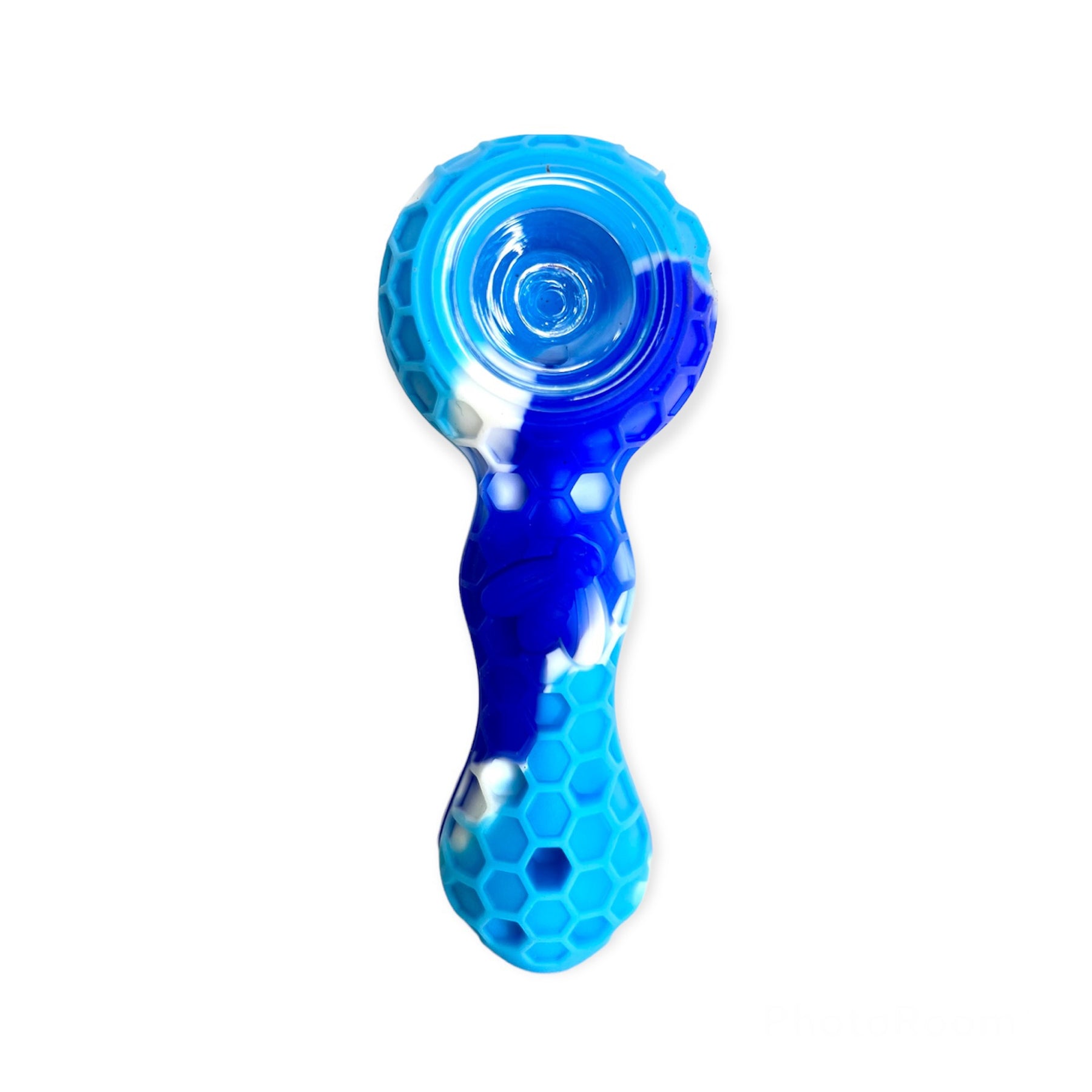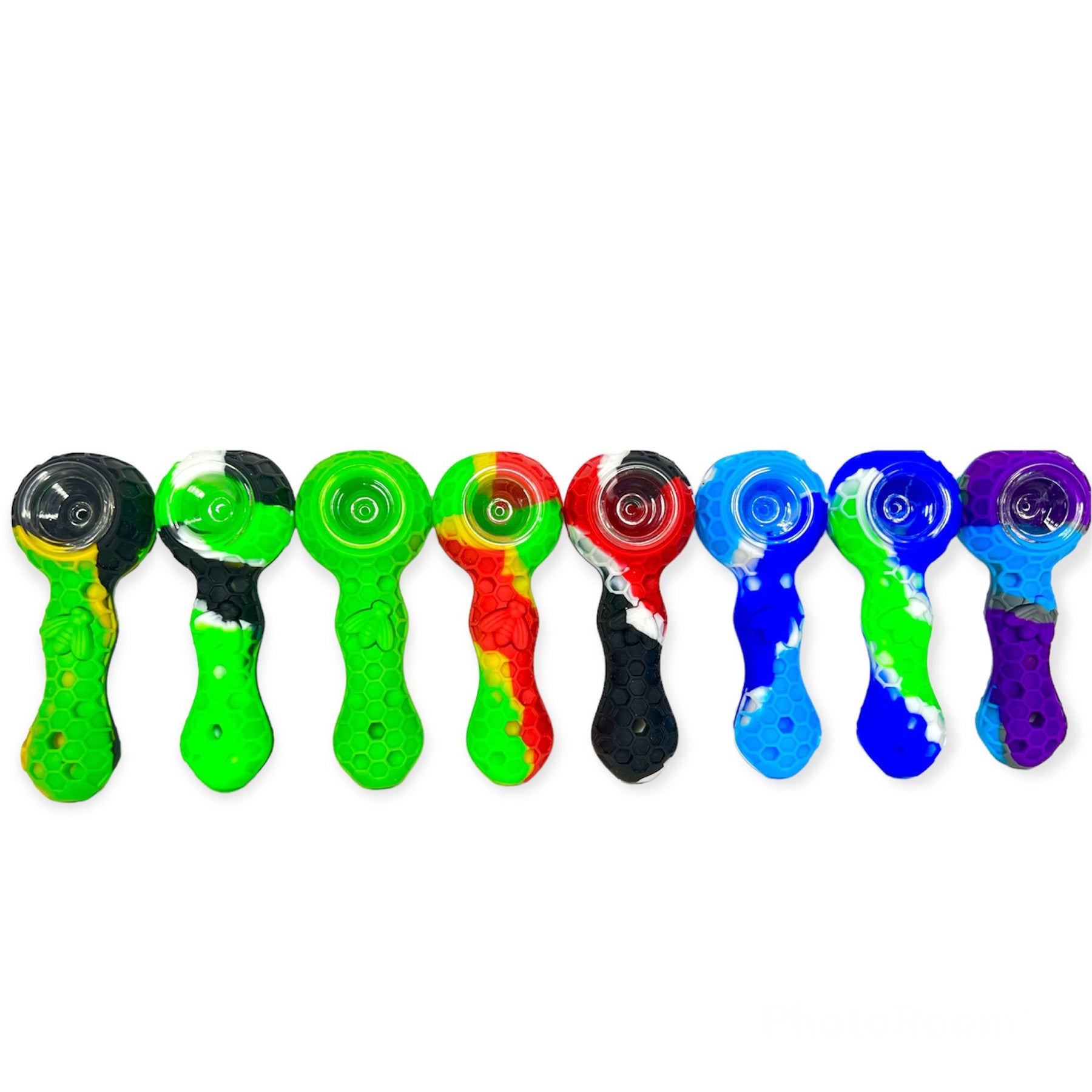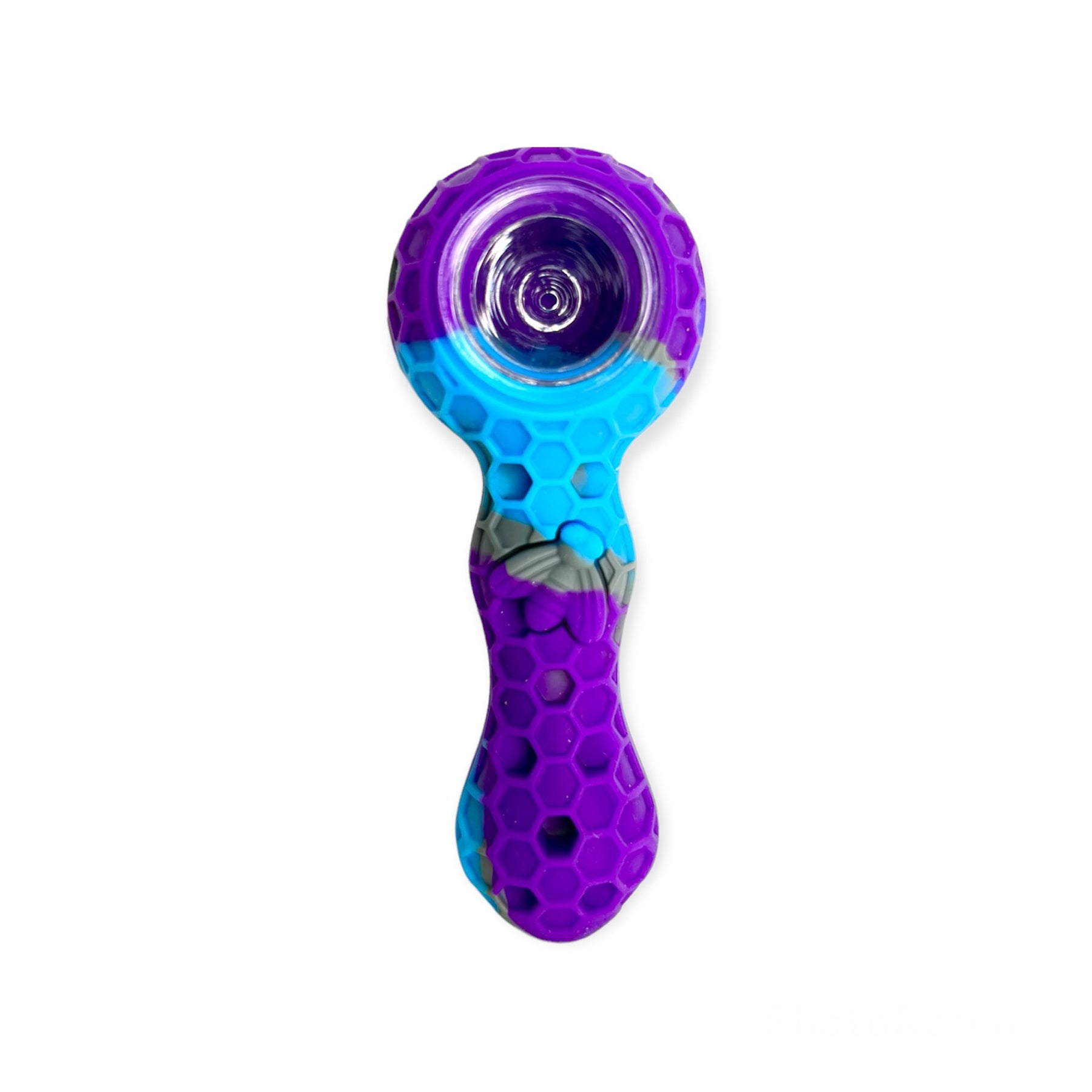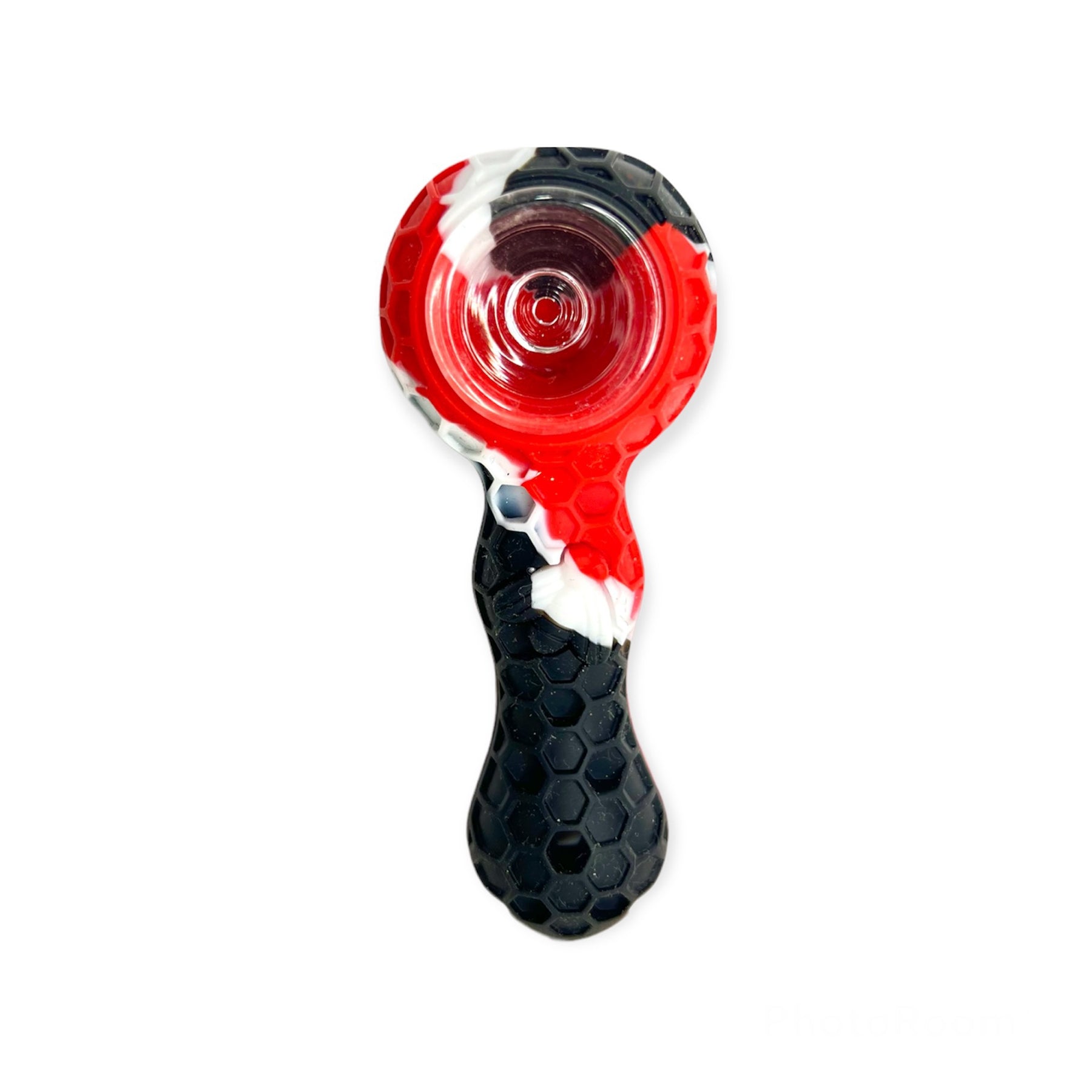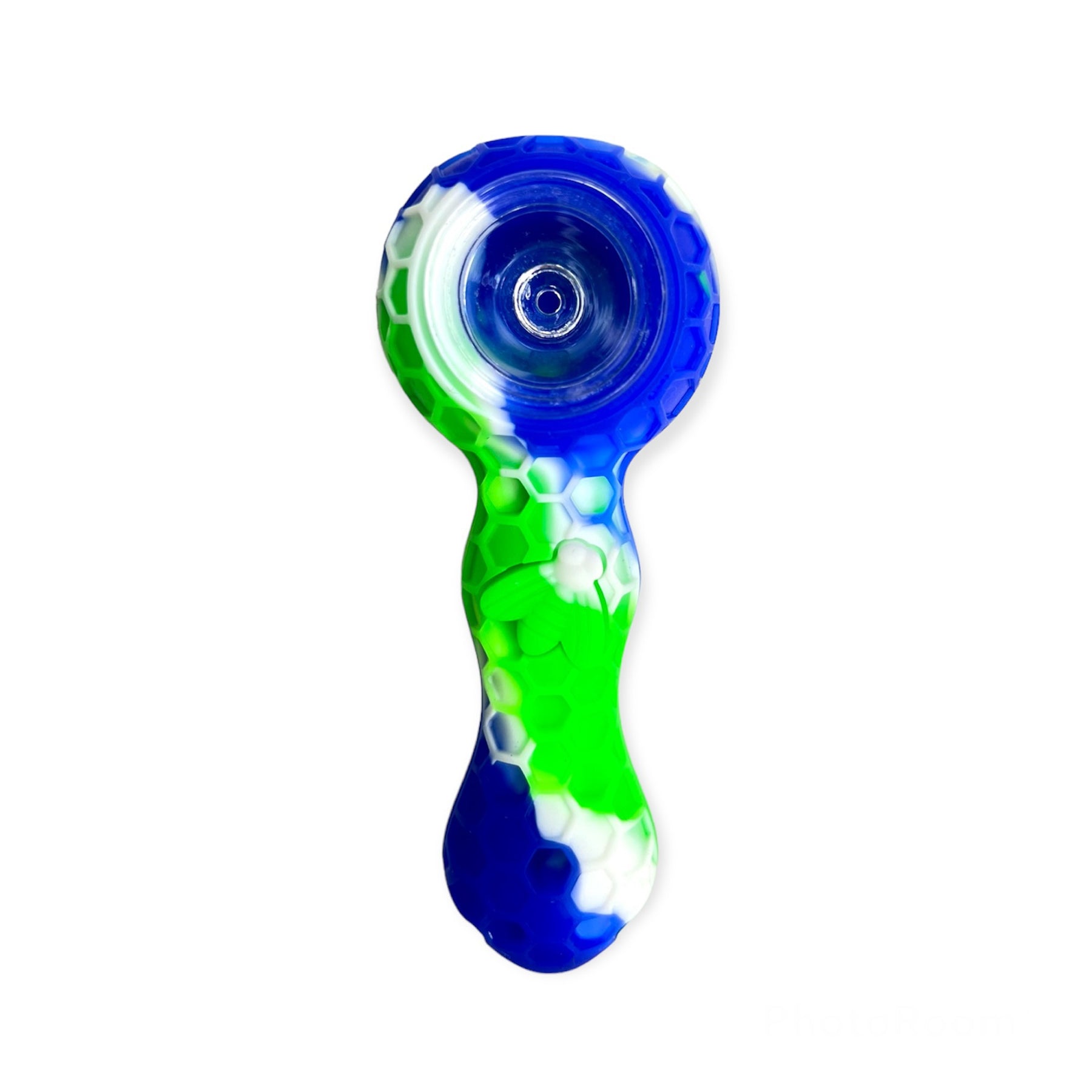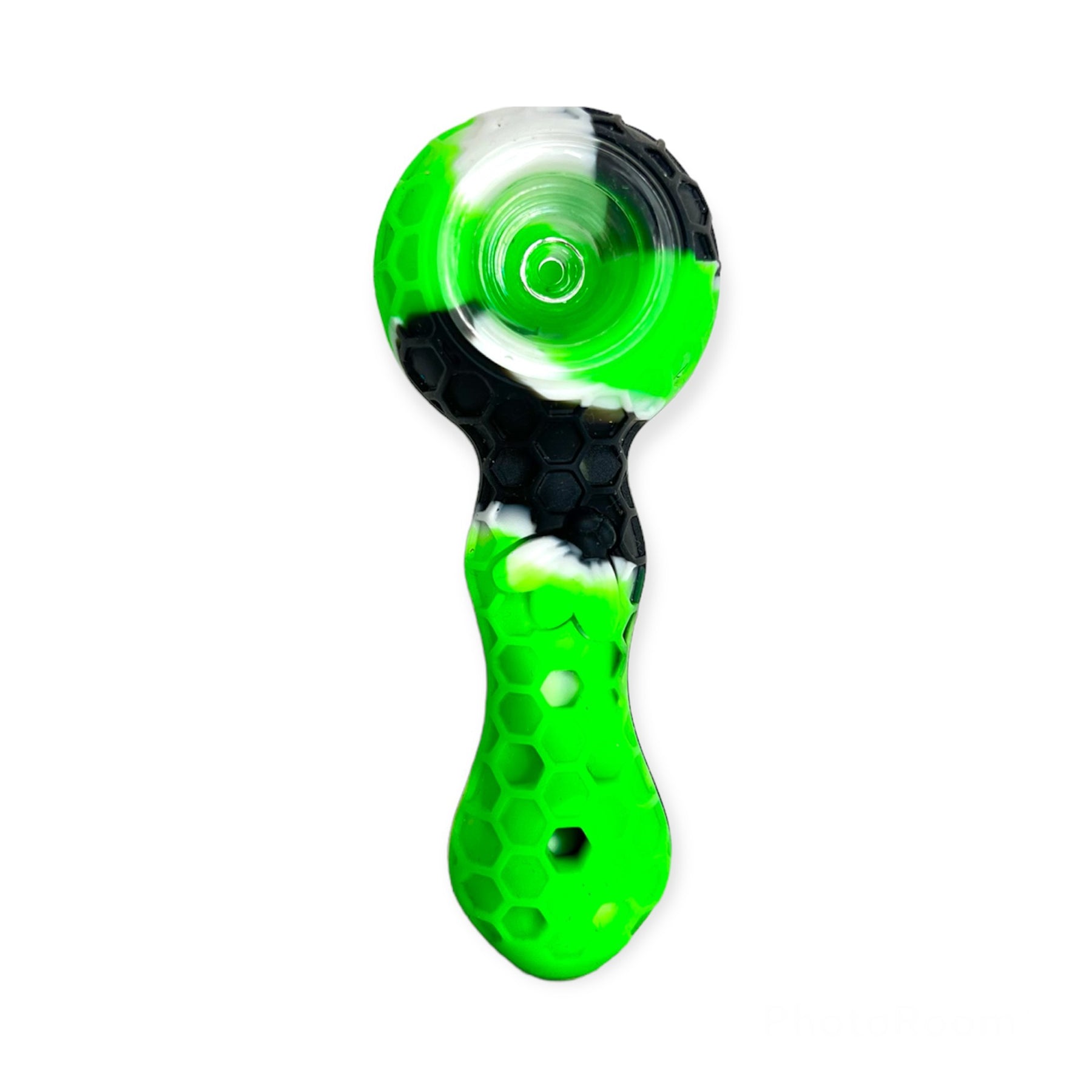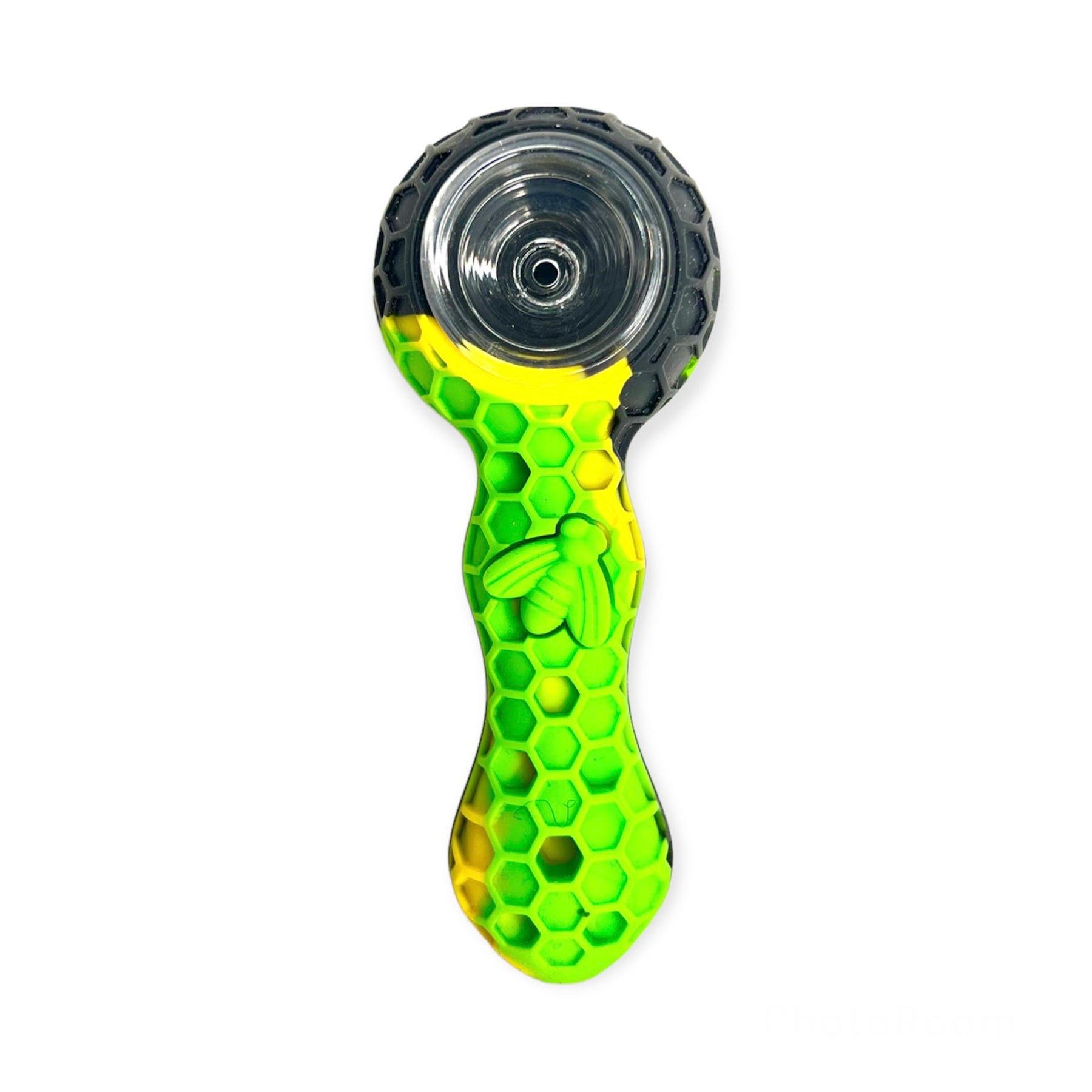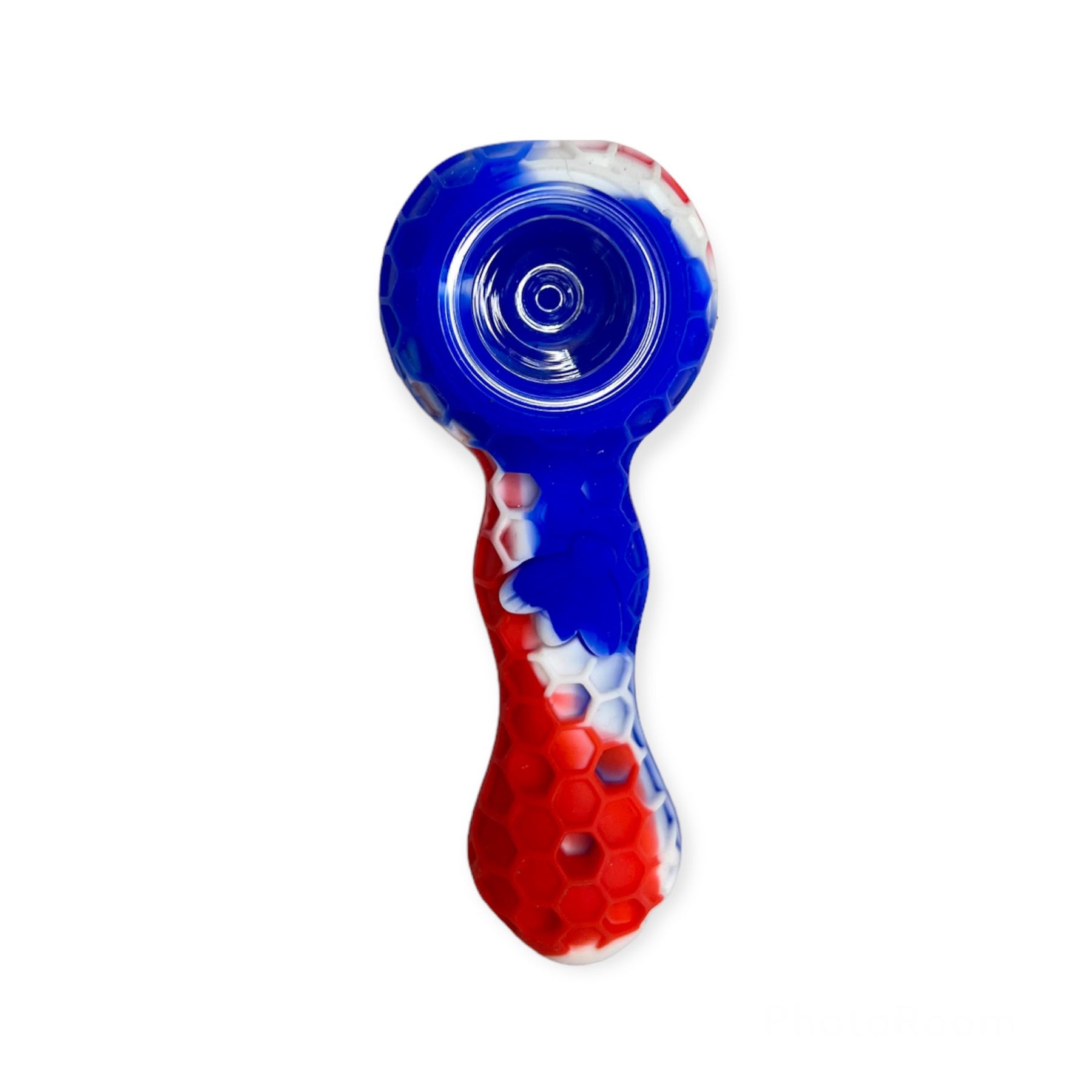 Silicone Hand Pipe with Glass Bowl | Best Price
Color:
Green Black and Yellow
Only 3 units left
The Silicone pipe is the product where convenience, price and usefulness meet at a perfect balance. They come in a wide variety of colors to ensure that there is one for anyone's taste and they are also very flexible which makes them practically indestructible. In addition to this, the silicone pipes are super simple to clean due to the fact that the bowl is removable. Included in the back of the of the pipe is a metal tool that can be used for loading and poking your bowl while it is lit. Lastly, behind the bowl is a removable plastic lid that can be used to store small concentrates or flower to easily transport with your pipe.
Features: 
Removable bowl

Metal tool included

Silicone body

Removable bottom lid
Silicone Hand Pipe with Glass Bowl | Best Price