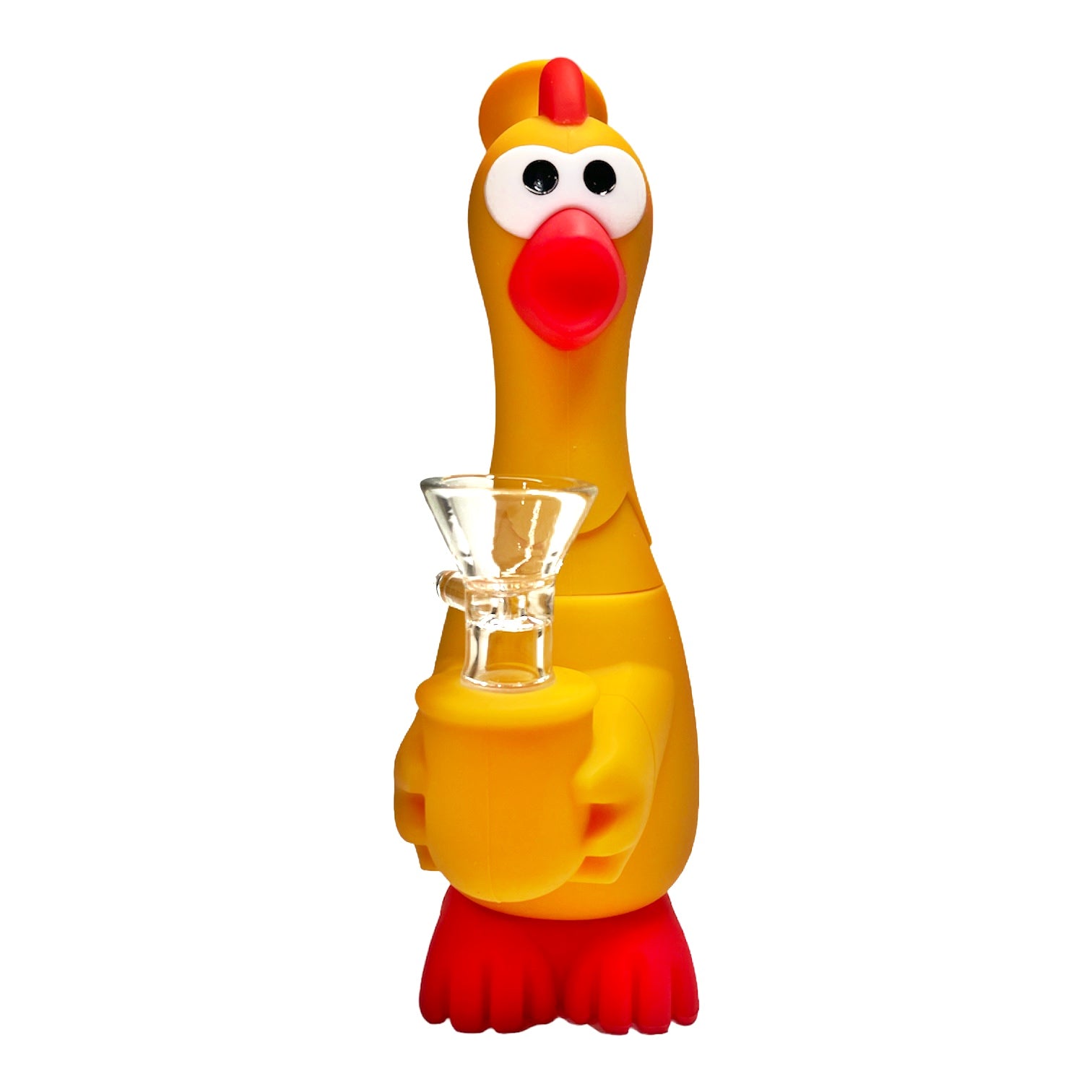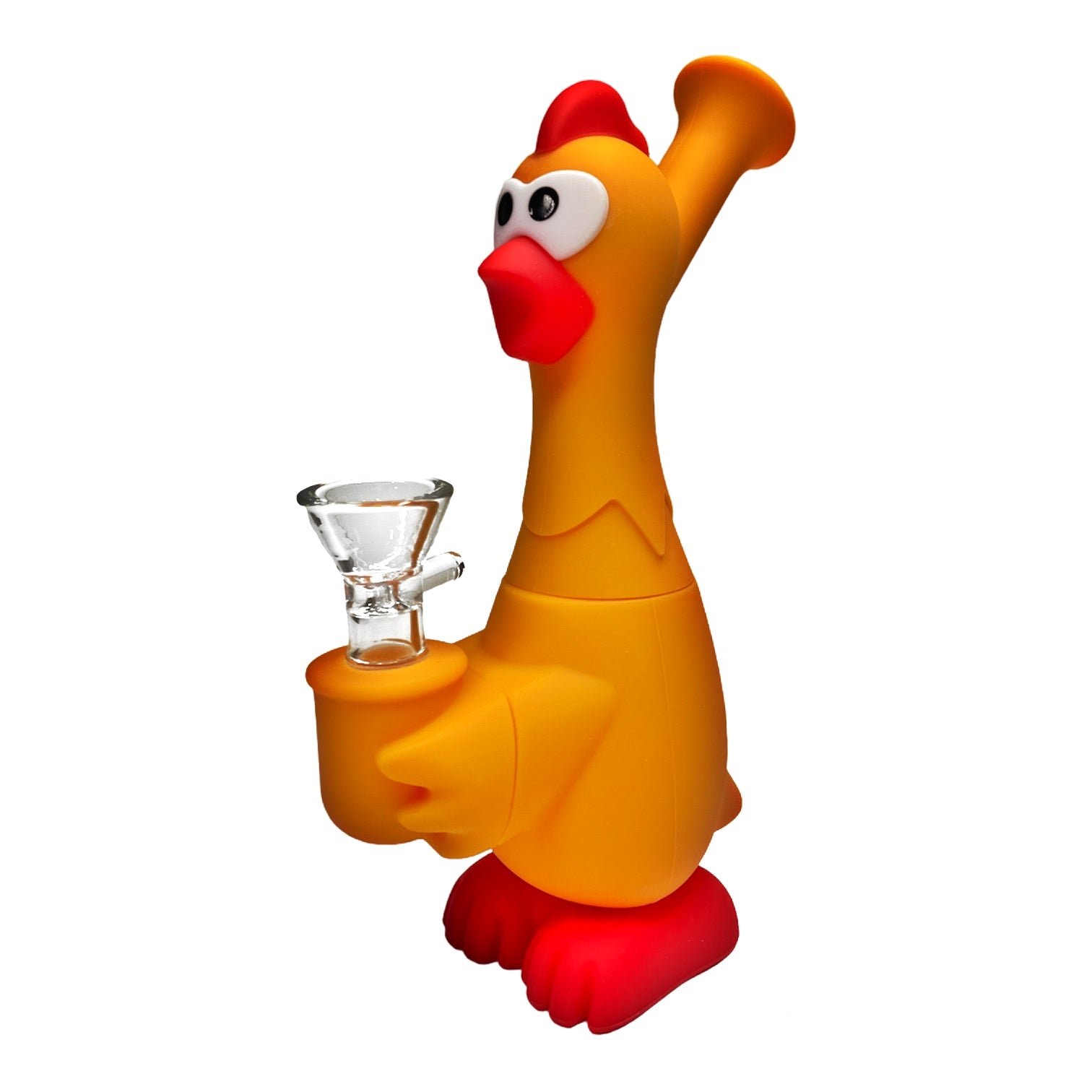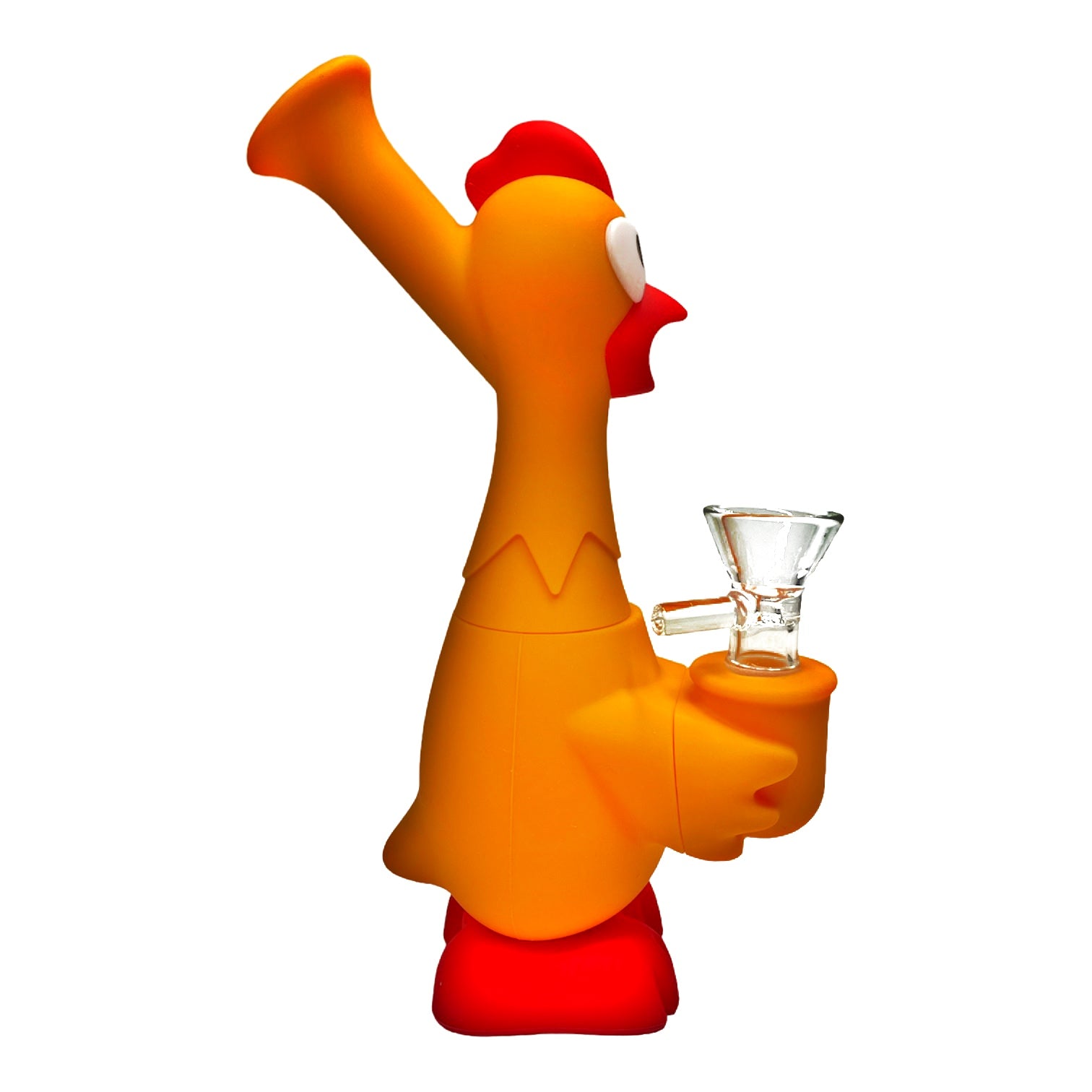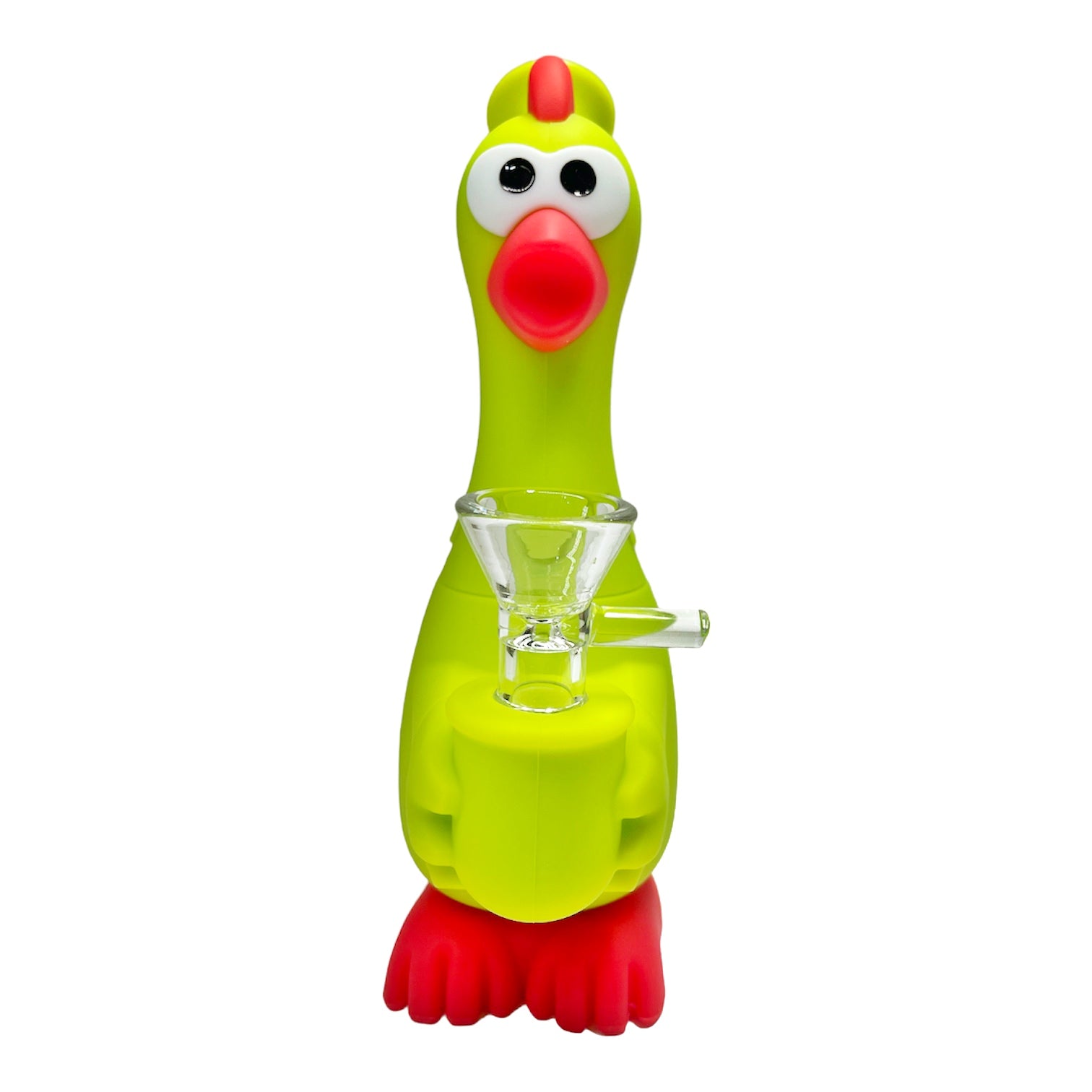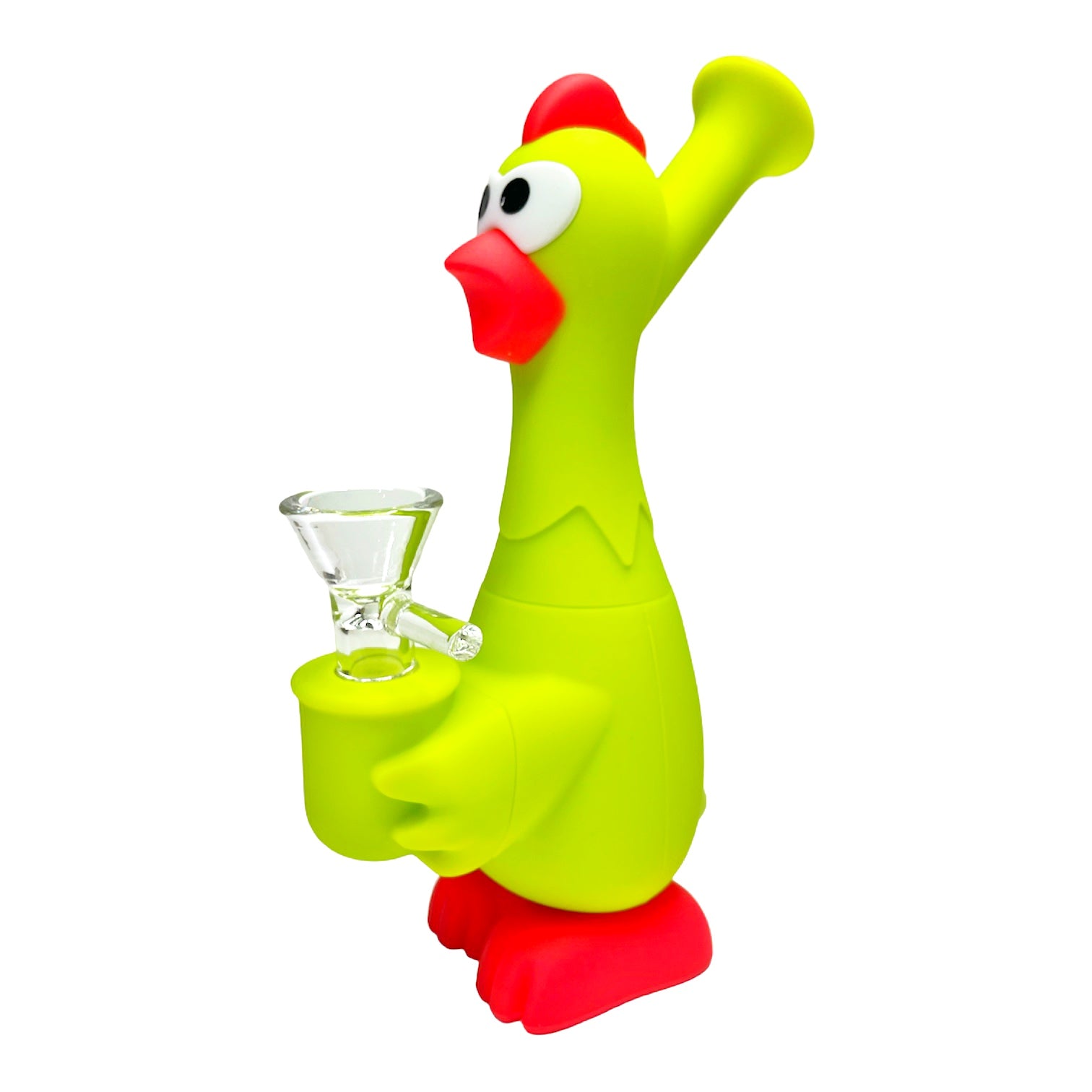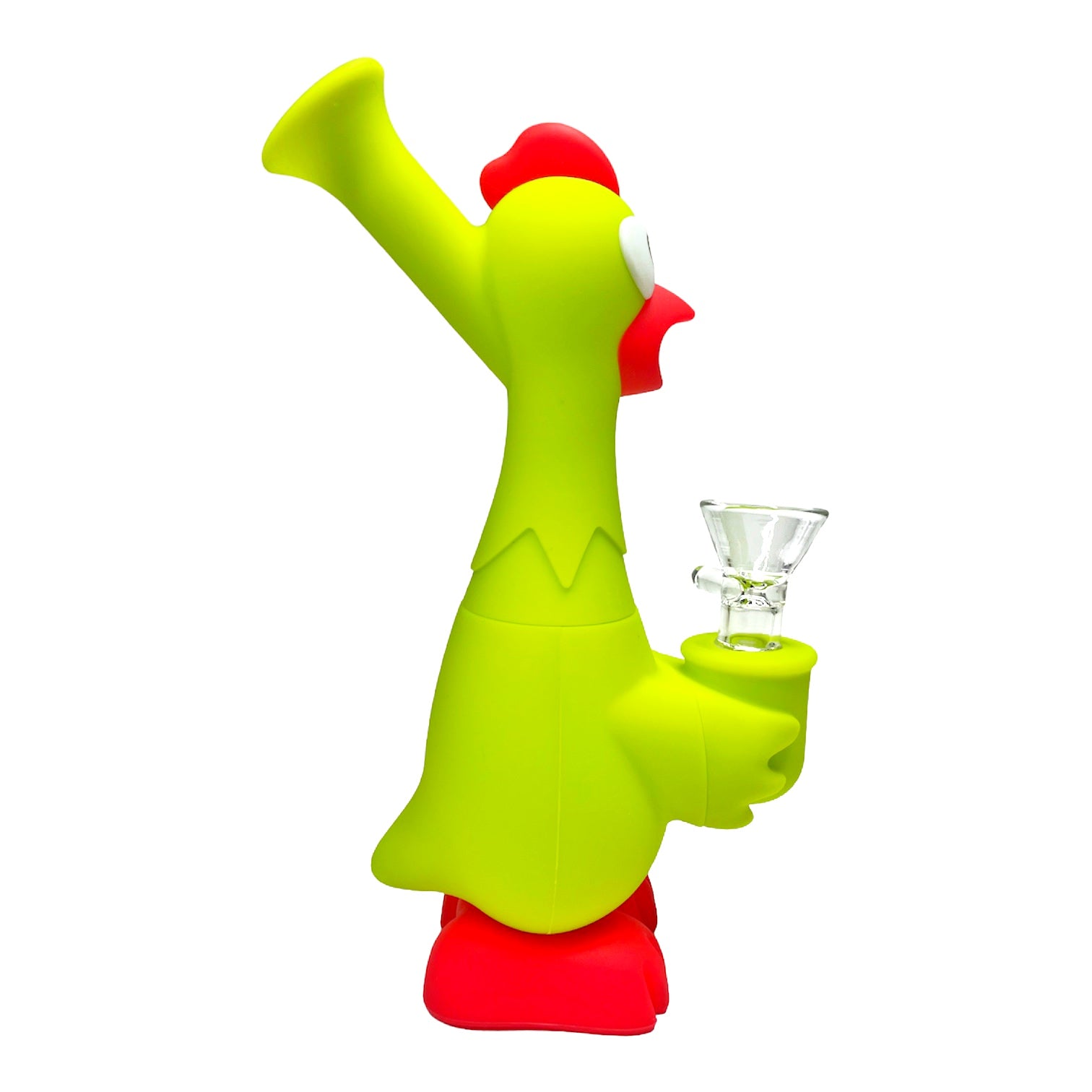 Let's talk about the design of this beautiful and unique chicken bong. Surely if you clicked on this is because like us, you are mesmerized by the perfection of this unique bong. It is everything you want it to be and surely will be the only one of your friends/family to have it, unless you buy them one too (they are perfect gifts). 
This portable chicken bong is the answer to all your smoking needs. It is the perfect size to be carried in a bag and also be a highly functional bong when used. All of this while being incredibly easy to clean due to the fact that it is constructed in 3 separatable sections. 
The Chicken Bong comes equipped with a bowl so you can use it right out of the box. It has a standard sized percolator for smooth relaxing hits and it is drop resistant due to its highly durable silicone body!