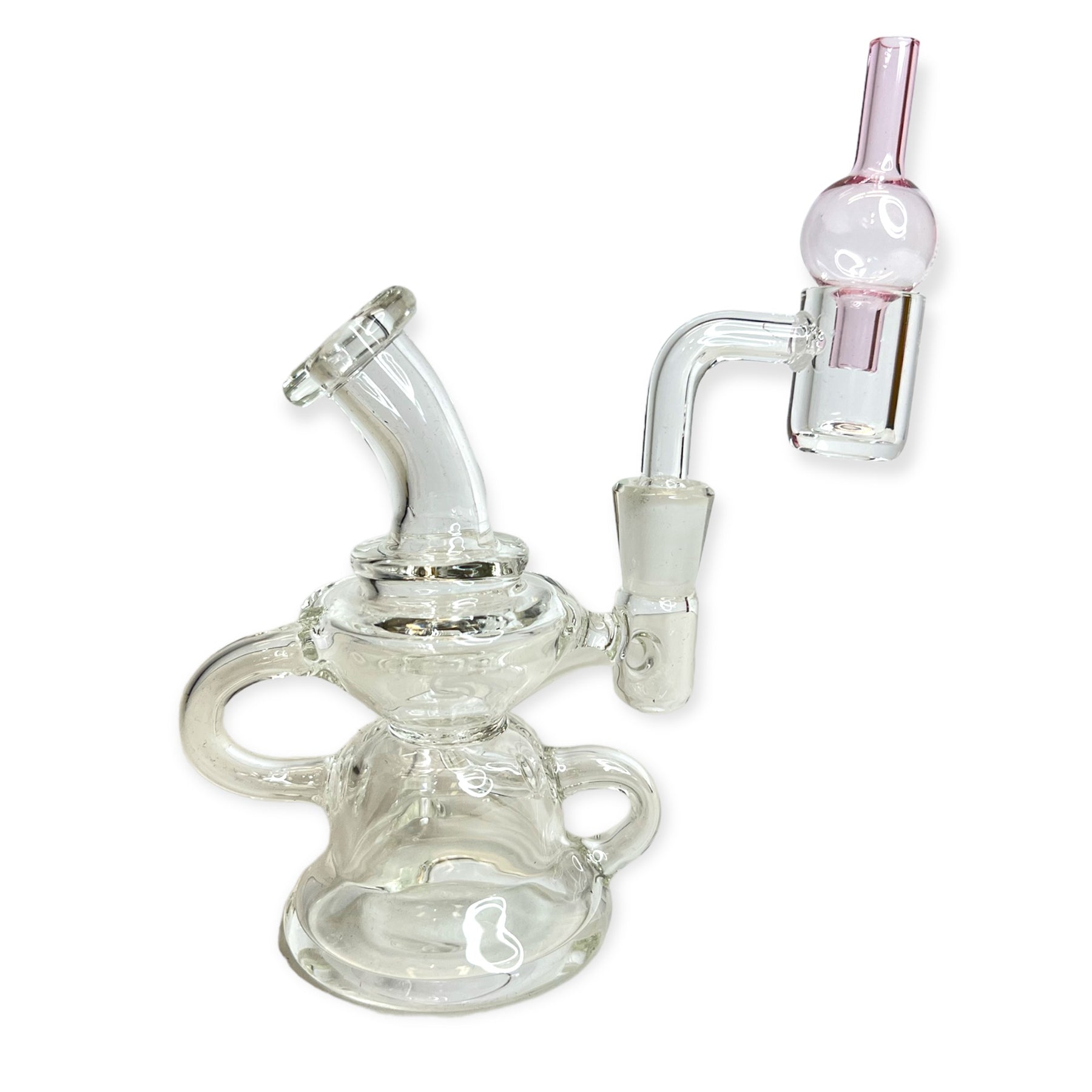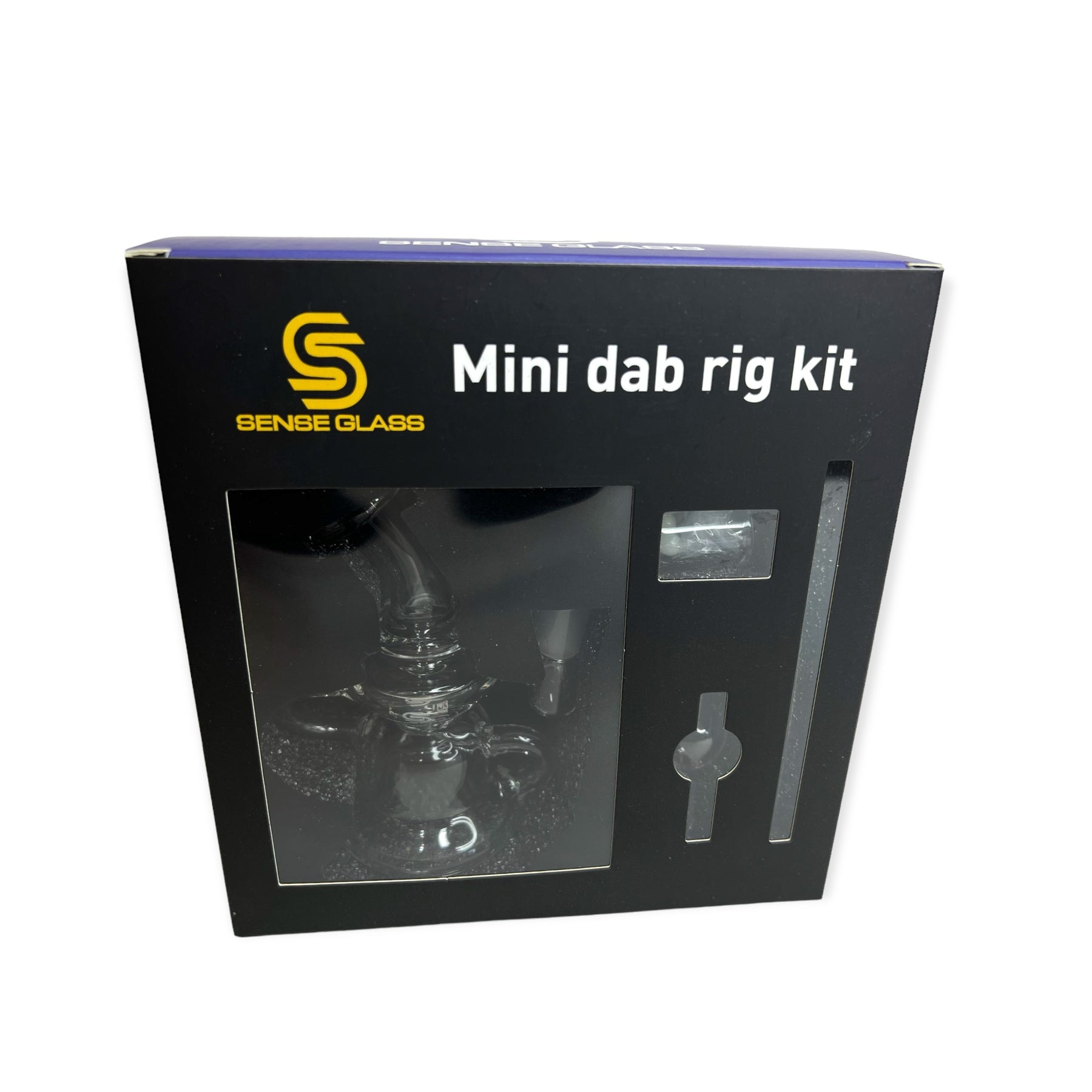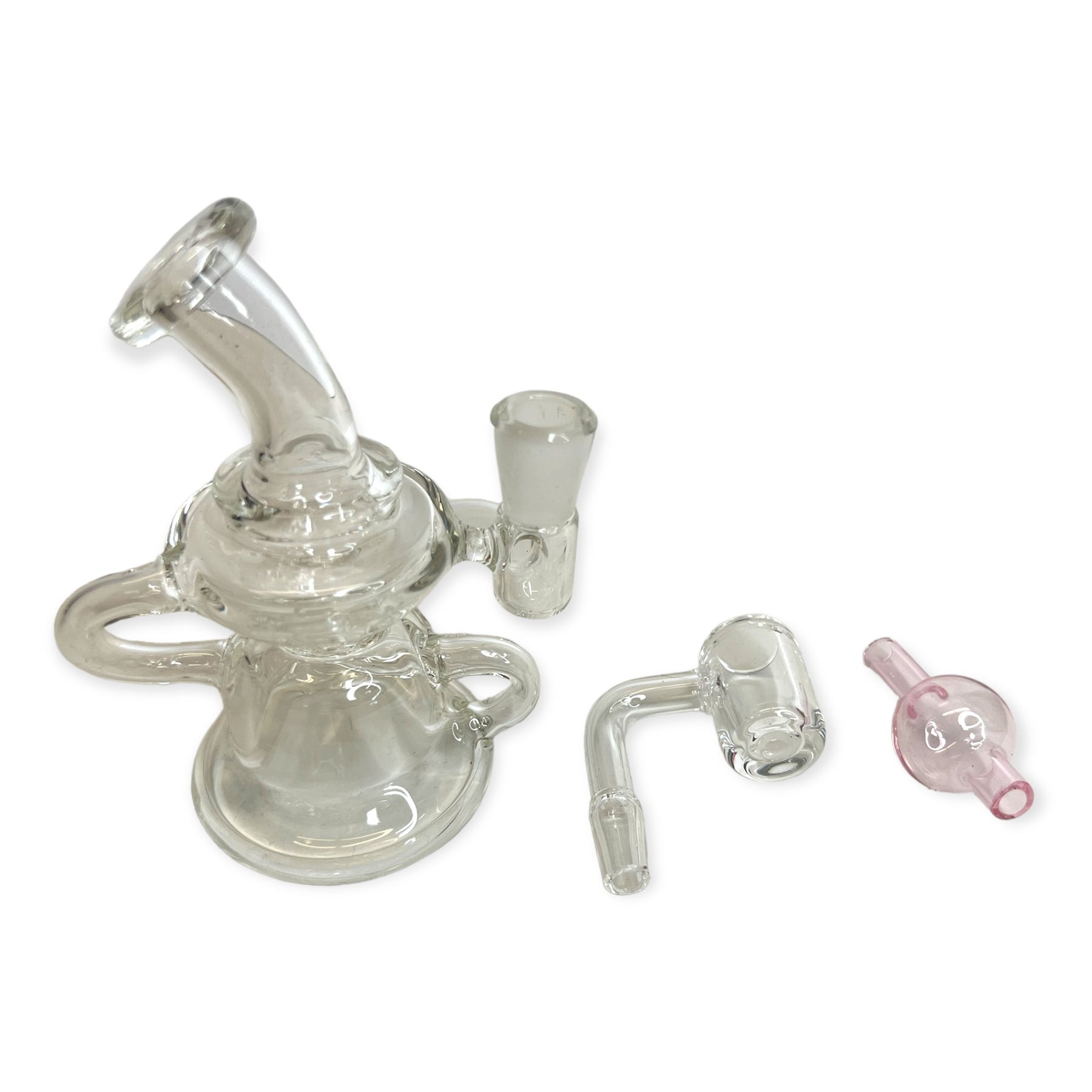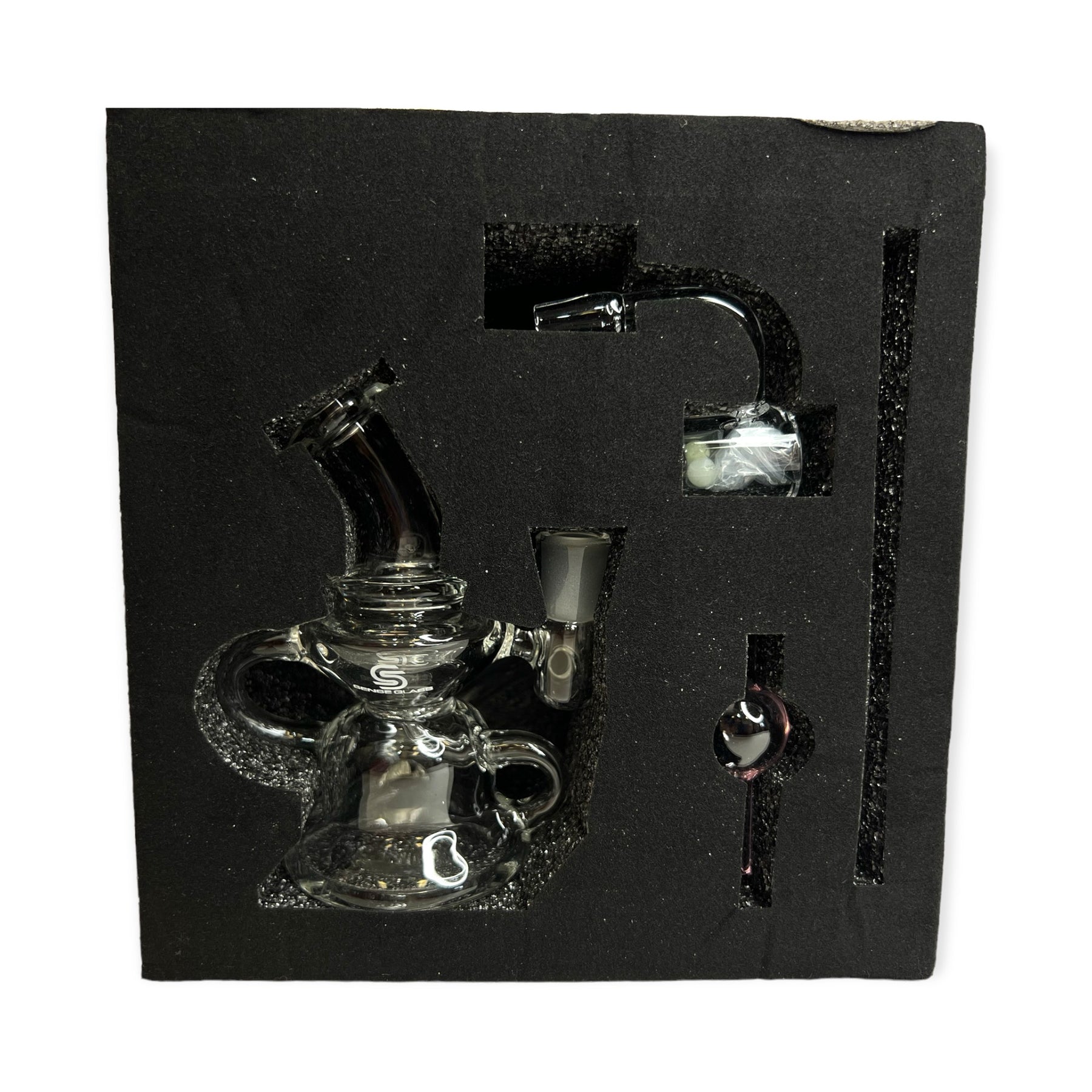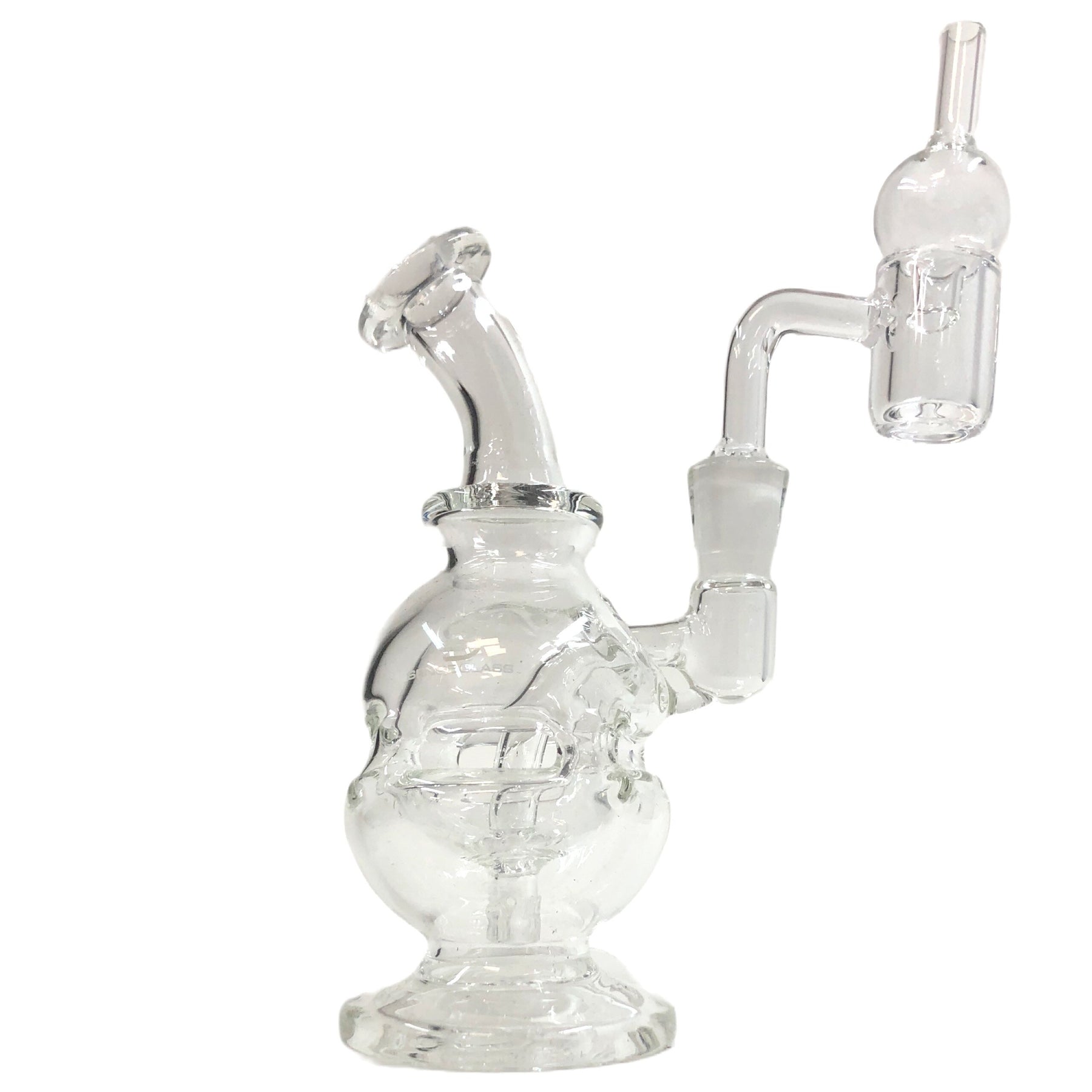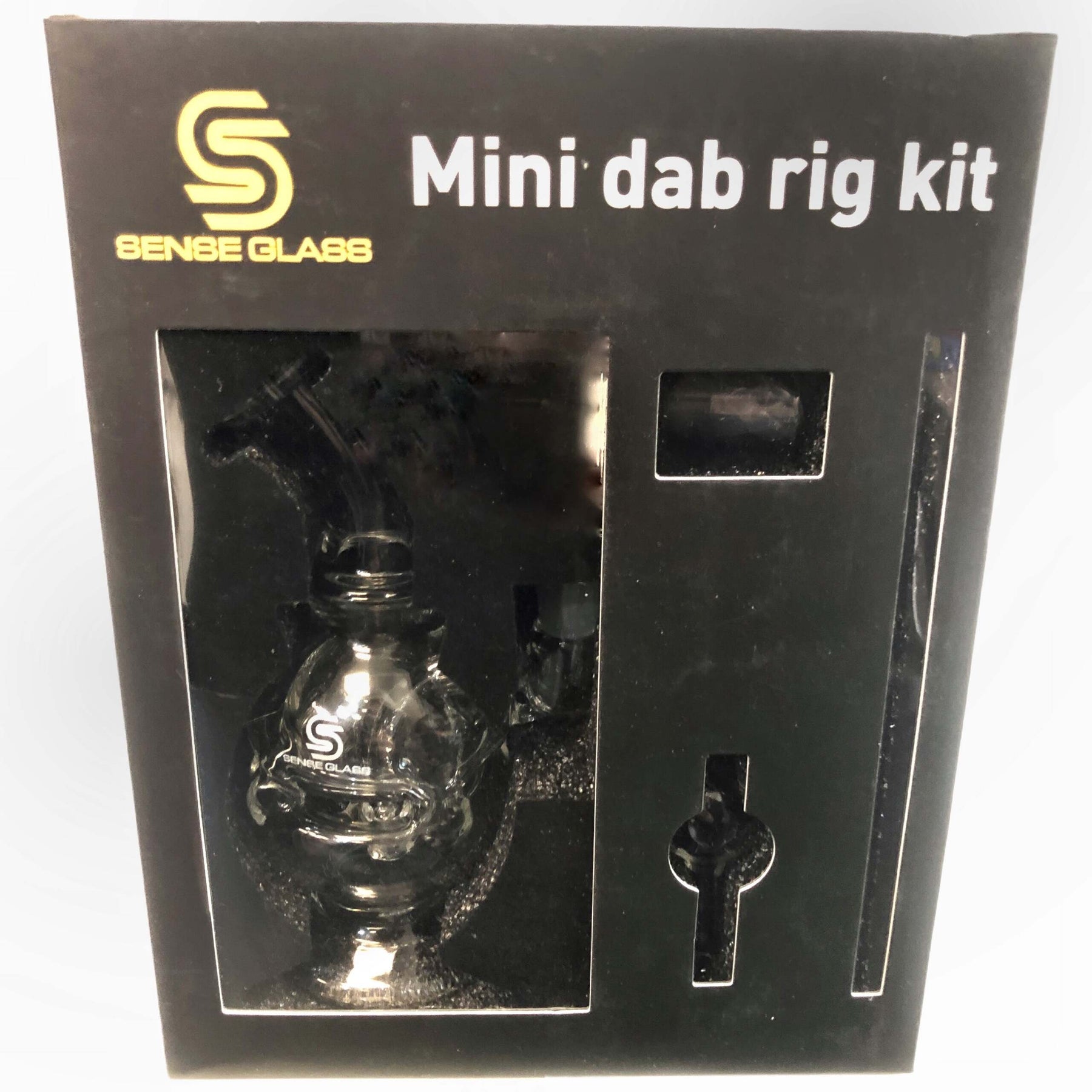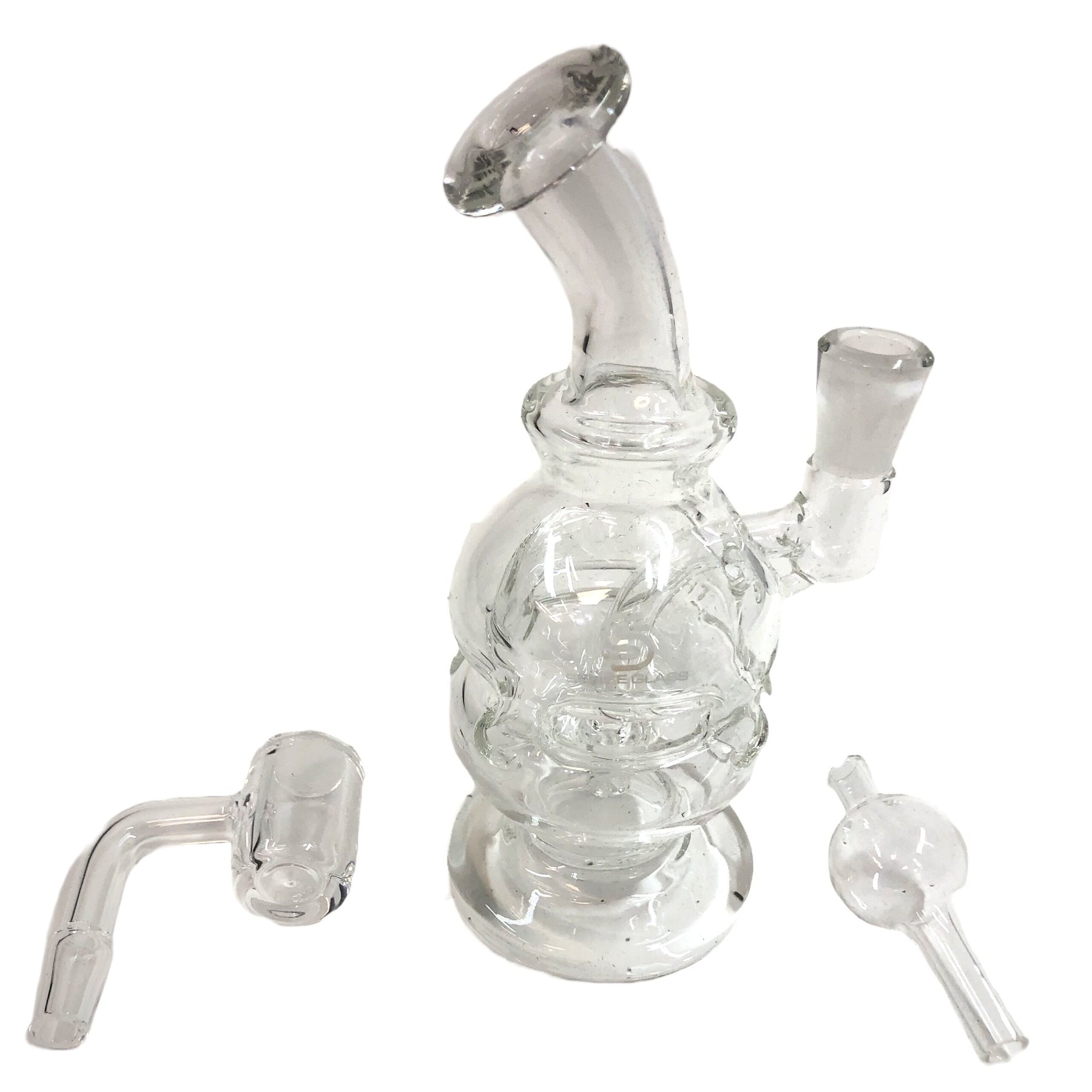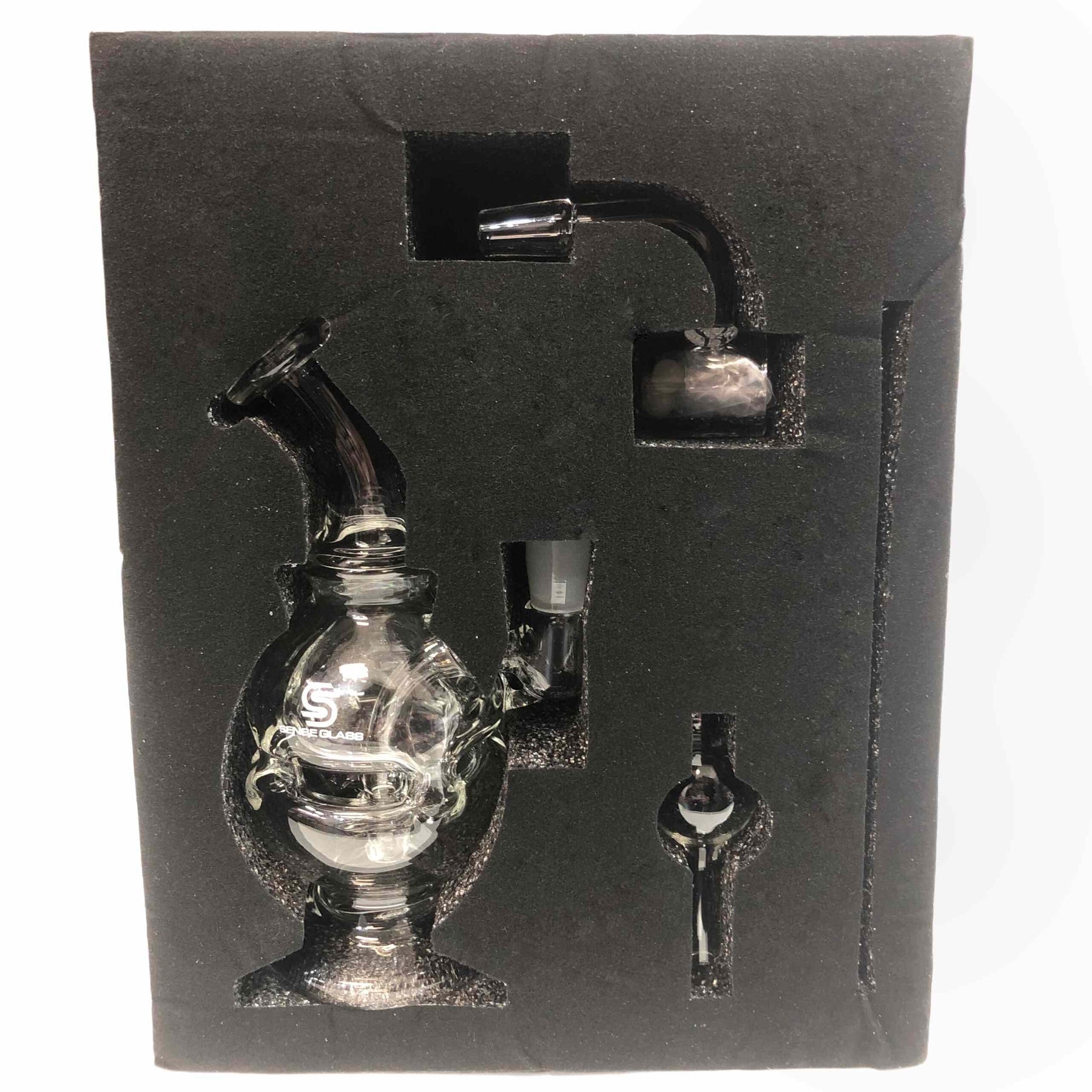 Mini Dab Rig Kit by Sense Glass
The mini dab rig kit by aLeaf has everything that you need to start dabbling up. This little kit includes an awesome mini rig, a banger, carb cap and even terp pearls. Having a compact glass dab rig makes is super convenient for the dab enthusiasts on the go. These glass dab rigs come in different designs and they are the best bang for your buck. Both of these mini dab rigs have awesome functionality due to the recycler built in to them.
Advantages Of Having A Mini Dab Rig
When it comes to dabbing, a smaller rig most of the time will be more affordable than a big rig. However, the price difference does not mean that they are inferior in quality or functionality. Less surface area only means more portability and practicality. Here at Goldenleaf, we have tested these rigs out and can tell you with confidence that they provide the ideal smoke production you are looking for.
What Is Included In the Box?
Mini dab rig

Banger for your wax/concentrate

Terp Pearls for enhanced dabbing experience

Carb Cap
For the price this is awesome
I did not expect much after paying $50 for a dab rig but this blew my expectations away. Better than some of my other rigs that are more than 3 times the price tbh. Will be ordering from you guys again soon.
Great Product
this is such a great dab rig, I really like the design.