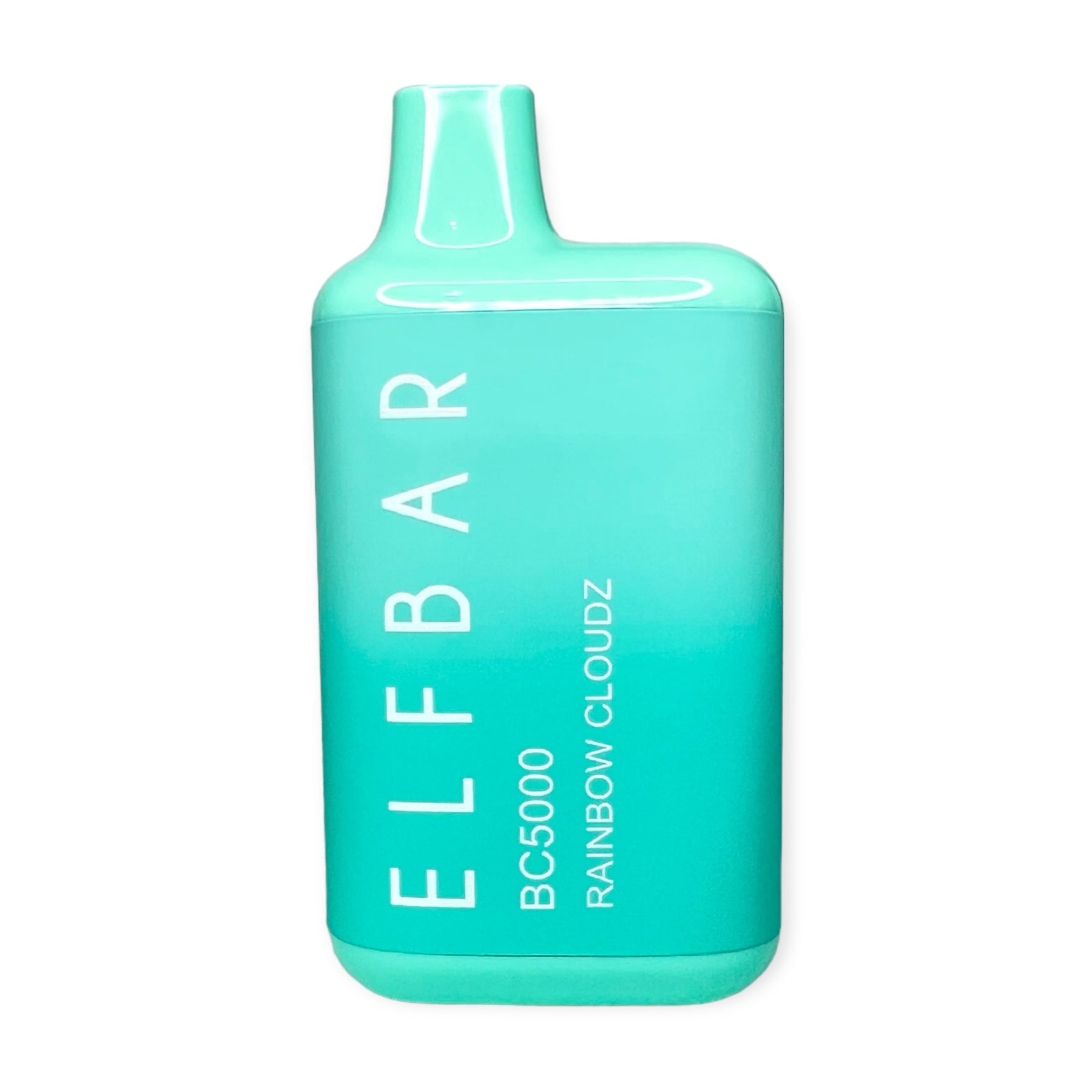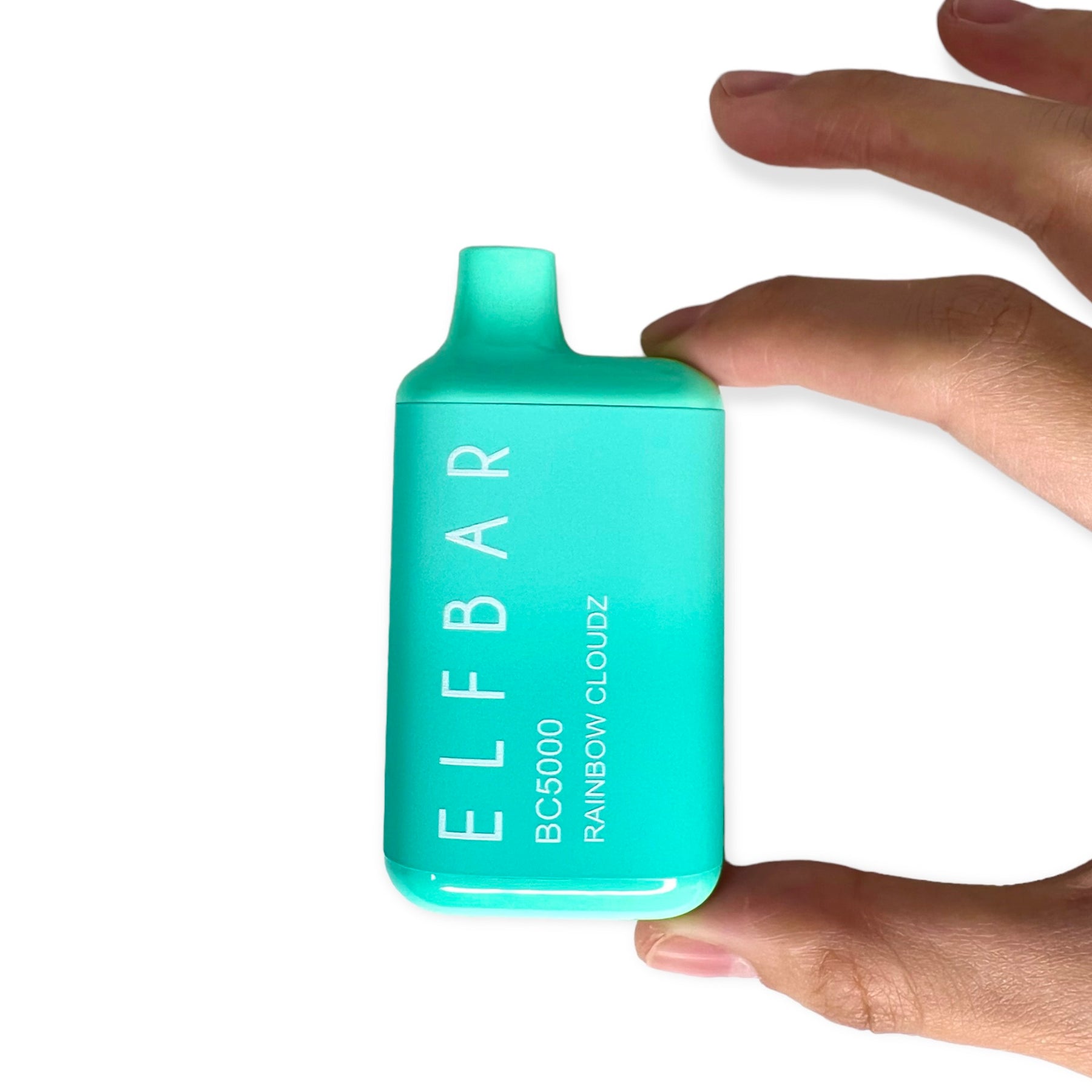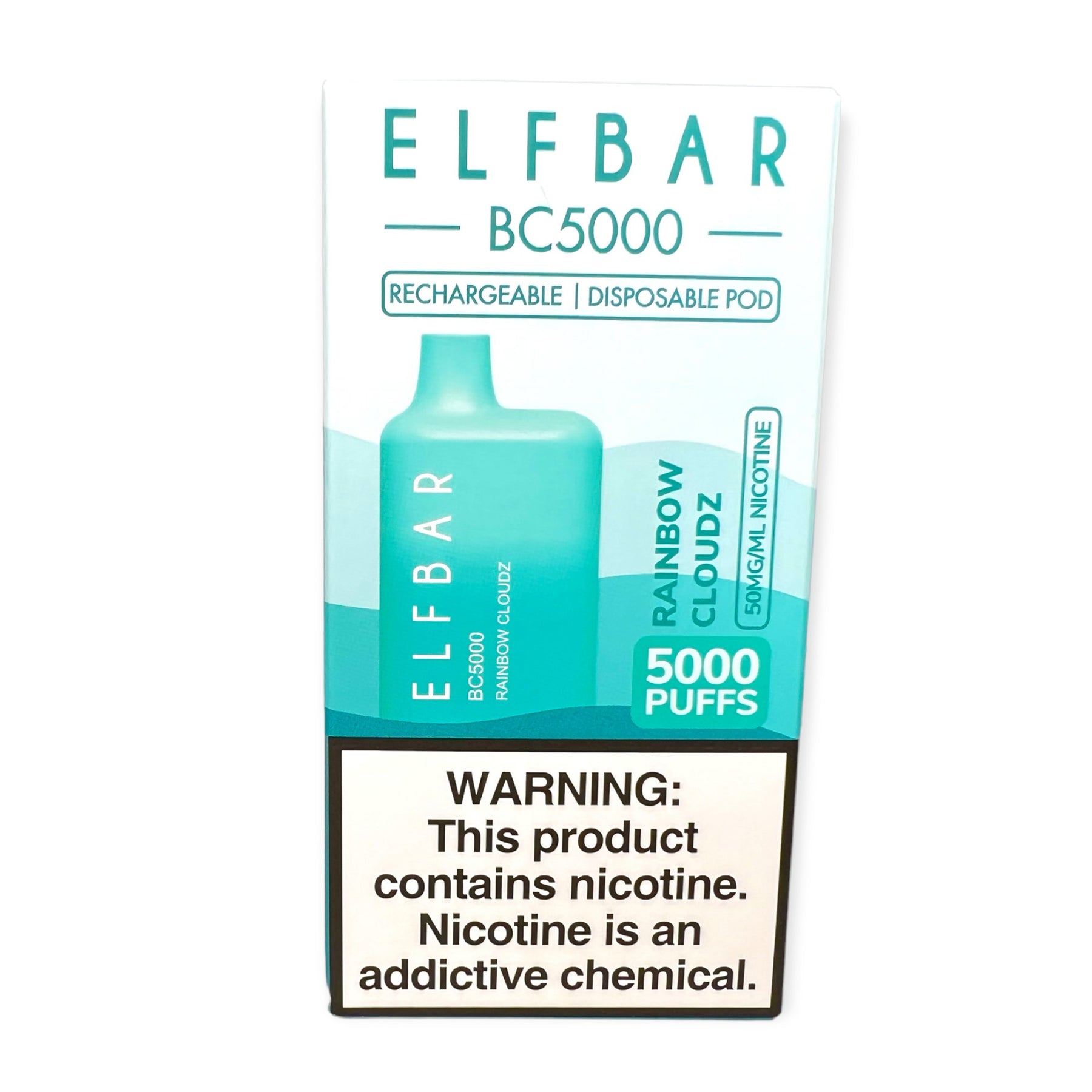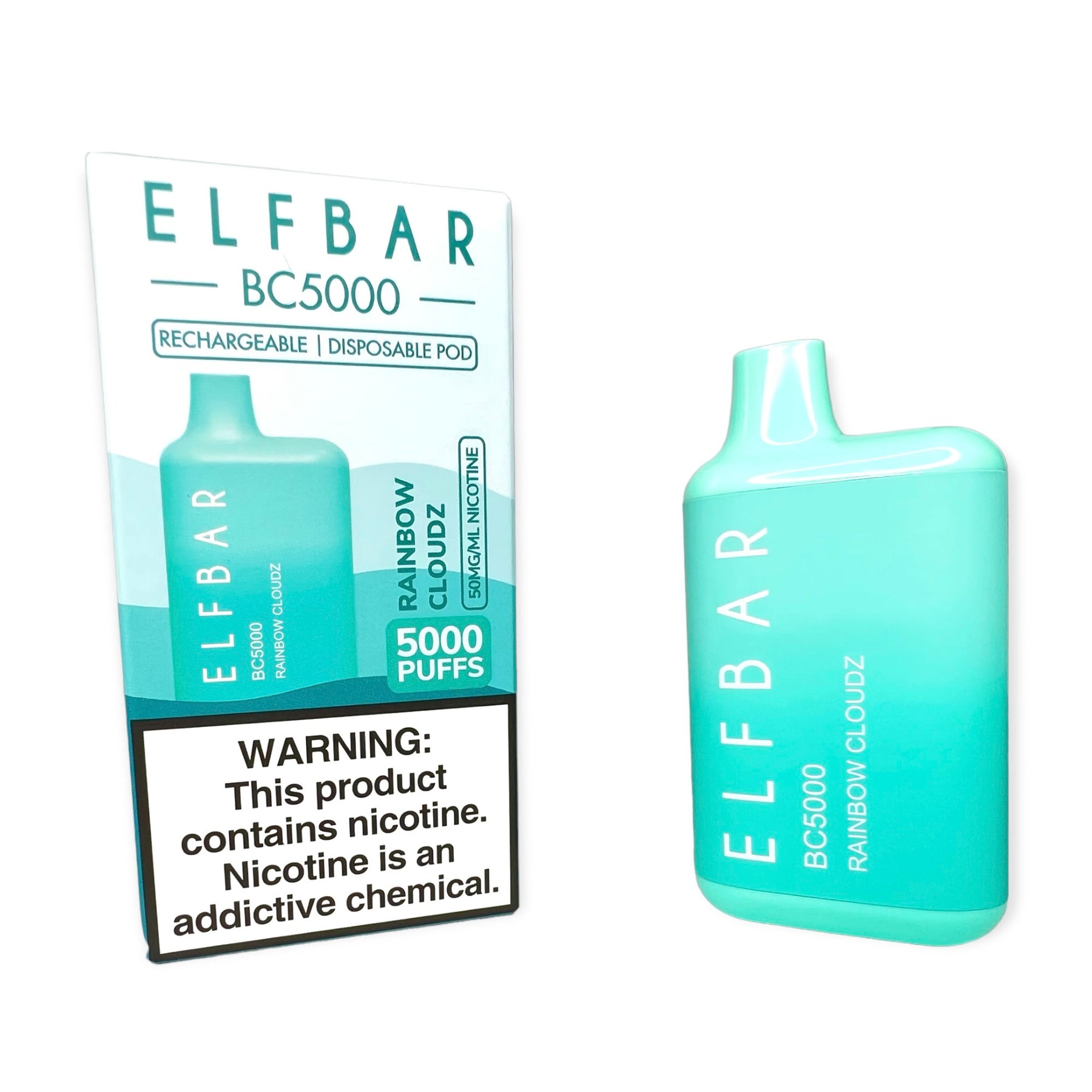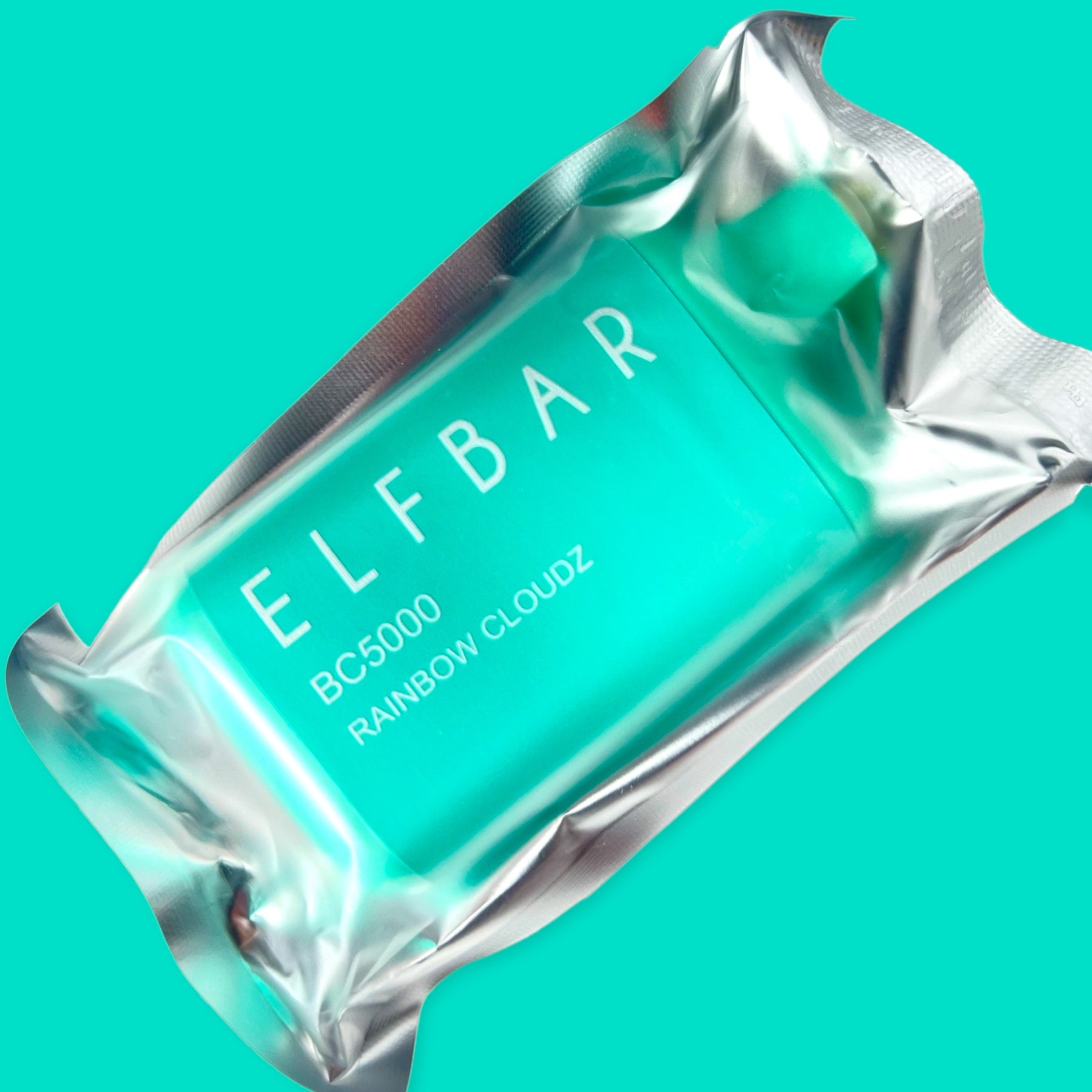 Rainbow Cloudz Elf Bar BC5000 Disposable Vape
Rainbow Cloudz Elf Bar Description:
This is a widely popular flavor due to the fact that it combines multiple popular flavors. The closest taste description we can give to someone that has never tried it is a close resemblance to the skittles candy we all love. Definitely a sweet flavor for those who enjoy their vapor sweetened. If you enjoy this flavor and would like to check out our other Elf Bar BC5000 flavors click here!
Elf Bar Rainbow Cloudz BC5000 Features:
- 5,000 puff capacity
- Rechargeable with USB C charger
- Sleek Box Build
- 13ml pre filled e liquid
- 5% nicotine content
- Flavor: Rainbow Cloudz
Elfbar Rainbow Cloudz
I had stopped vaping and went back to cigarettes when they discontinued my favorite flavor. A friend told me about the elfbar and I haven't had a cigarette since I tried the rainbow cloudz, it's an amazing flavor and I absolutely LOVE it!! Hopefully they stay around for a while, but I've been stocking up just in case!! Only thing is you don't want to charge them too long, 10-15 minutes does just fine without heating up the coils and making the flavor taste burnt, but it's by far my favorite and i highly recommend!!!
Best flavor ever. Taste like blue cotton candy, and the flavor lasts long
Love this!
It taste like the old school Scooby-Doo gummy snacks. The solid light blue gummy that EVERYONE loved ---- thats what it tastes like. Absolutely amazing
I really enjoyed this flavor love the fruity taste