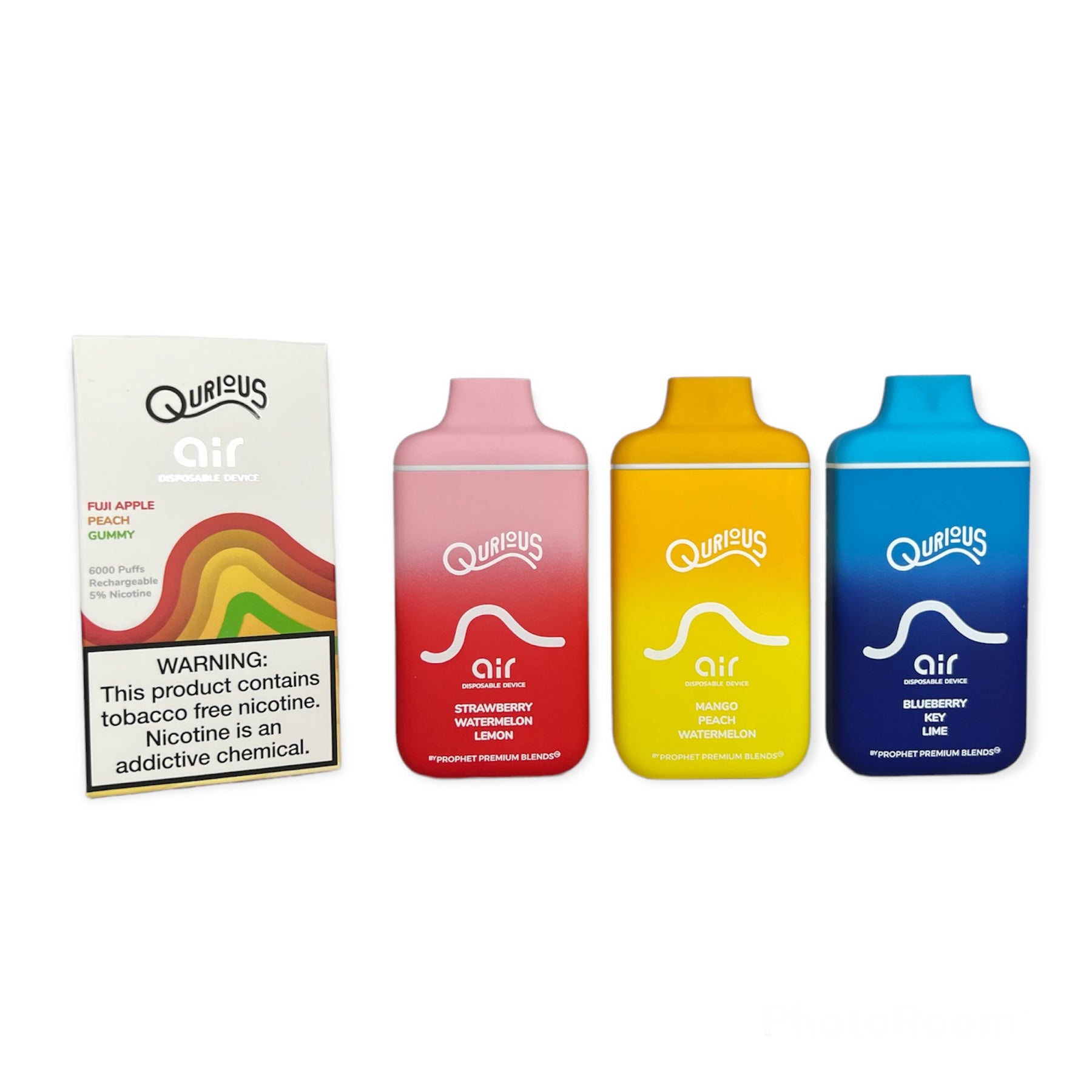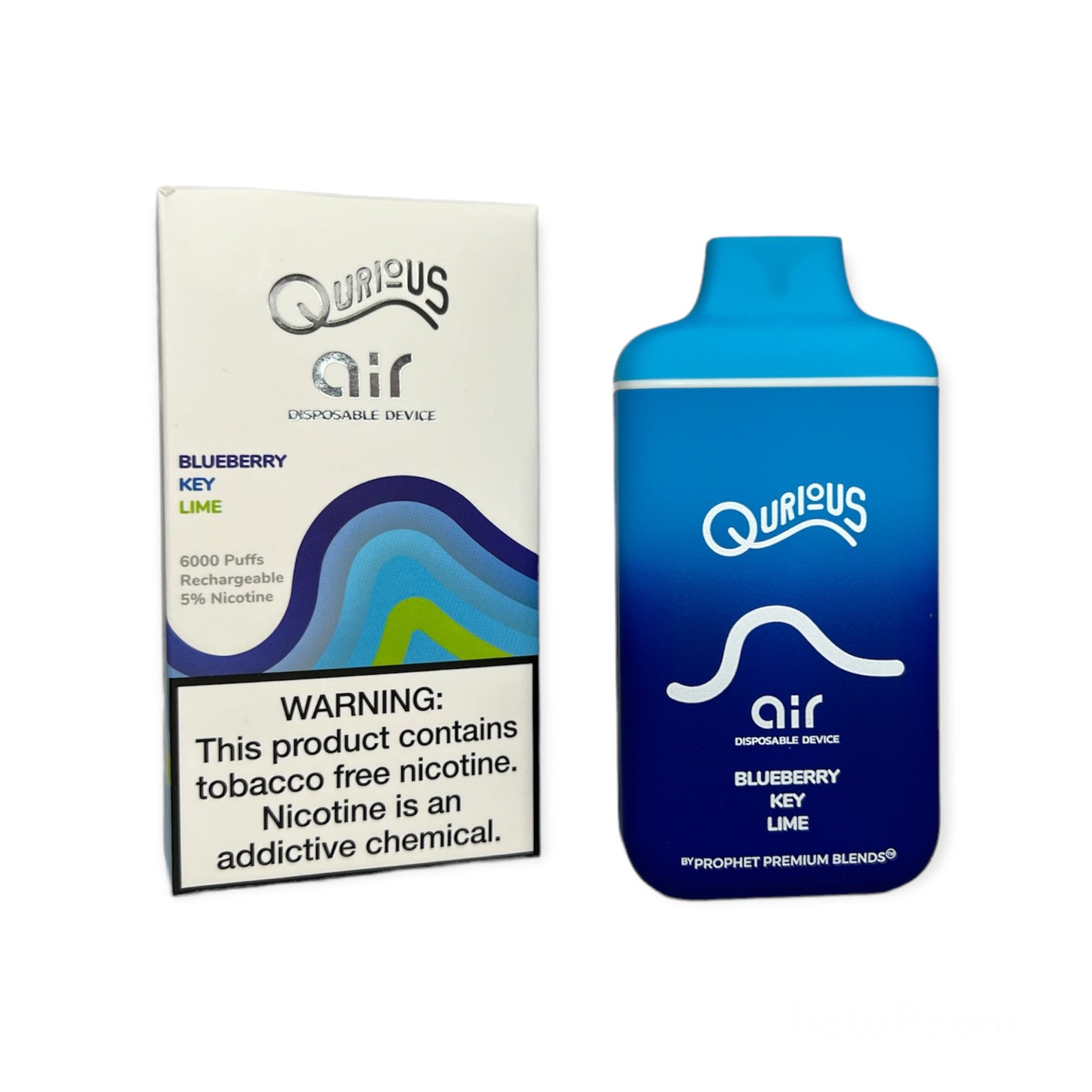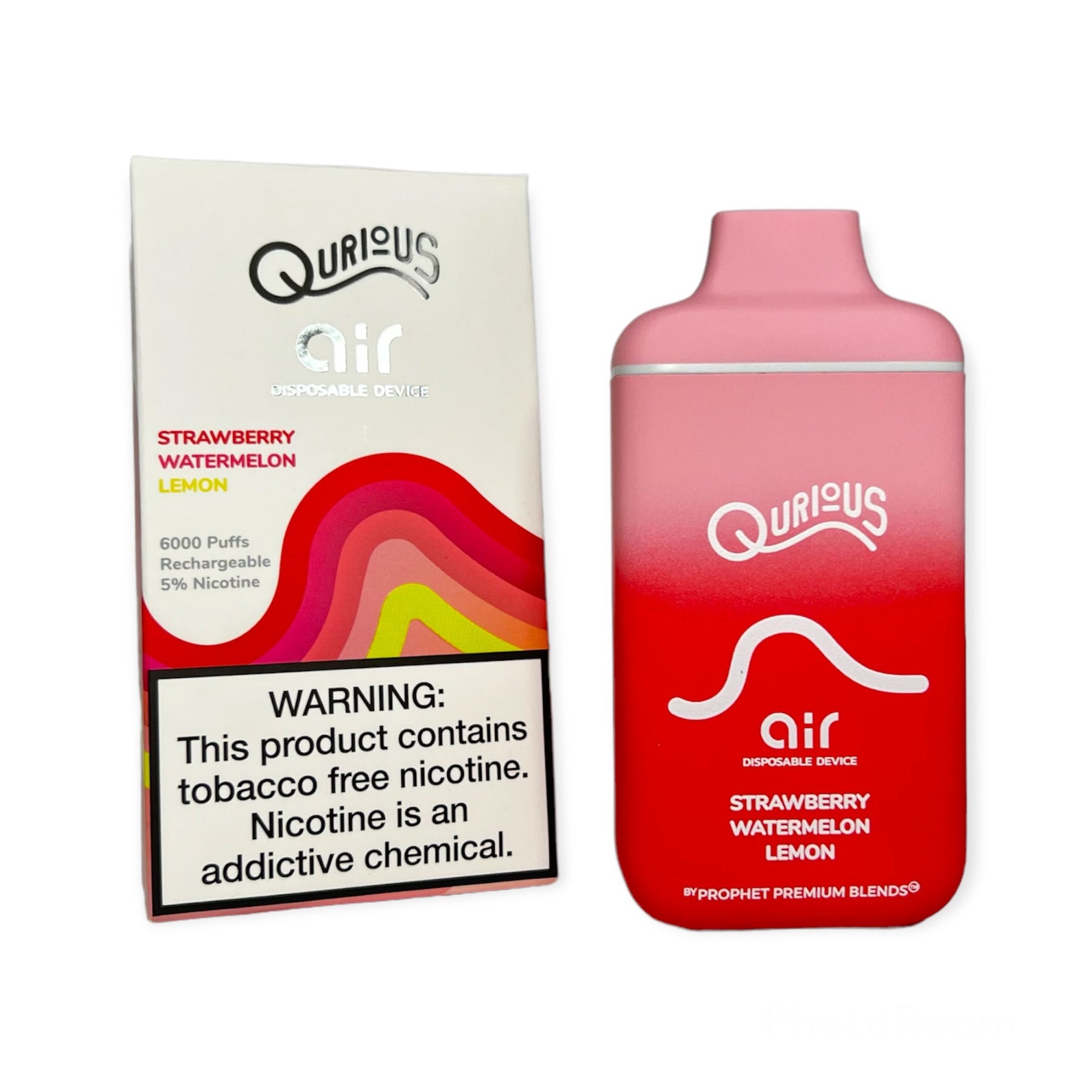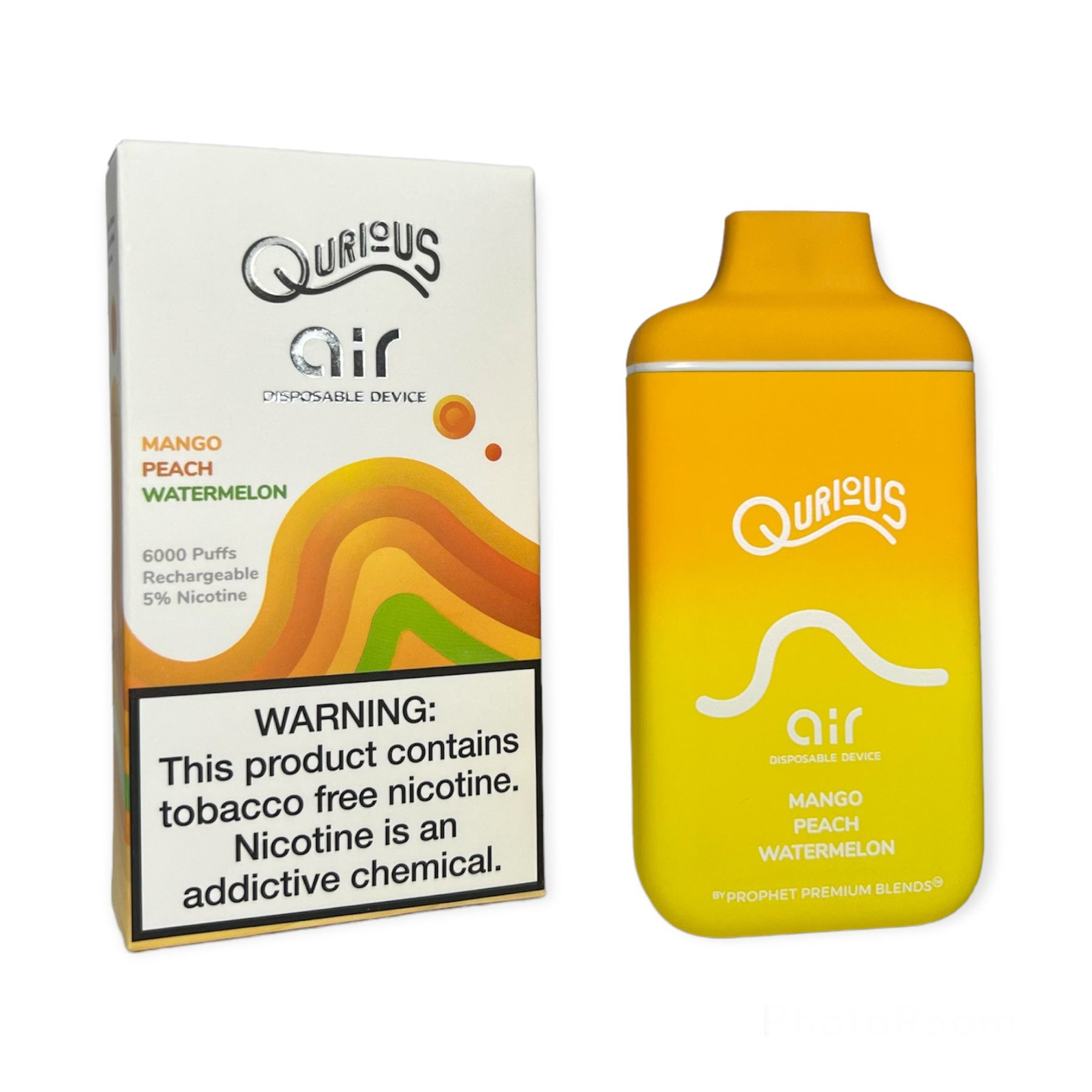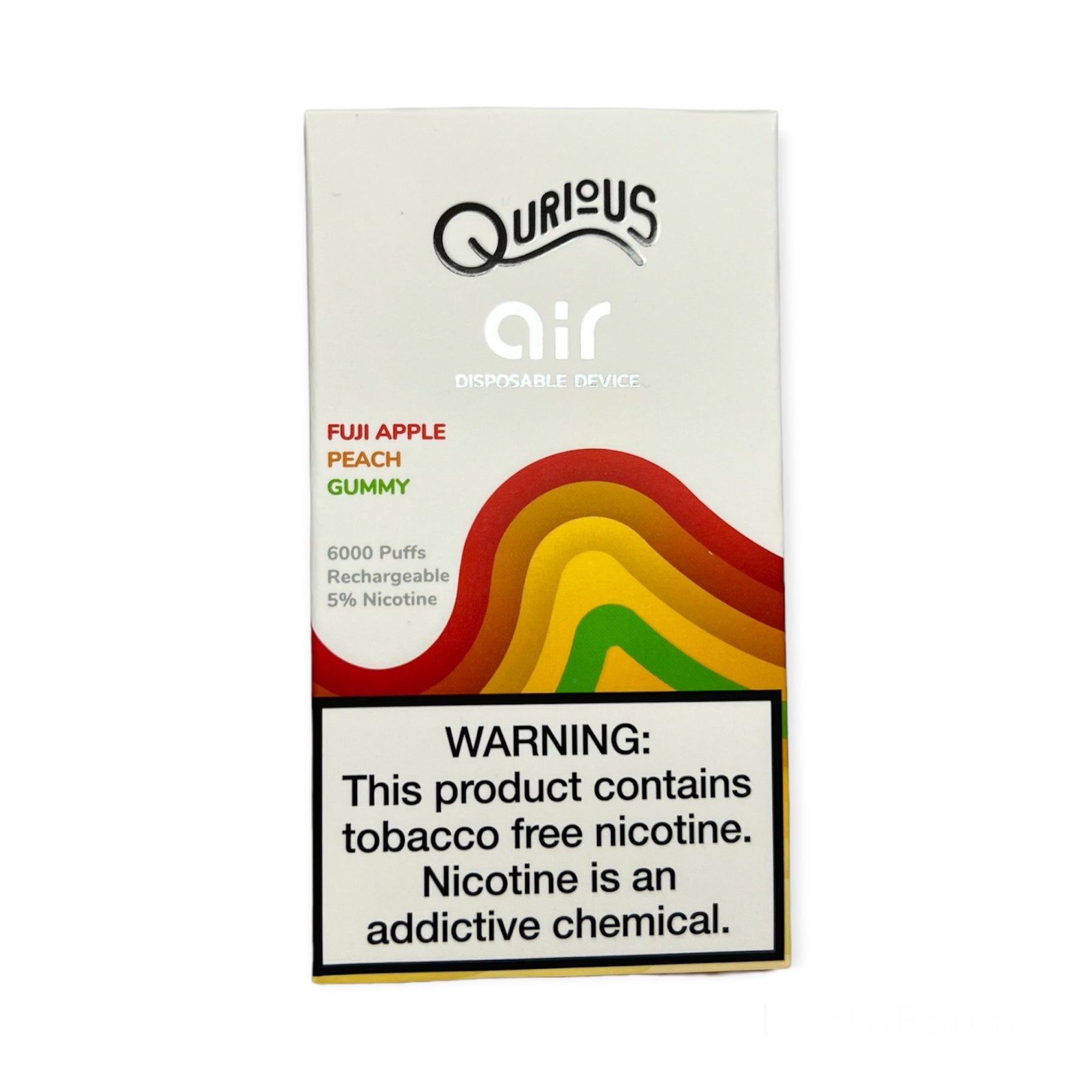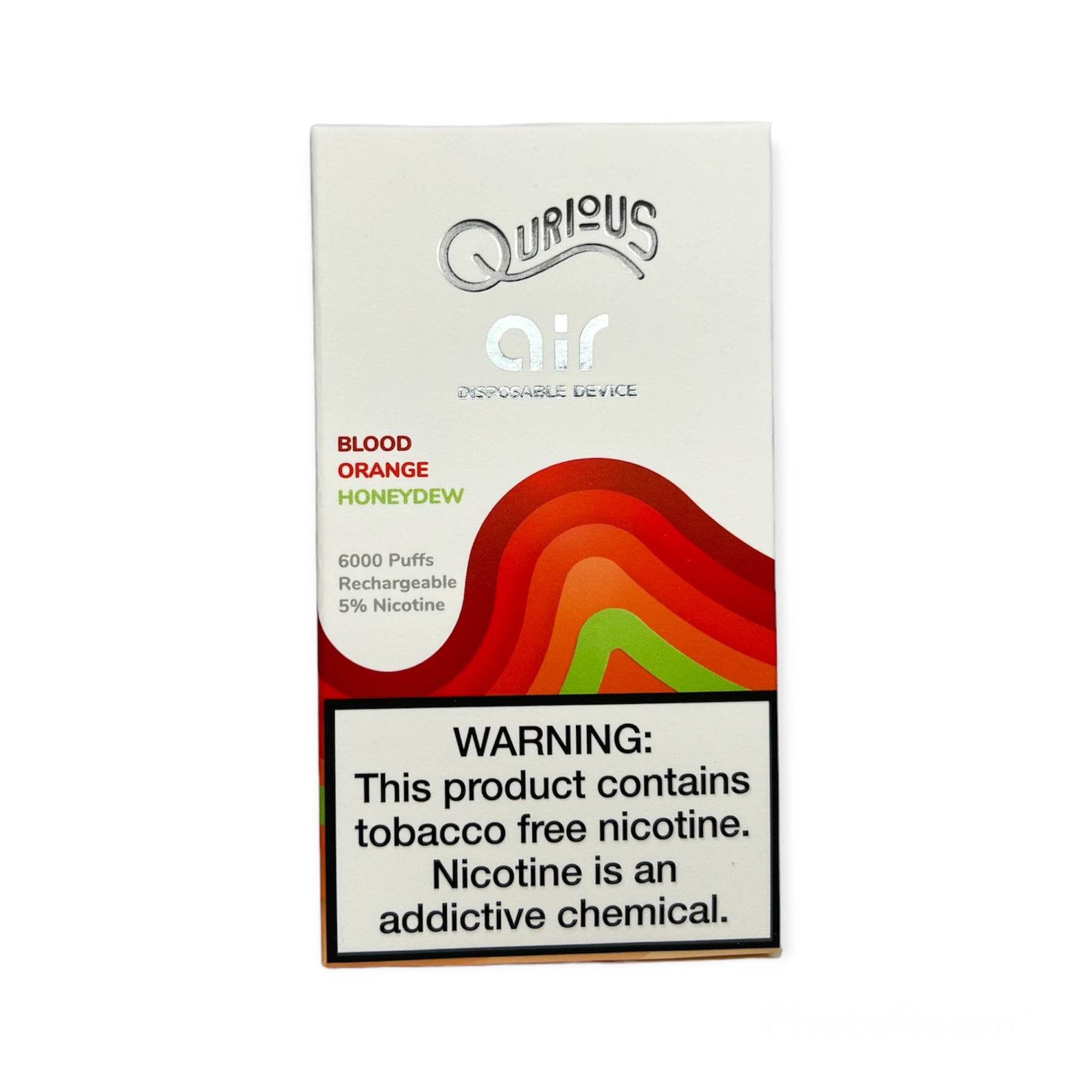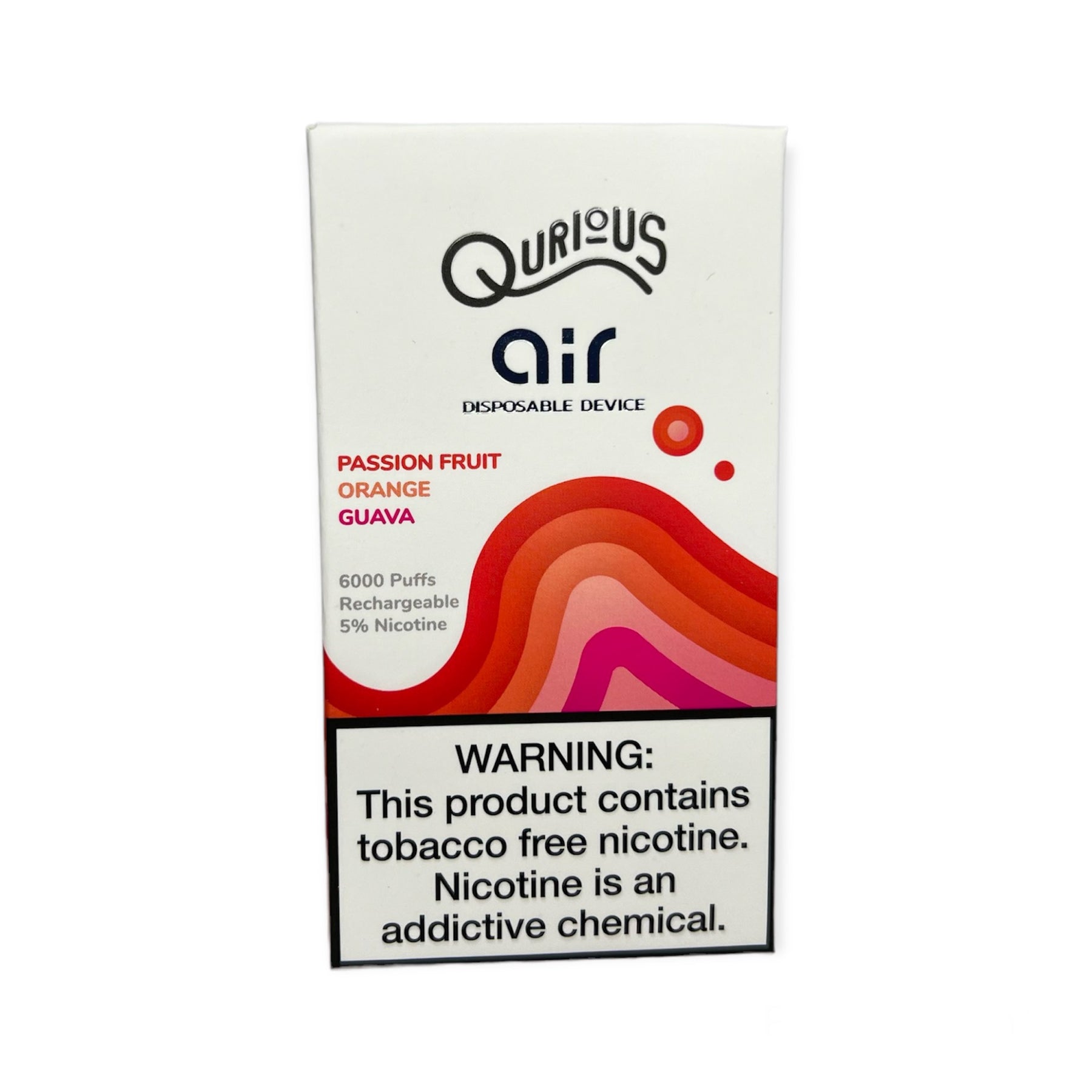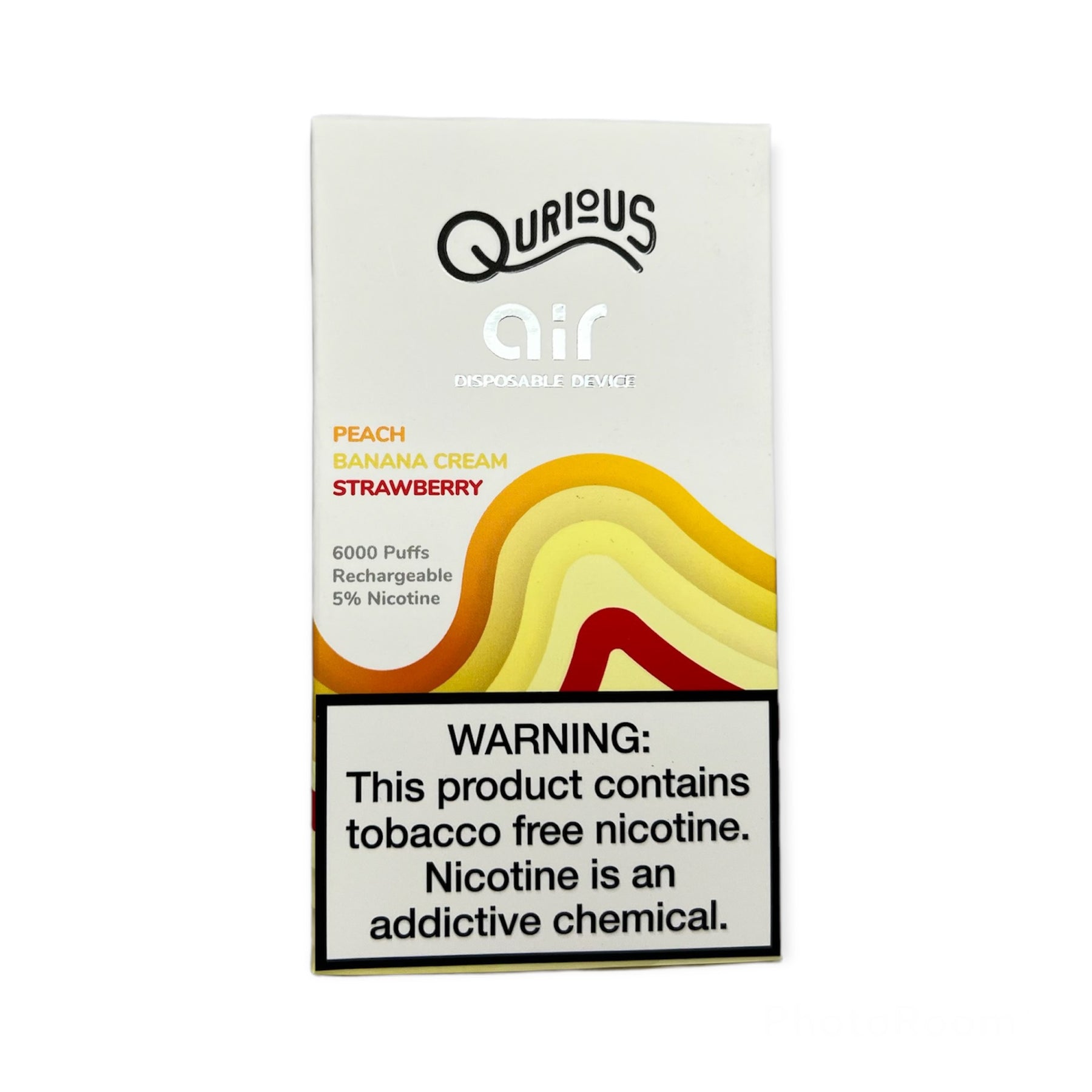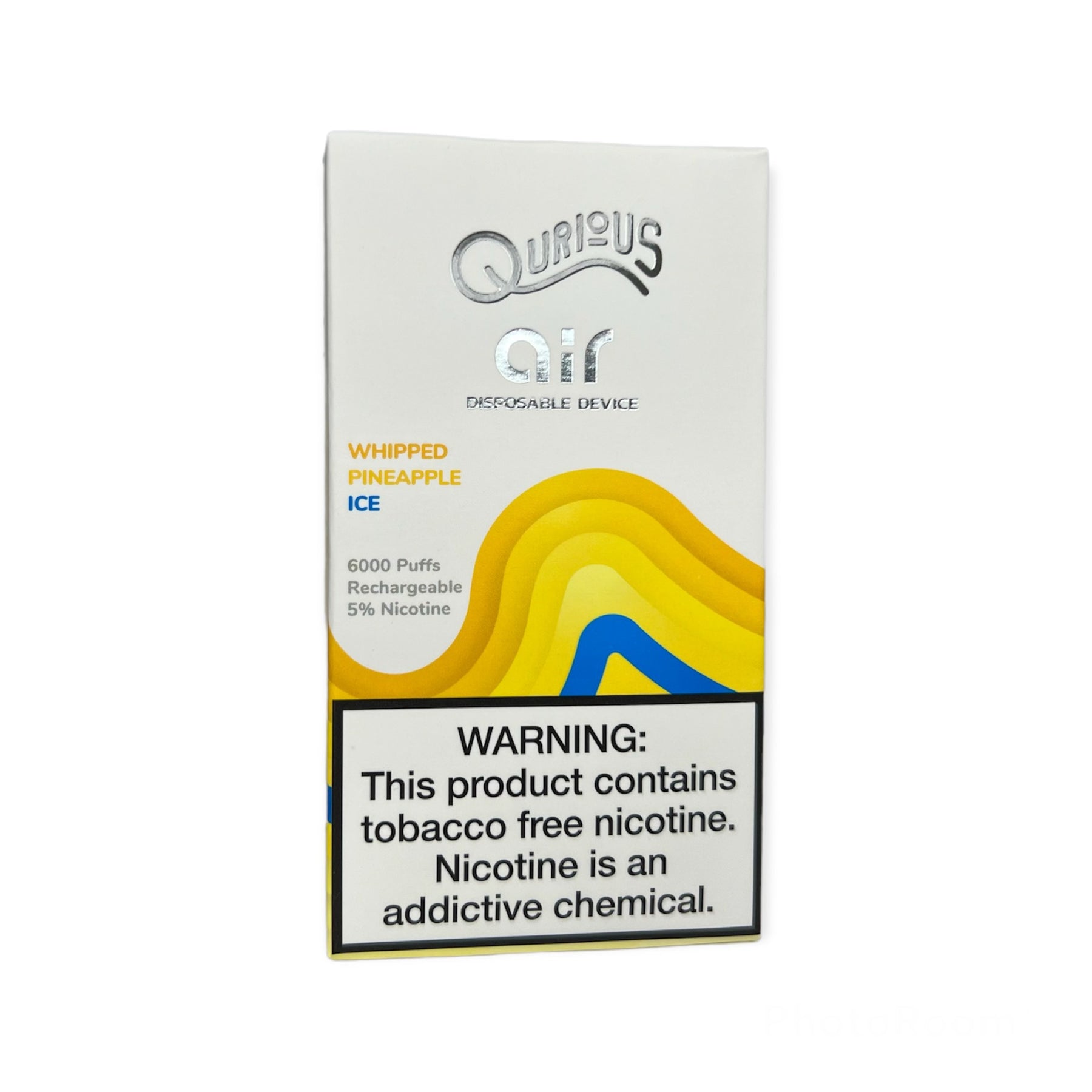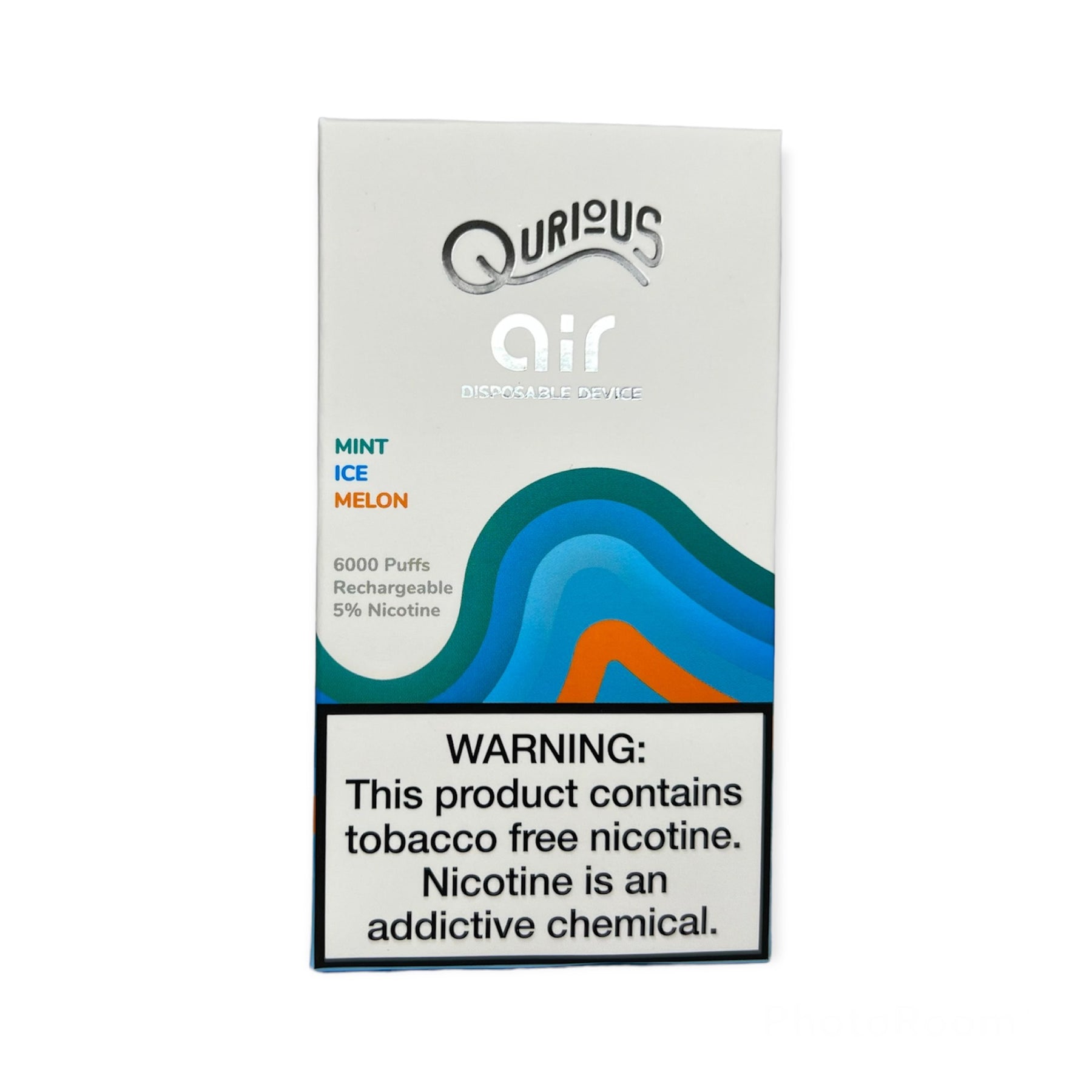 Qurious Air 6000 Puff Rechargeable Disposable Vape Device
The Qurious air vape has 6000 puffs and a variety of delicious flavors. What makes these vape disposables stand out from the rest is the superior puff capacity. Even though the Qurious air is slim and portable, it still packs an impressive amount of vapor. If you are looking for a very affordable and reliable vape, the Qurious air is the right choice for you!
Qurious Air Disposable Vape Flavors:
Fuji Apple Peach Gummy

Strawberry Watermelon Lemon

Blood Orange Honeydew

Passionfruit Orange Guava

Peach Banana Cream Strawberry

Blueberry Key Lime

Mango Peach Watermelon

Whipped Pineapple Ice

Mint Ice Melon
Great product. Fast shipping
Awesome
Blueberry Key Lime tastes great!