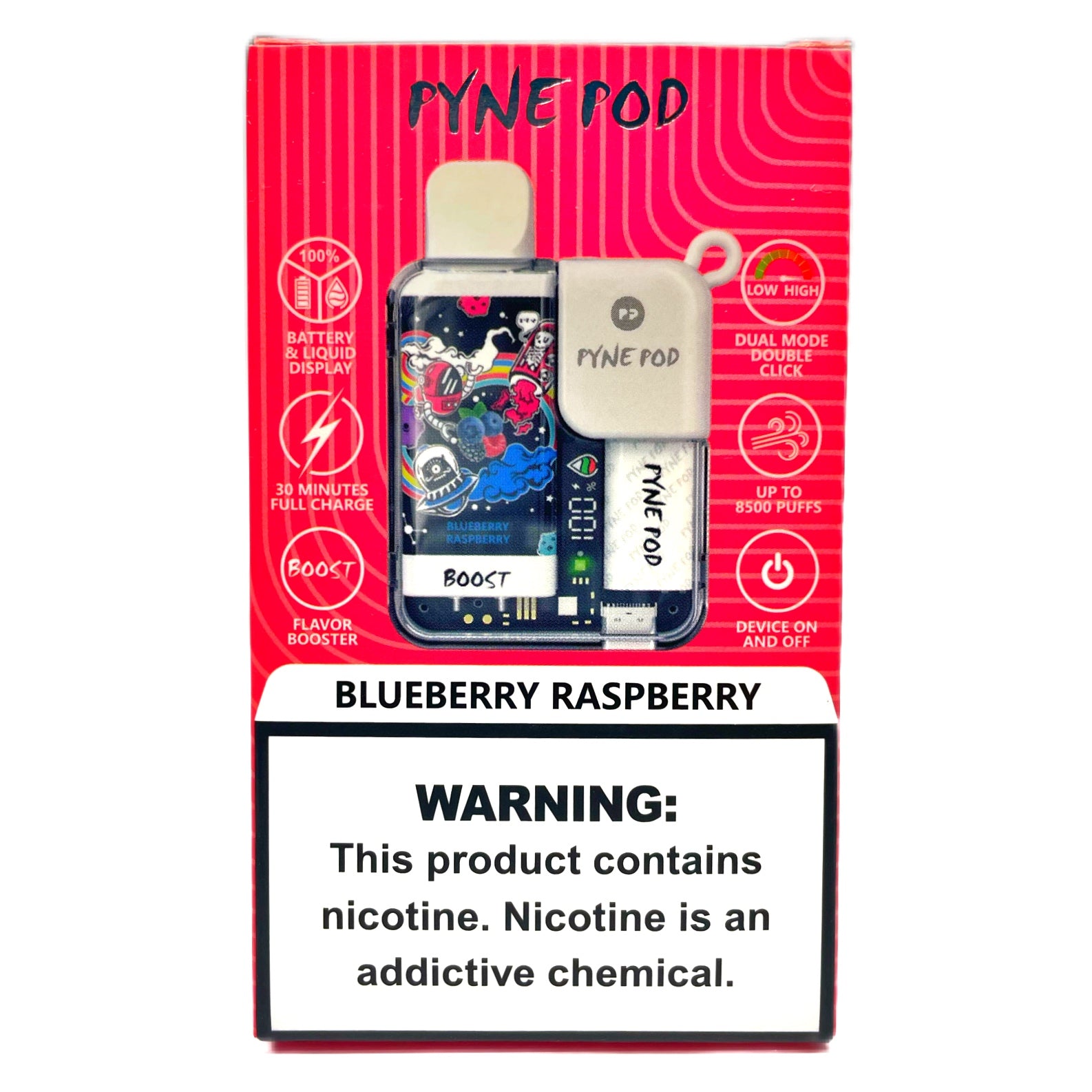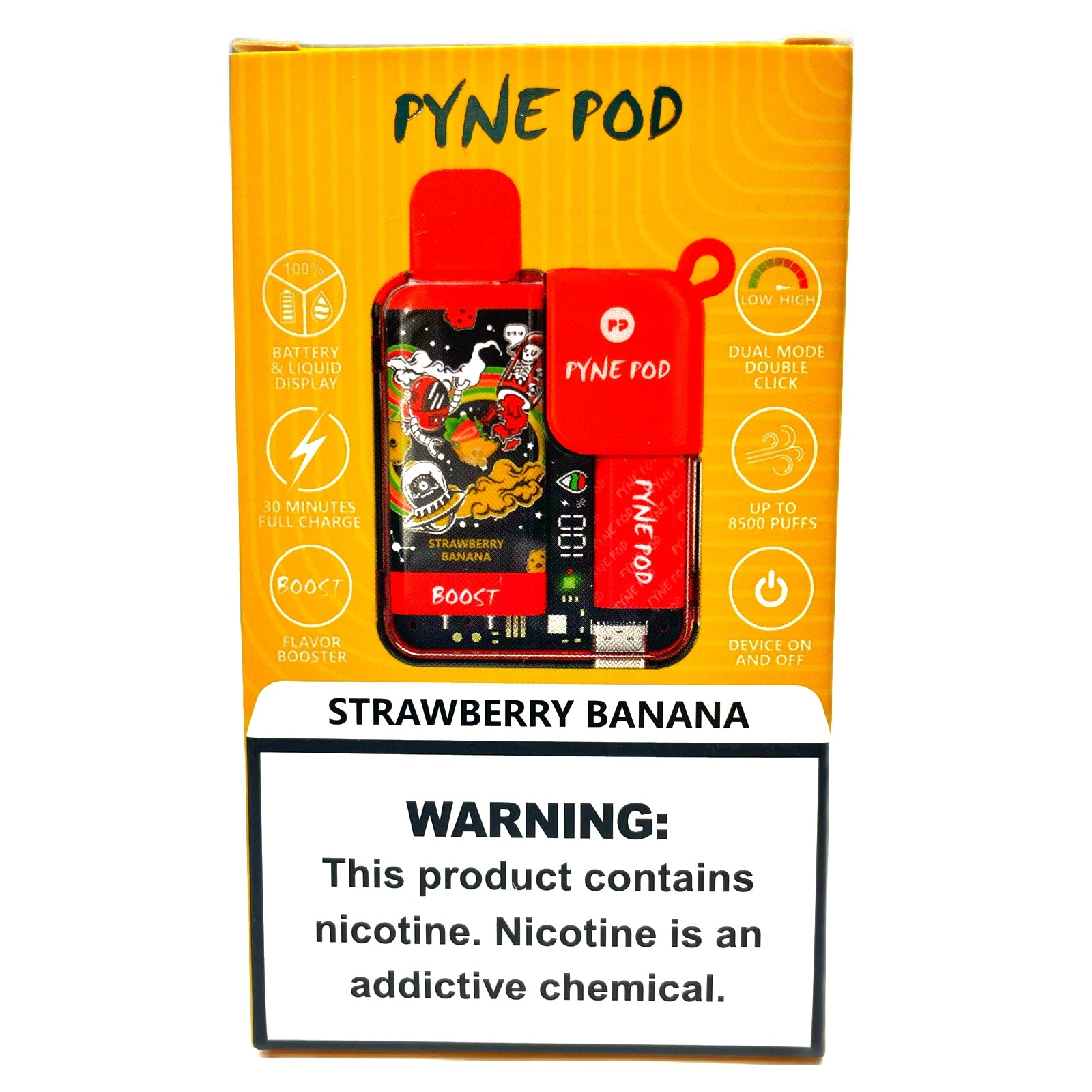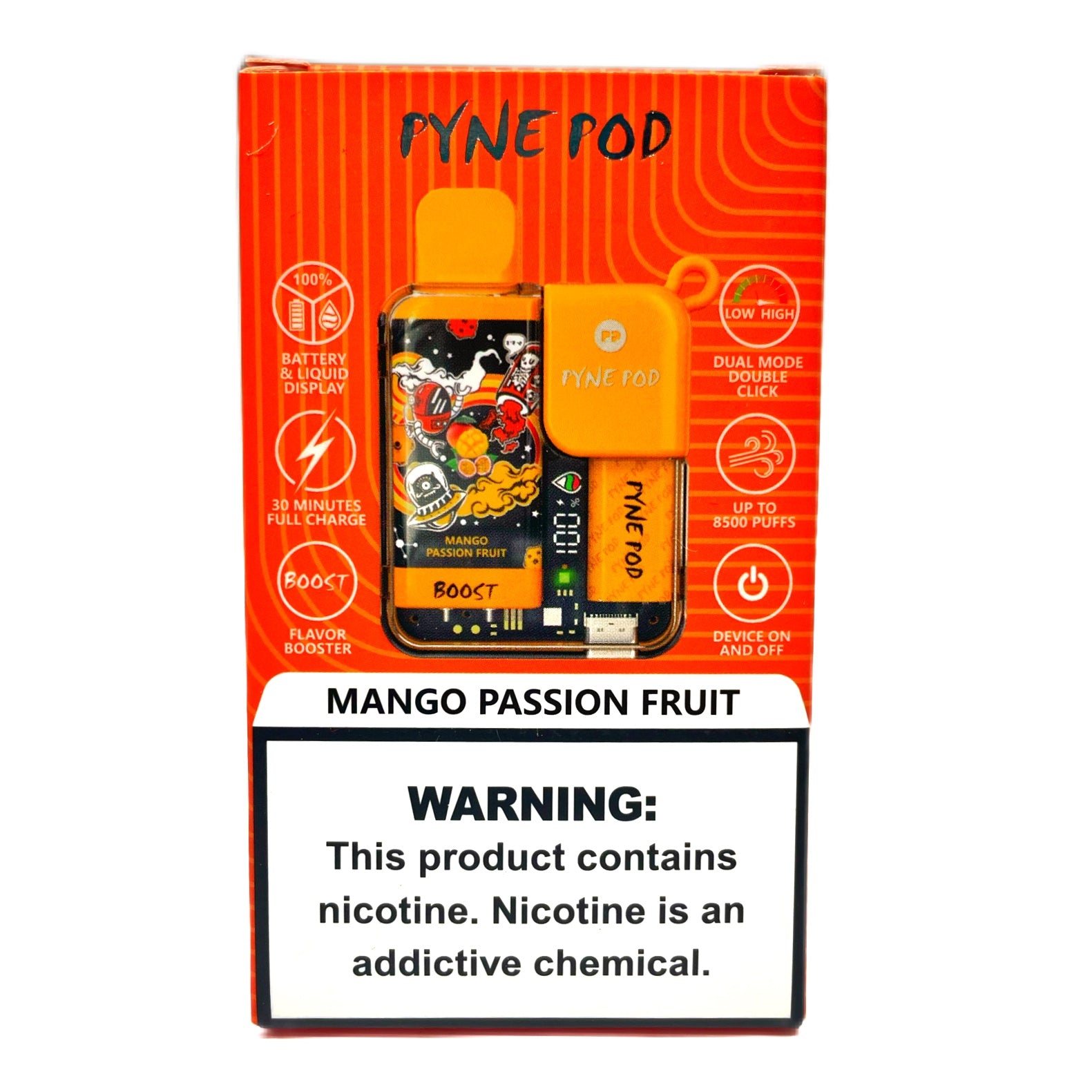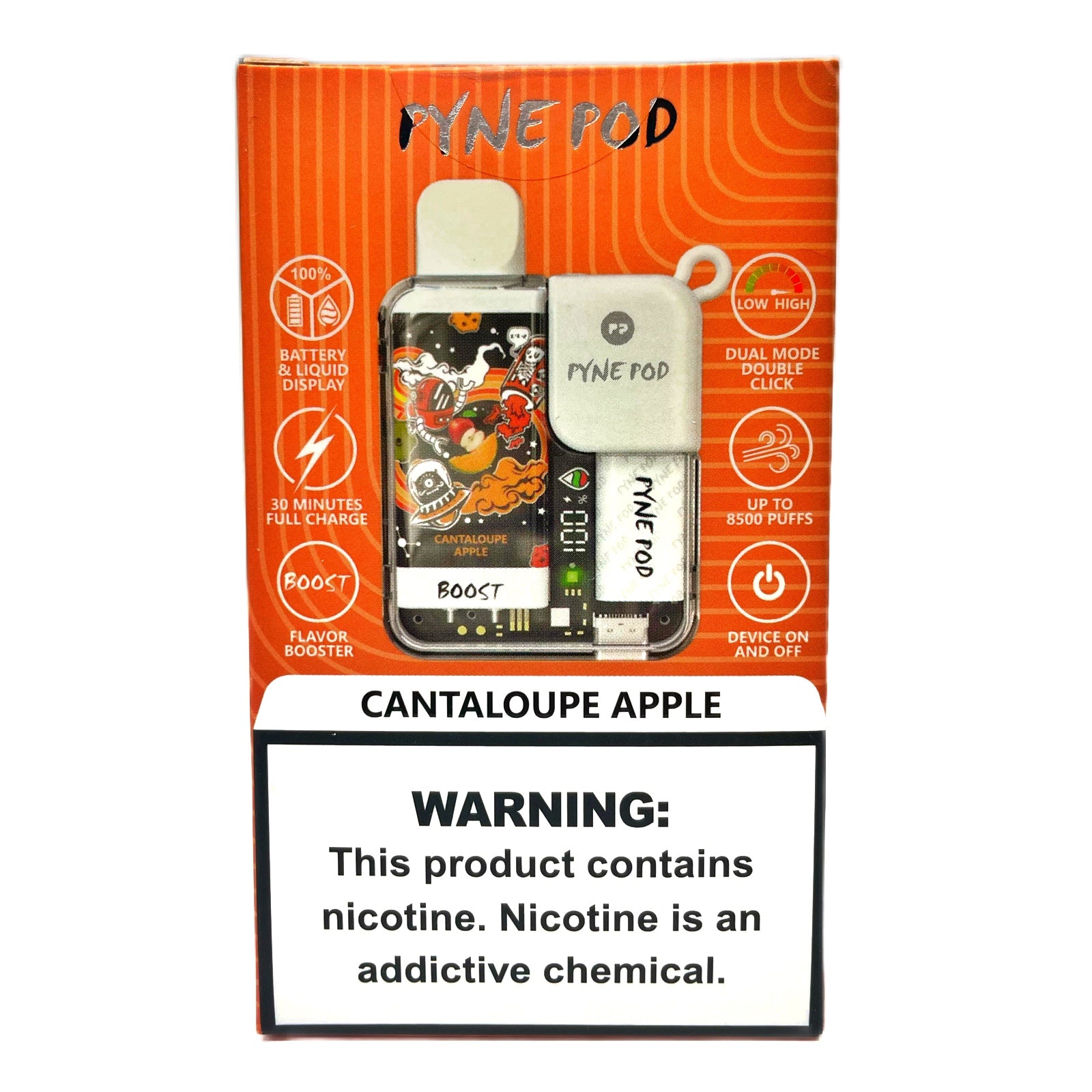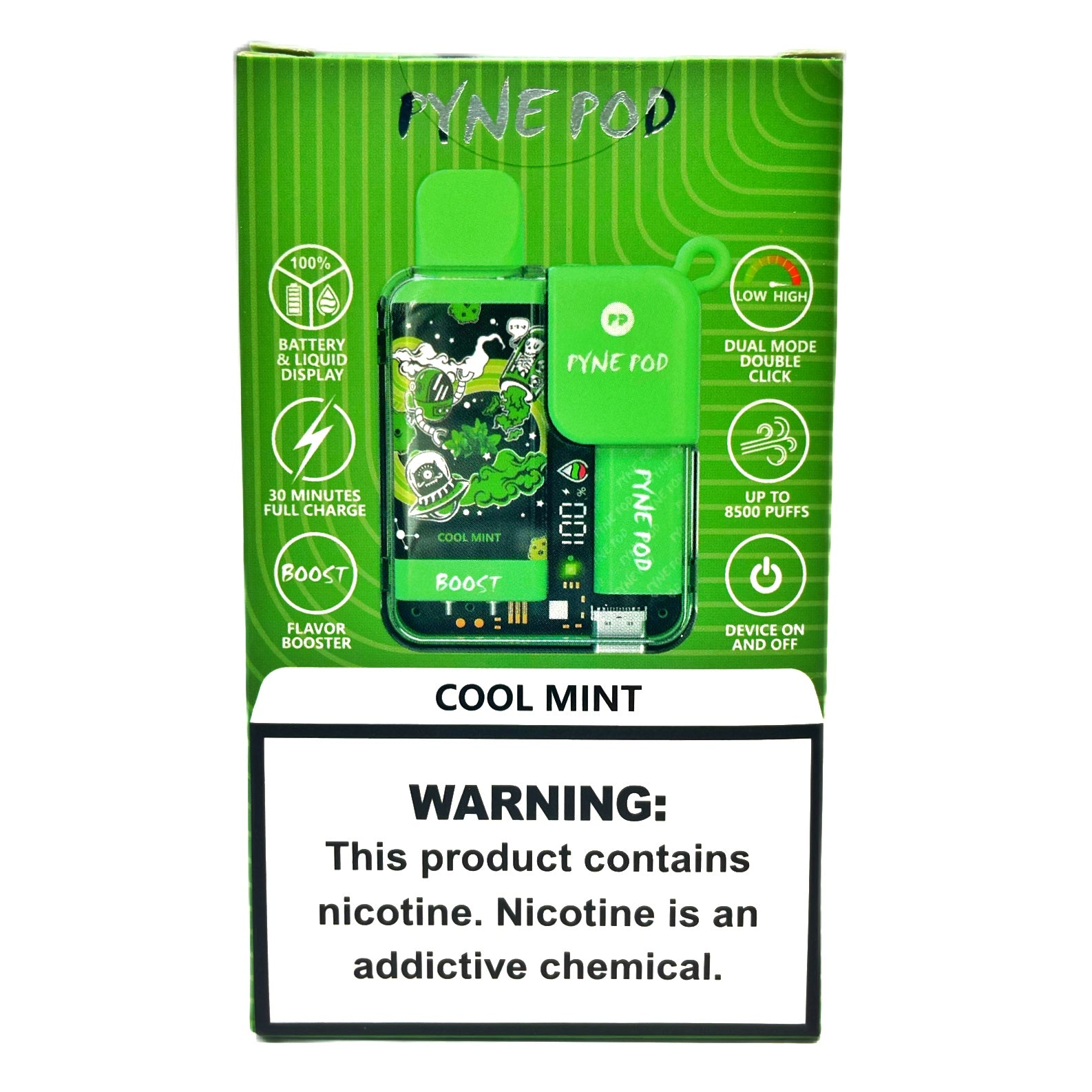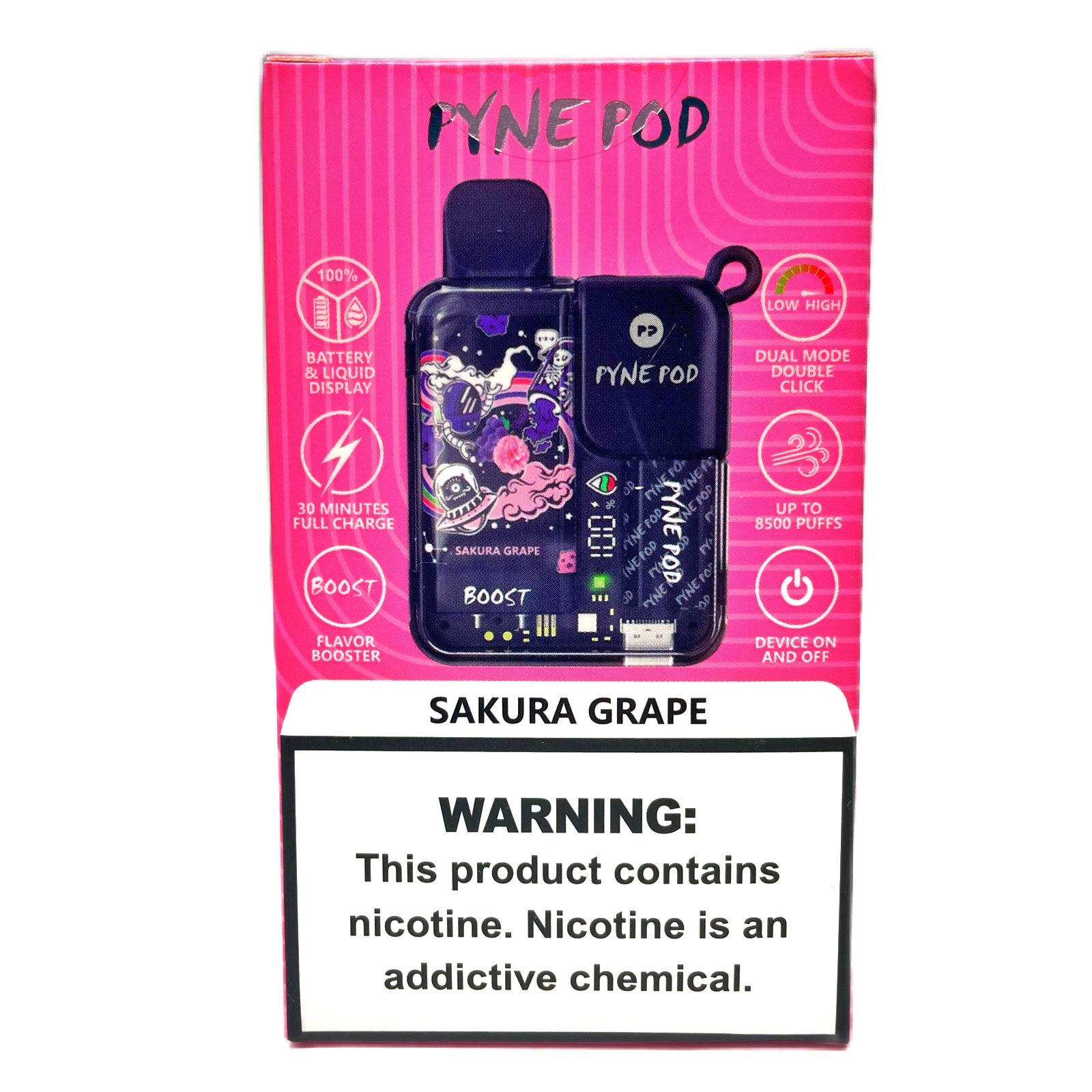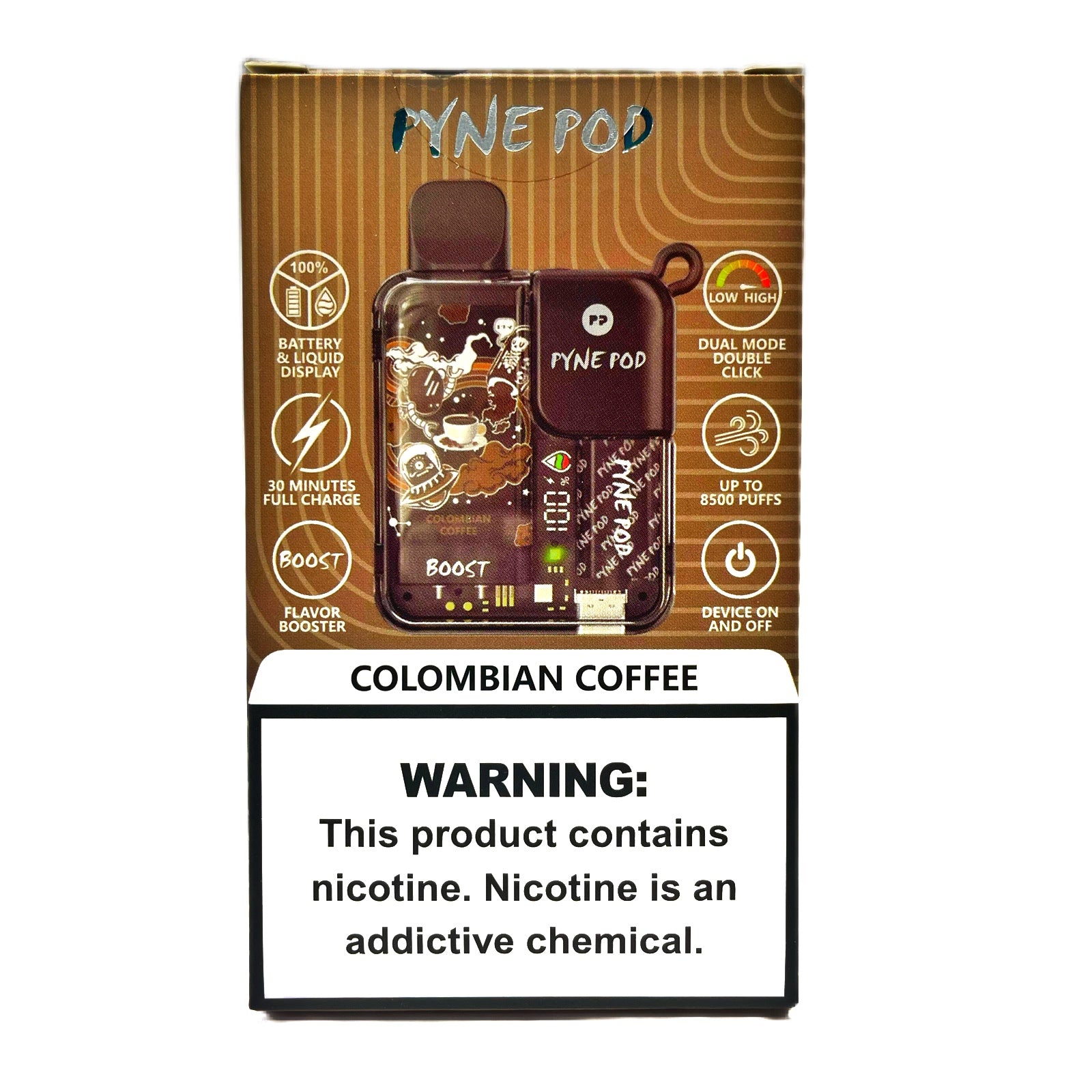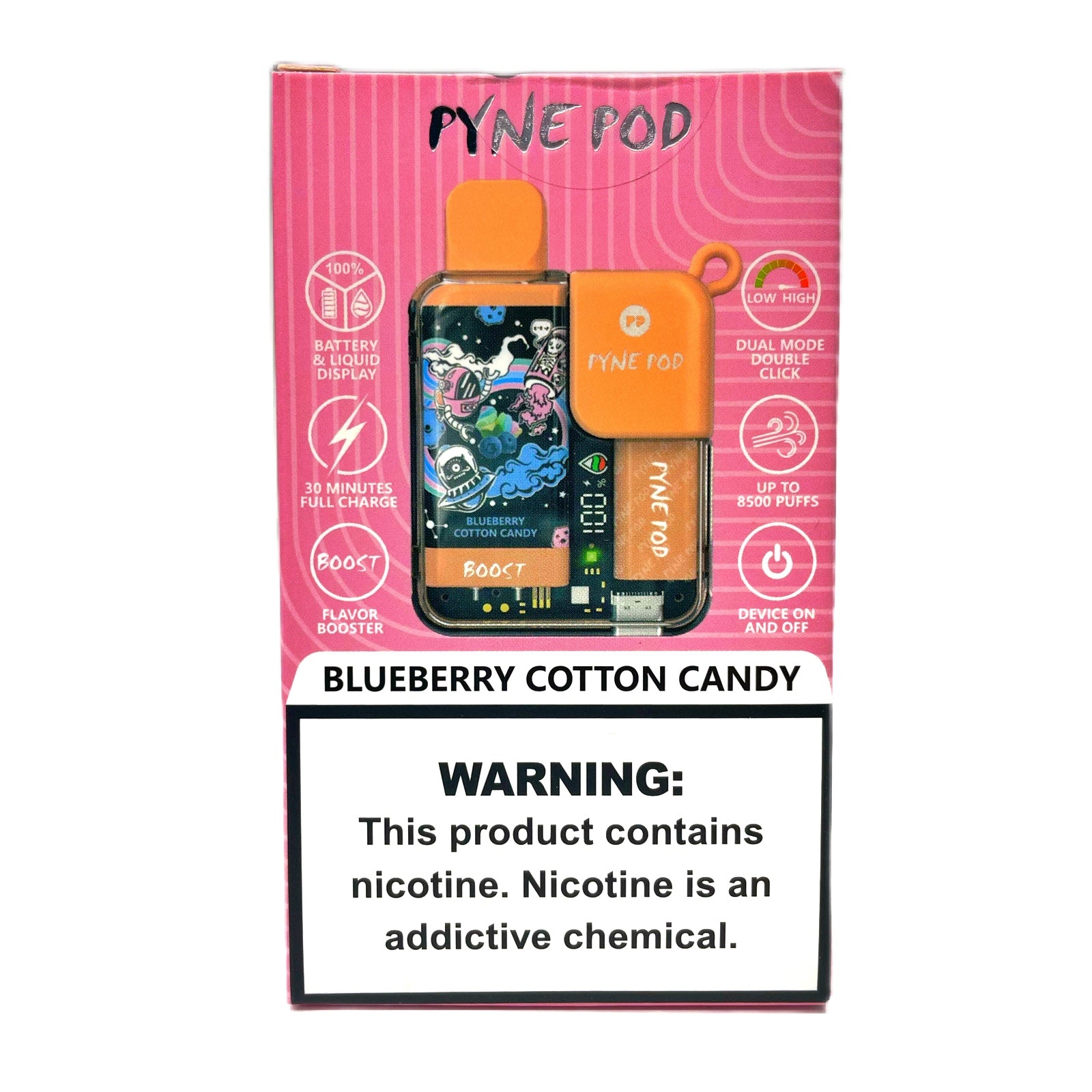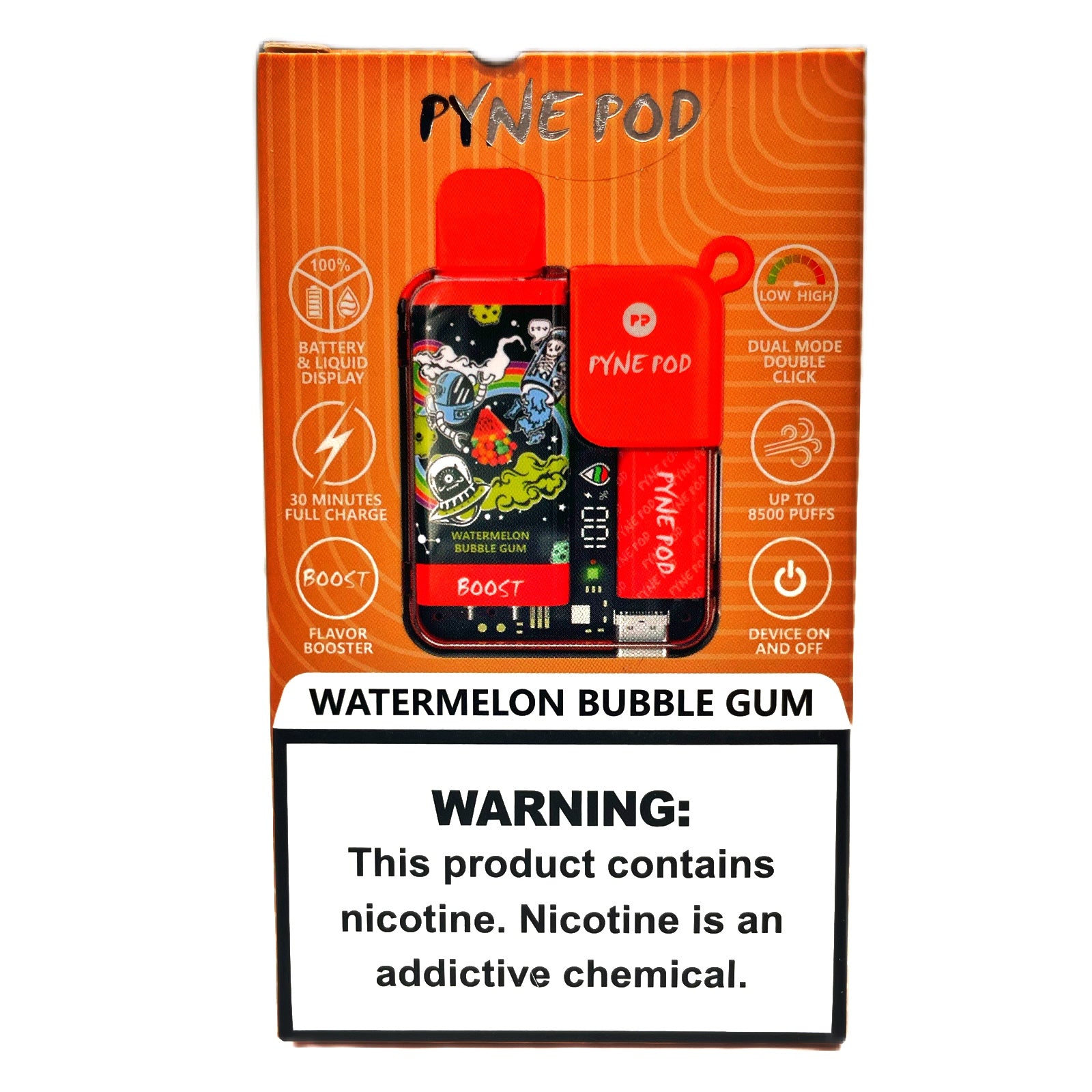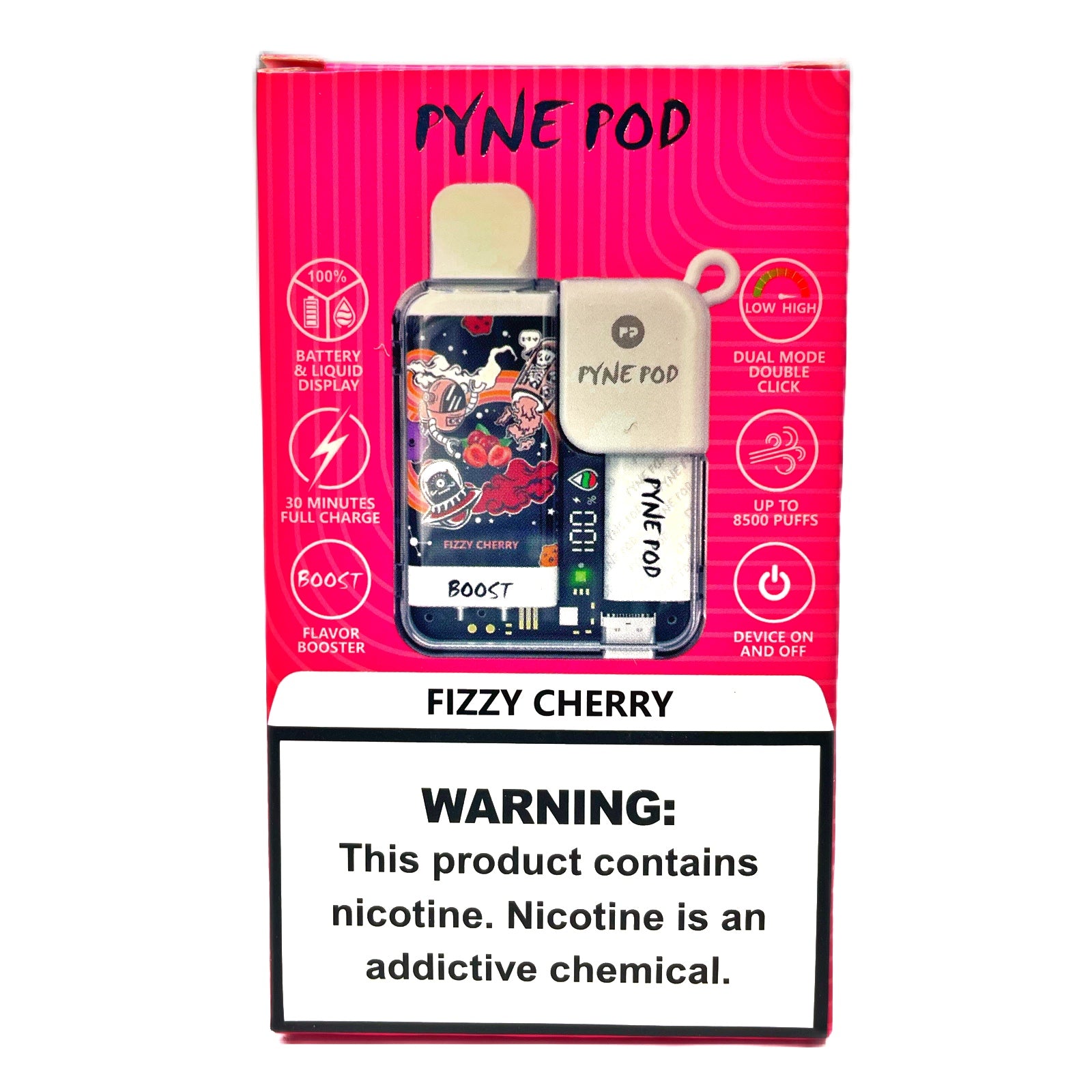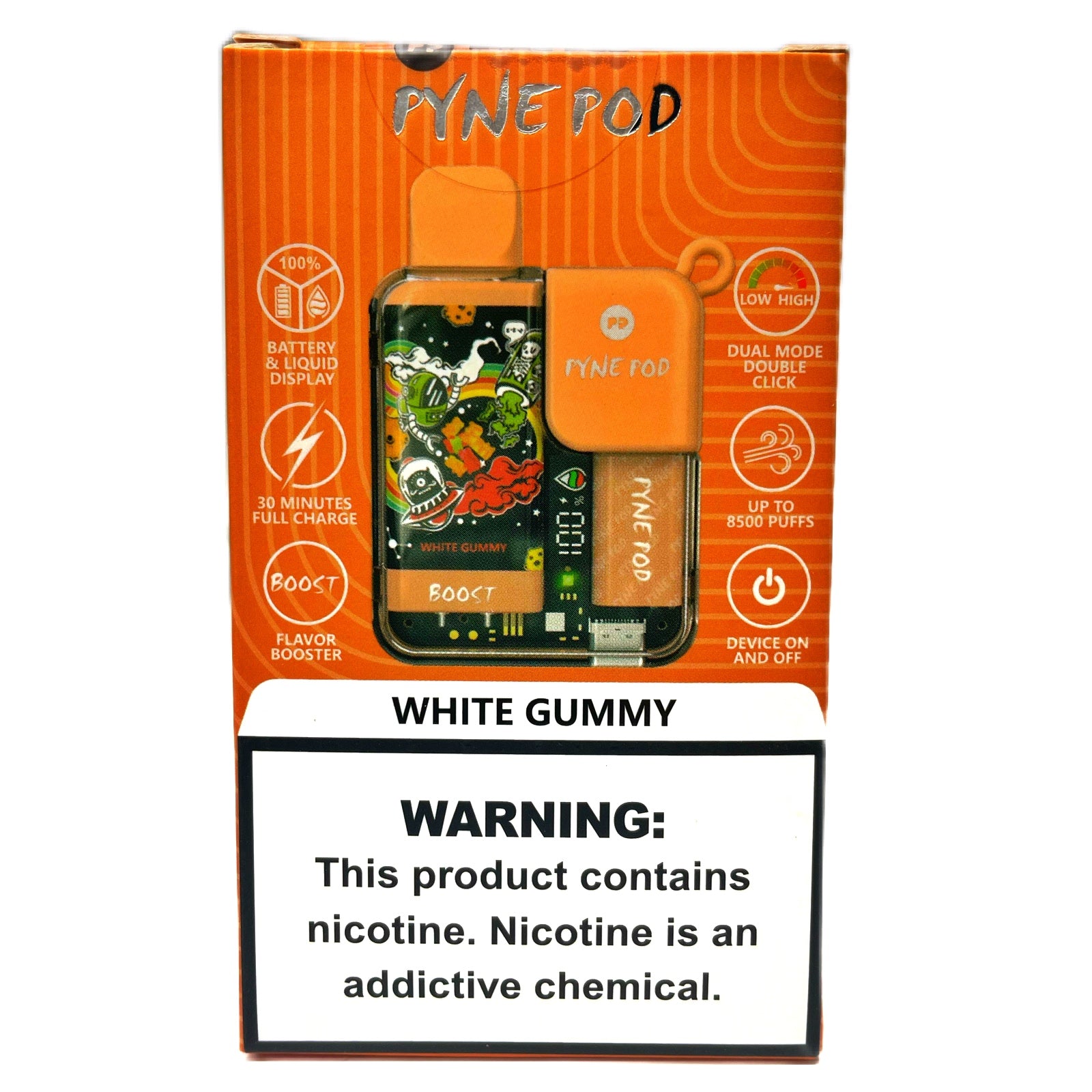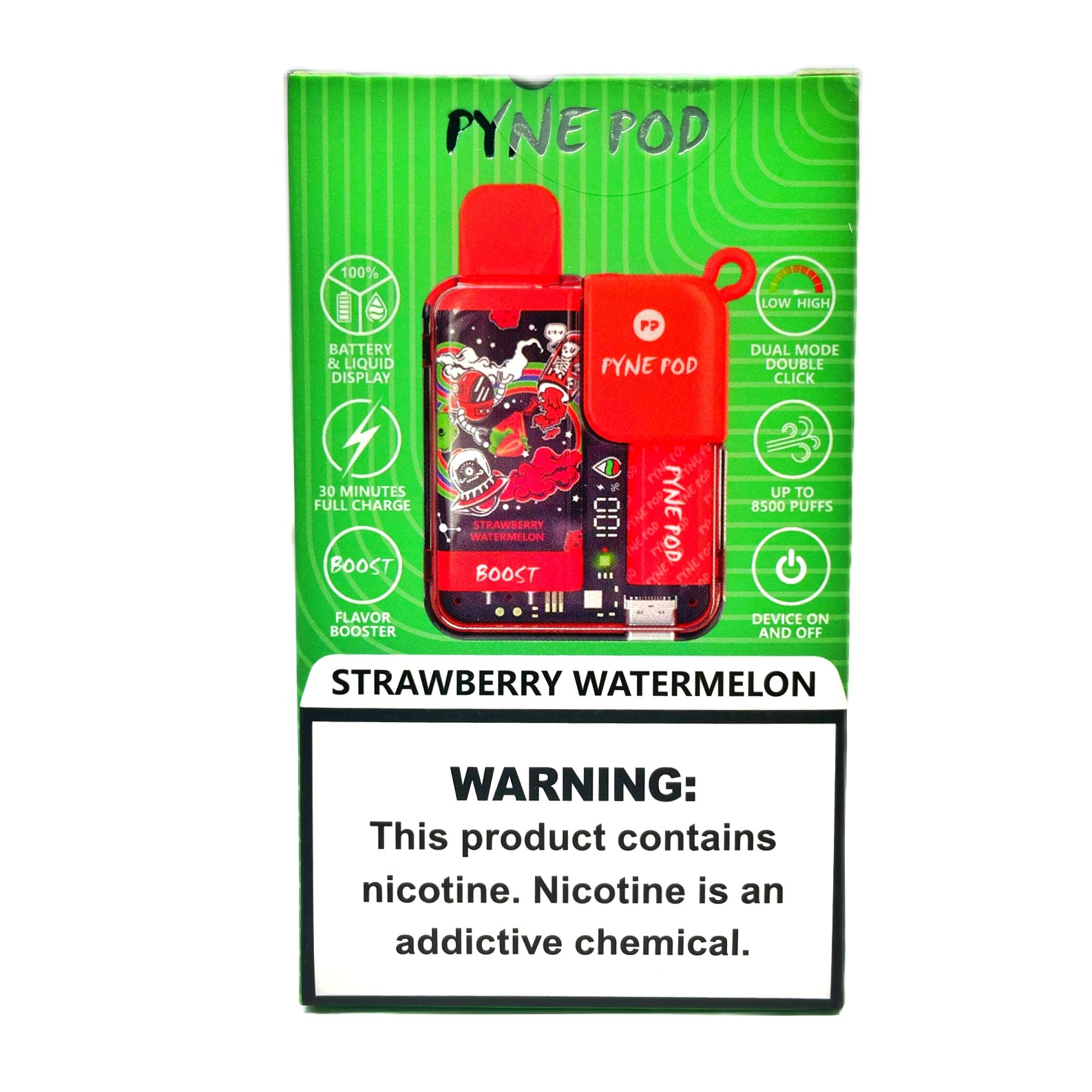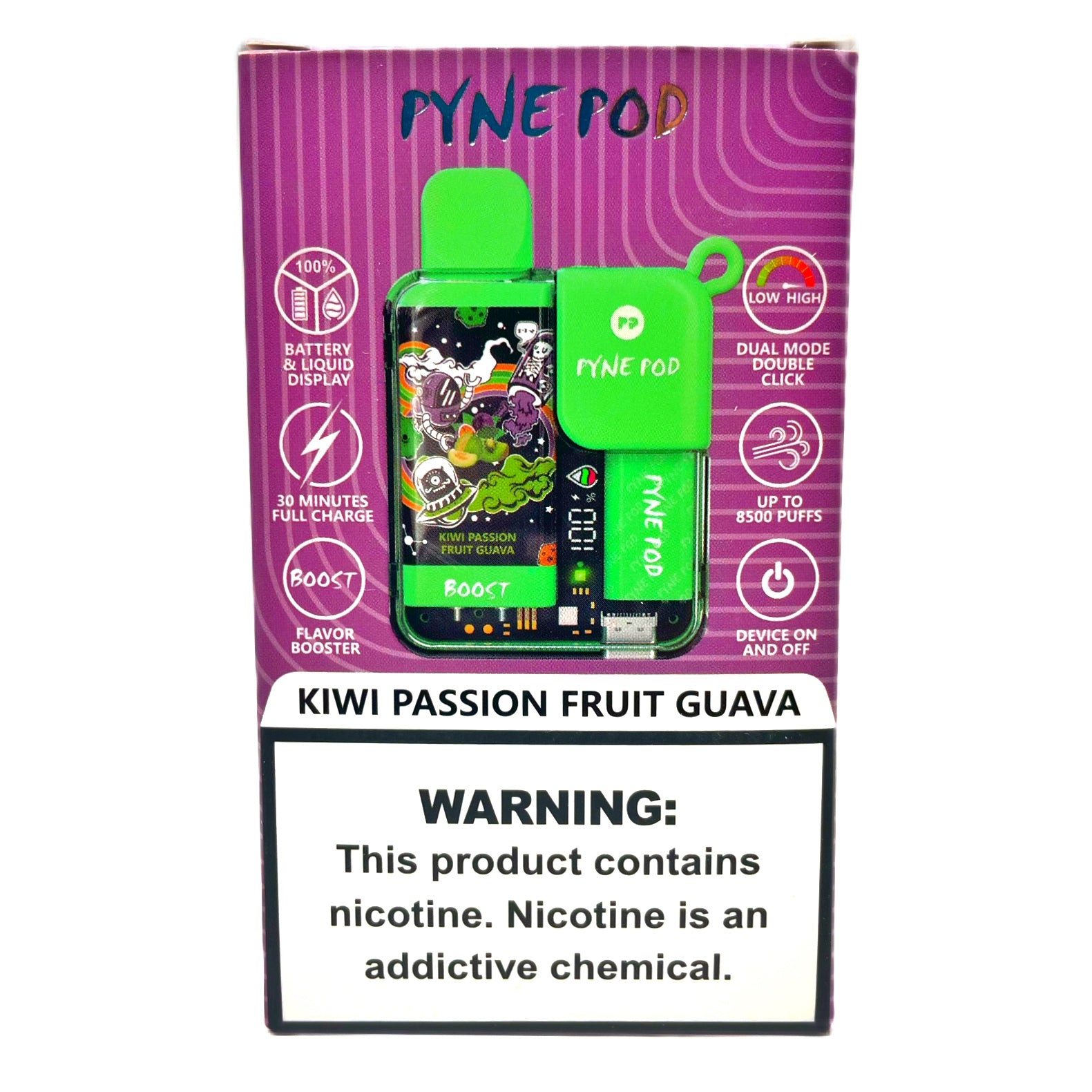 Pyne Pod 7500 Puff Disposable Vape
The Pyne Pod is a brand new disposable vape device that will blow your mind and satisfy your needs. The Pyne Pod comes pre filled with 5% nicotine e liquid that will last you around 8500 puffs. What is unique about the Pyne Pods is the fact that it has a voltage switch that allows you to power up or power down your hits. This combined with a wide variety of amazing tasting flavors has quickly skyrocketed the popularity of the Pyne Pod. The higher voltage is called boost mode and it is activated by clicking the top button twice, a bright red light will blink to let you know you are in for a wild ride.
Unique Design of The Pyne Pod
The Pyne Pod vapes are just simply beautiful and satisfying to look at. They have a clear outer shell that lets you see the inside circuitry of the vape which gives it such a cool look! In addition to this design feature, the Pyne Pod also tells you how much battery it has left every time you hit it
Pyne Pod Boost Mode/Dual Power Mode
The button located at the top of the Pyne Pod disposable vape allows the user to toggle between the two settings. A green light indicated that you are vaping on the normal wattage setting. The red light indicates that you are in boost mode. Here at Goldenleaf, we had never seen a vape with this sort of dual mode before which is why are so impressed with the innovative features of the Pyne Pod that offer the user a satisfying vaping experience.
Liquid and Battery Levels Display
The Pyne Pod 8500 disposable vape tells the user how many puffs are left in the device so you can get an idea of the liquid volume that you still have. This is a feature that we hadn't seen before in a disposable vape here at the Goldenleaf lab.
Pyne Pod Features:
8500 puffs

Pre filled e liquid with 5% nicotine concentration

Integrated mesh coil

Device's status LED display

Double click to toggle between low wattage and high wattage