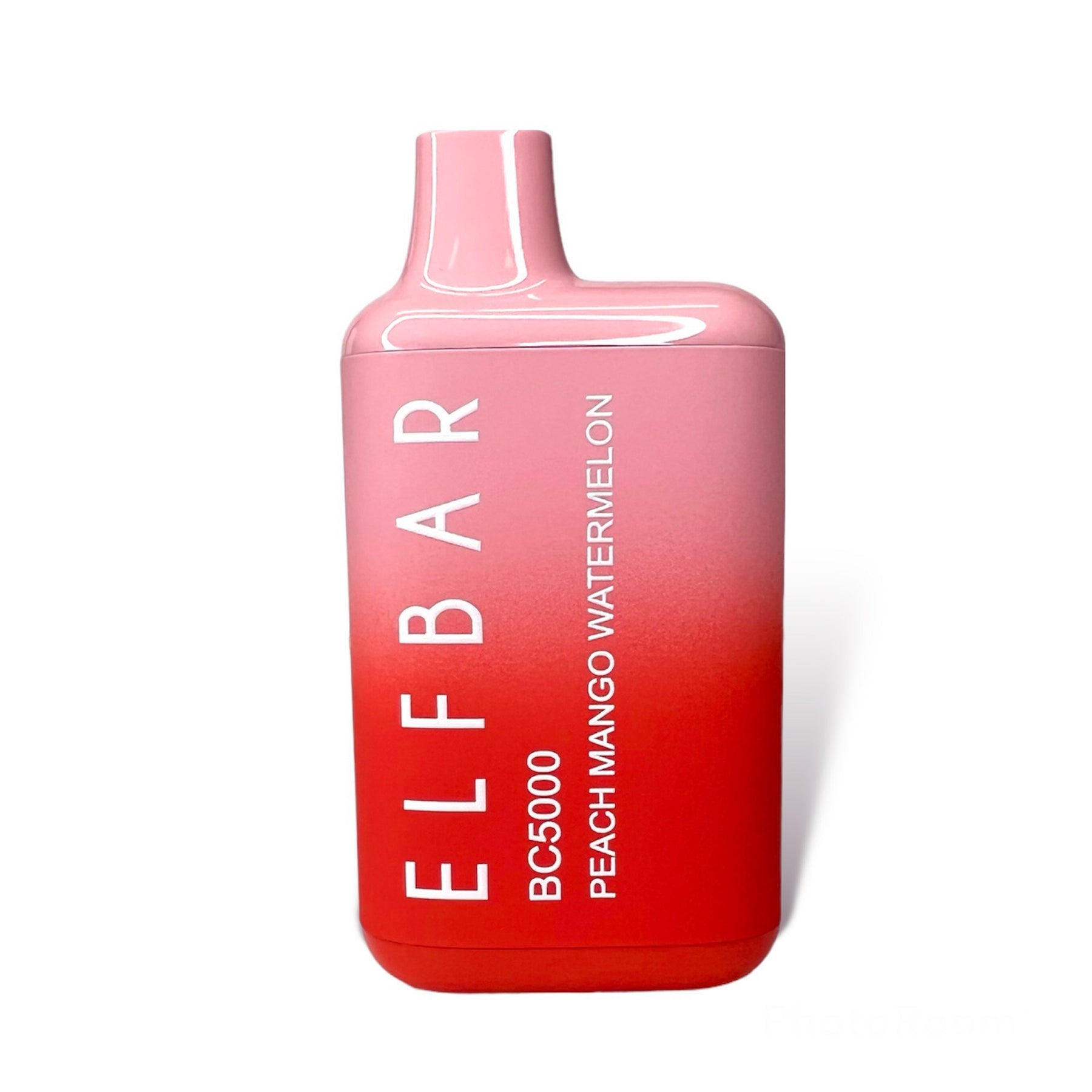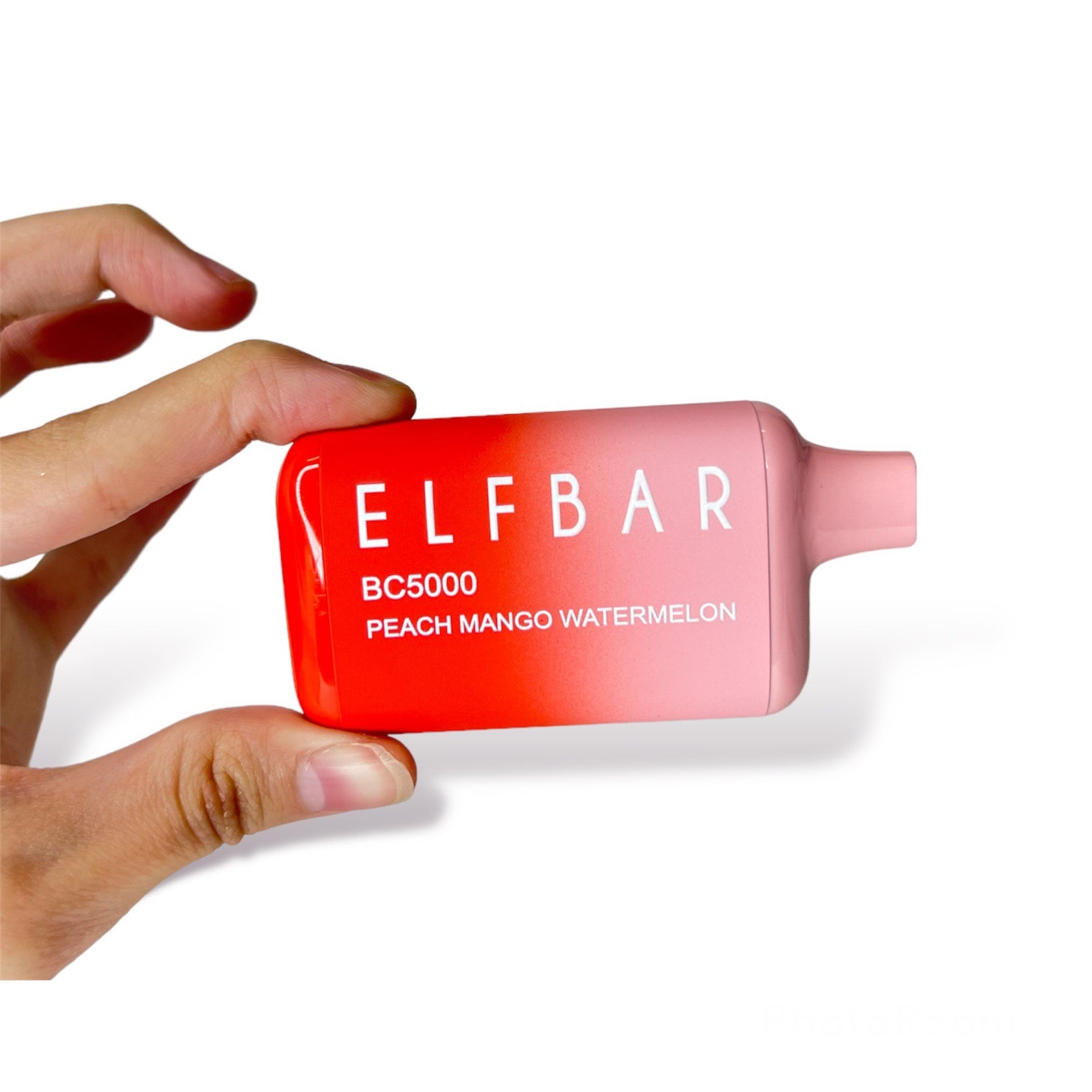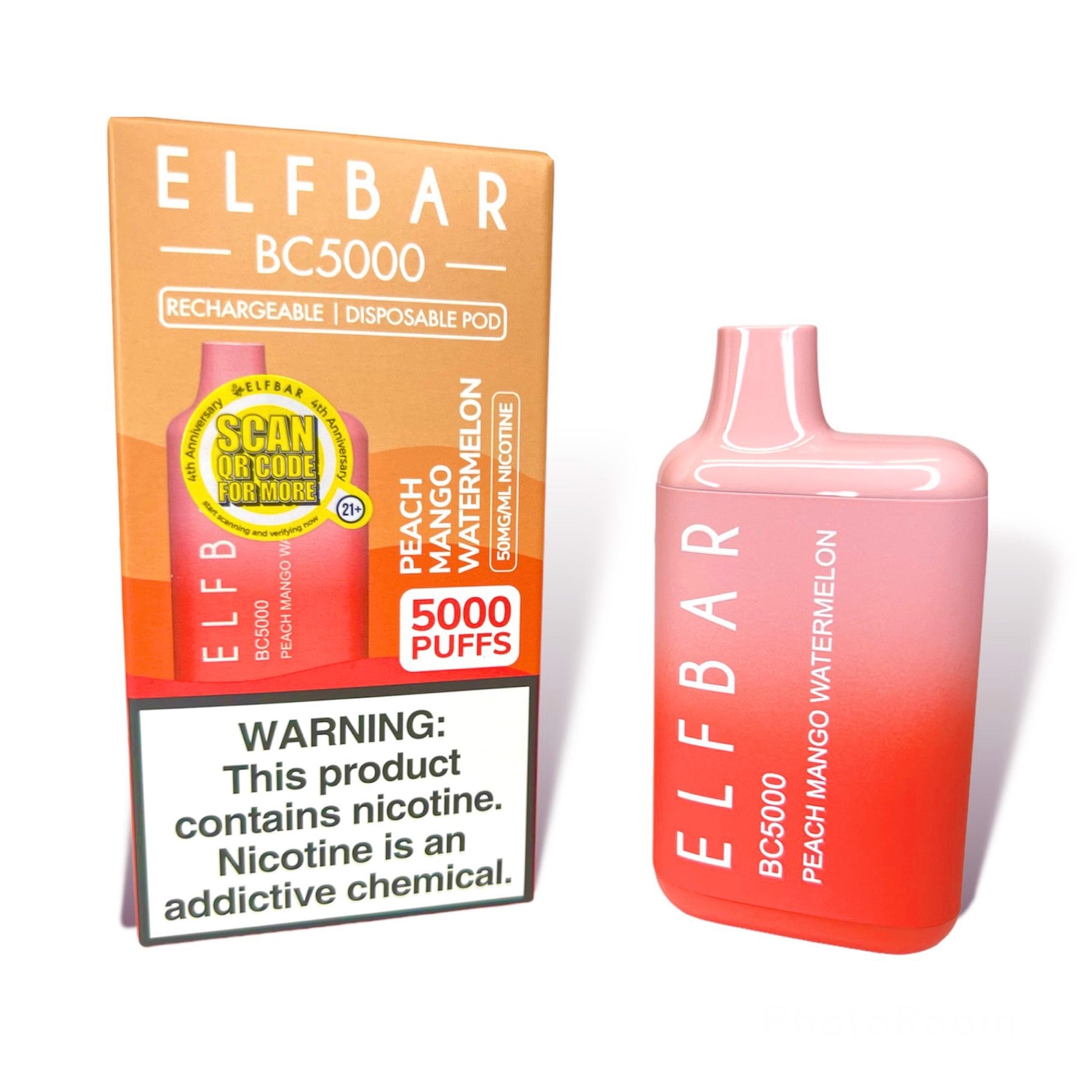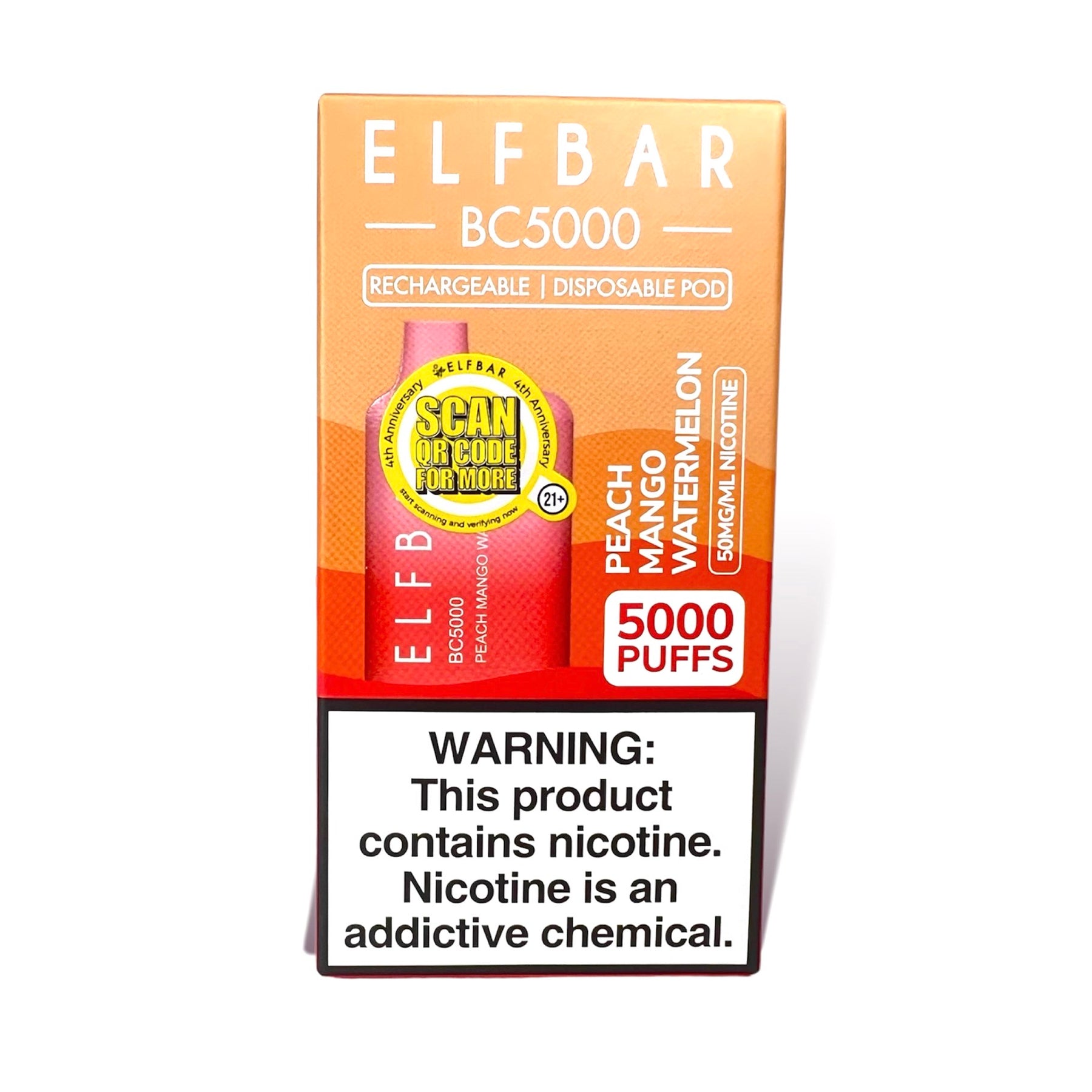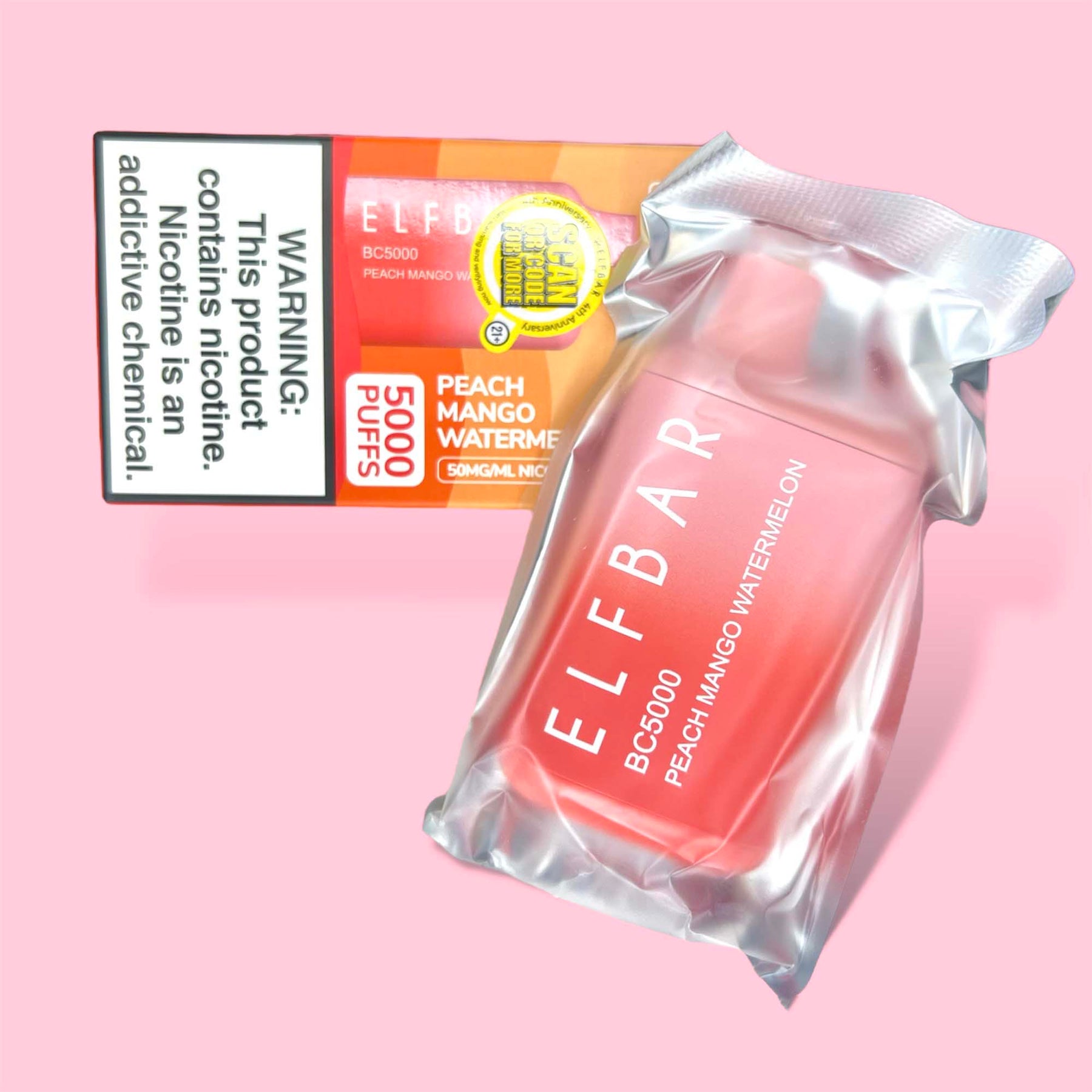 Peach Mango Watermelon Elf Bar 5000 Puffs Disposable
Elf Bar Peach Mango Watermelon Description:
Delicious and sweet! Experience a masterful combination of Peach, Mango and Watermelon in this fruity-tasting disposable. It feels like drinking a smoothie on a tropical island while enjoying the breeze. Elf Bar has done a wonderful job taking 3 already great flavors and making them even better. If you love fruity and sweet e-liquids, then this is the device for you! Take a look at our other popular Elf Bar BC5000 flavors!
Peach Mango Watermelon Elf Bar BC5000 Features:
- 5,000 puff capacity
- Rechargeable with USB C charger
- Sleek Box Build
- 13ml pre filled e liquid
- 5% nicotine content
- Flavor: Peach Mango Watermelon
Peach Mango Watermelon Elf Bar 5000 Puffs Disposable
loved the flavors that it has