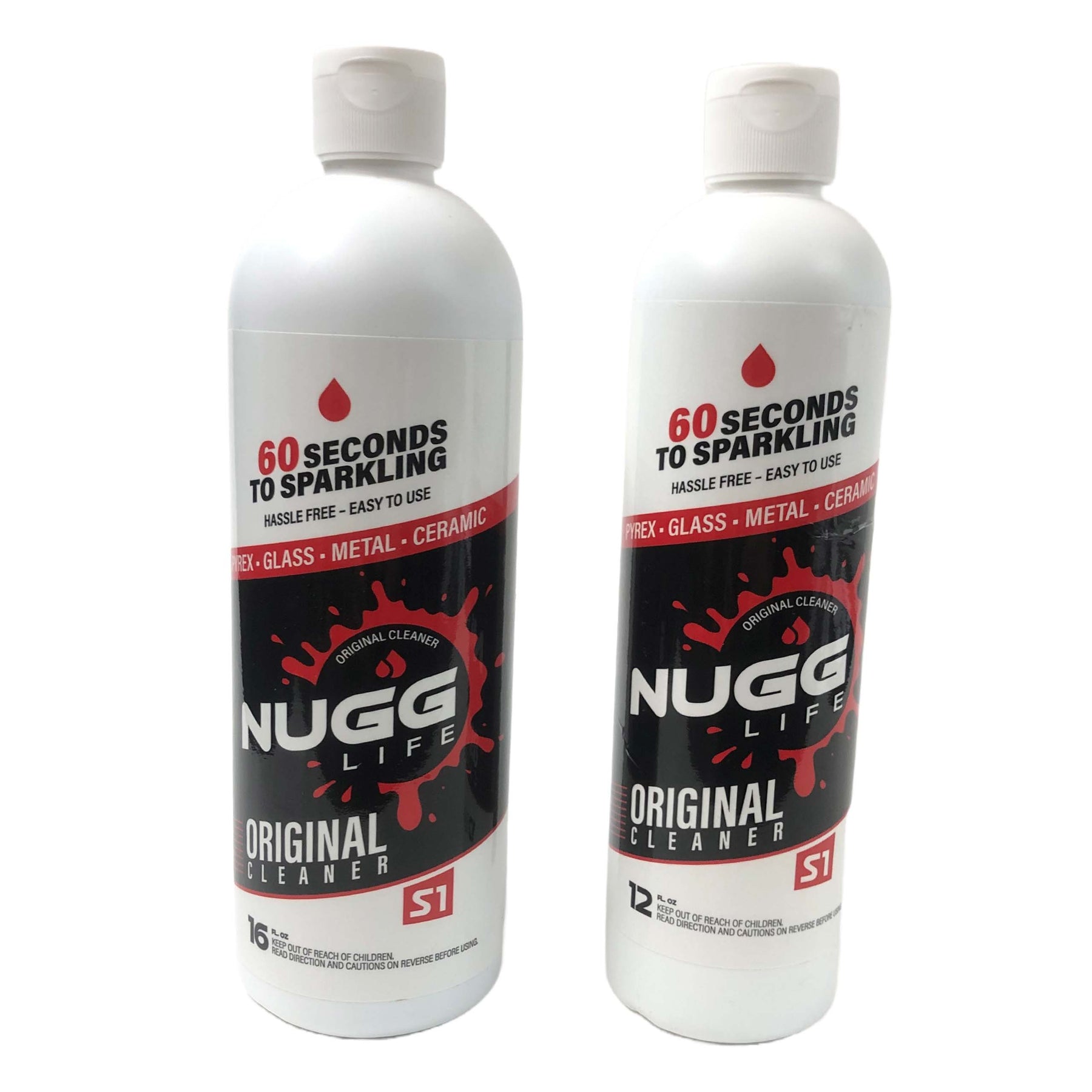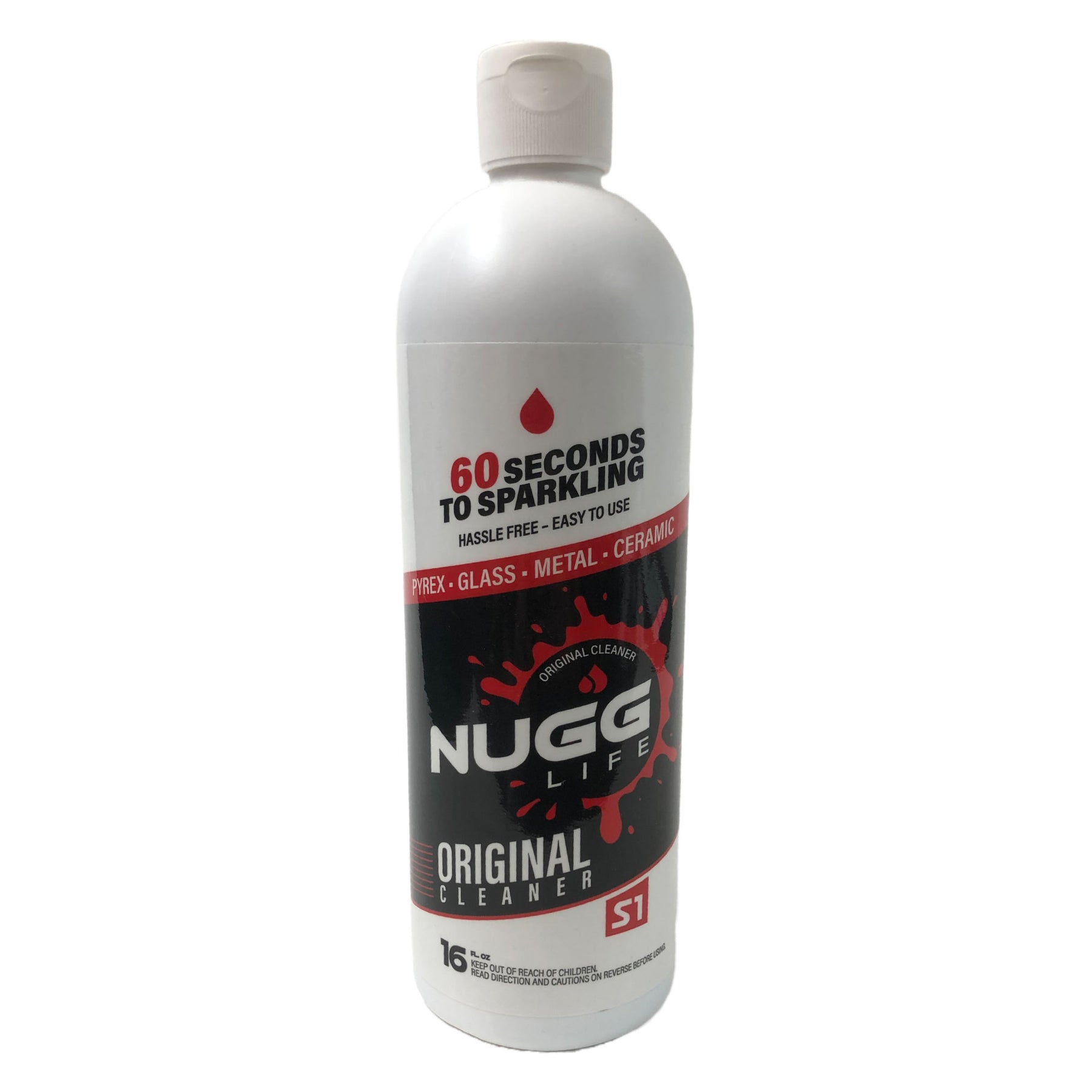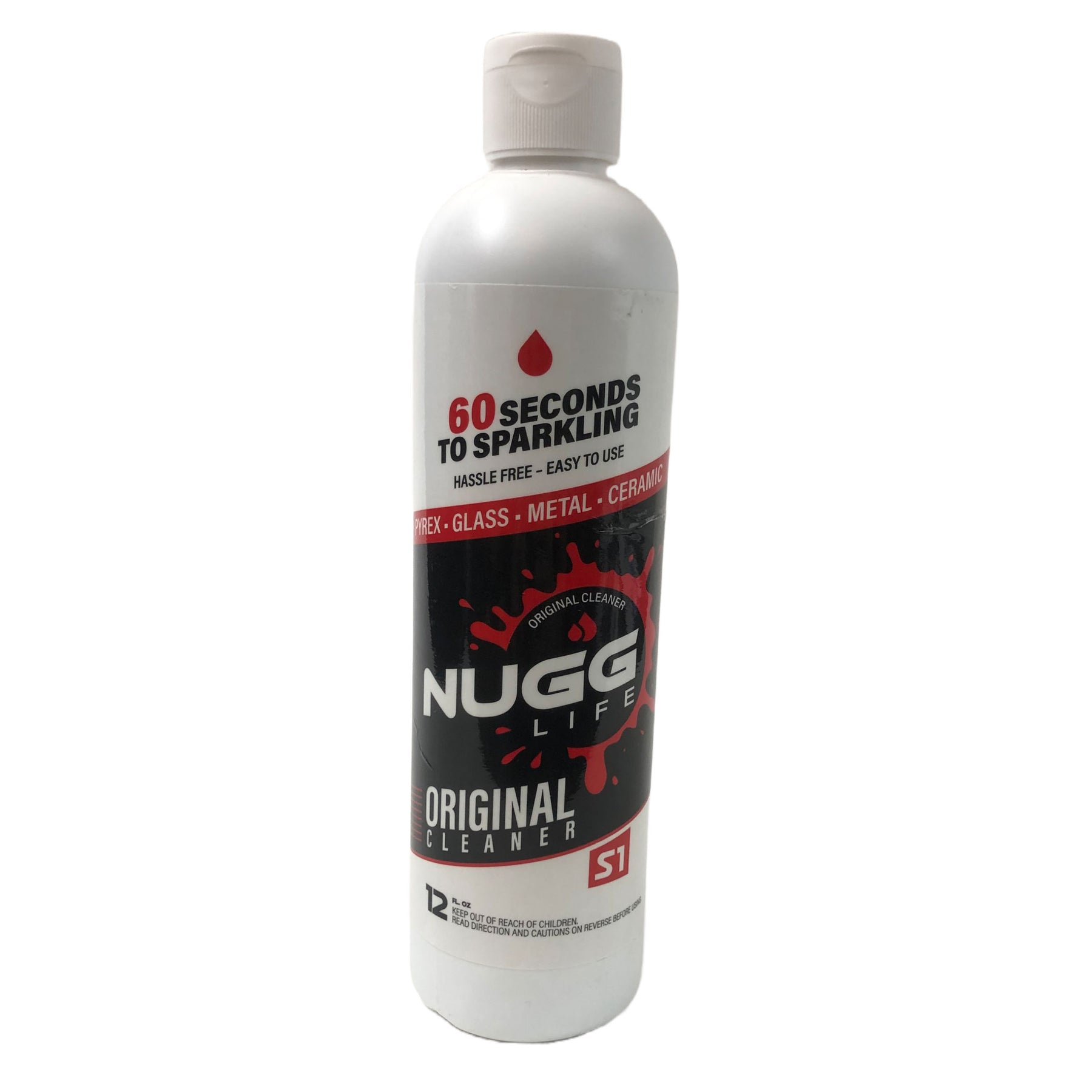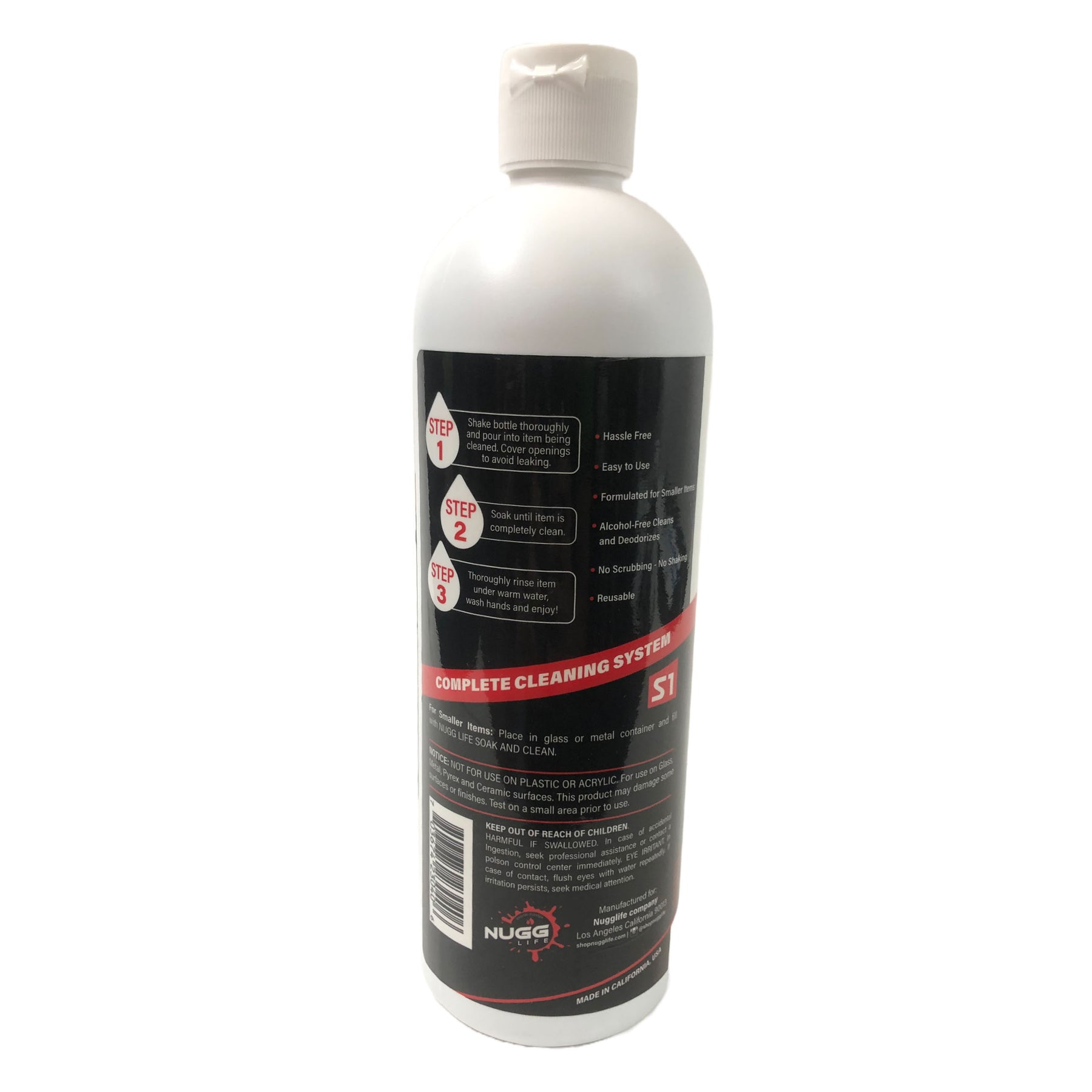 Nugg Life Original Bong Cleaner
60 Seconds to Sparkling! The Original Cleaner by Nugg Life will leave your pieces looking brand new. No more dirty glass after you buy one of these.
Don't let the low price fool you, this Bong Cleaner means serious business. It targets the toughest, stickiest resin to make your pieces 100% clean every time. It also leaves a wonderful smell after use.
This Nugg Life Cleaner works well on glass, pyrex, metal and ceramics. If you need to clean something smaller, such as a pipe or a bowl, place the item into a glass or metal container and then pour in the cleaning solution. Once it has soaked, wash away with warm water. You will be amazed at how fast the Nugg Life Cleaner is!
Note: Do not use this cleaner on plastic or acrylic items
How to Use the Nugg Life Bong Cleaner
Step 1: Shake bottle thoroughly and pour into item being cleaned. Cover openings to avoid leaking
Step 2: Soak until item is completely clean
Step 3: Thoroughly rinse item under warm water, wash hands and enjoy!
Features of the Nugg Life Bong Cleaner
Hassle Free

Easy to Use

Formulated for smaller items

Alcohol Free

Cleans and Deodorizes 

No Scrubbing - No Shaking

Reusable

Available in 12oz or 16oz bottles
It really does the job!
I have yet to have find a good bong cleaner that gets all the gunk and residue, however, this bong cleaner is the one. This is in my new weekly regimen to keep my lungs clean. It does not leave any sort smell or taste in my hits after use. Definitely recommend to anyone looking for a good bong cleaner at a low price.