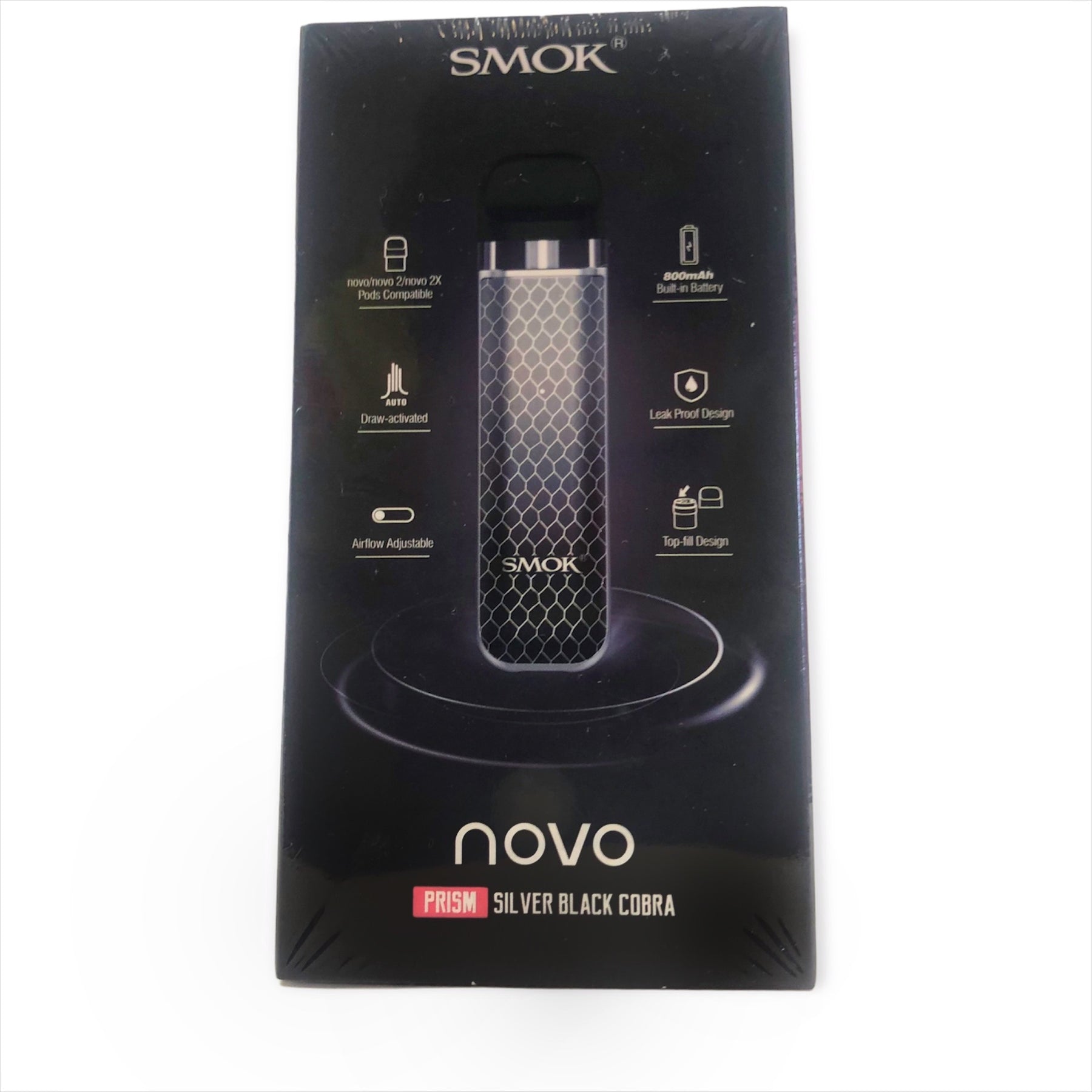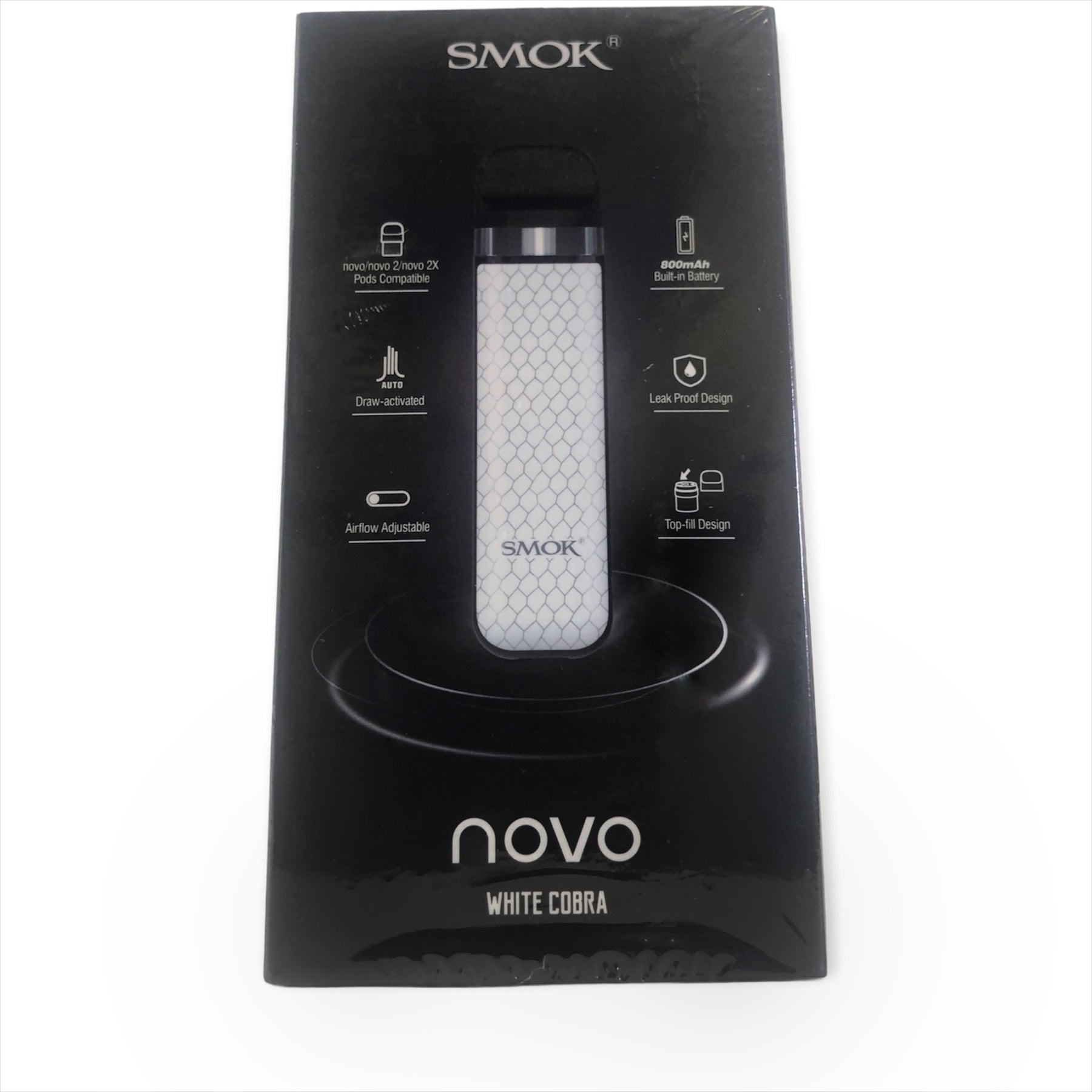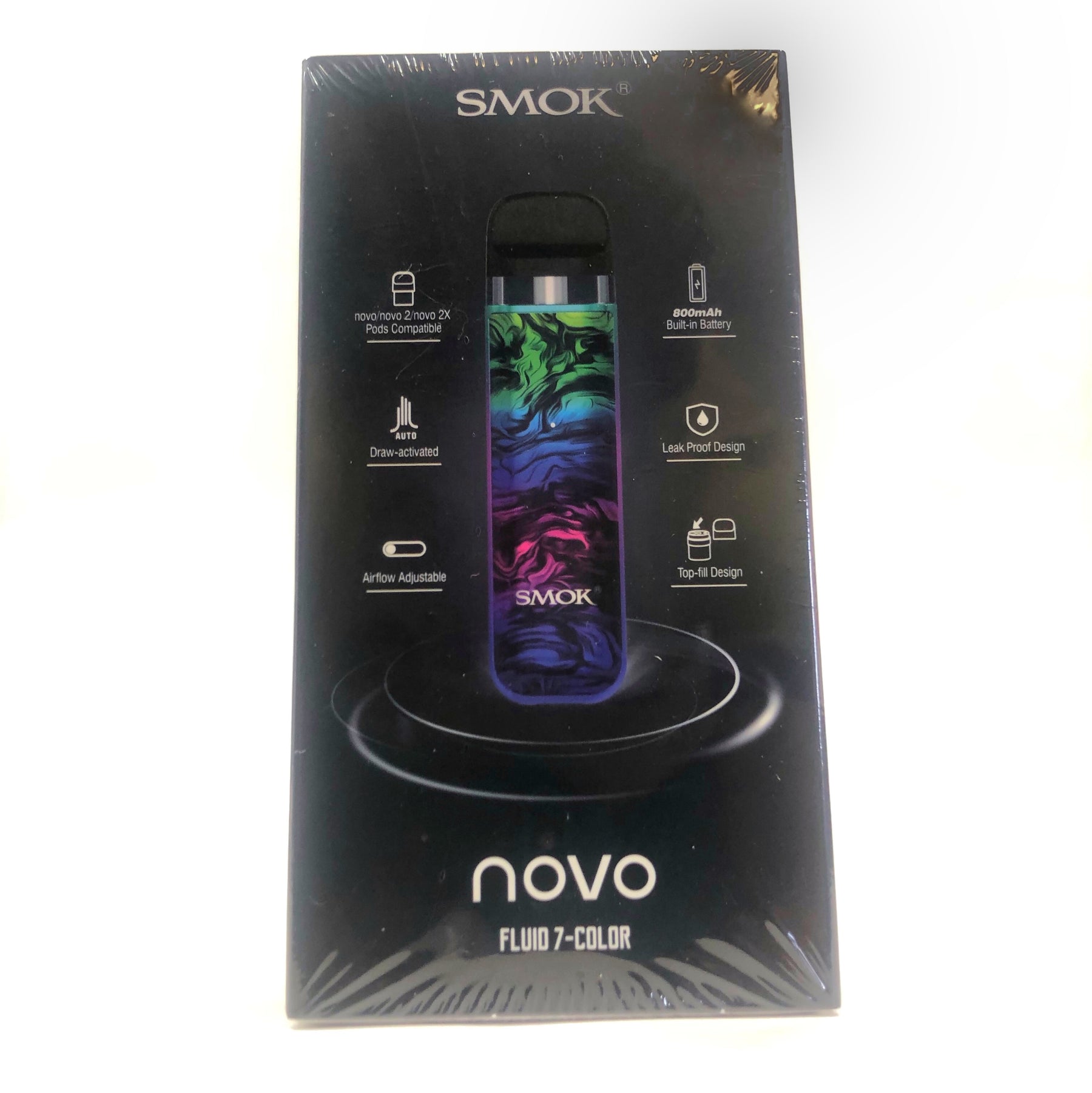 The Novo 2x Pod Kit is a classic SMOK pod system but with a unique upgrade. This device is the most convenient vaping kit on the market. Simply top fill your juice and inhale. No buttons, screens, or hassle to deal with. And when you're tired of the flavor, effortlessly switch out for a new pod. 
In this device, you will find a 800mAh battery that is perfect for great flavor and big clouds. The main feature that separates the Novo 2x from the original is the adjustable air flow control switch. You can now seamlessly choose between a tighter or looser hit with this upgrade. 
Additionally, this Novo 2x is the number one choice for on-the-go vapers. At only 3.8 inches, this device fits comfortably in the palm of your hand and is easy to transport. But do not let the small size of the Novo fool you, it has the potential to produce massive clouds of vapor especially when it is paired with the 2x meshed pod. 
Like most devices, it has a type-C fast charging port for those impatient users. 
Note: When using a new pod, make sure the juice has soaked in for at least 15 minutes.
Features of the Novo 2x Pod Kit
Draw-Activated/No Buttons 

LED Battery Indicator Light

800mAh Battery

Available in a variety of colors

Adjustable Air Flow

Top-Fill Design

Compatible with Novo, Novo 2, and Novo 2x Pods

3.8 inches long 

Type-C Fast Charging Port
What's in the Box? 
Novo 2x Device

2 0.9ohm Novo 2x Meshed Pods

Type-C Cable

User Manual