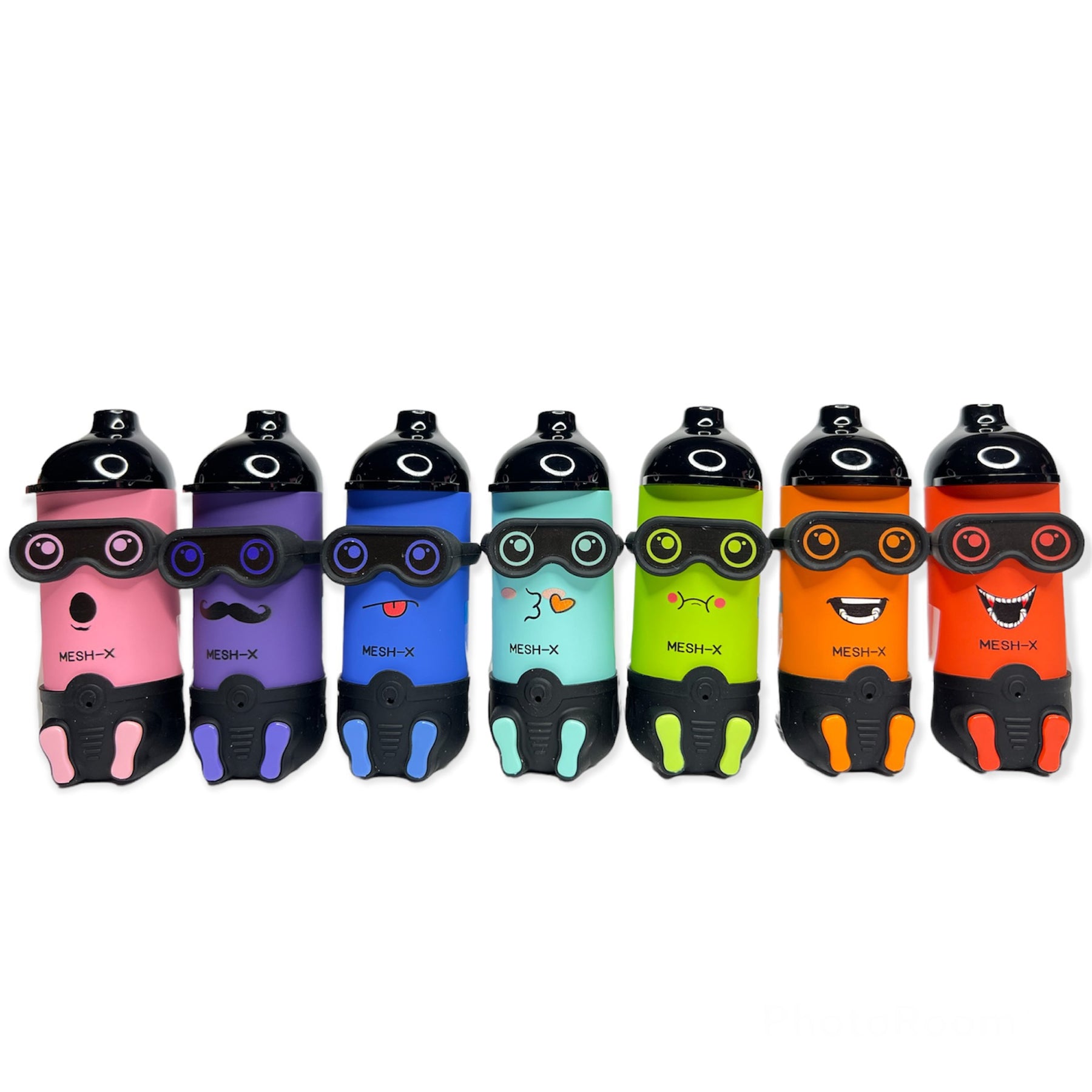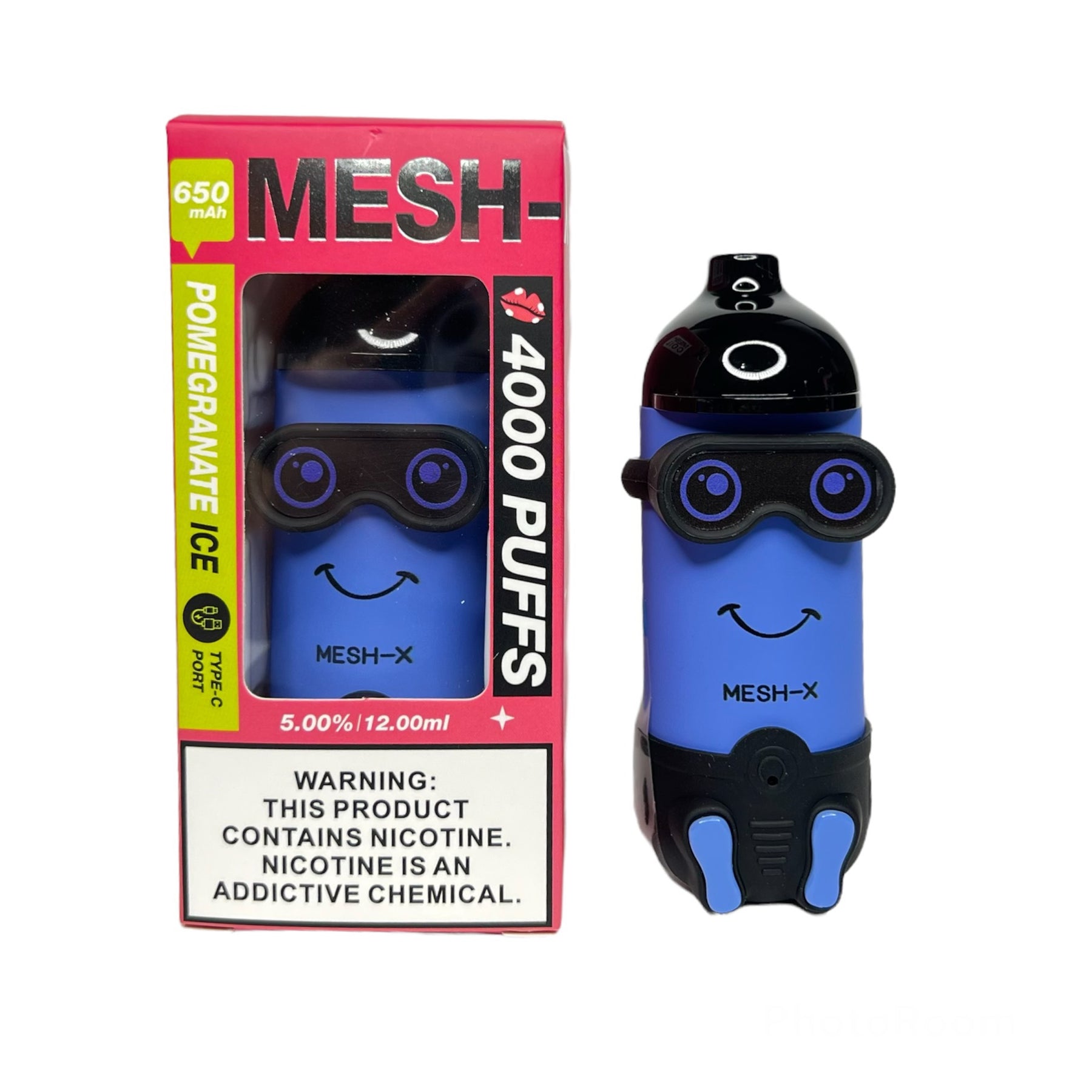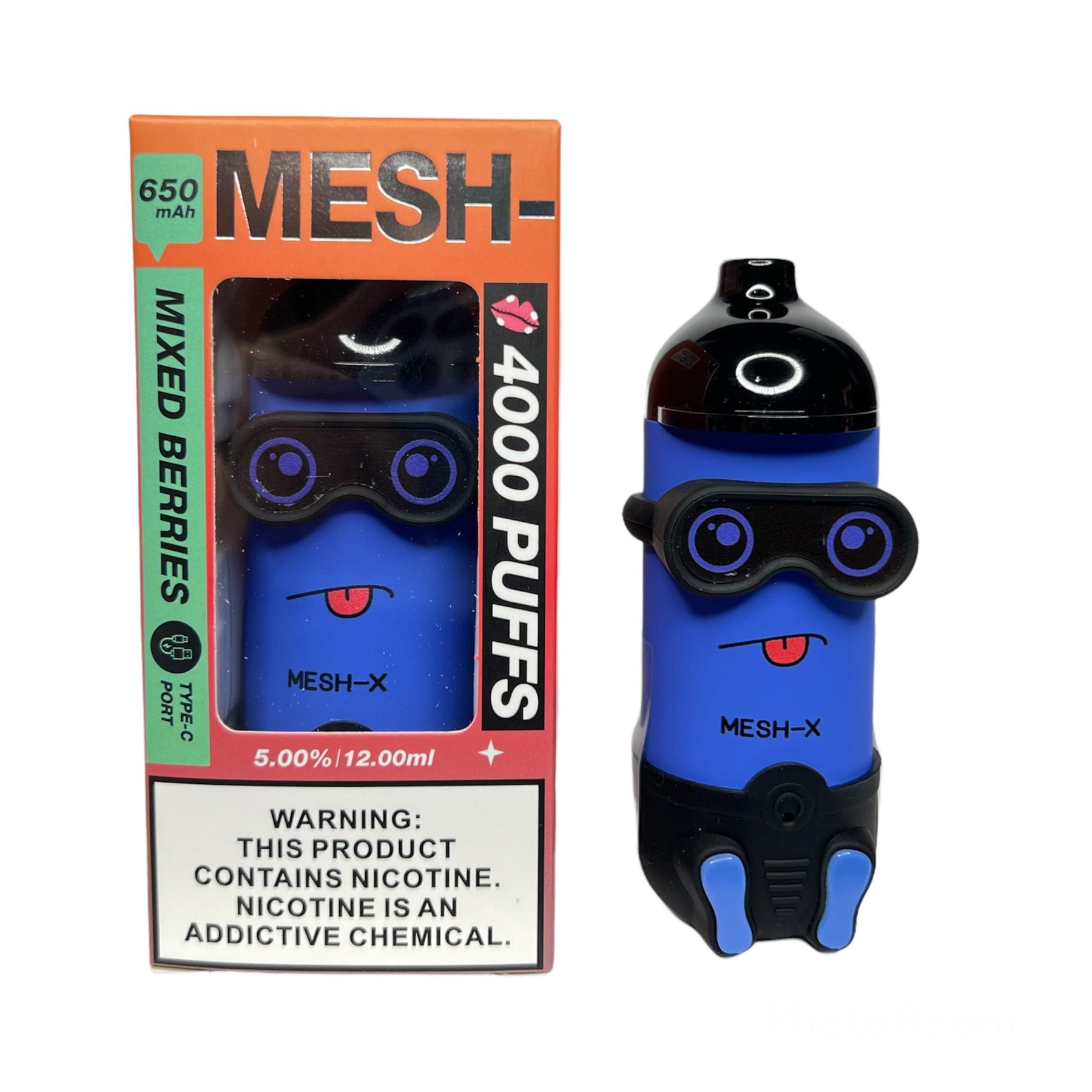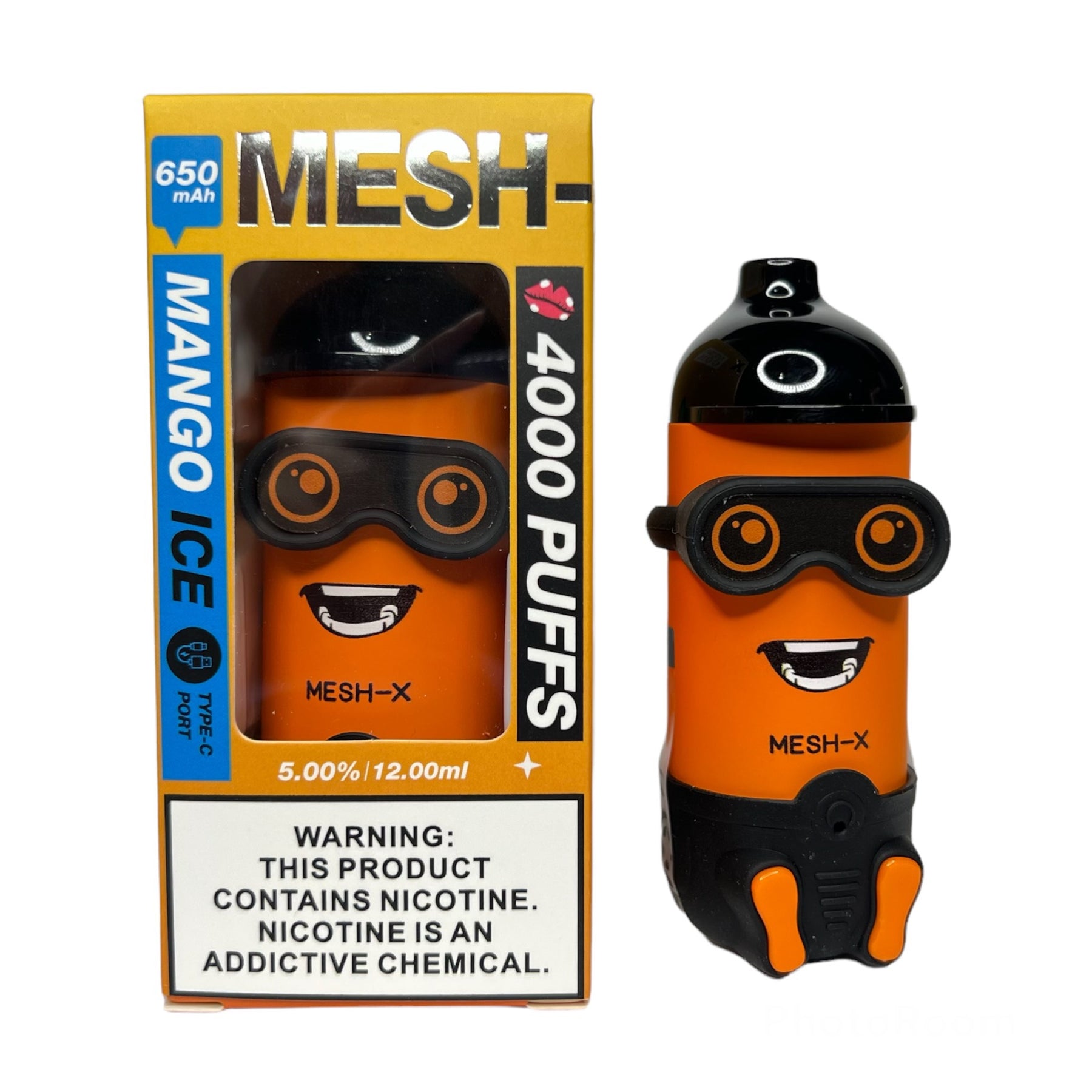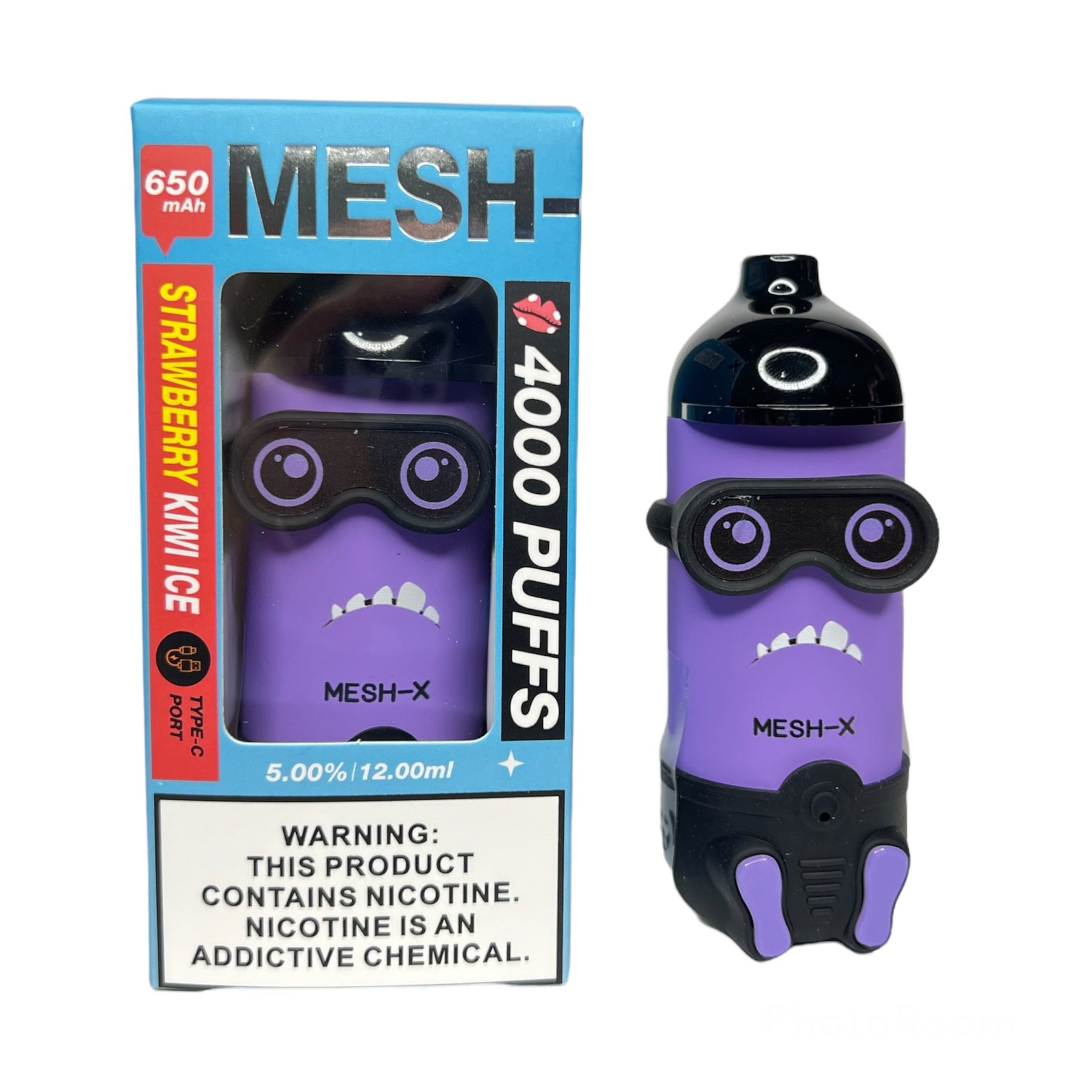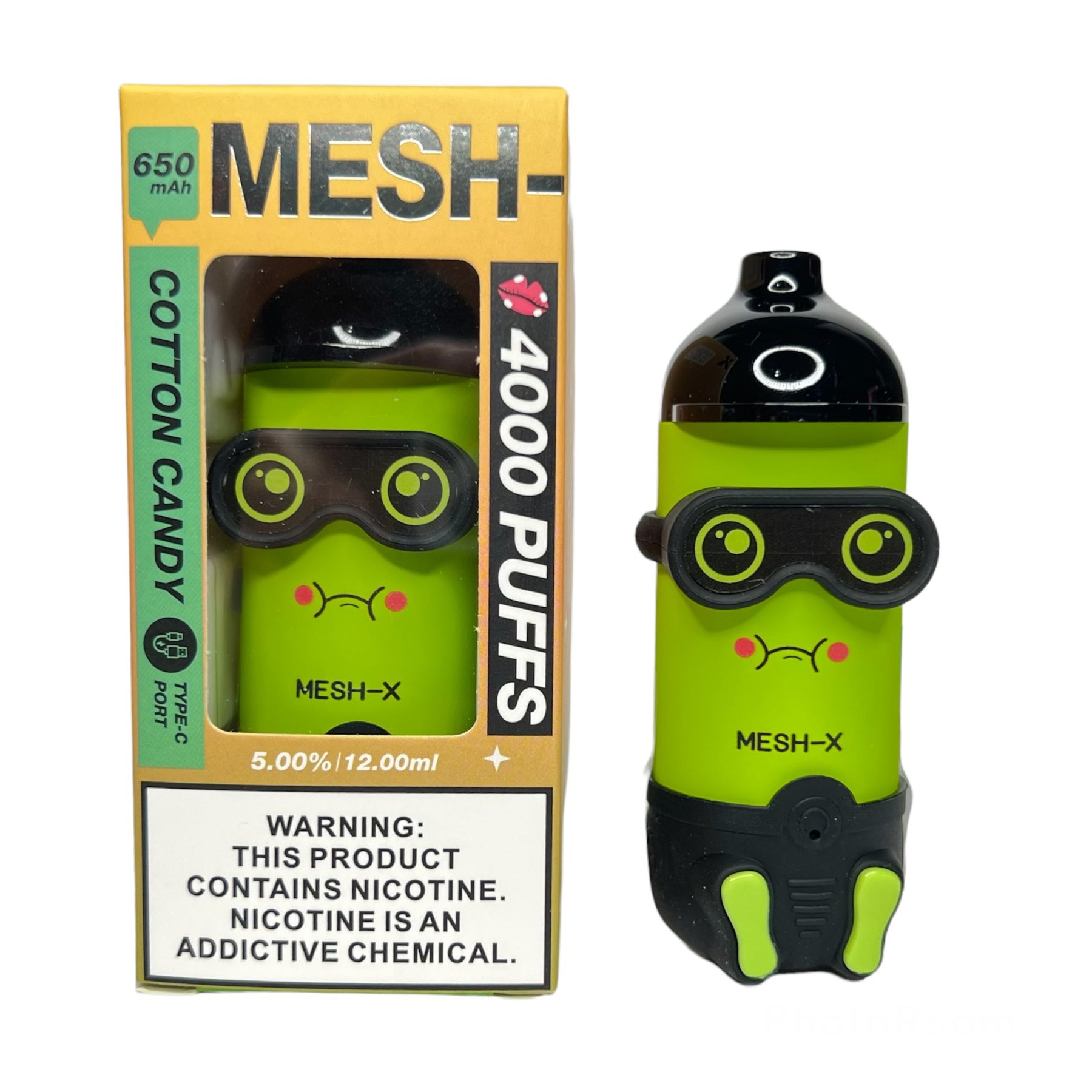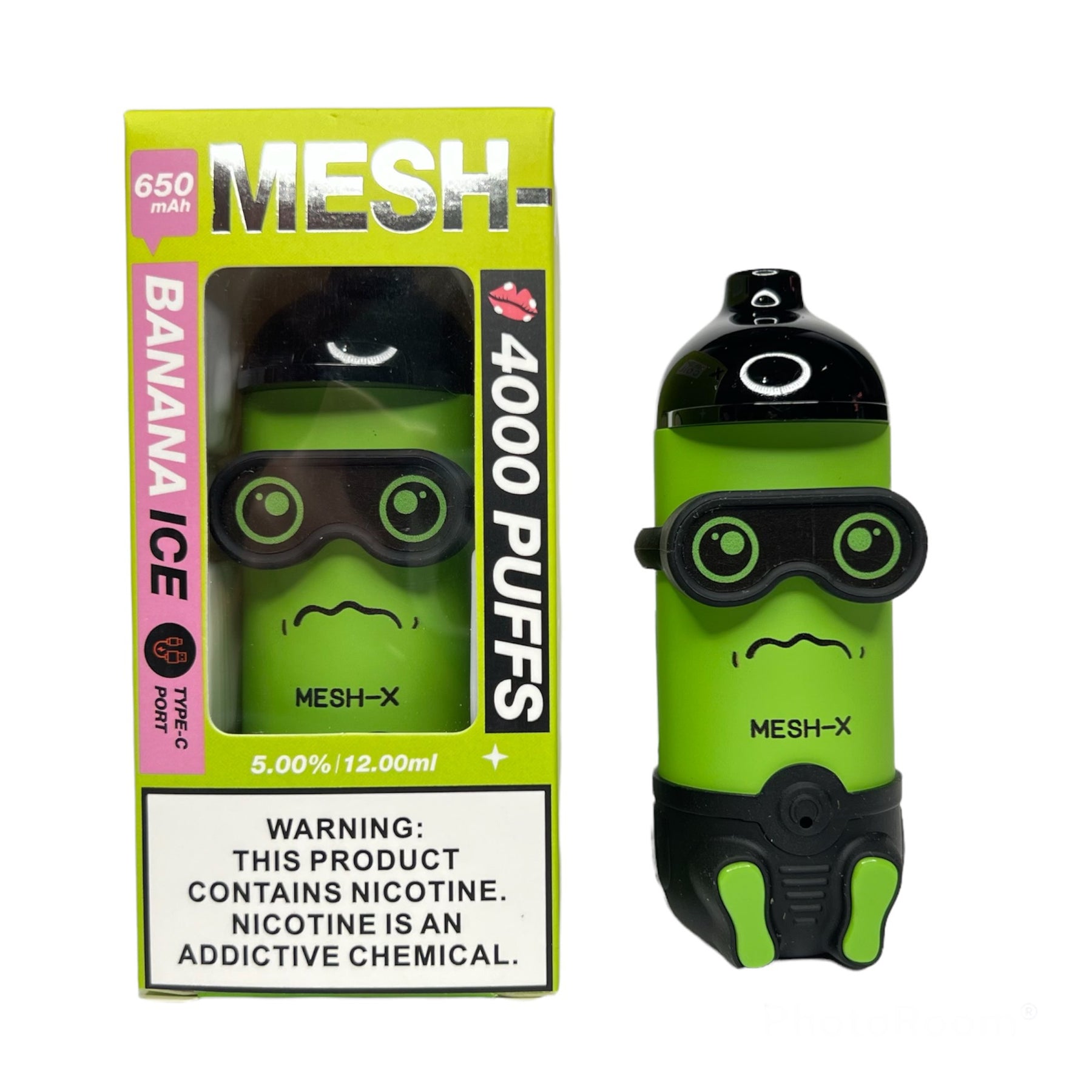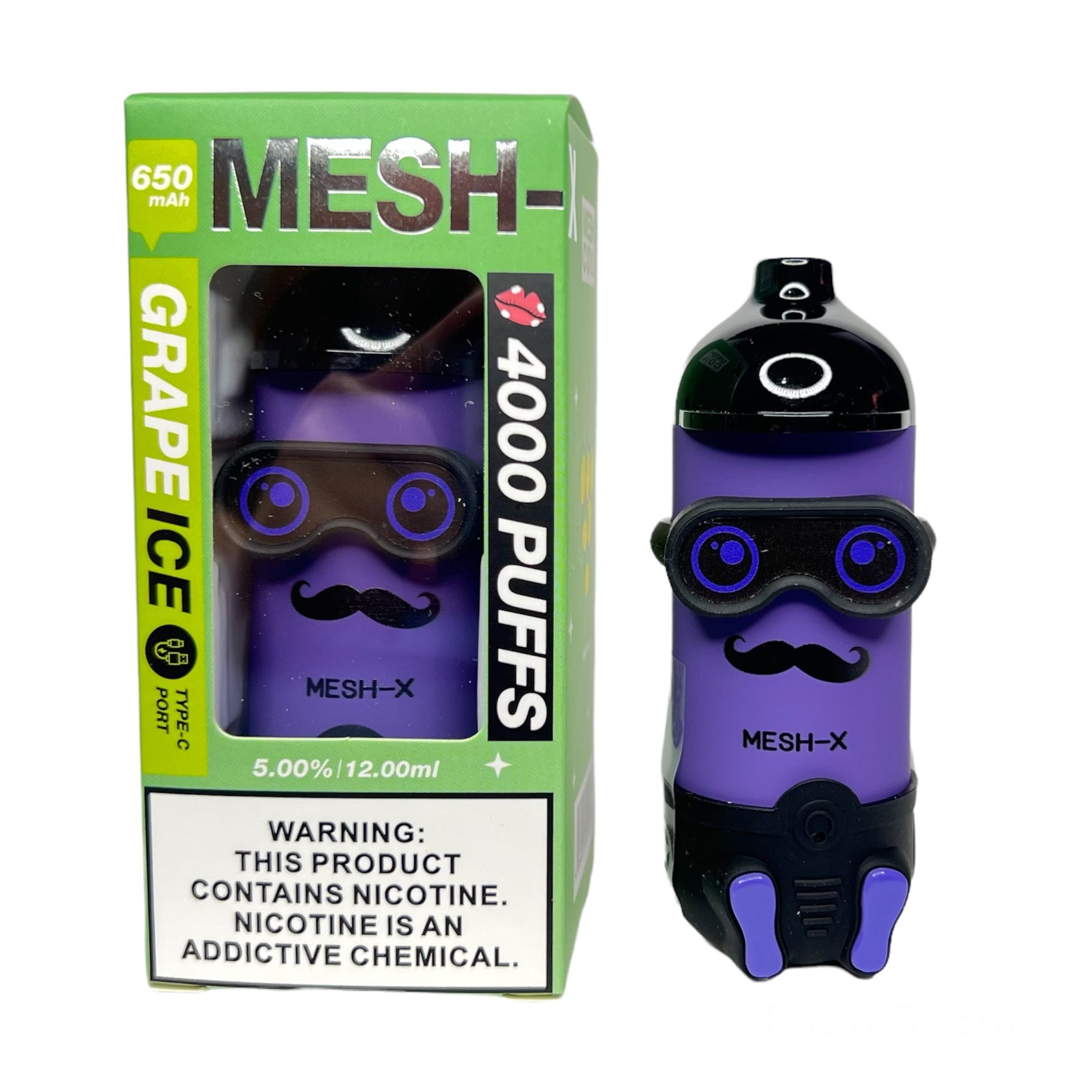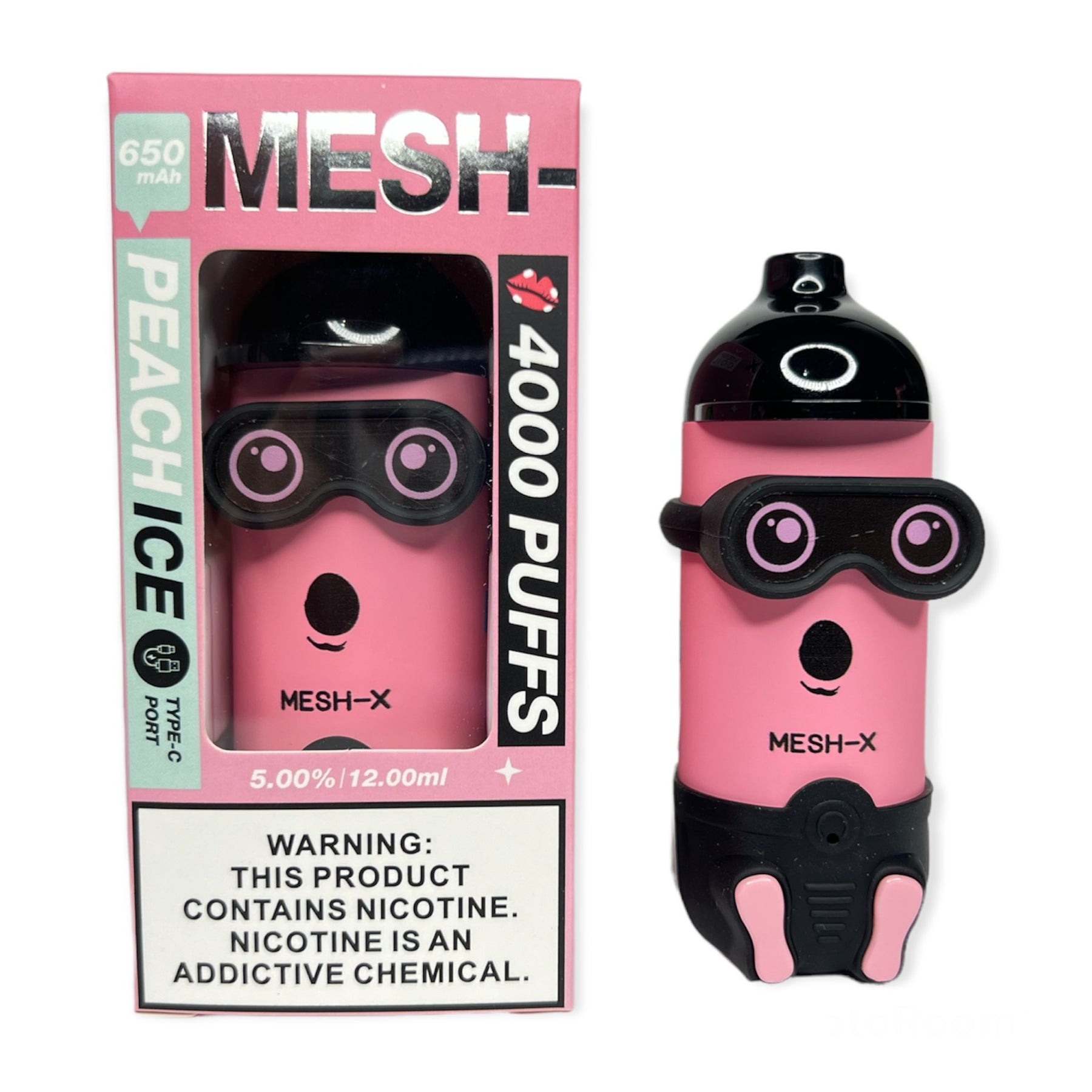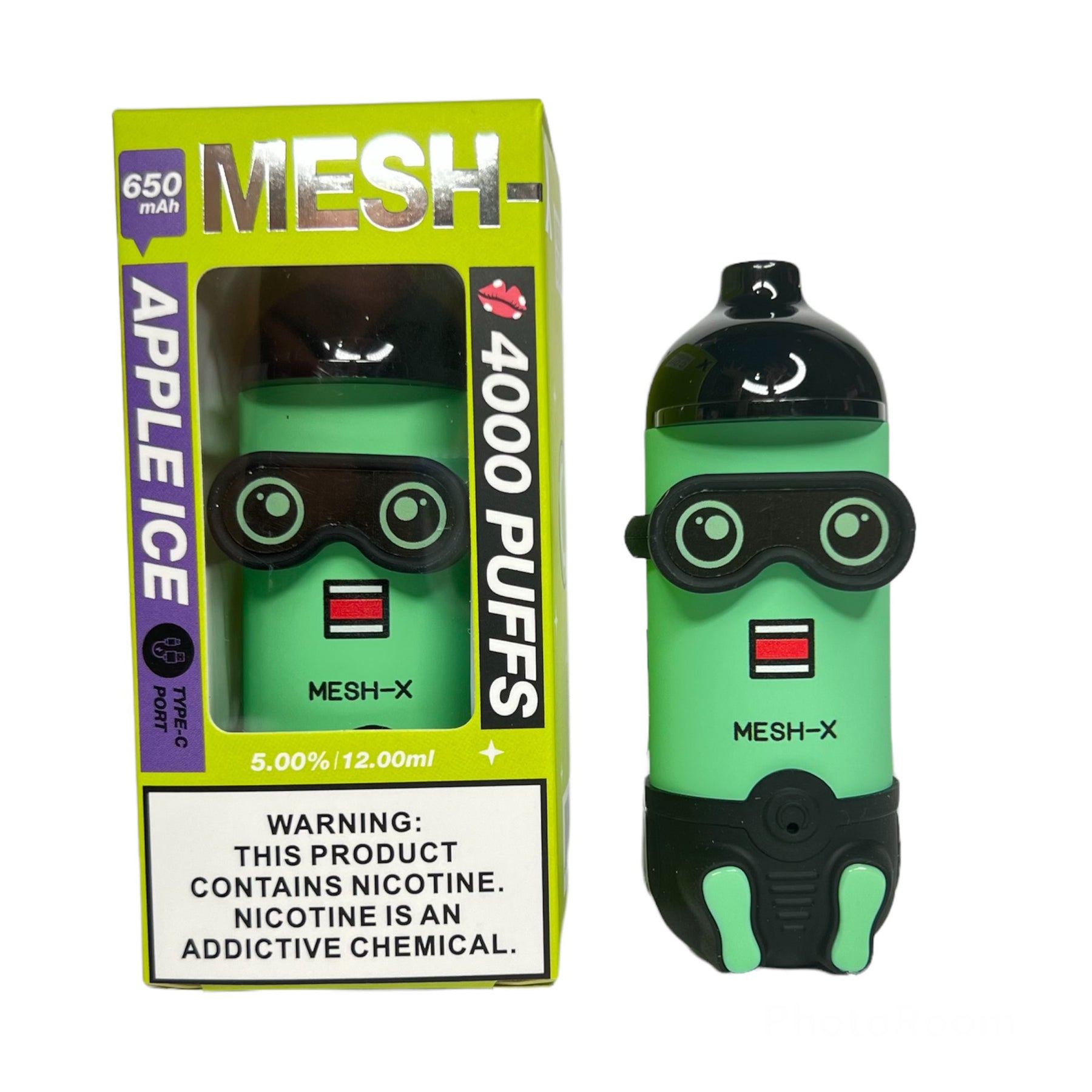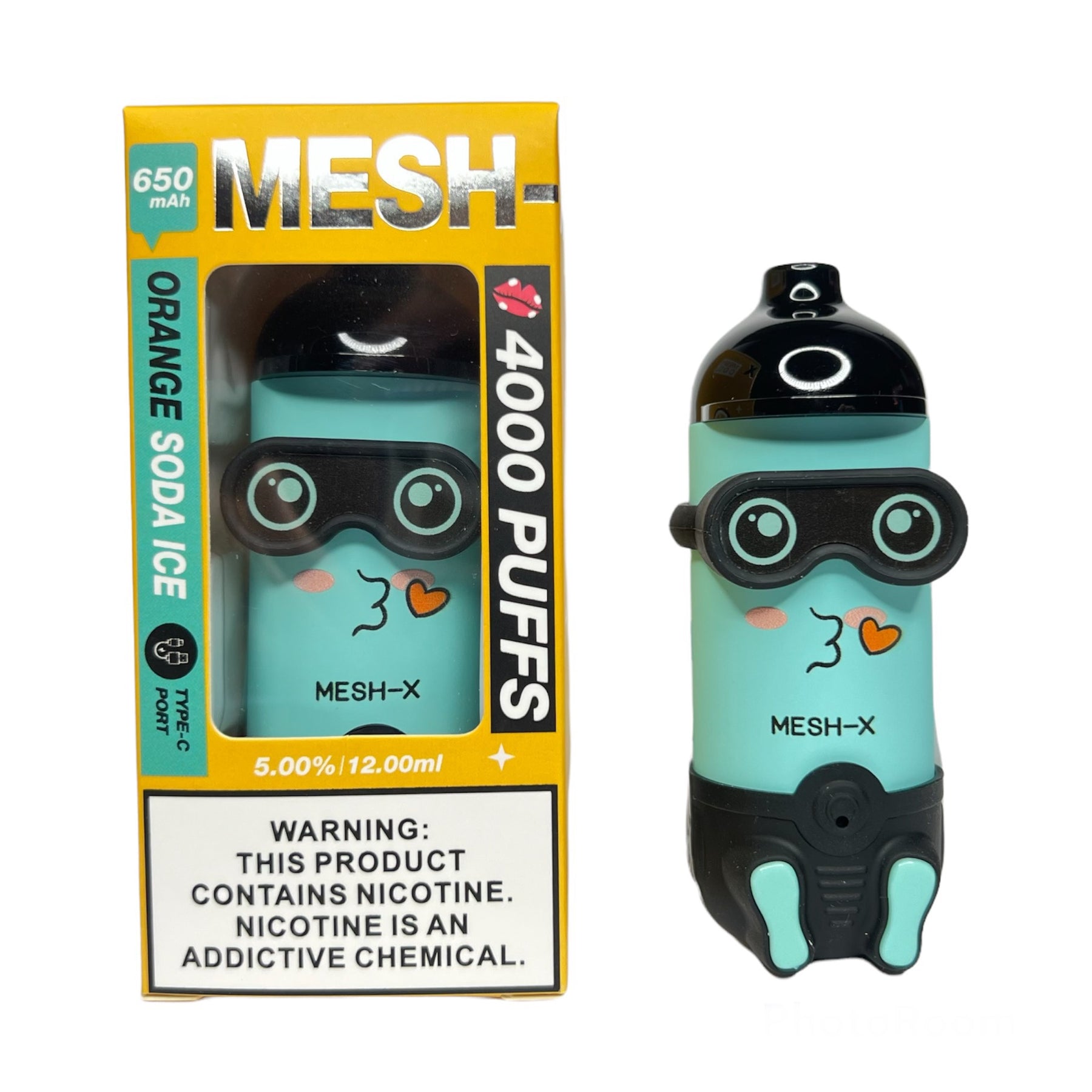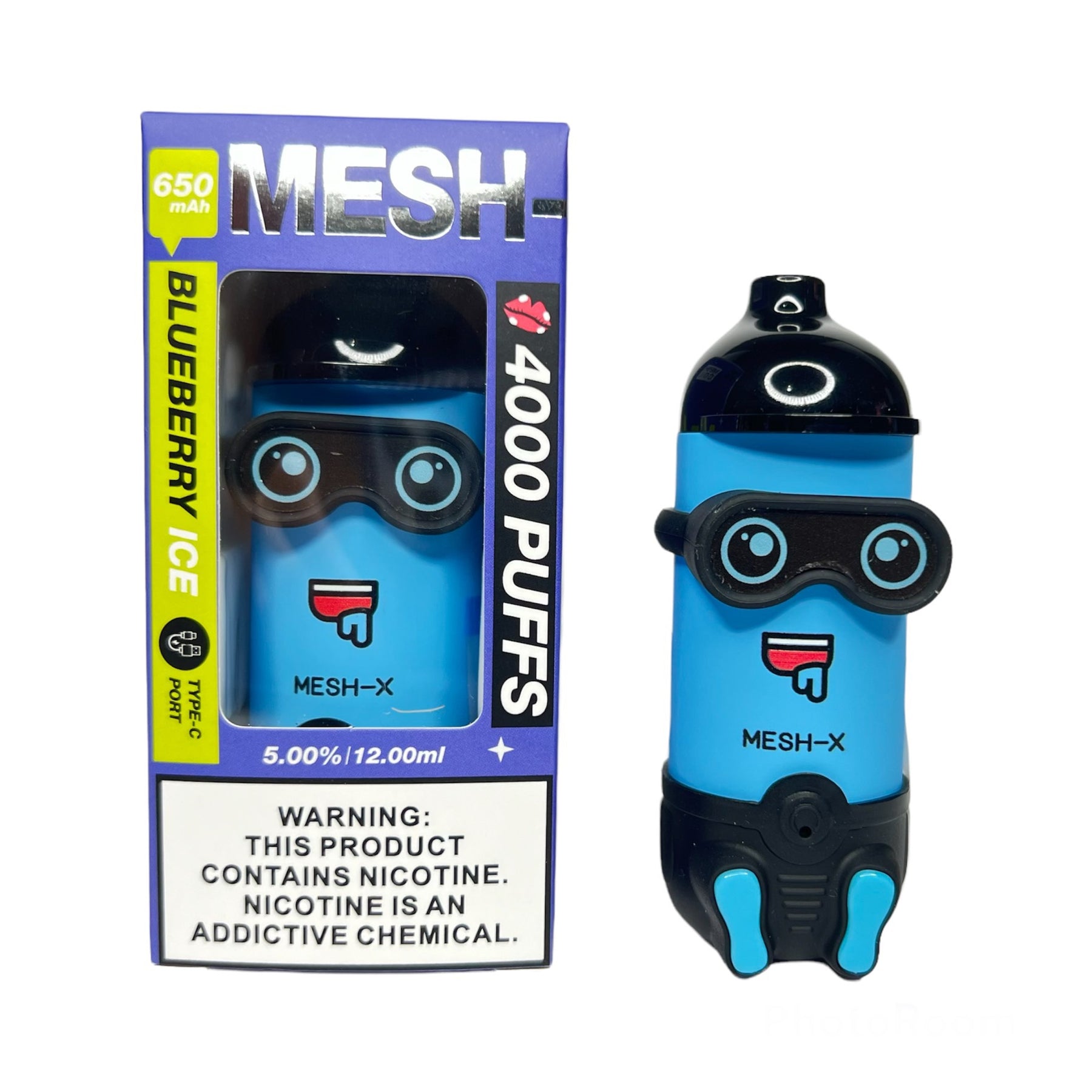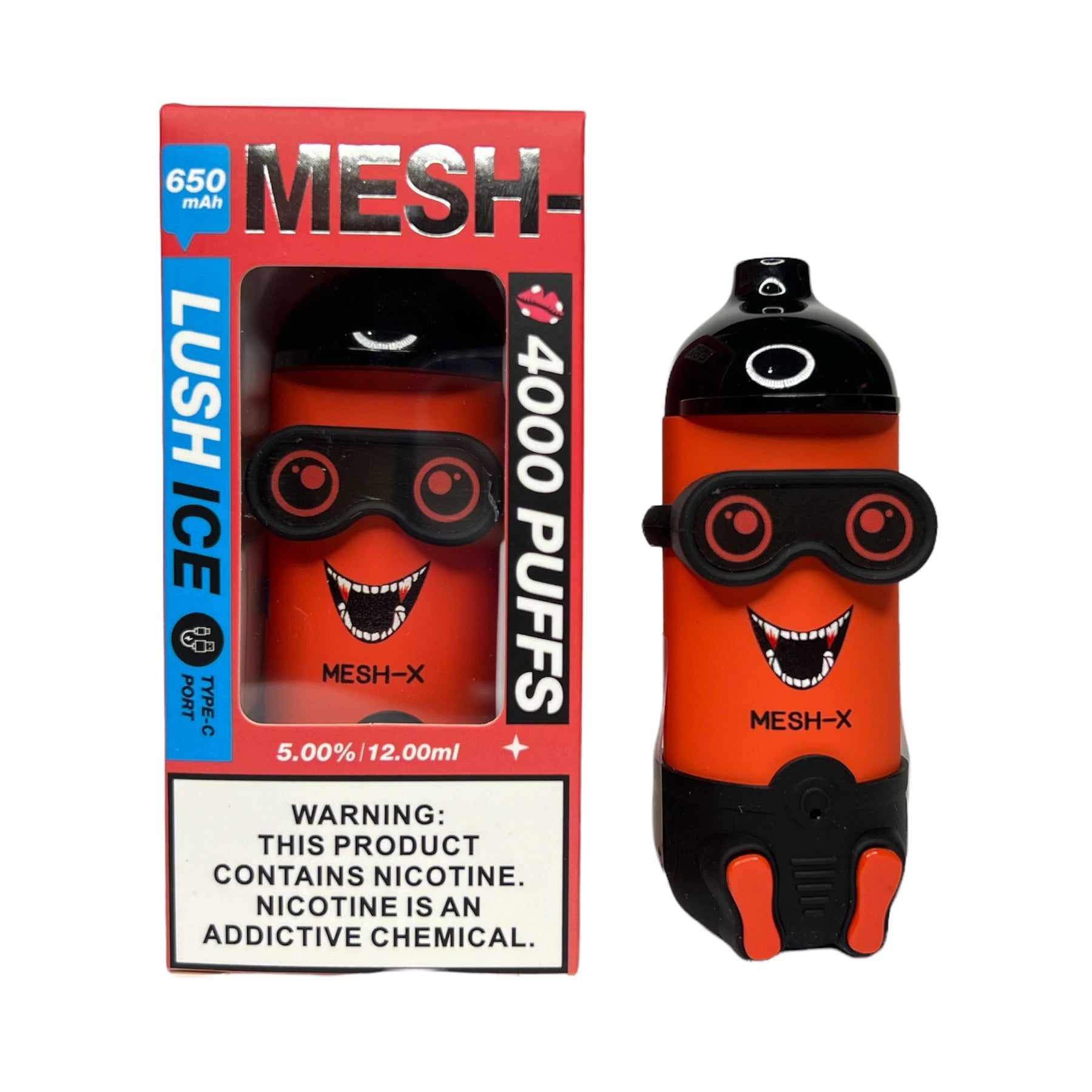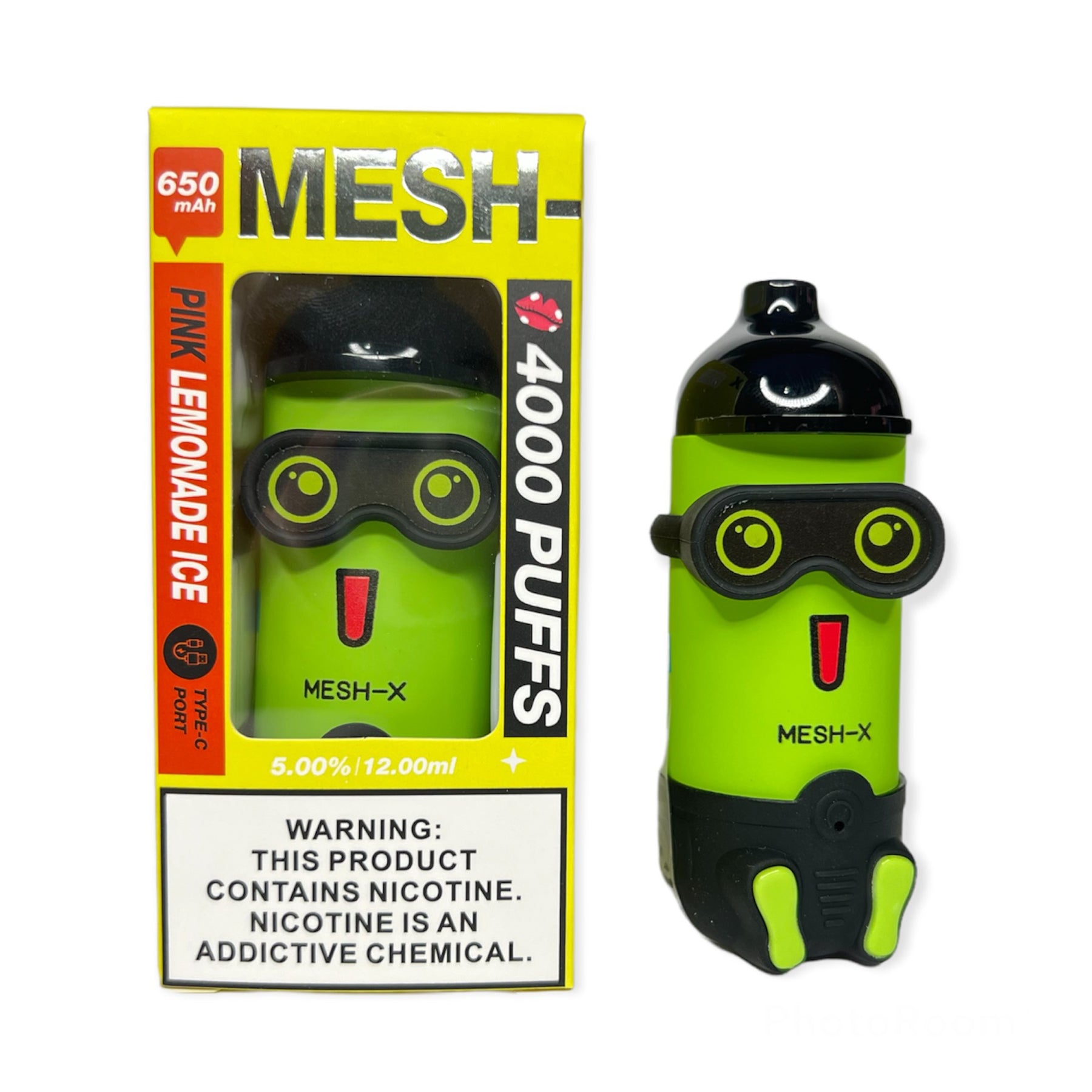 Mesh-X Rechargeable Disposable Vape
The Mesh X vape disposable is one of the most unique vapes on the market. In addition to originality in design, the flavors available for this vape will make your mouth water. They have a 12ml capacity that produces 4,000 puffs per disposable. One of the best features of the Mesh X is that they are rechargeable so you are able to get smooth hits throughout the duration of the e liquid reservoir. 
The Unique Mesh X Vape Design:
This disposable vape is unique in all ways possible. However, the most notable thing that sets the Mesh X apart from other e cigarettes is that the design of the body look similar to a minion. Other brands have brought us a bunch of cool new things but never something this peculiar. 
Mesh X Vape Features:
12ml 5% nicotine e liquid

4,000 puffs

Rechargeable with type C port

650mAh battery

Mesh Coil

14 flavors available
Minon Vapes
I absolutely love these little guys! The flavor is mild which is nice bc I don't like a strong or overpowering taste. My only negative comment and the reason for 4 stars and not 5 is I have placed 2 separate orders for the Minon vapes and both times 1 of them have been DOA. There's nothing more disappointing than receiving a dead hitter. Although it still looks cute sitting on my shelf.