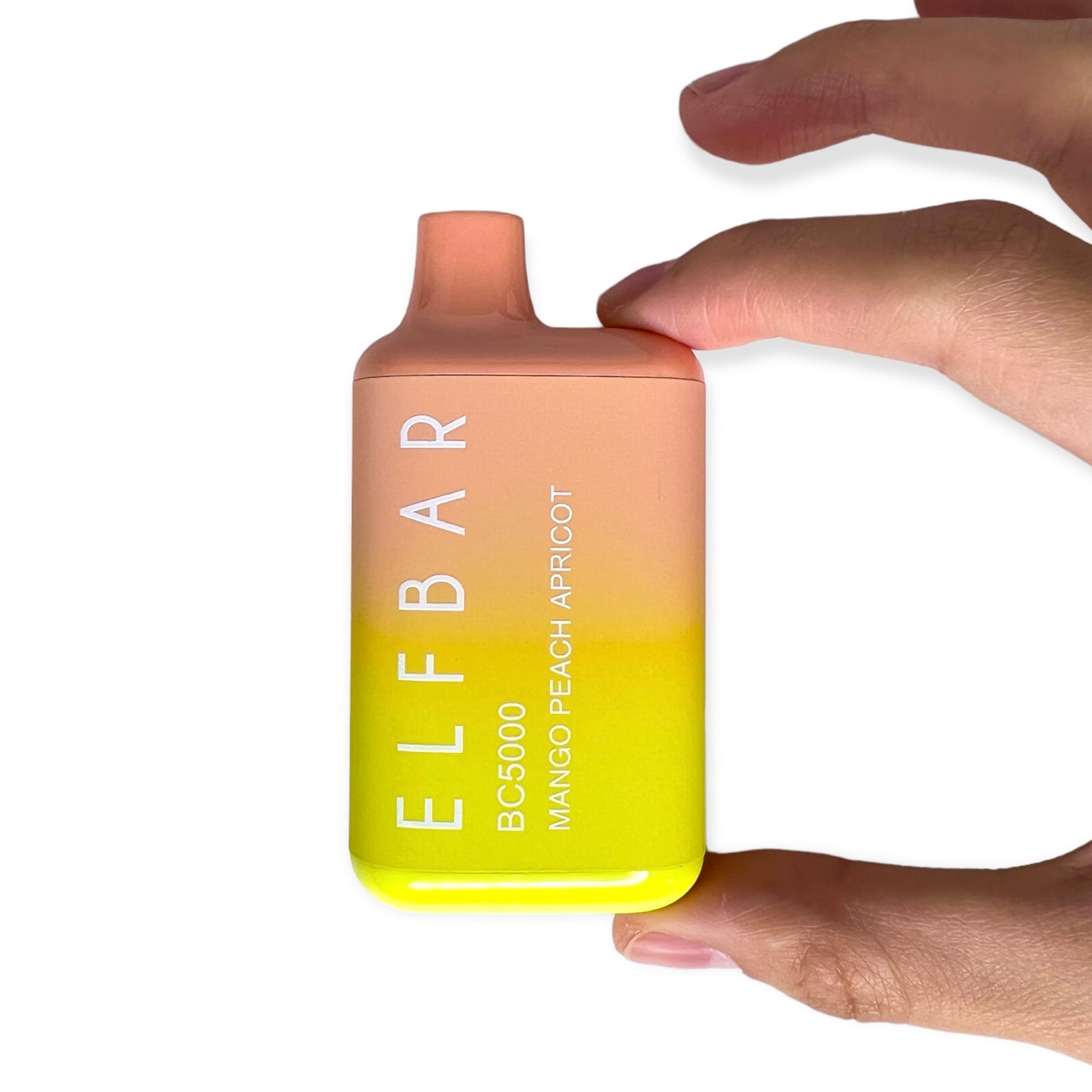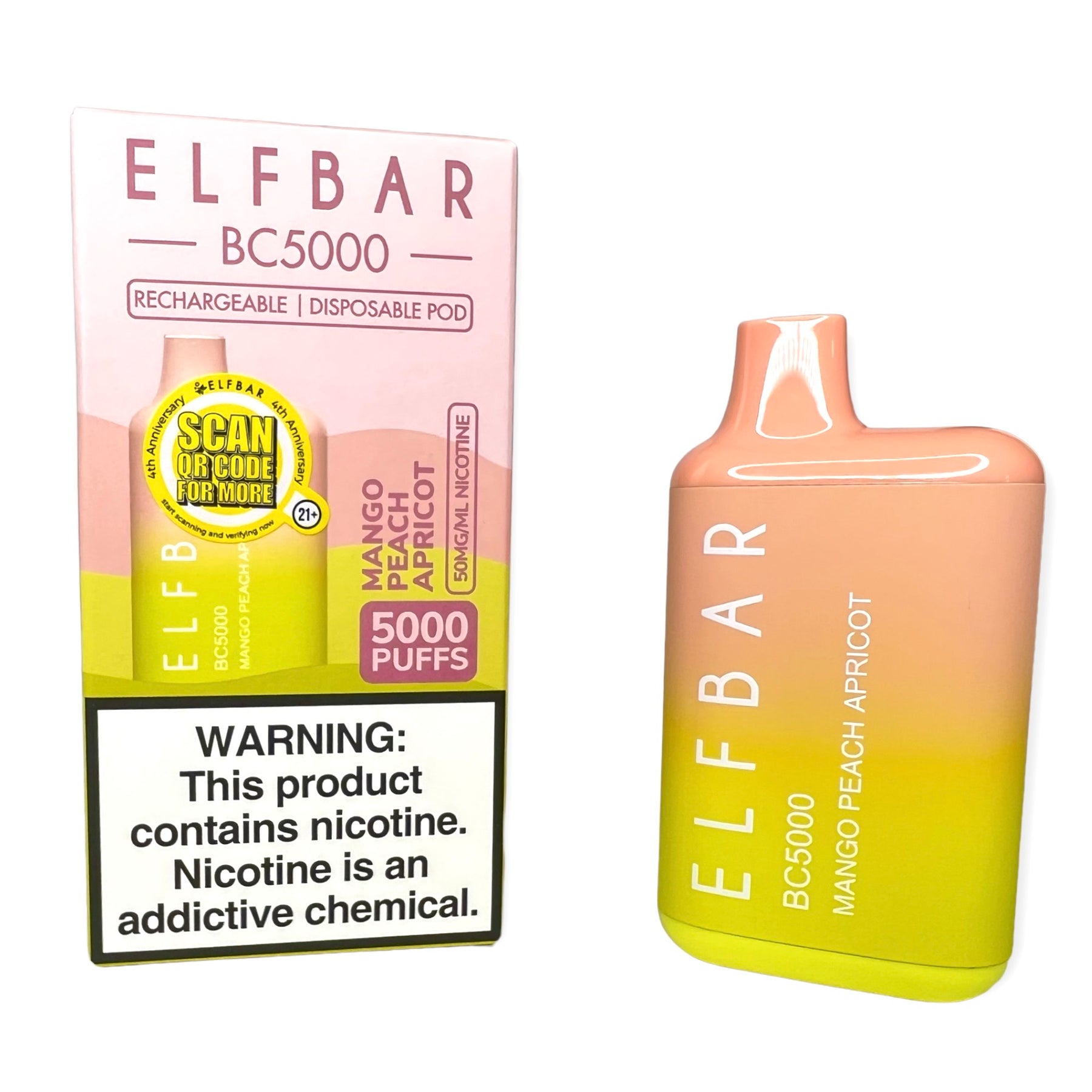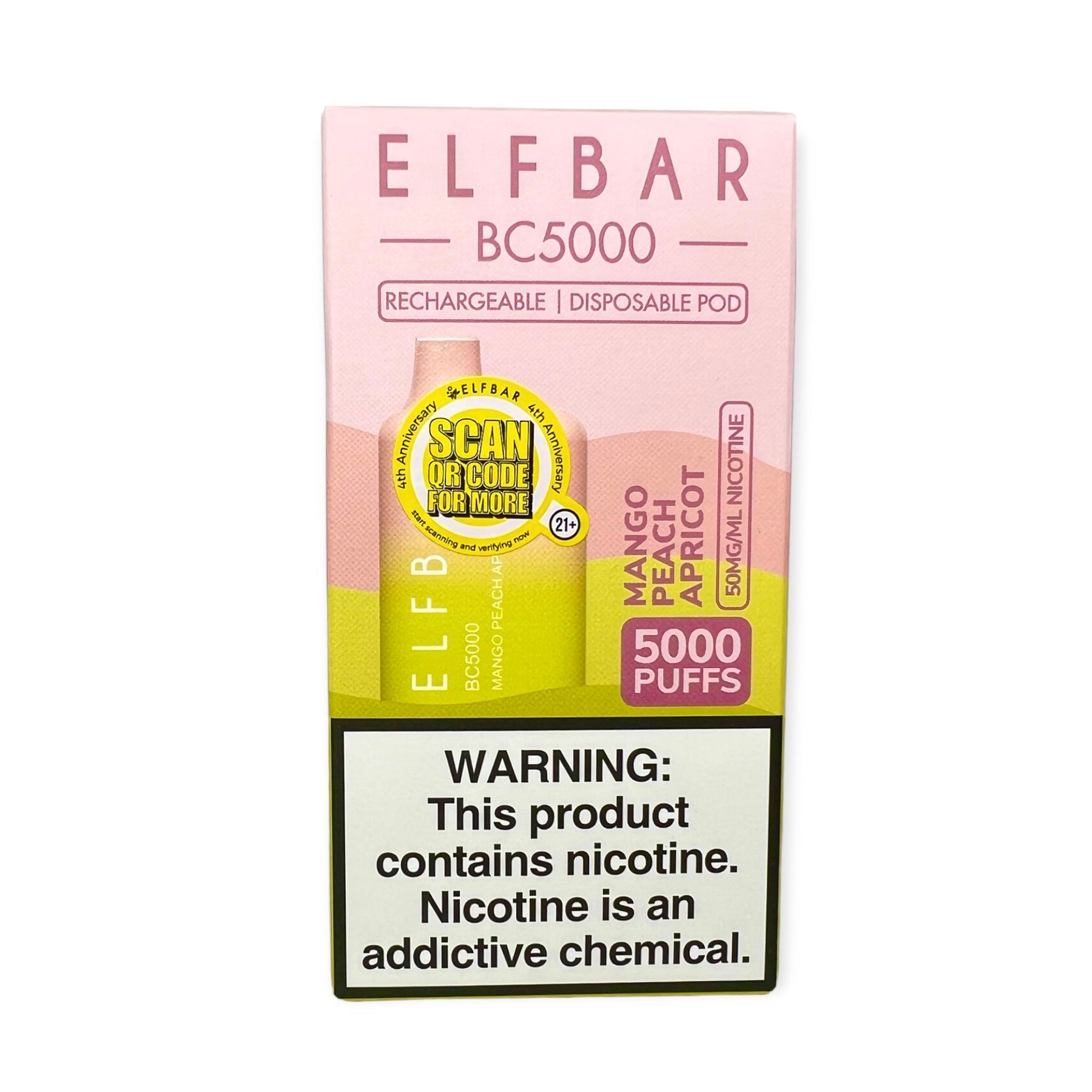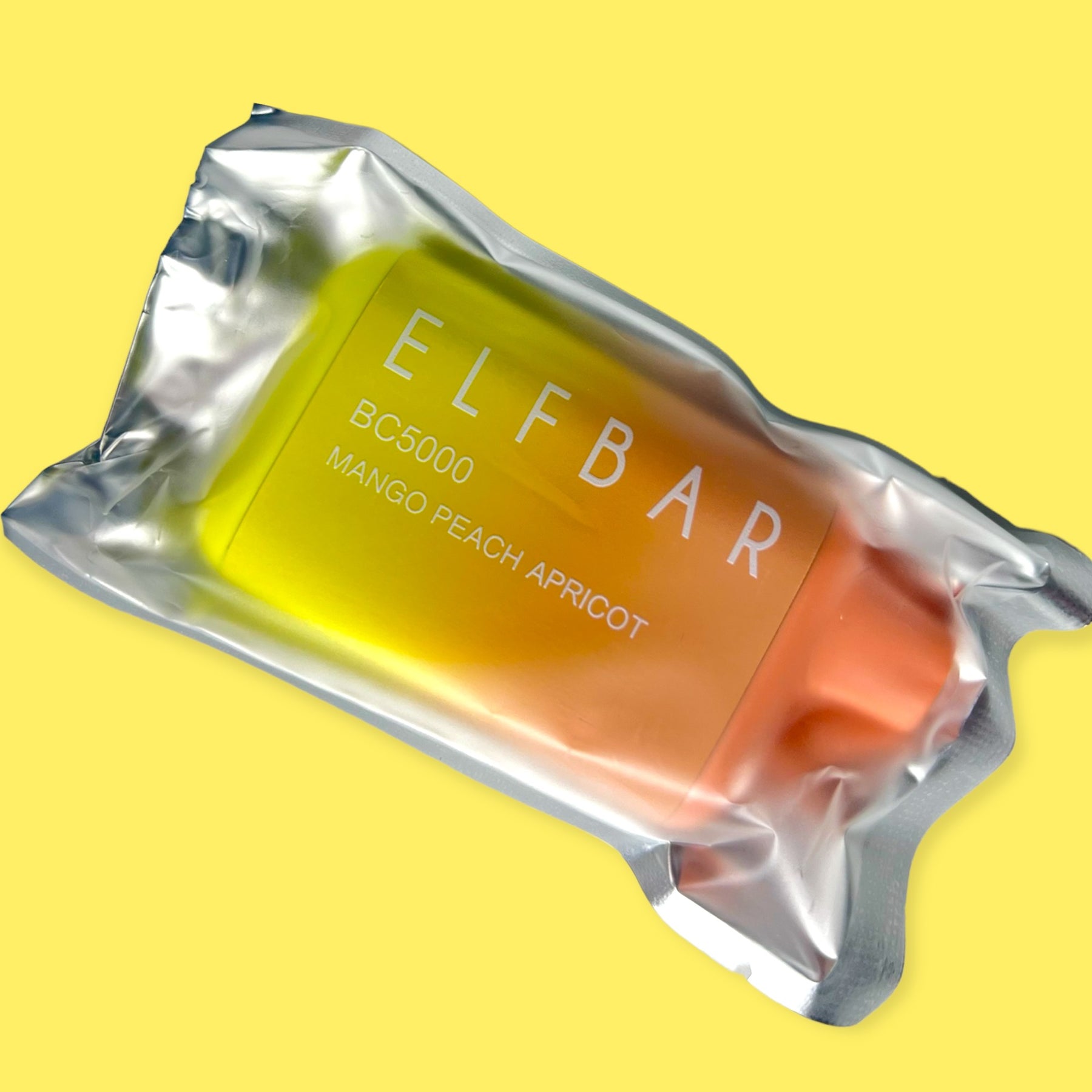 Mango Peach Apricot Elf Bar BC5000 Disposable Vape
Elf Bar Mango Peach Apricot Description:
We all know that mango and peach are well liked flavors across the board in the vape industry. This Elf Bar flavor combined two crowd favorite flavors and mixed it with a hint of tart apricot to create the perfect balanced flavor we see here today. Check out our other Elf Bar BC5000 flavors and discover which one is the perfect for you!
Mango Peach Apricot Elf Bar BC5000 Features:
- 5,000 puff capacity
- Rechargeable with USB C charger
- Sleek Box Build
- 13ml pre filled e liquid
- 5% nicotine content
- Flavor: Mango Peach Apricot
taste great
by far one of my favorite elf bars, I recommend it to anyone who is a mango lover like myself!
fruity flavor
this elf bar is amazing, I loved the variety of flavors it has, you can definitely feel the buzz!