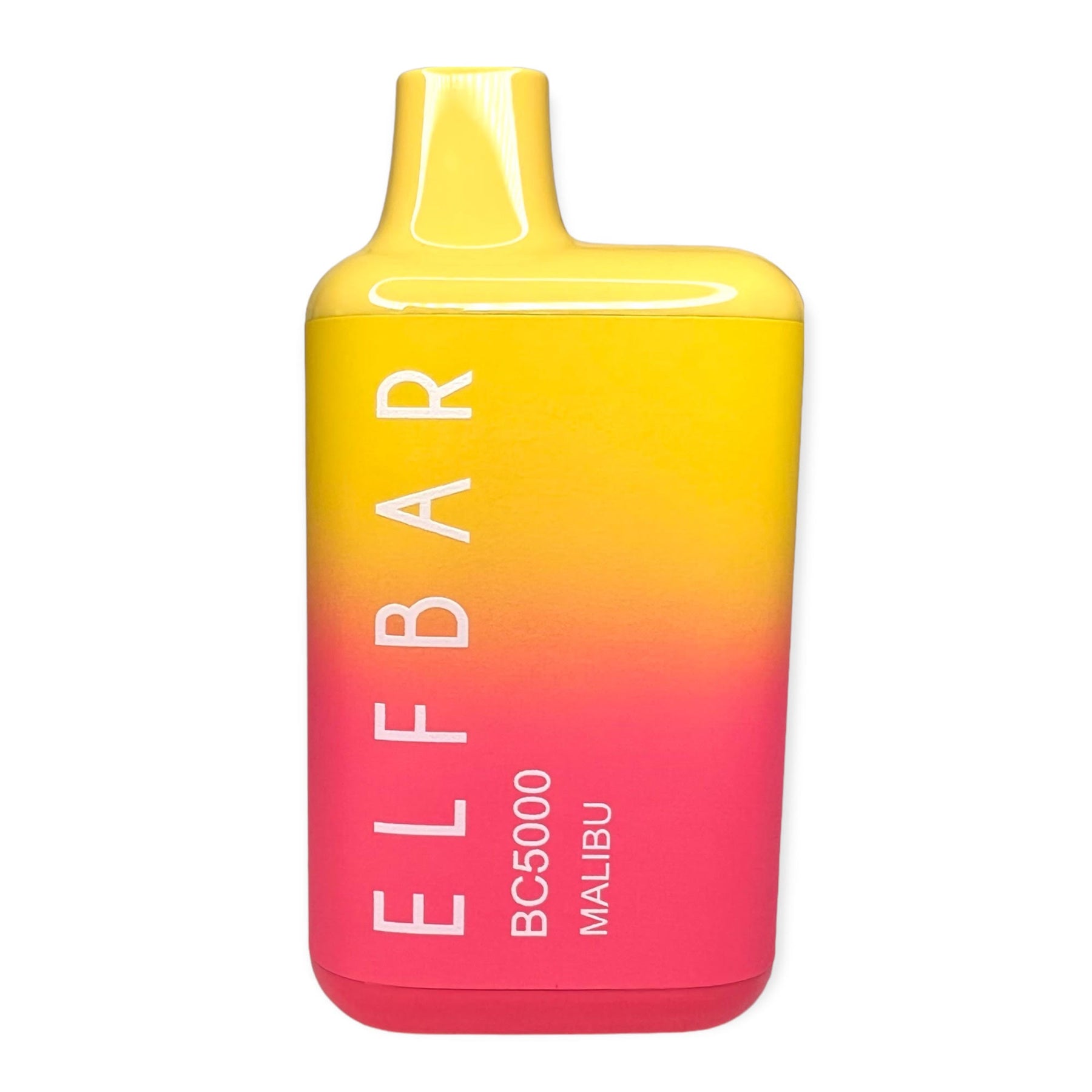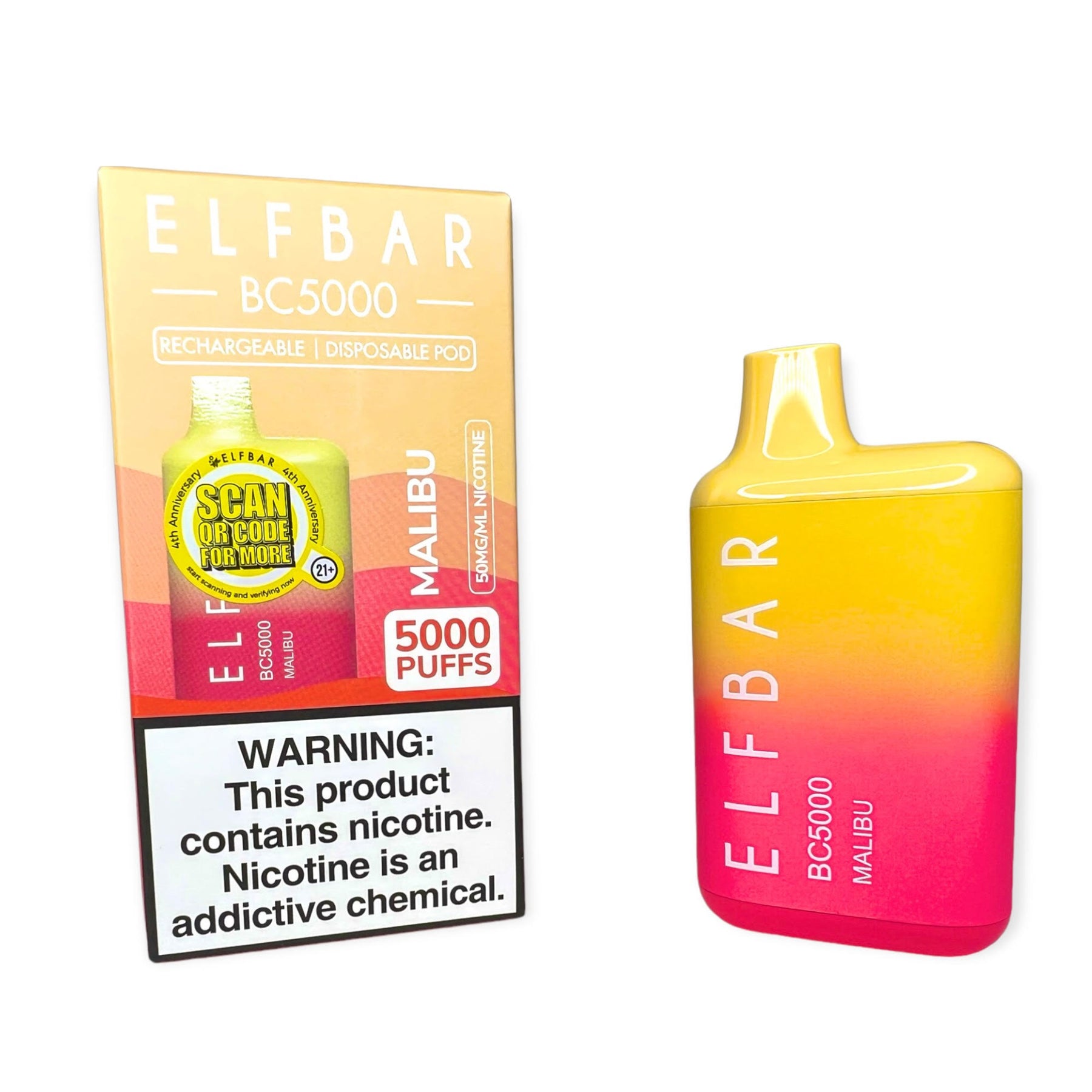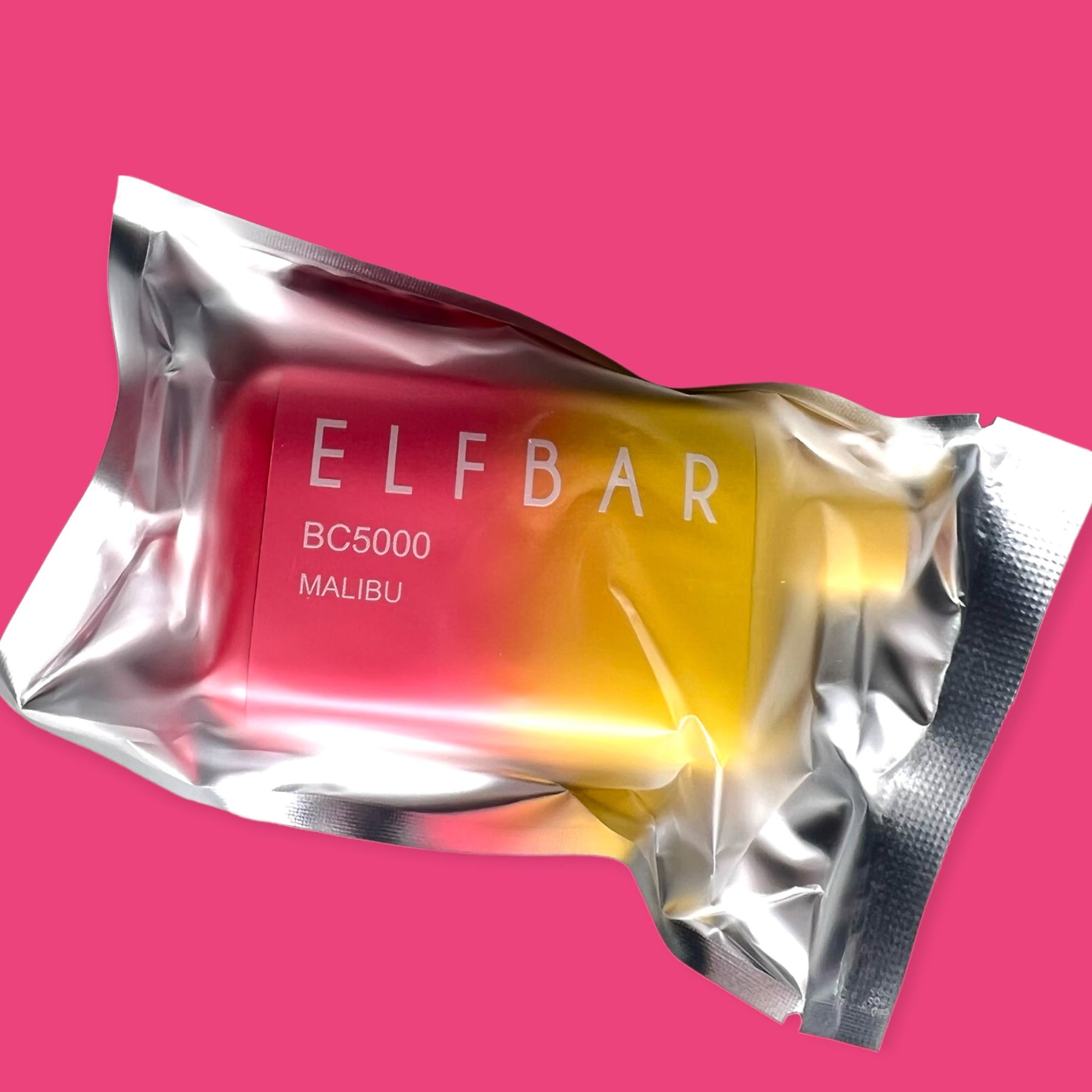 Malibu Elf Bar 5000 Puffs Disposable
Elf Bar Malibu Description:
This flavor tastes exactly like you imagine it would taste like. Sweet tones of pineapple and peach combine with the citrusy orange. This elf bar flavor is great for parties and social environments especially because it tastes just like the drink you had in mind. Check out our other Elf Bar flavors!
Malibu Elf Bar BC5000 Features:
- 5,000 puff capacity
- Rechargeable with USB C charger
- Sleek Box Build
- 13ml pre filled e liquid
- 5% nicotine content
- Flavor: Malibu
Great Product
this is one of the best elf bar I had so far!