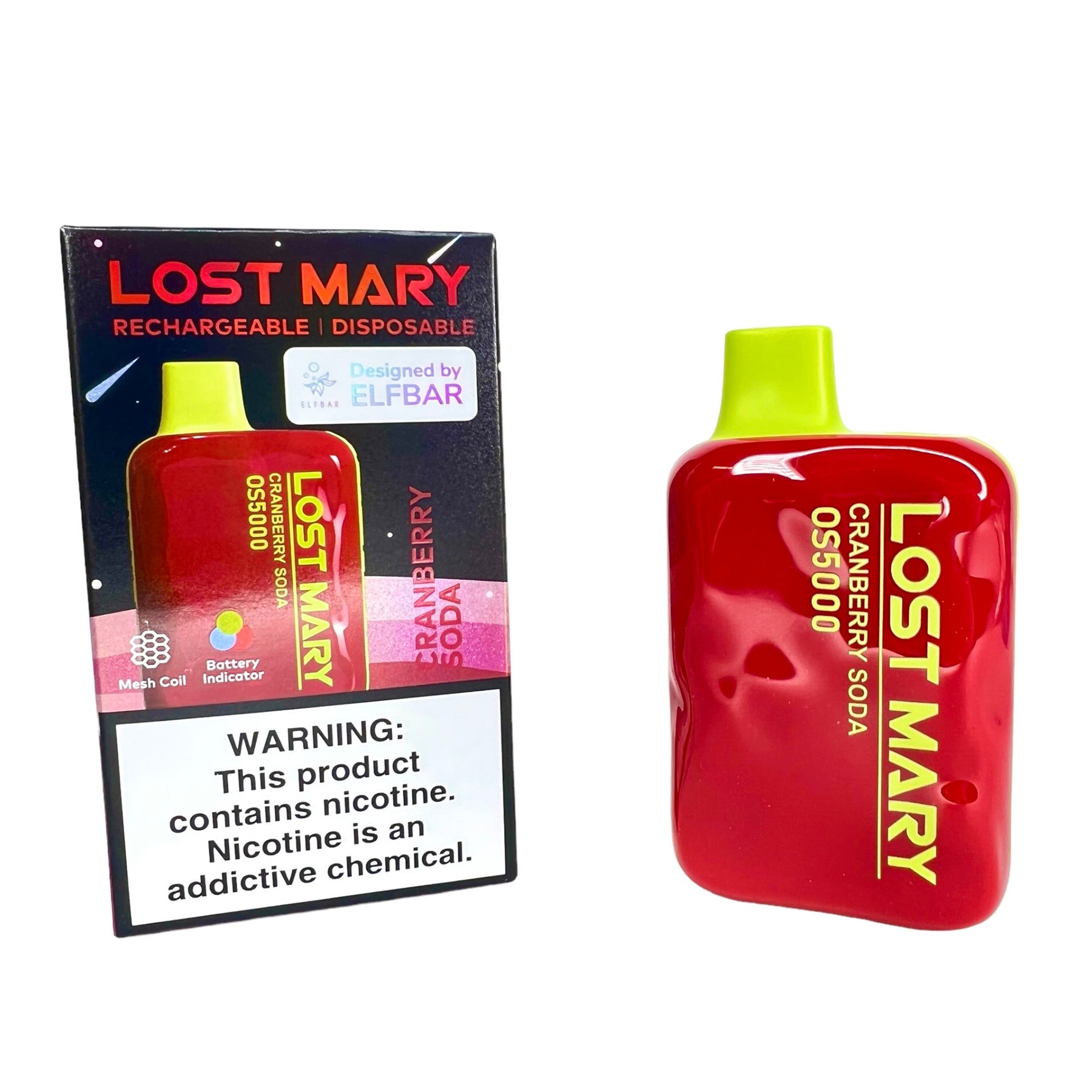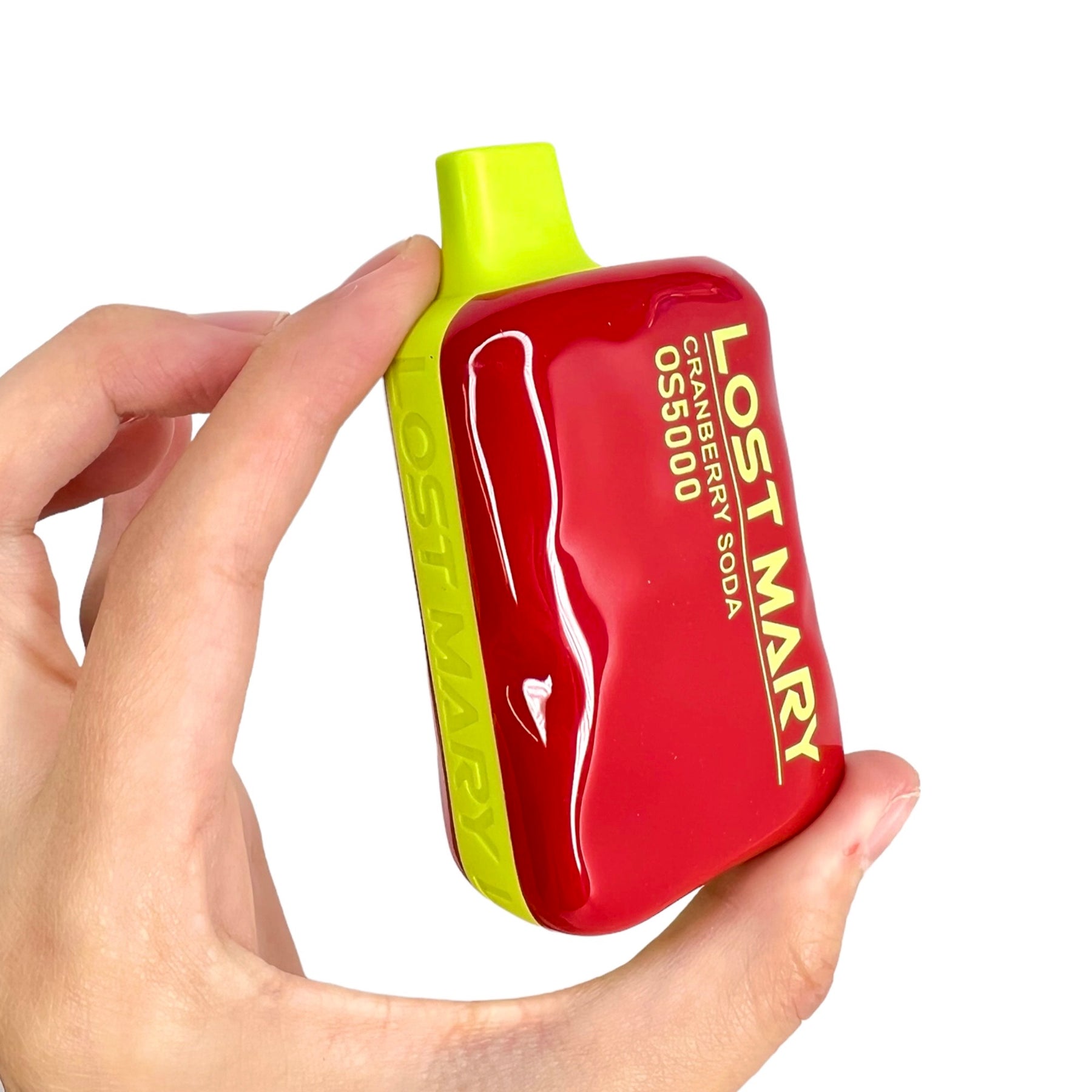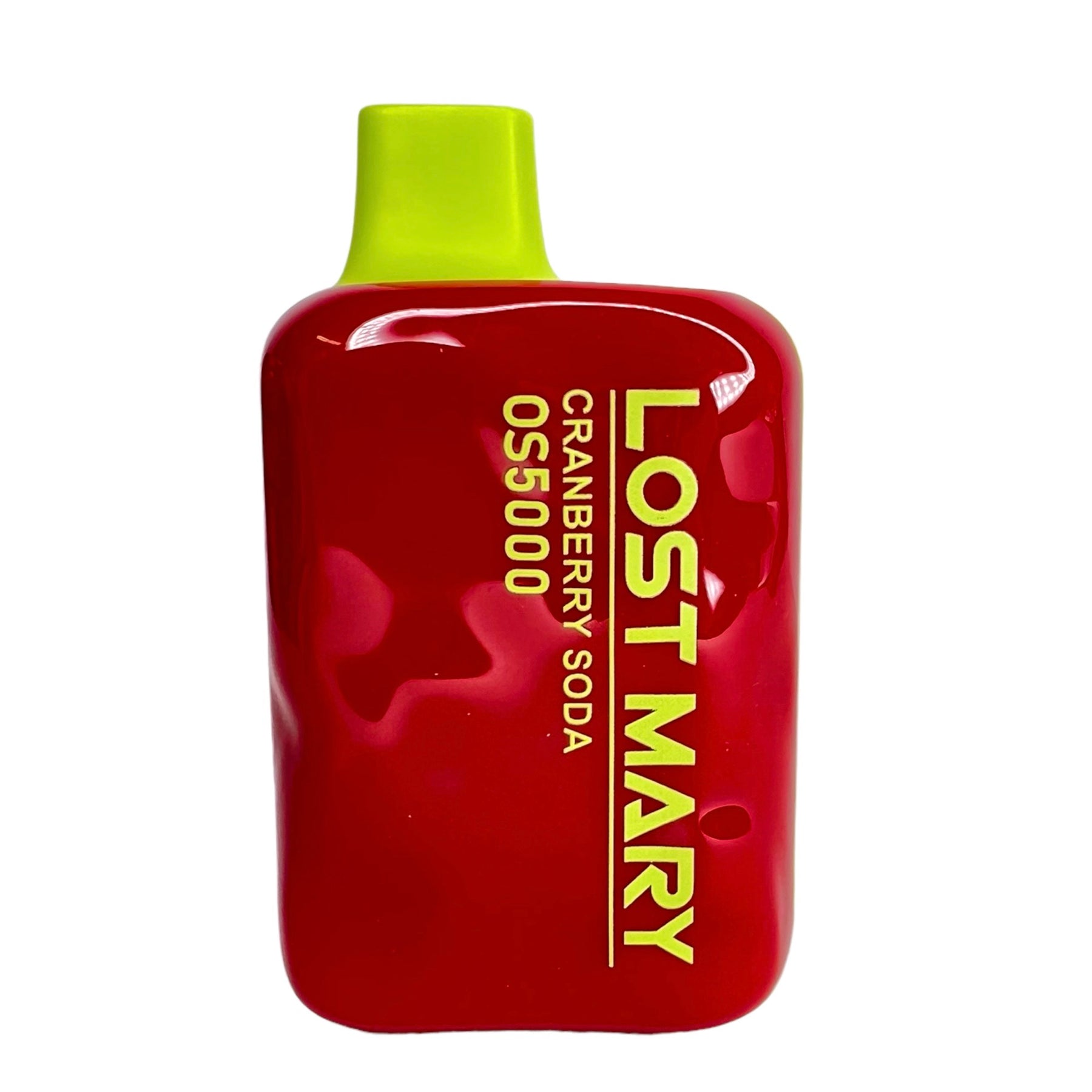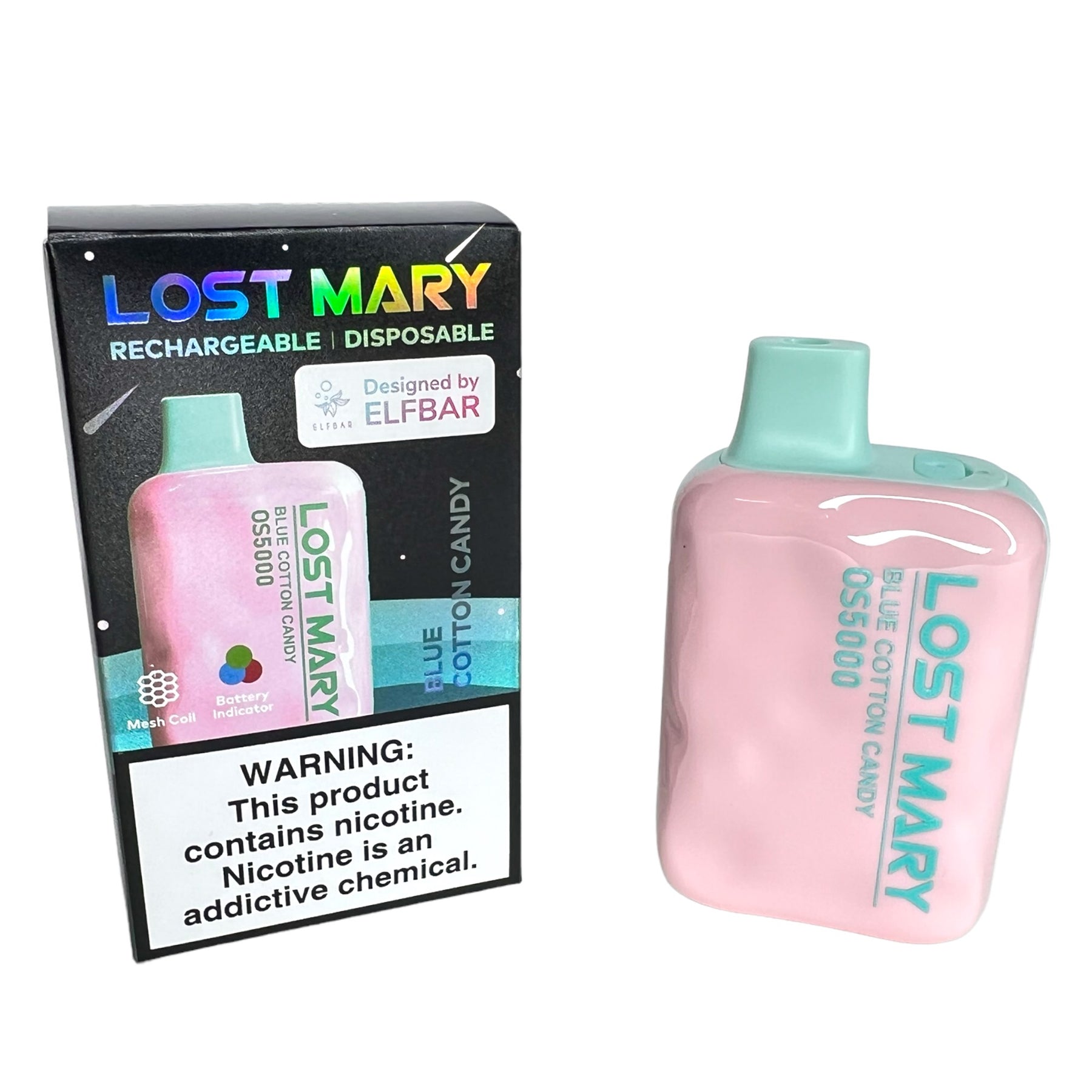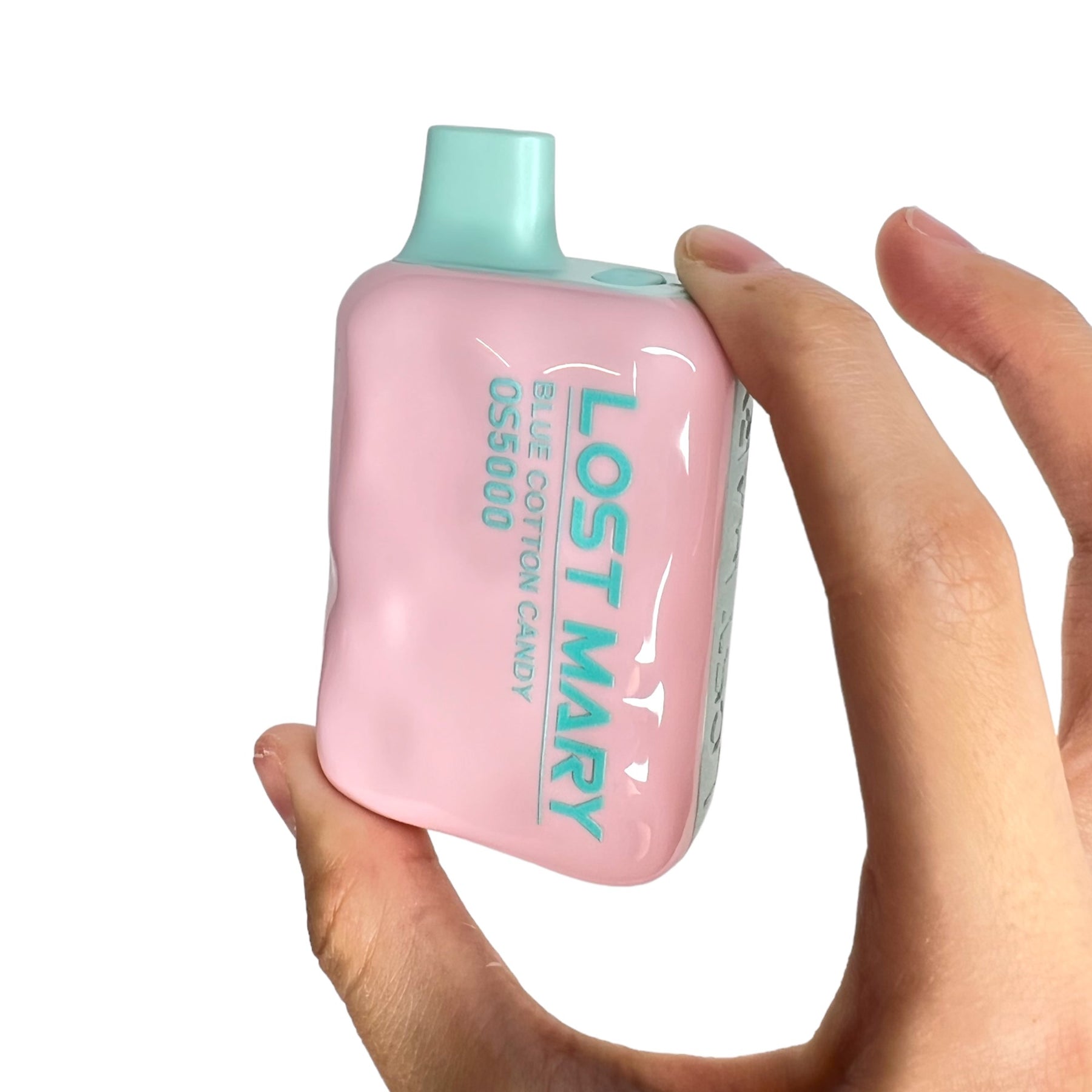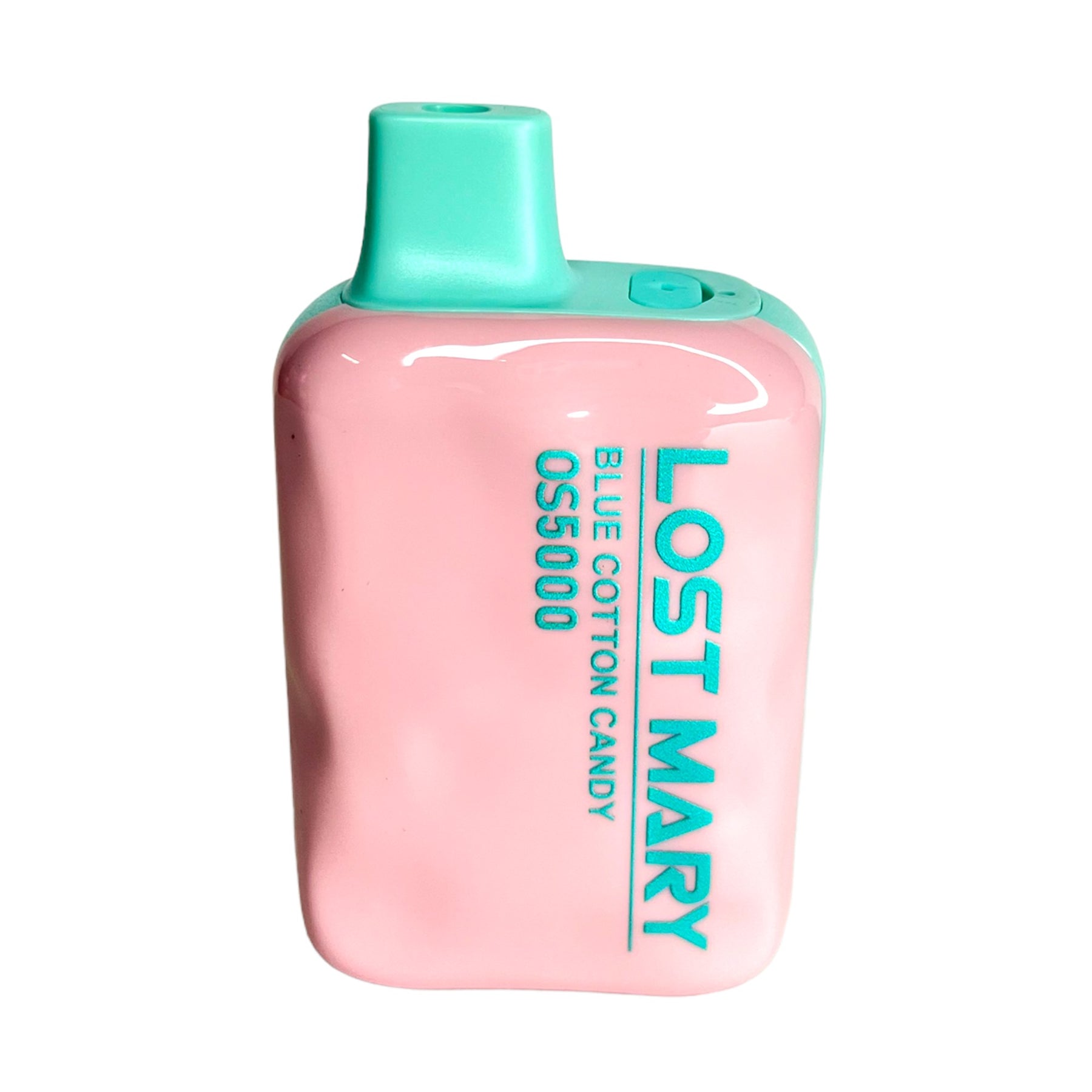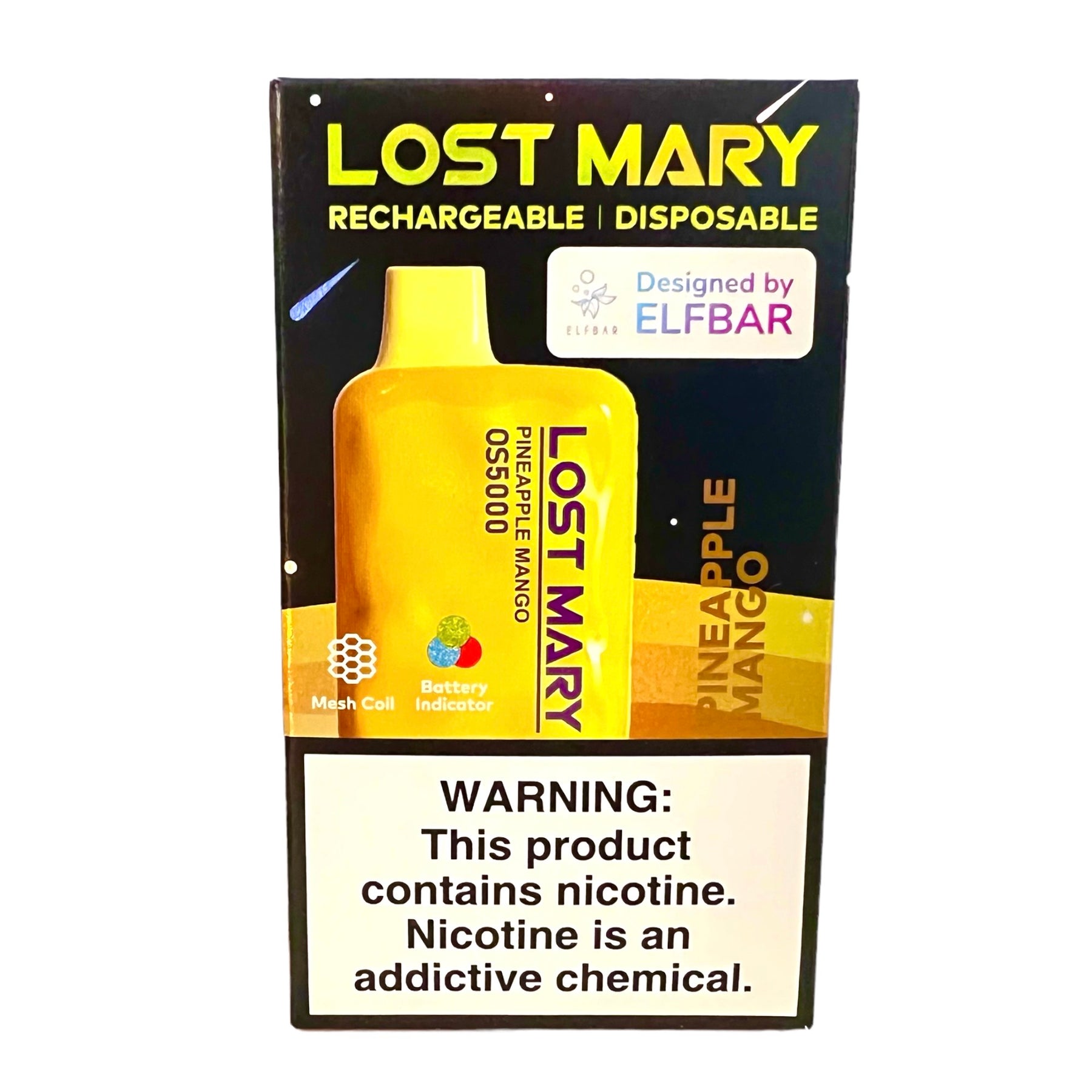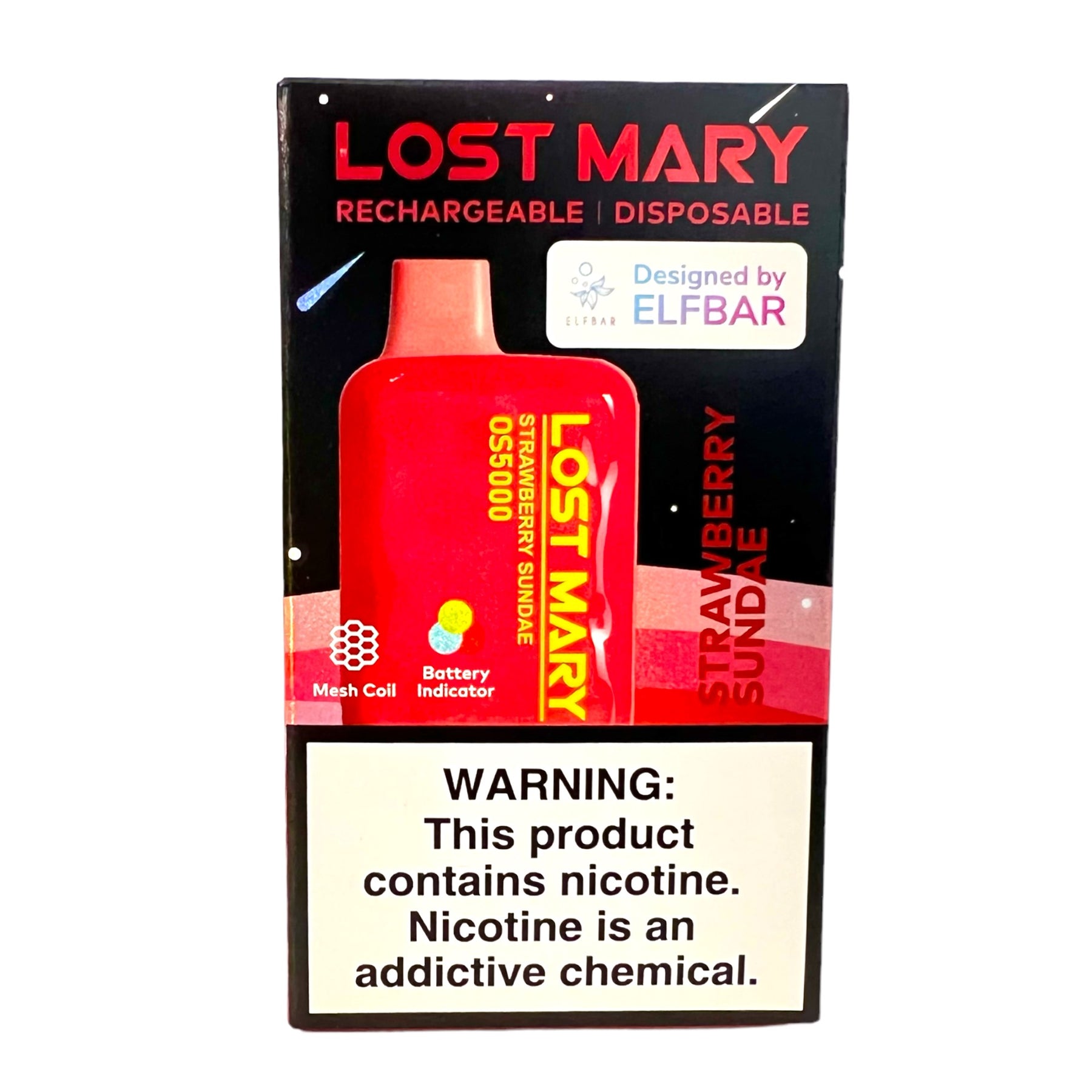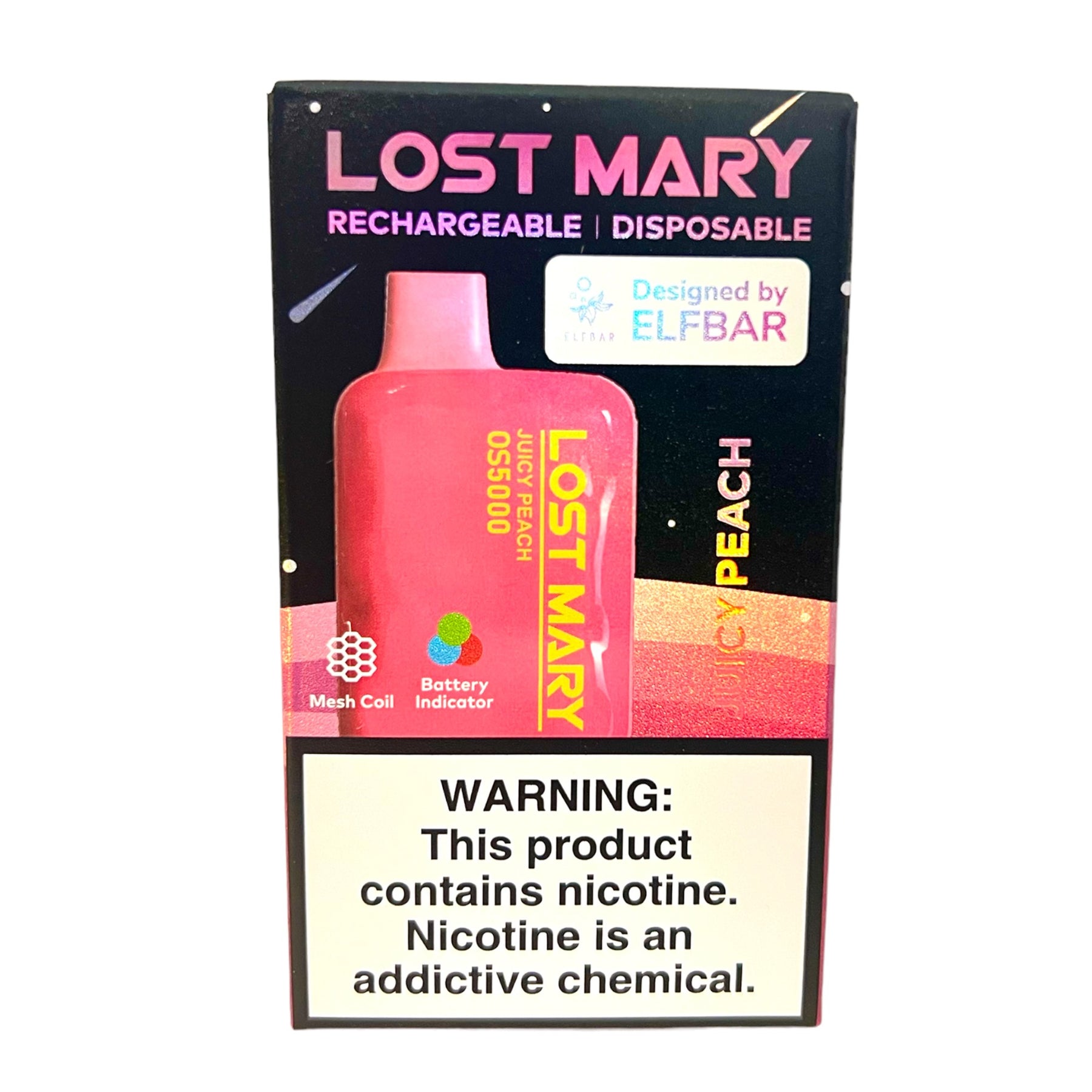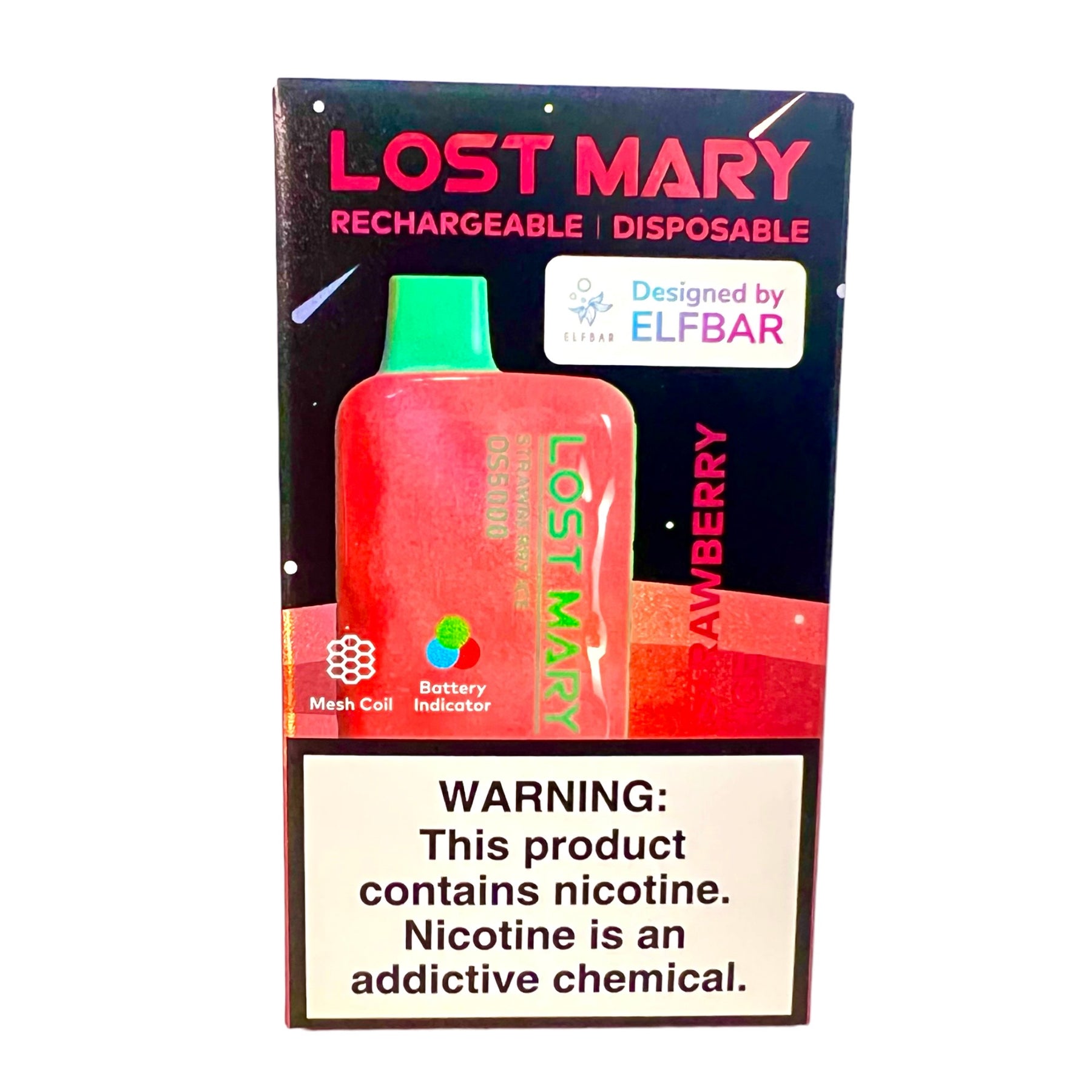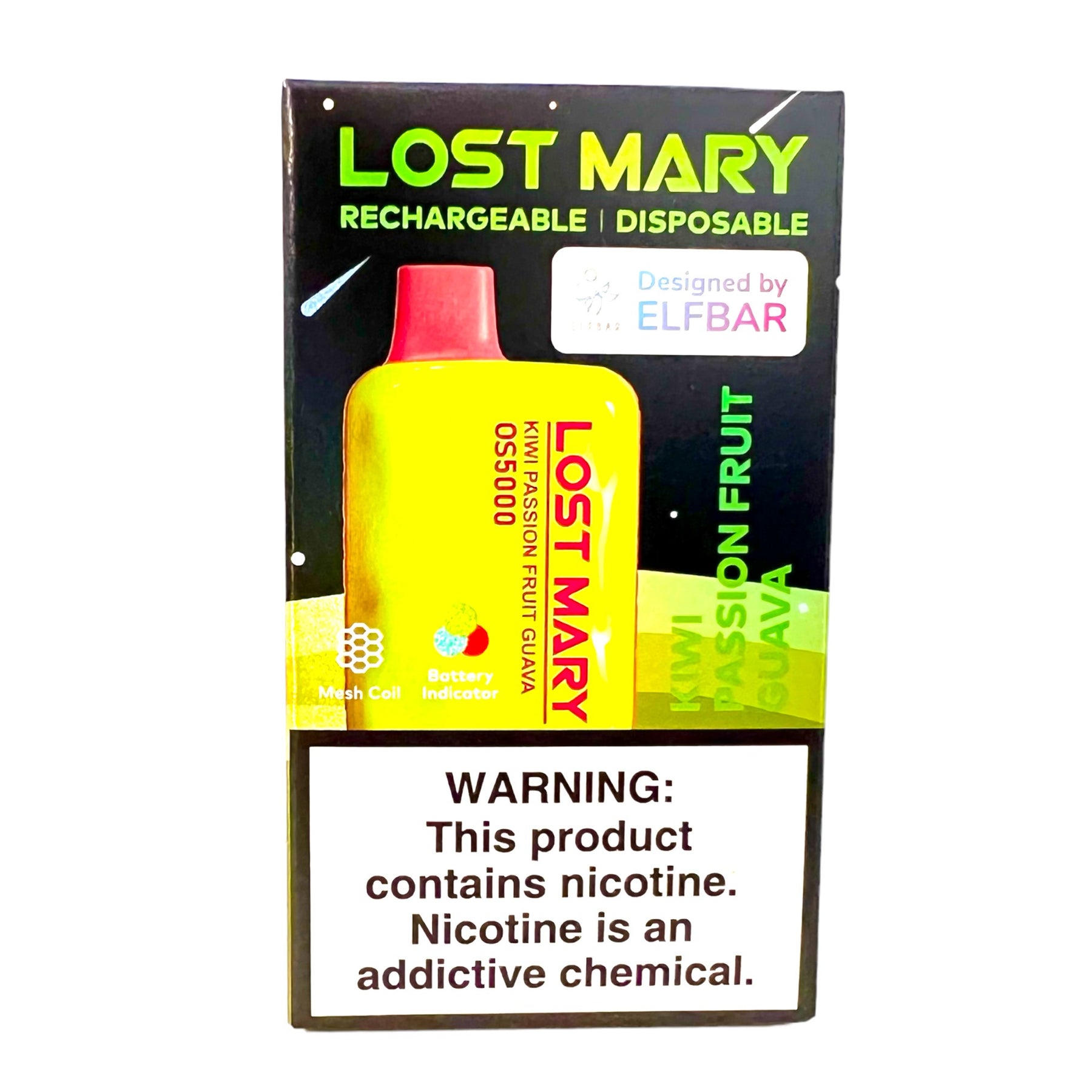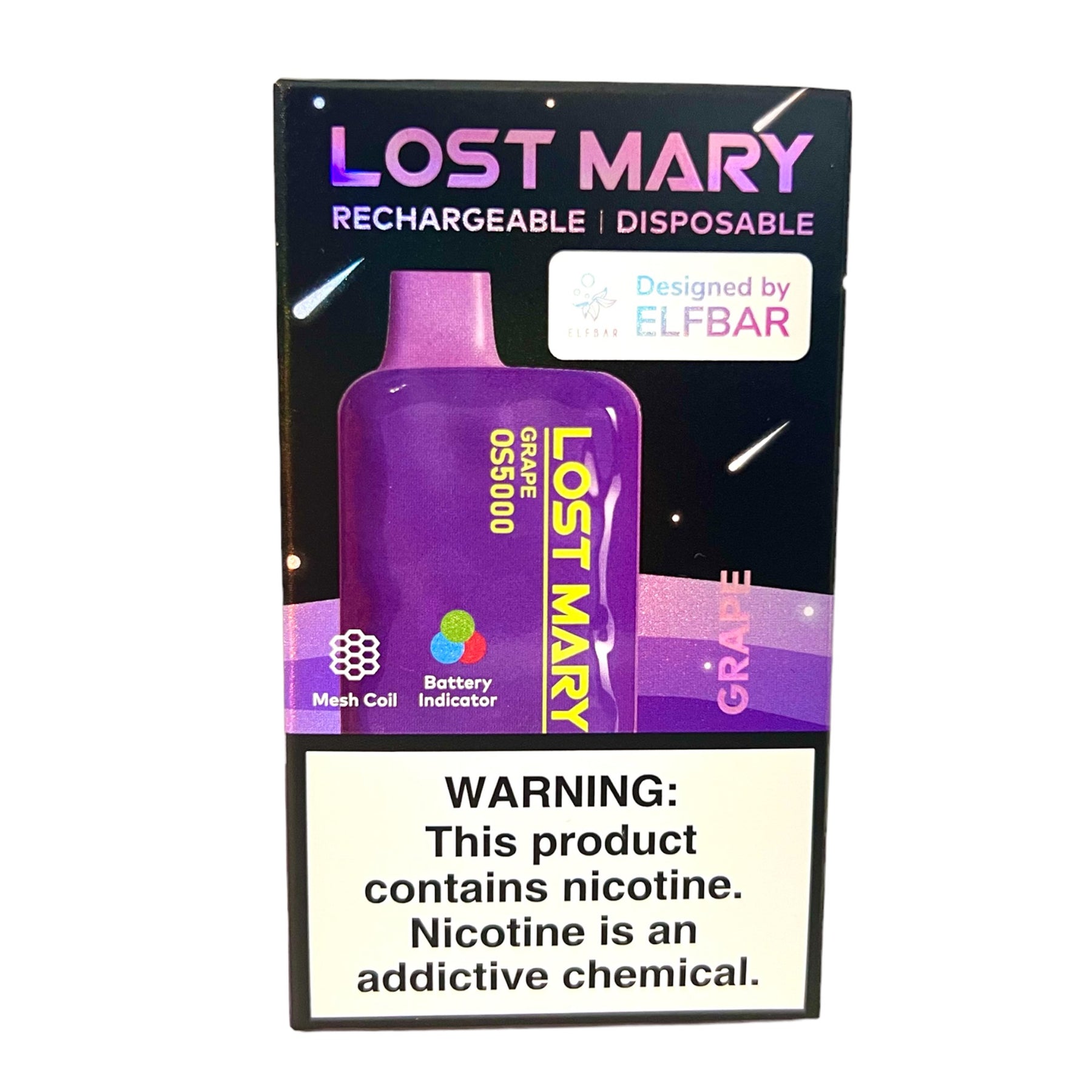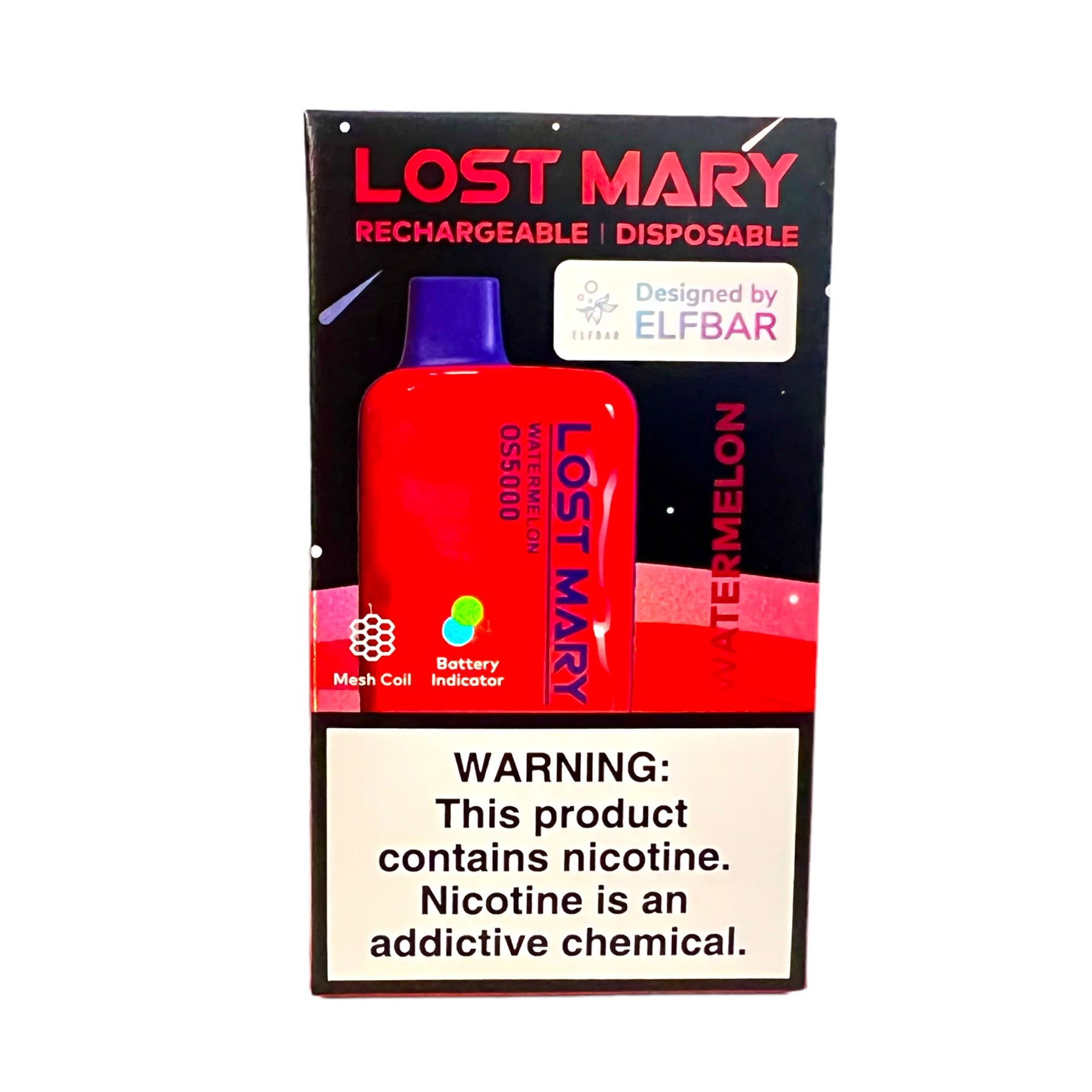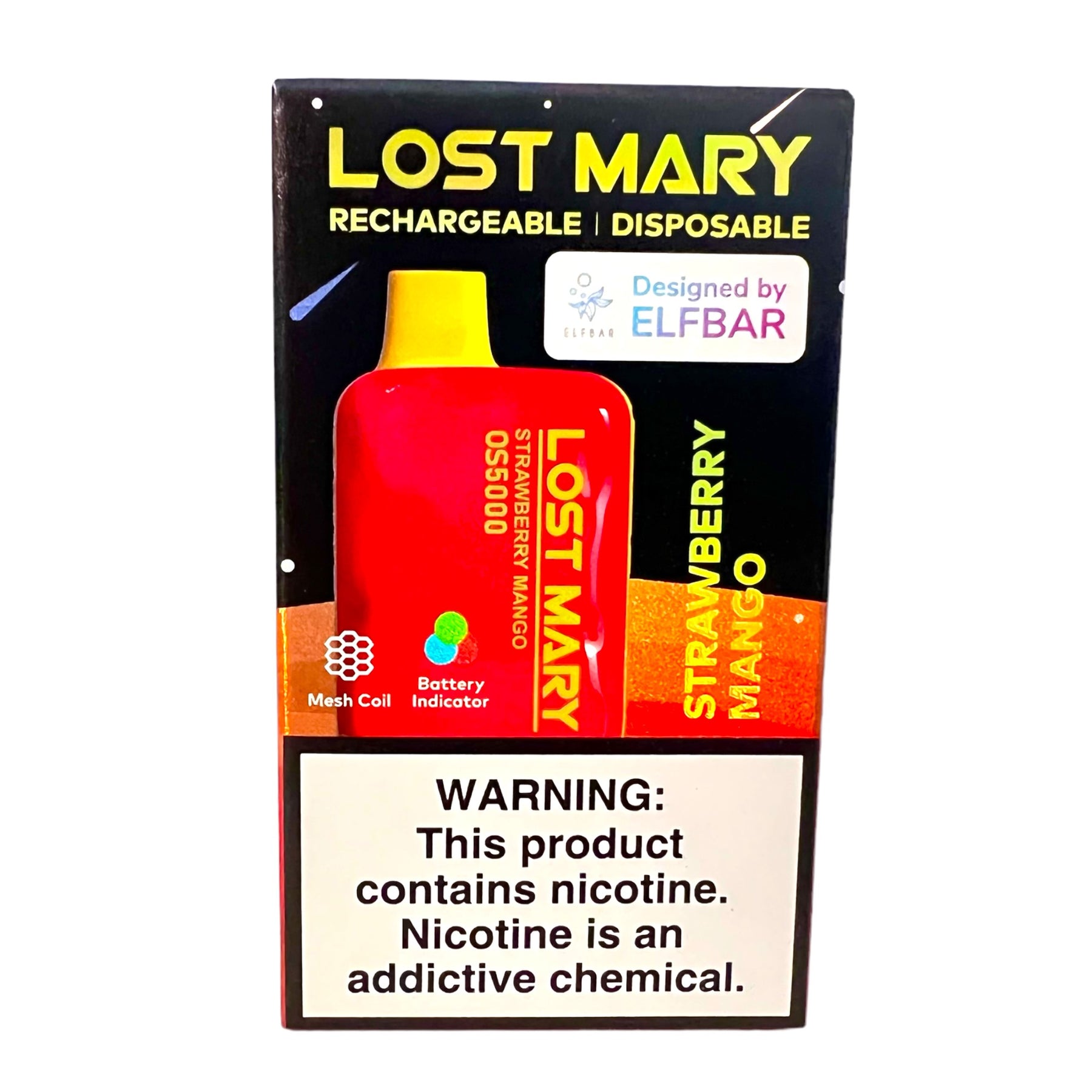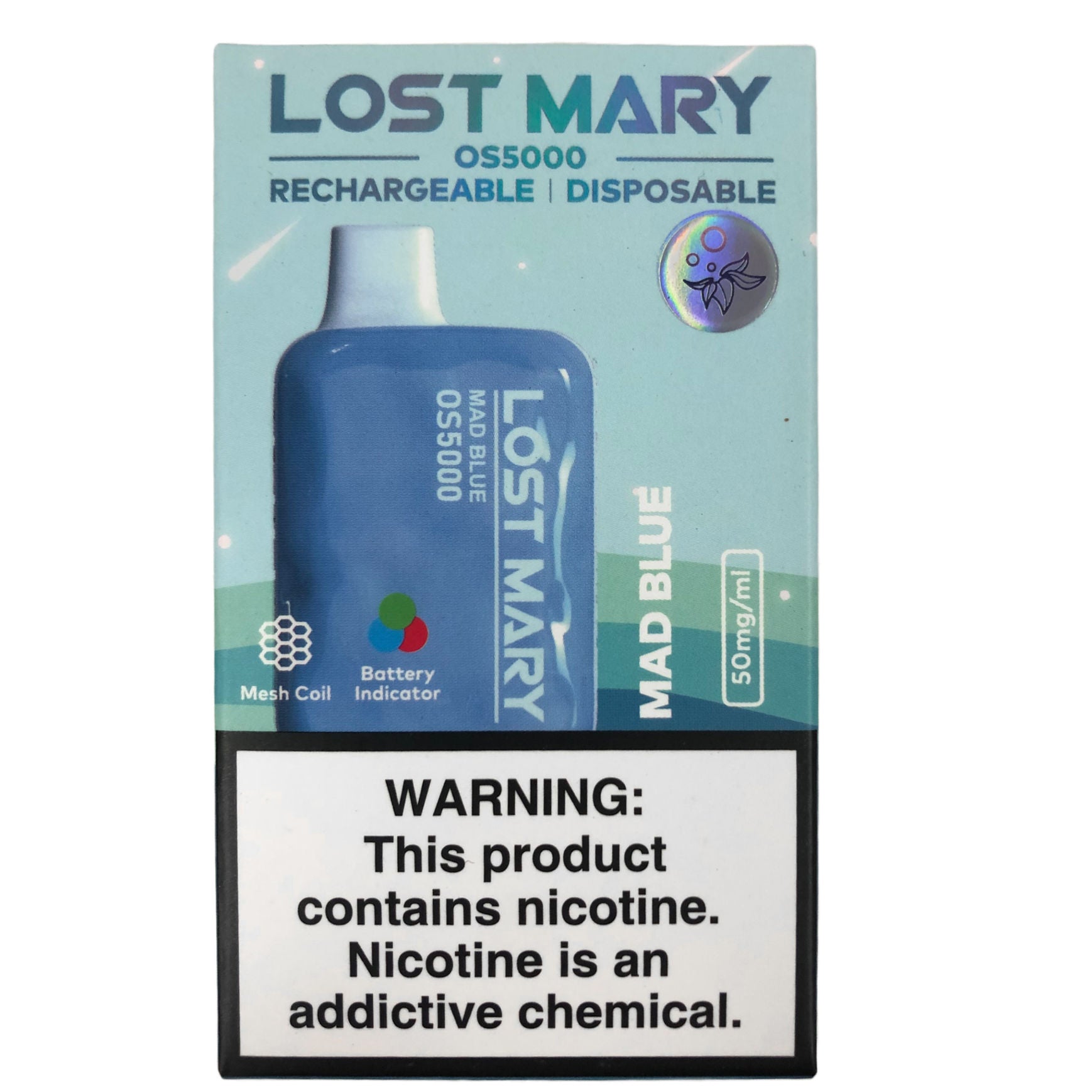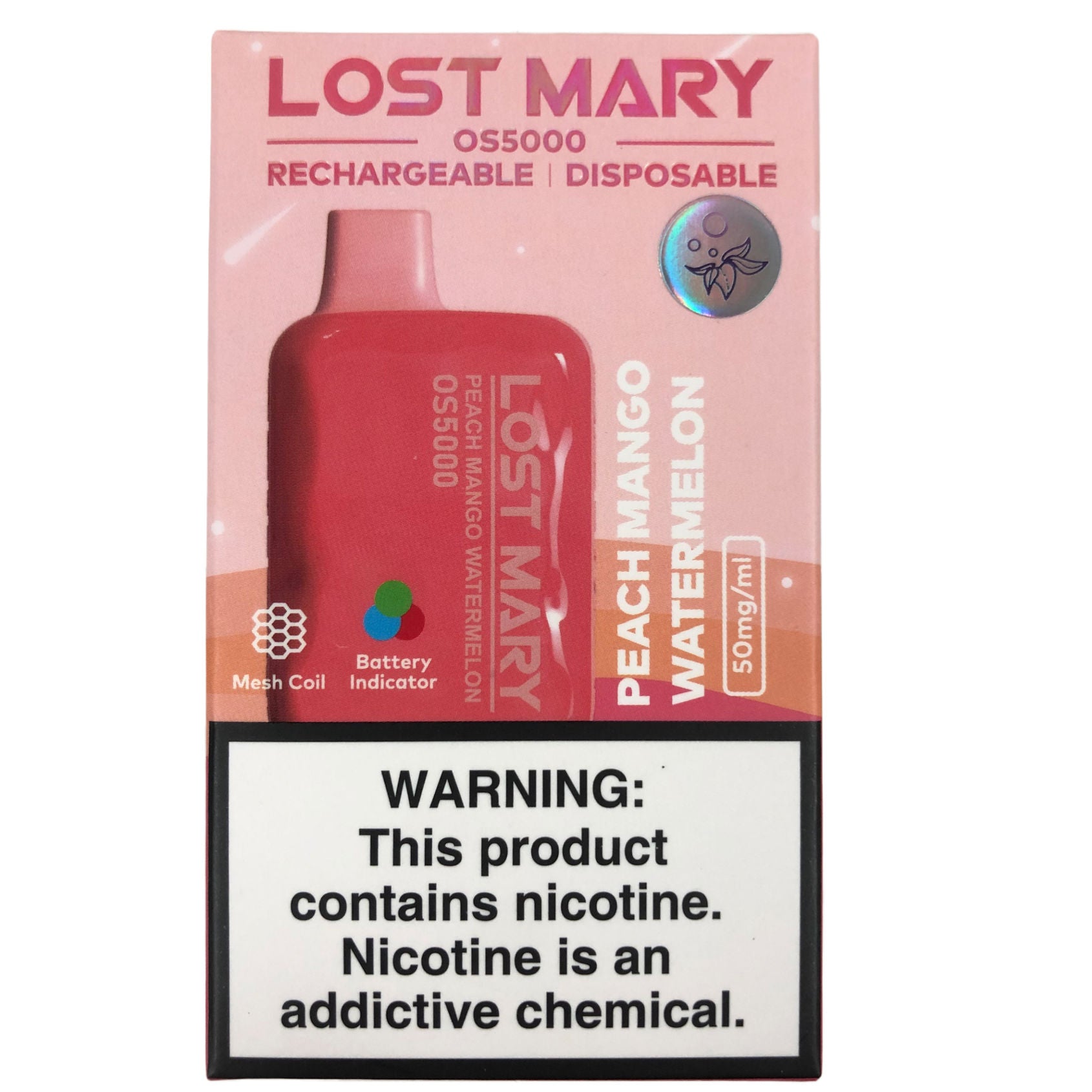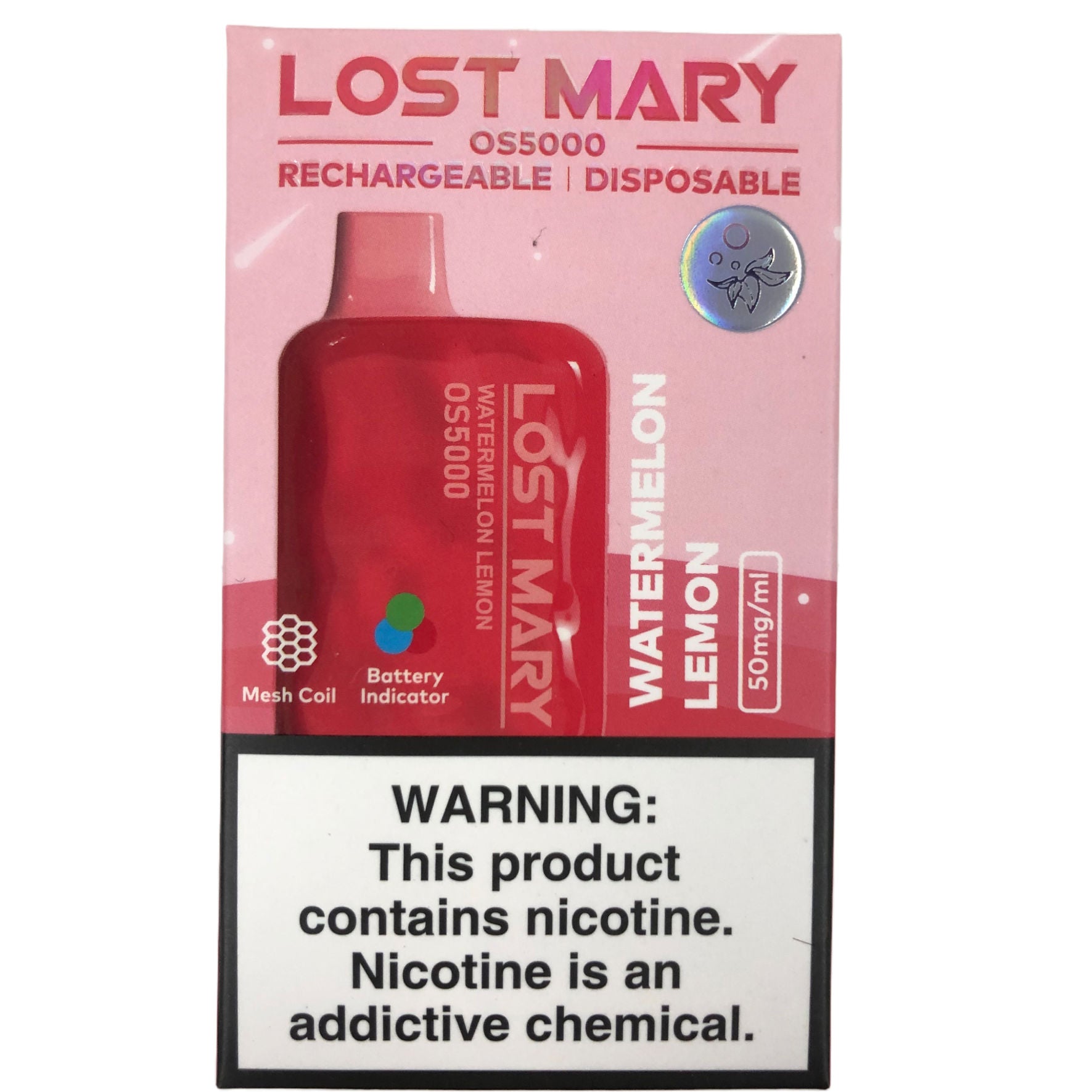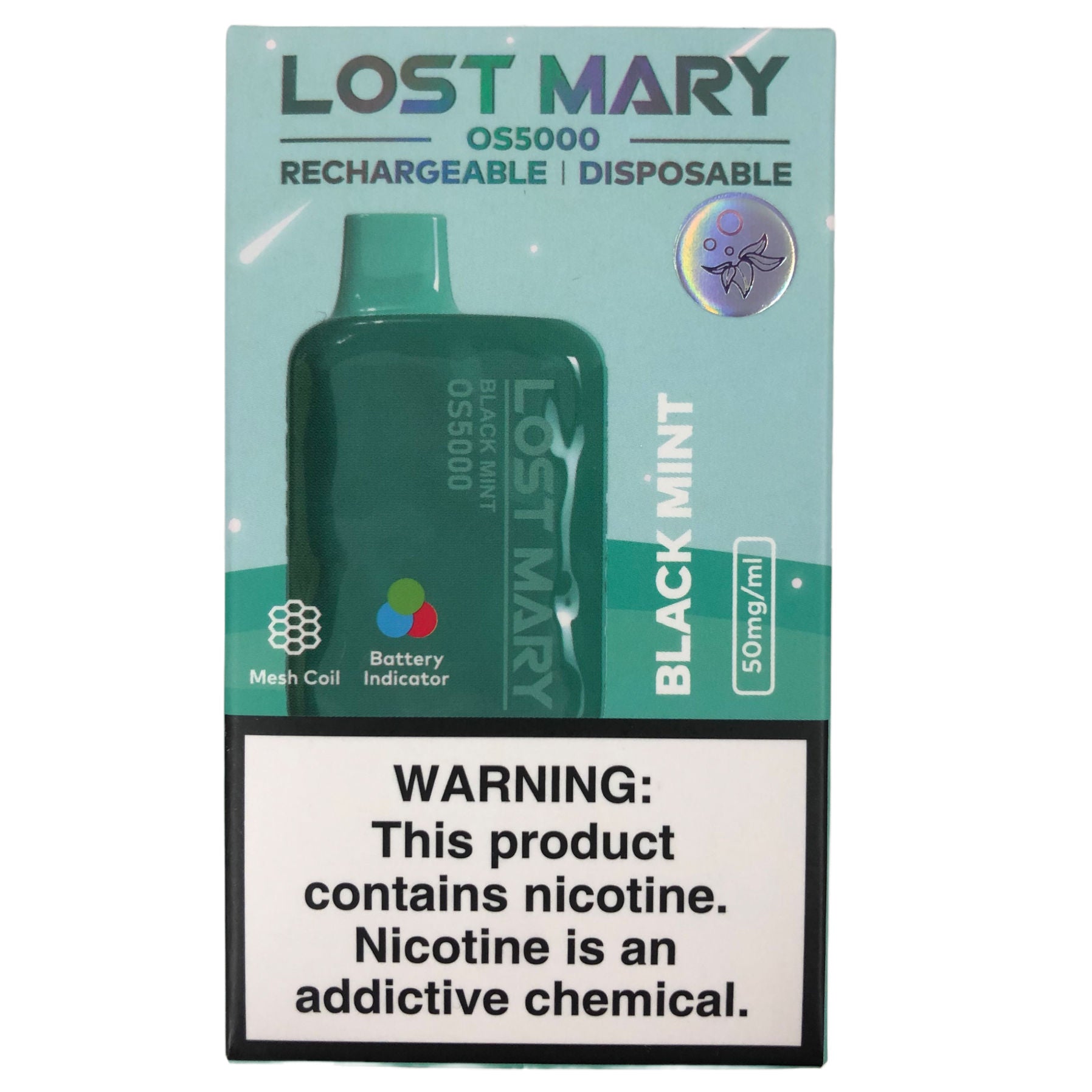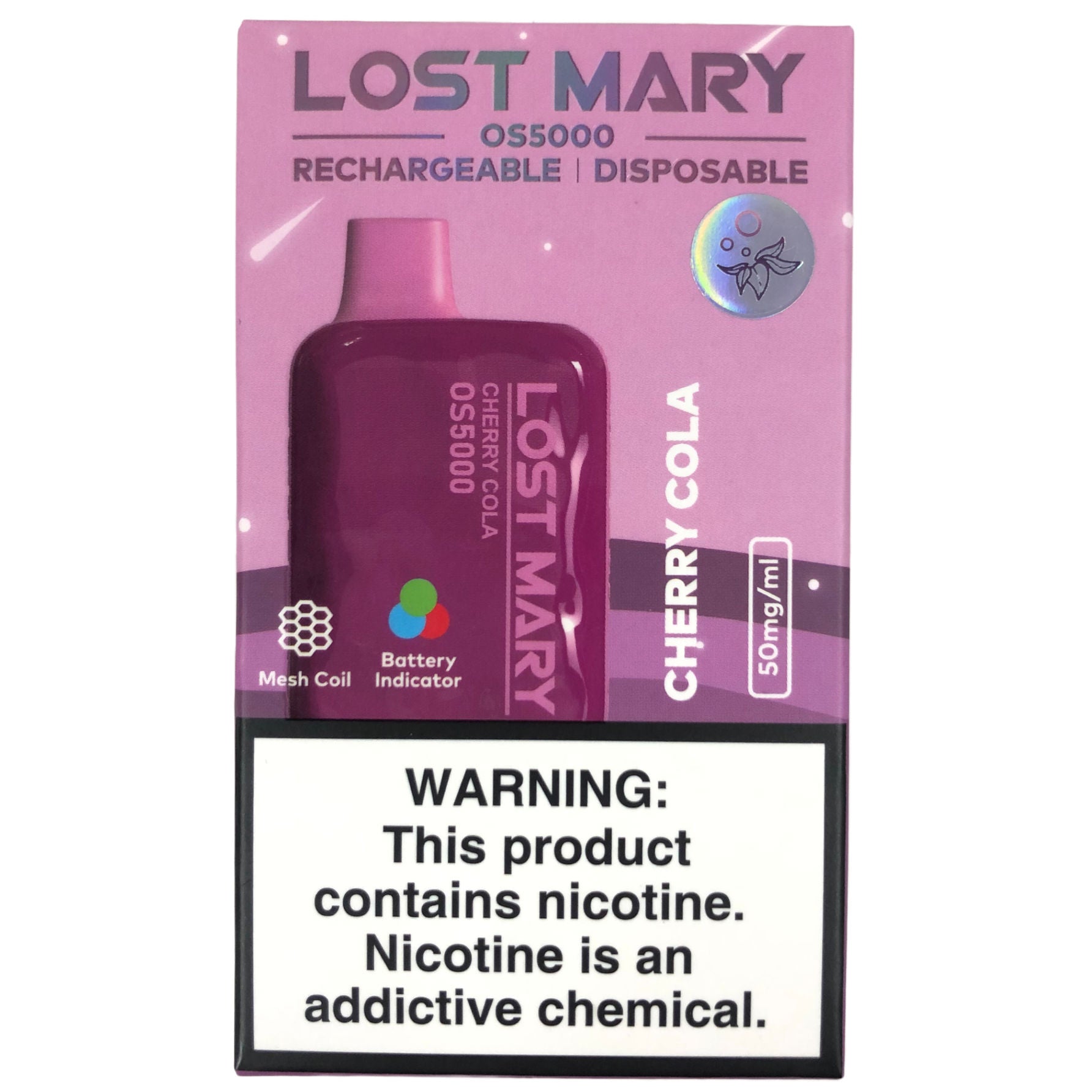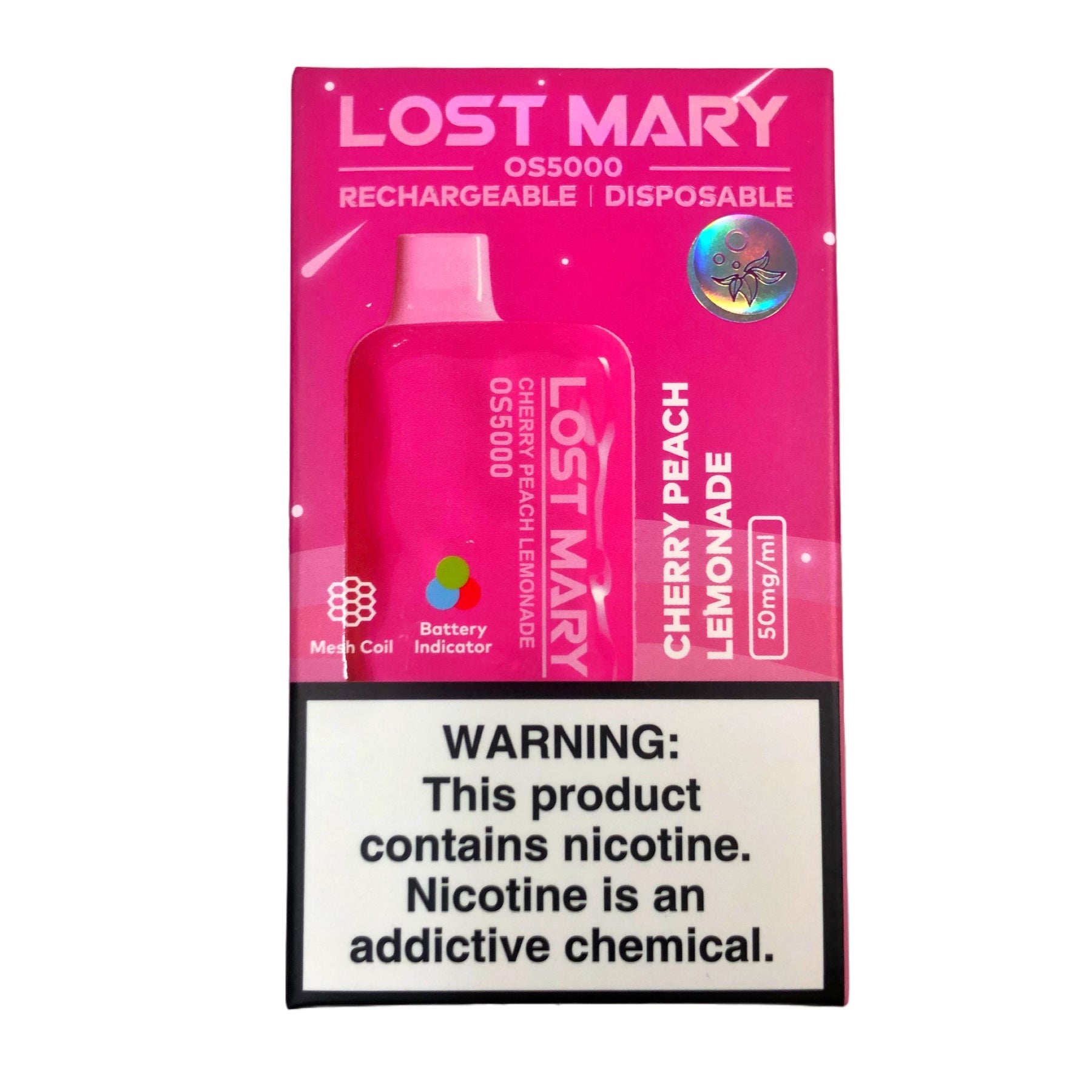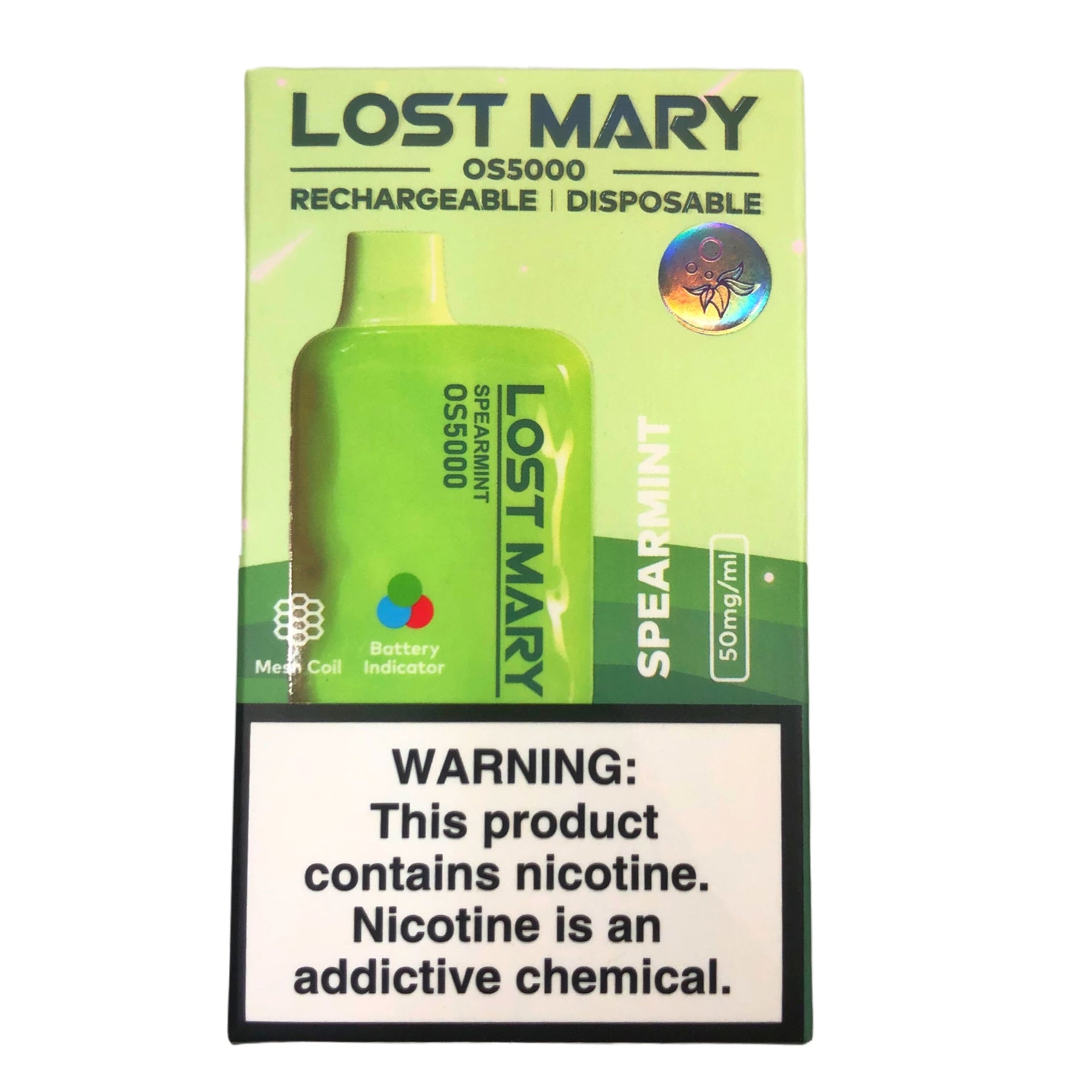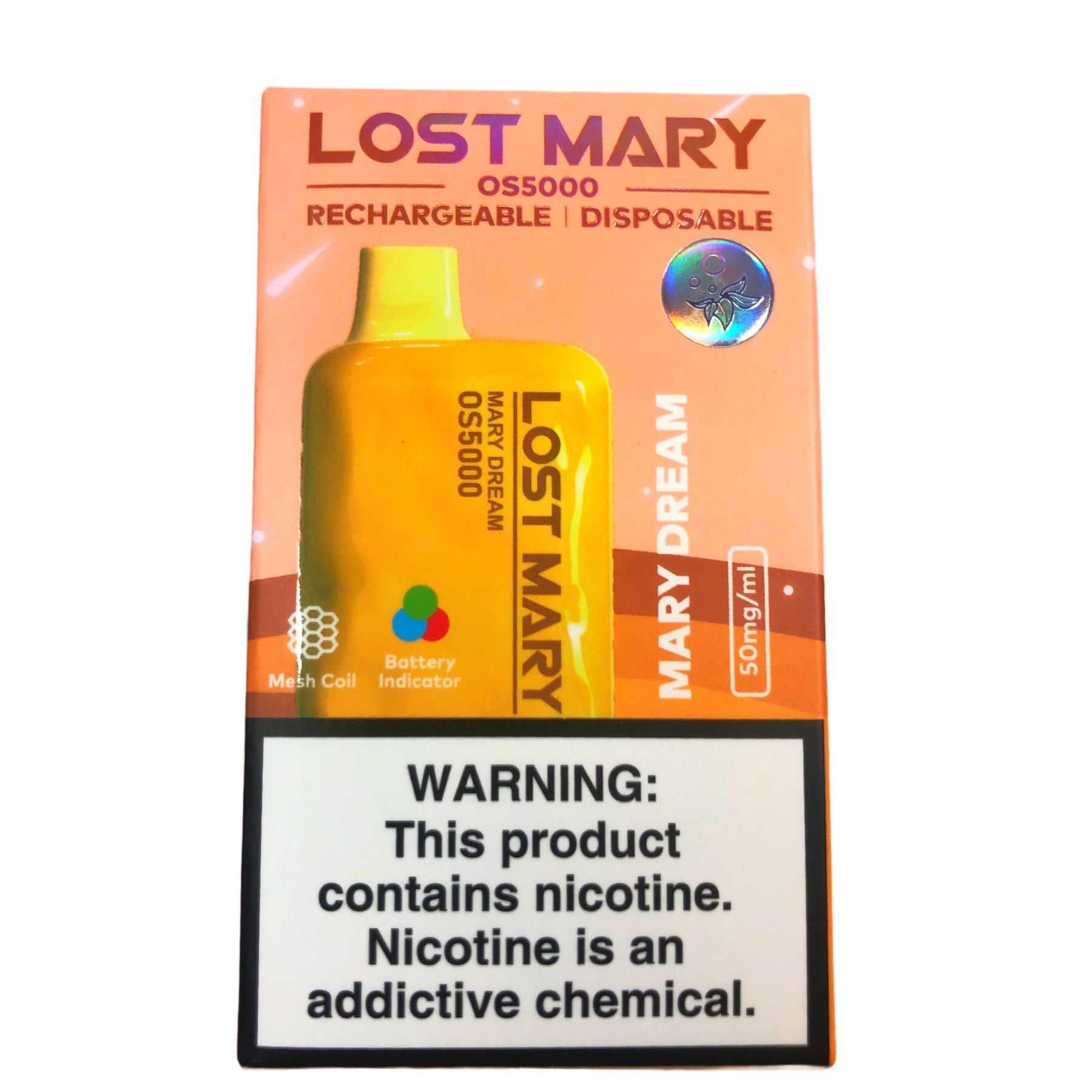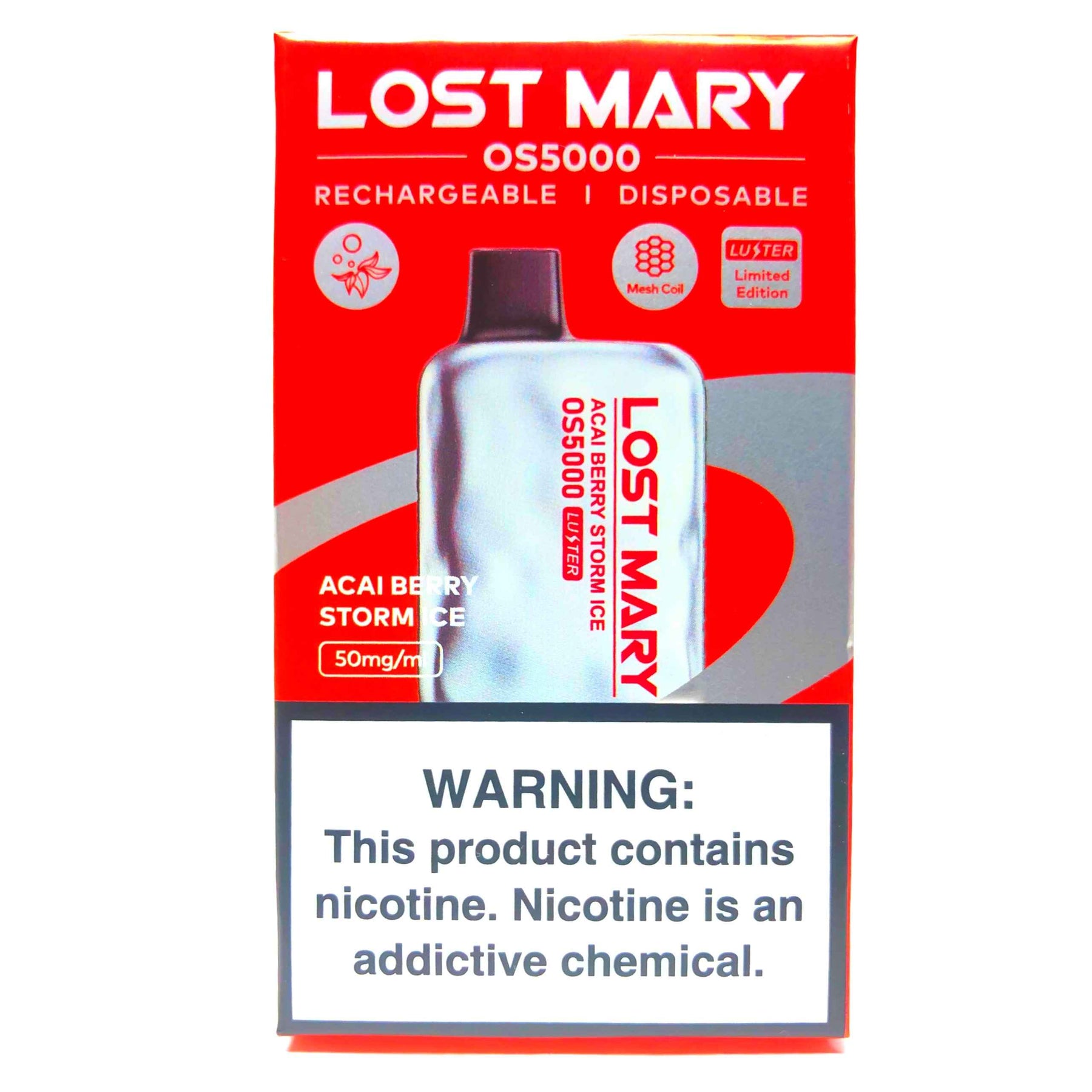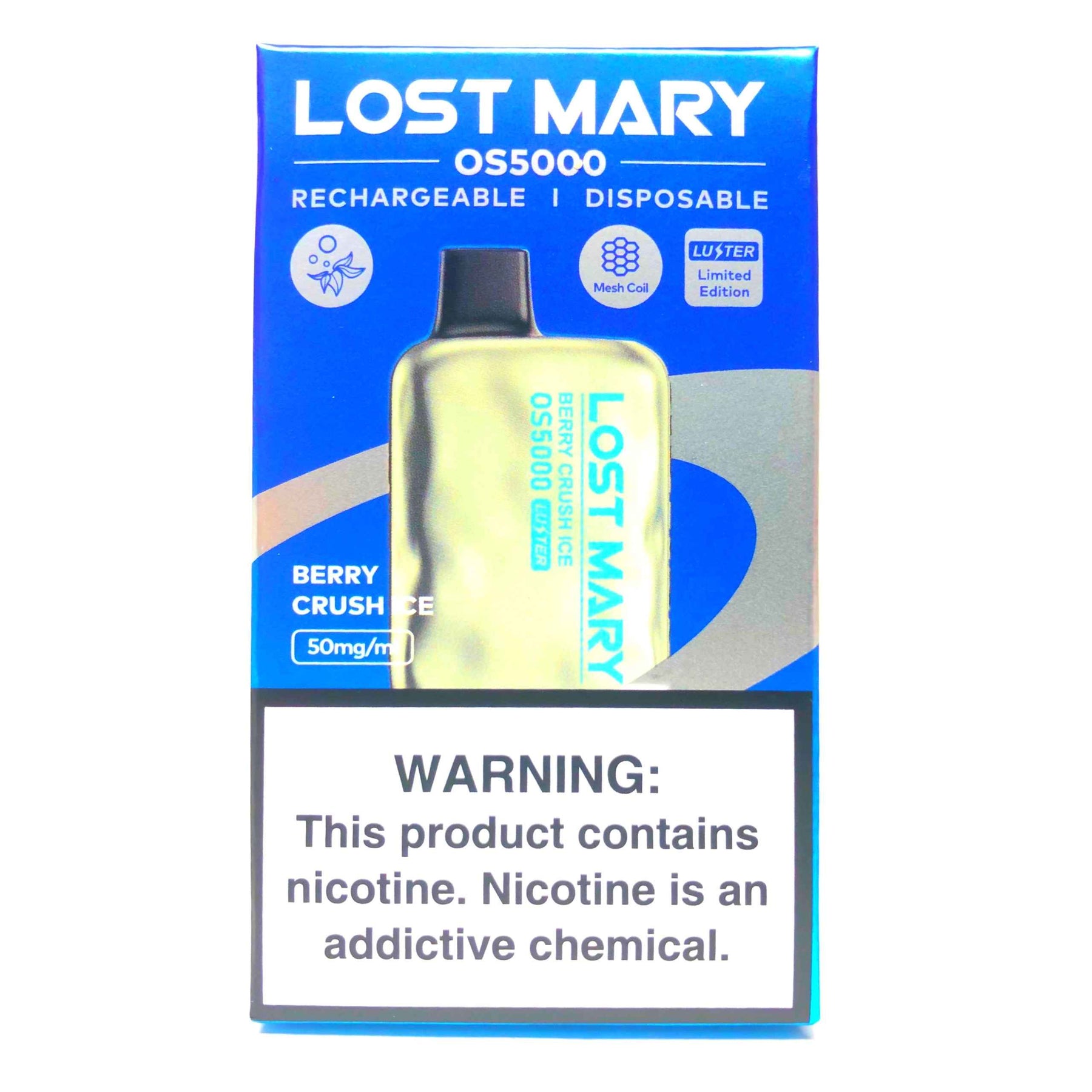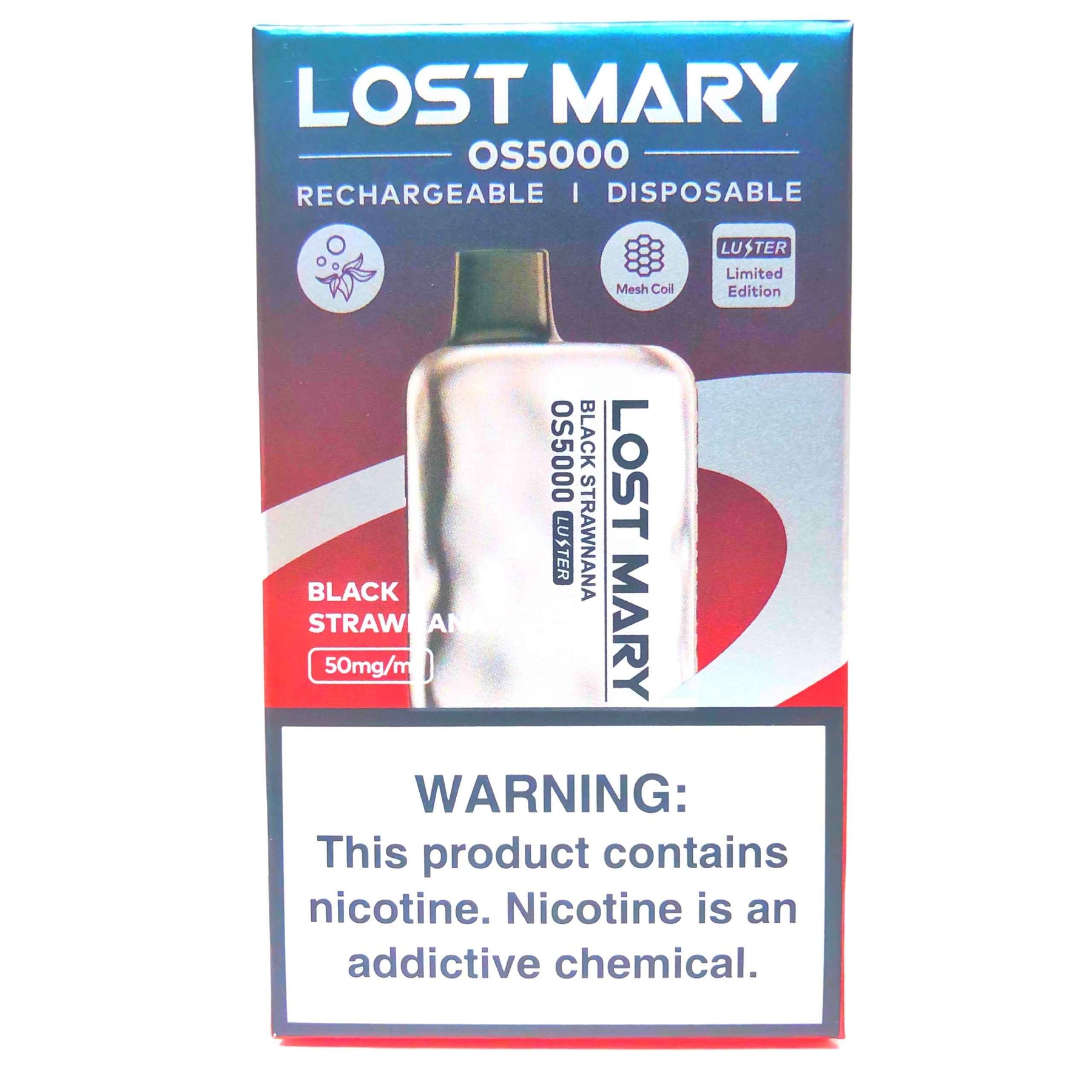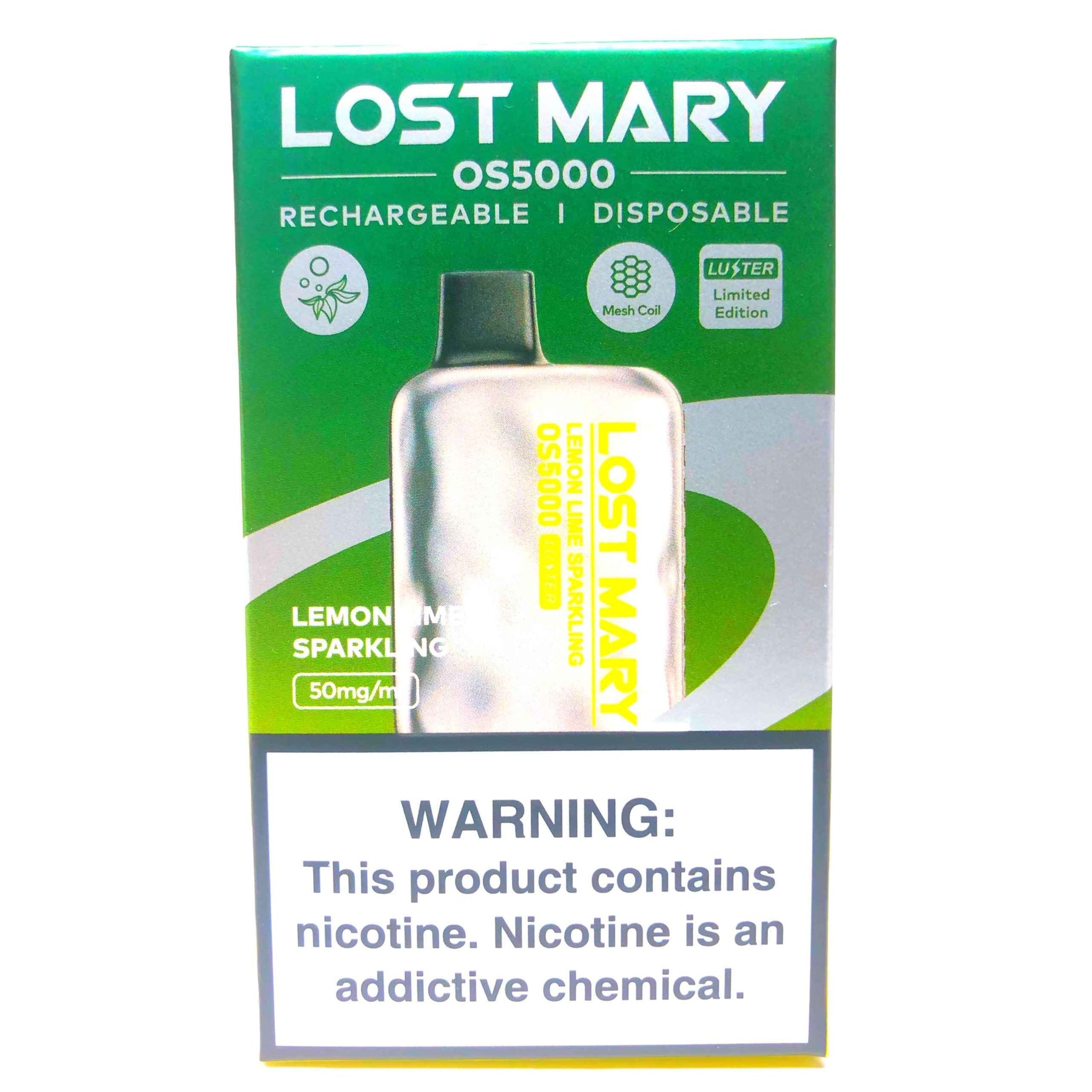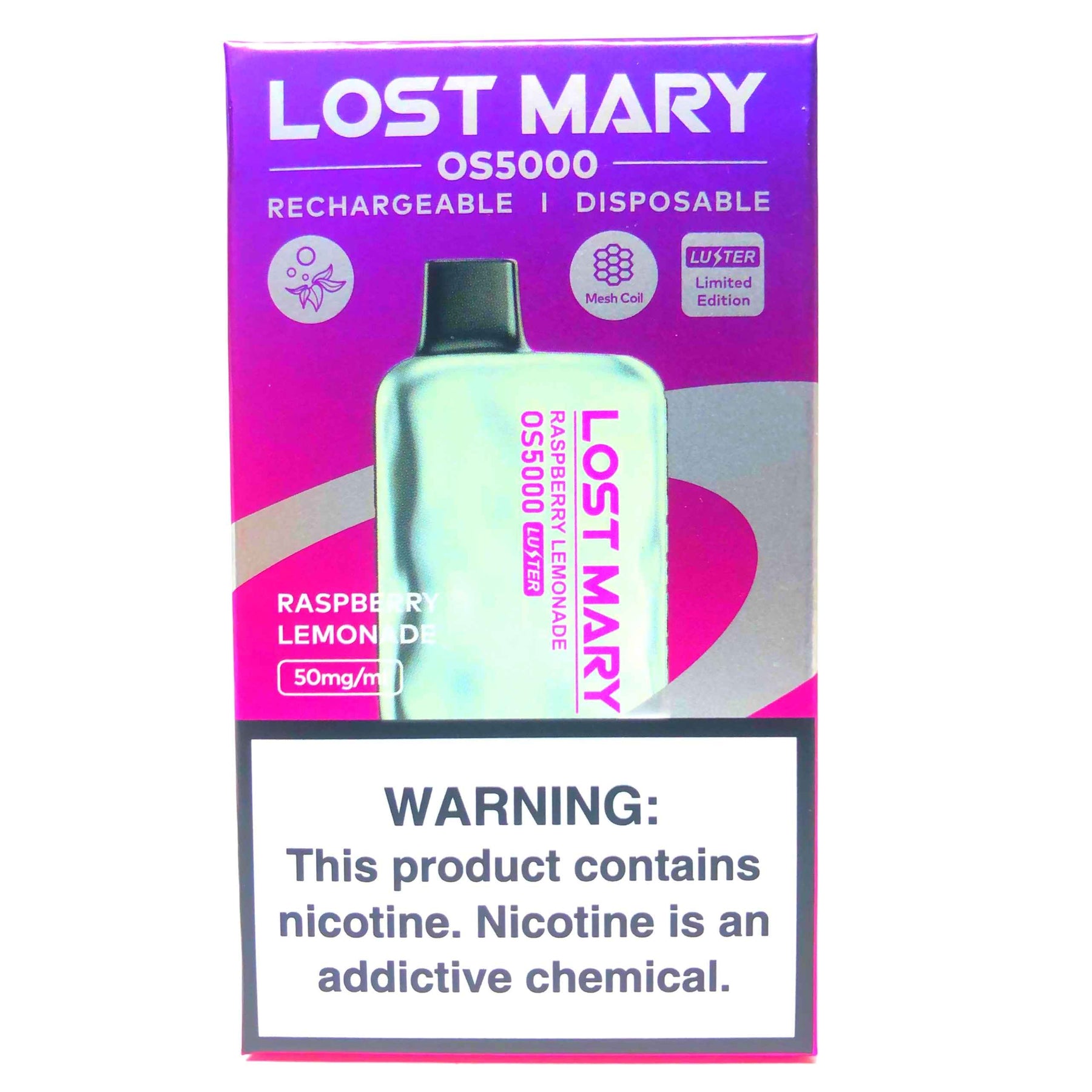 Lost Mary OS5000 Disposable Vape by Elf Bar
The Lost Mary elf bar is the newest disposable vape in the market that is catching a lot of attention. Right off the bat, when opening a Lost Mary os5000 disposable, you can tell the quality of this vape is just different than anything you had seen before. The nicotine strength of these is 5% just like its predecessor and the e liquid capacity will provide you up to 5000 puffs. The smooth mesh coil in this vape makes for big vapor clouds and strong flavor. The 650mah battery is rechargeable with a type C charger and comes with a battery power indicator. Never before had we seen a disposable vape with a battery indicator until the Lost Mary rechargeable disposable vape.
Lost Mary OS5000 Elf Bar New Features:
battery indicator

Multiple new flavors

Smooth Mesh Coil

Type C rechargeable port

Added texture for style and grip
Lost Mary Flavors Available:
Cranberry Soda

Pineapple Mango

Blue Razz Ice

Strawberry Sundae

Juicy Peach

Strawberry Ice

Kiwi Passion Fruit Guava

Grape

Strawberry Pina Colada

Cotton Candy

Watermelon

Strawberry Mango
Check out the review video we made on this vape!
I like the lost Mary and the elf bars thank you so much
Lost Mary Cherry Cola
I love this vape....tastes exactly like Cherry Cola!
Lost Mary
So glad I found lost Mary. Very smooth very minty. Love it. Definitely buying again.!