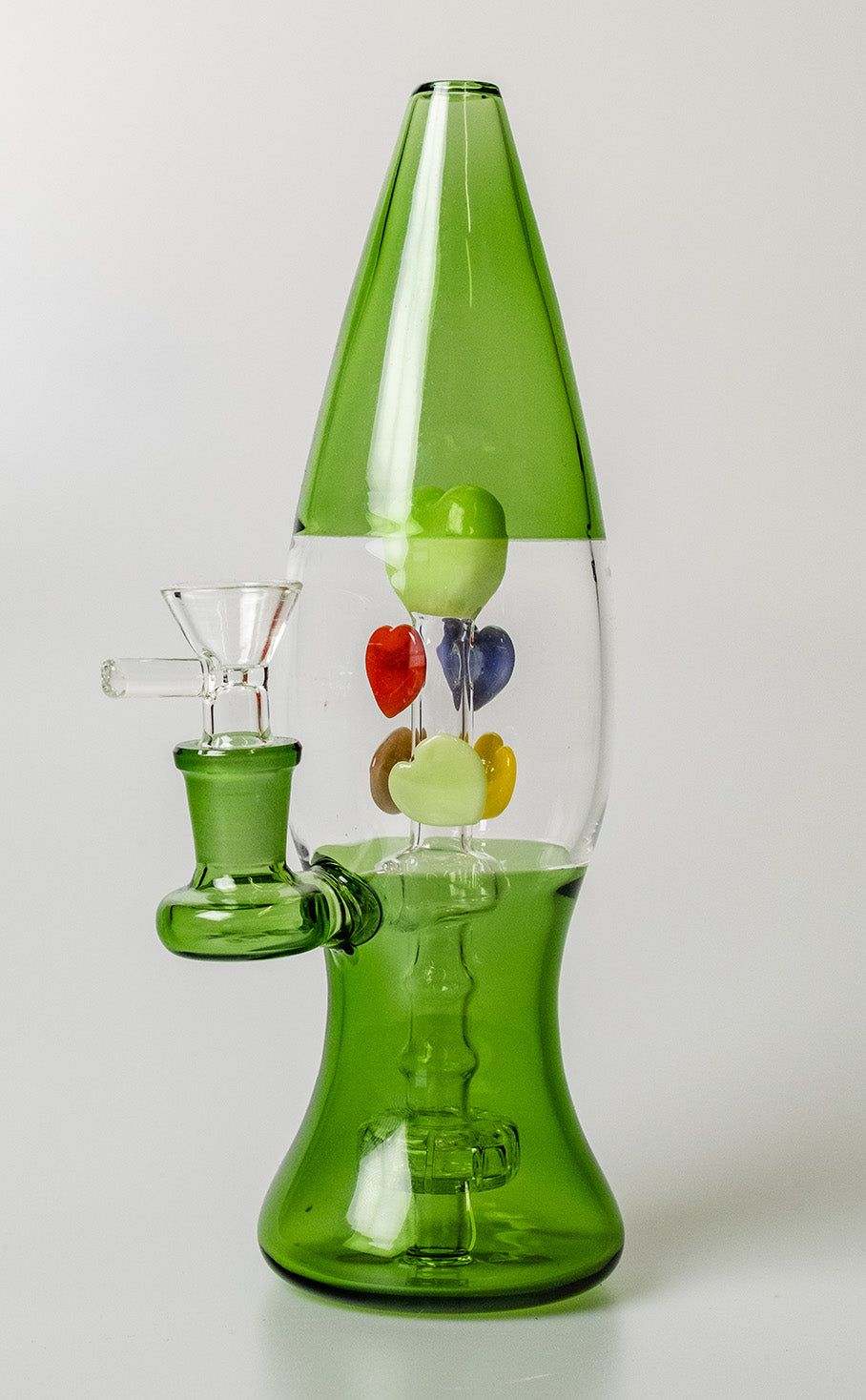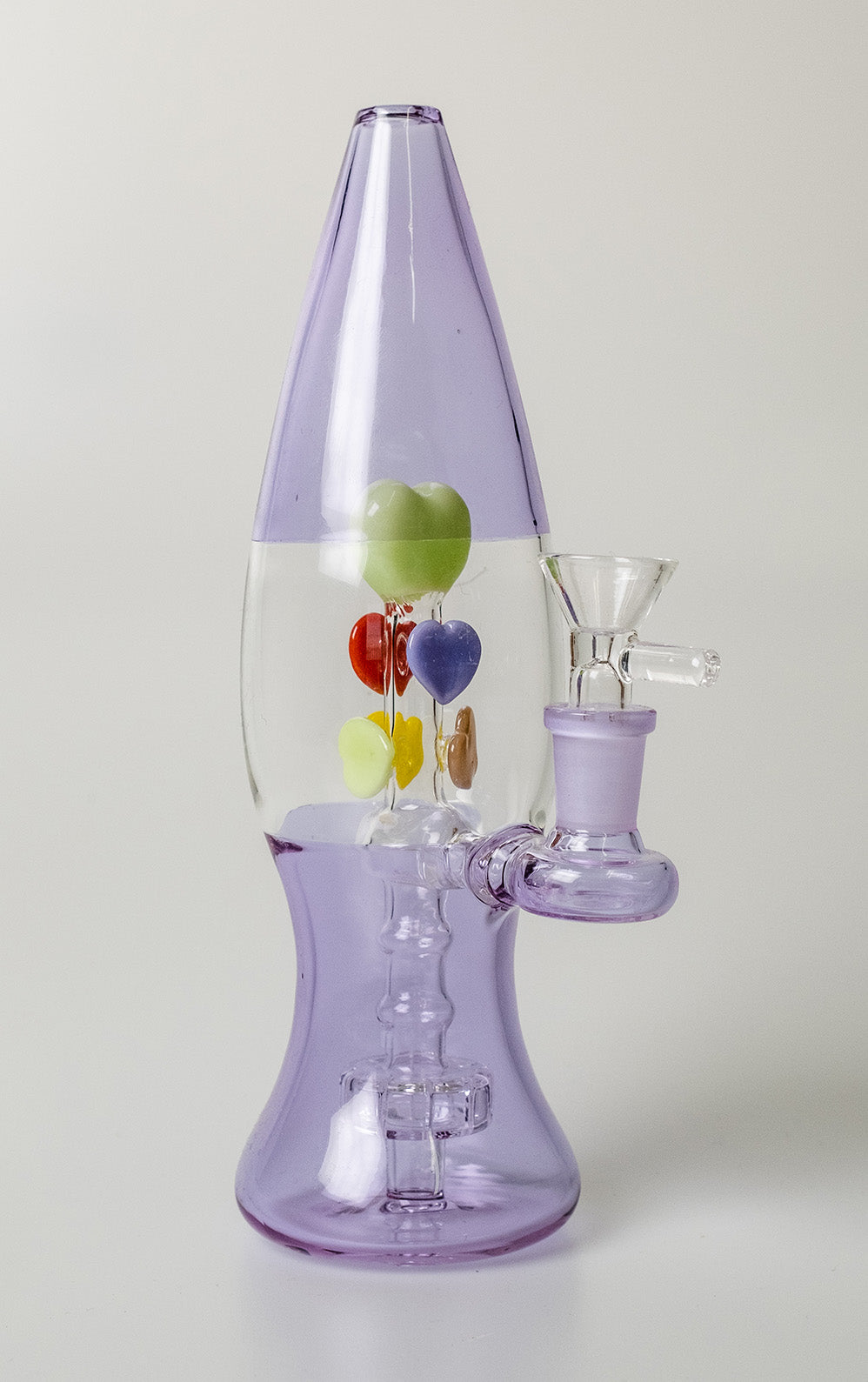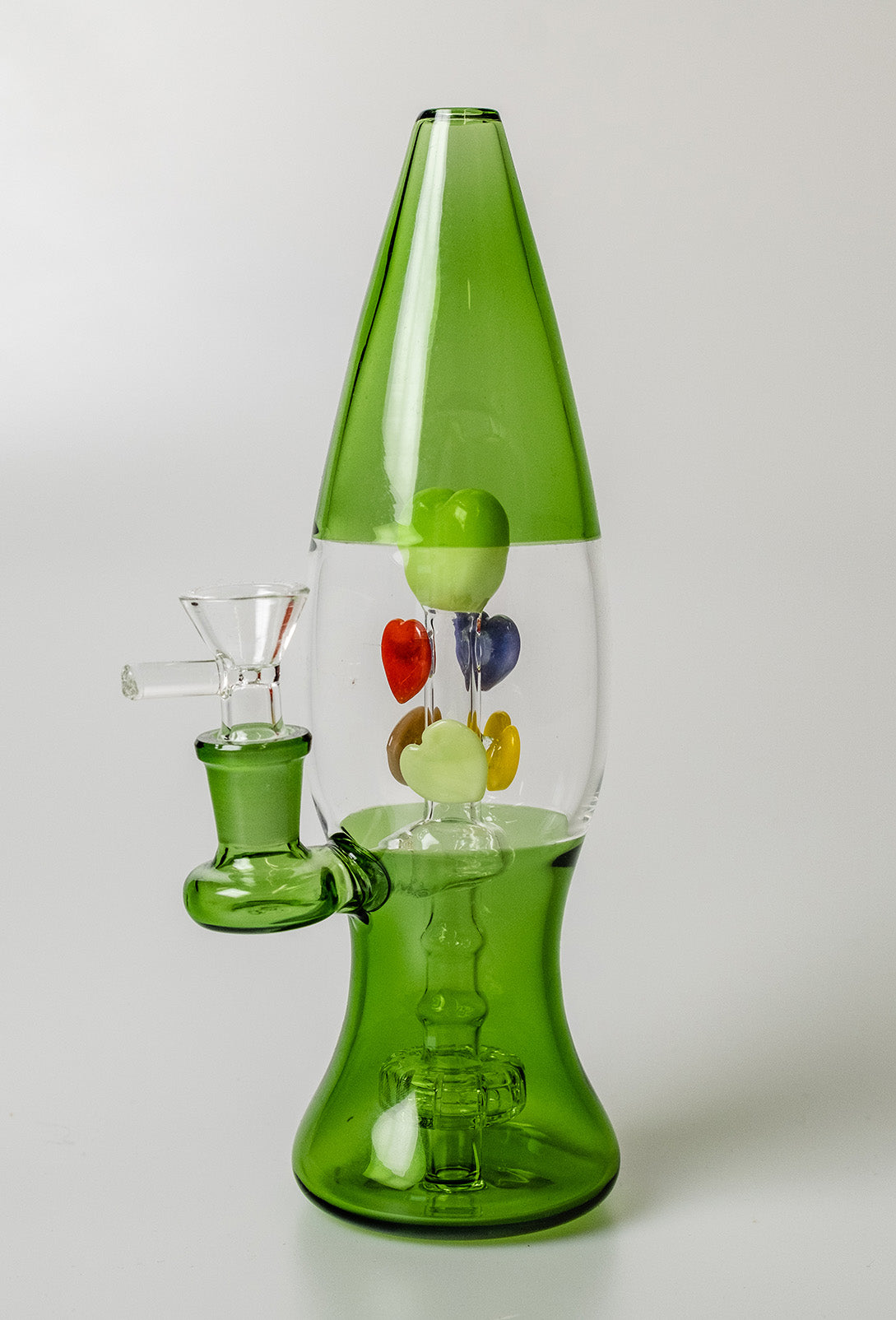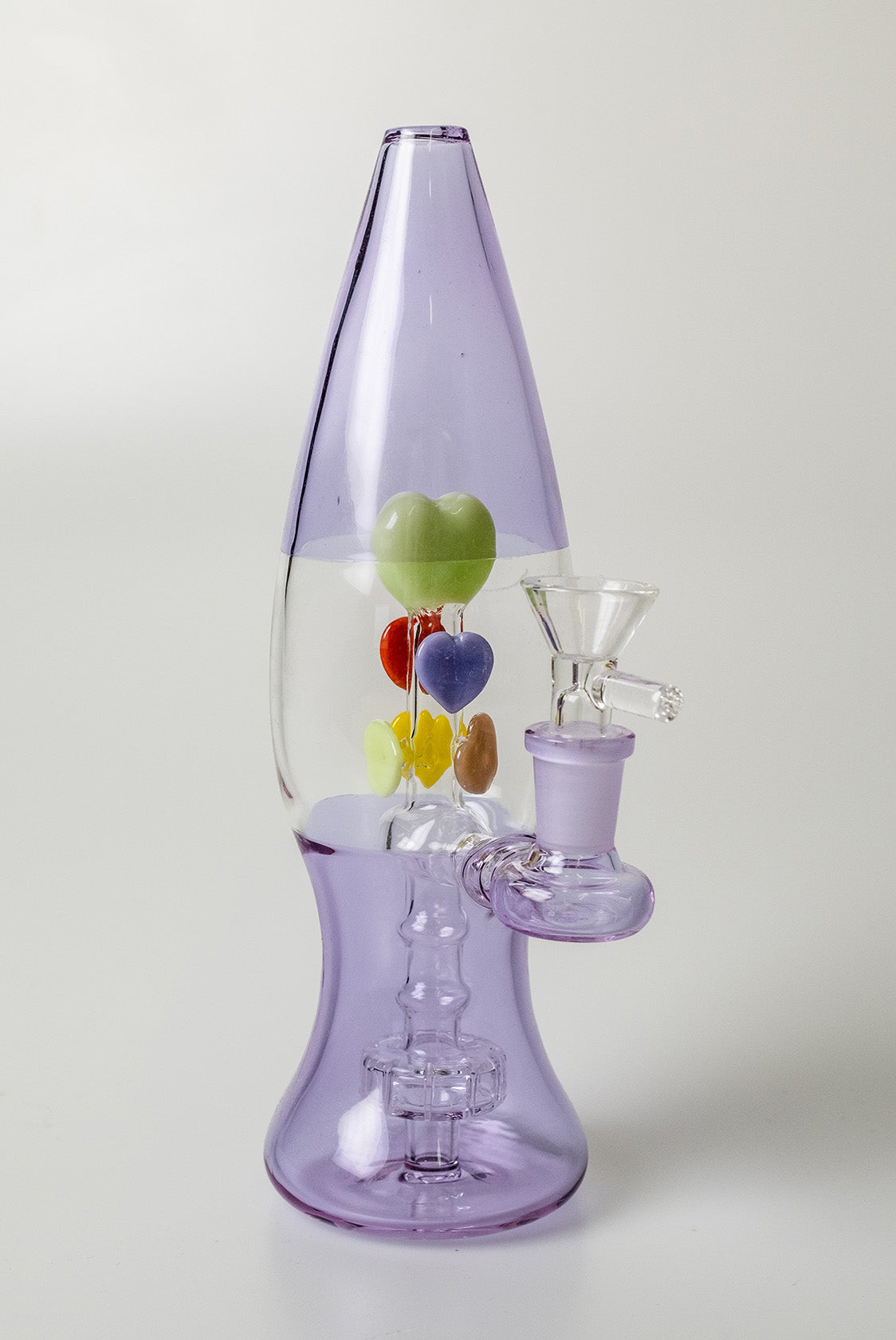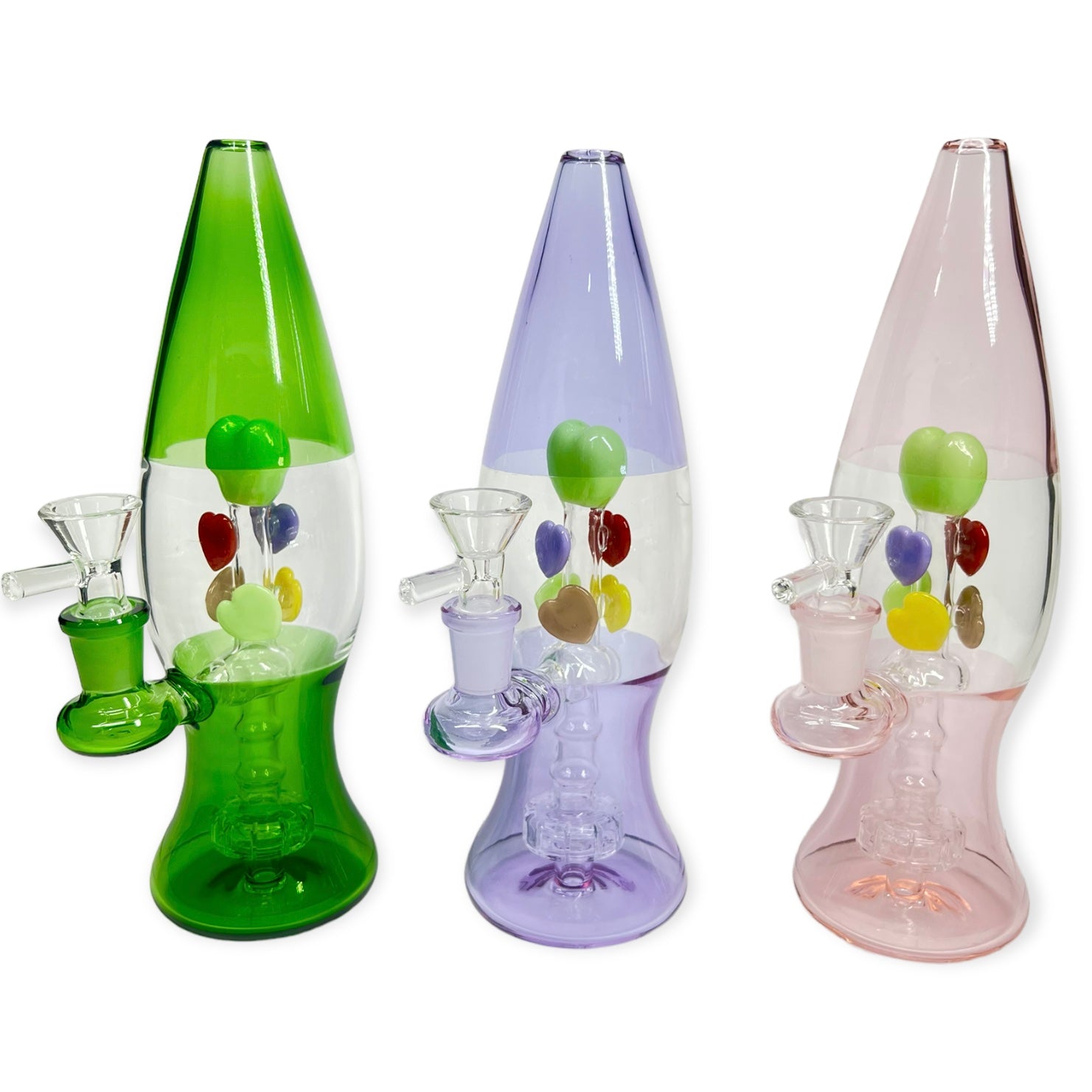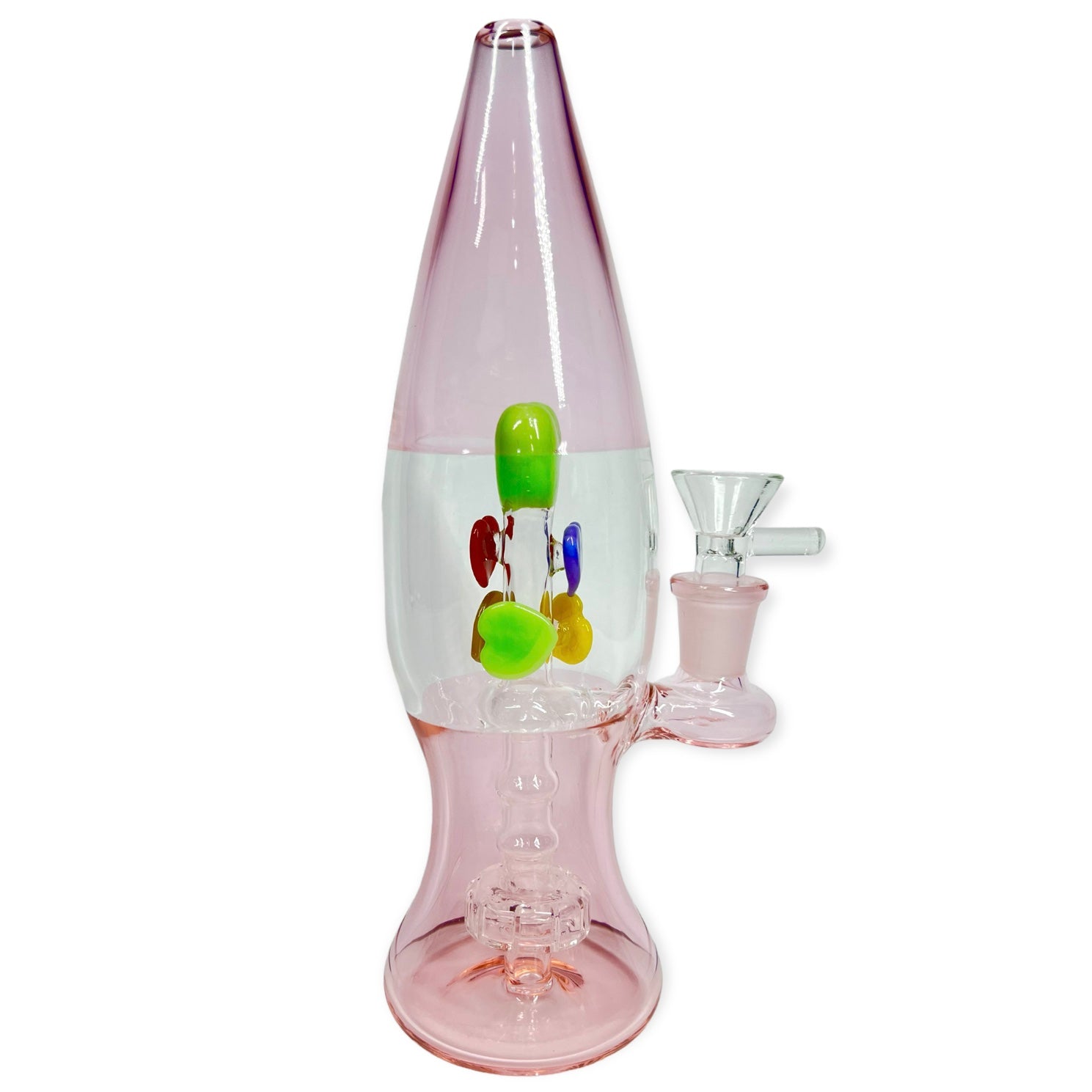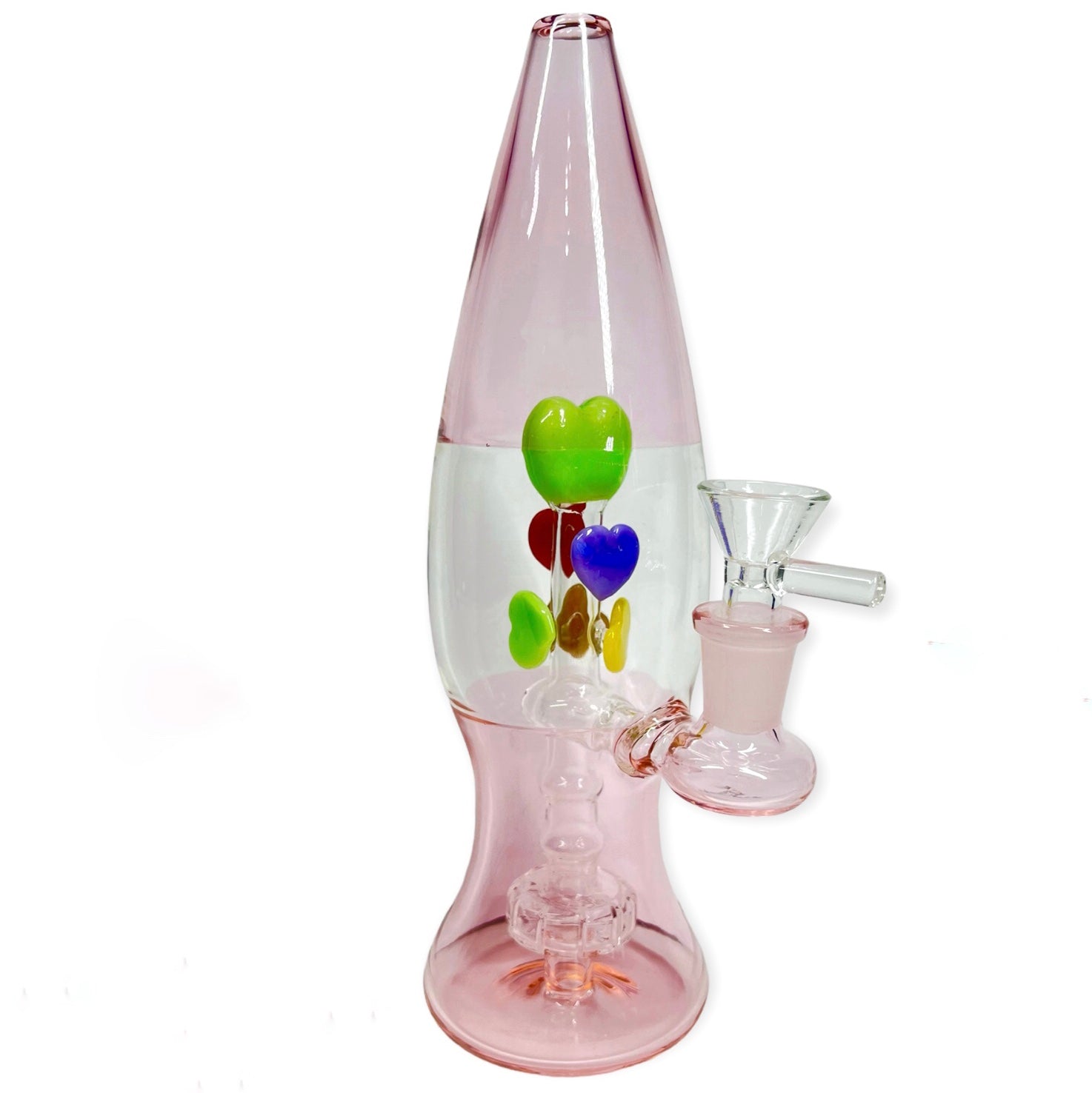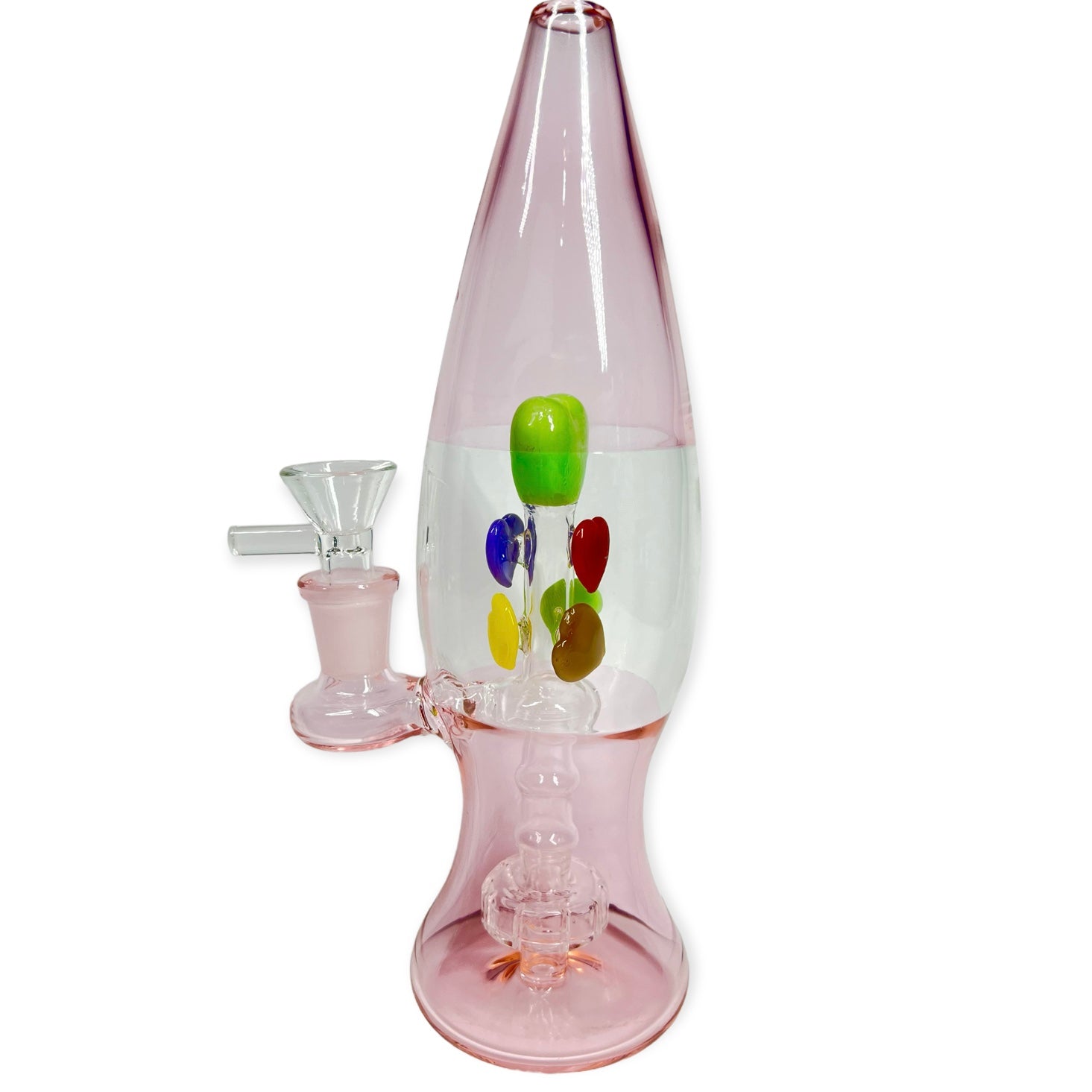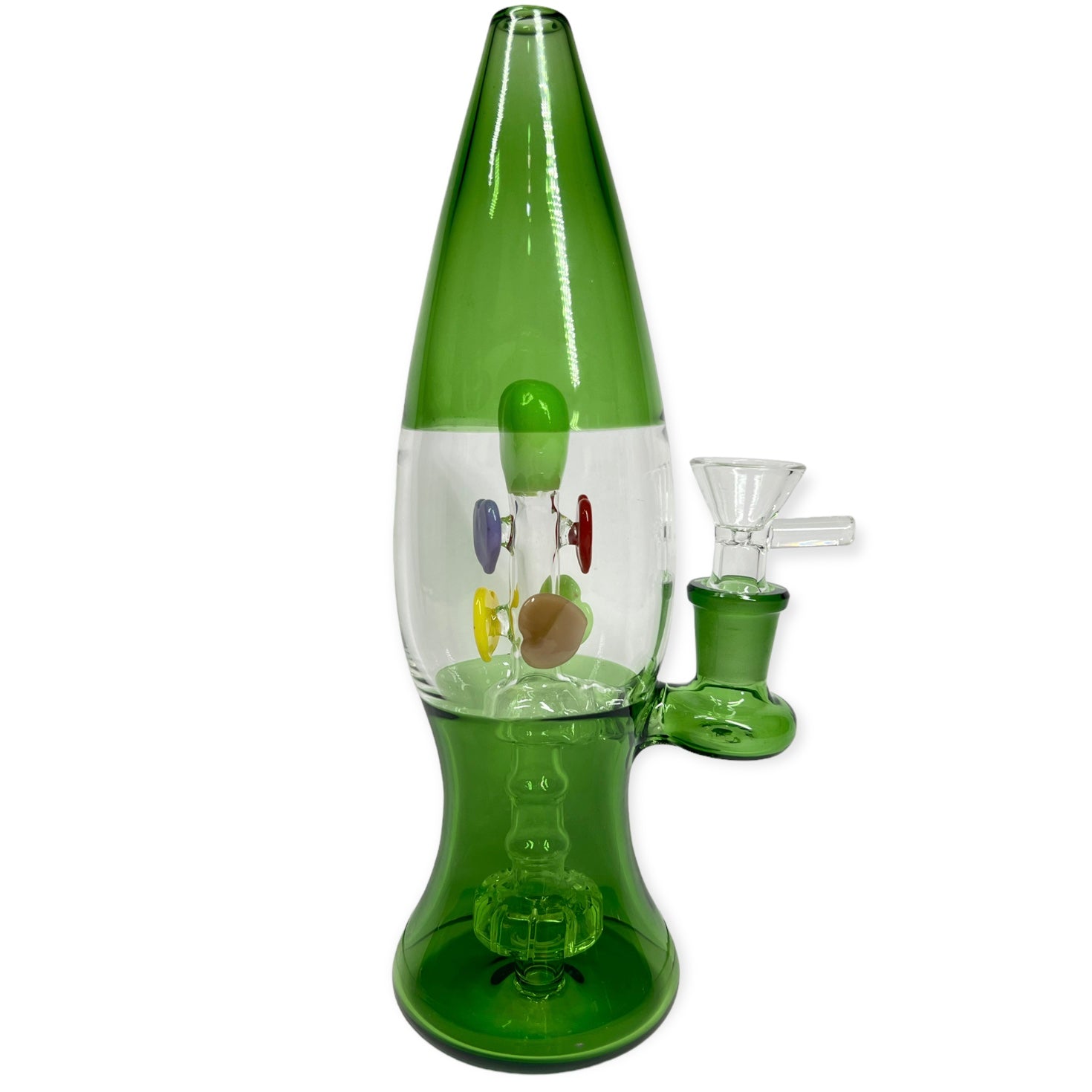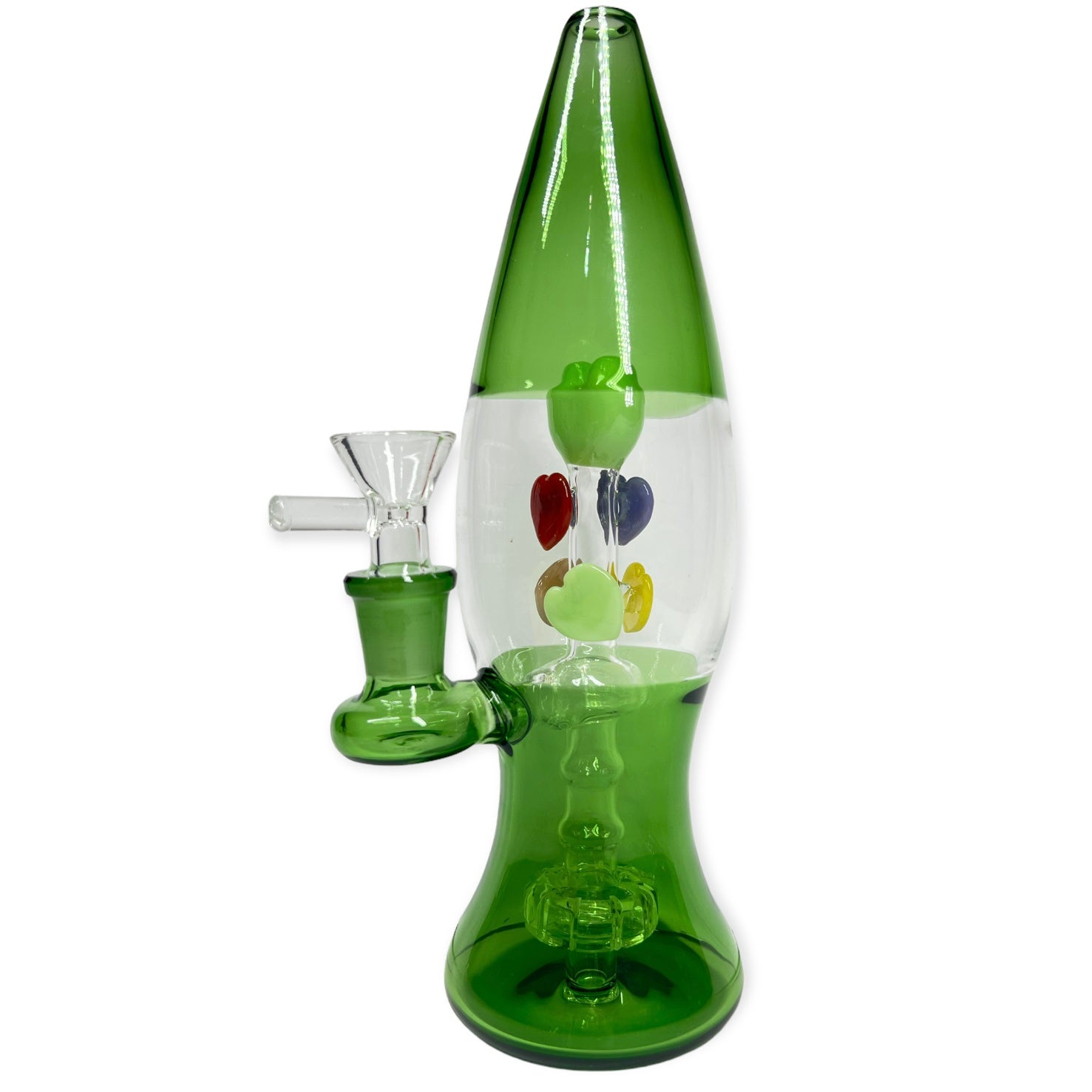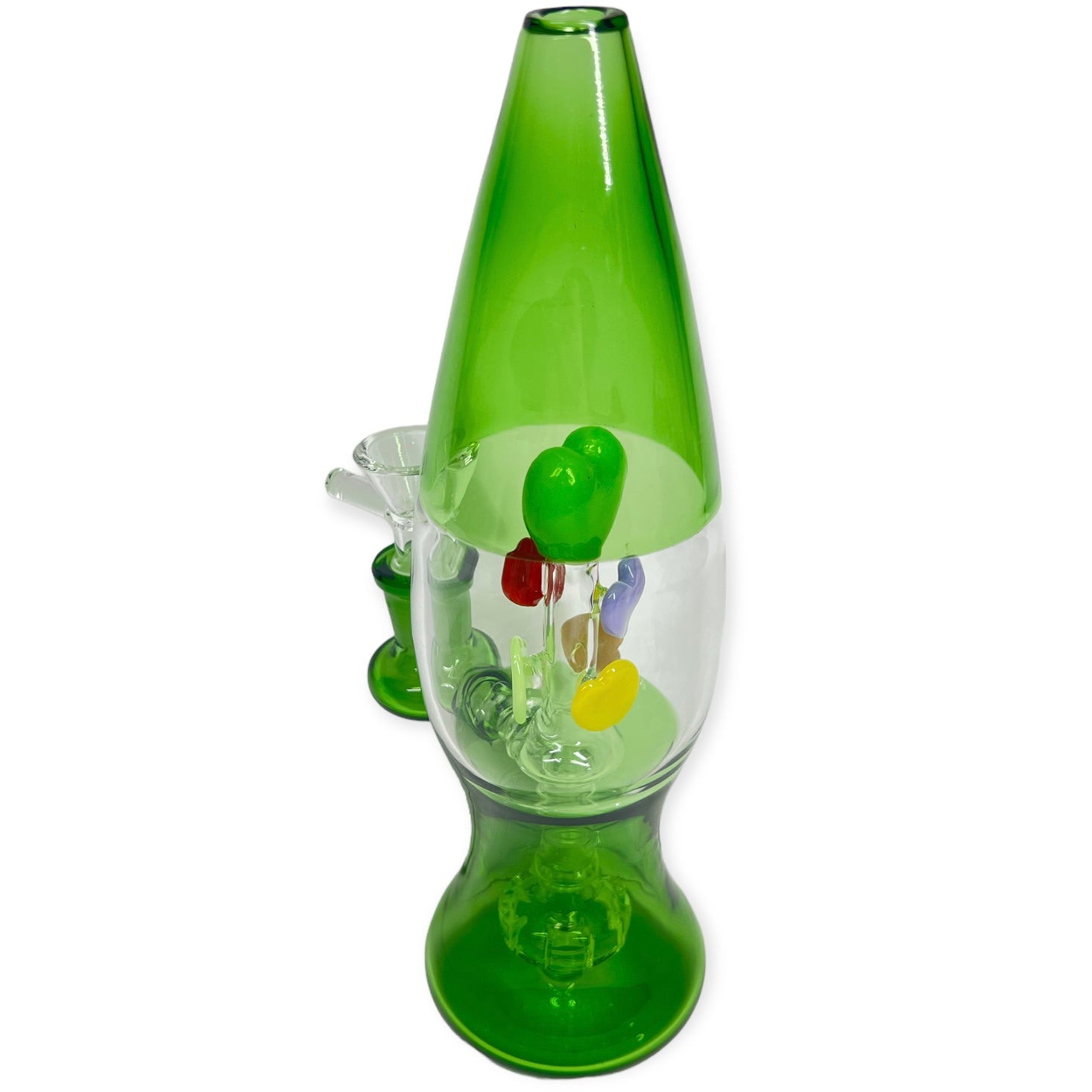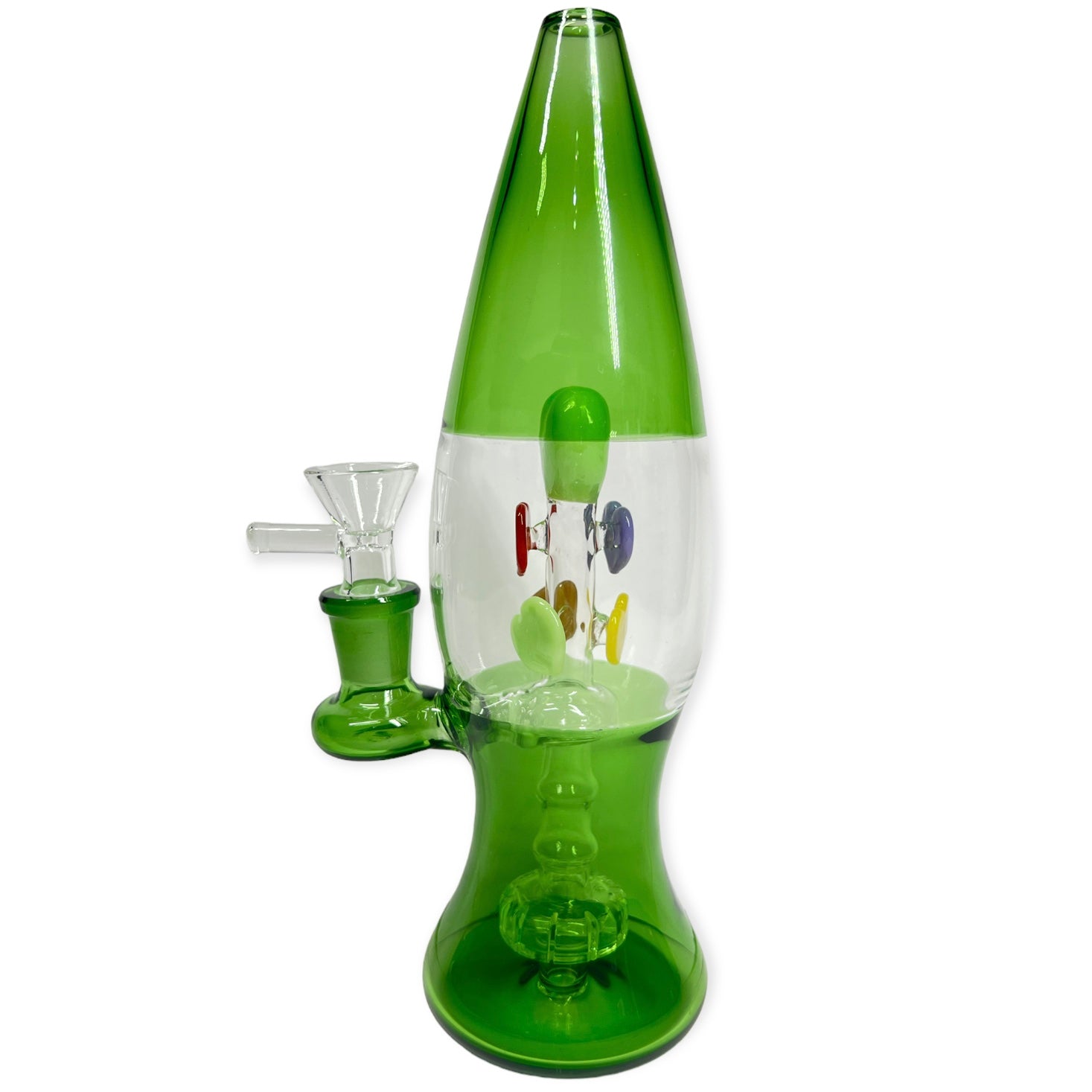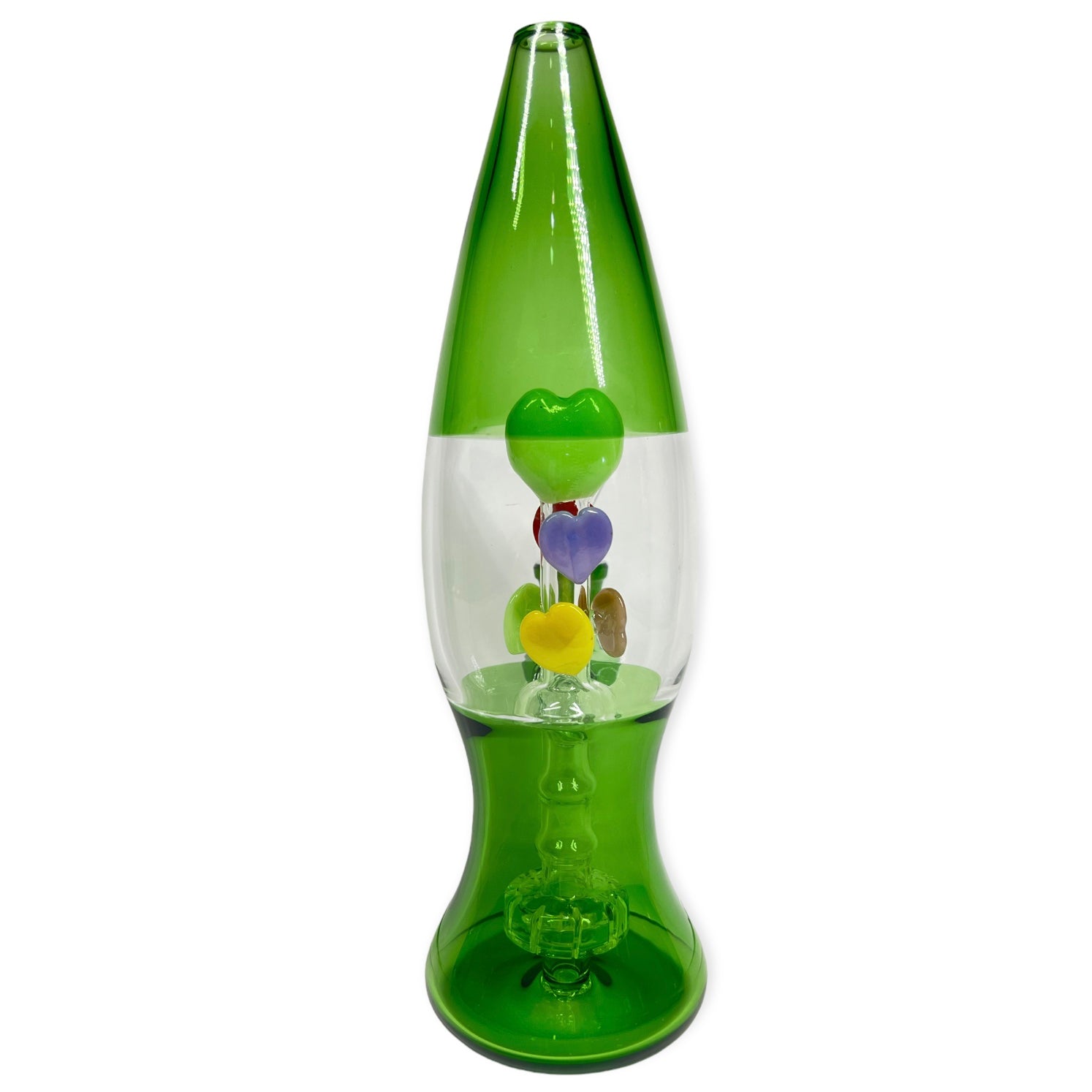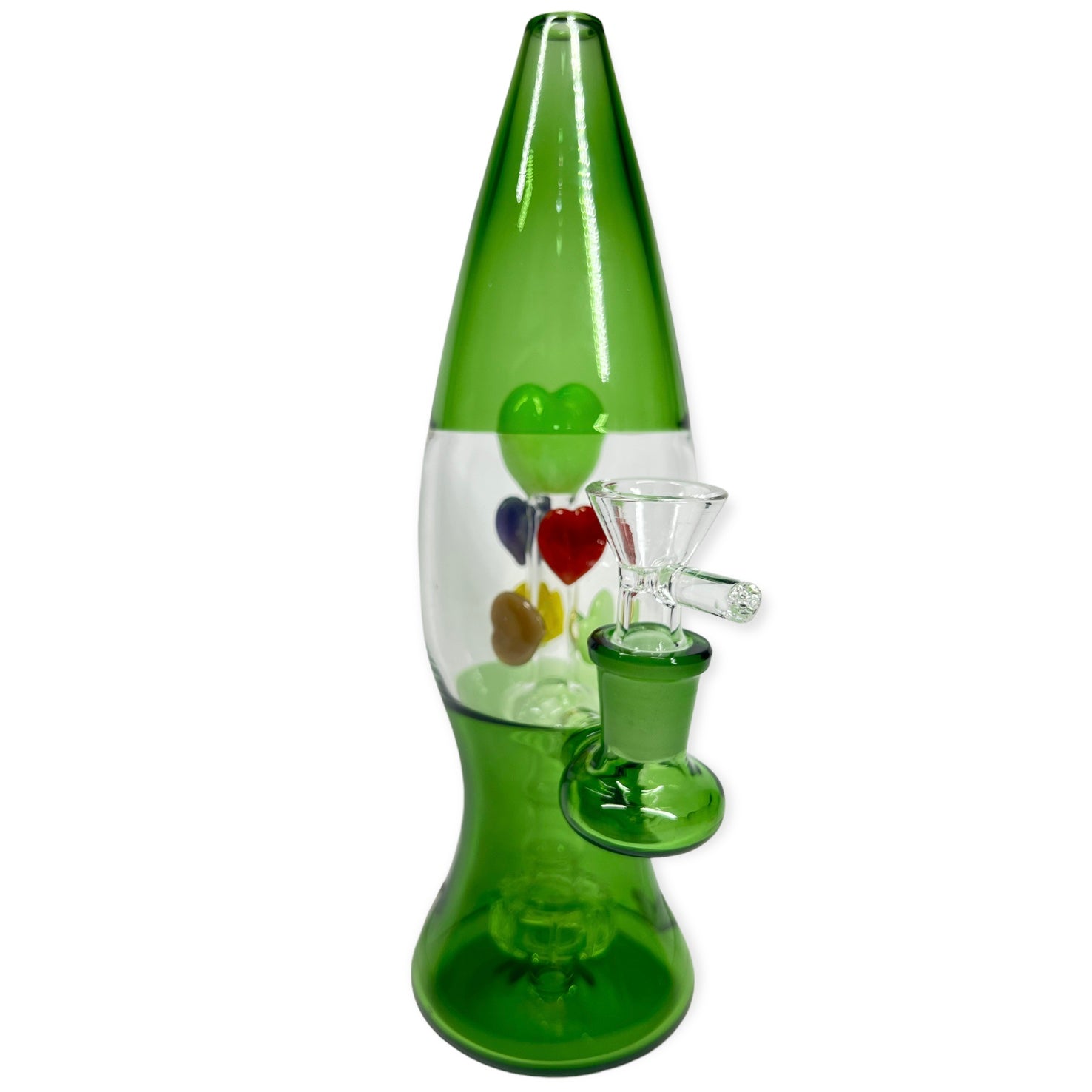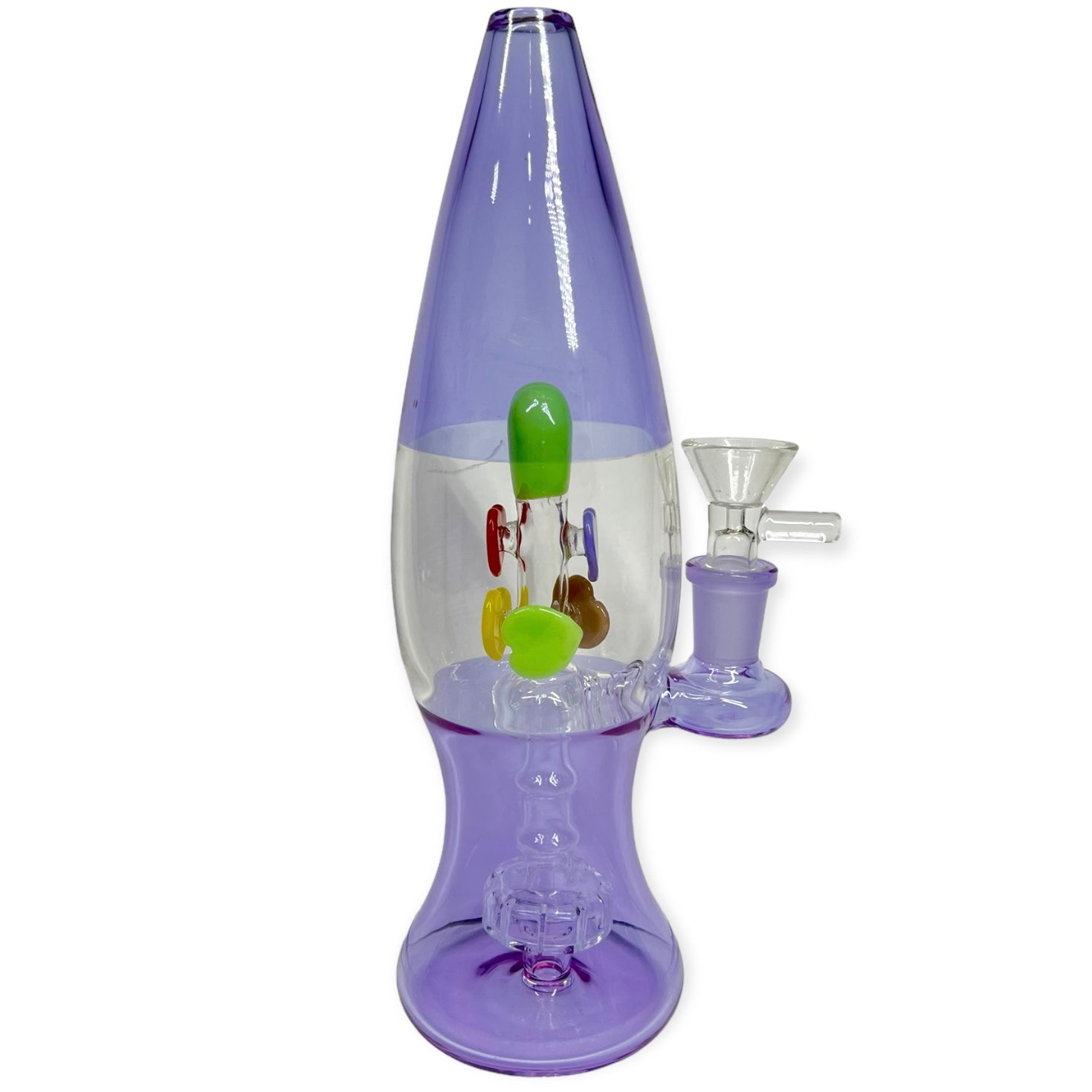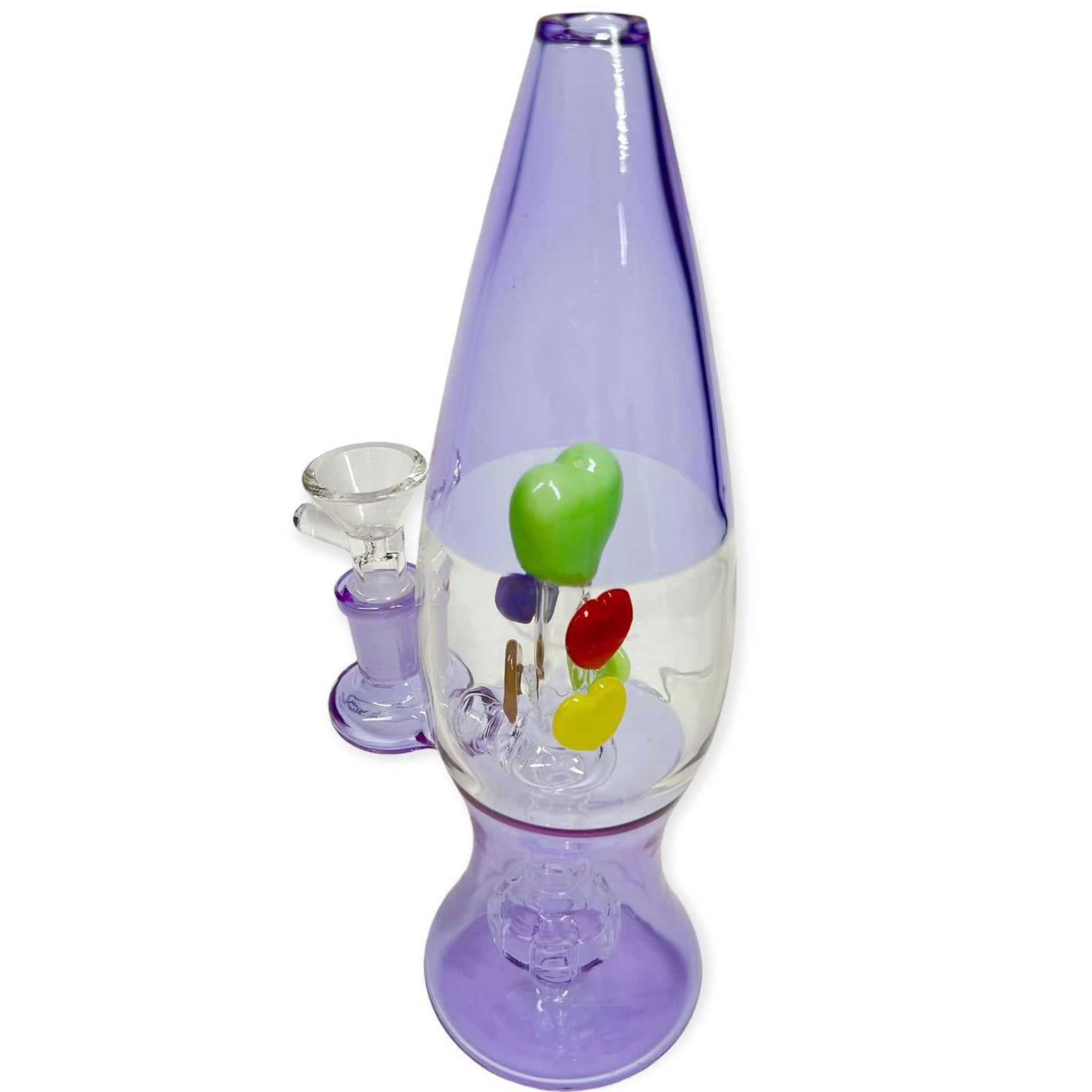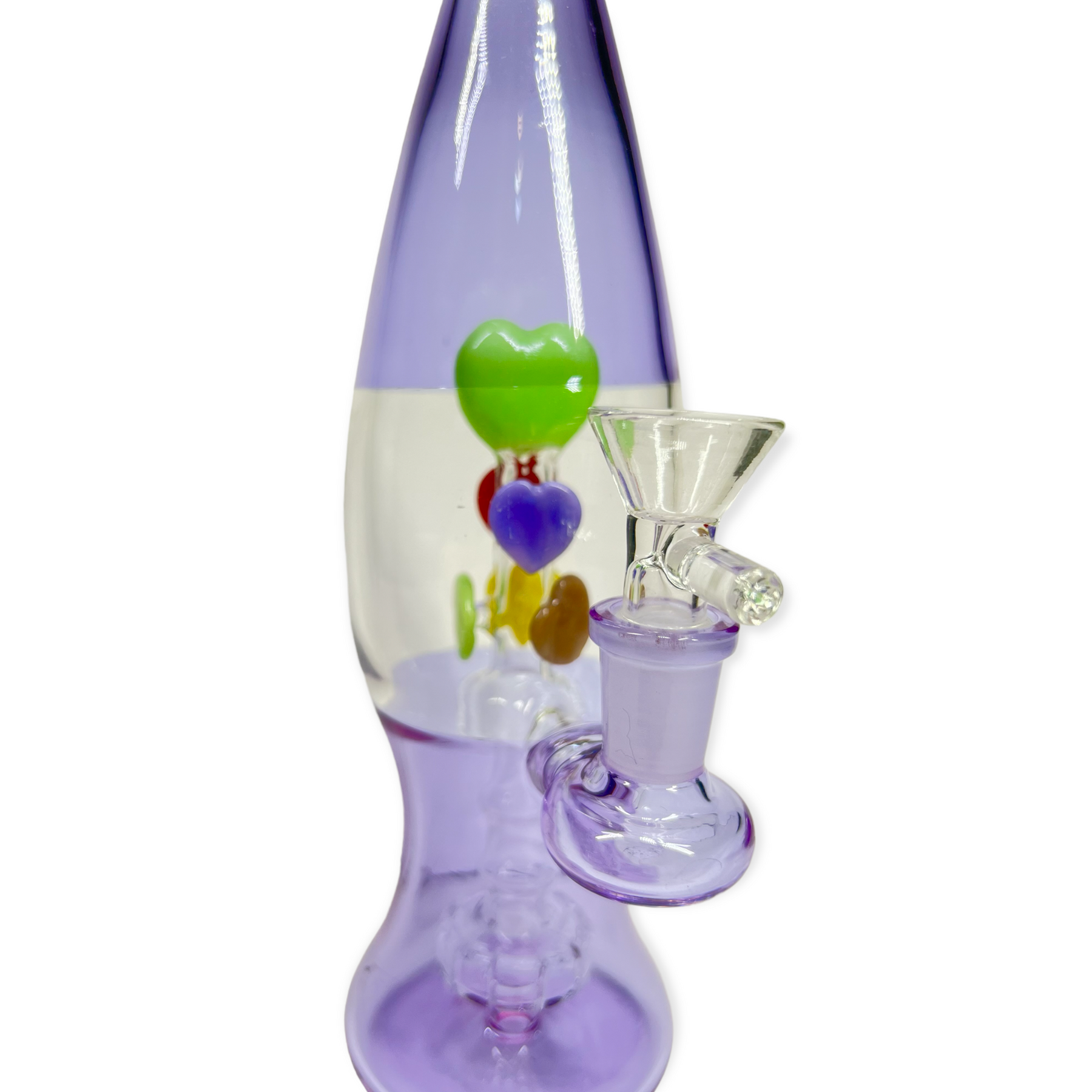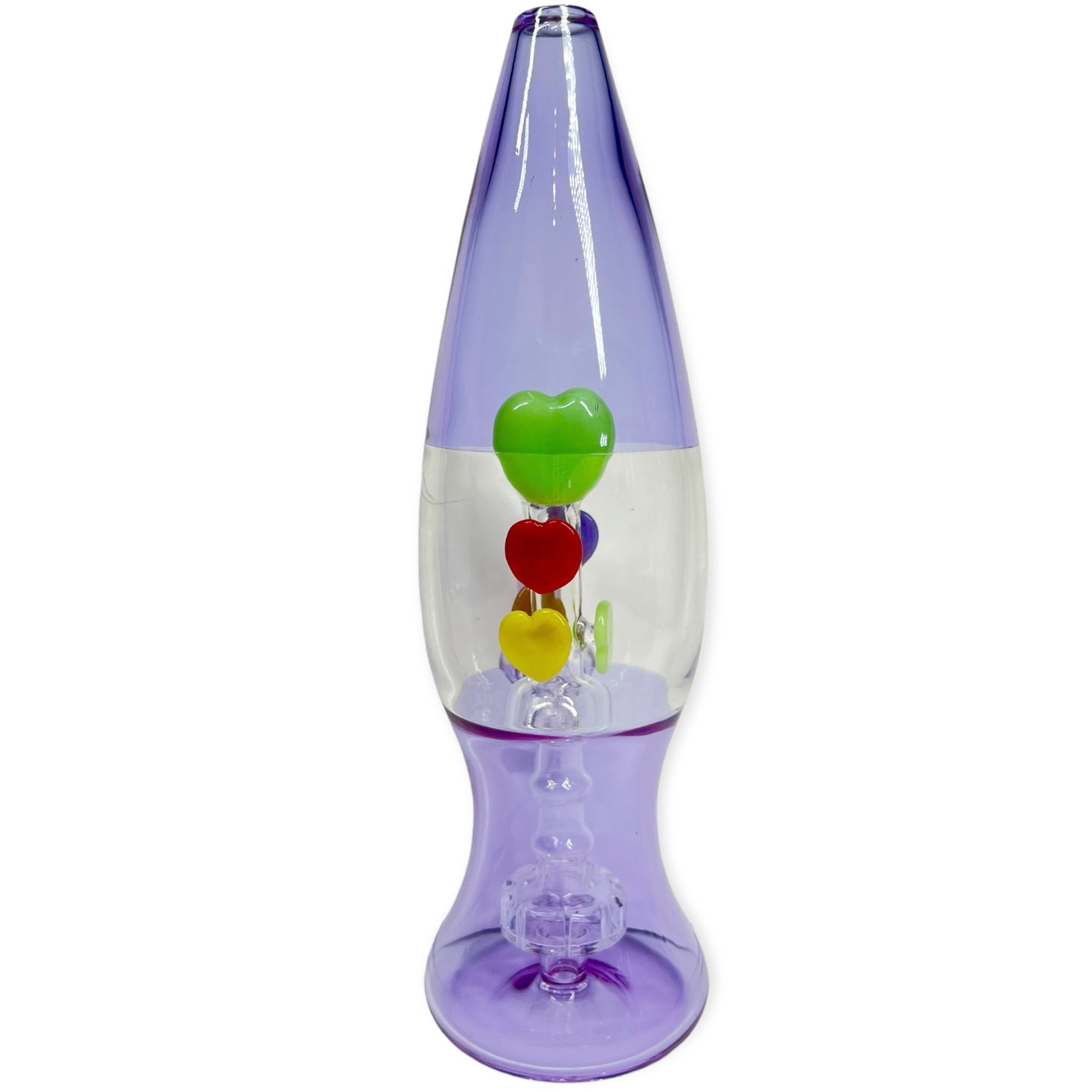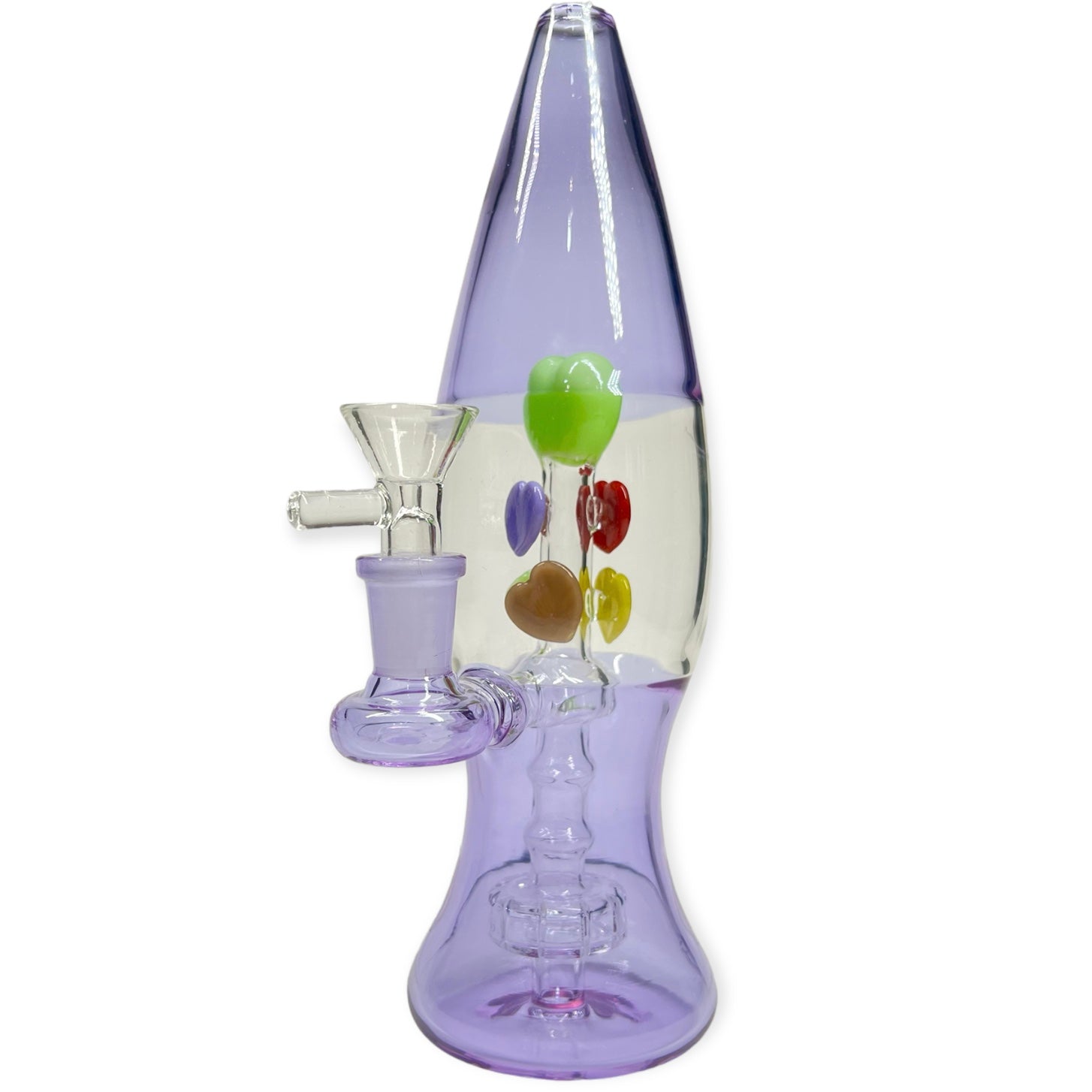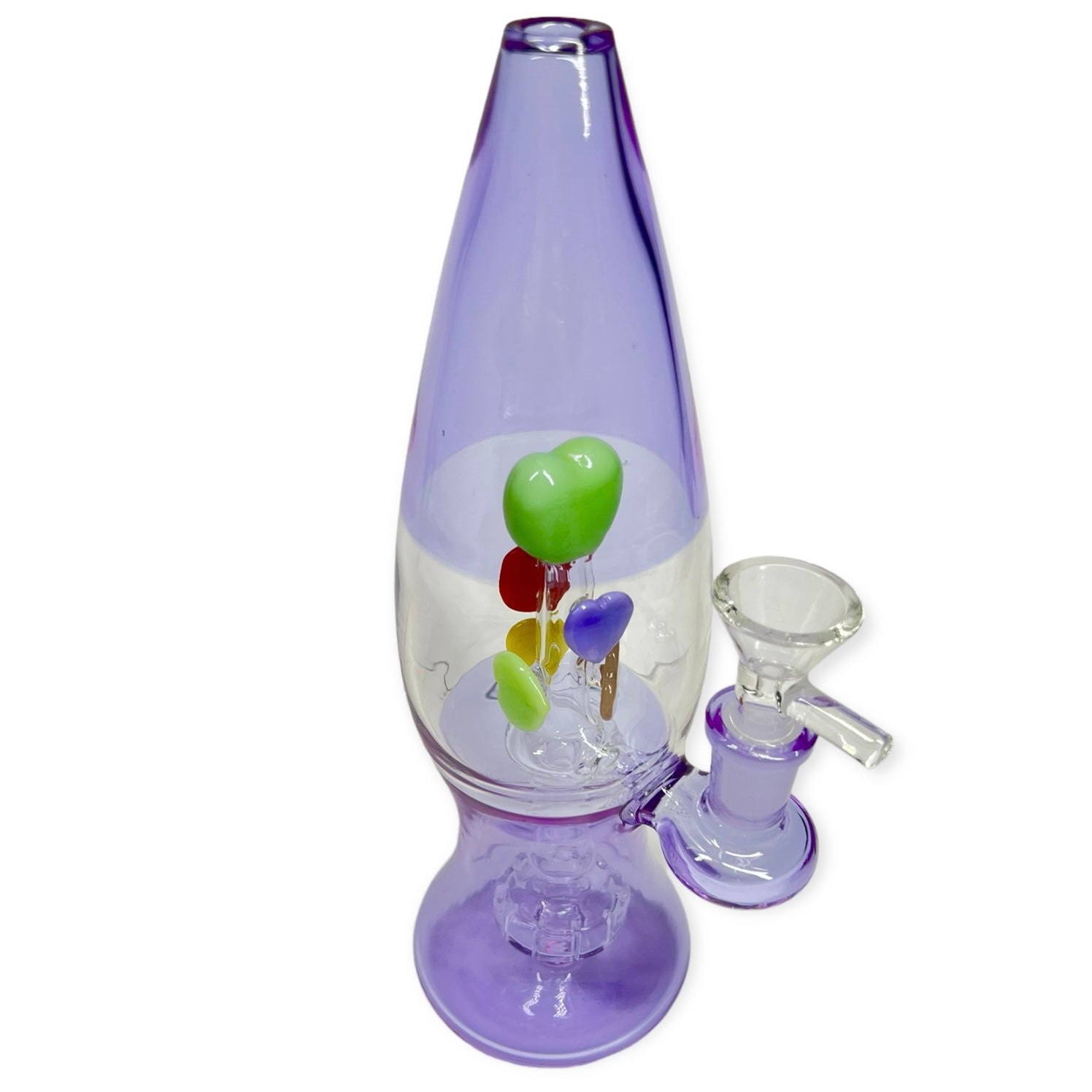 Lava Lamp Bong with Hearts and Percolator
This Lava Lamp Bong has been popularized over social media and different platforms for its unique aesthetic. It is the perfect way to spread love and groovy vibes at your next sesh. It is made to resemble a lava lamp and contains multi-colored hearts in the middle. 
The beautiful design and attention to detail is what makes this lava lamp bong one of a kind. Each heart was carefully crafted so that you can see them no matter what side you are looking at the bong. The center is made from clear glass while the top and bottom have a colored glass look to add to the beauty of this piece. 
This Lava Lamp Bong is not only beautiful but it is also highly functional. It has a premium showerhead percolator at the base of the bong which will filter the smoke. The long and narrow design also allows for a good amount of water in the chamber, adding to the smoothness and functionality of this bong. This bong stands 9 inches tall and is available in 3 different colors: green, purple or pink. Get yours today from Golden Leaf Shop and enjoy the best pricing on the internet!
Glass Hearts Lava Lamp Bong Features:
9 in tall

Available in 3 Different Colors

14mm Male Bowl

Multi Colored Glass Hearts Inside

Shower Percolator for Smoke Filtration
Such a Cute Piece!
This is my new favorite bong in my collection. It is super cute and detailed and has amazing filtration. All the hits I take on this bong are super smooth! My only concern is that it has to be cleaned very often so that it looks good, but that is not a problem for me. I hope you guys restock the colors soon, I want to get one for my sister.