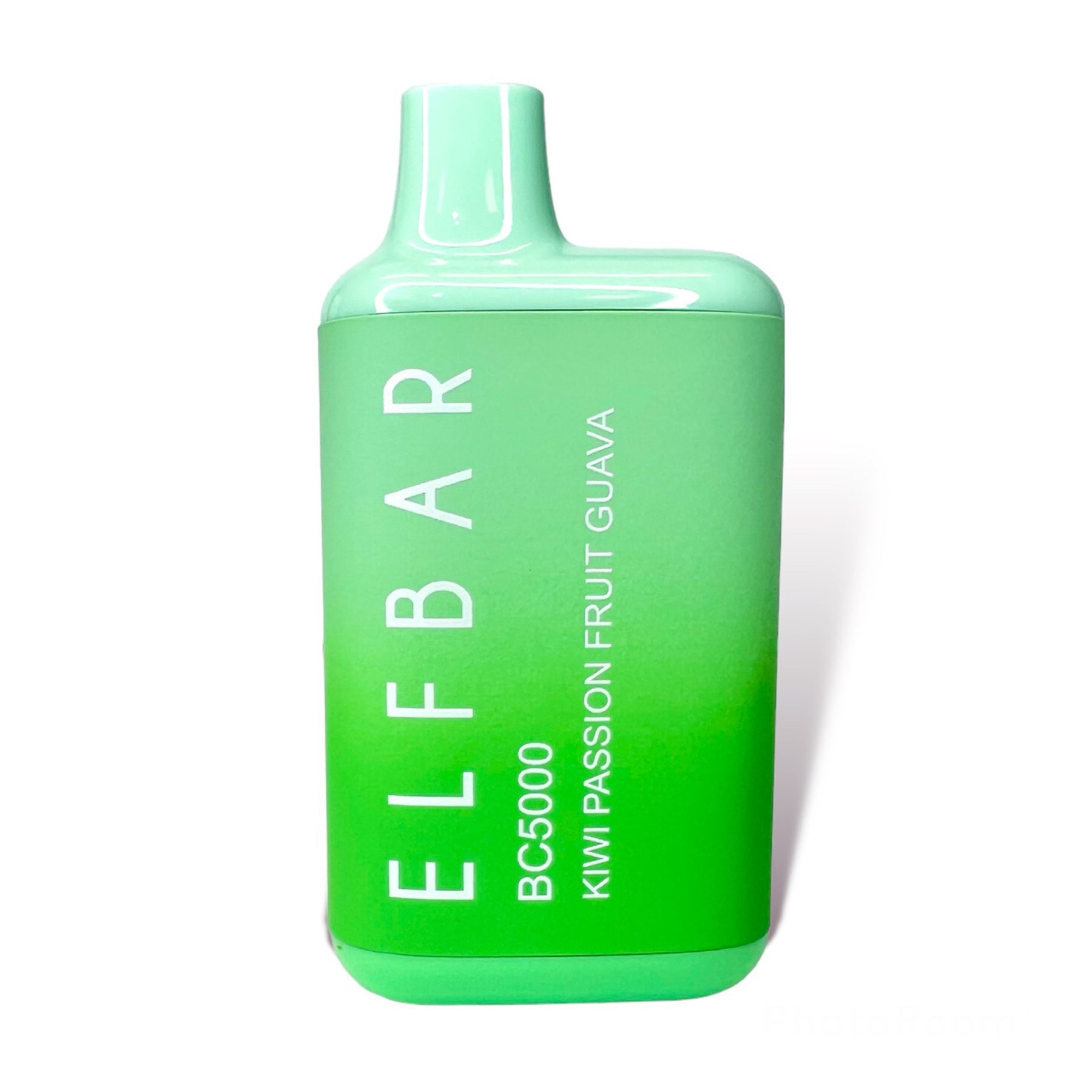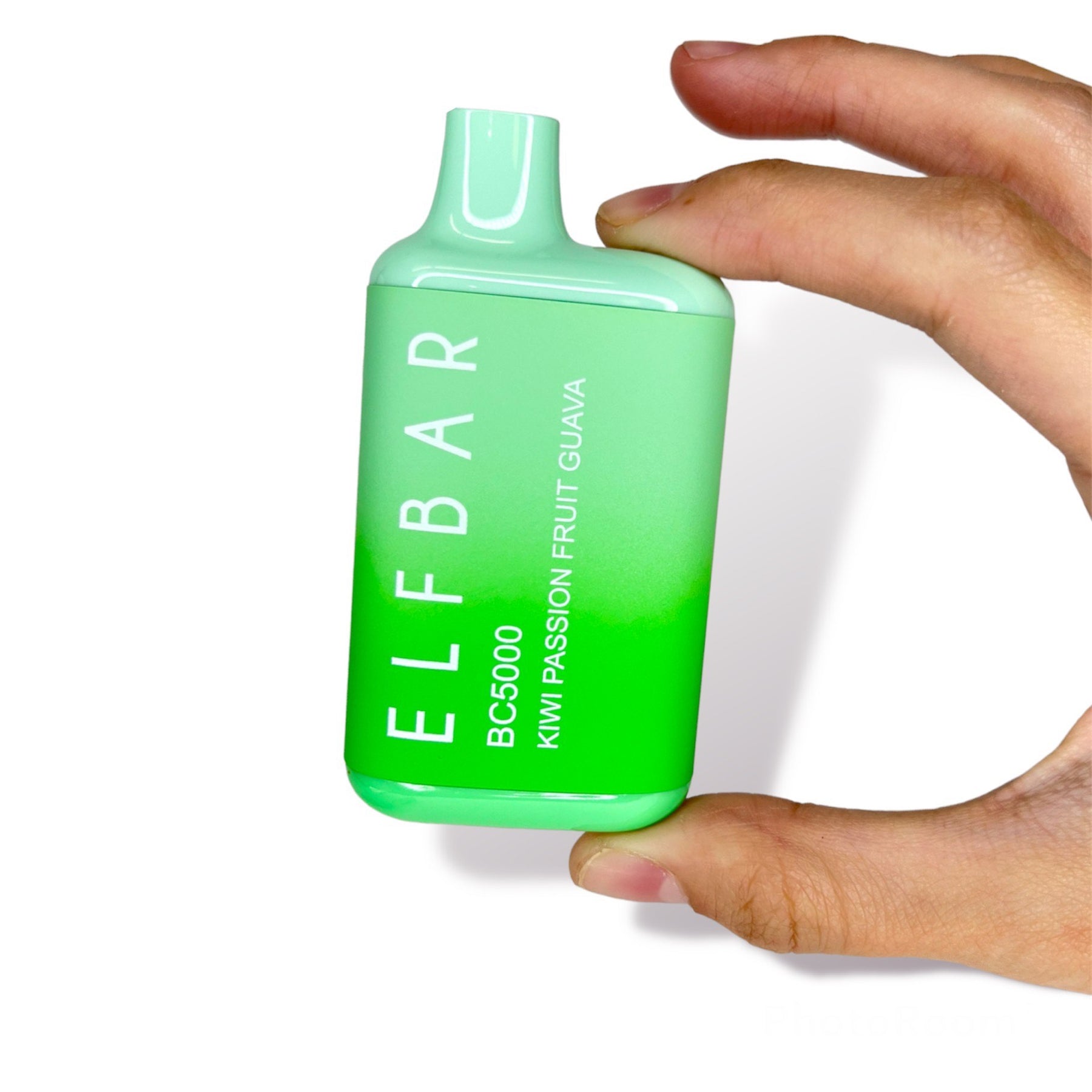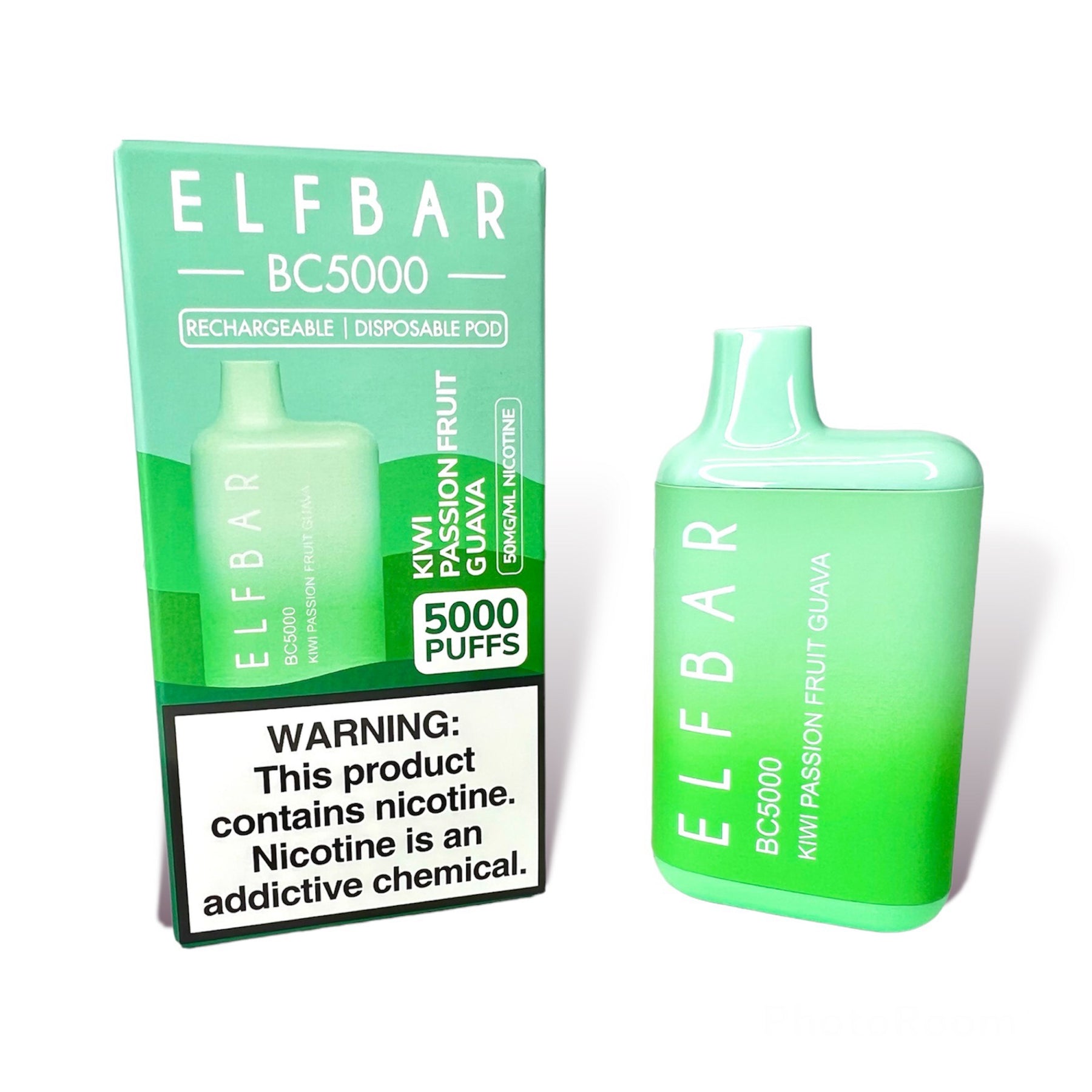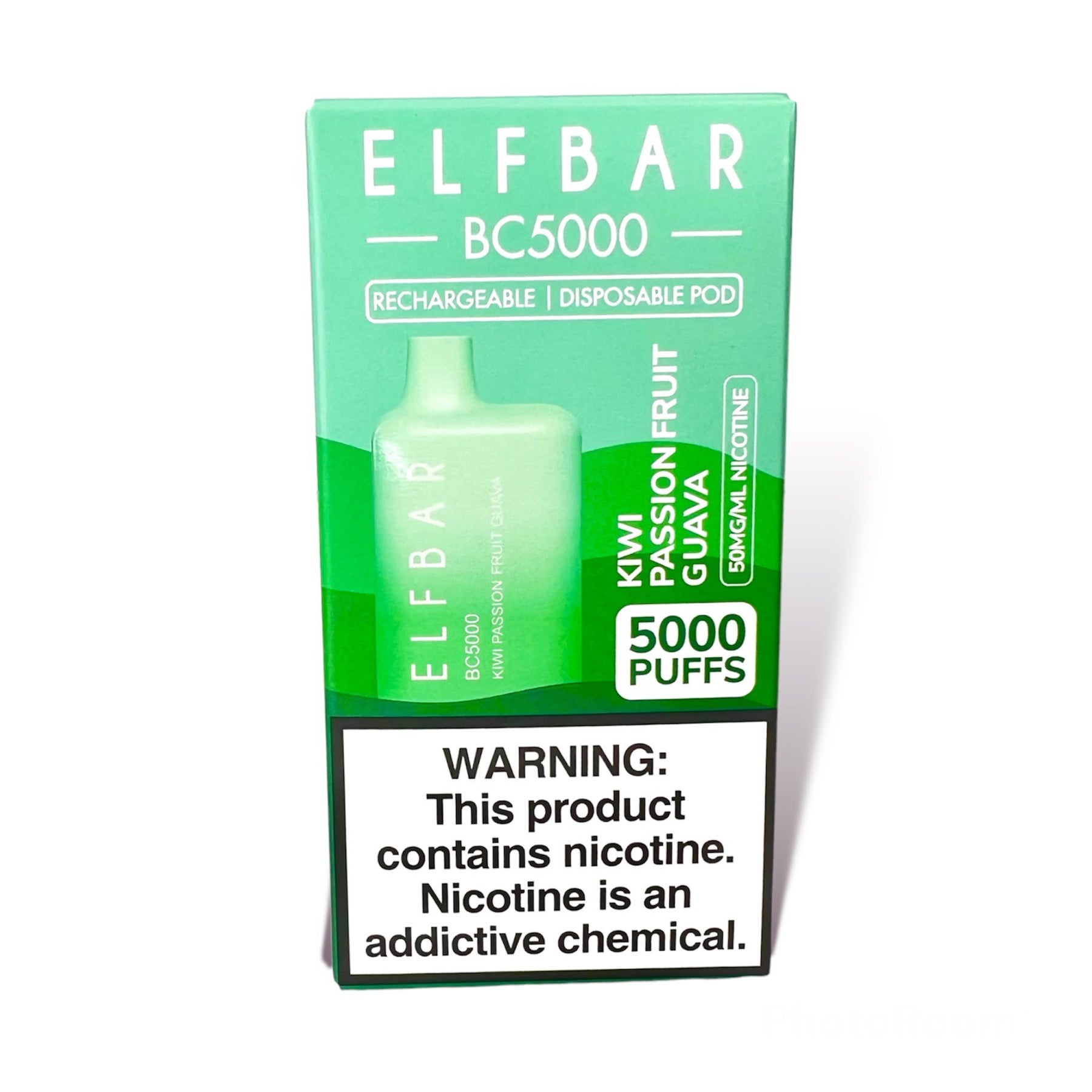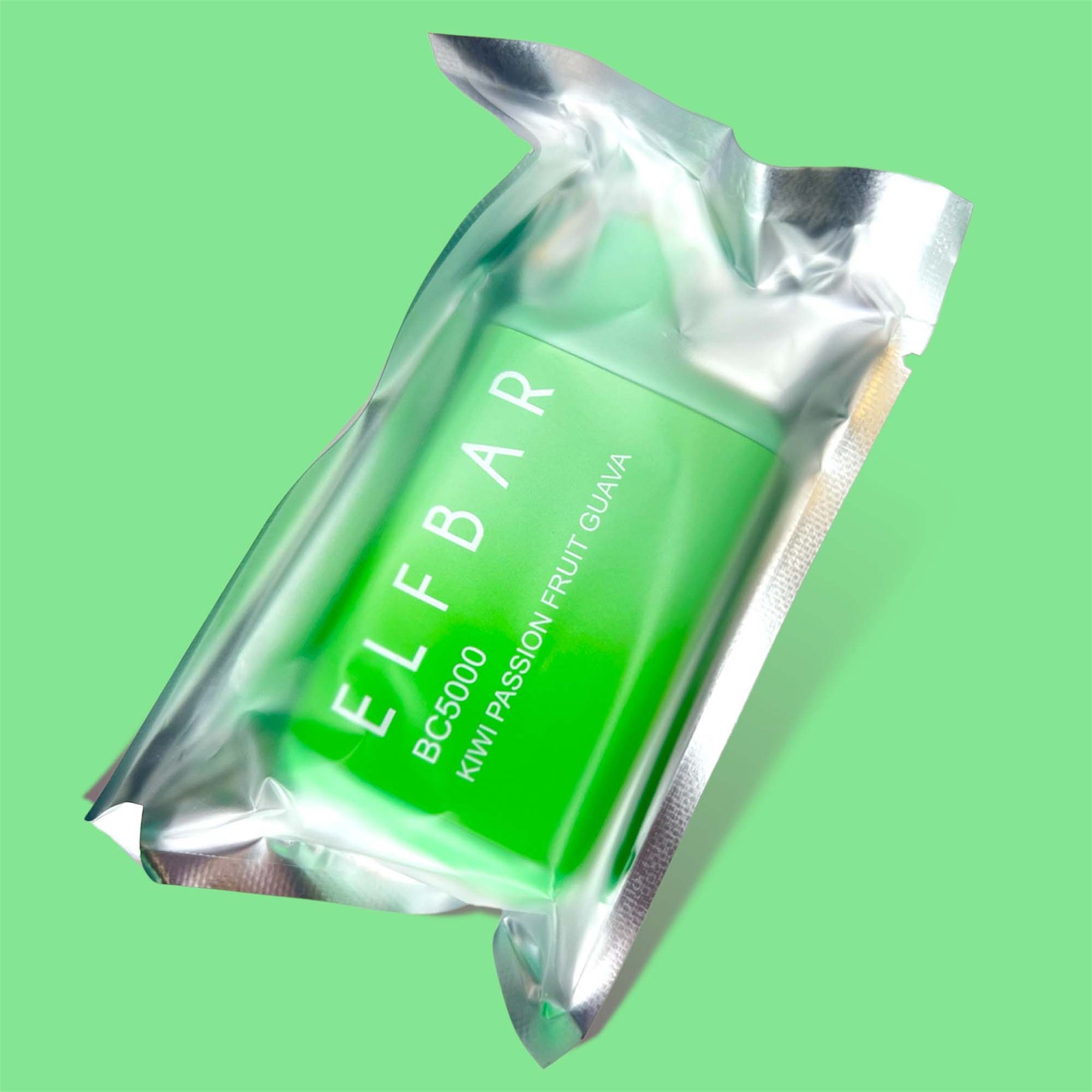 Kiwi Passion Fruit Guava Elf Bar BC5000 Disposable Vape
Kiwi Passion Fruit Guava Description:
For those who love a sour flavor with a bit of sweetness. Those who have tried Passion Fruit and Kiwi know the unique sour taste they have. Combined with Guava for a bit of smoothness and sweetness. This flavor is a favorite amongst over 30 Elf Bar flavors, click here to check out all our other BC5000 flavors. 
Elf Bar Kiwi Passion Fruit Guava BC5000 Features:
- 5,000 puff capacity
- Rechargeable with USB C charger
- Sleek Box Build
- 13ml pre filled e liquid
- 5% nicotine content
- Flavor: Kiwi Passion Fruit Guava