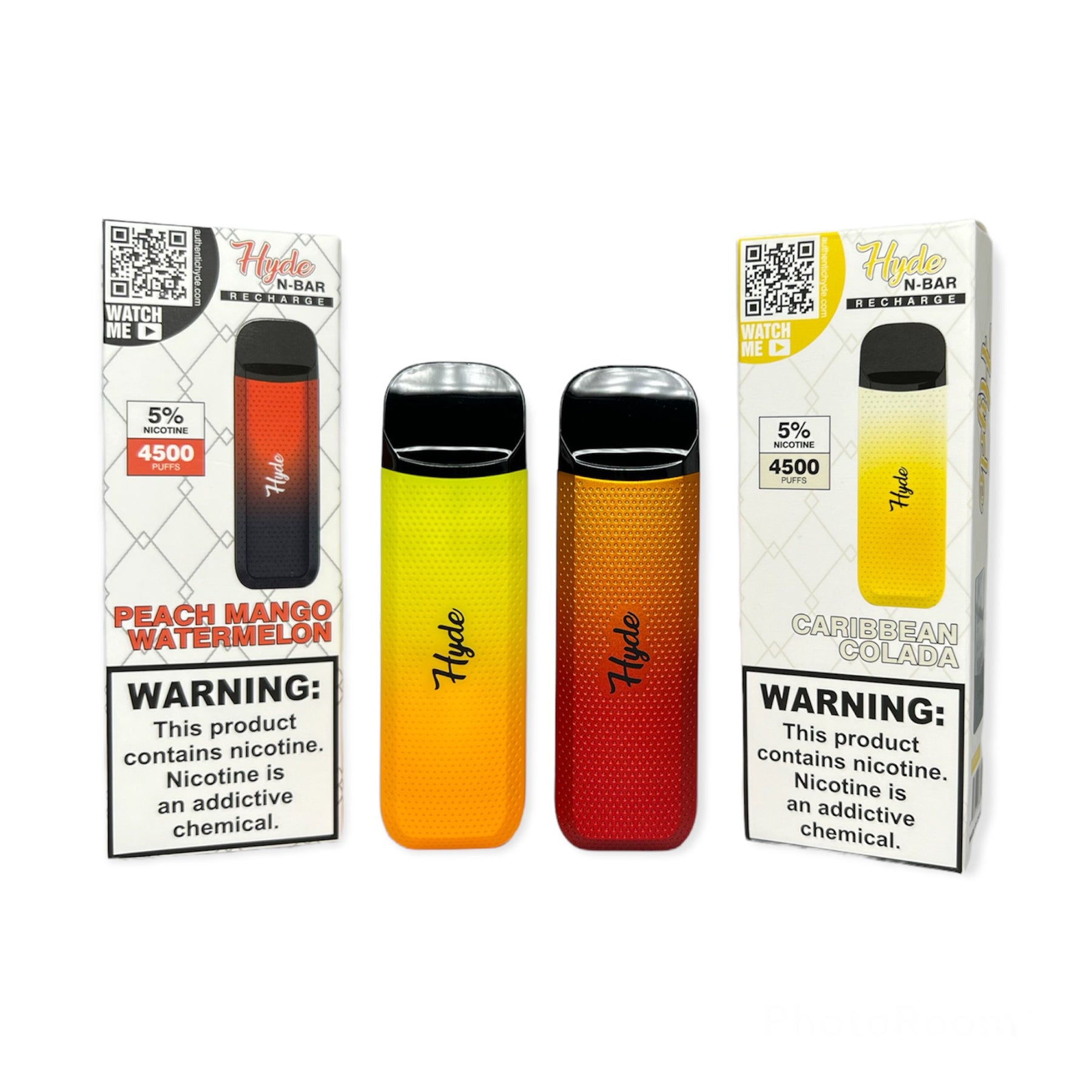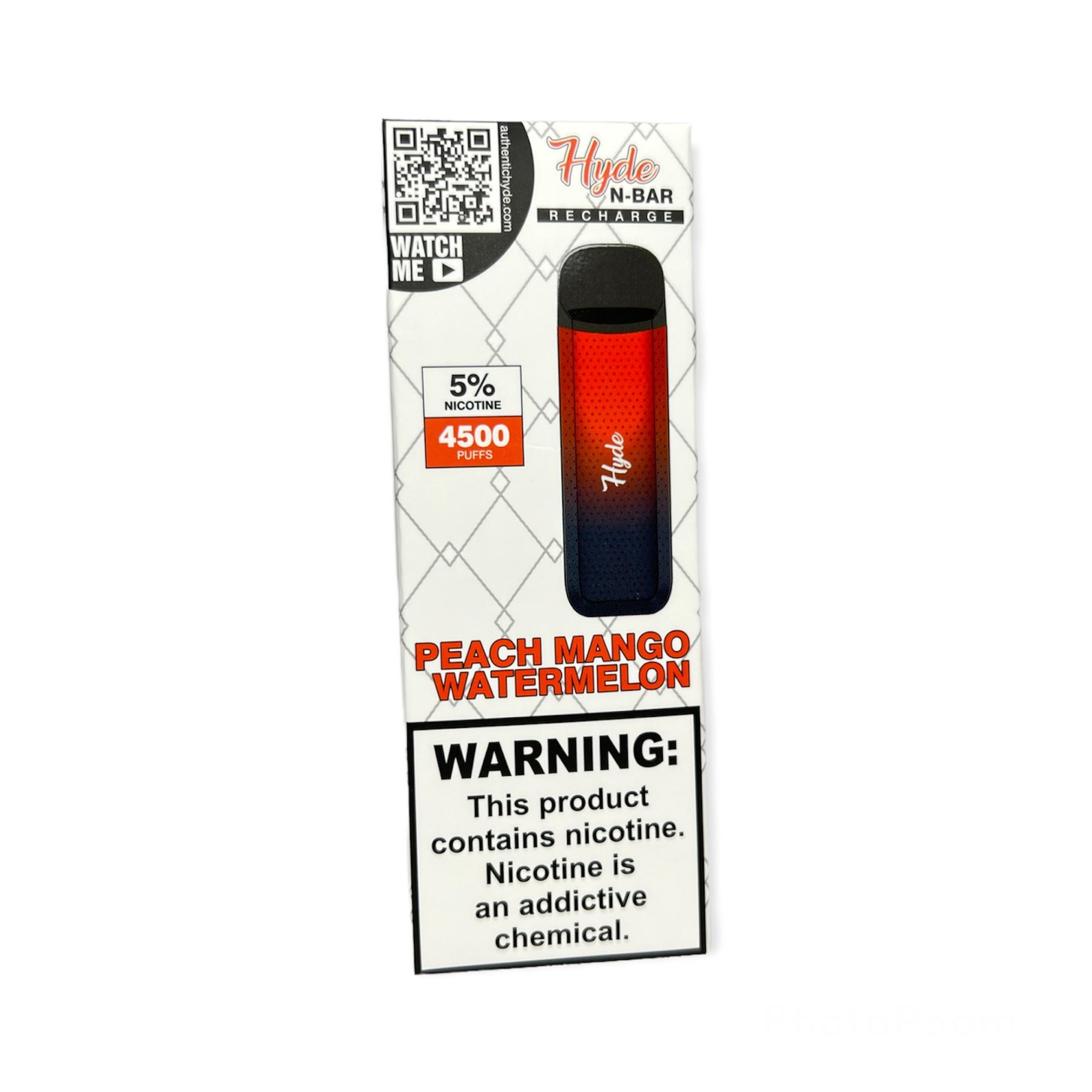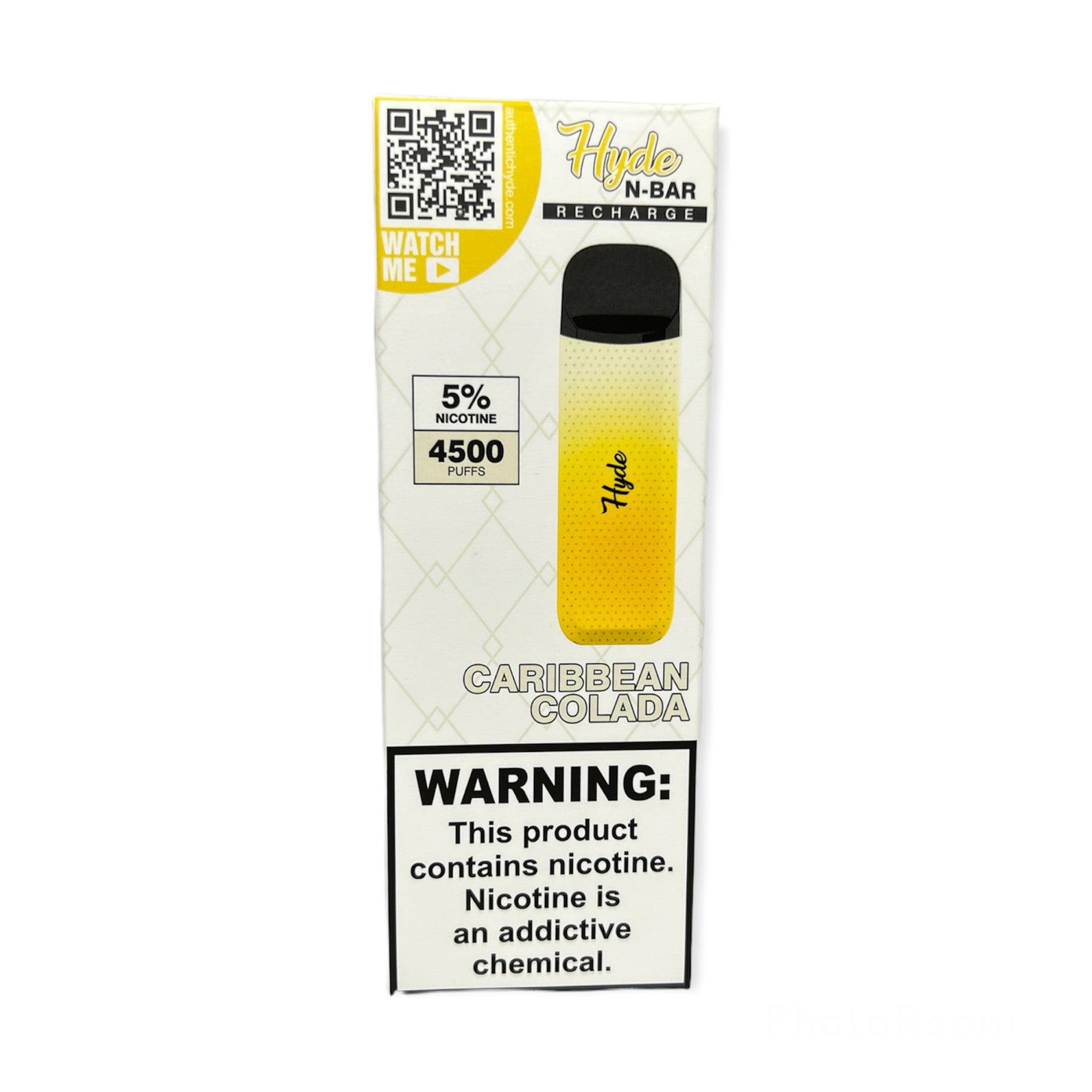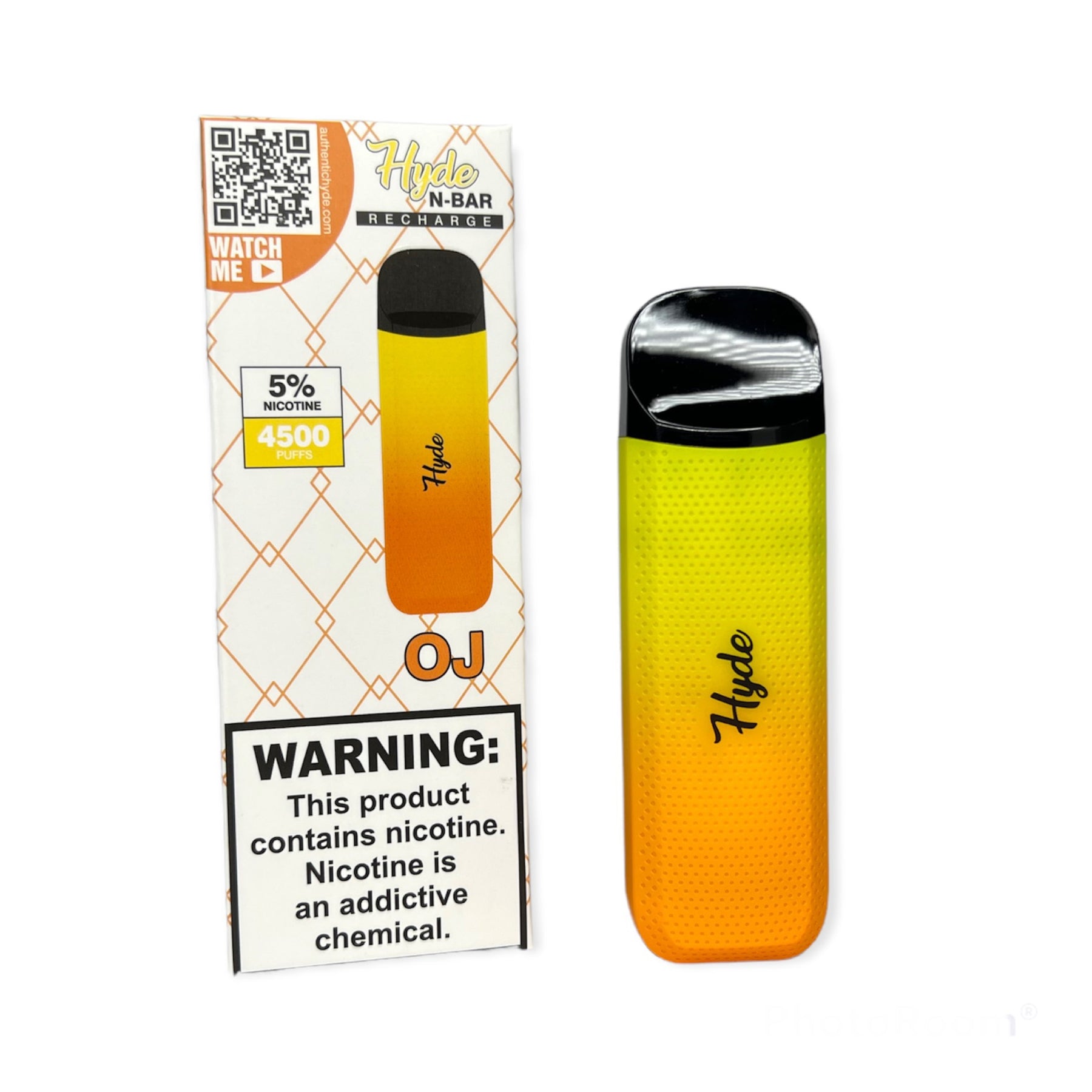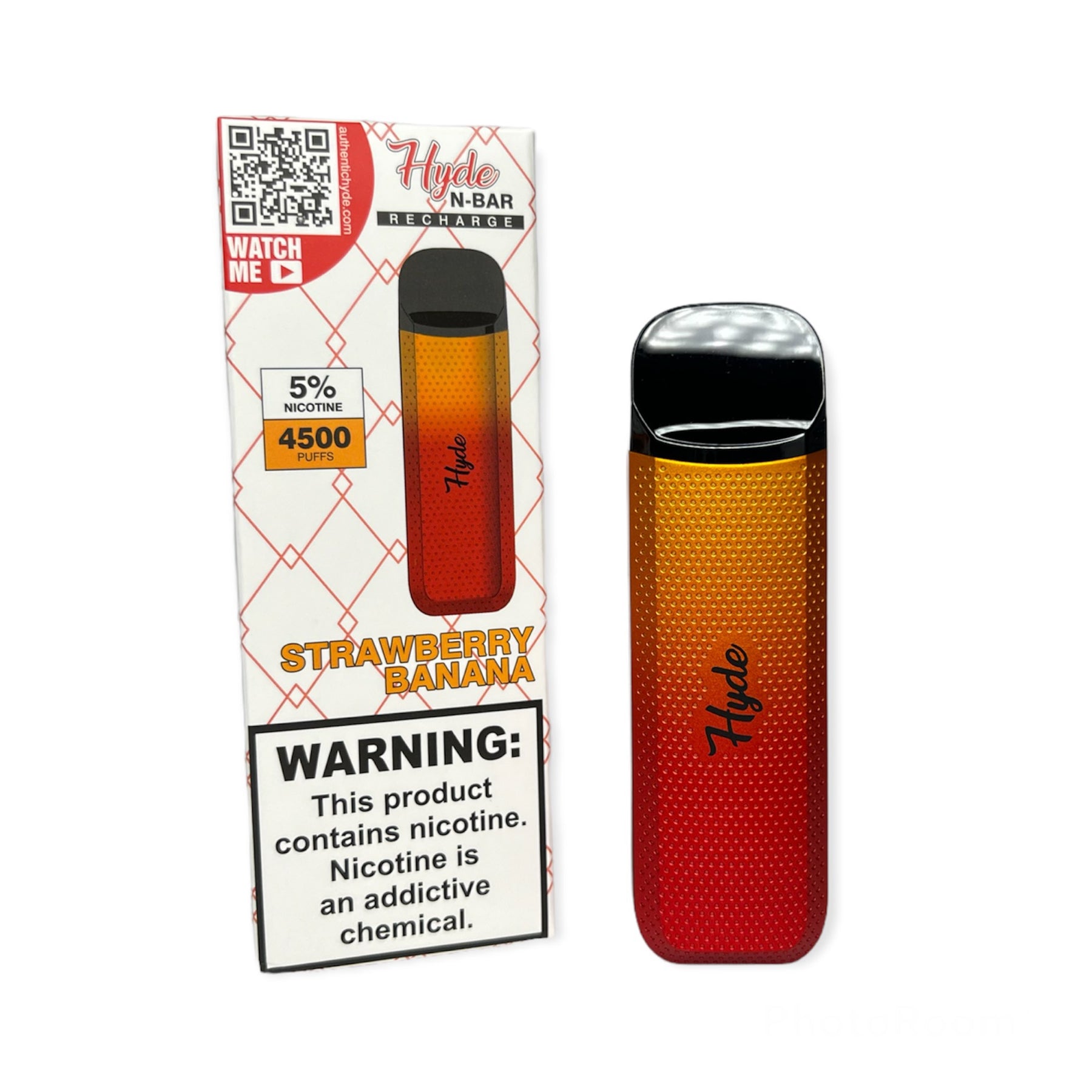 Hyde N Bar - Rechargeable Disposable Vape
The Hyde N Bar disposable vape device is one of the most convenient and well known vapes in the market. Hyde vapes are known for their quality and reliability while still coming at an affordable price. The Hyde N Bar is rechargeable and comes pre-filled with a 4,500 puff capacity. The build of the Hyde N Bar is very ergonomic and comfortable to hold in your hand, making it a great "all day" vape. In addition to this, the flavor selection available for these Hyde N bars is very unique to say the least. They come in flavors that we have yet to see from any other disposable vapes. 
Flavors available: 
Caribbean Colada: Picture this, you are sitting beachfront on a Caribbean island drinking a refreshing Pina Colada that just seems to hit the right spot. This is exactly what the Caribbean Colada Hyde N Bar flavor tastes like, a perfect flavor to relax and unwind in this rich pineapple and coconut treat.
Peach Mango Watermelon: This flavor is exactly what it sounds like, a balanced mix of your favorite fruit flavors all in one.
Strawberry Banana: No flavor selection is complete without a strawberry banana flavor. Hyde is one of the pioneers of getting this flavor down to a perfect craft that most people will enjoy.
OJ:
A very unique vape flavor that is not often attempted by many companies. This is a flavor that can either be absolutely nailed or just straight trash. The Orange Juice Hyde N Bar flavor is the representation of taking a risk by attempting a unique flavor and absolutely getting it right. It tastes just like your morning orange juice, making it a perfect morning flavor!