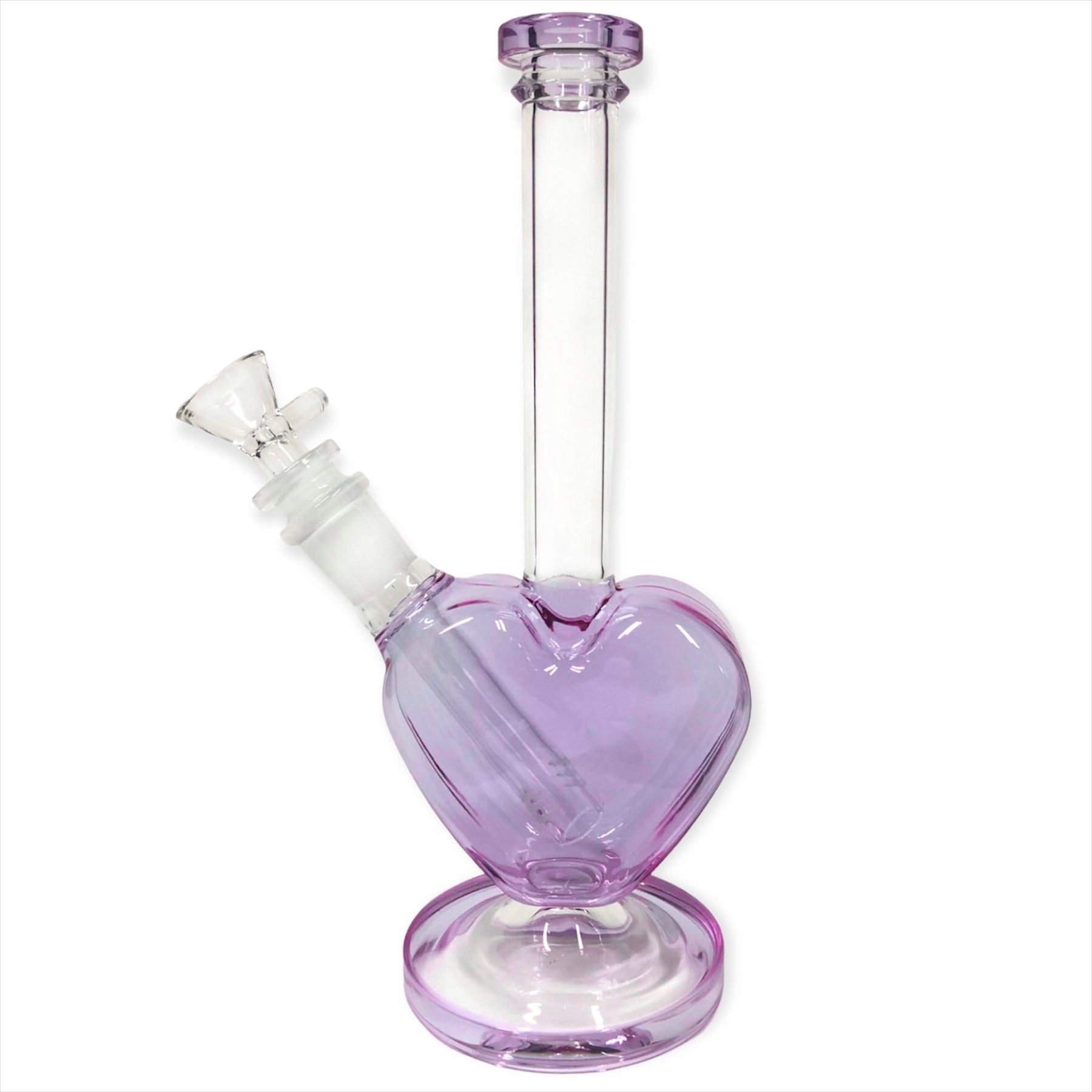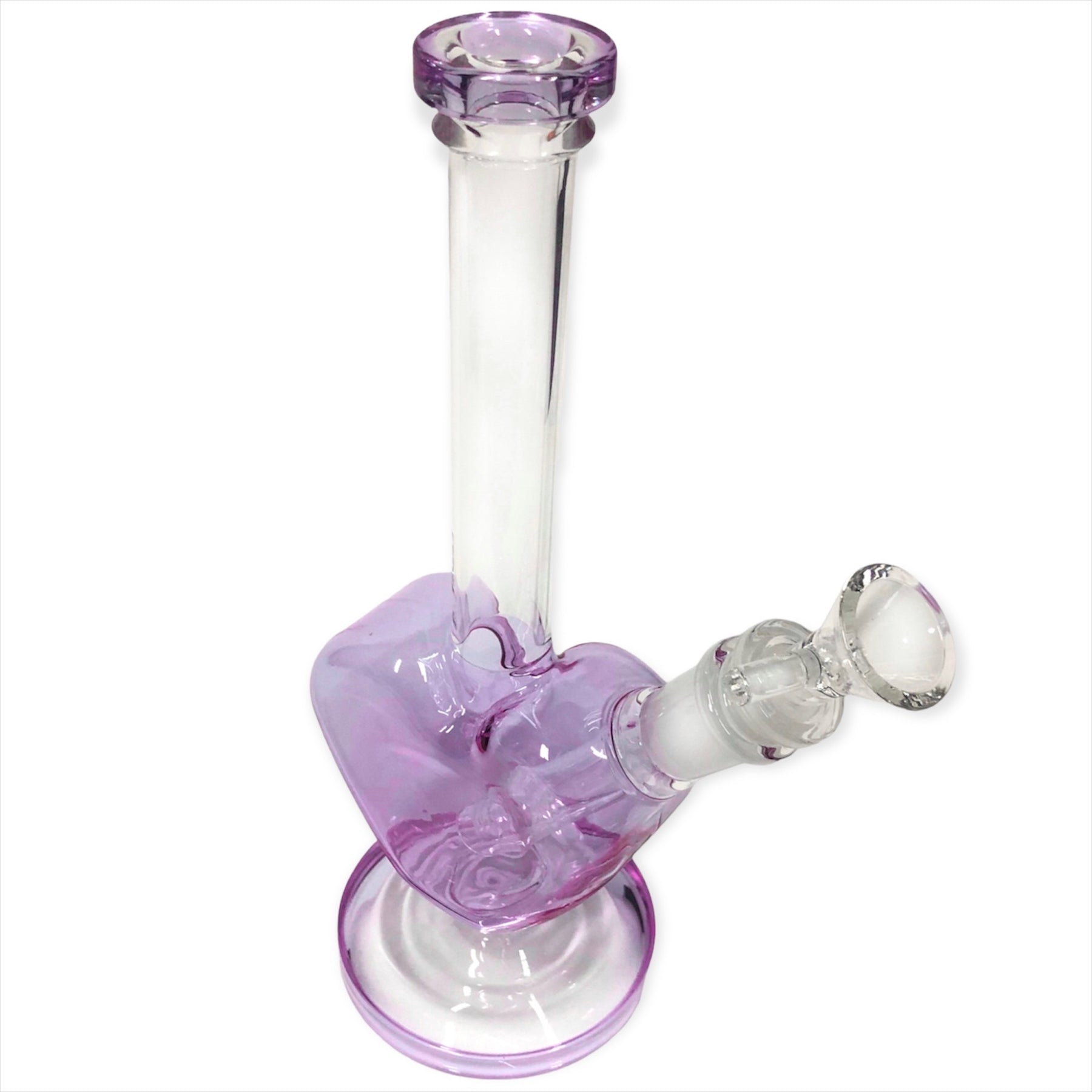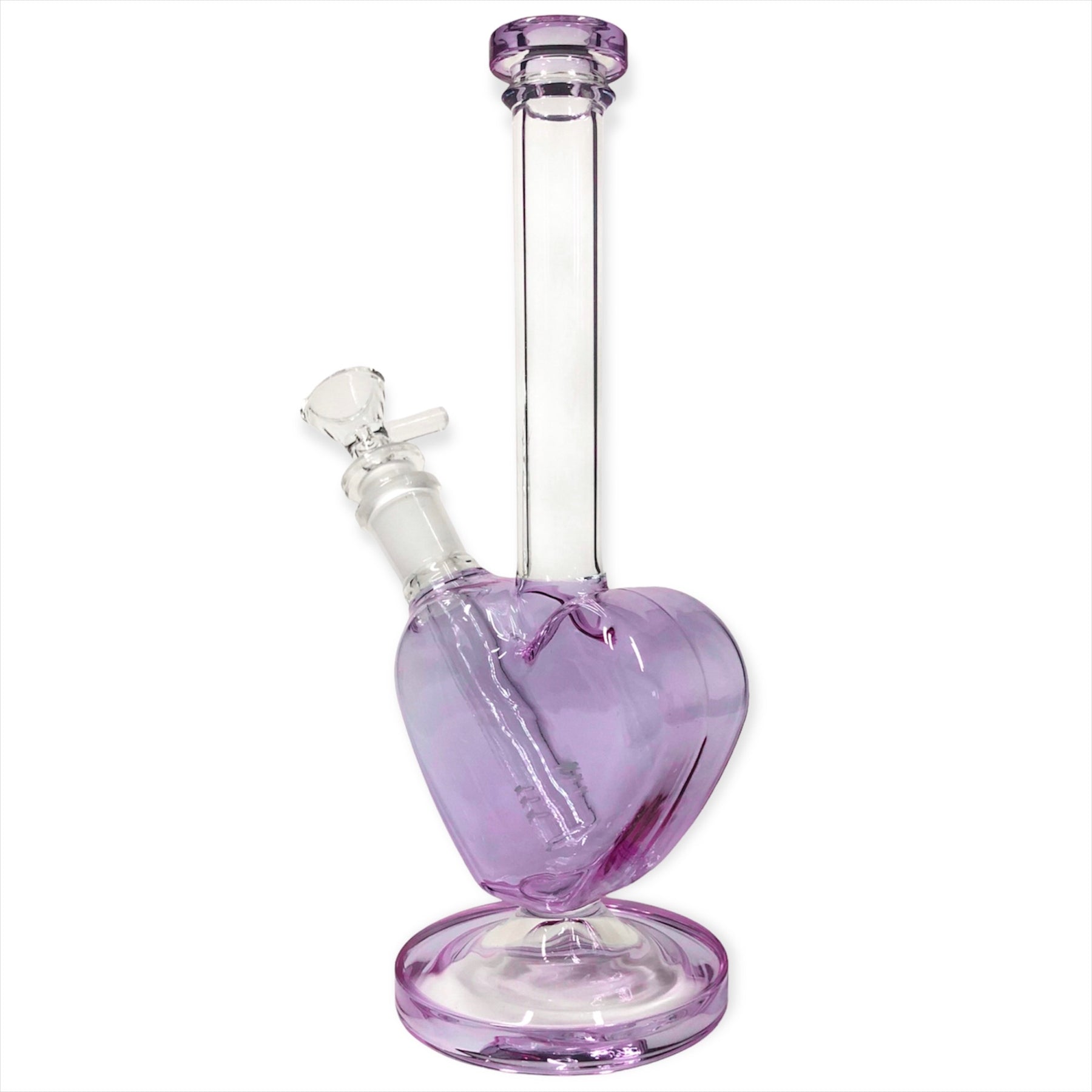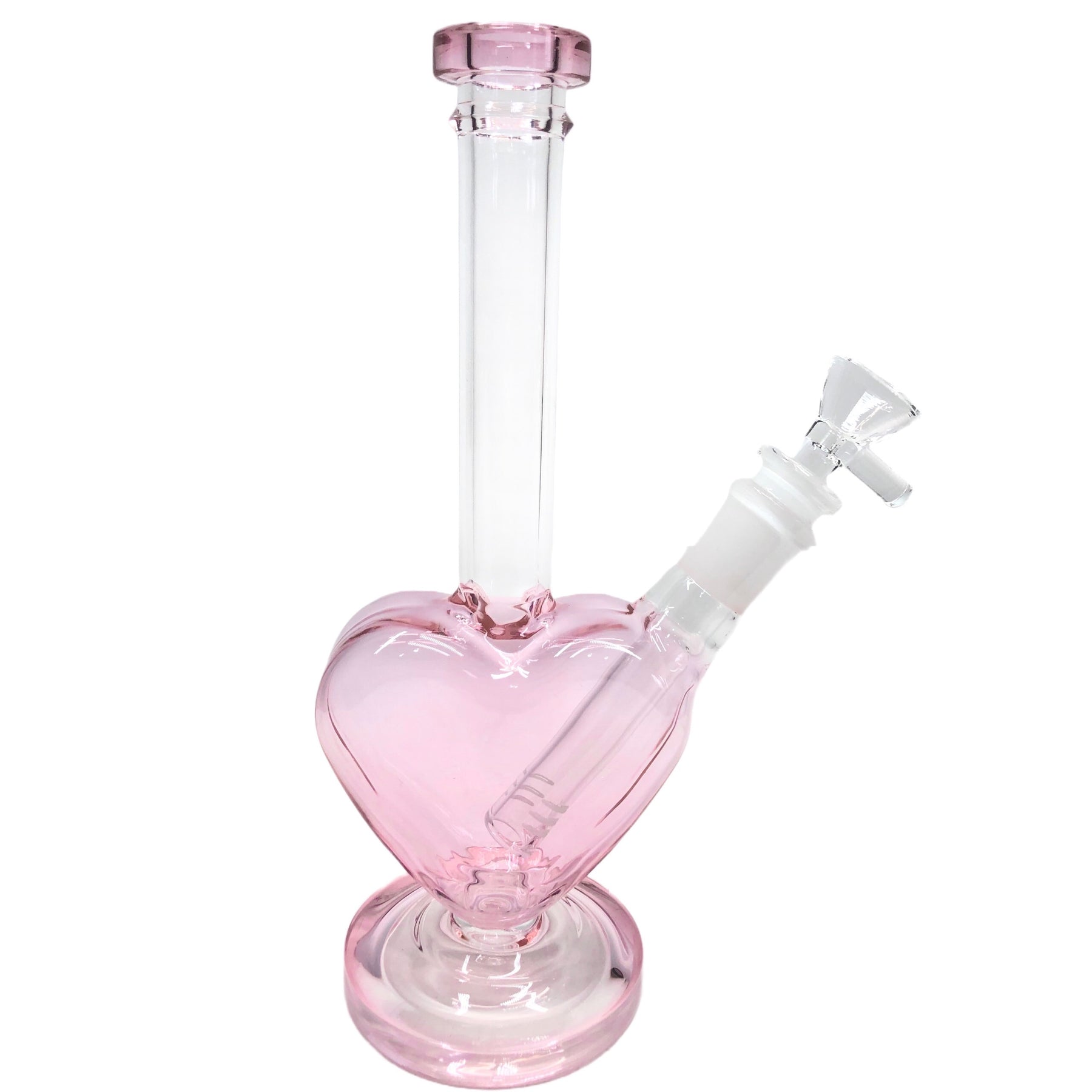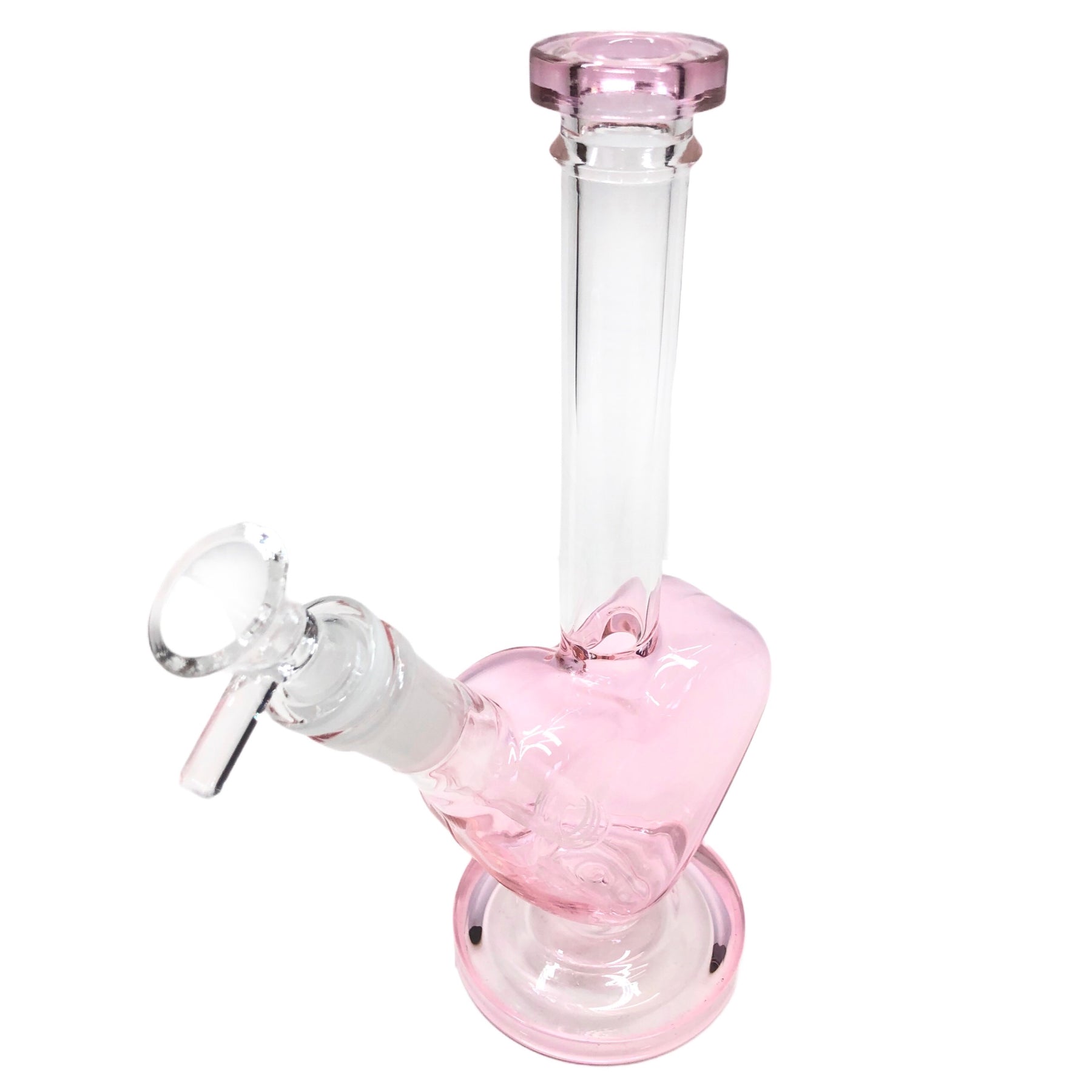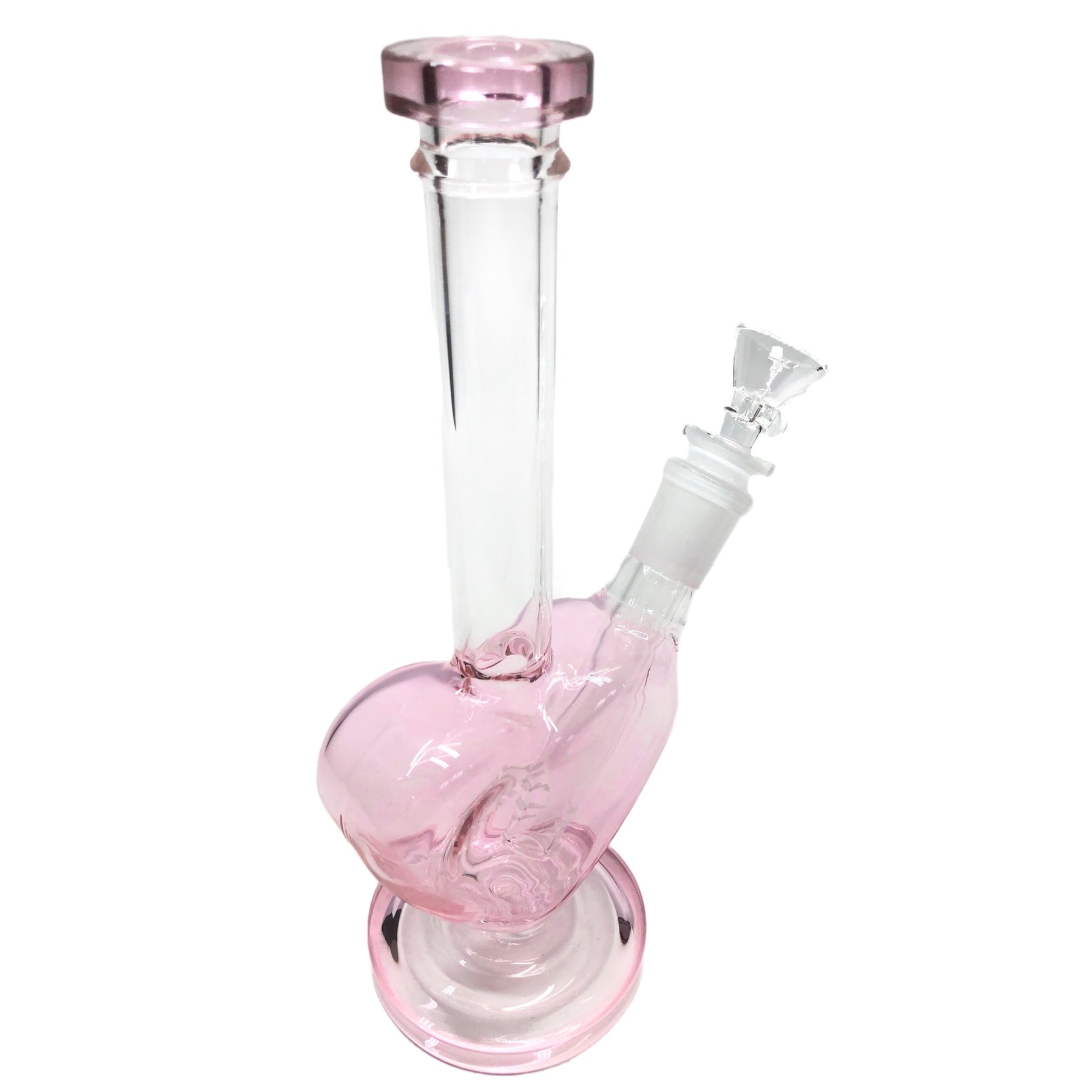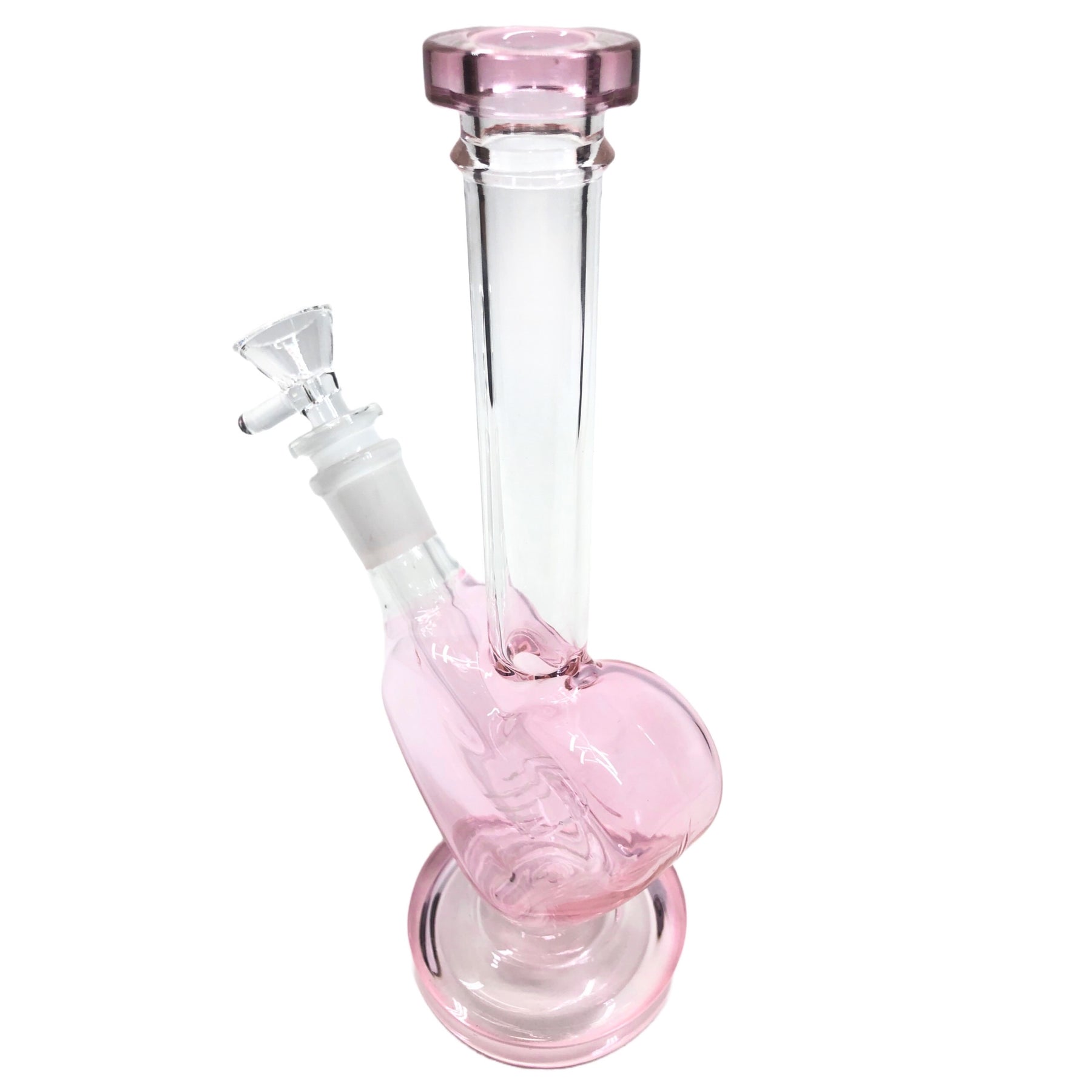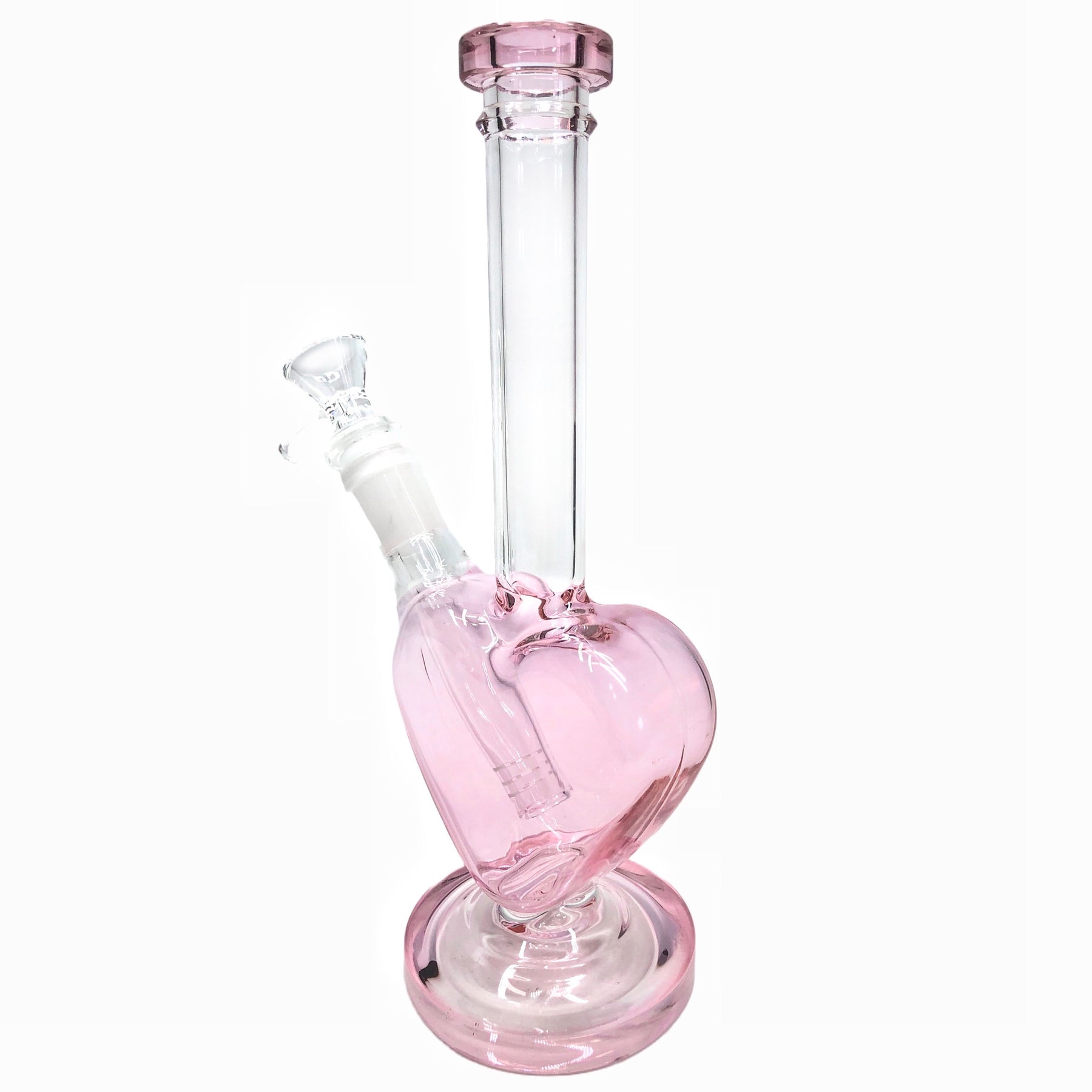 Heart Shaped Glass Bong - BEST PRICE
Share your love with this cute heart shaped glass bong! It is the perfect tool for a smoke session with your friends and it is even beautiful enough to have as a home decoration when not in use. It has a high-quality, wide base so that you can display the beauty of this bong without worry.
This heart bong also makes a great gift for any stoner! Its minimal and aesthetic design along with its medium size ensures anyone who sees it will feel the love. It includes a removable downstem and bowl which have a 45 degree joint. The downstem has multiple slits for smoke to travel, meaning you can expect silky smooth hits every time you light this bong up.
Valentine's Day or not, this bong's cute design will bring smiles year round. It is made of a sturdy borosilicate glass to prevent any broken hearts! It is a high quality glass bong so you can enjoy peace of mind while burning your favorite herbs or tobacco.
Here at Golden Leaf Shop we have the current best price for the heart shaped glass bong compared to any other website. We offer fast shipping anywhere in the US.
Heart Shaped Bong Features:
9 Inches Tall - Medium Sized Bong

Best Price

Available in two Colors - Pink and Purple

3 Parts - Bong, 14mm downstem and bowl

45 Degree Joint

Made from borosilicate glass

Sturdy wide base

Superior smoke filtration

Intended for legal dry herbs or tobacco use