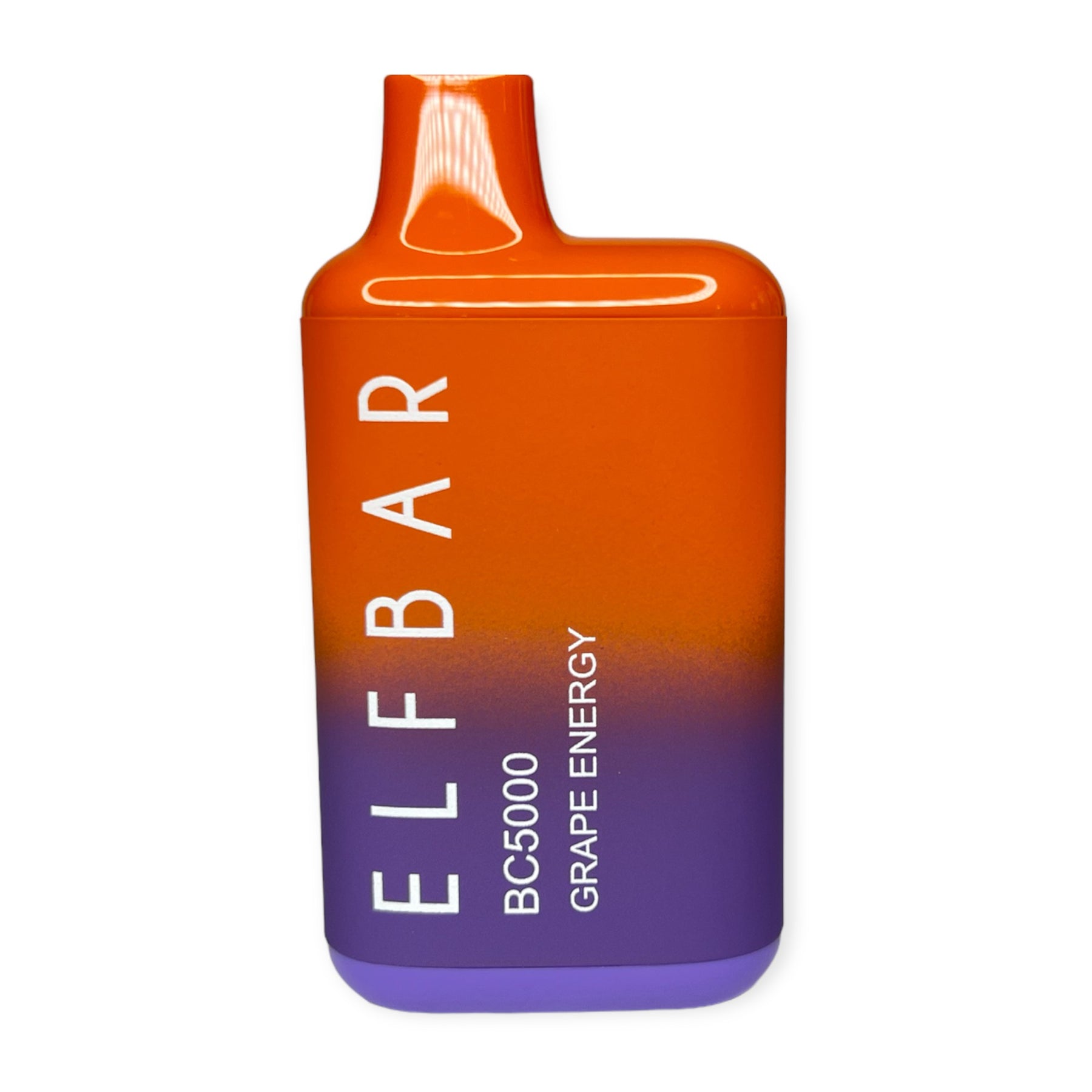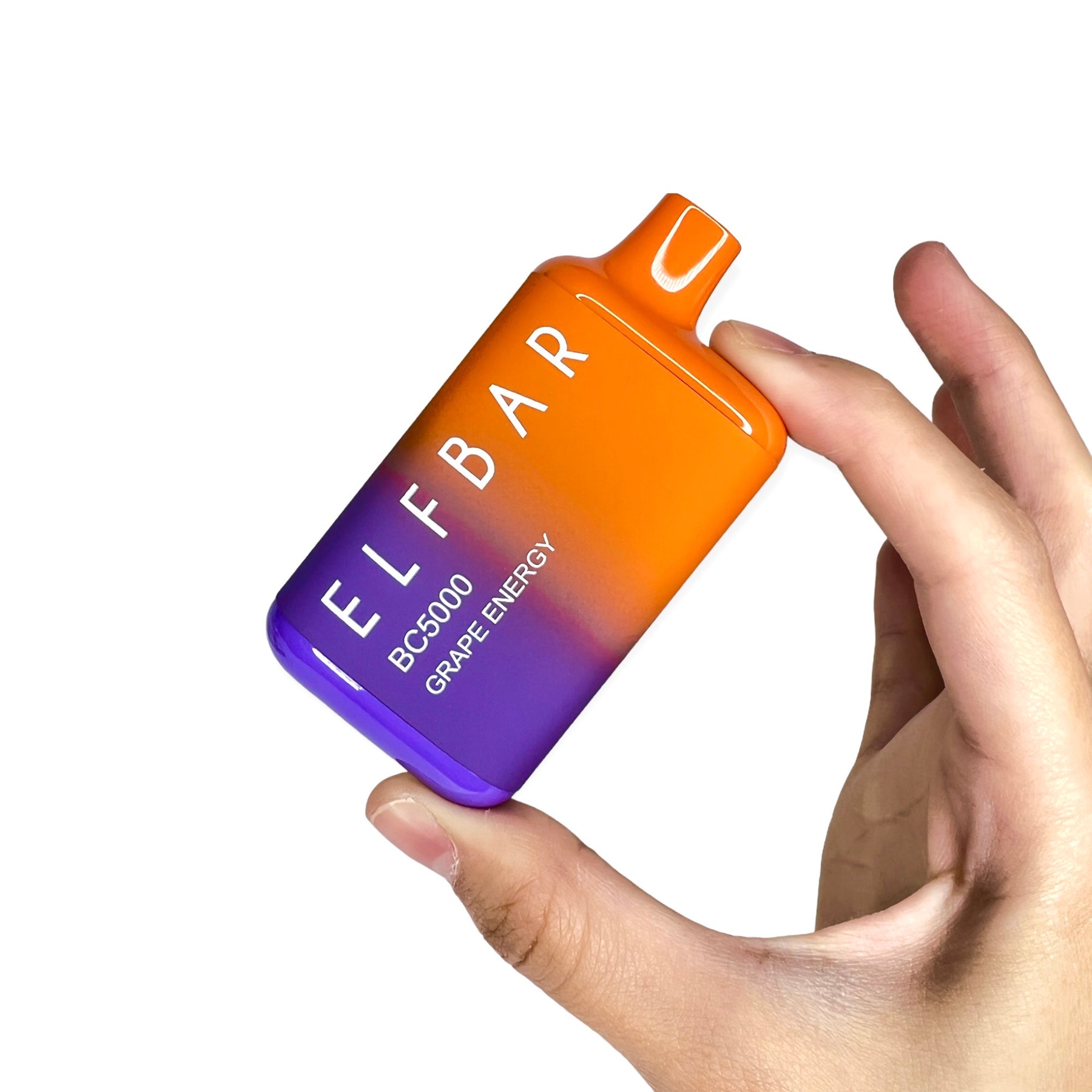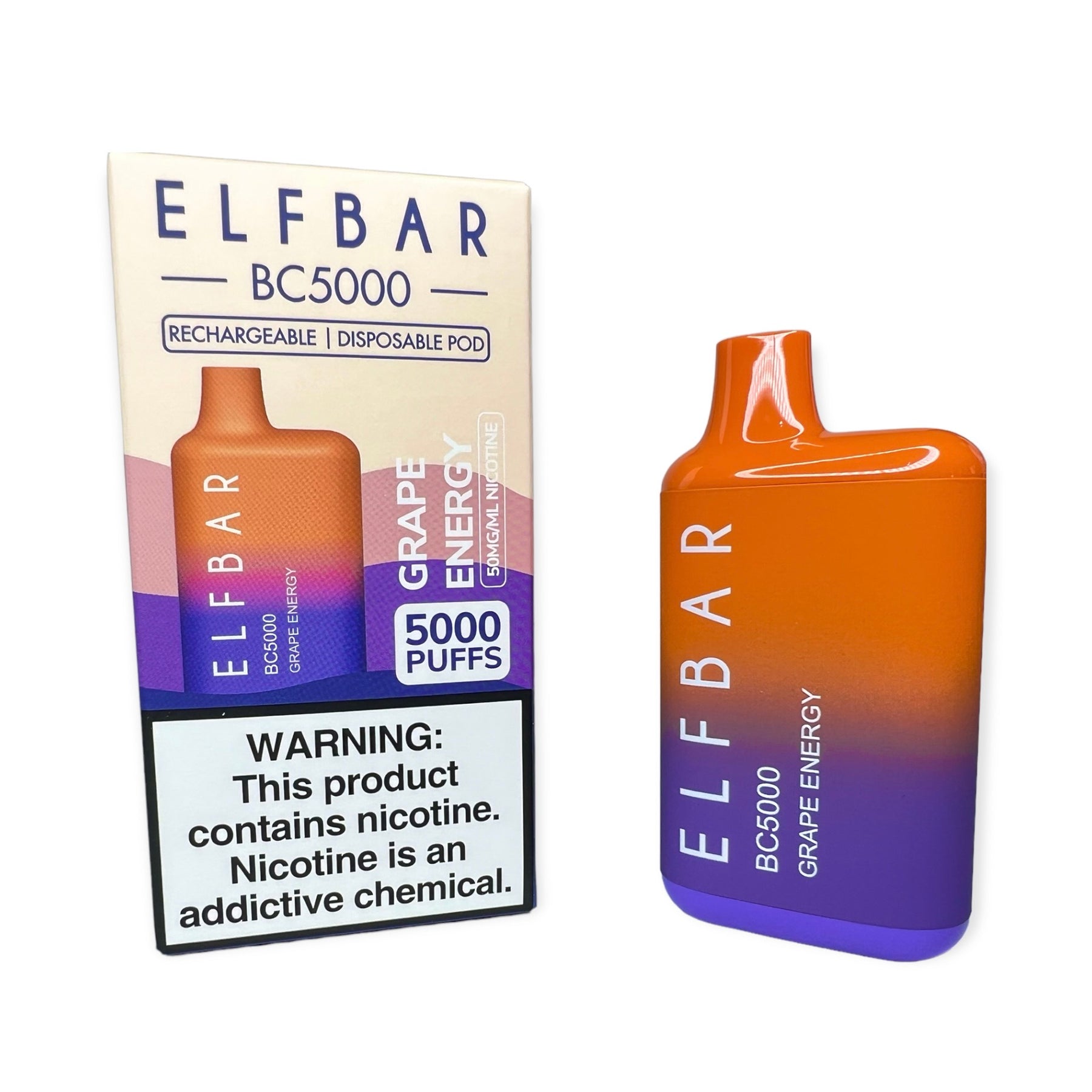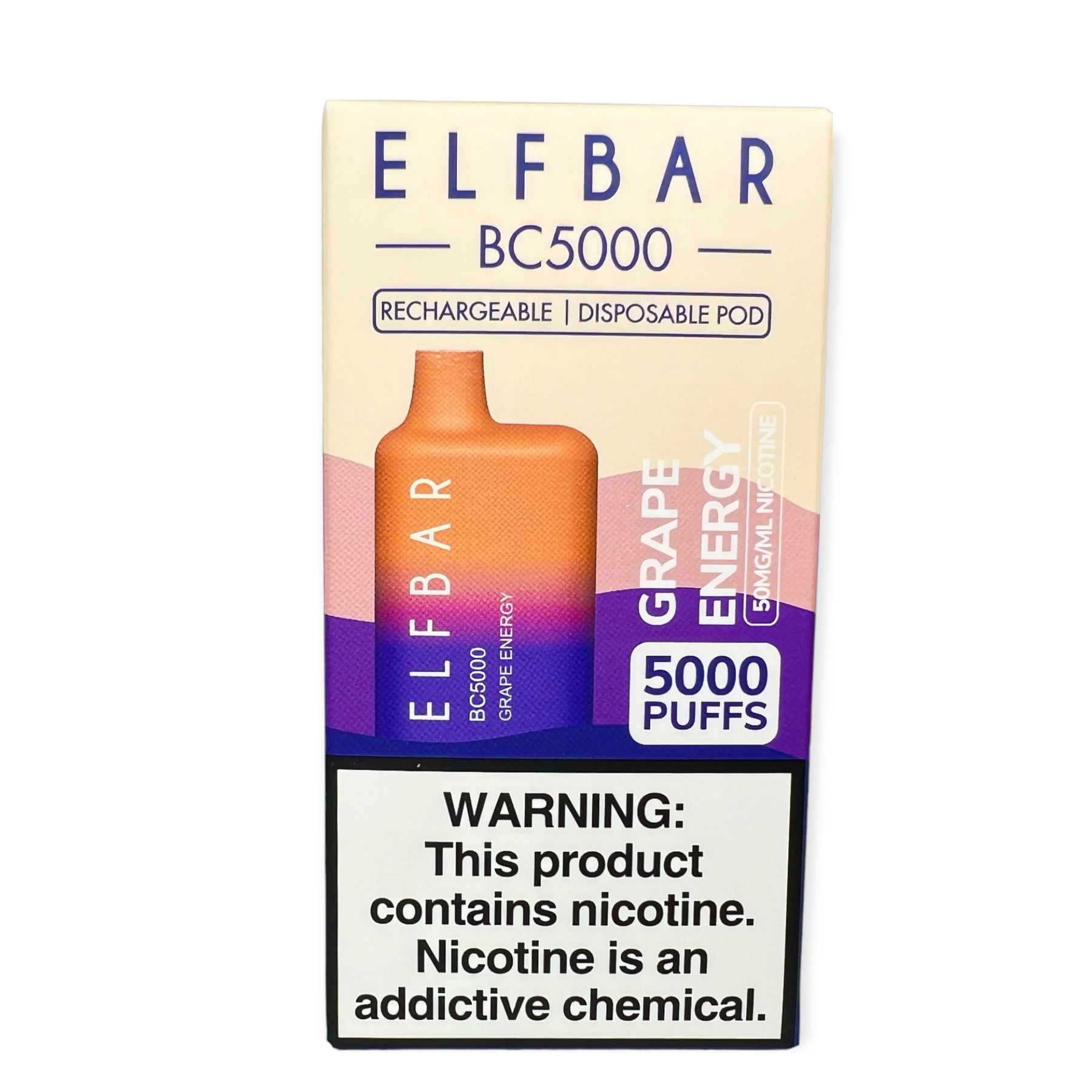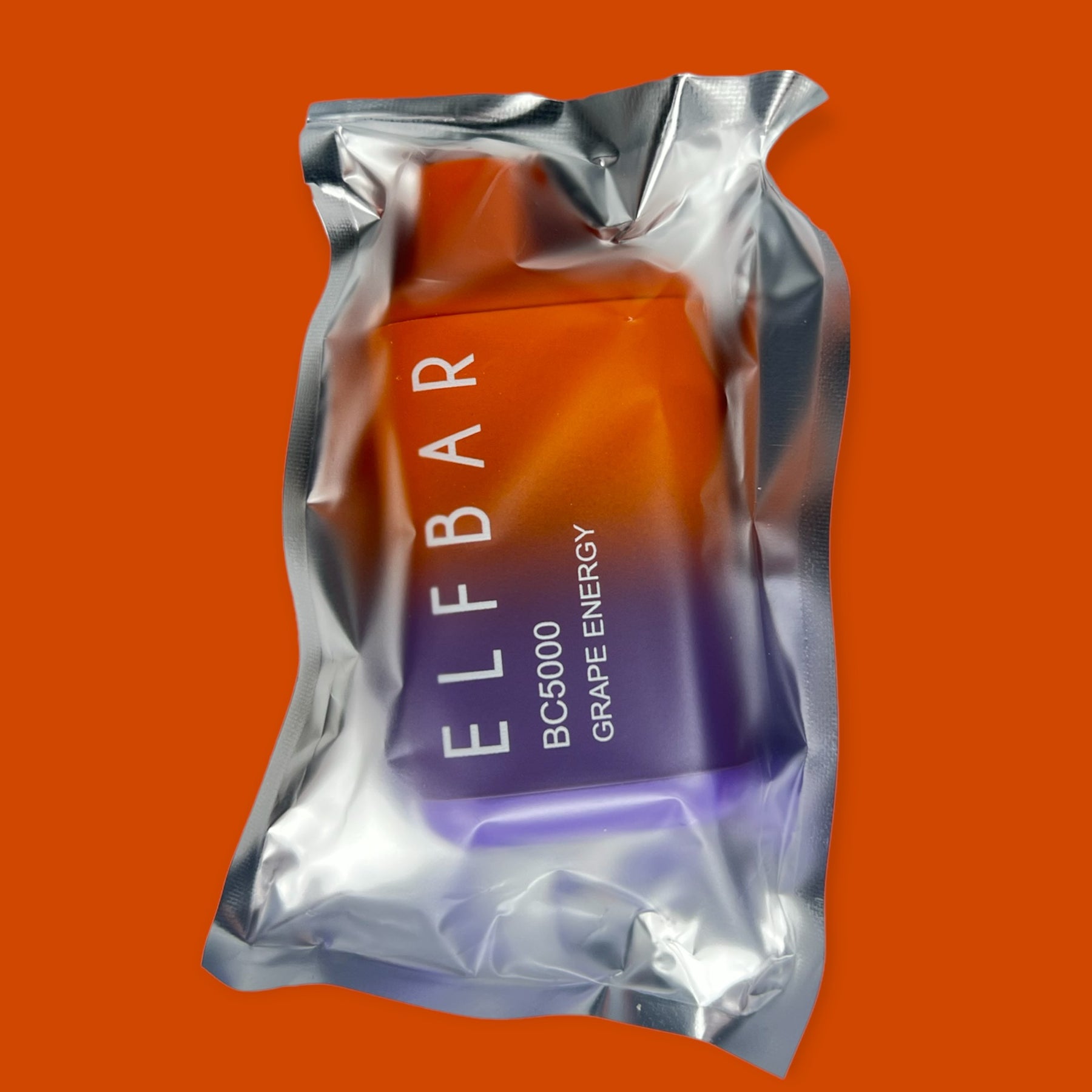 Grape Energy Elf Bar 5000 Puffs Disposable
Elf Bar Grape Energy Description:
This Elf Bar combines the feeling of sipping on an energy drink with the taste of a grape soda. This flavor has a sweet taste with a big emphasis on the "grape." It is great for anyone who loves grape e-liquids or anyone who tried the original Energy flavor and was looking for a slight variation. This device comes complete with a dual-coil heating system to ensure maximum flavor intensity. 
Grape Energy Elf Bar BC5000 Features:
- 5,000 puff capacity
- Rechargeable with USB C charger
- Sleek Box Build
- 13ml pre filled e liquid
Loved the flavor
not too strong not too mild and good enough to vape all day
This flavor was an adventure
I love how this vape is small and I can take it to work, the flavor is amazing