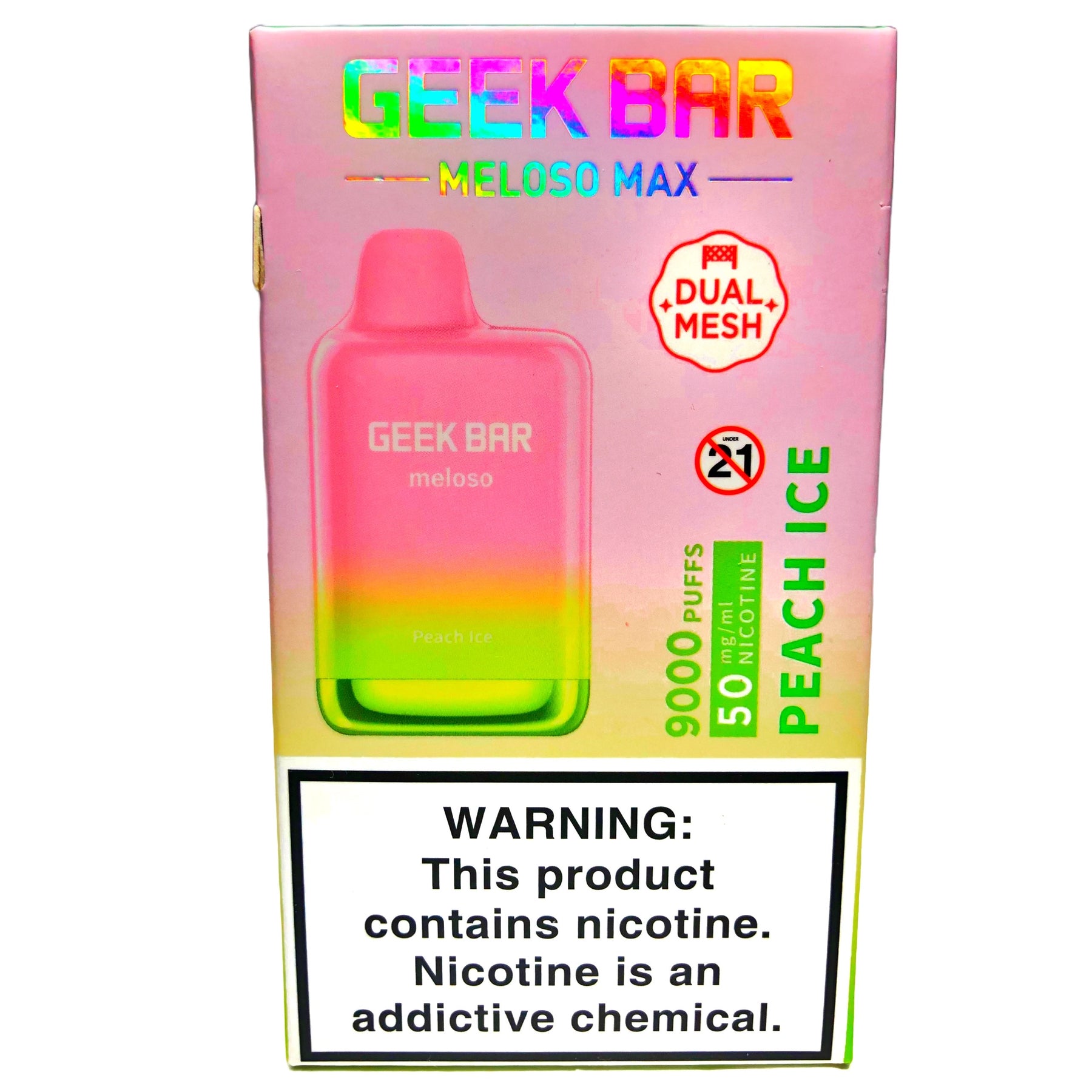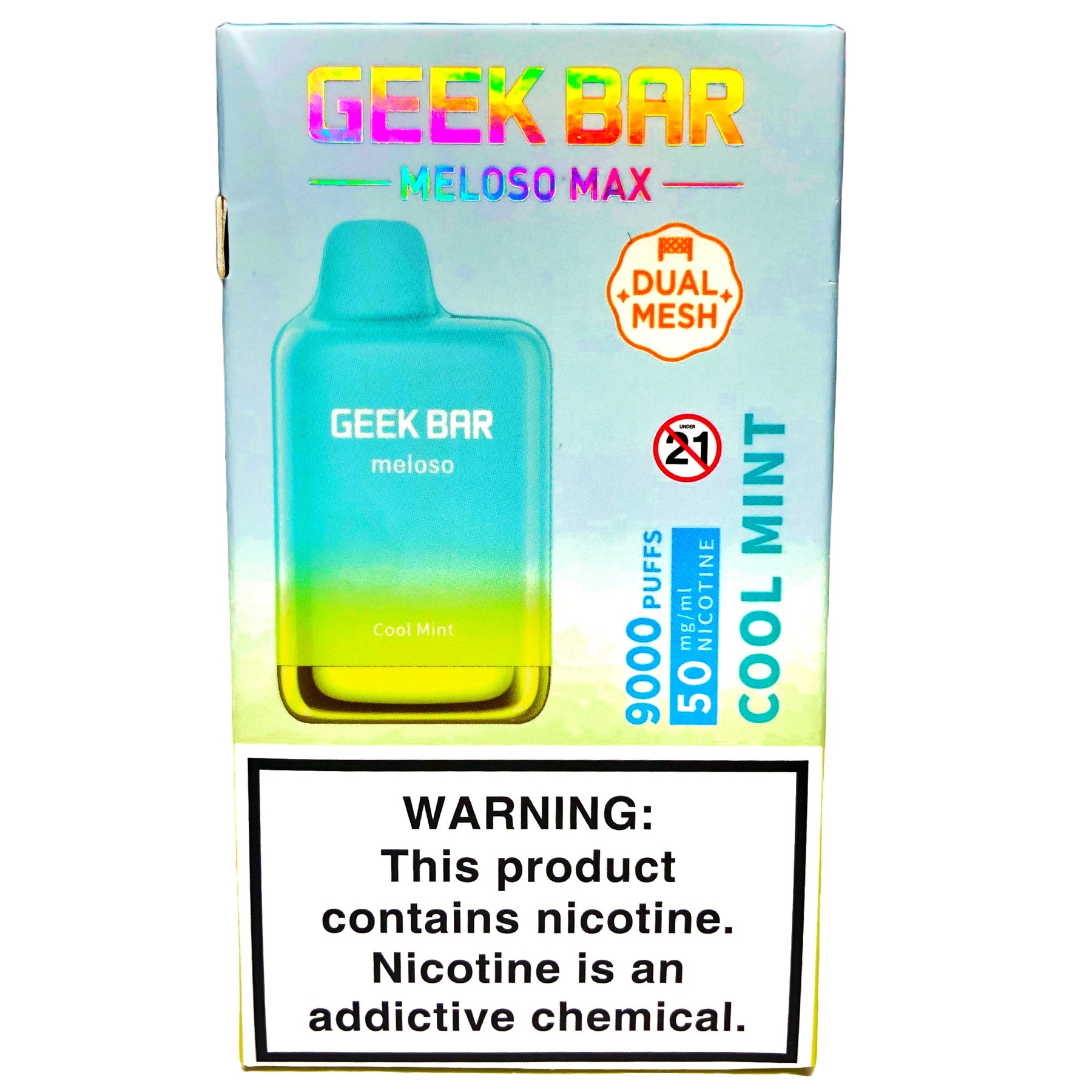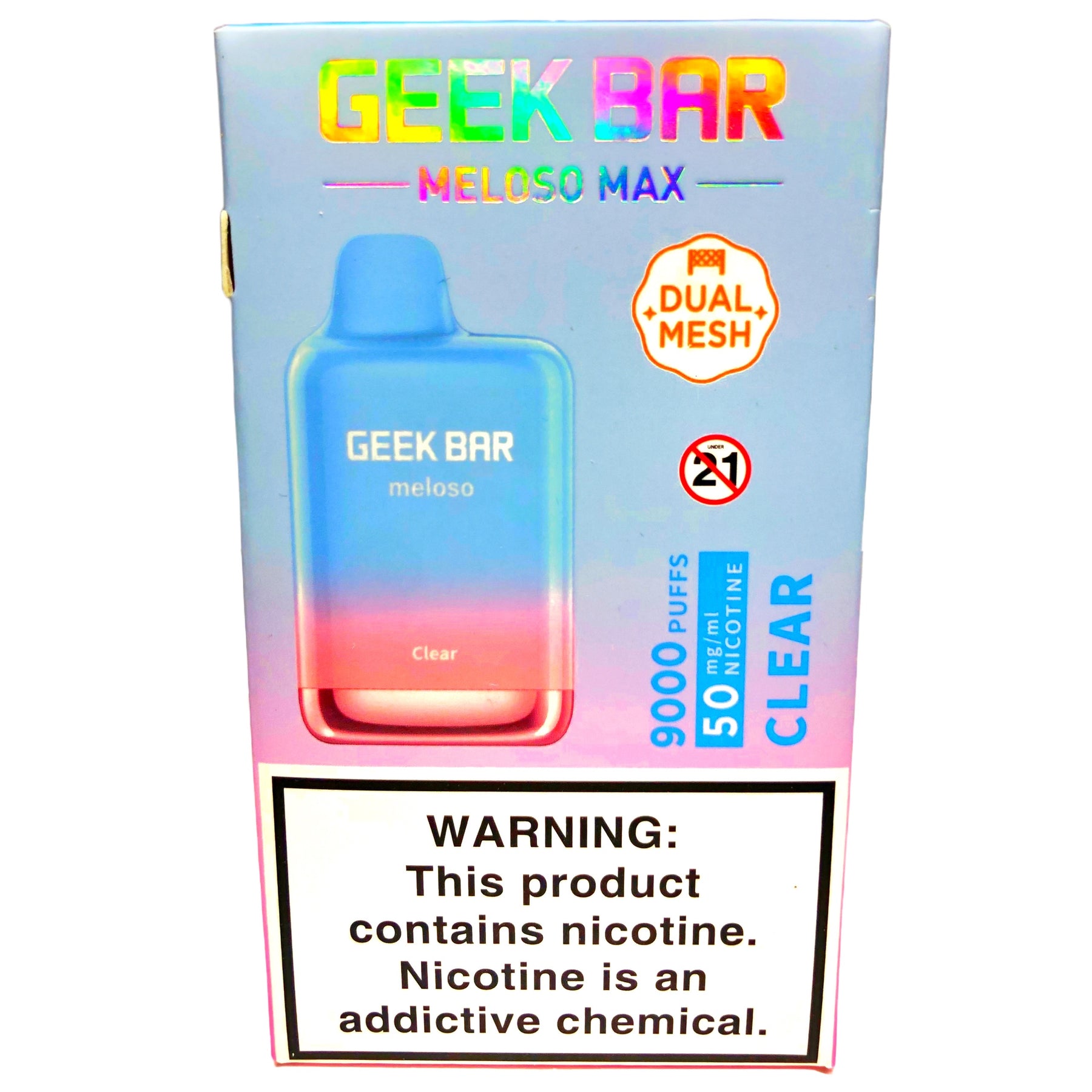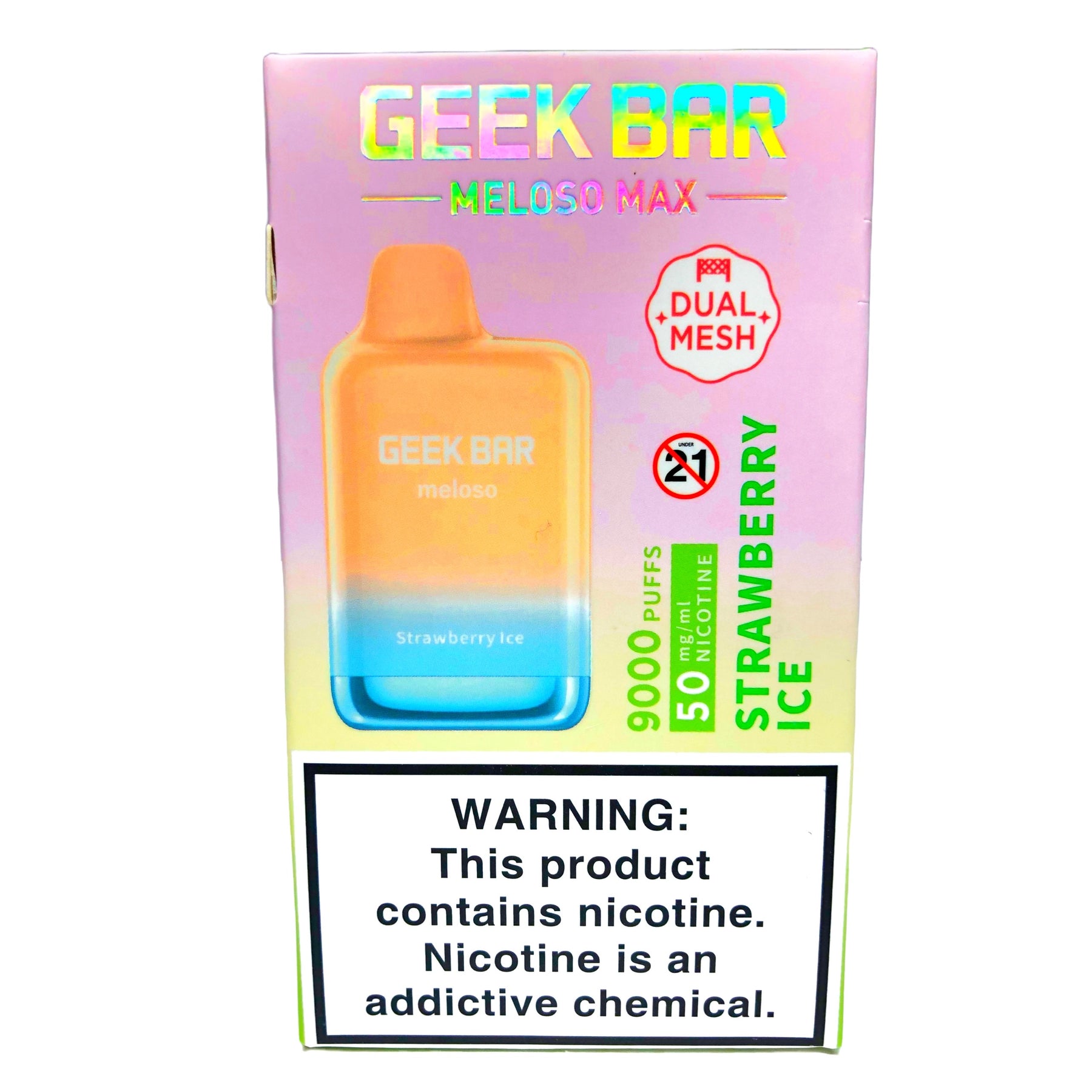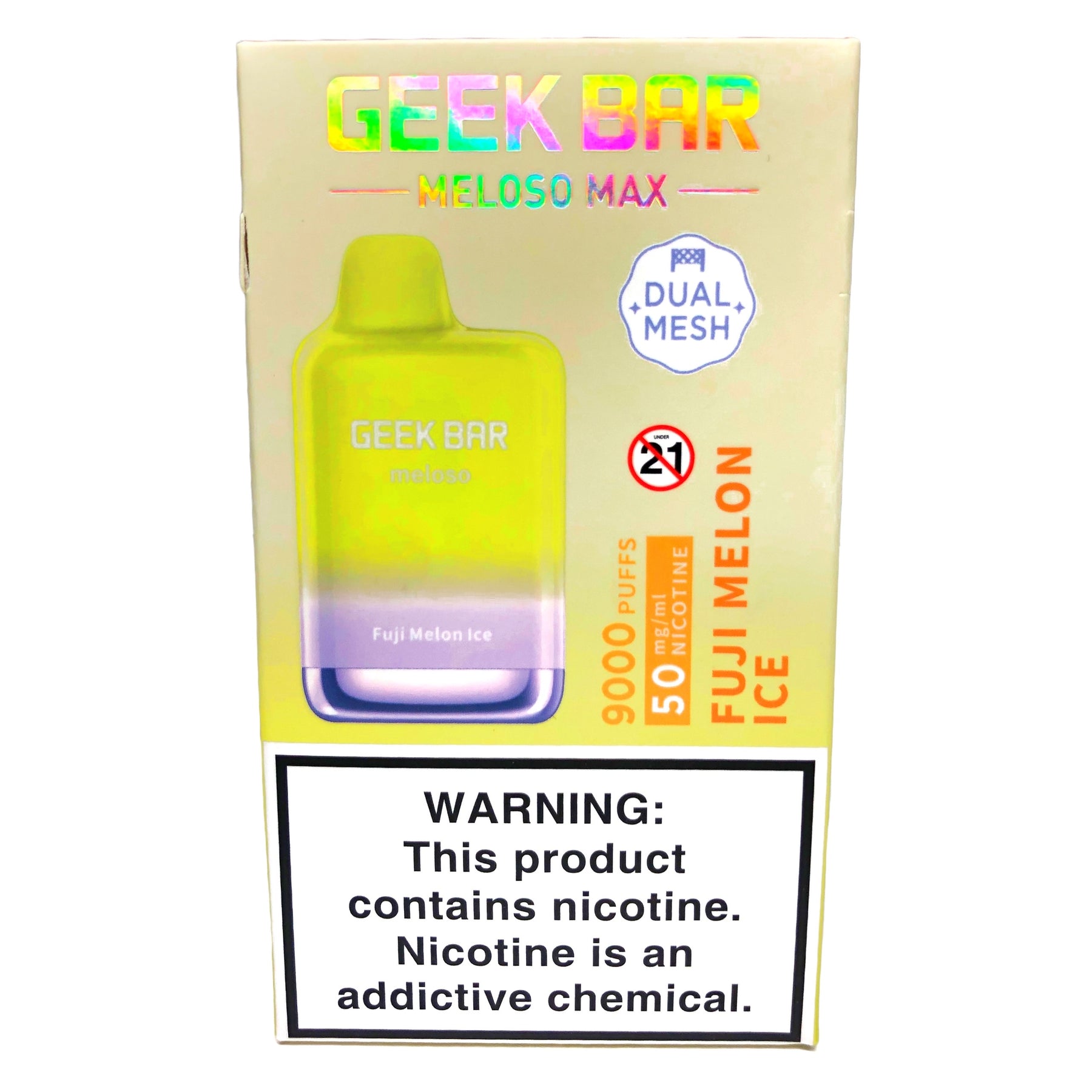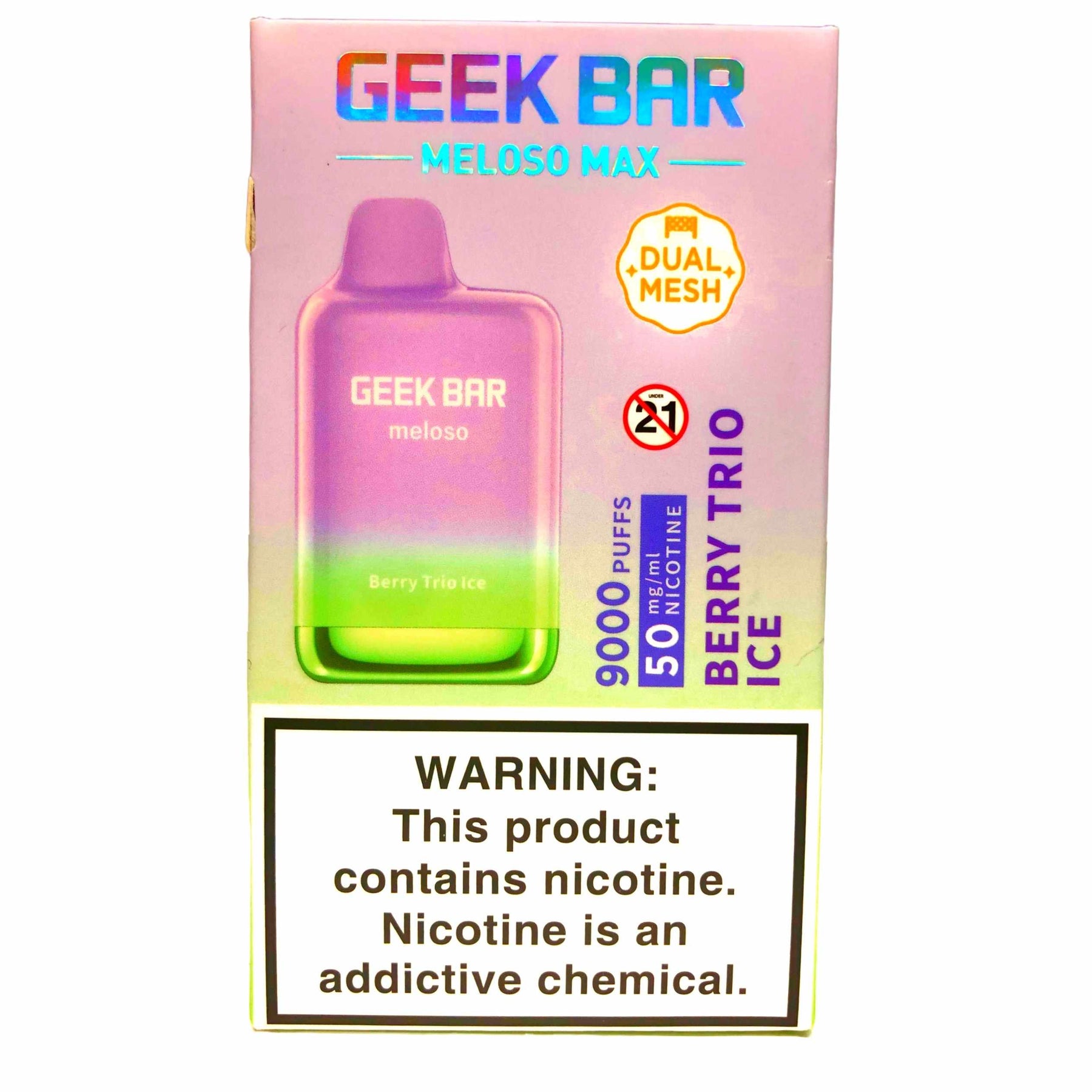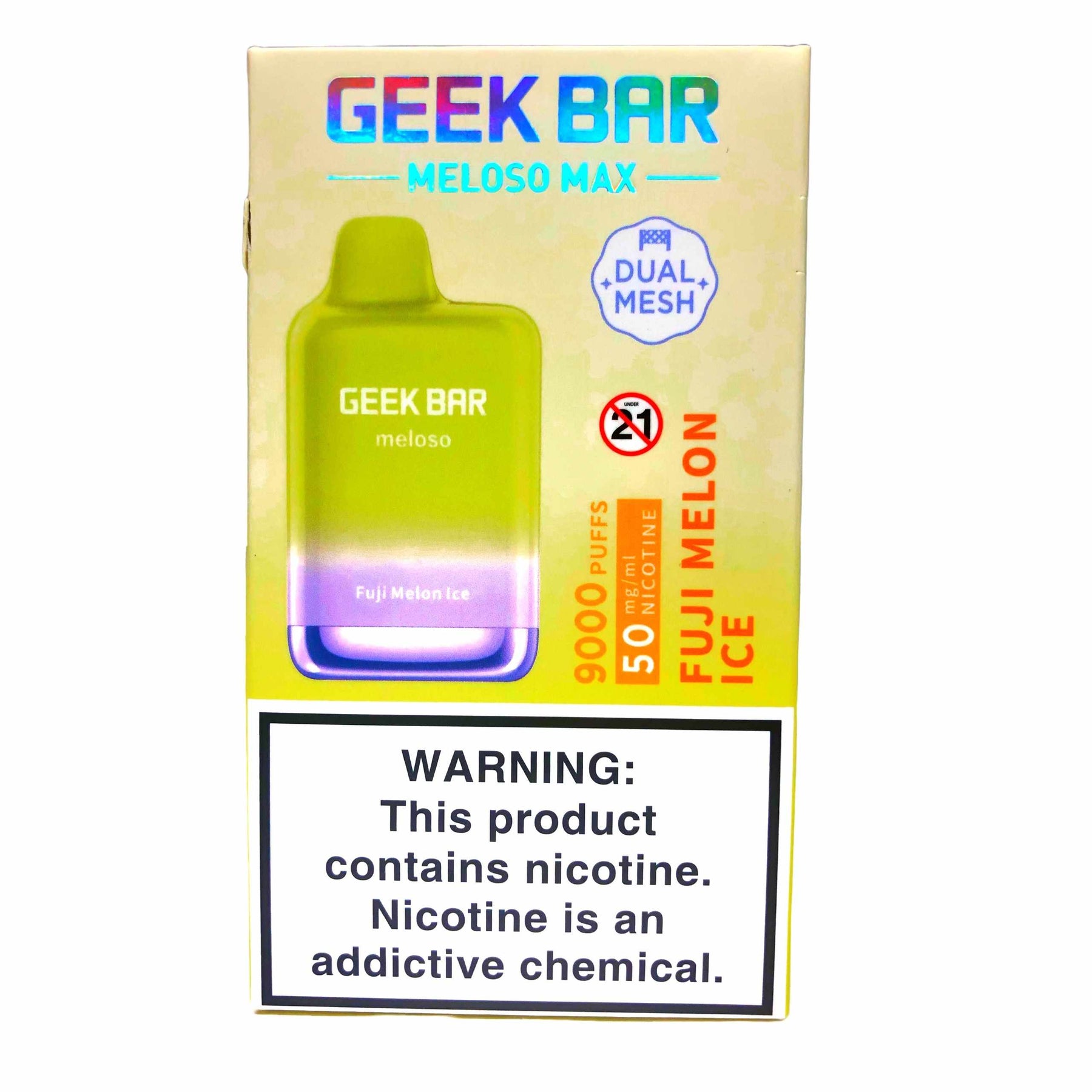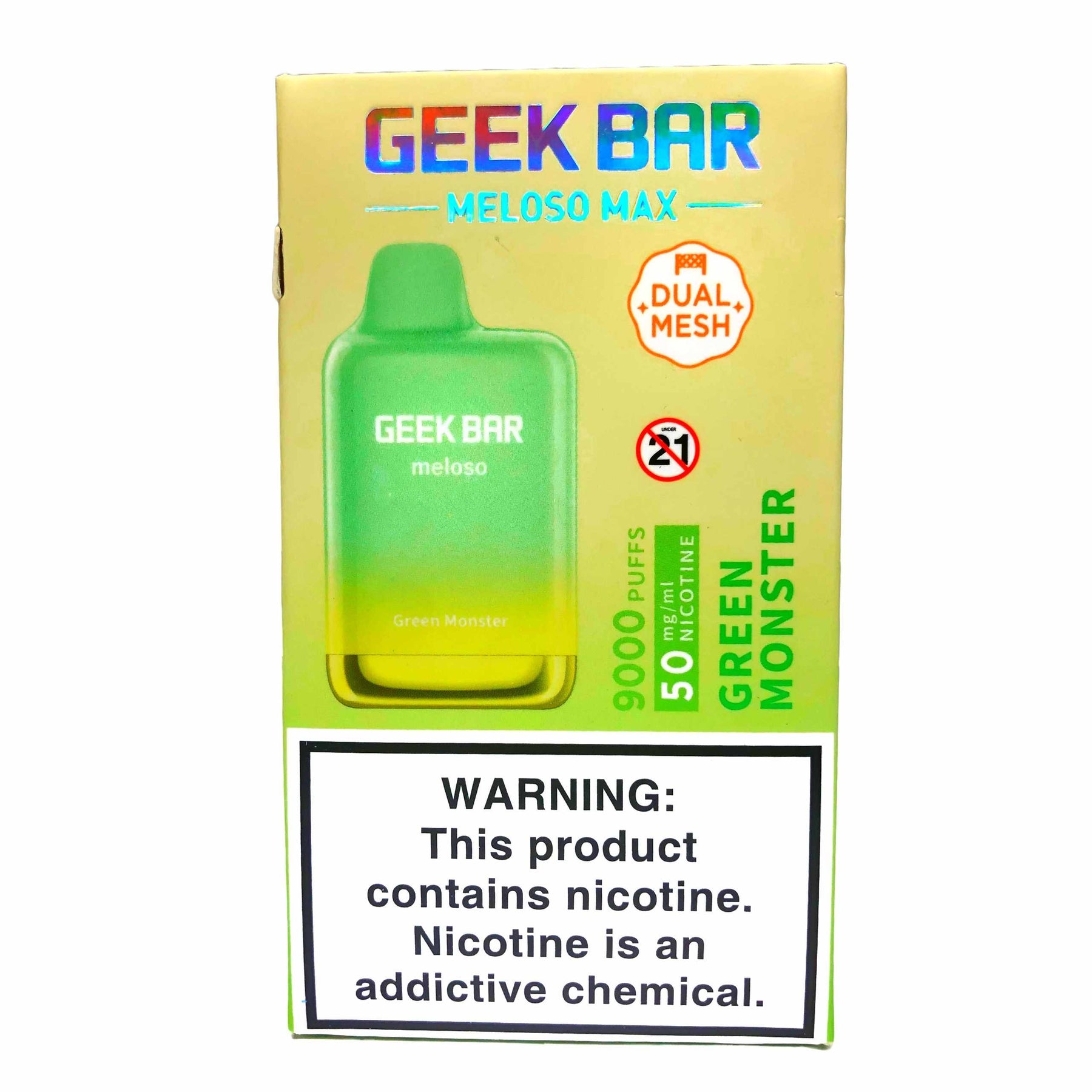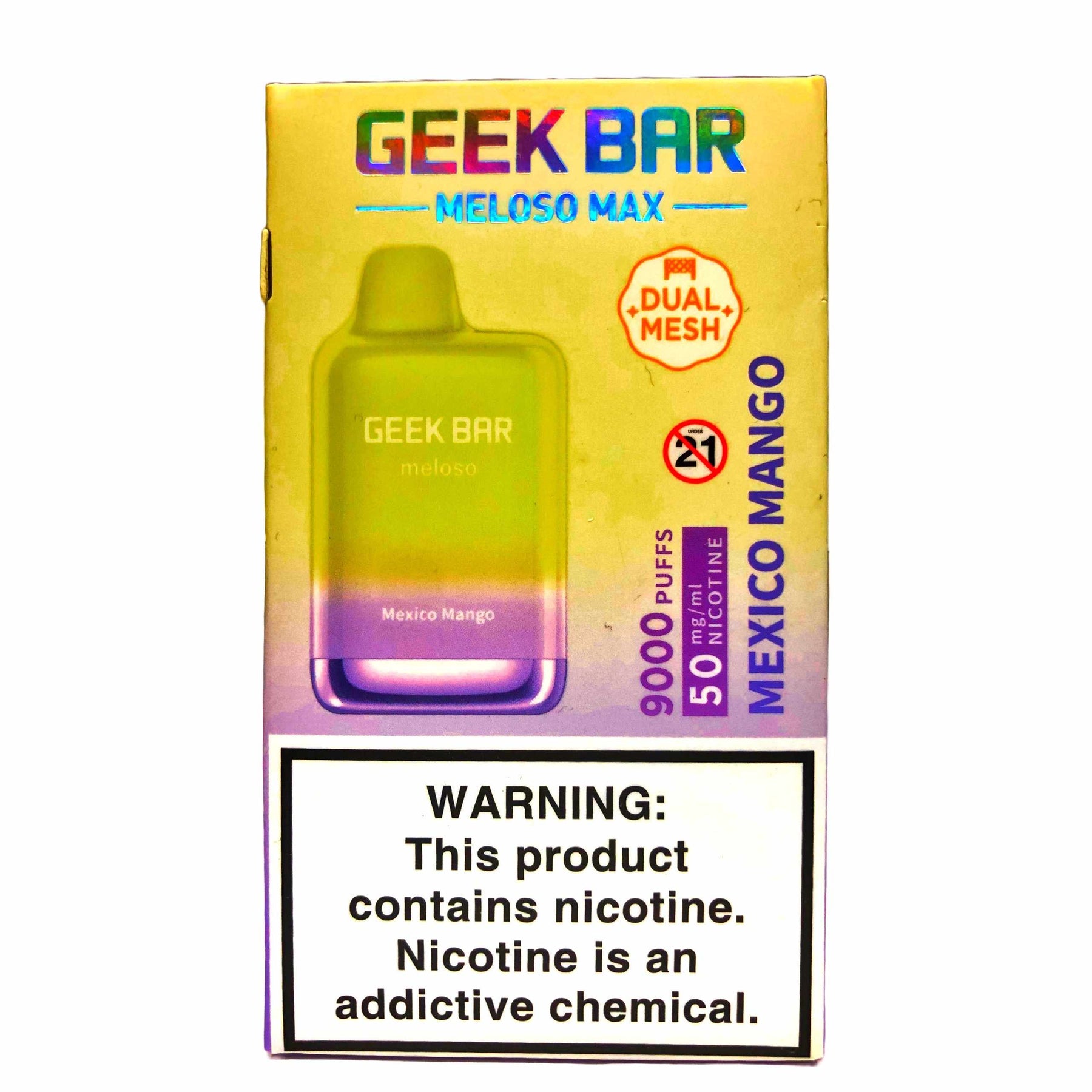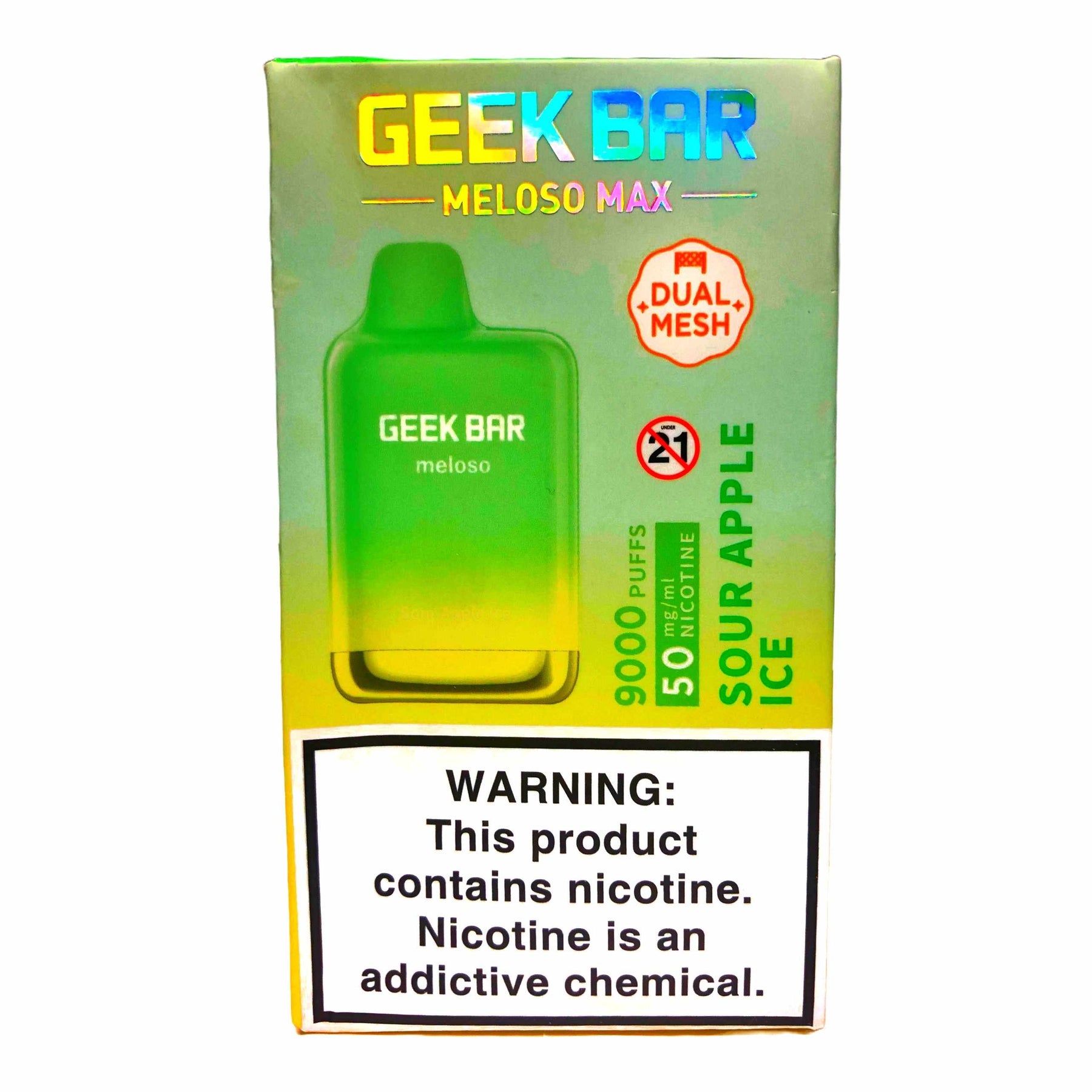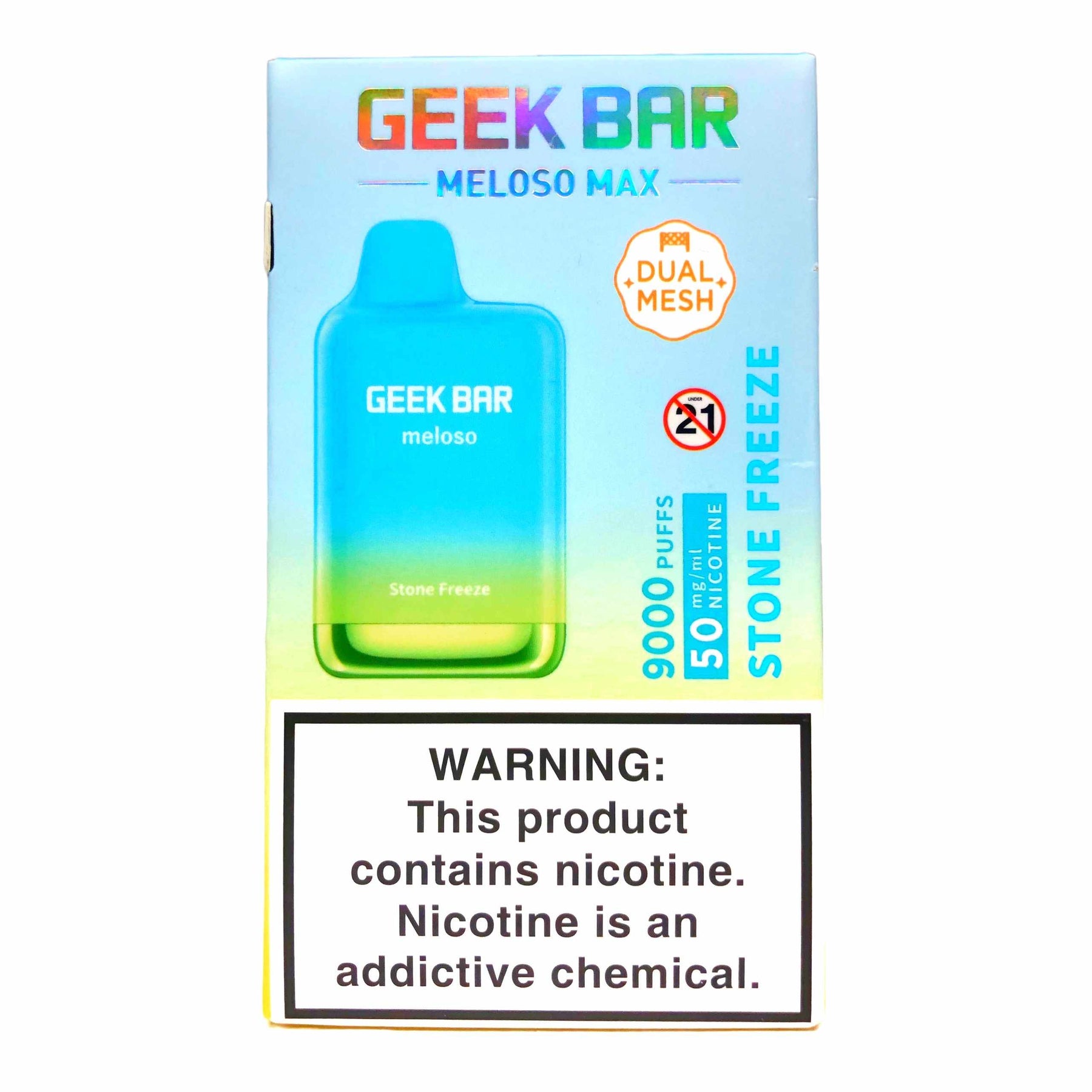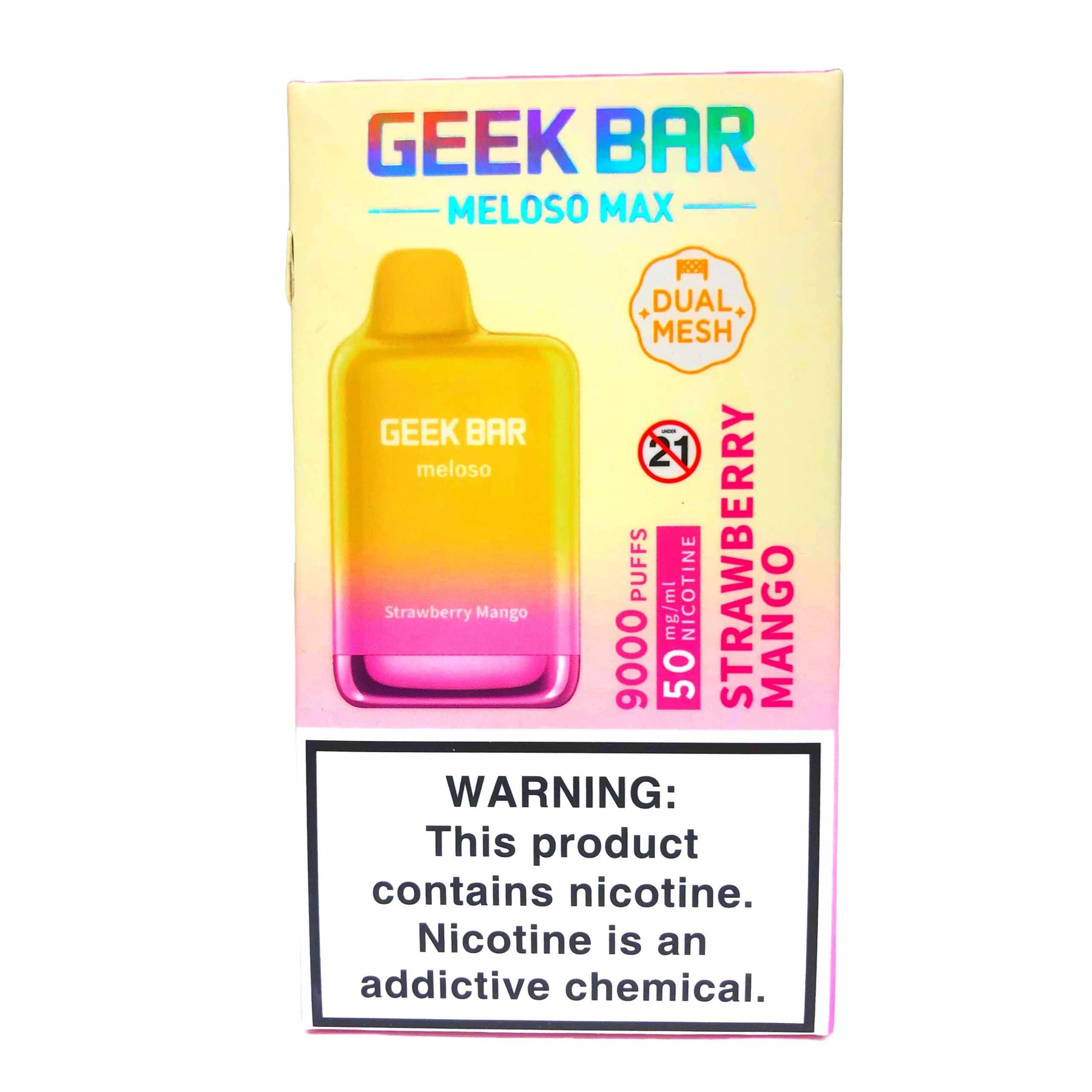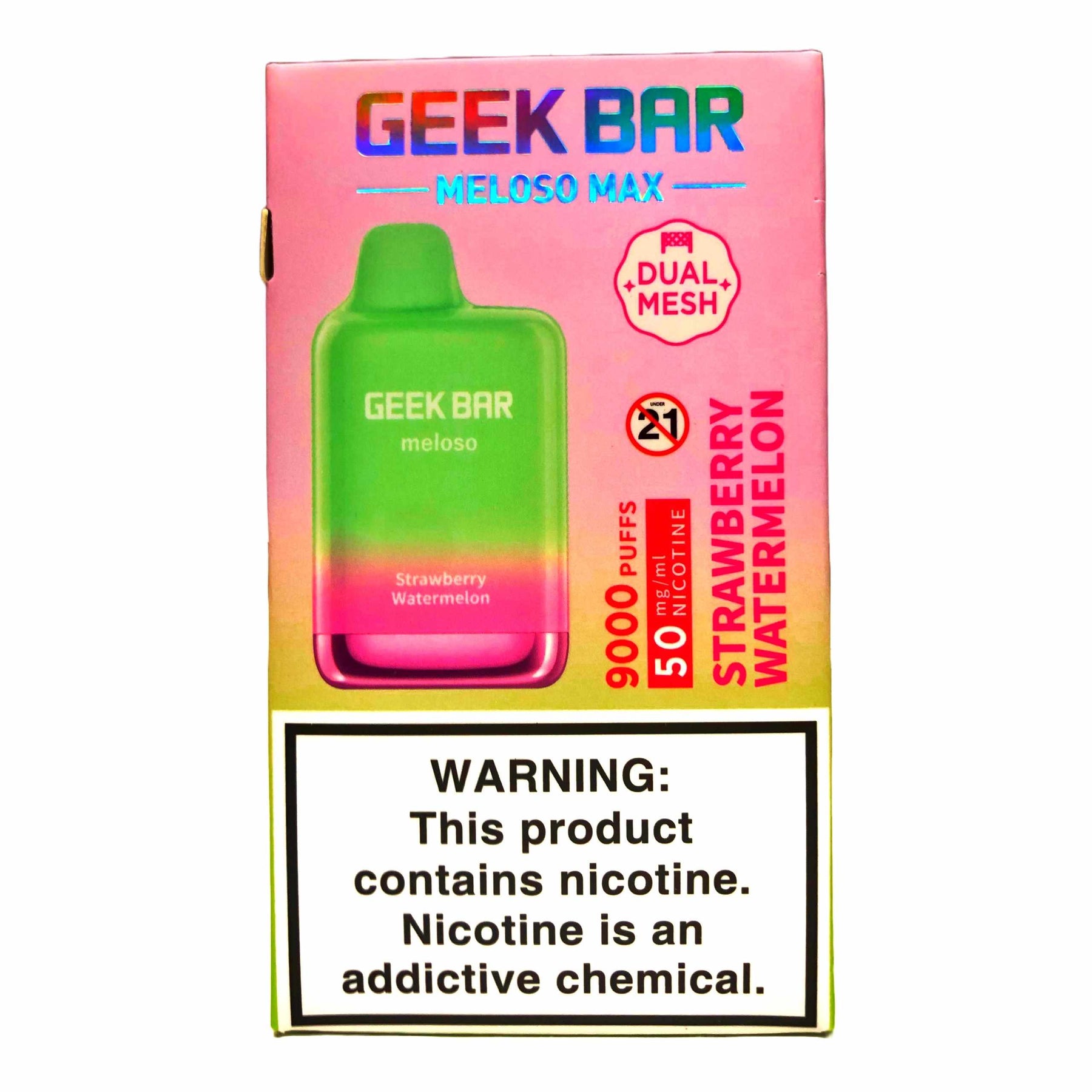 Geek Bar Meloso Max - 9000 Puffs
Introducing the hottest vape of 2023: The Geek Bar Meloso Max! Geek Bar has truly outdone themselves by creating hands down the best disposable vape device on the market. This vape takes the best aspects from other popular vapes and merges them into one spectacular and affordable package. Here at Golden Leaf we carry the absolute best price on the internet for the Geek Bar Meloso Max. Get yours today as they are selling quick!
Why is the Geek Bar Meloso Max so Good?
There are so many things that make the Meloso Max a step above the competition. For starters, the 9000 puff capacity of this Geek Vape makes it objectively the longest lasting vape device that has ever been released. That is almost 4 times as many hits as an Esco Bar and almost twice as much as an Elf Bar. 9000 puffs will last a heavy user over a week and could last a casual user over a month!
The Geek Bar Meloso Max contains 14ml of a high quality 5% Nicotine E Liquid. This juice combined with a propriety dual-mesh-coil delivery system delivers strong yet smooth hits. This device also has an adjustable airflow control so that you can customize the vaping experience.
Amazing Flavors of the Geek Bar Meloso Max Disposable
Besides all the outstanding features we already mentioned, the absolute best component of the Geek Bar Meloso Max is the flavor and taste. With 21 different flavors, the Geek Bar has something for everybody to enjoy from the sweet and spicy "Mexico Mango" flavor to the icy and refreshing "Stone Freeze." These flavors are made even better by the Geek Vapes "VPU Technology" which was made to maximize flavor and deliver smooth hits.
Features of the Geek Bar Meloso Max
9000 Puffs - The Longest Lasting Disposable Yet!

21 Amazing Flavors

A Smooth and Silky Dual Mesh Coil

High Quality 5% Nicotine E Liquid

Adjustable Airflow for a Customized Experience

Unique 2-tone Device

Comfortable Grip

Battery Indicator Light
Flavors Available for the Geek bar Meloso Max Disposable
Watermelon Ice

Strawberry Ice

Tropical Rainbow Blast

Cool Mint

Peach Ice

Clear

Fuji Melon Ice

Strawberry Watermelon

Strawberry Mango

Mexico Mango

Sour Apple ice

Green Monster

Stone Freeze

Ginger Ale

Berry Trio Ice
Geek bar
Love it. Last longer. Better drawl. Like it better than any others we've tried
Geek Bar Melosa Max...
I love these....and the stone freeze was a little strong otherwise I have not had a flavor that I did not like!
One of the best...
One of the best vapes I've bought so far.