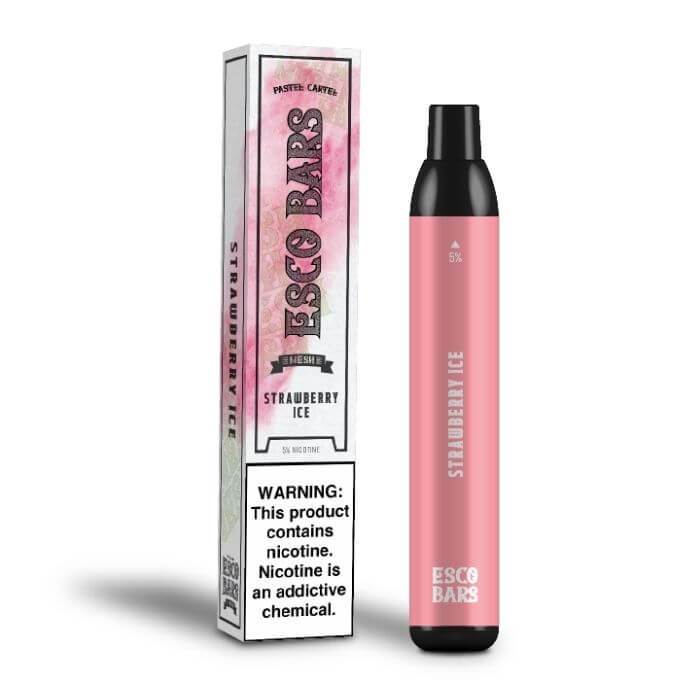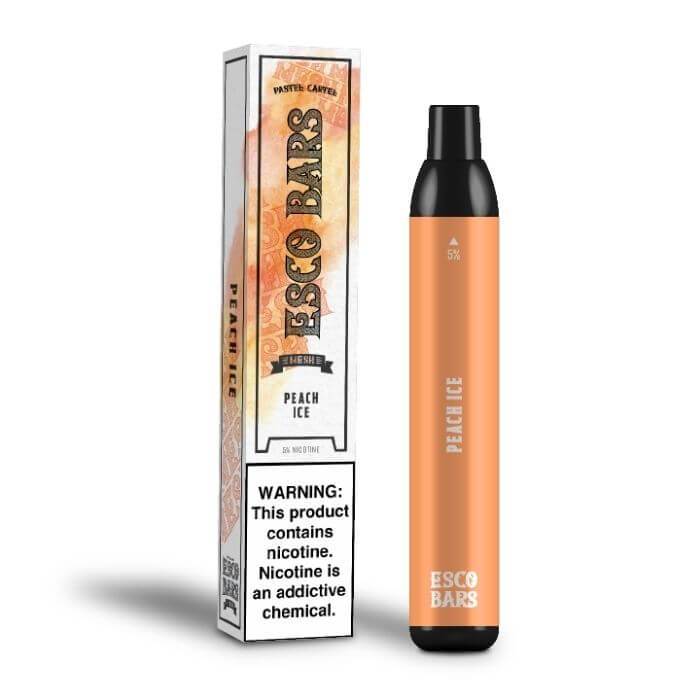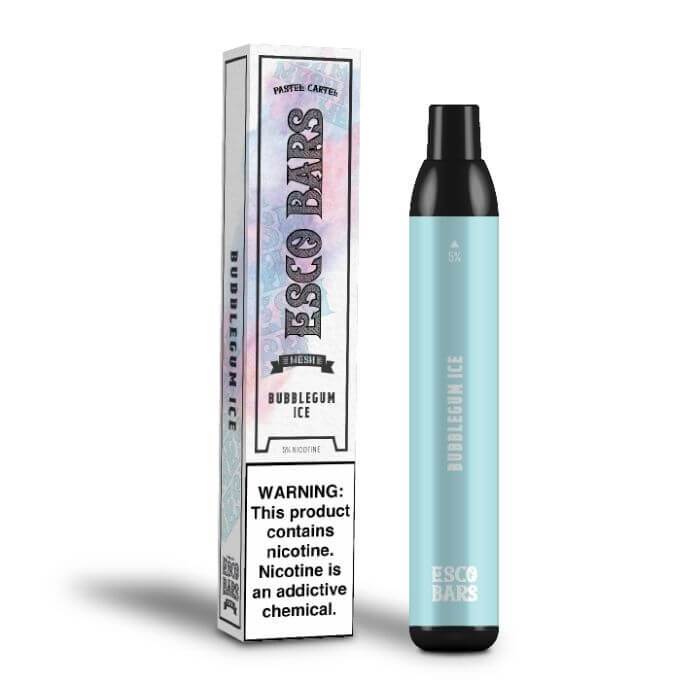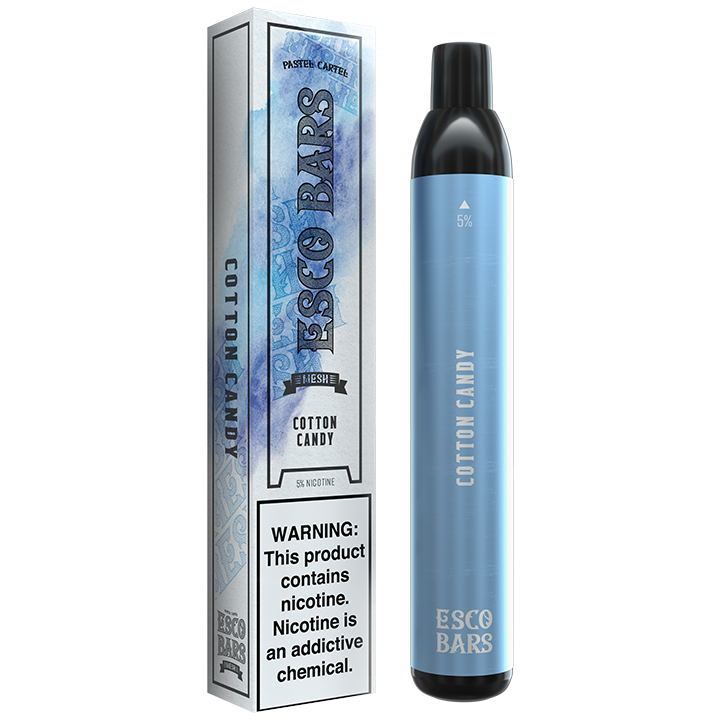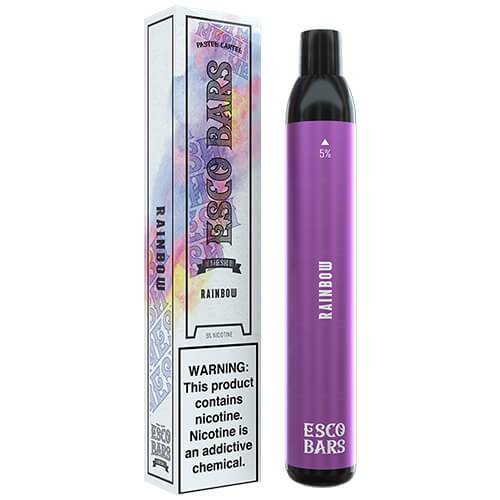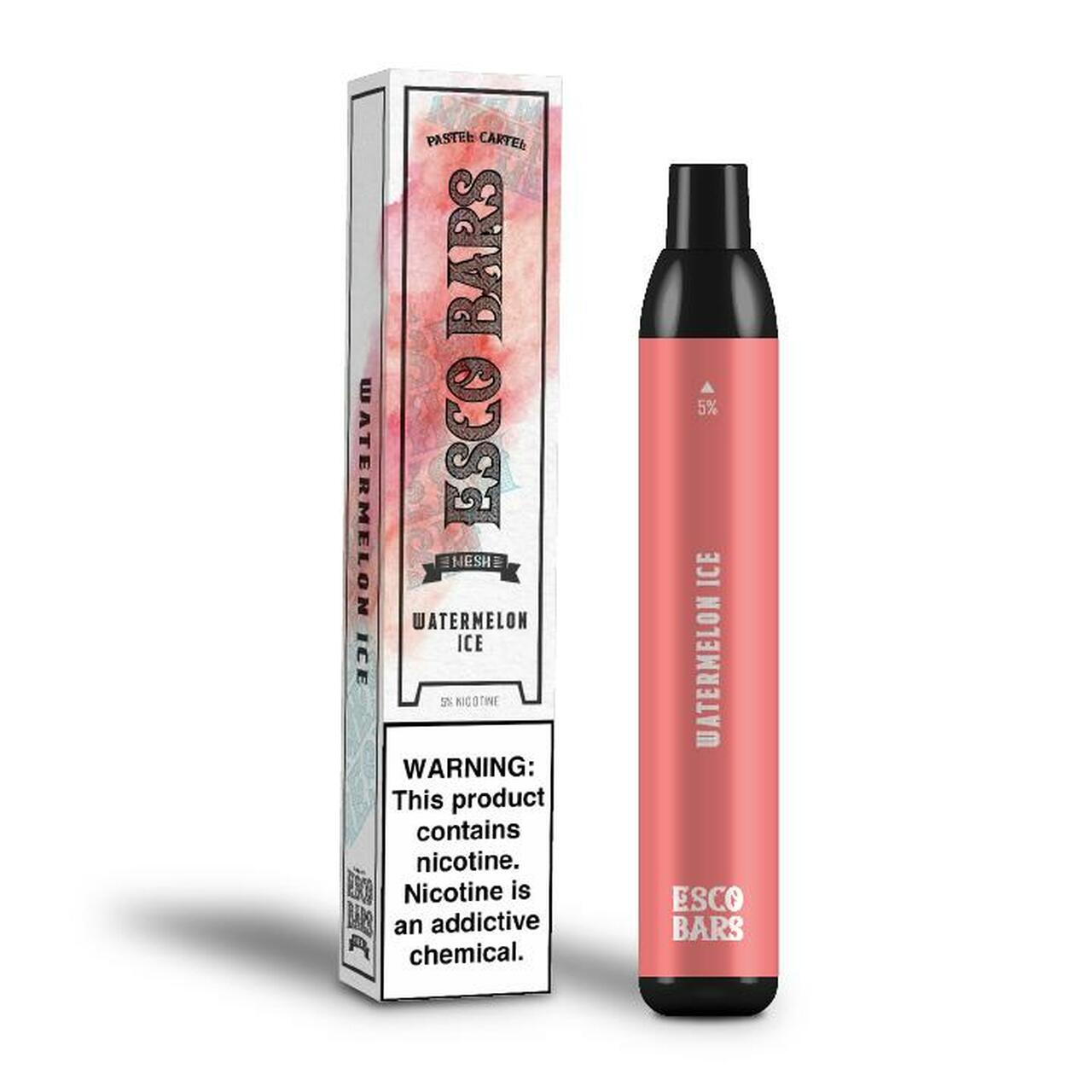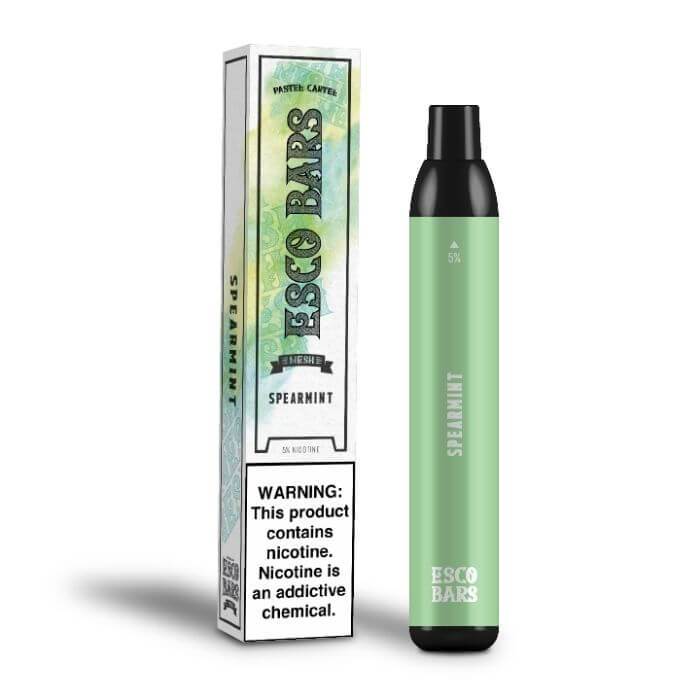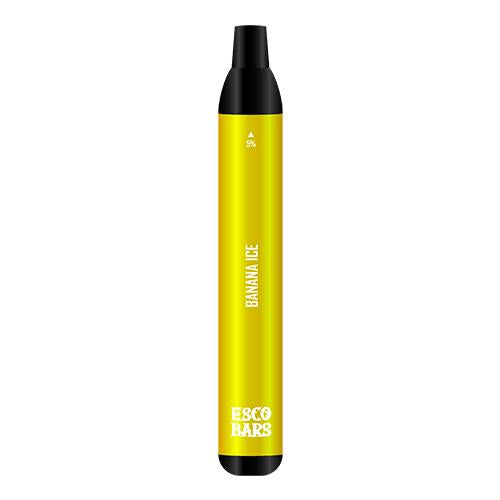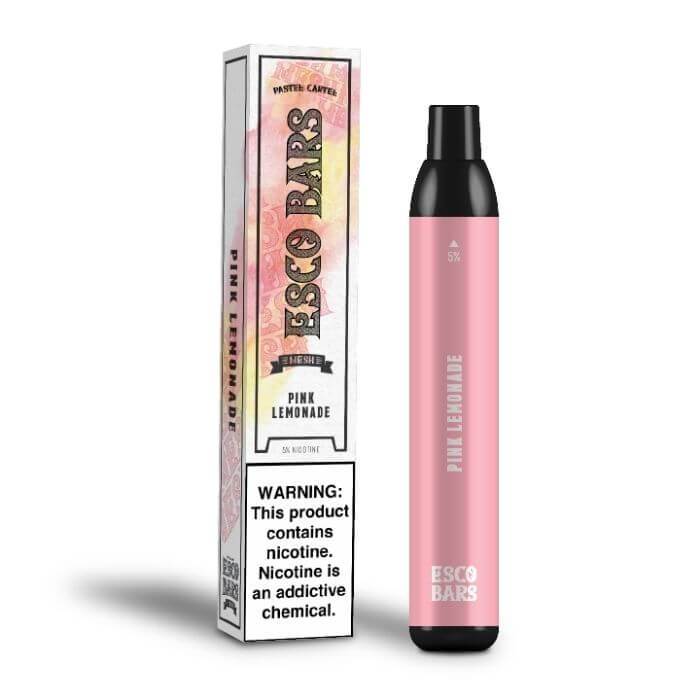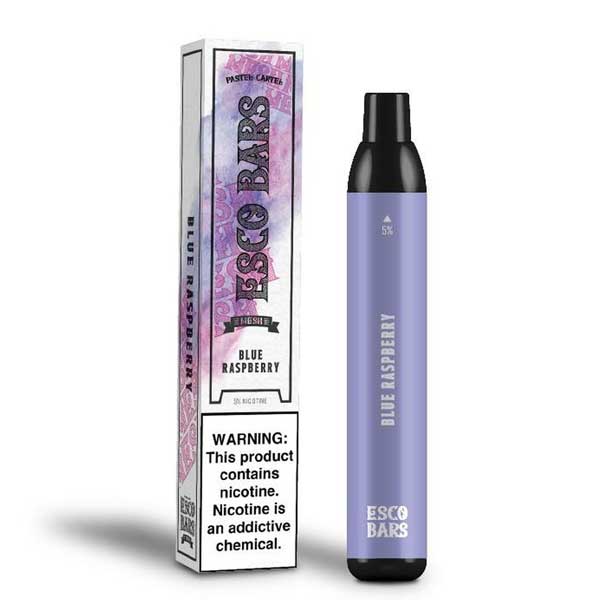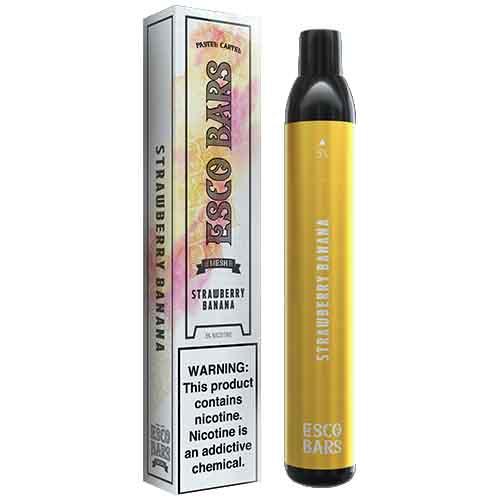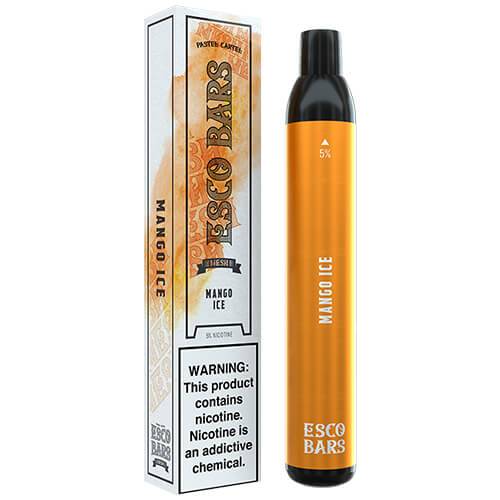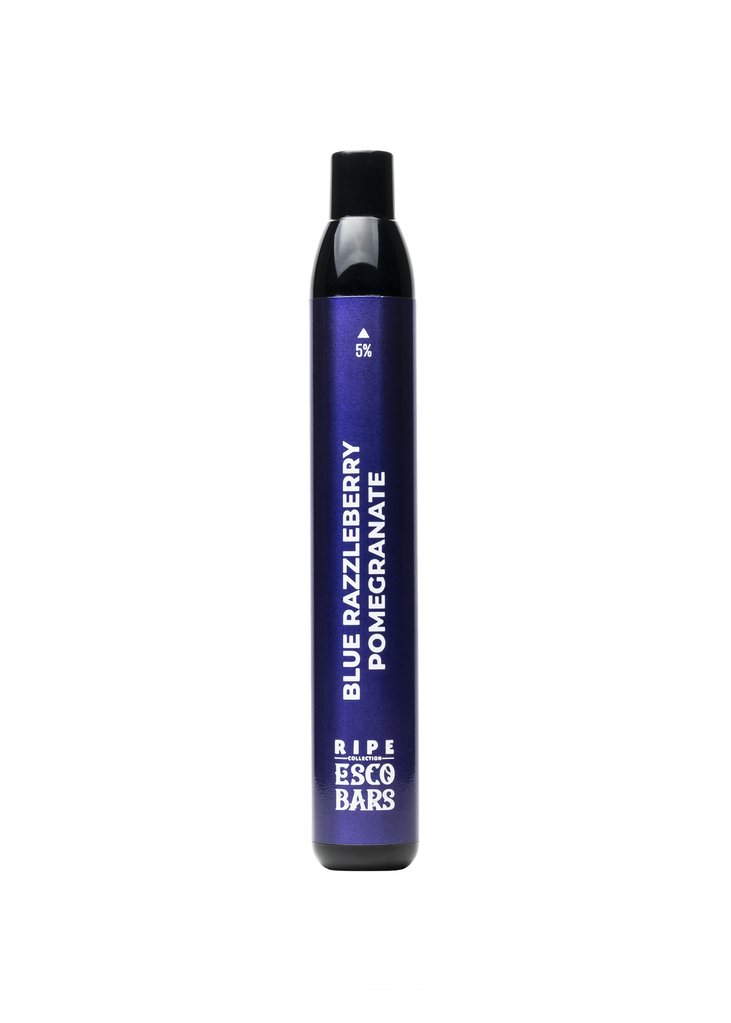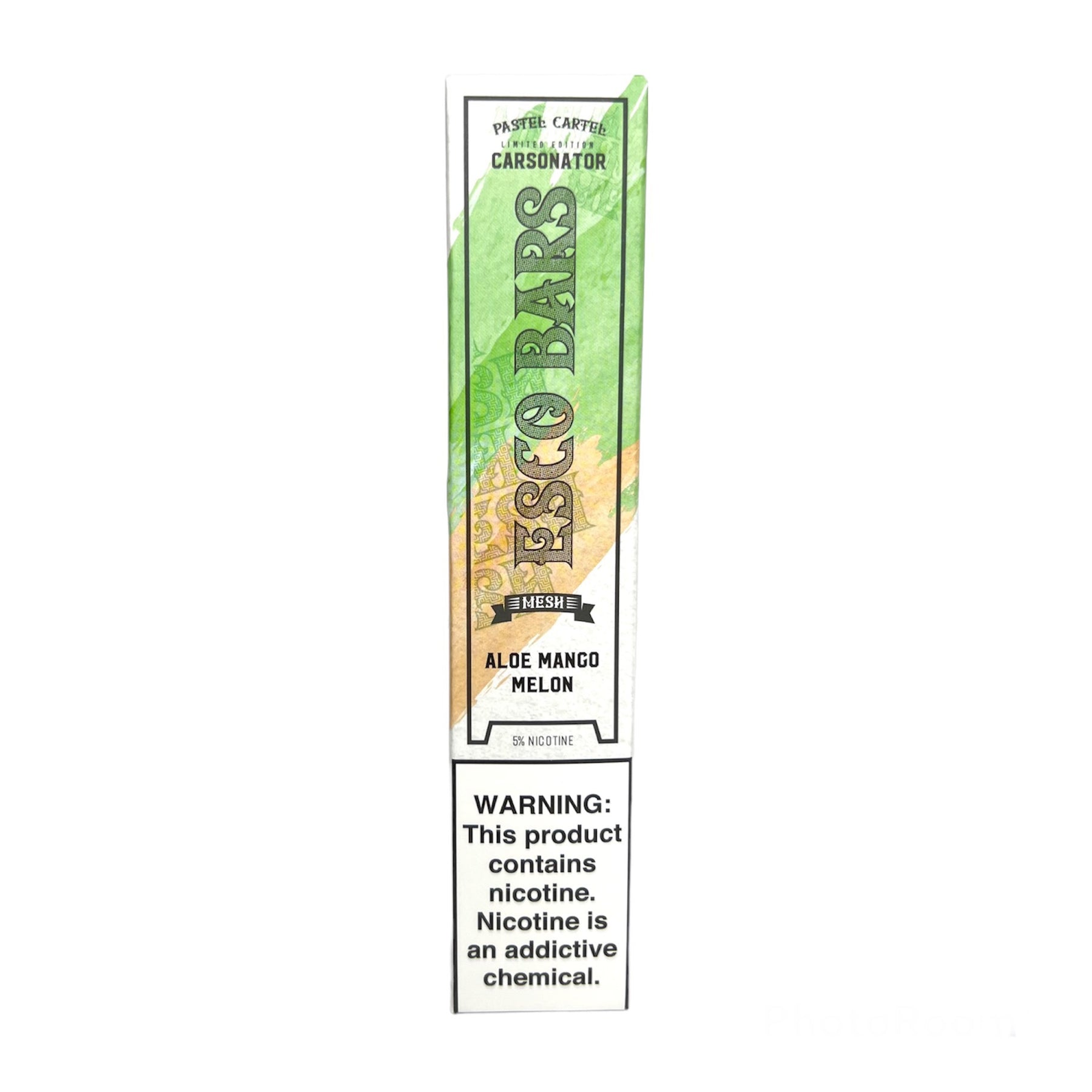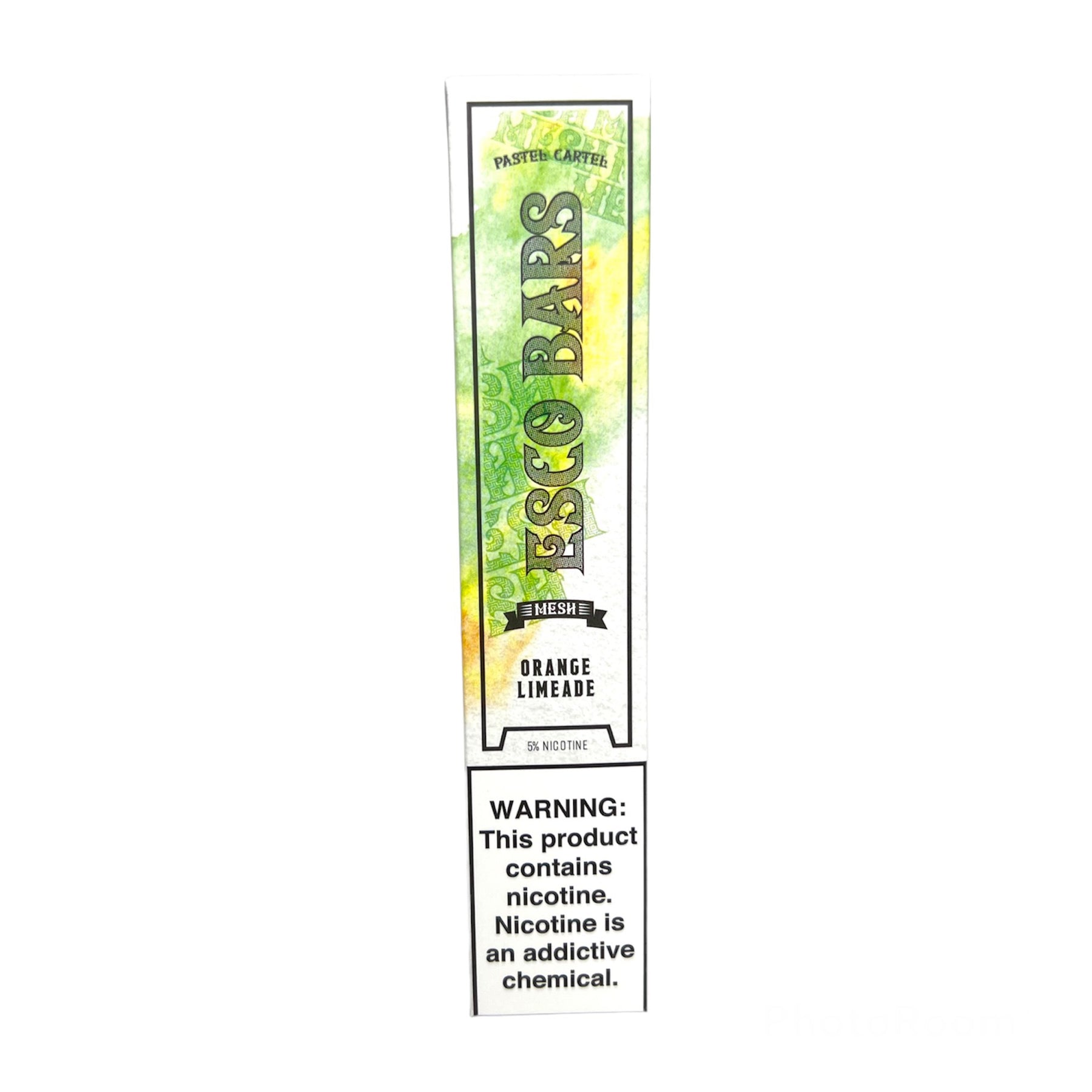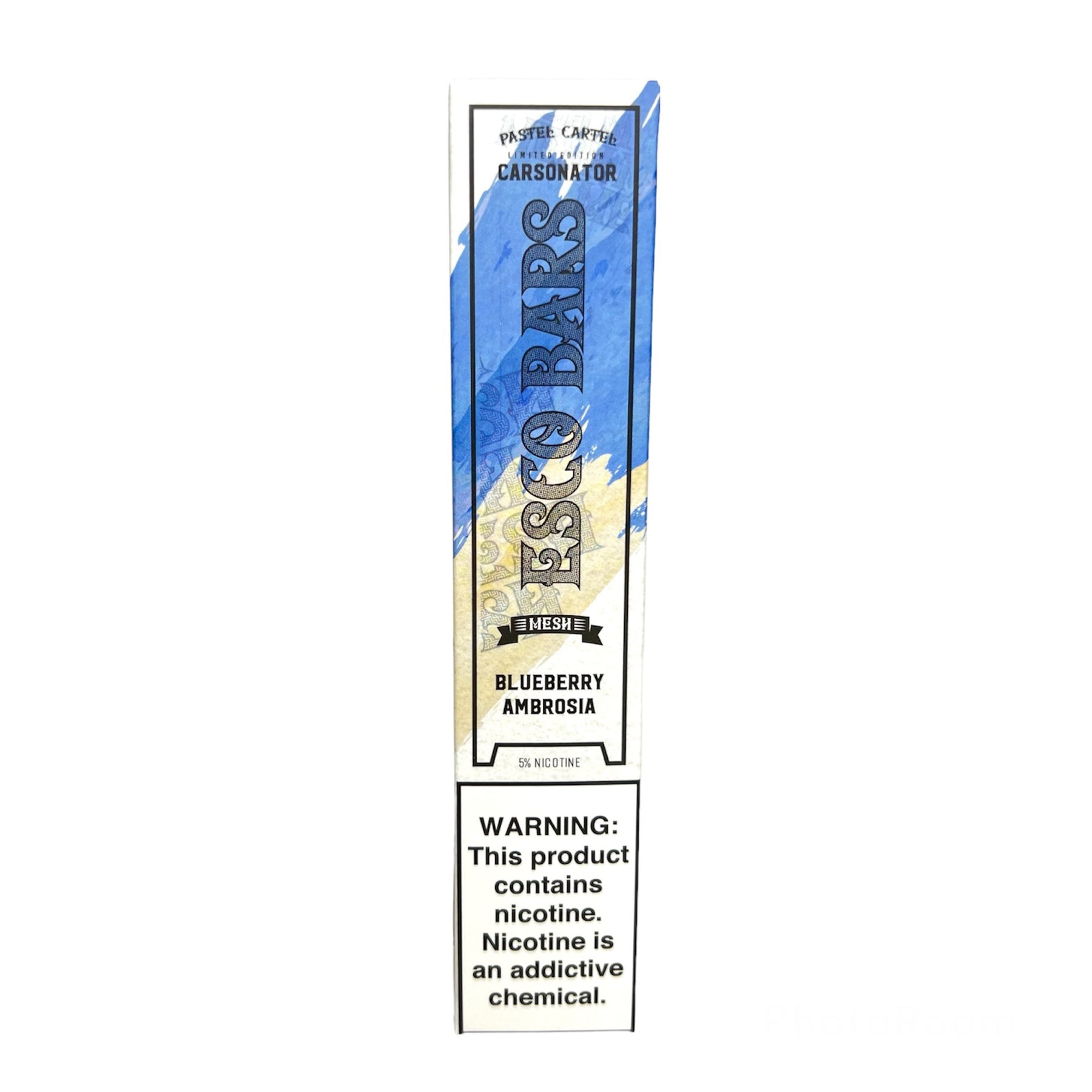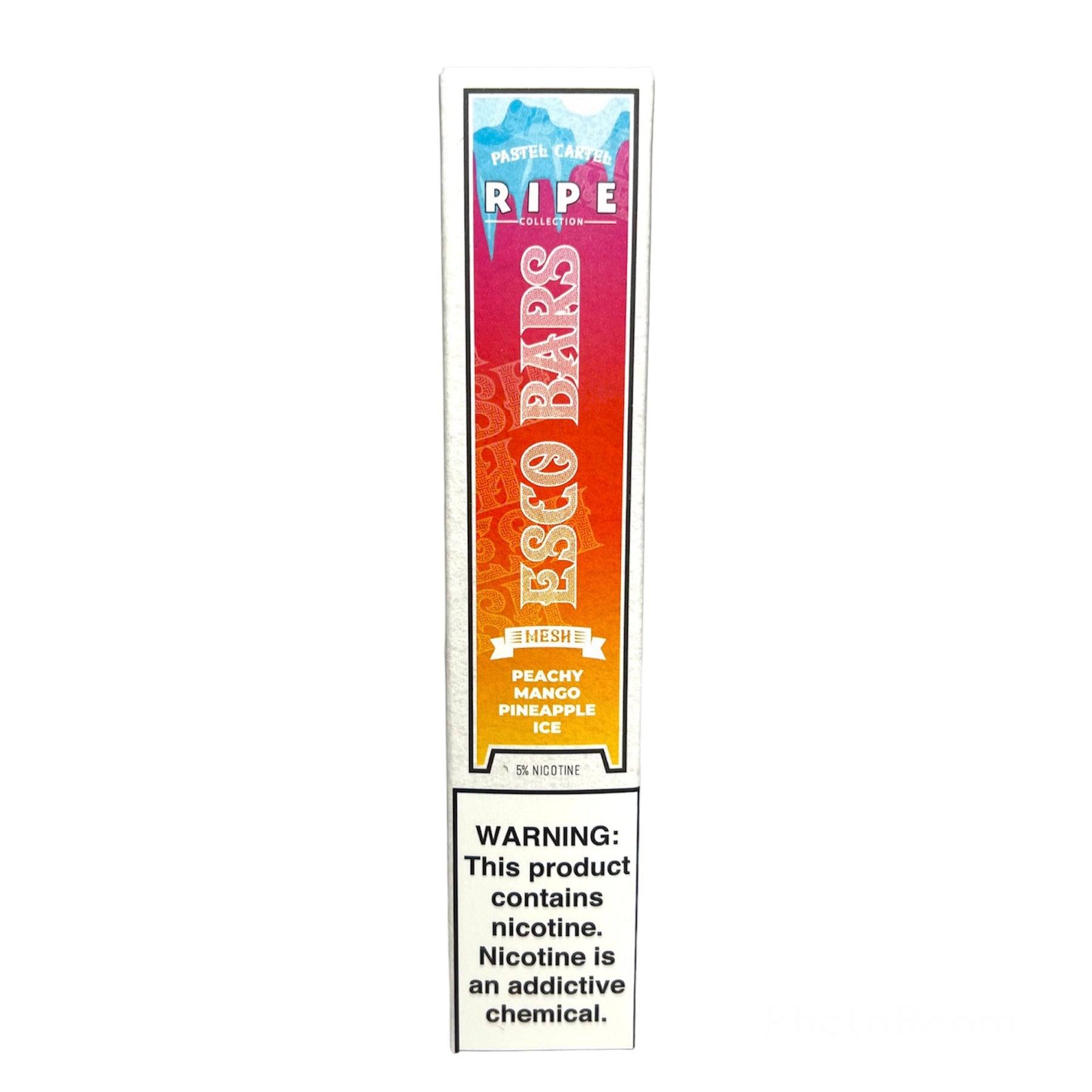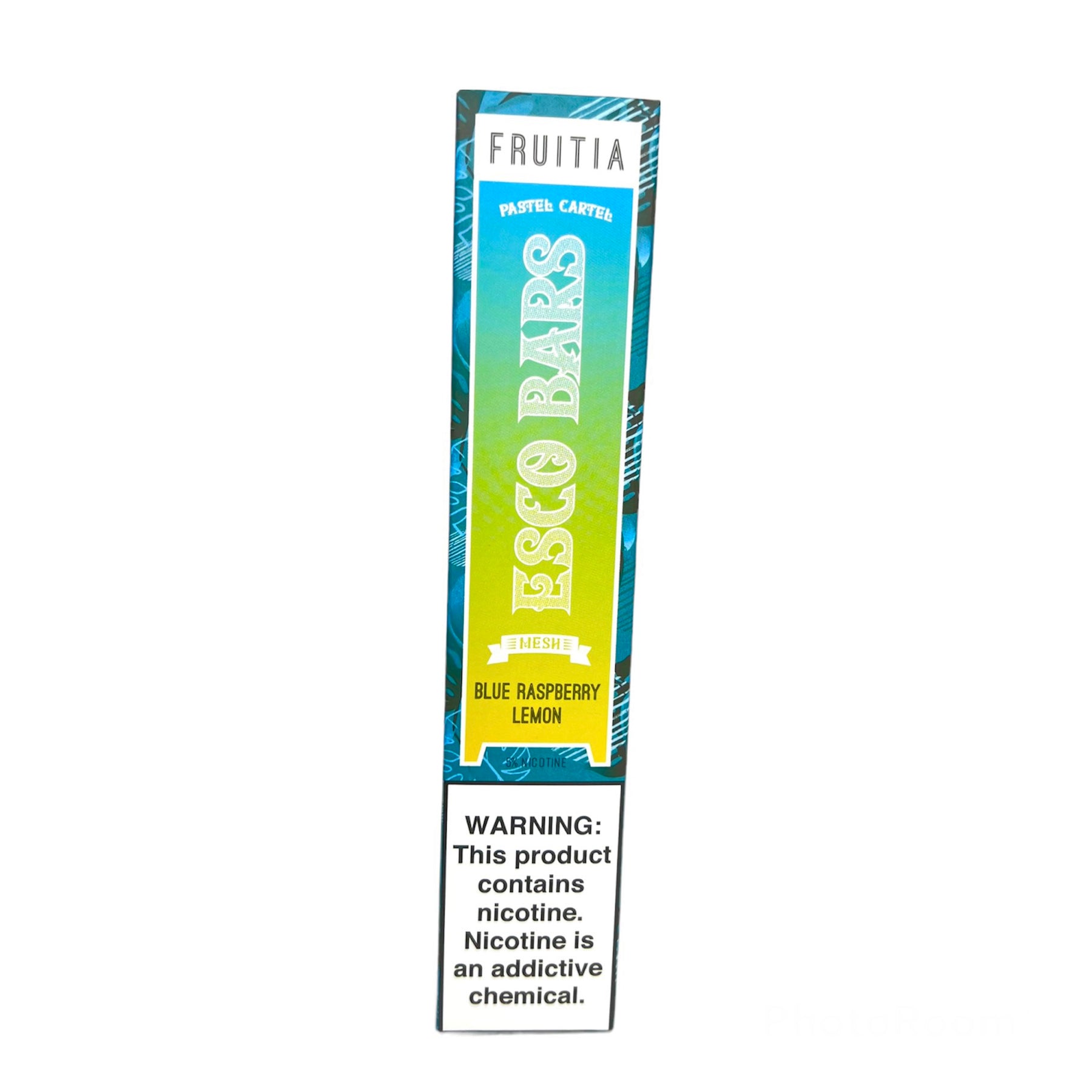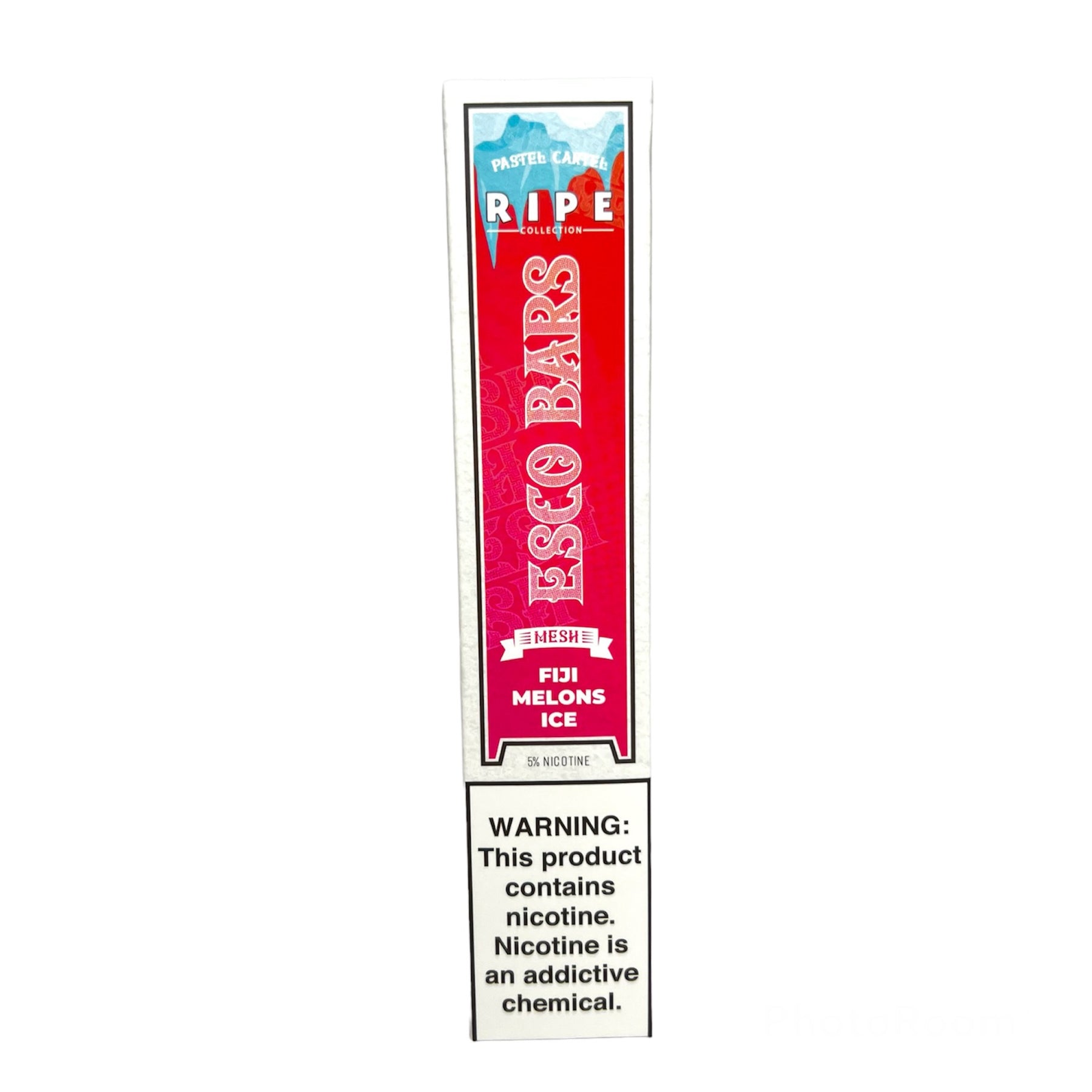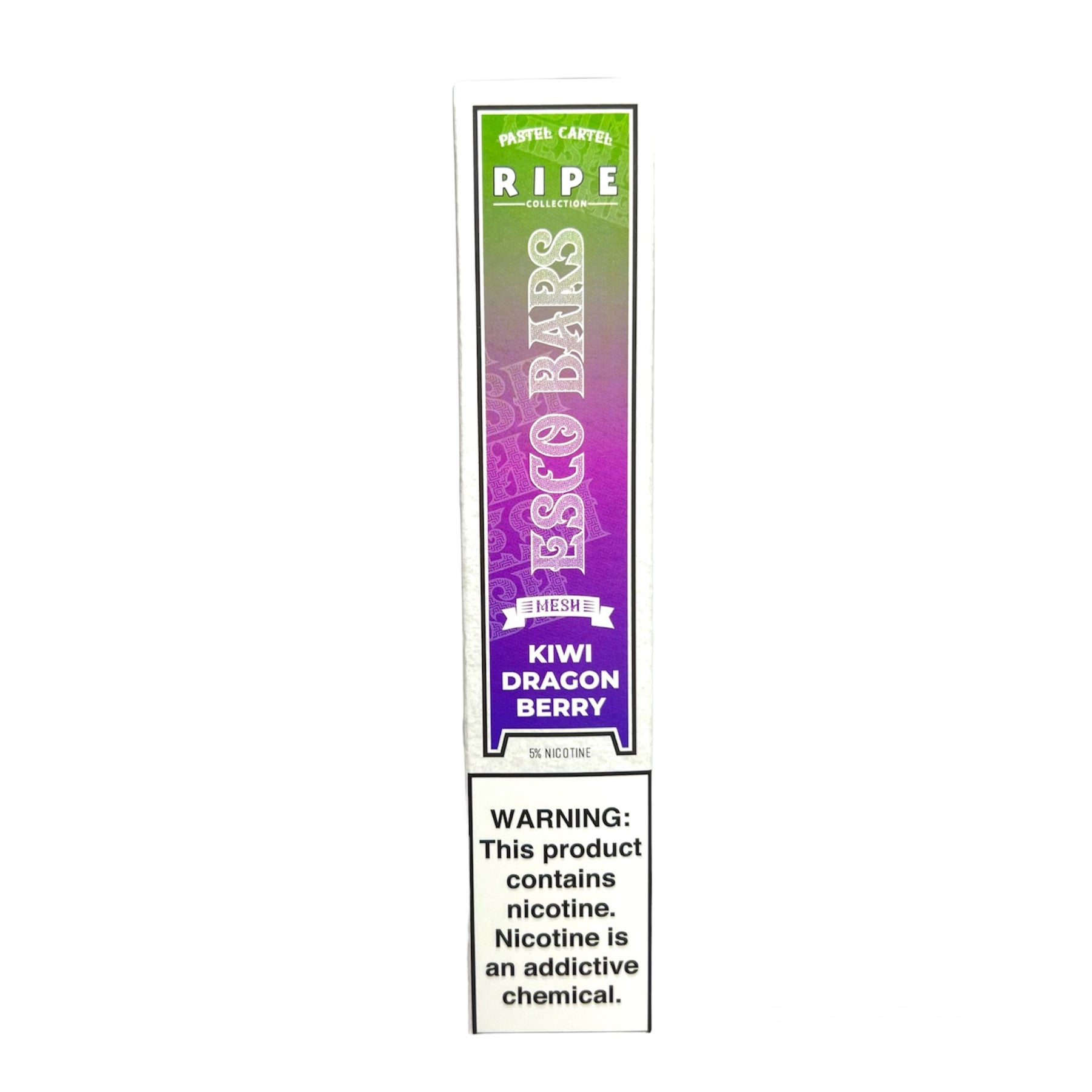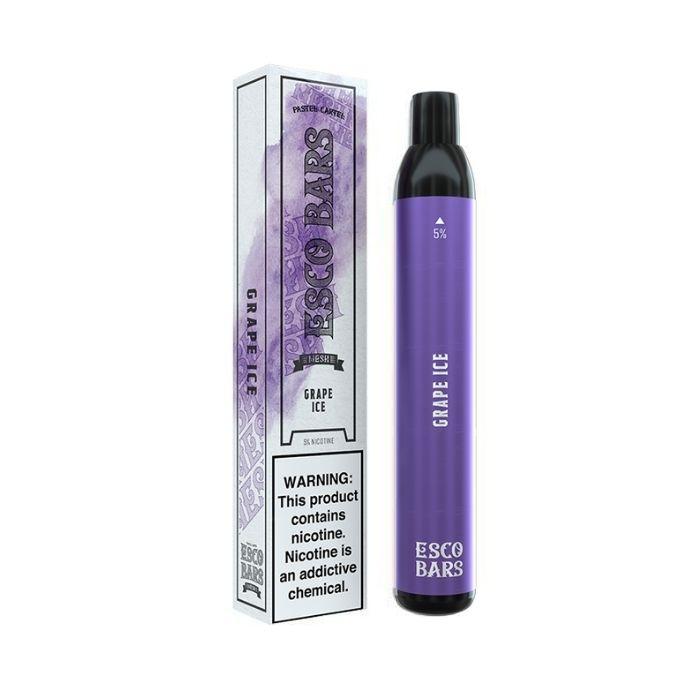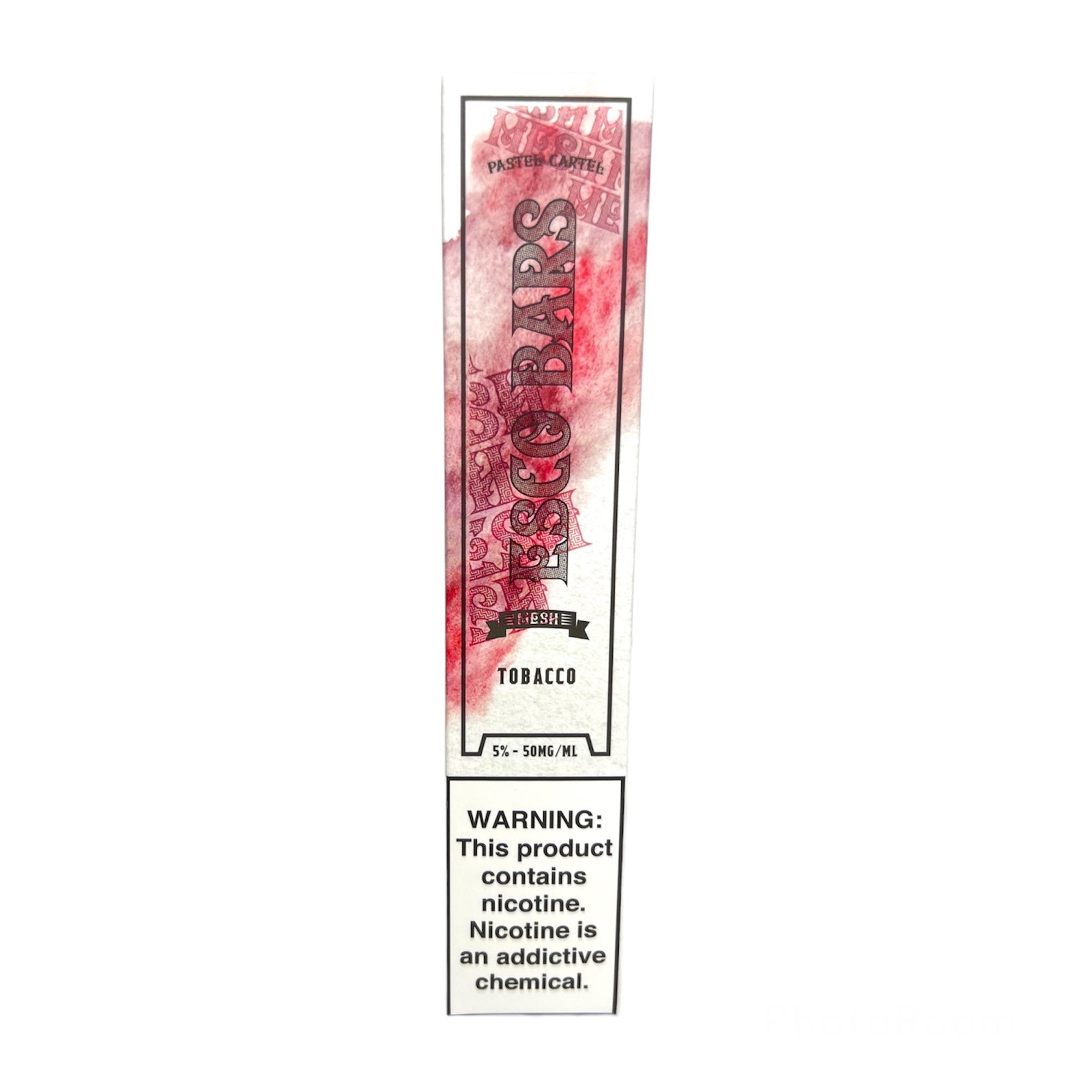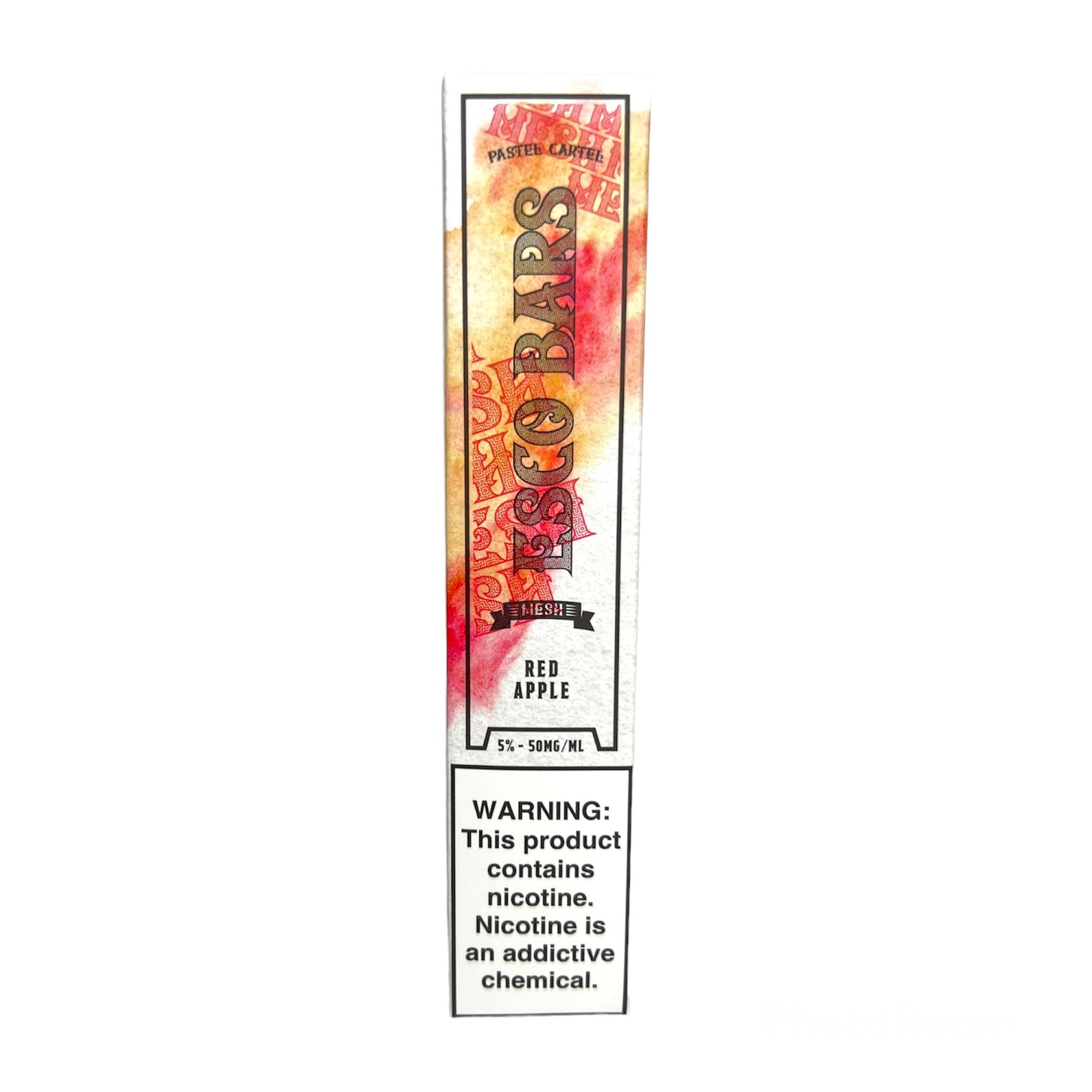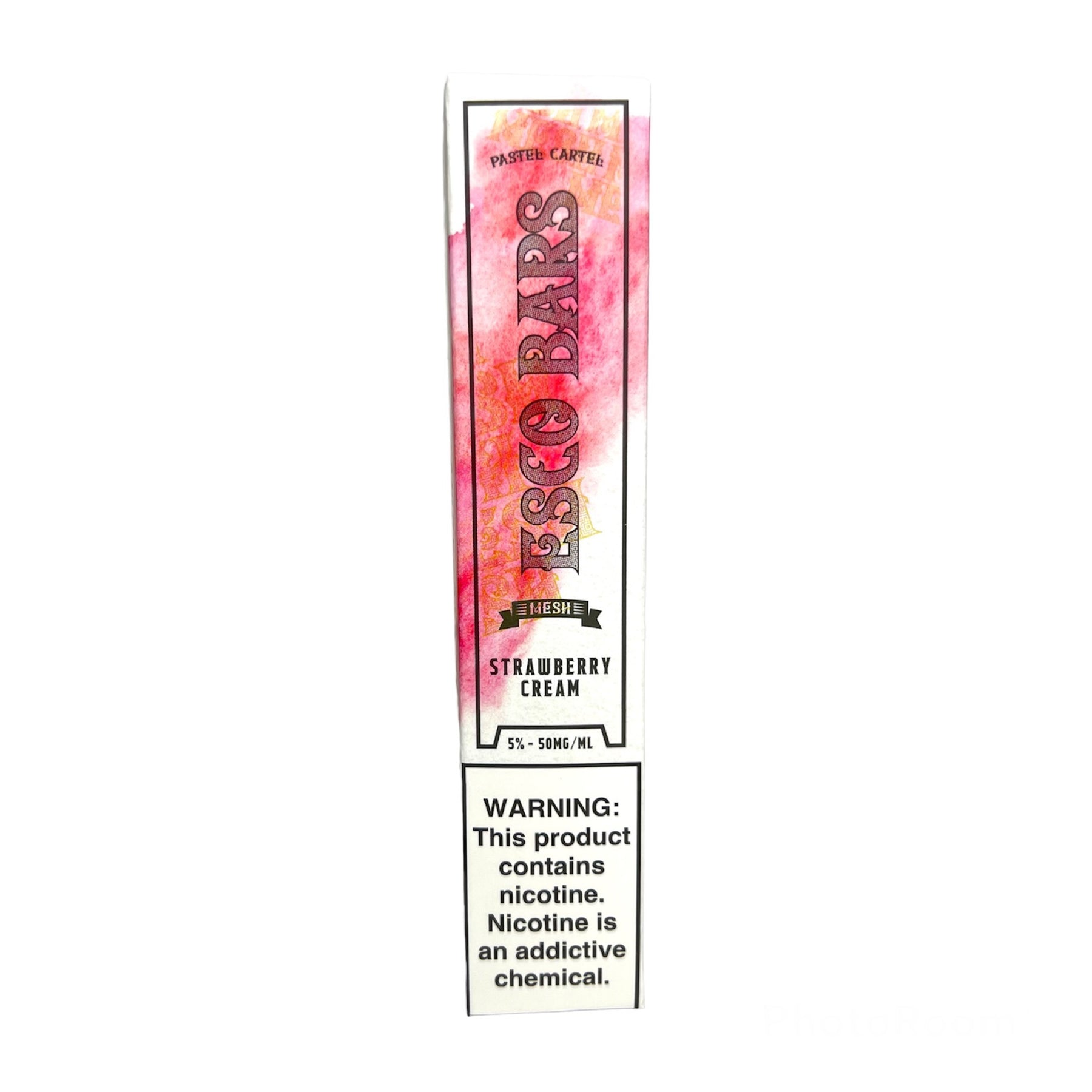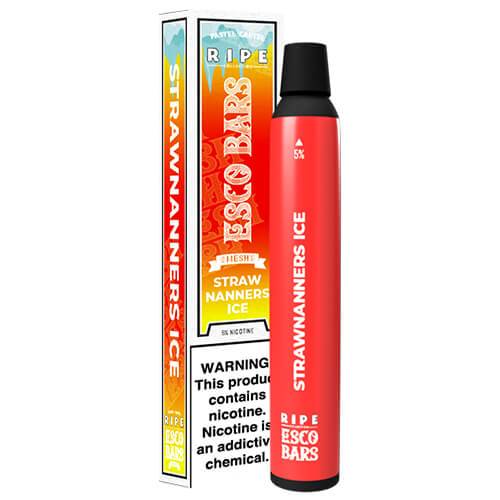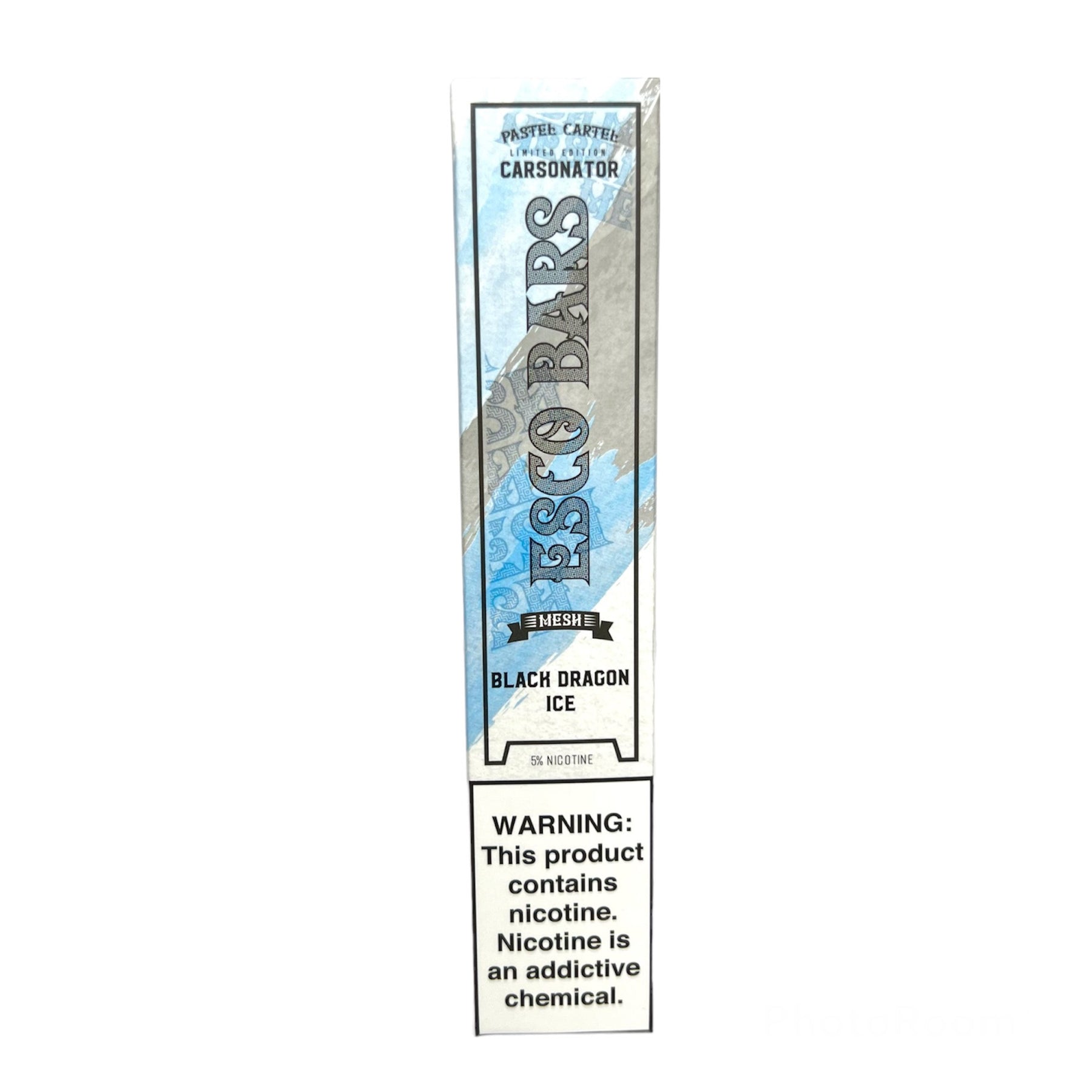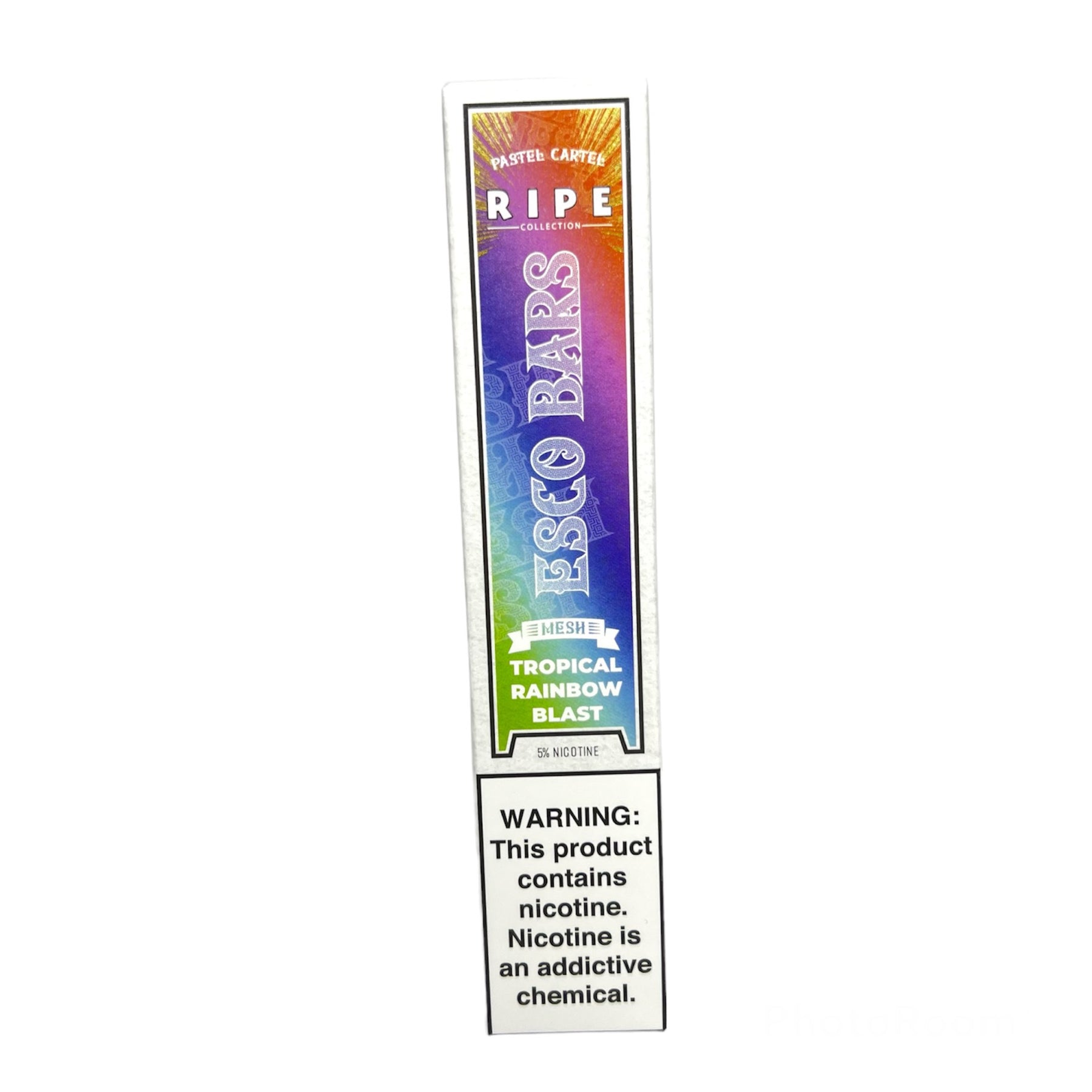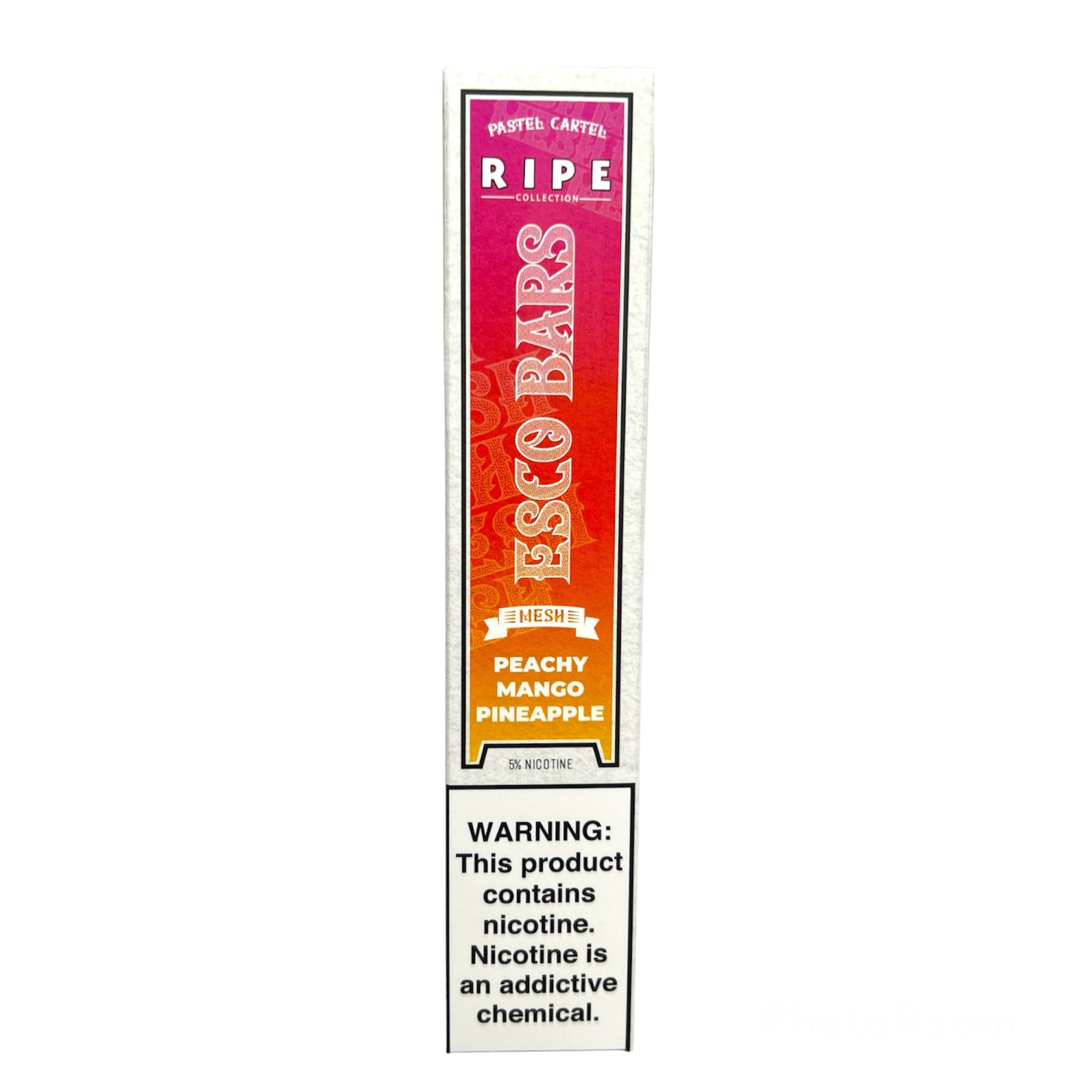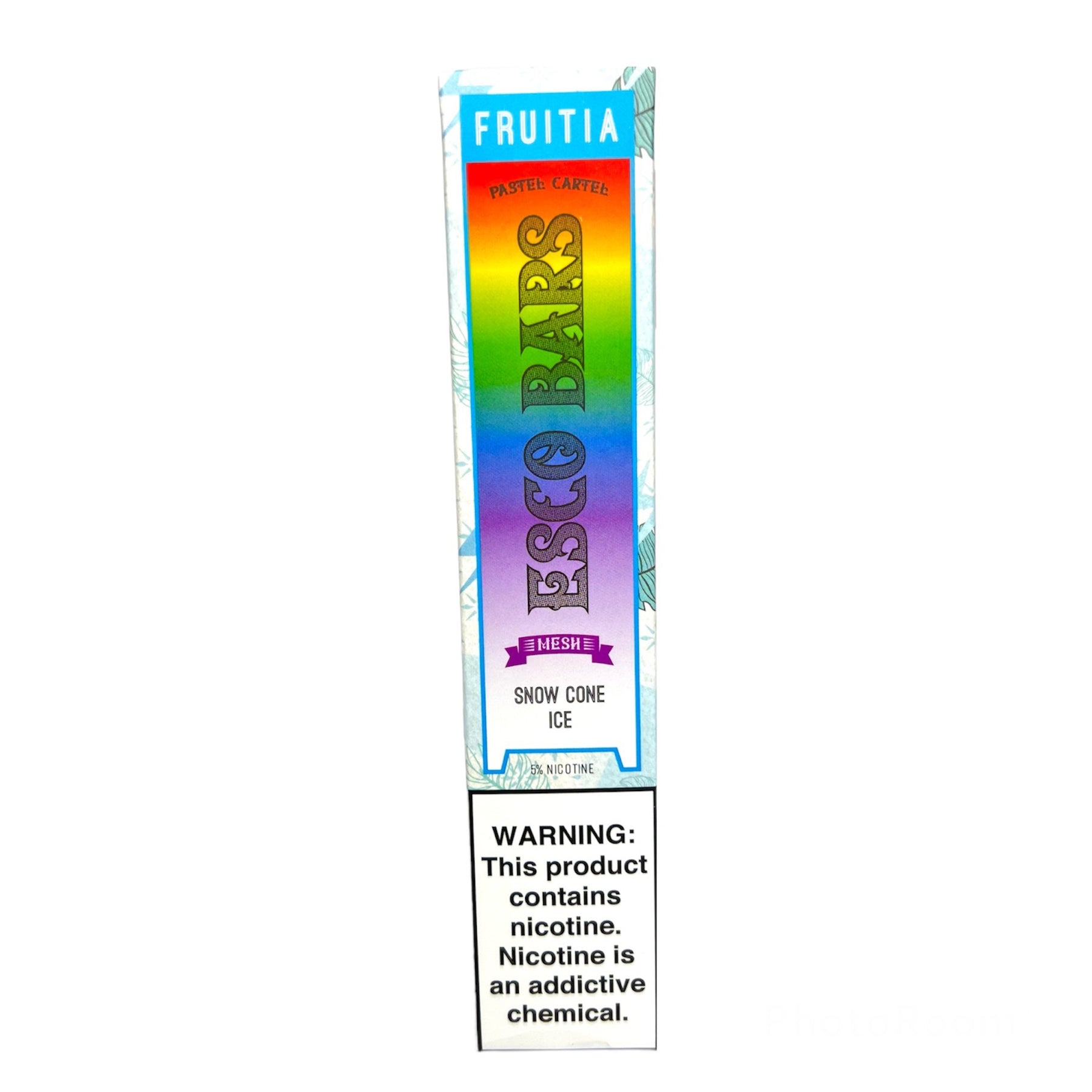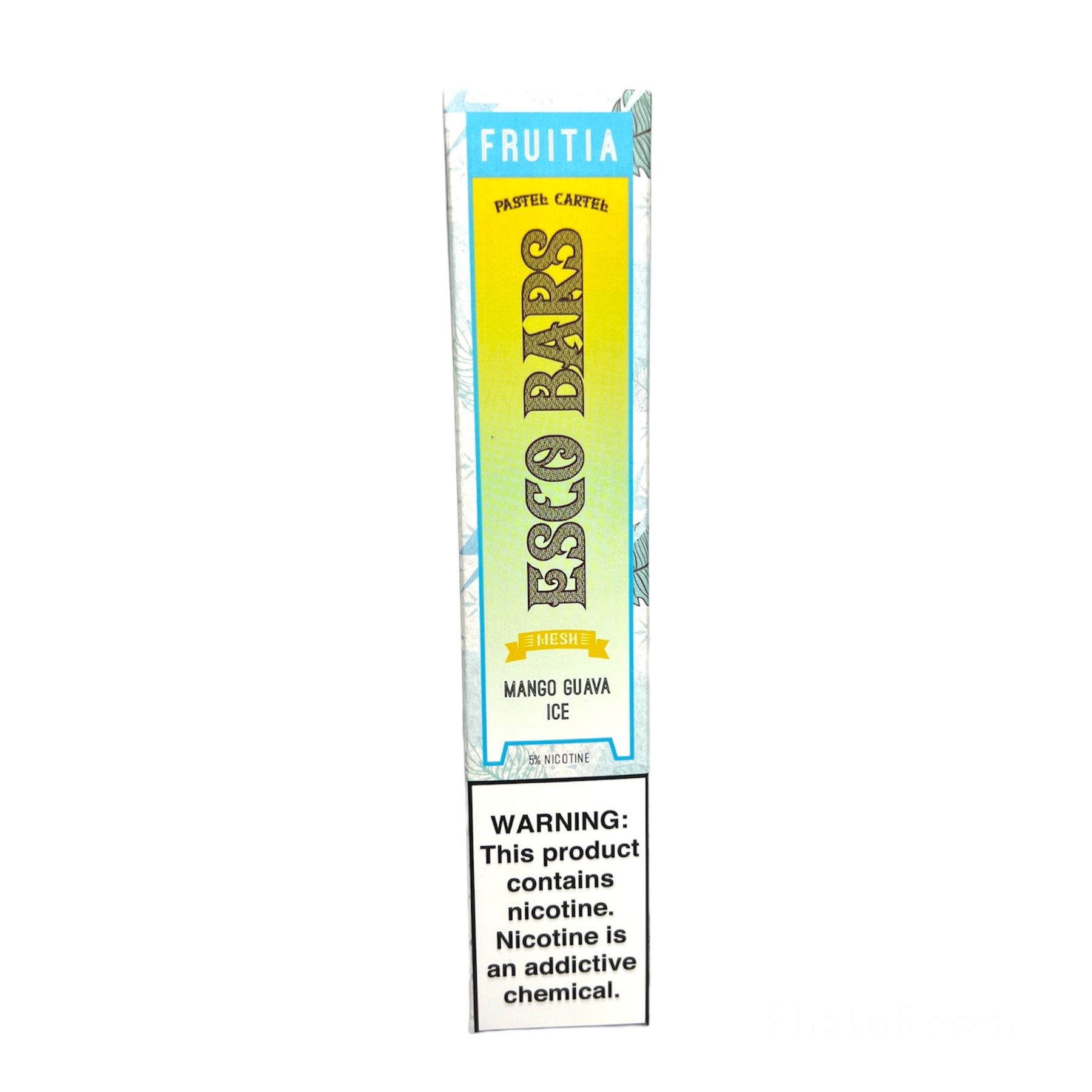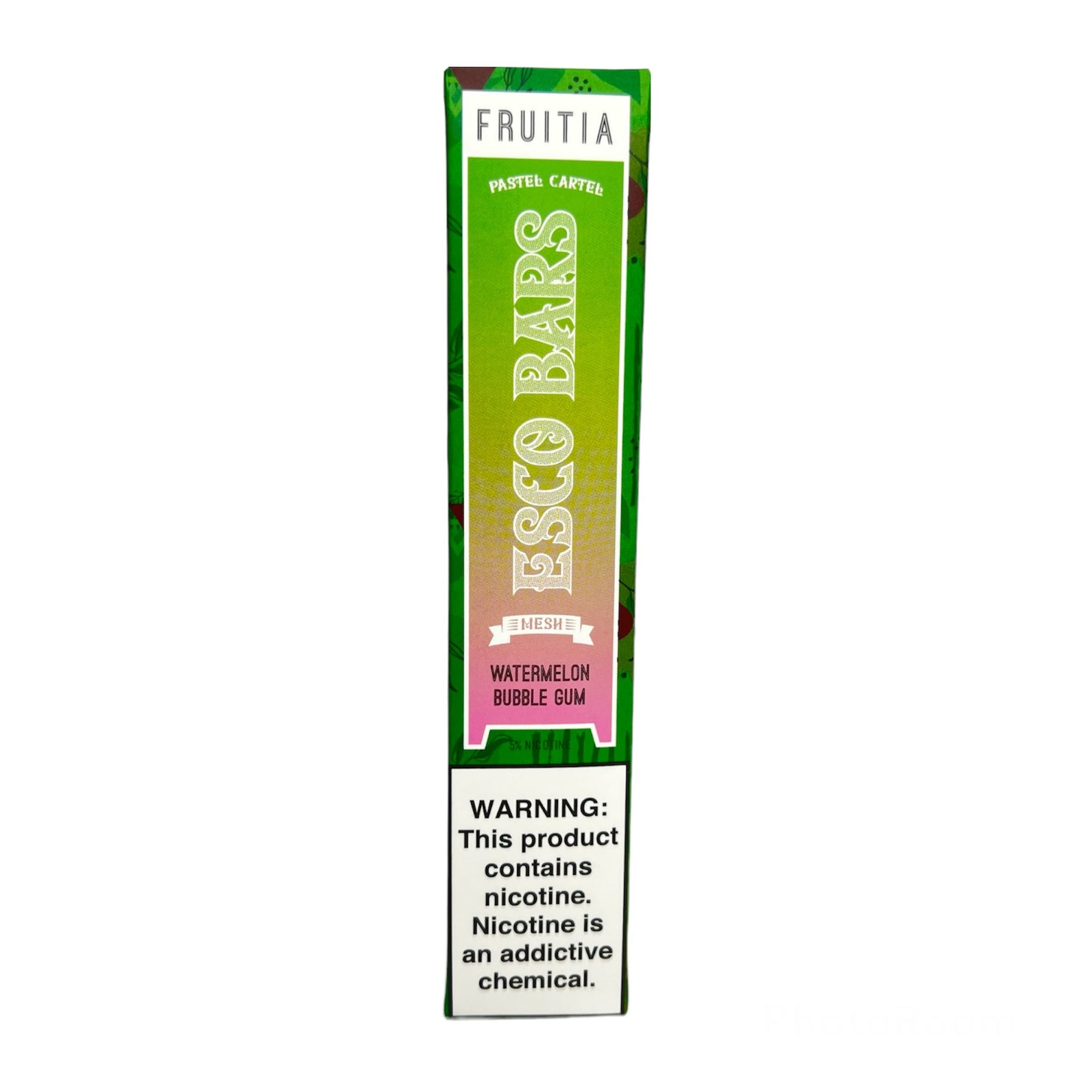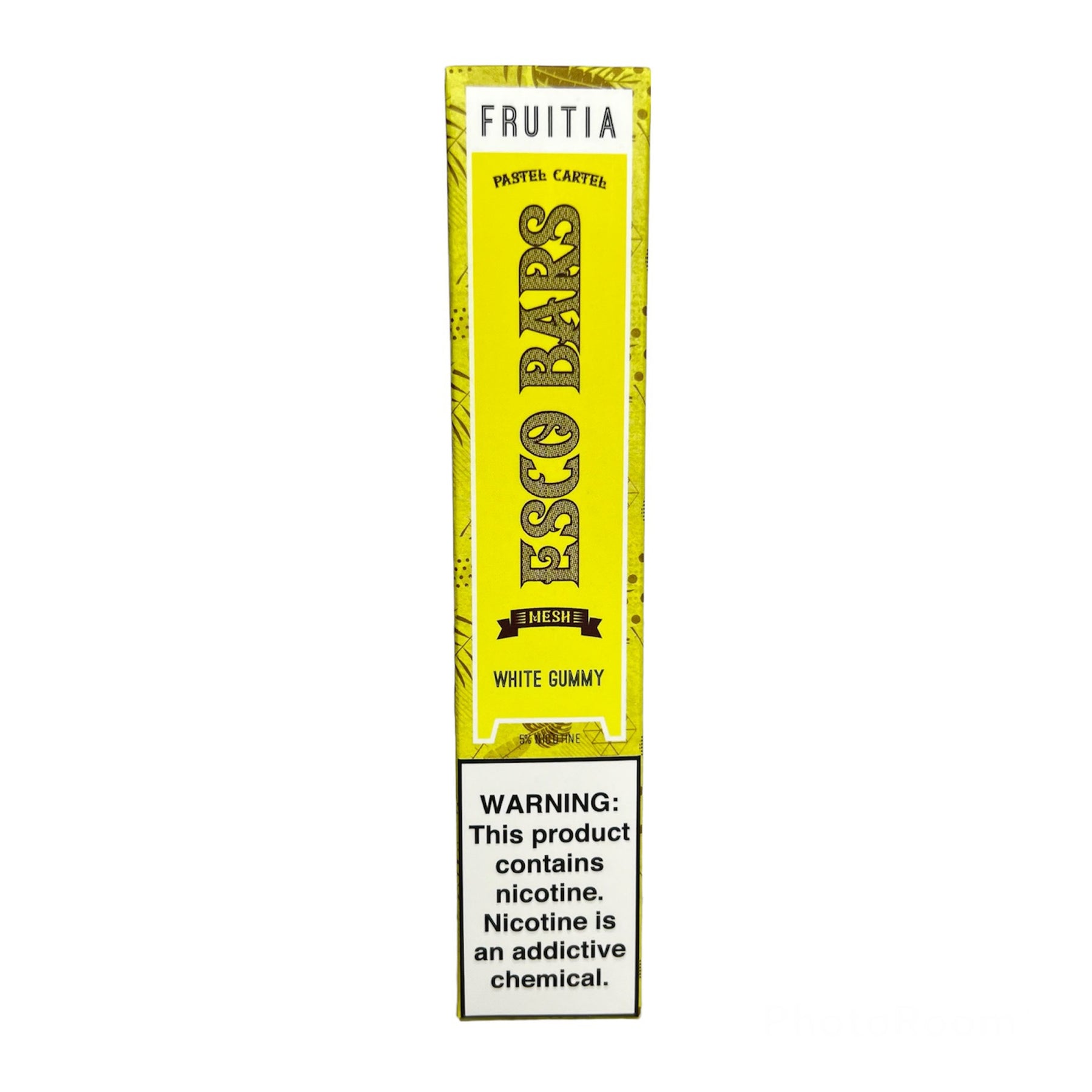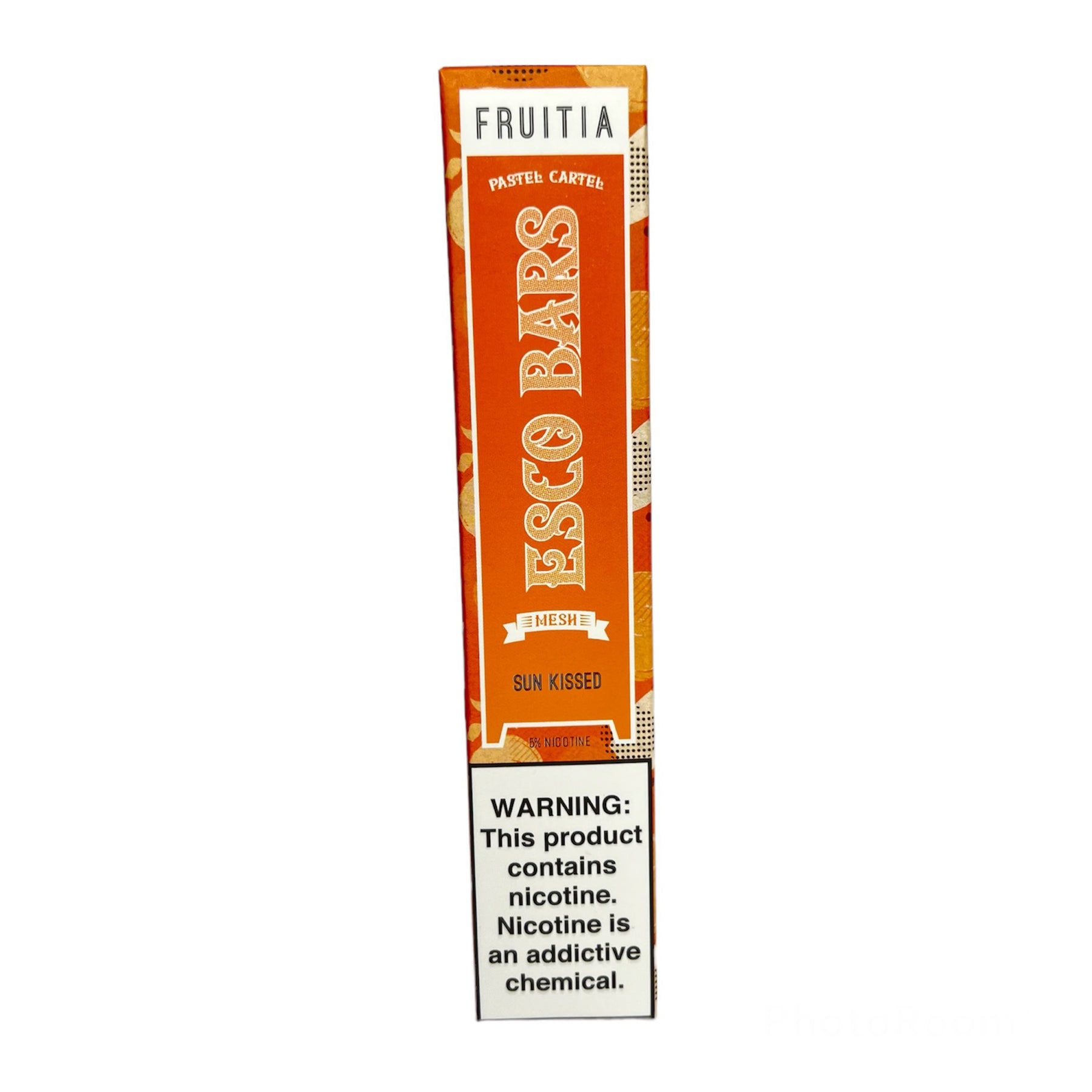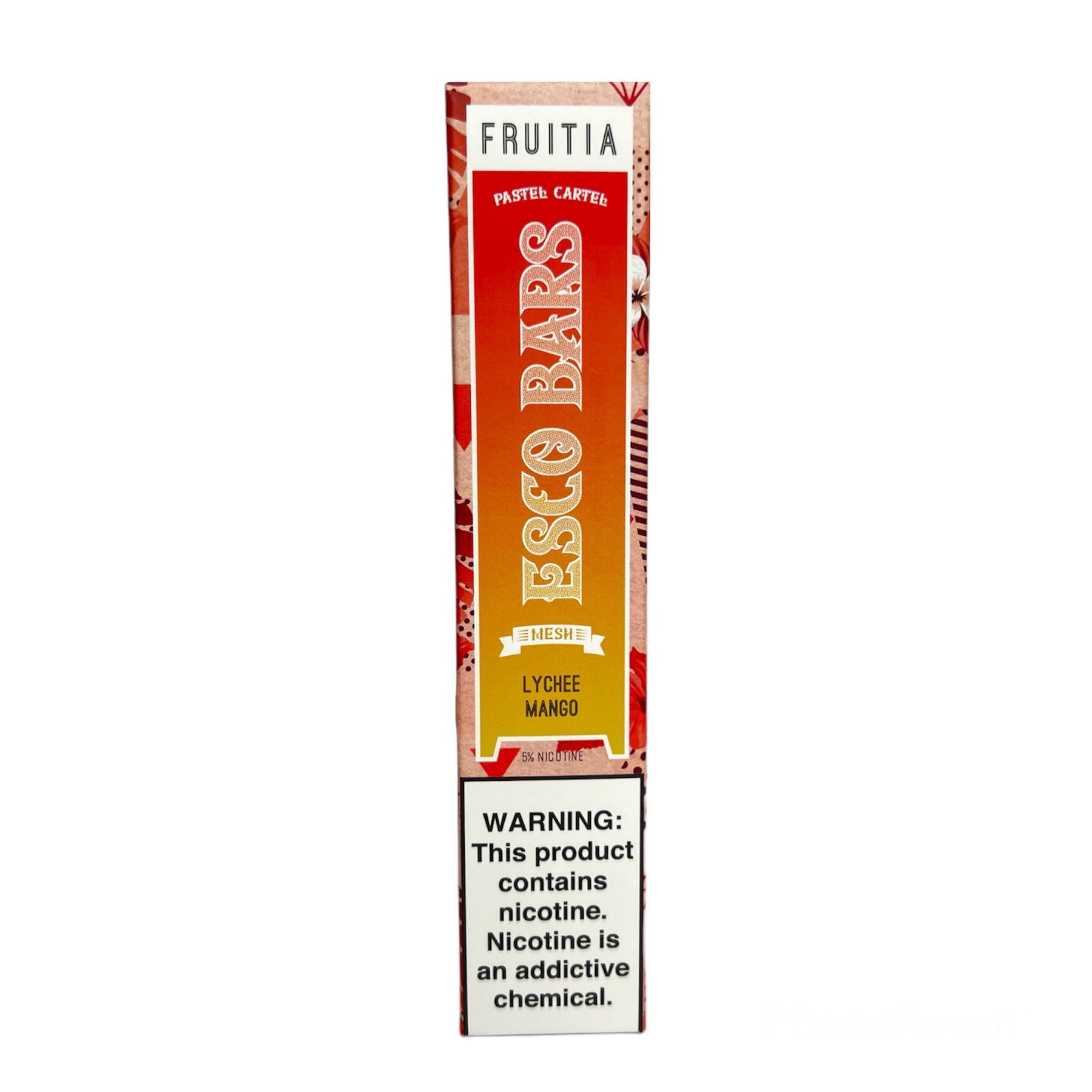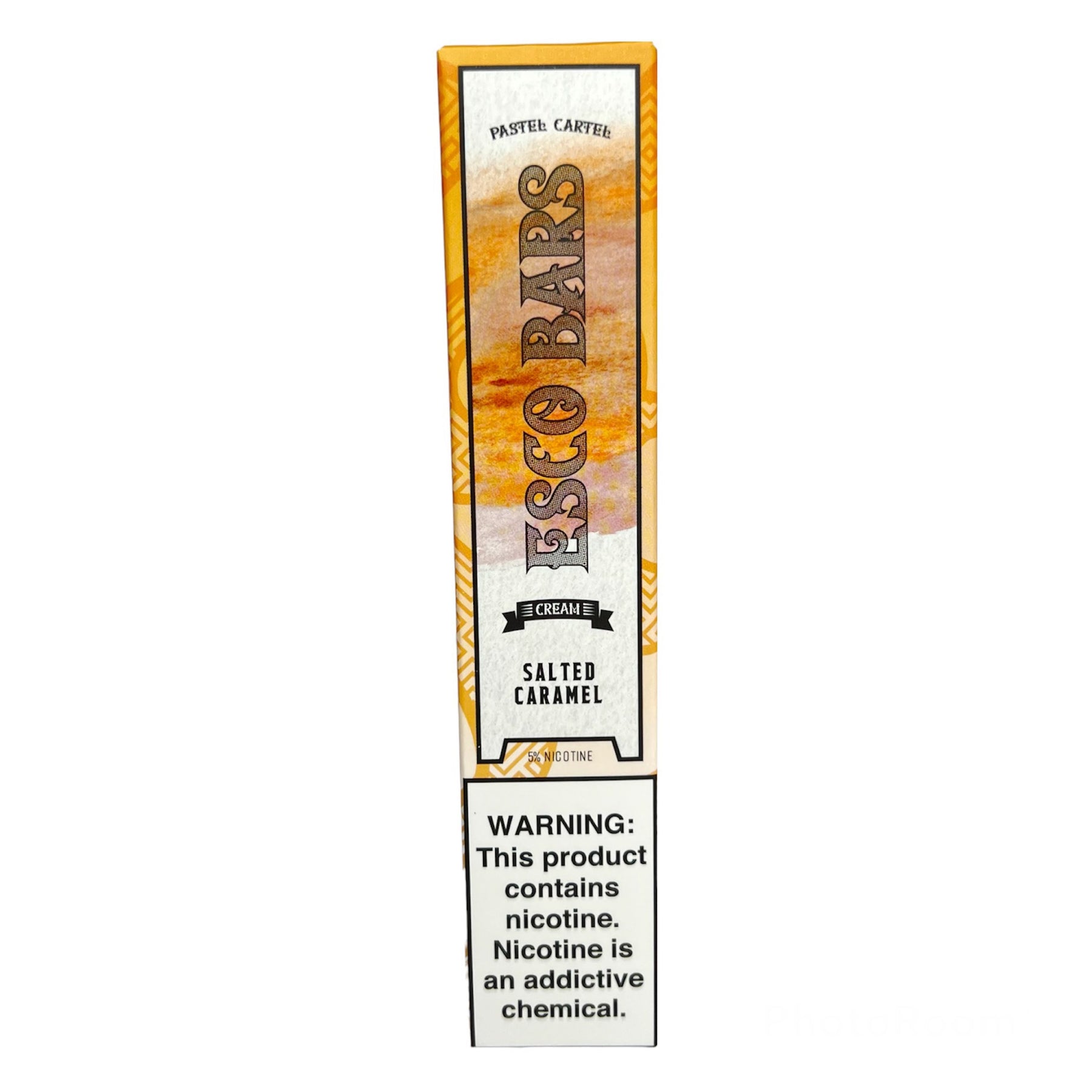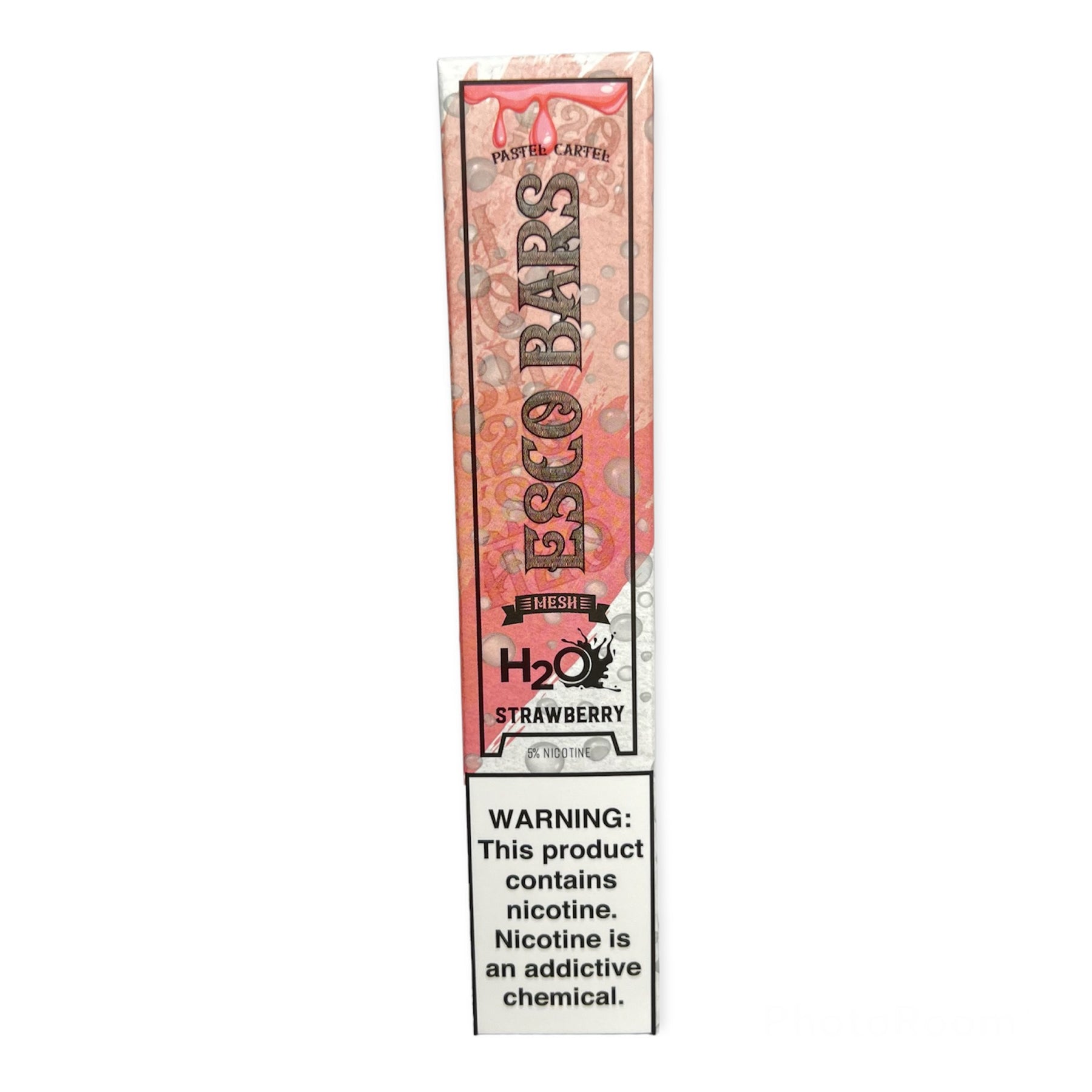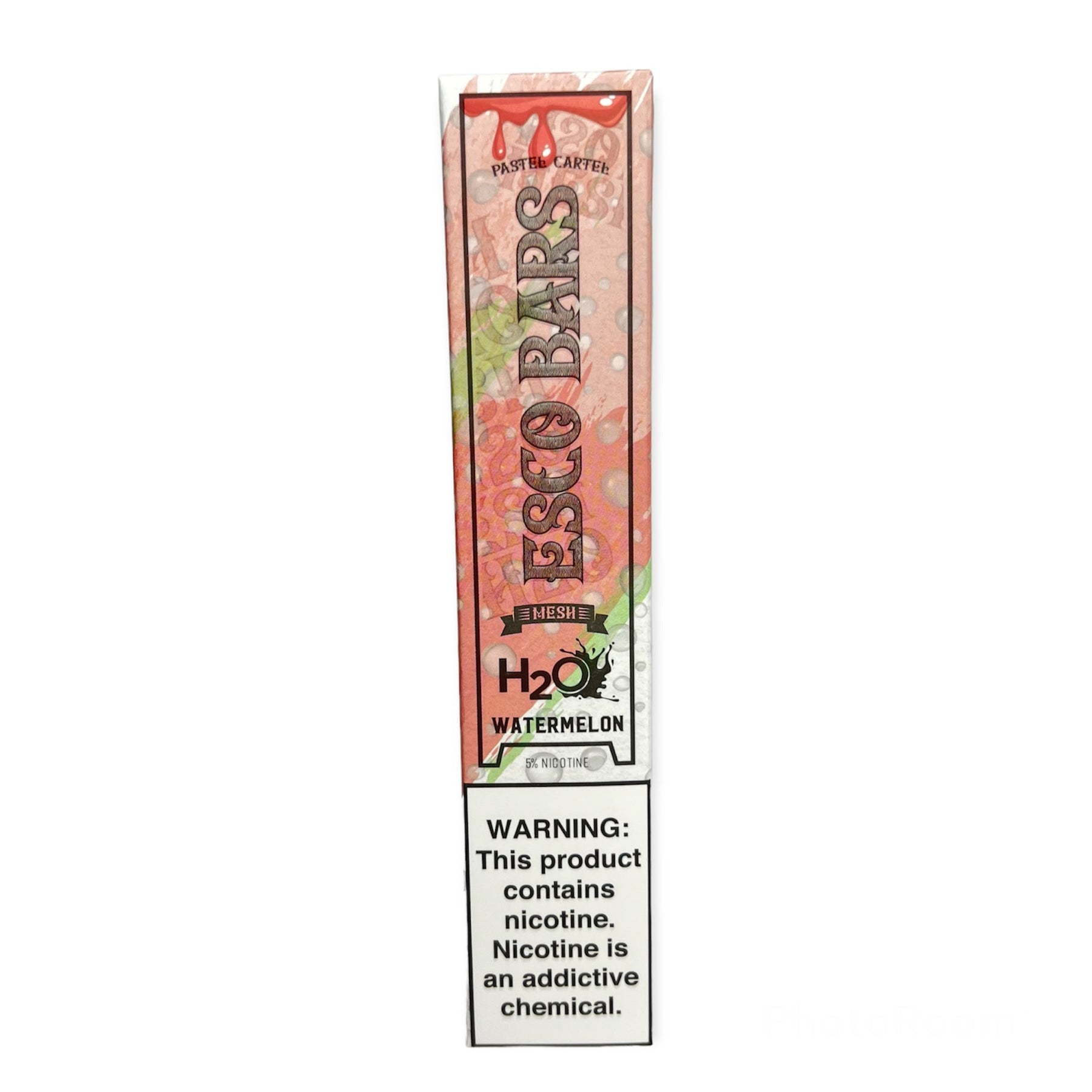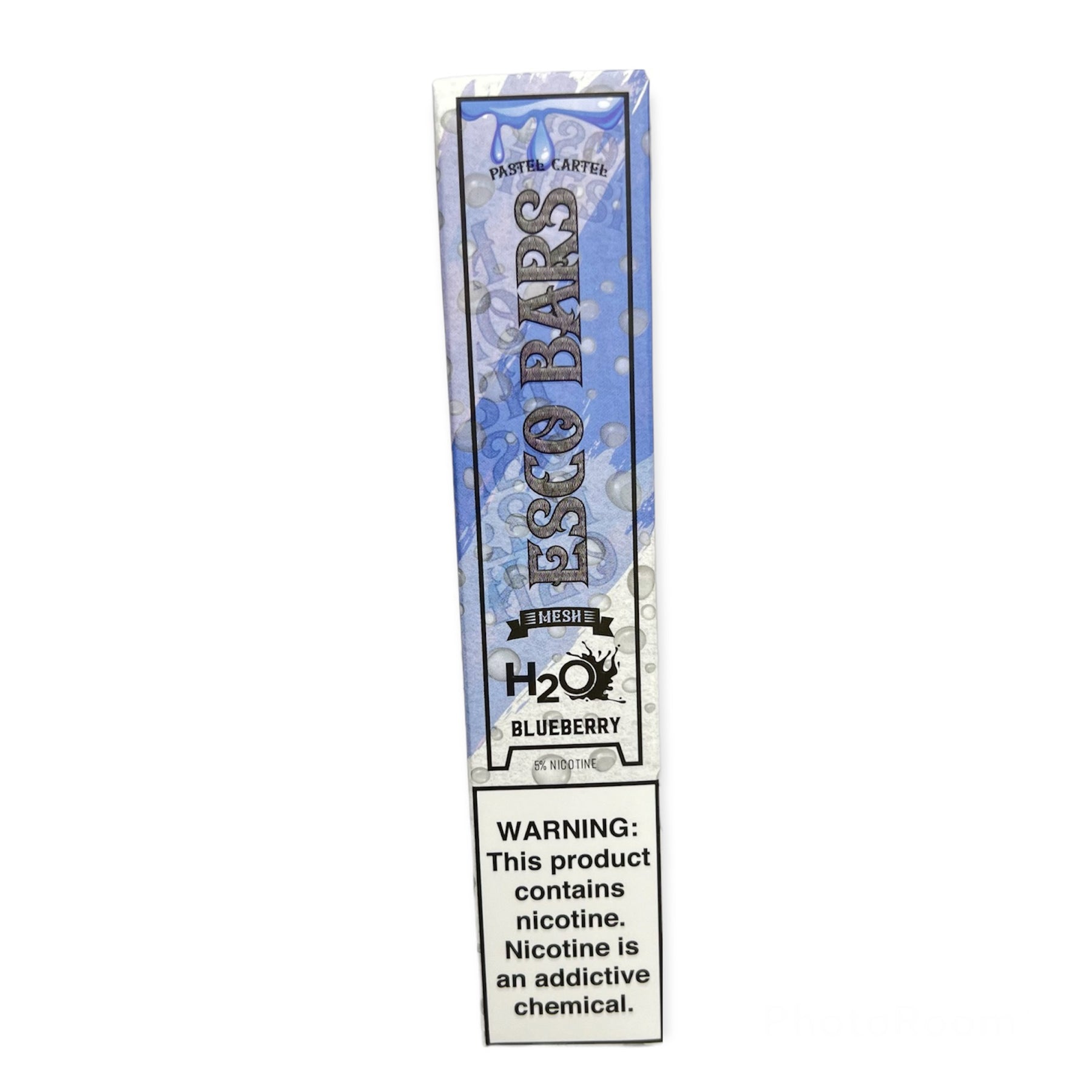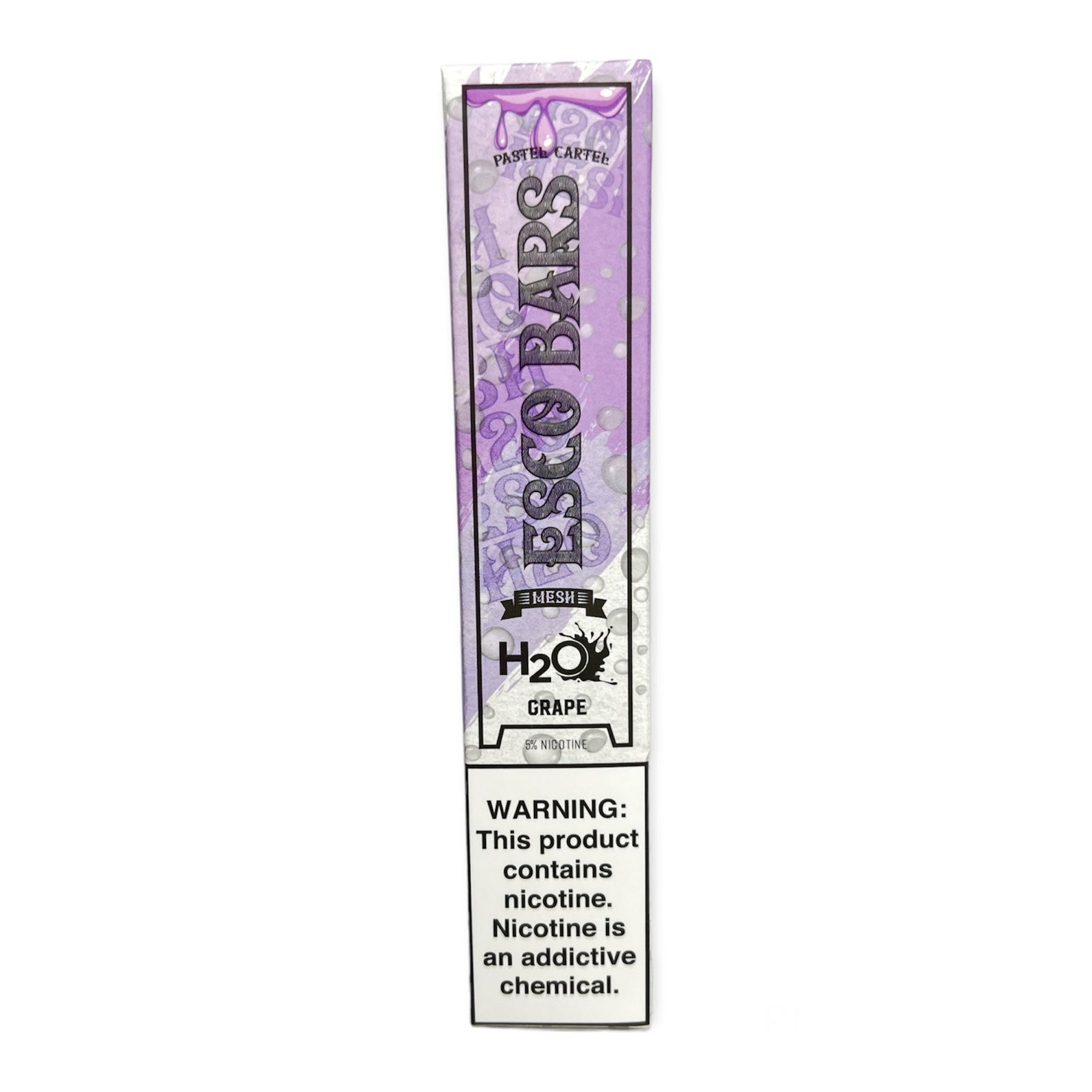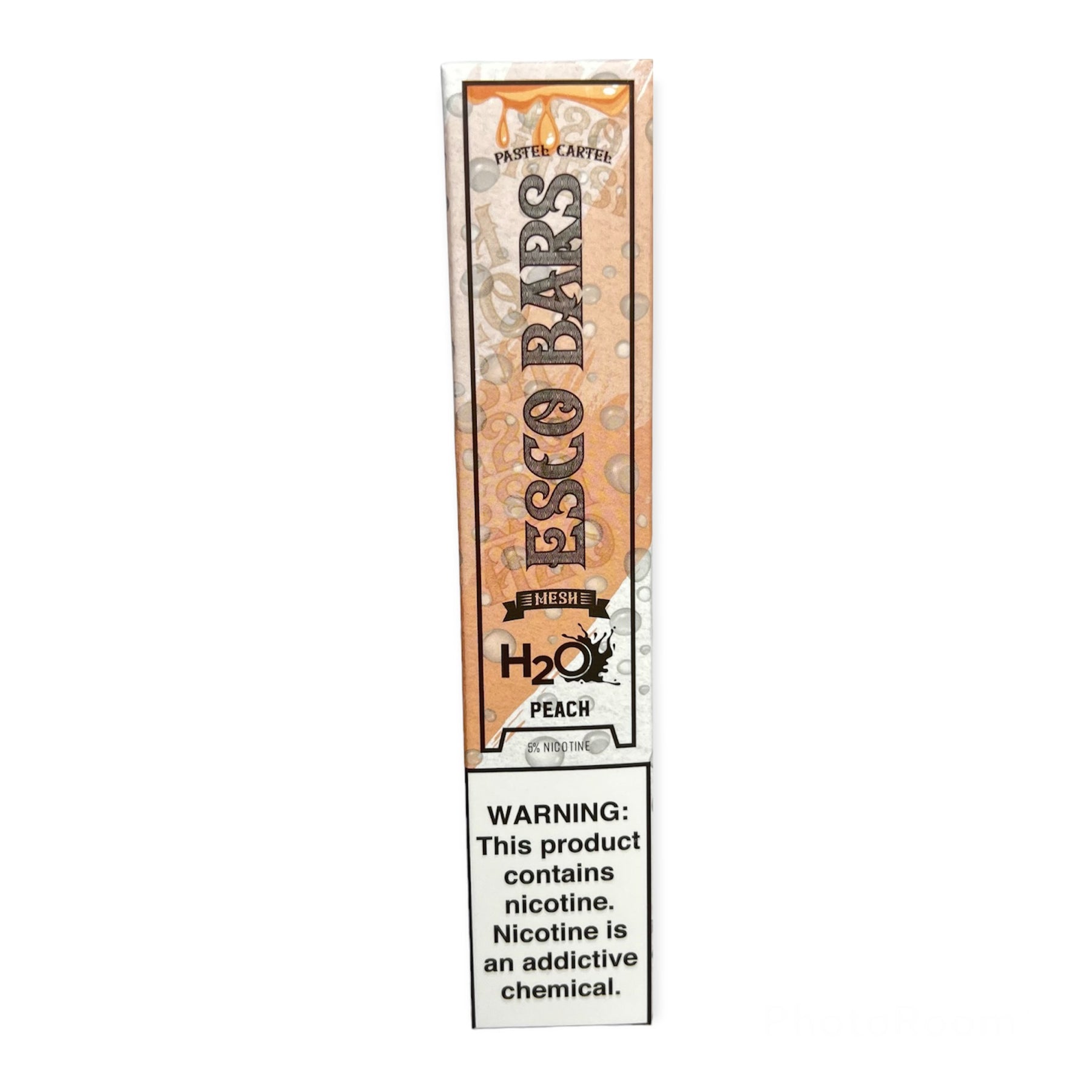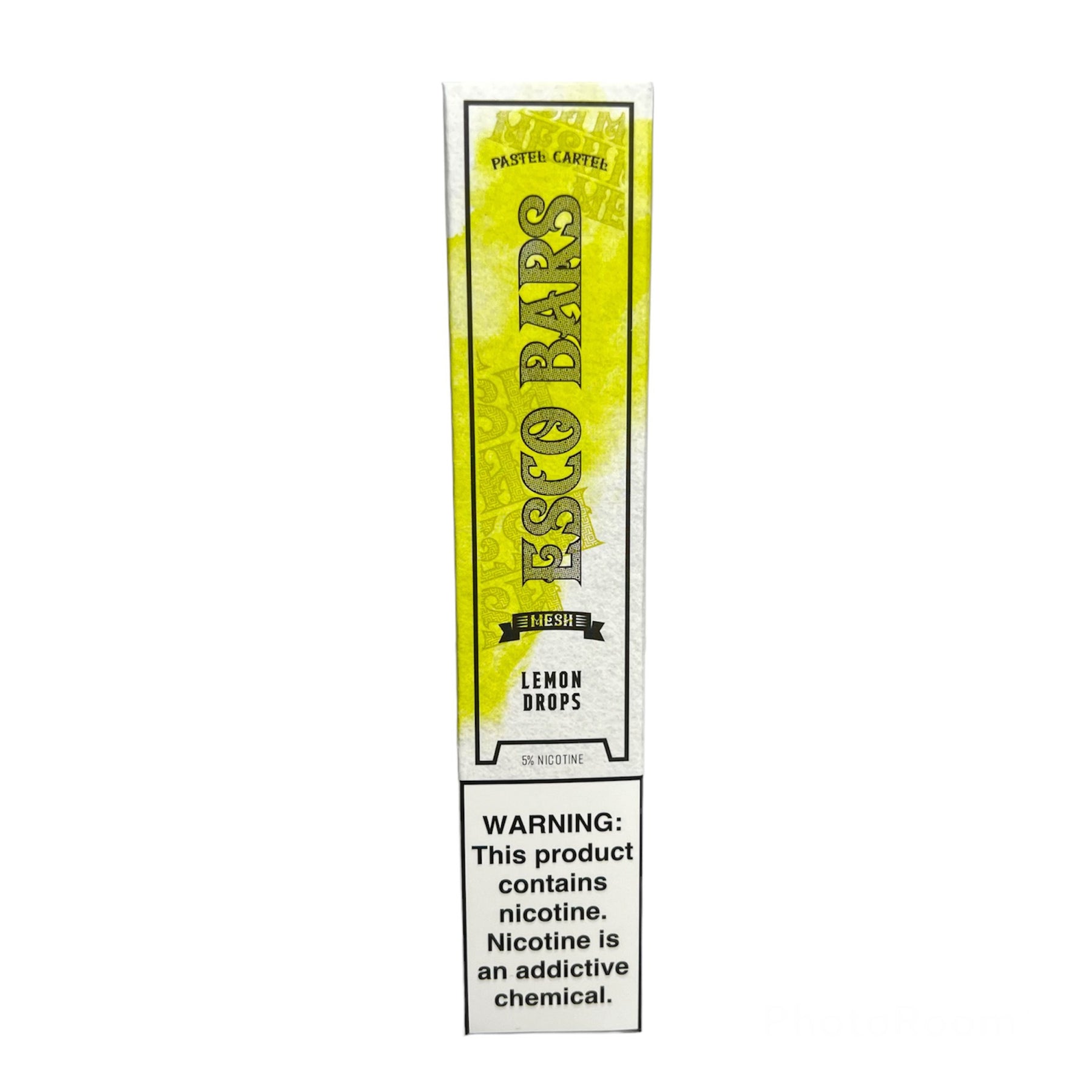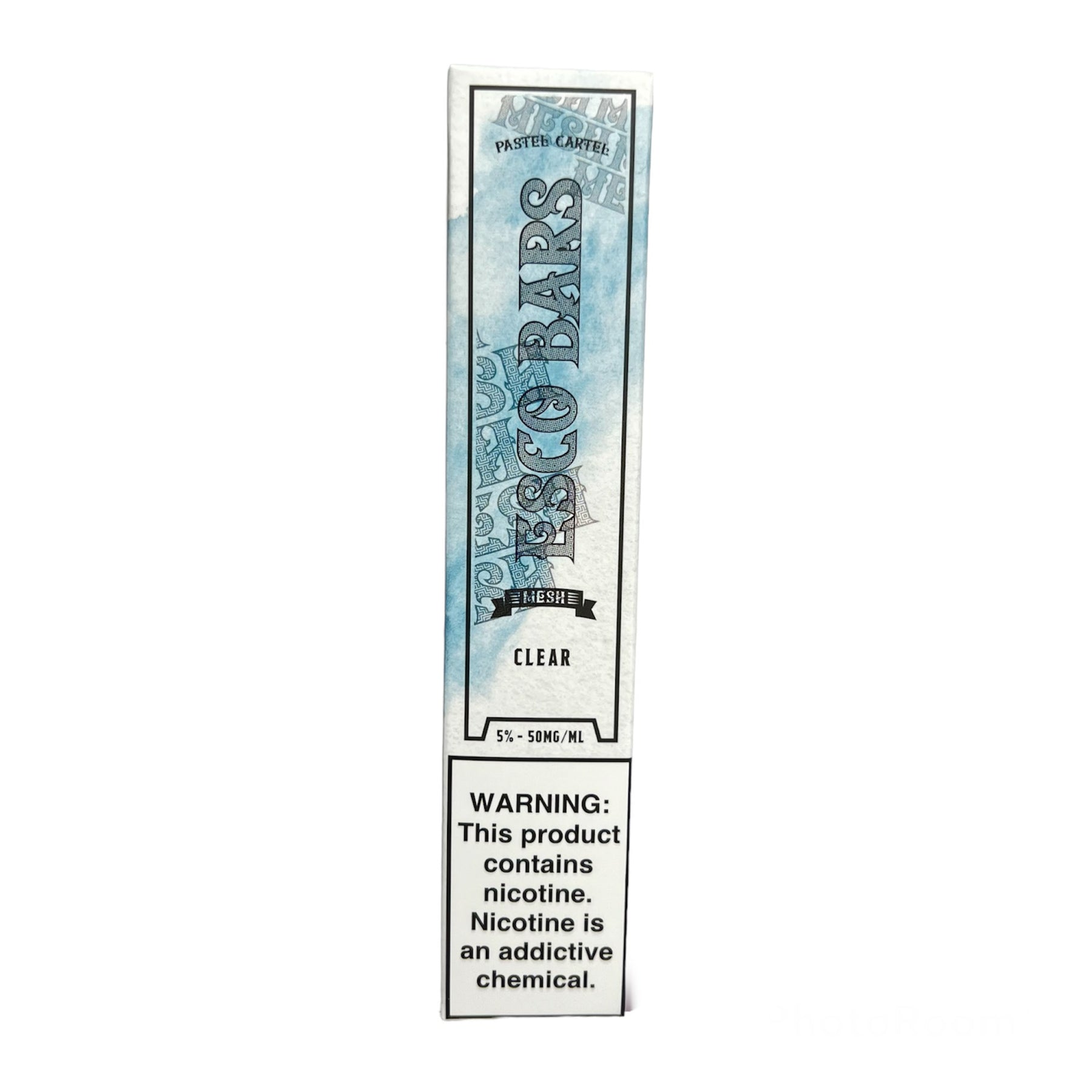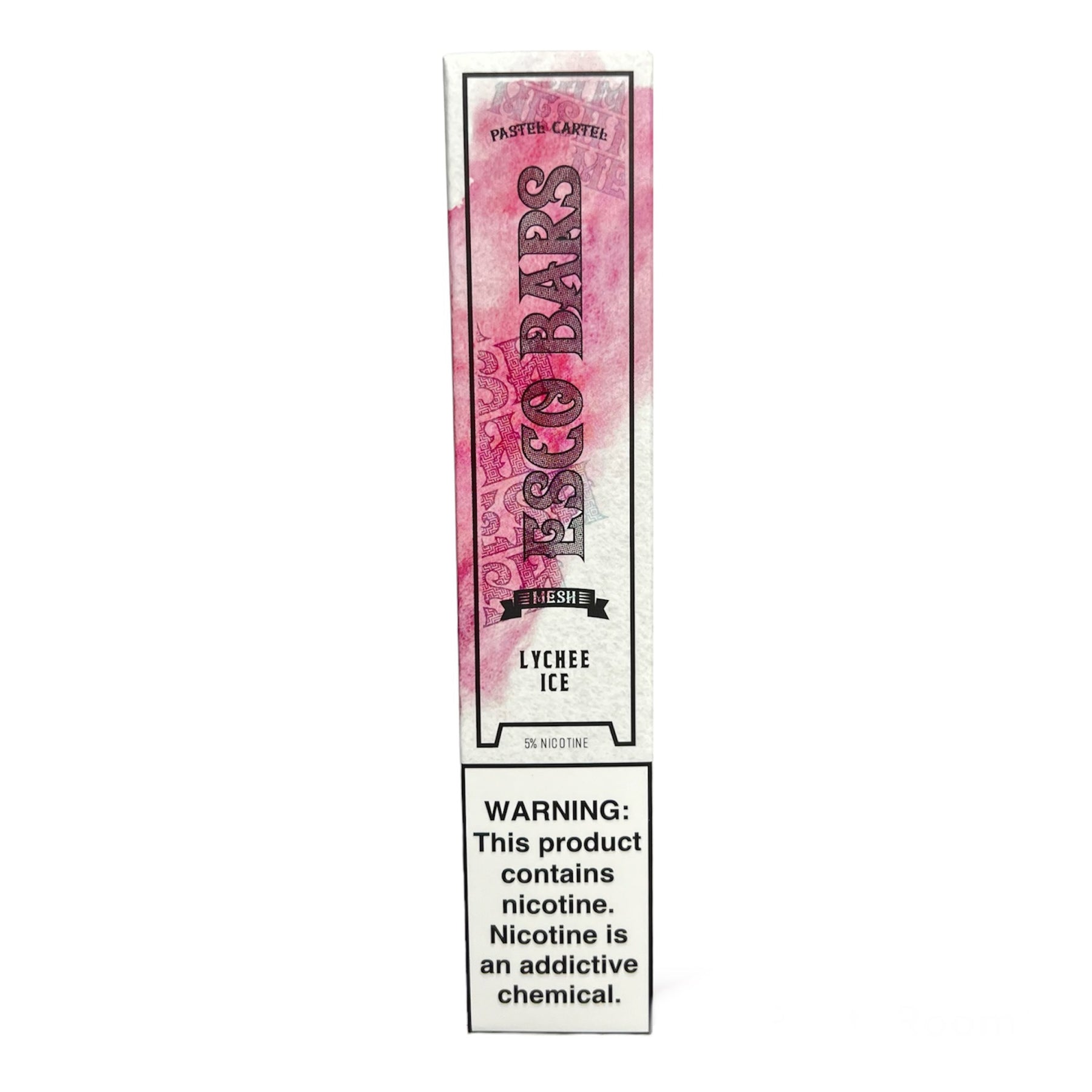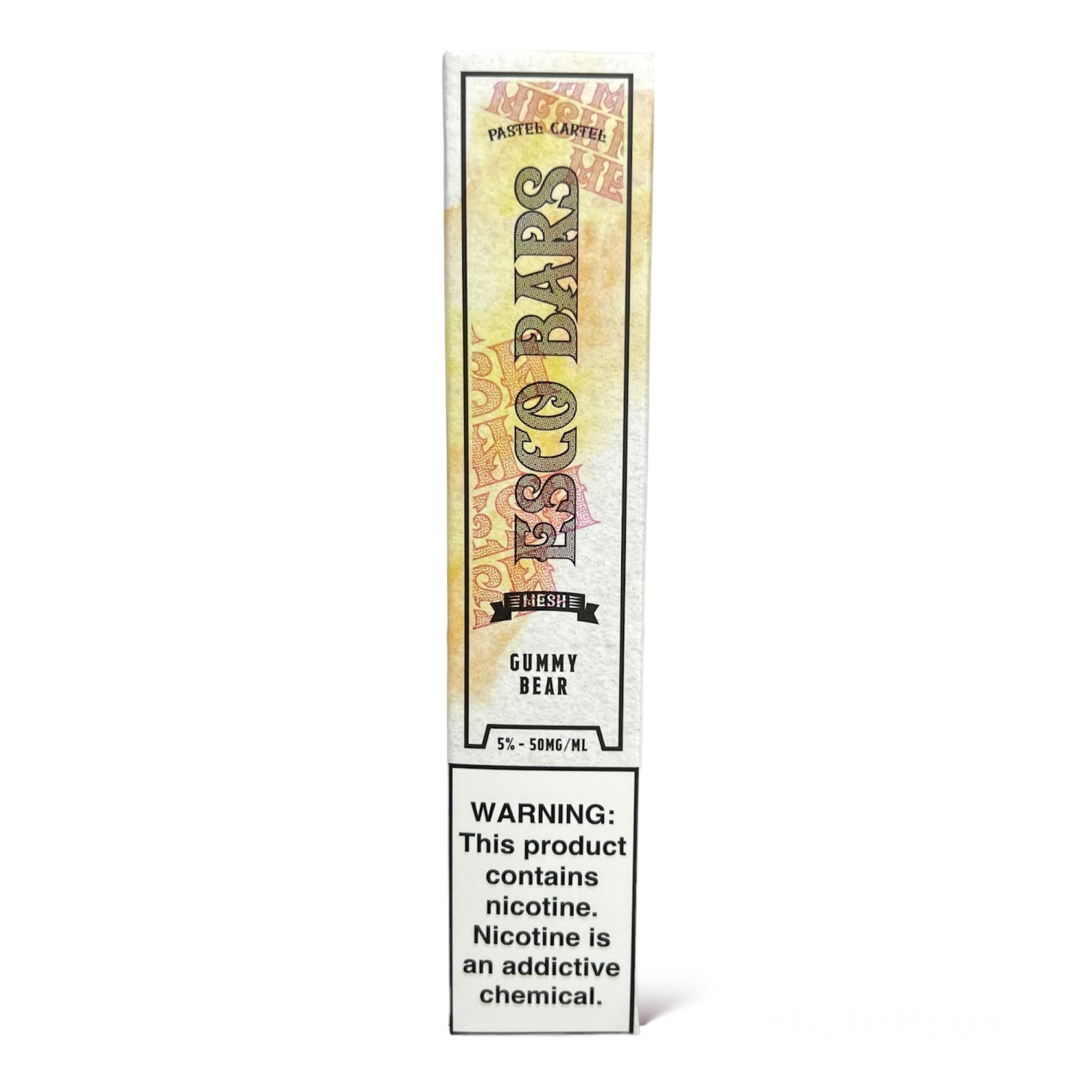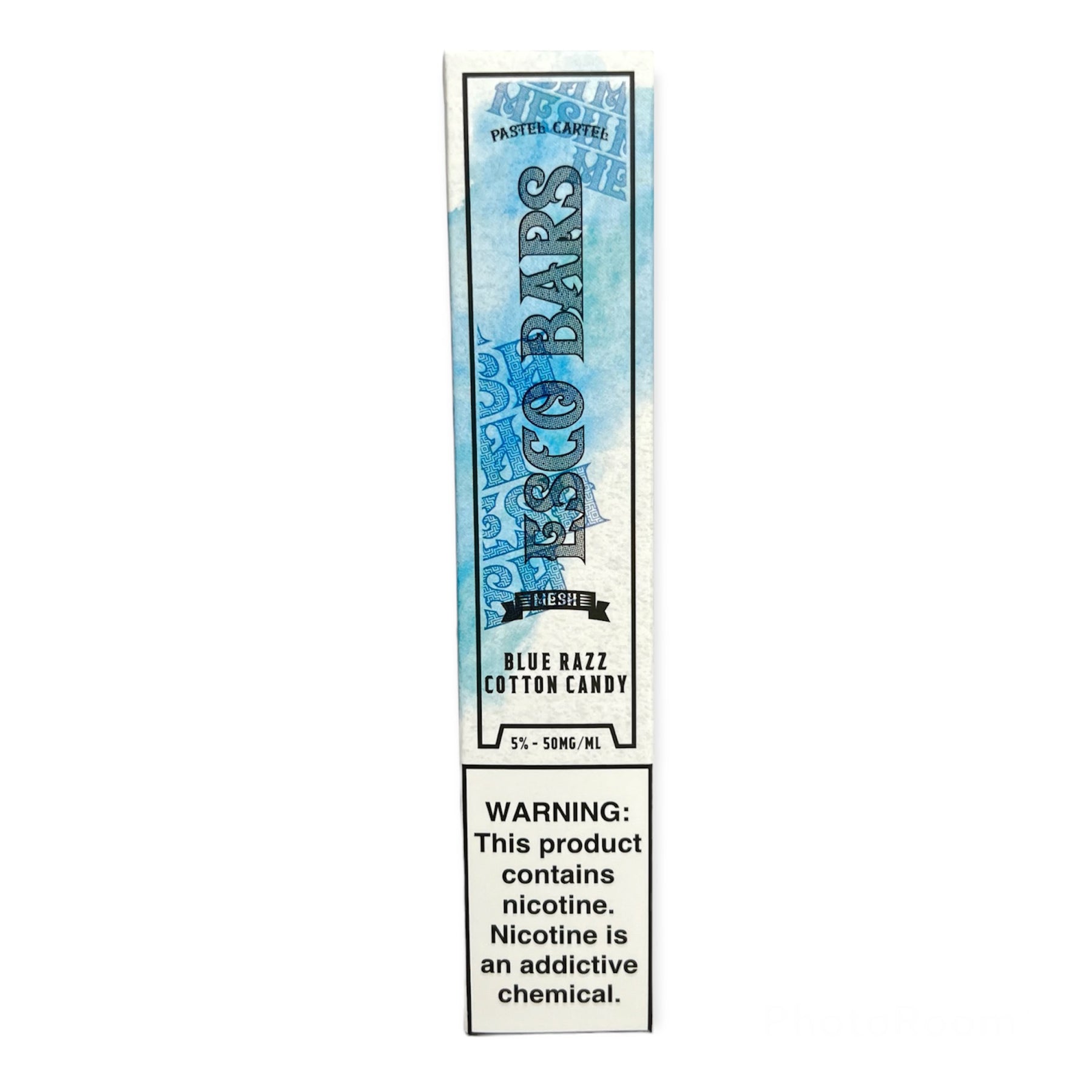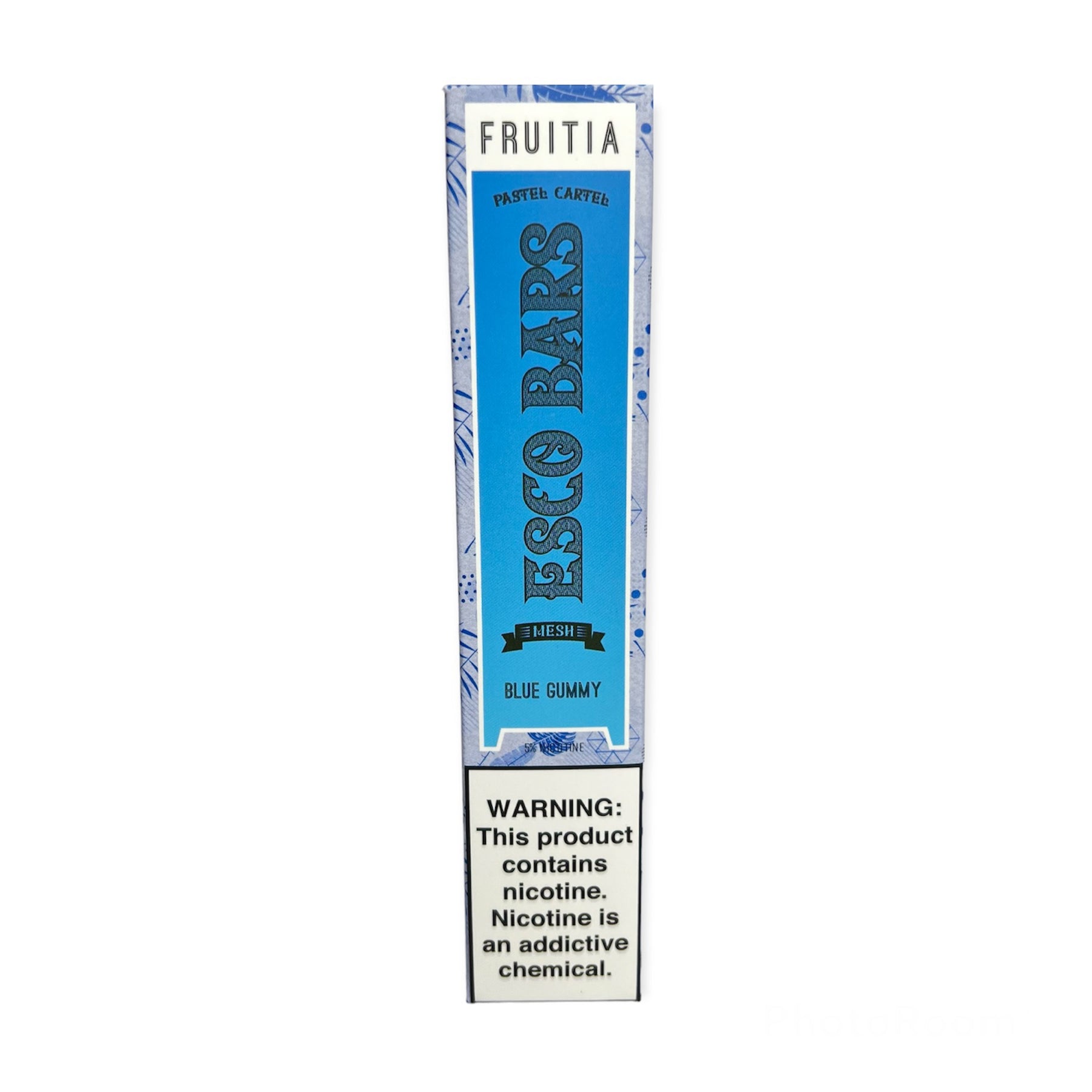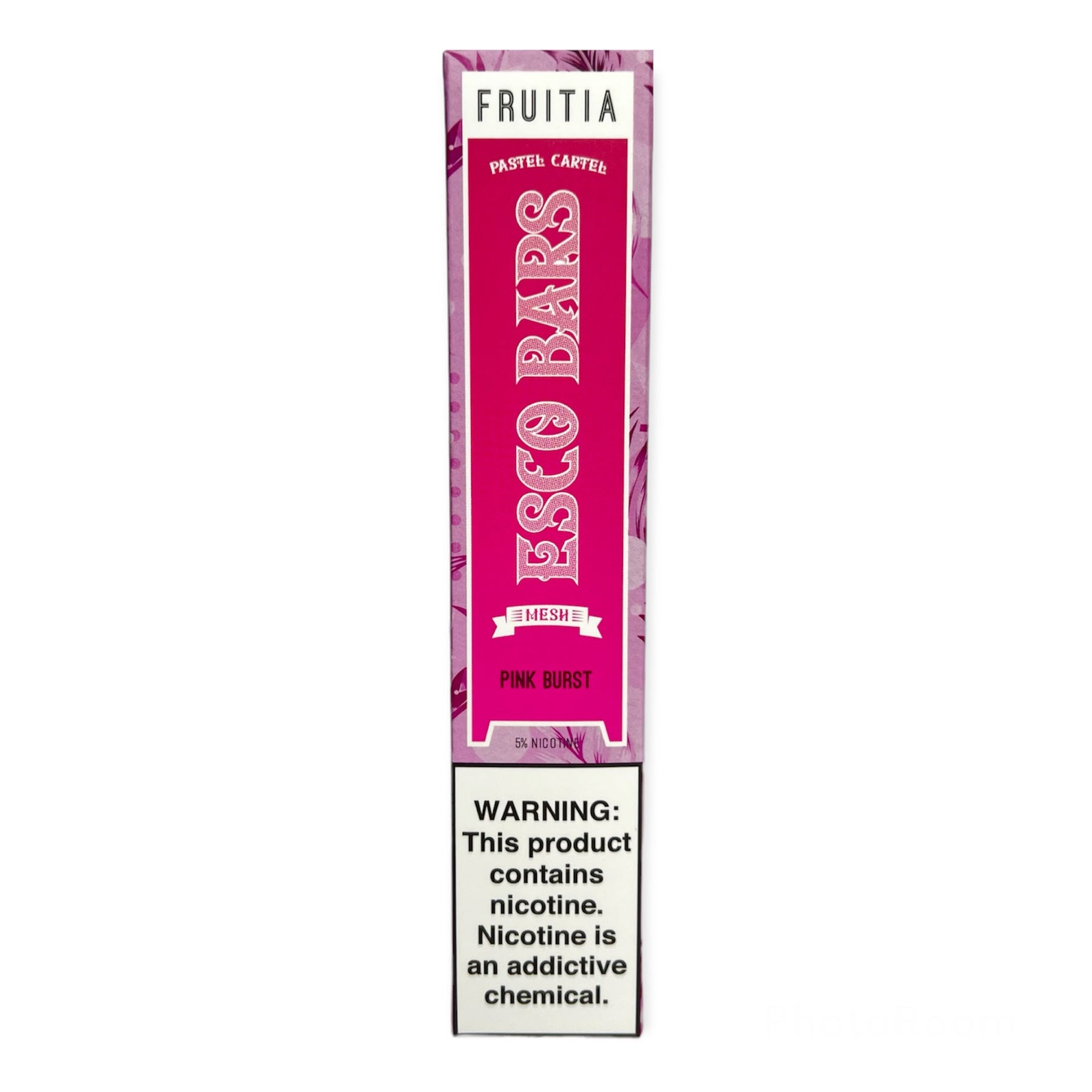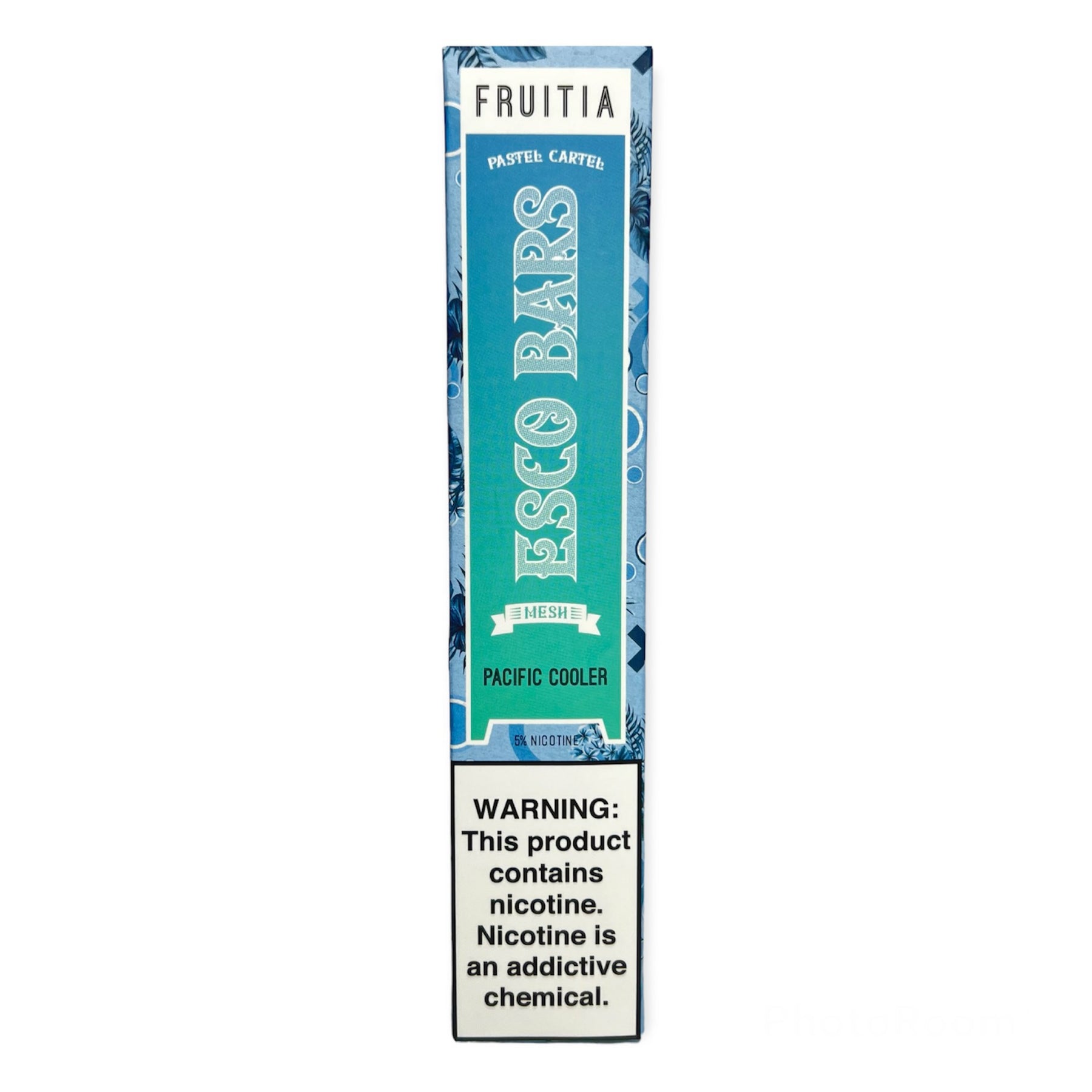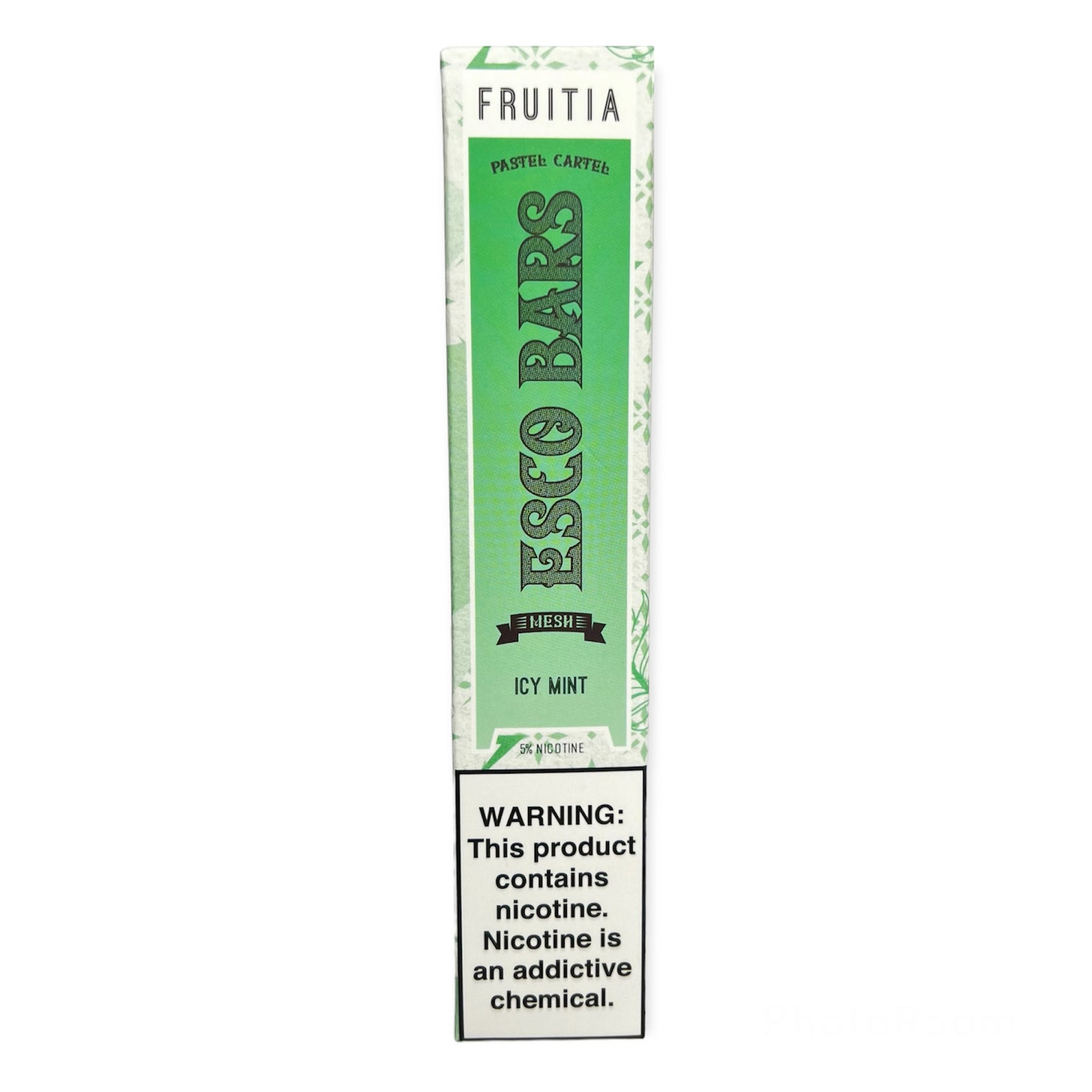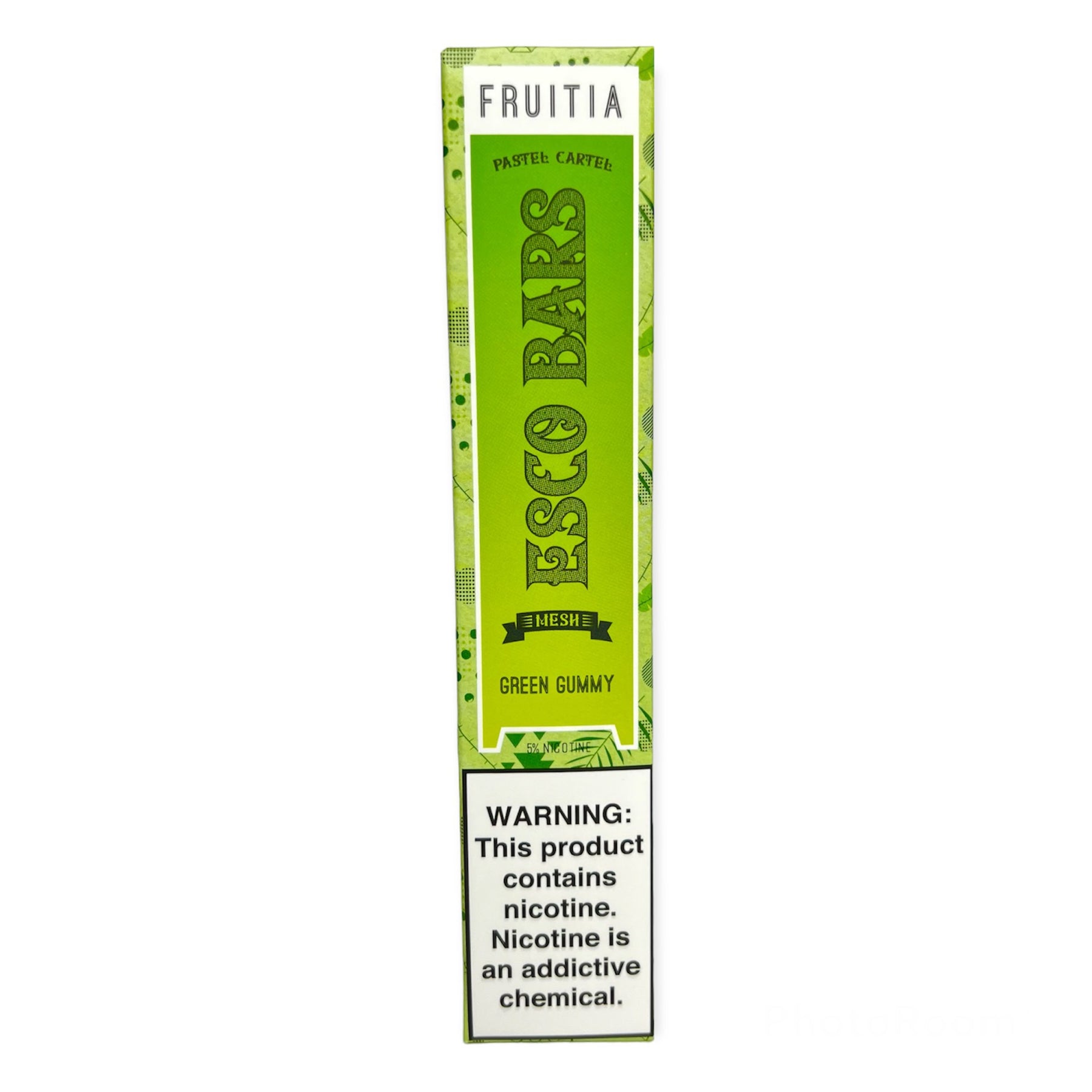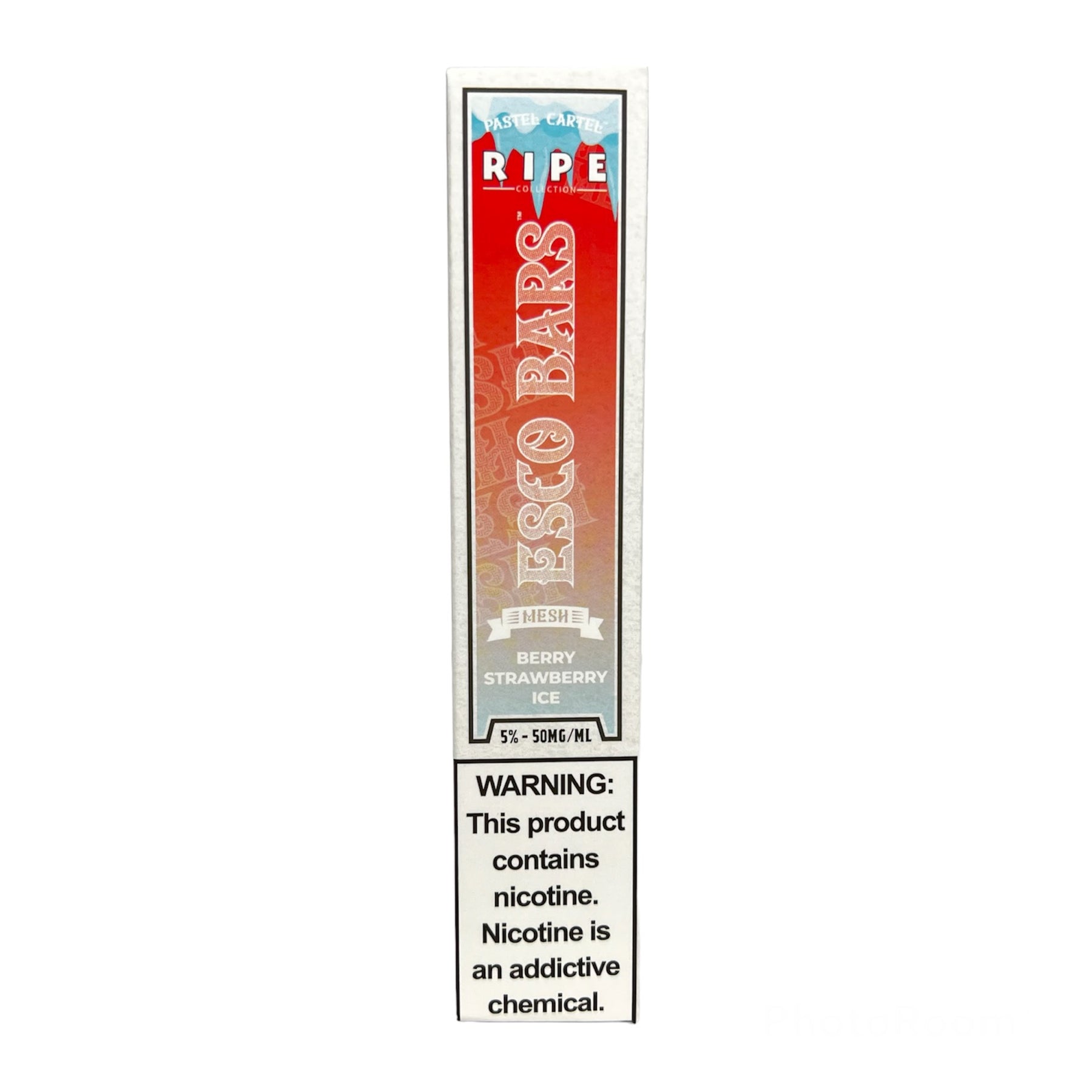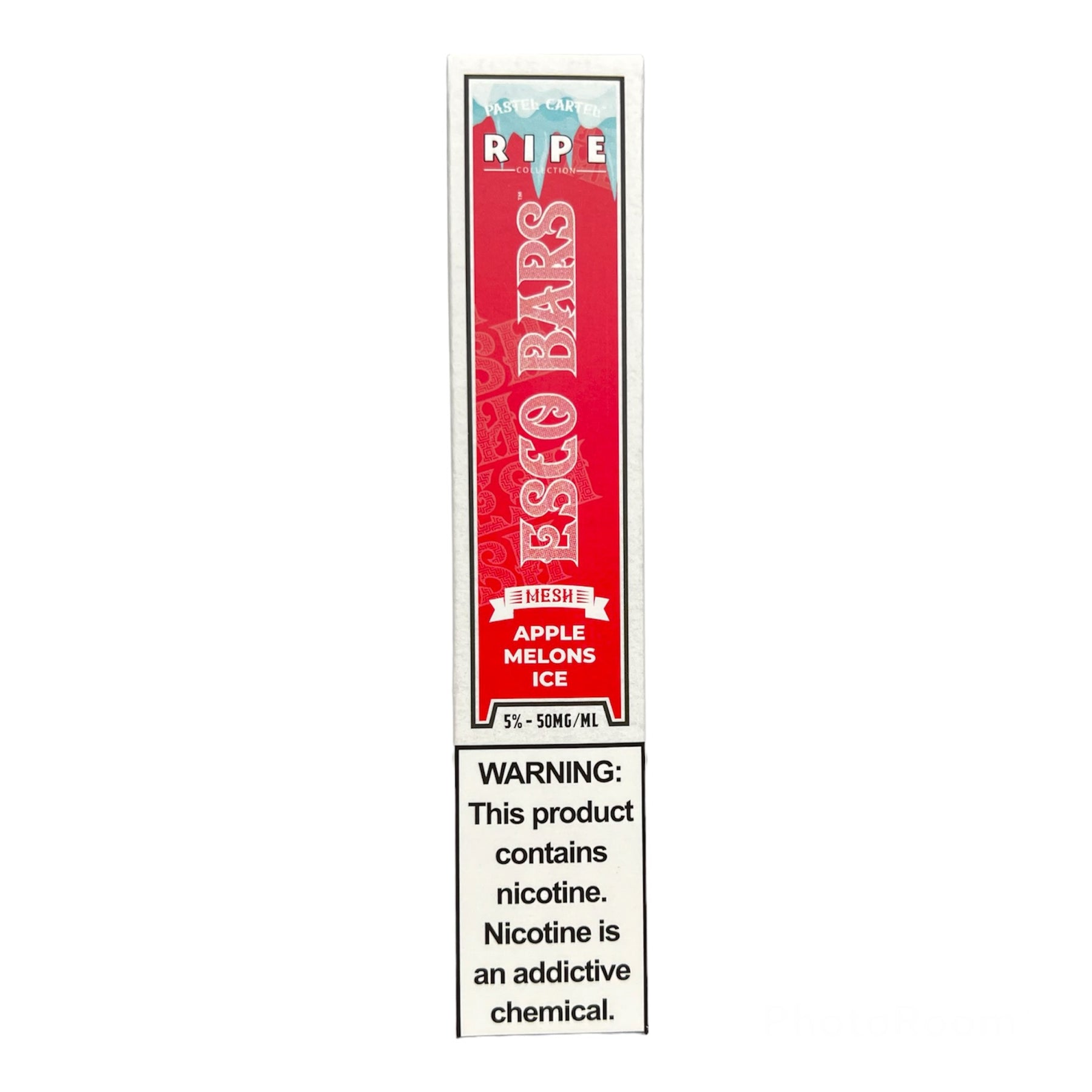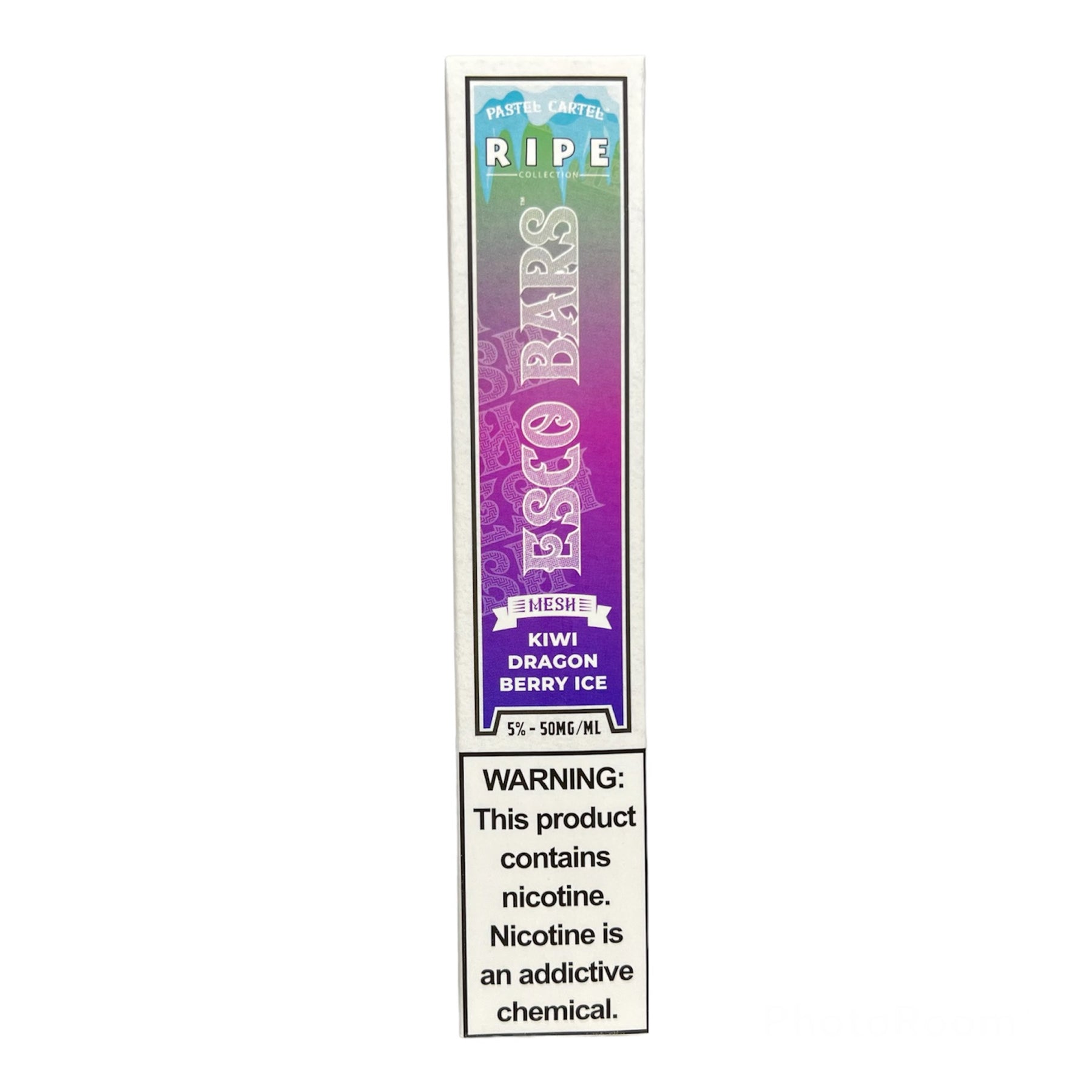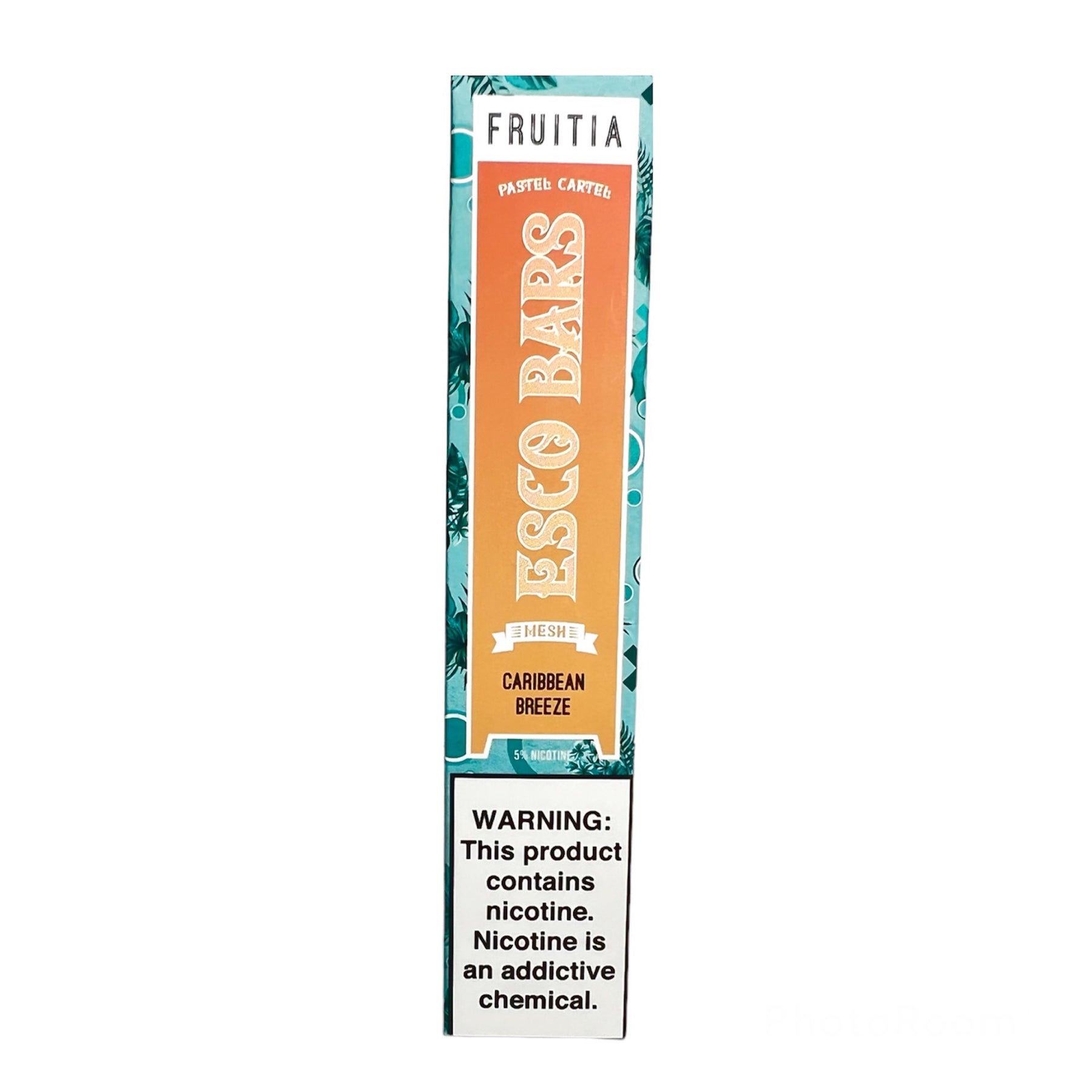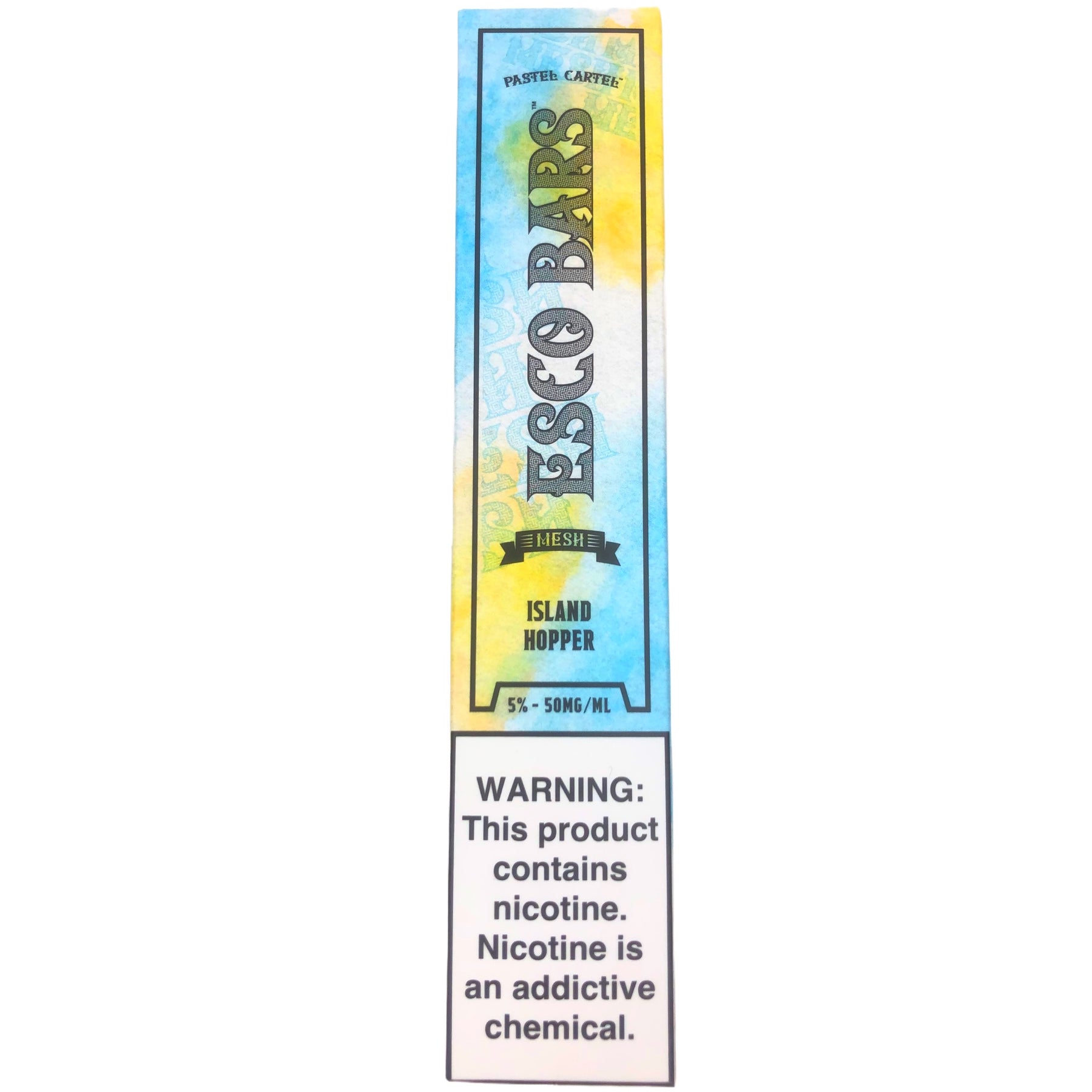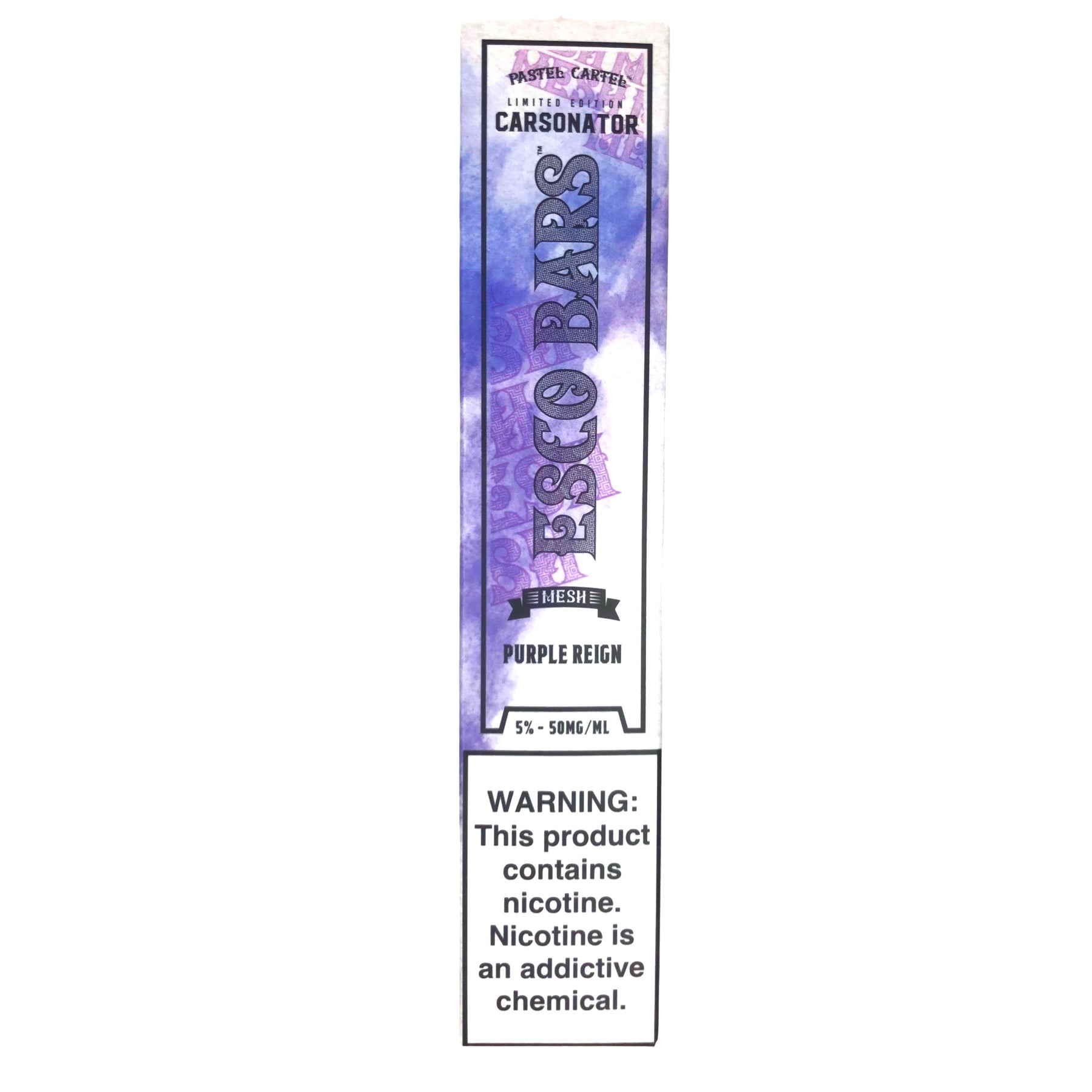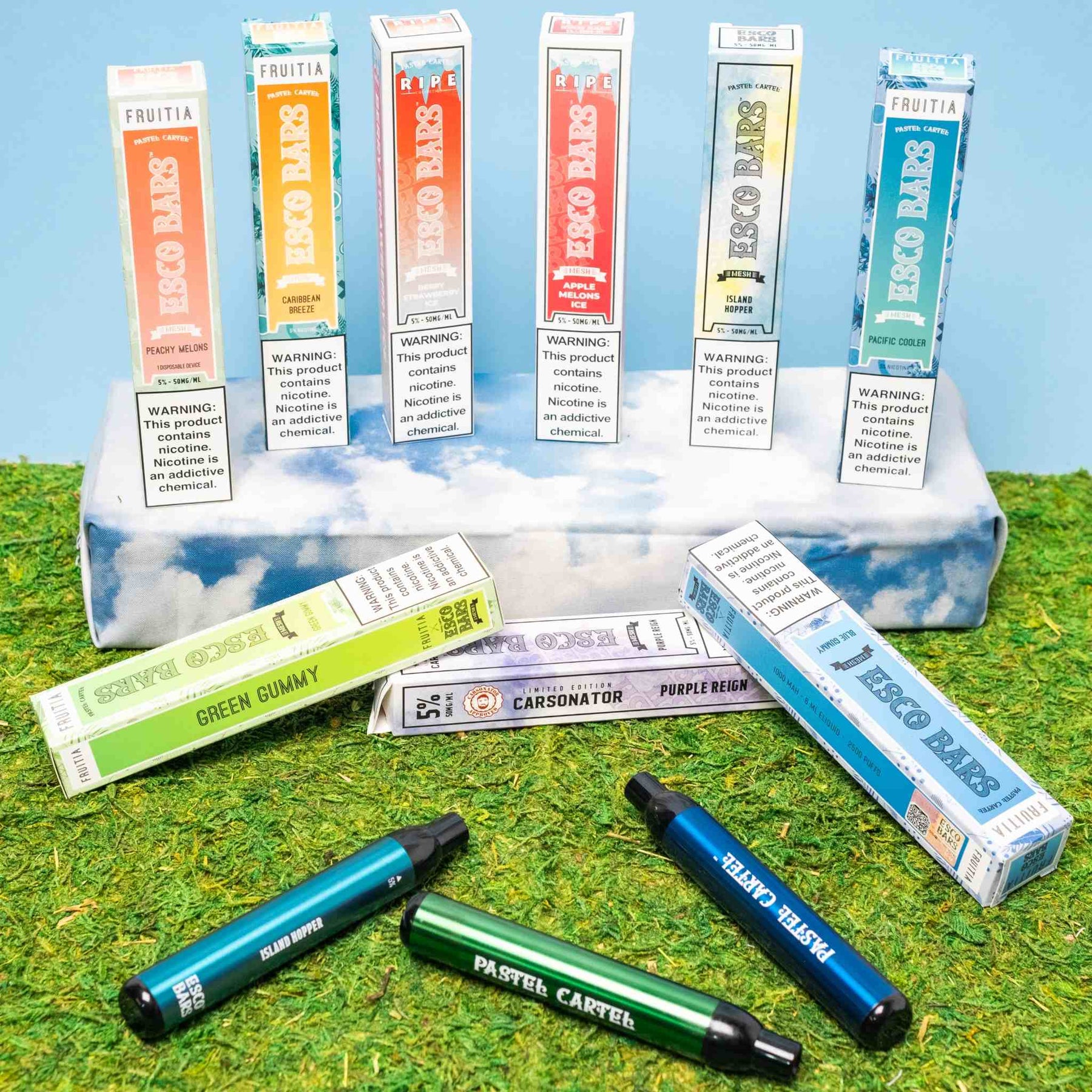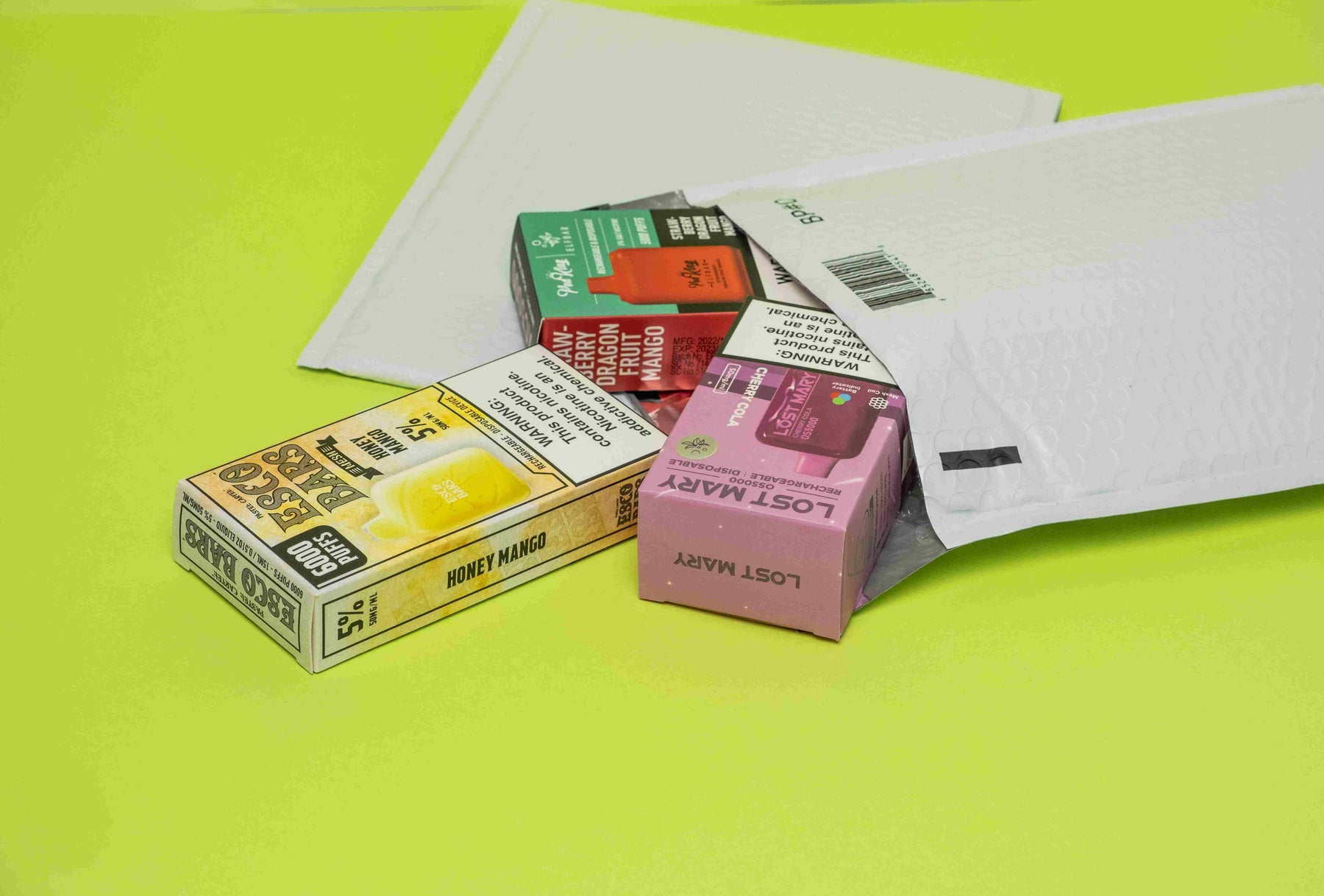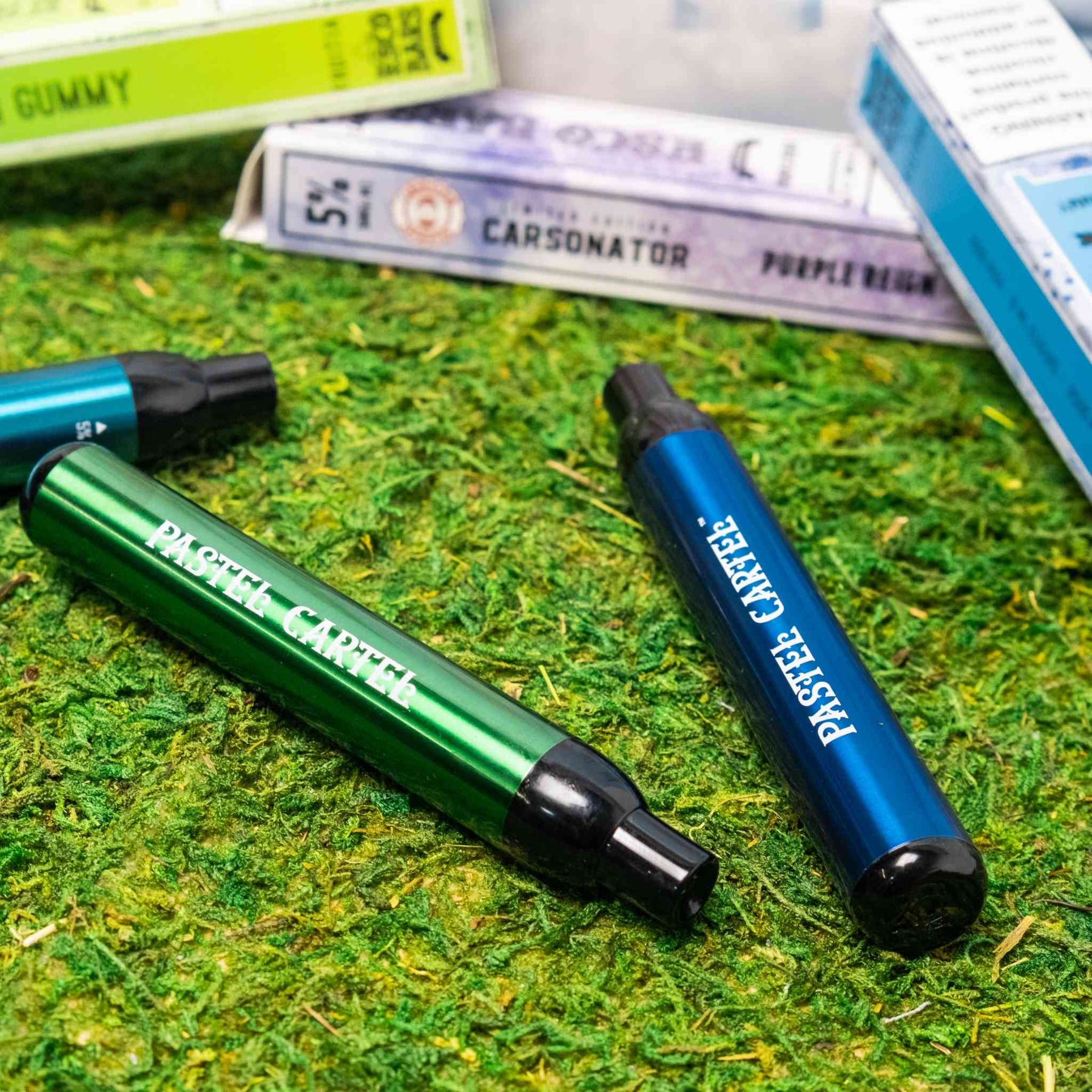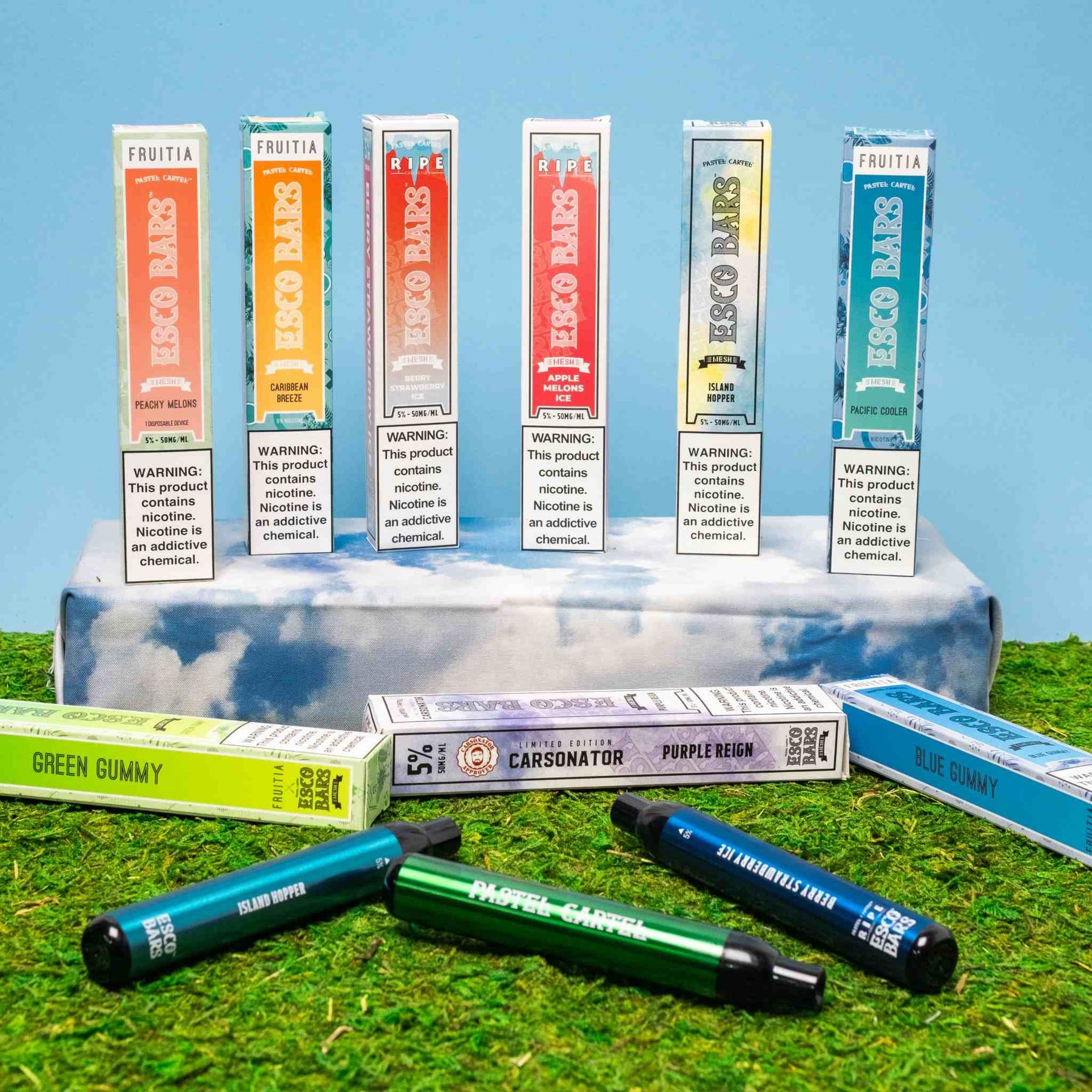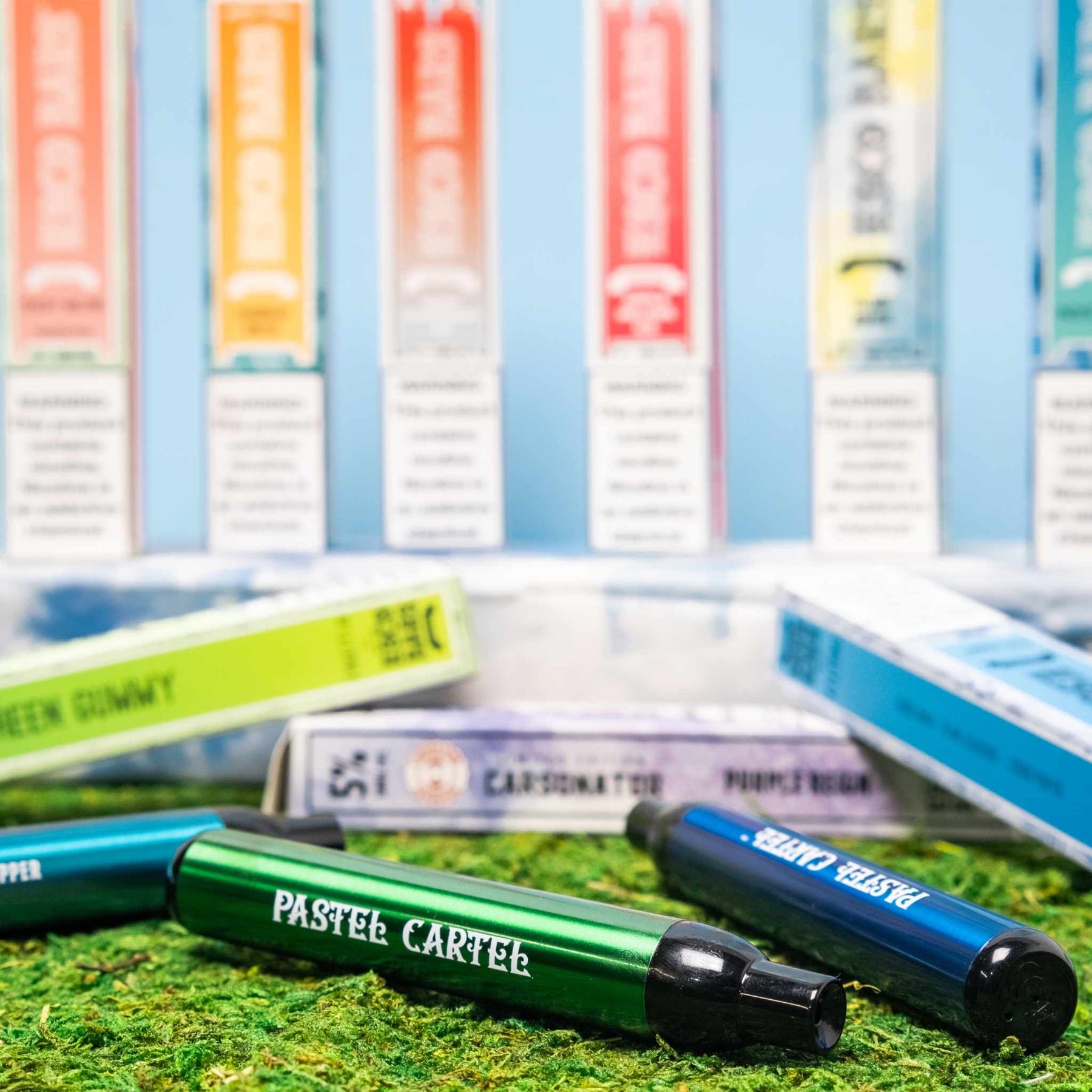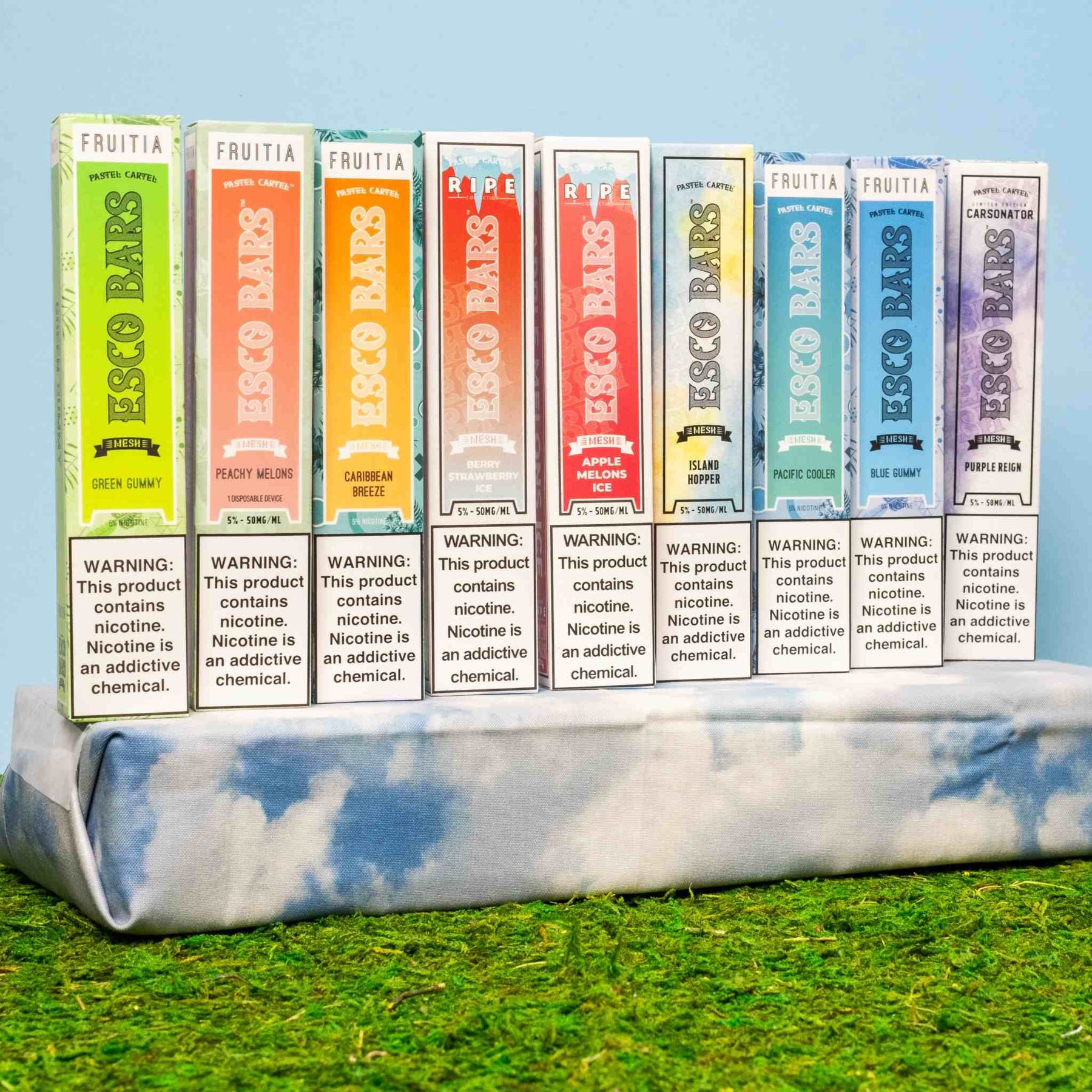 Esco Bars Mesh by Pastel Cartel - 2500 Puff Disposable Vape
The Esco Bar vape by Pastel Cartel is a new popular device due to the incredible taste and powerful buzz it delivers. Equipped with an enormous 1000mAh battery, these are the top shelf premium disposables. They come in amazing flavors such as Banana Ice, Blue Raspberry, Watermelon Ice, Red Apple, Bubblegum Ice, just to name a few! The Esco Bars are the types of vapes you want to have at a party for networking purposes because everyone will want to hit it, the flavors are that good.  These disposable vapes boast an incredible capacity packing 2,500 hits per device! sure to last you a while. The nicotine content of these devices is 5% (50mg) of salt nicotine. What makes this product our favorite here at GoldenLeaf is that these were designed and created in our home state of Texas! The pastel cartel Esco bars are a product you don't want to miss out on and you surely won't because your friends are likely to already have one.
Flavors available:
Strawberry Ice - A classic flavor amongst modern vape disposables, this flavor tastes like a juicy strawberry and a splash of menthol that will leave you feeling like you just ate a fresh mint.
Peach Ice - The perfect mix of menthol and the sweetness of a peach.
Bubble Gum Ice - The perfect flavor for those who want to experience a sweet pink gum flavor and want to catch a nic buzz at the same time. 
Cotton Candy - The Cotton Candy flavor of the Esco Bars tastes like the cotton candy one would buy at a carnival as a child. 2,500 hits that will remind you of the good times as a child.
Rainbow - The Rainbow flavor is a mix of sweetness with different tones to it. This is one of the best selling flavors for these vapes.
Spearmint- The Spearmint flavor of the pastel cartel Esco Bars will leave your feeling as if you had just eaten a mint. It is incredibly fresh with a tone of sweetness.
Pink Lemonade - This flavor tastes exactly what it sounds like. Sweet and a tad bit sour ,if you could put a flavor to the color pink this would be it.
Banana Ice - Our best selling flavor due to the fact that no other vape brand has been able to master such a delicious flavor as well as the Esco Bars.
Watermelon Ice - Tastes like a ripe cold watermelon on a hot Mission Texas afternoon.
Blue Raspberry - This Esco Bar is the perfect flavor for someone who is looking for the smooth and sweet taste of Blue Raspberry.
Strawberry Banana - This combination is a fruity mix between a fresh strawberry and a perfectly ripe banana. Although two common fruits, the mixture of the two creates an exotic and flavorful blend. 
Mango Ice - The Mango Ice Esco bar is reminiscent of a ripe and tropical mango, added is a pinch of ice to leave the user feeling extra fresh. 
Strawnanners Ice X Ripe  - This limited edition flavor is similar to the strawberry Banana with an addition of the Icy feeling.
Black Dragon Ice - This unique flavor is hard to describe unless you have tried it, it is truly one of a kind. If you enjoy flavors like blue razz and flavors with iciness in them then this is a must try.
Blue Razzleberry Pomegranate - Both sweet and tart from the pomegranate and the dominating flavor of blueberry.
Aloe Mango Melon - Tastes like a melon and mango fruit bowl.
Grape Ice - This flavor is exactly what it sounds like, grape flavor with a refreshing tone to it.
Blueberry Ambrosia - A smooth creamy flavor of mild sweet blueberry.
Red Apple - Tastes like biting into ripe juicy honey crisp apple.
Orange Limeade - Sweet and tangy orange flavor, a favorite amongst our repeat customers.
Snow Cone Ice Fruitia - The snow cone Ice flavor is similar to the rainbow flavor with an addition of the icy feeling.
Fuji Apple Ice - This variation of apple Ice is the perfect match for those who have a sweet tooth and enjoy the taste of cold apple slices.
Peachy Mango Pineapple  X Ripe - A mix of the most popular fruity flavors blended deliciously into one balanced concoction to soothe and relax.
Mango Guava Ice - A tasty mix between the crowd favorites flavors Mango and Guava Ice.
Comparison: Esco bars vs other brands within the same price range:
The variety of different vape disposables that are of similar price is very wide. This can make choosing the right vape for you difficult. Right off the bat, what sets this product apart from the competition is the distinguished flavor profile in the vapor that it delivers. There is no other nicotine disposable brand that has perfected the right blend of nicotine content and superior flavor like Pastel Cartel has with the Esco Bars. In addition to this, the 2,500 puff capacity of these devices set it apart from other popular competitors such as the puff bar and air bar by tripling the amount of durability for the same price. For those looking for a device with the same quality and more puffs the only right choice would be the Esco Bars Mega by the same brand, Pastel Cartel.
Esco Bars Mesh by Pastel Cartel - 2500 Puff Disposable Vape
Tabaco is the best for me. Has been the best quality vape I have smoked
Thanks
Esco Bars Mesh by Pastel Cartel - 2500 Puff Disposable Vape
Convenient!
Love the convenience and free shipping!