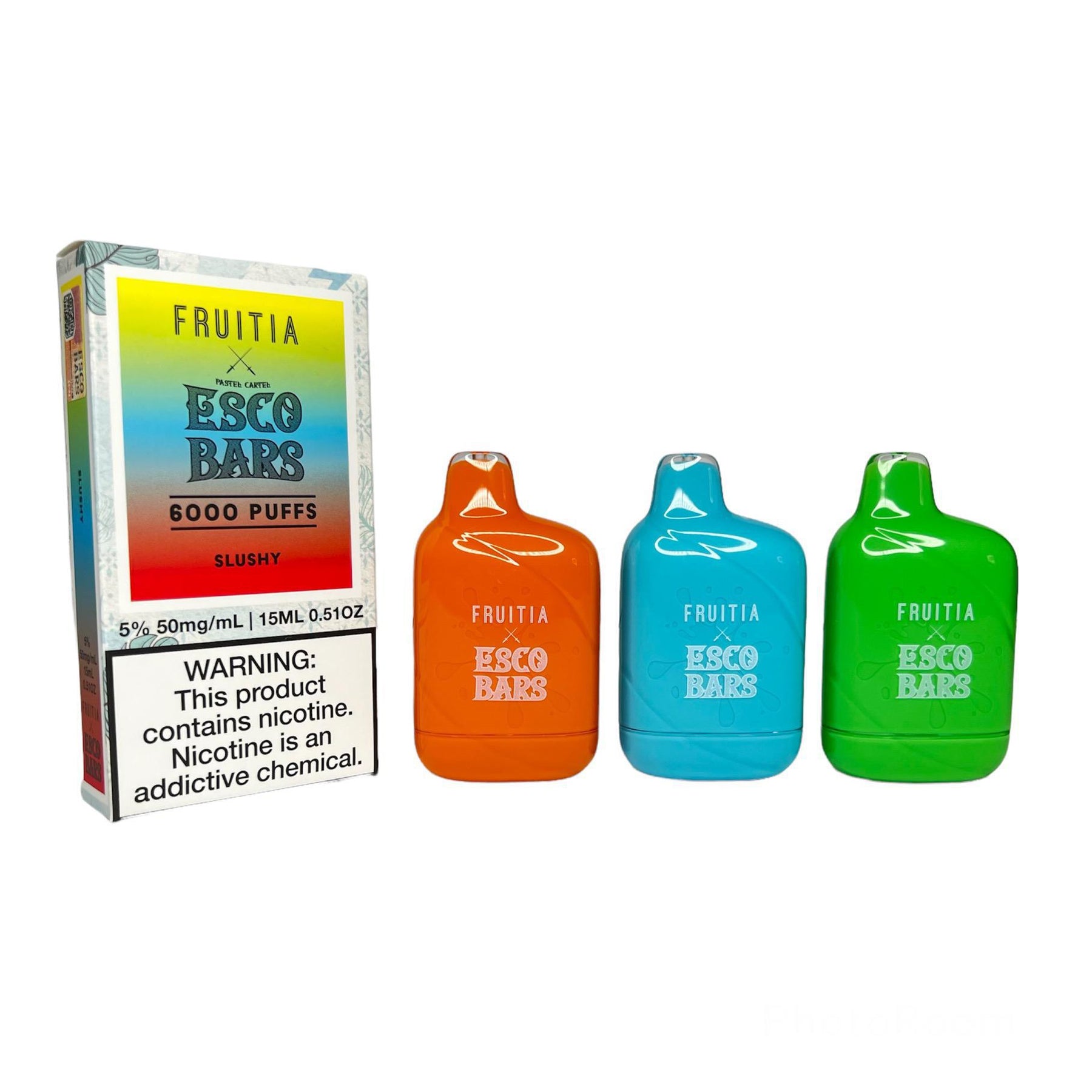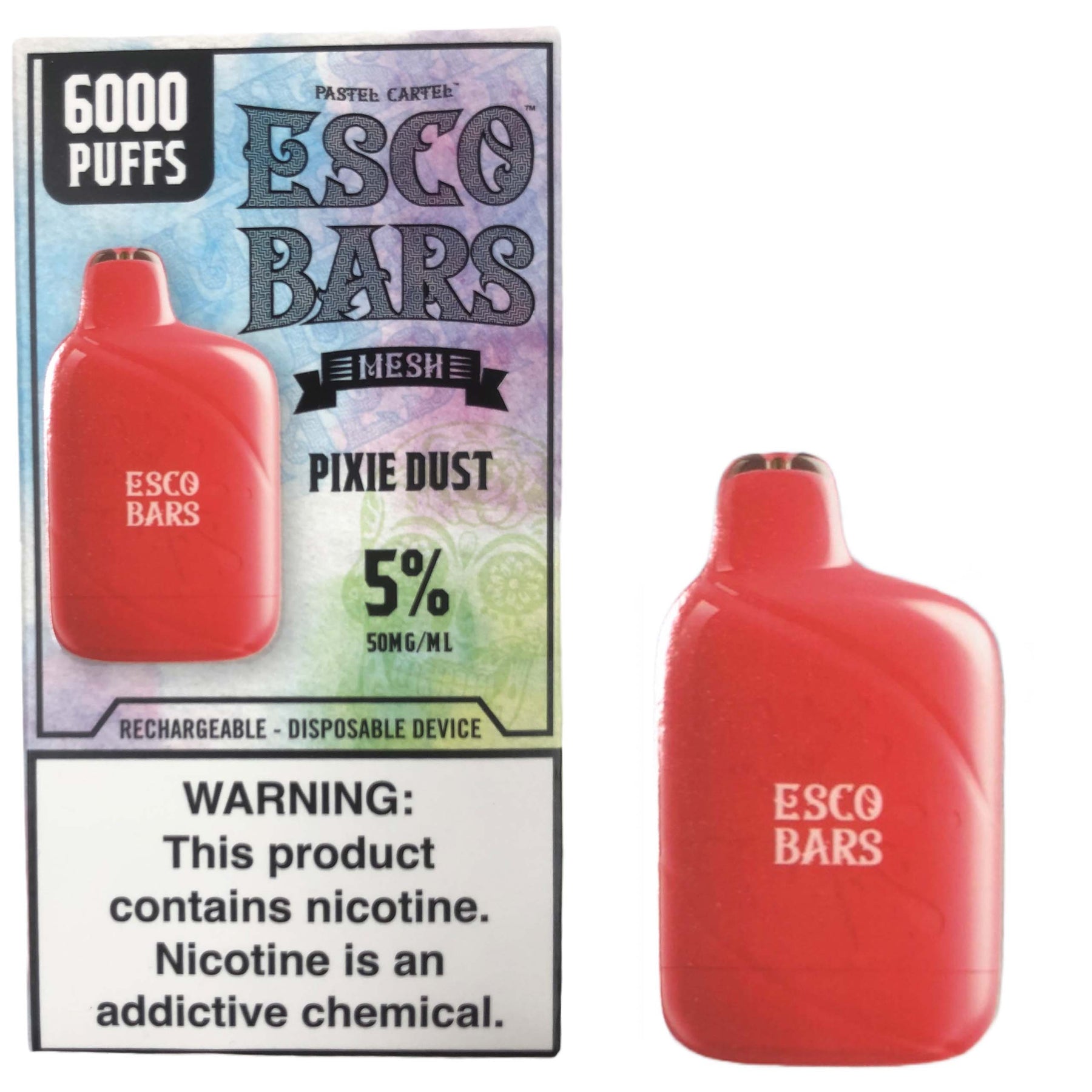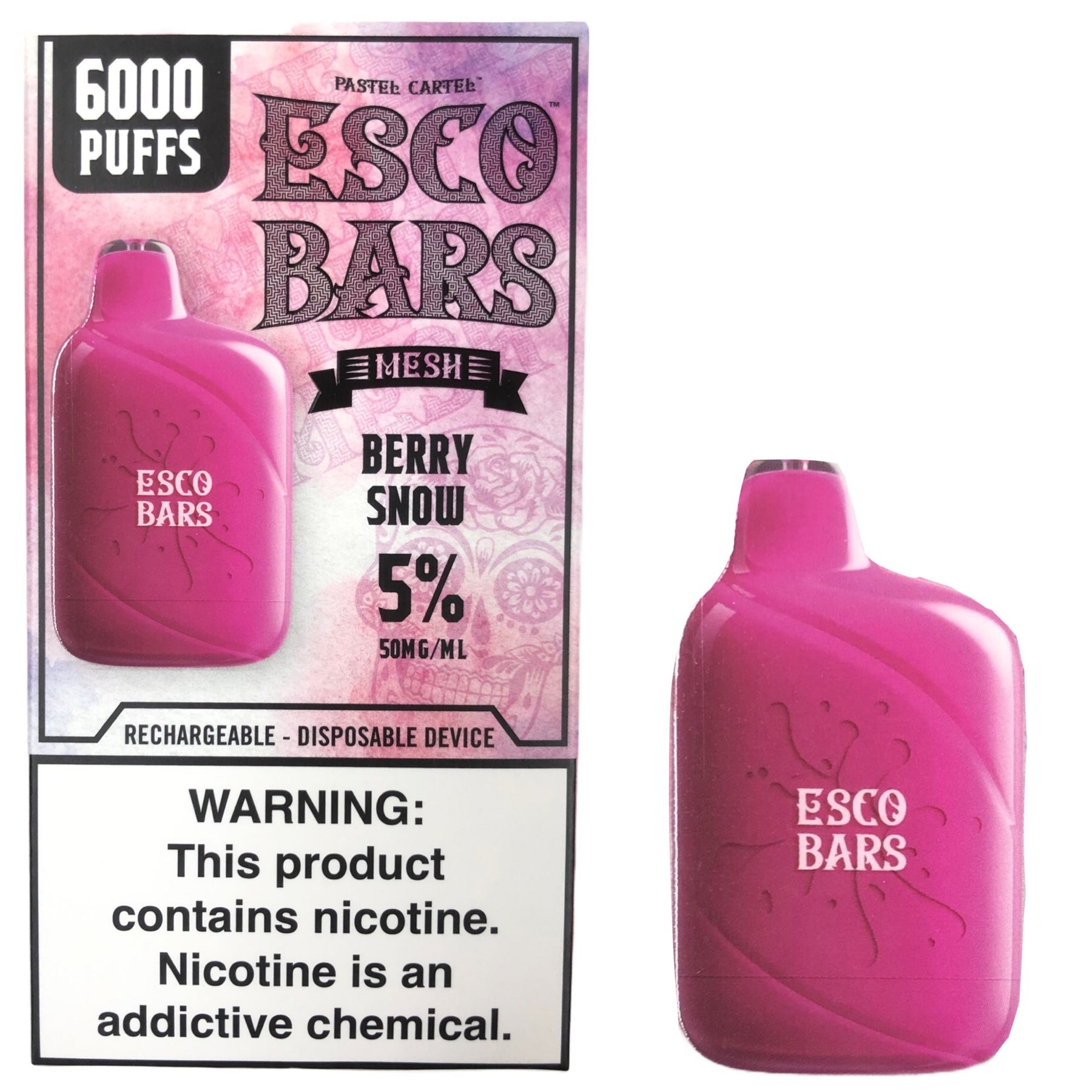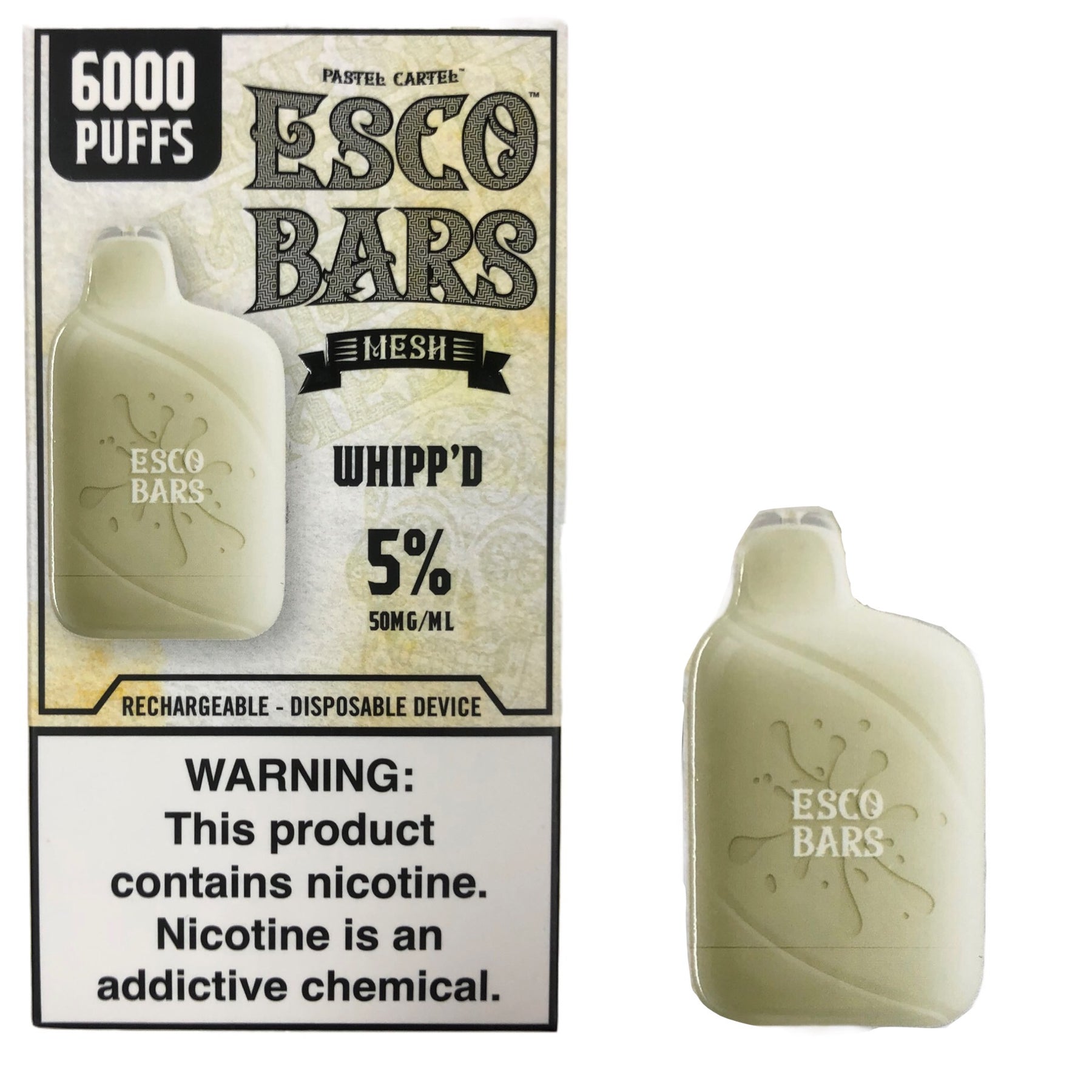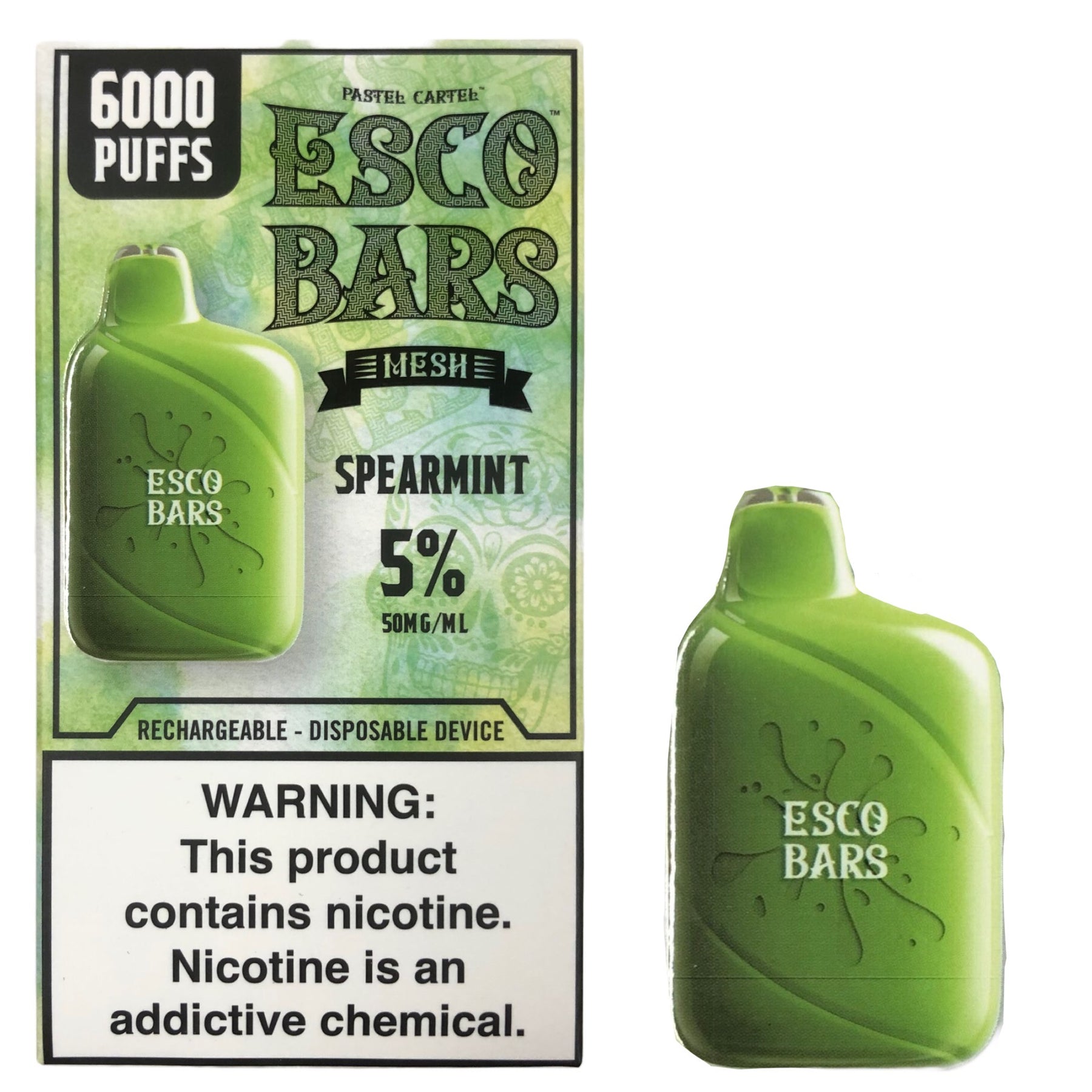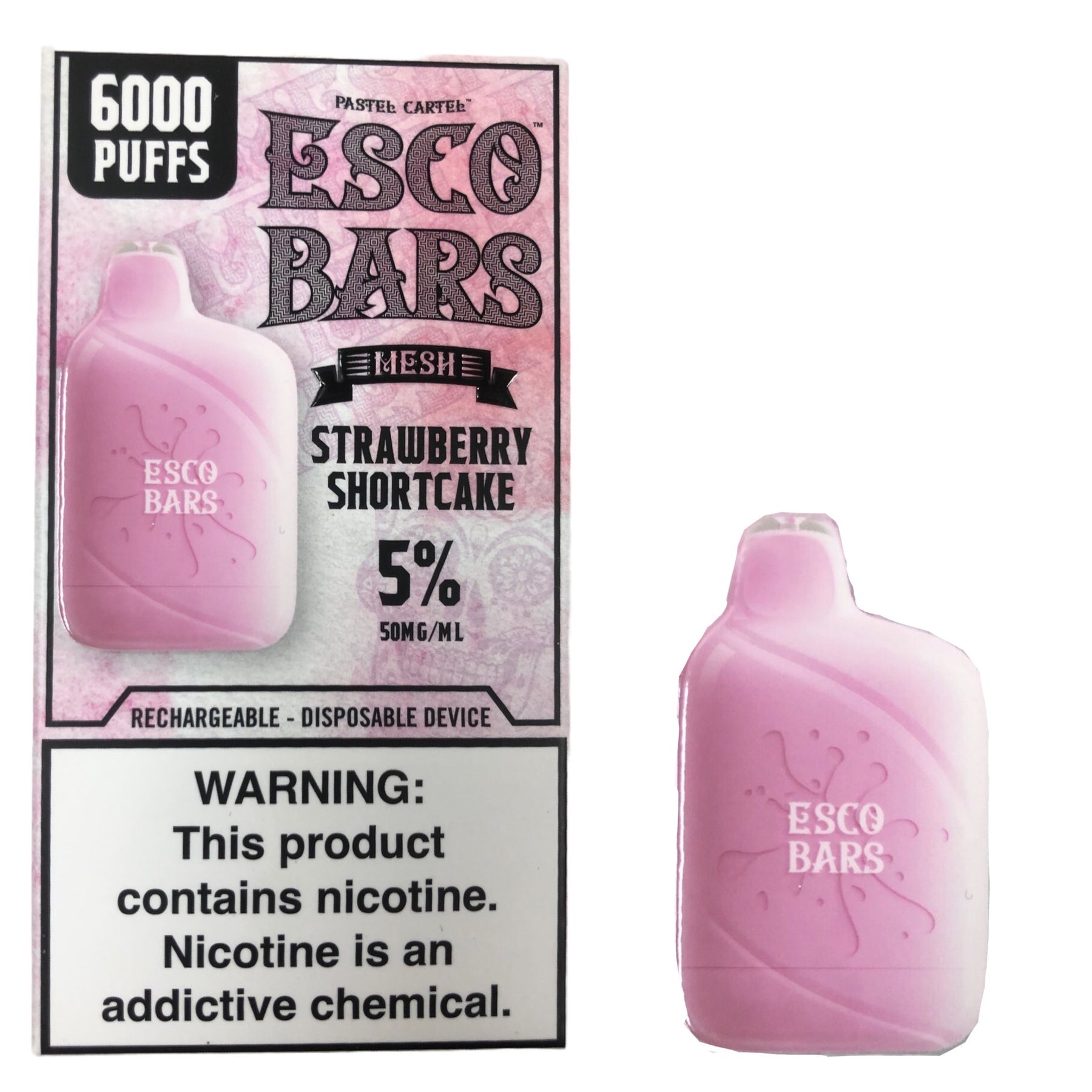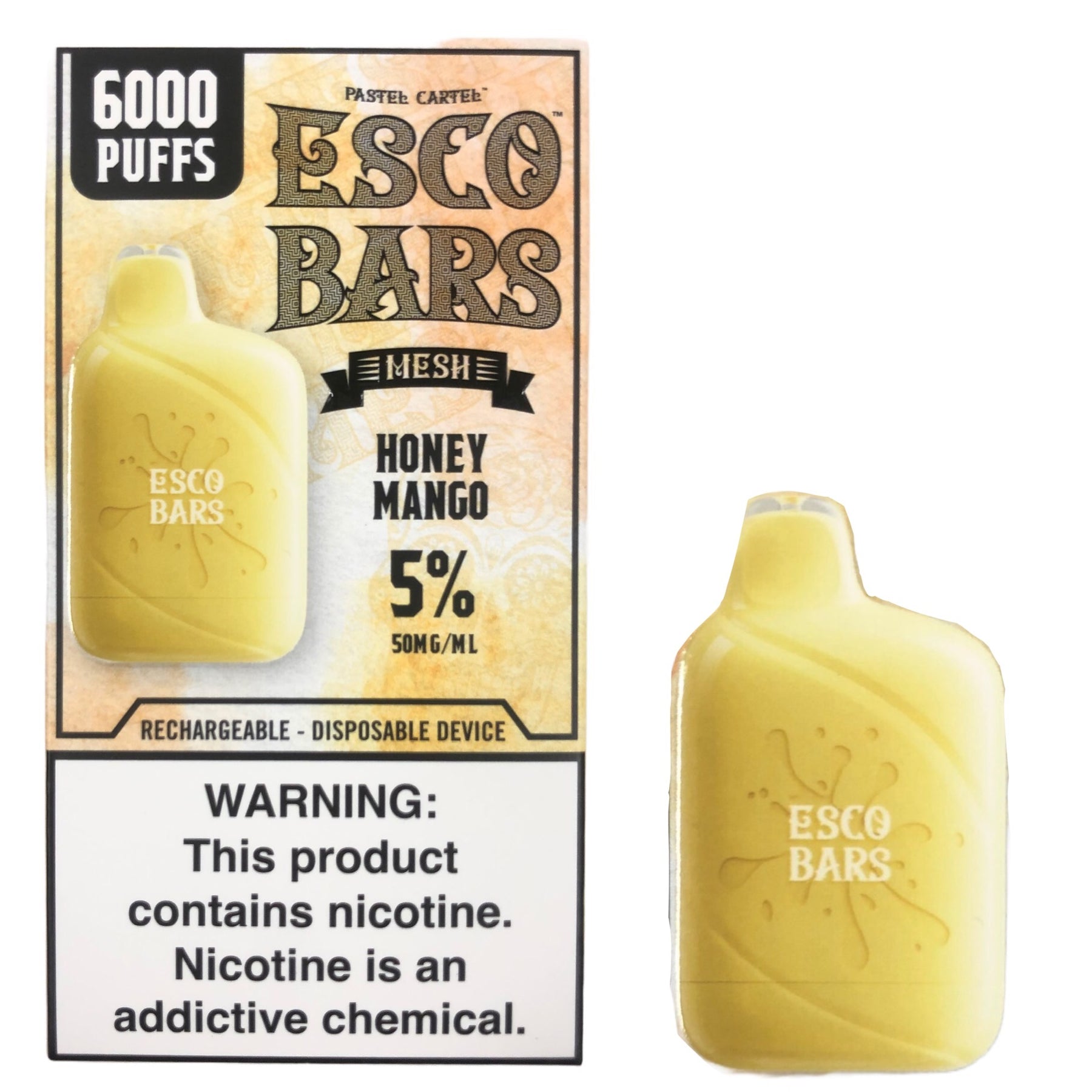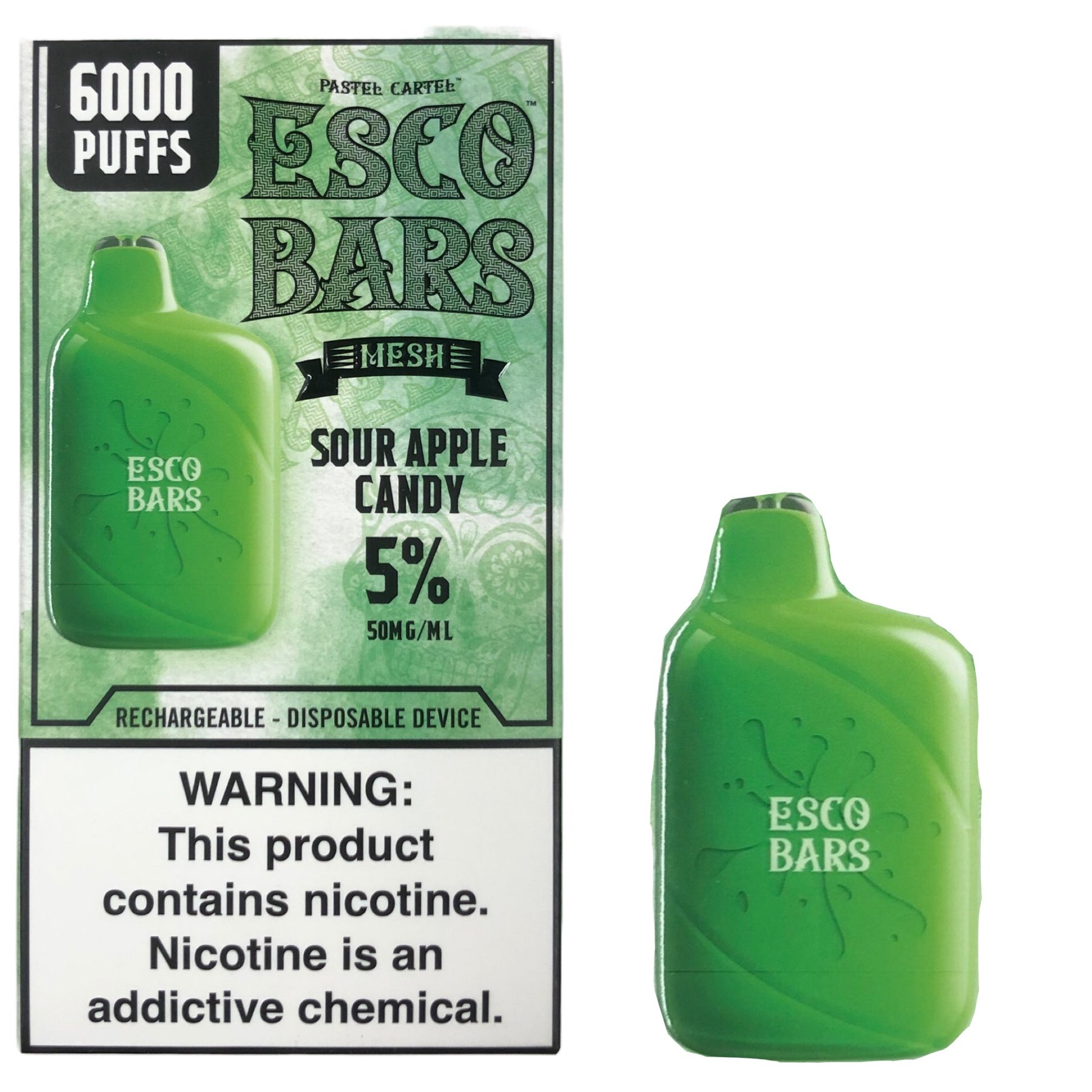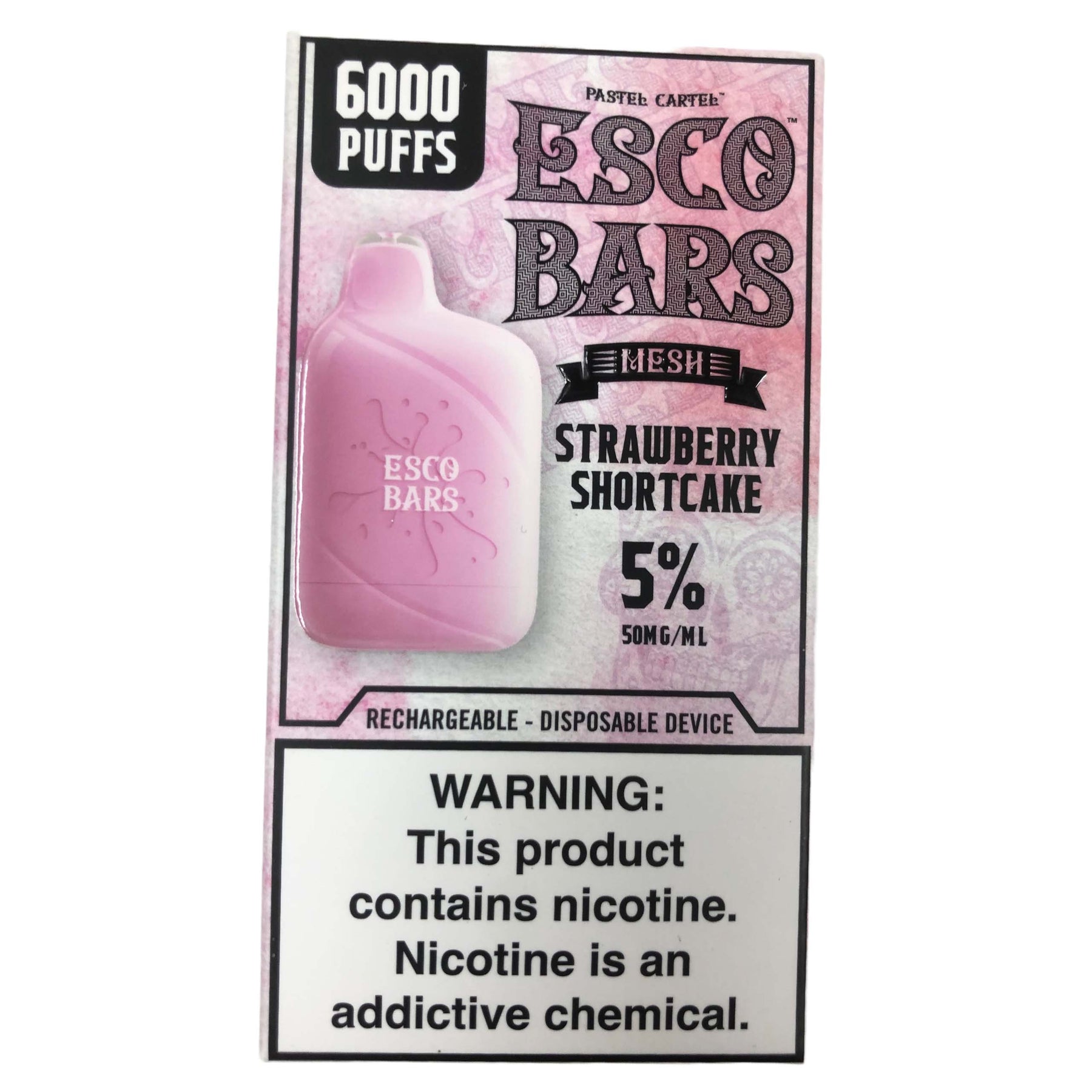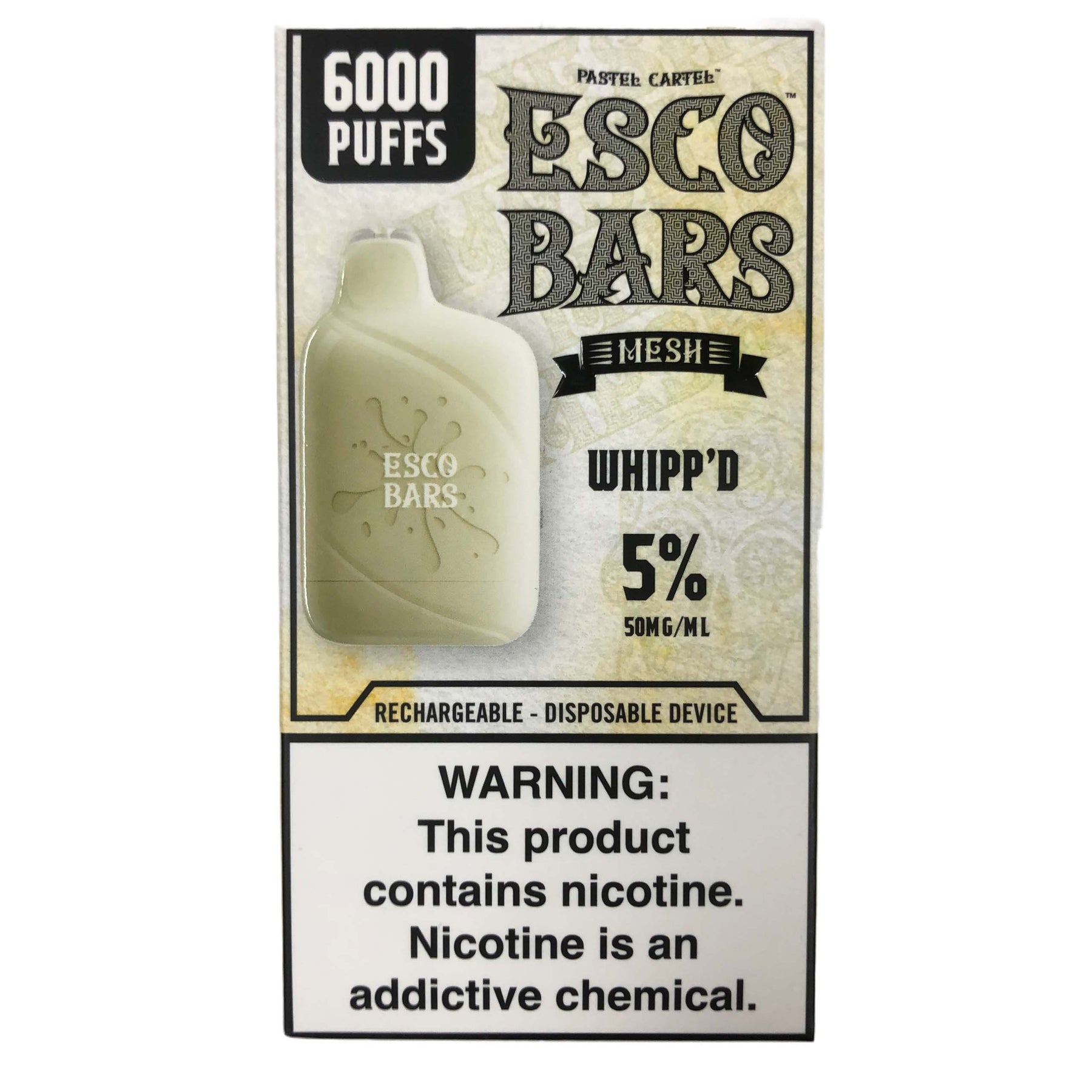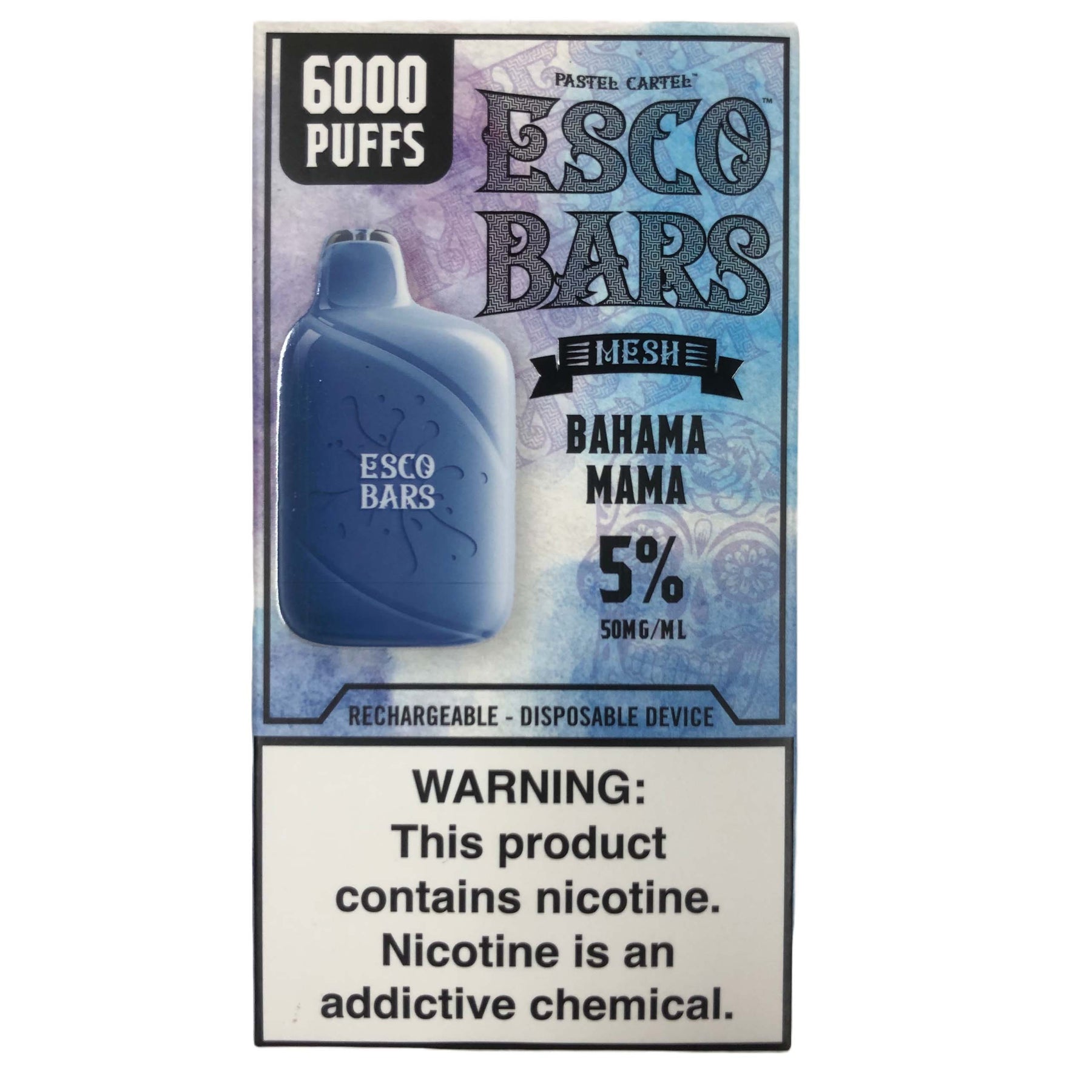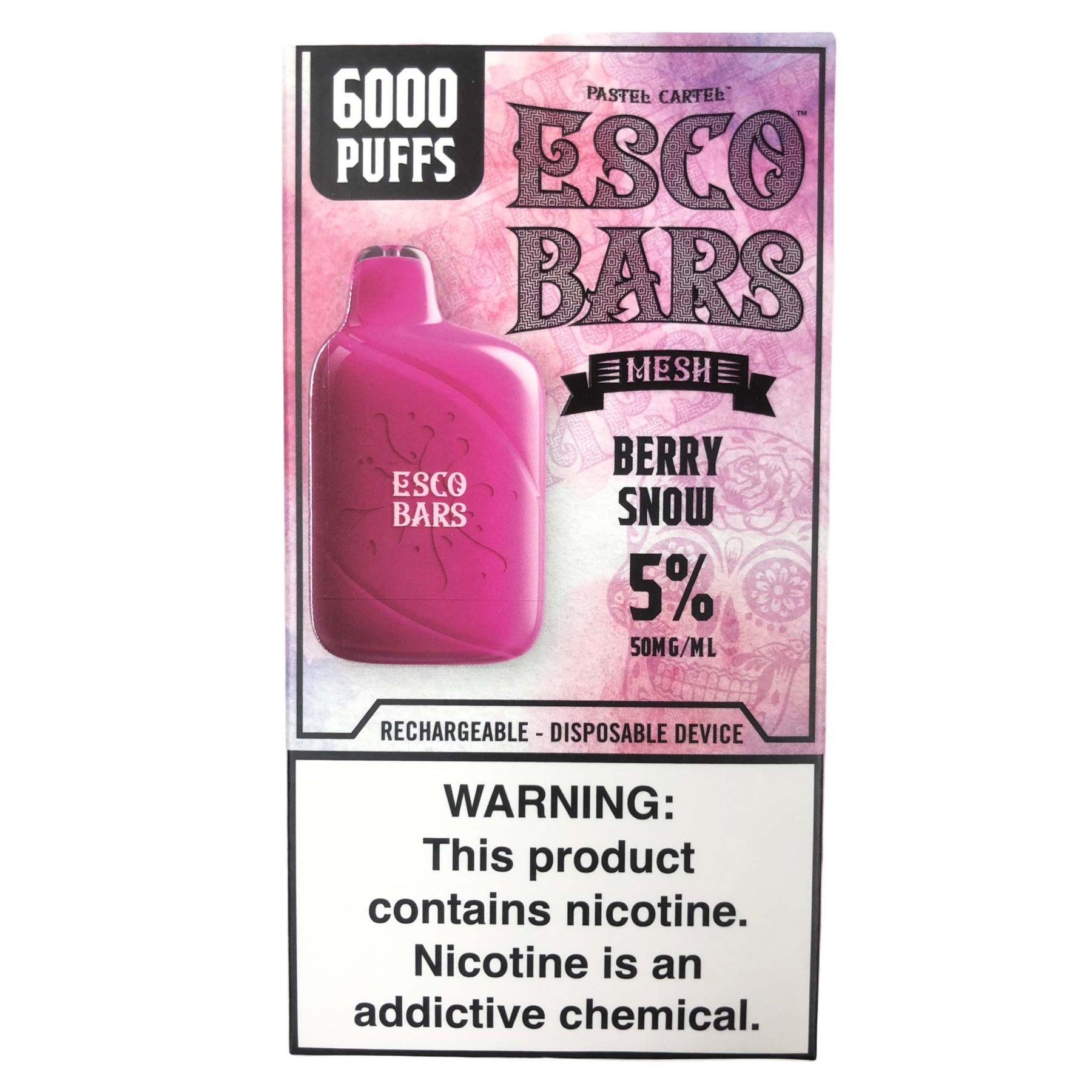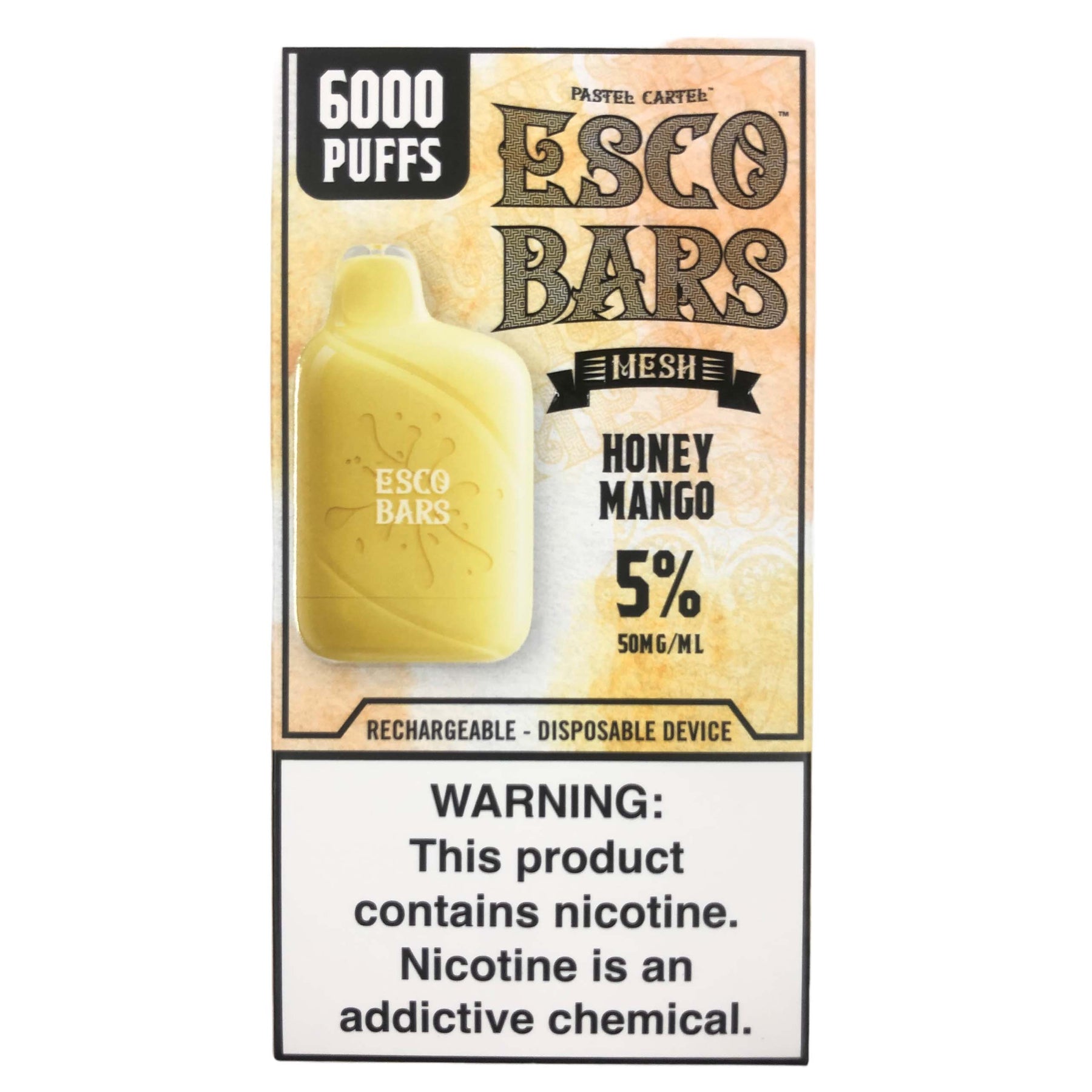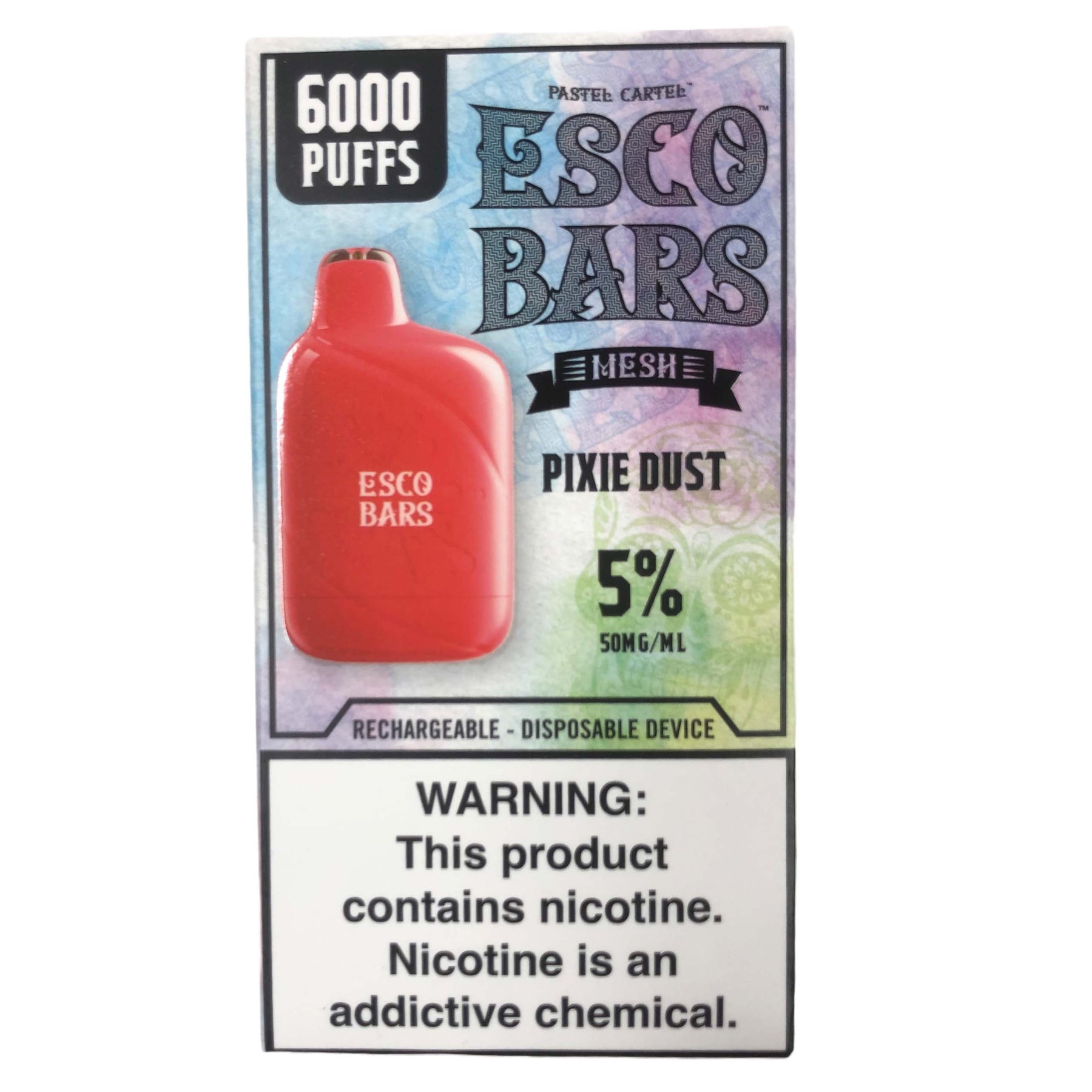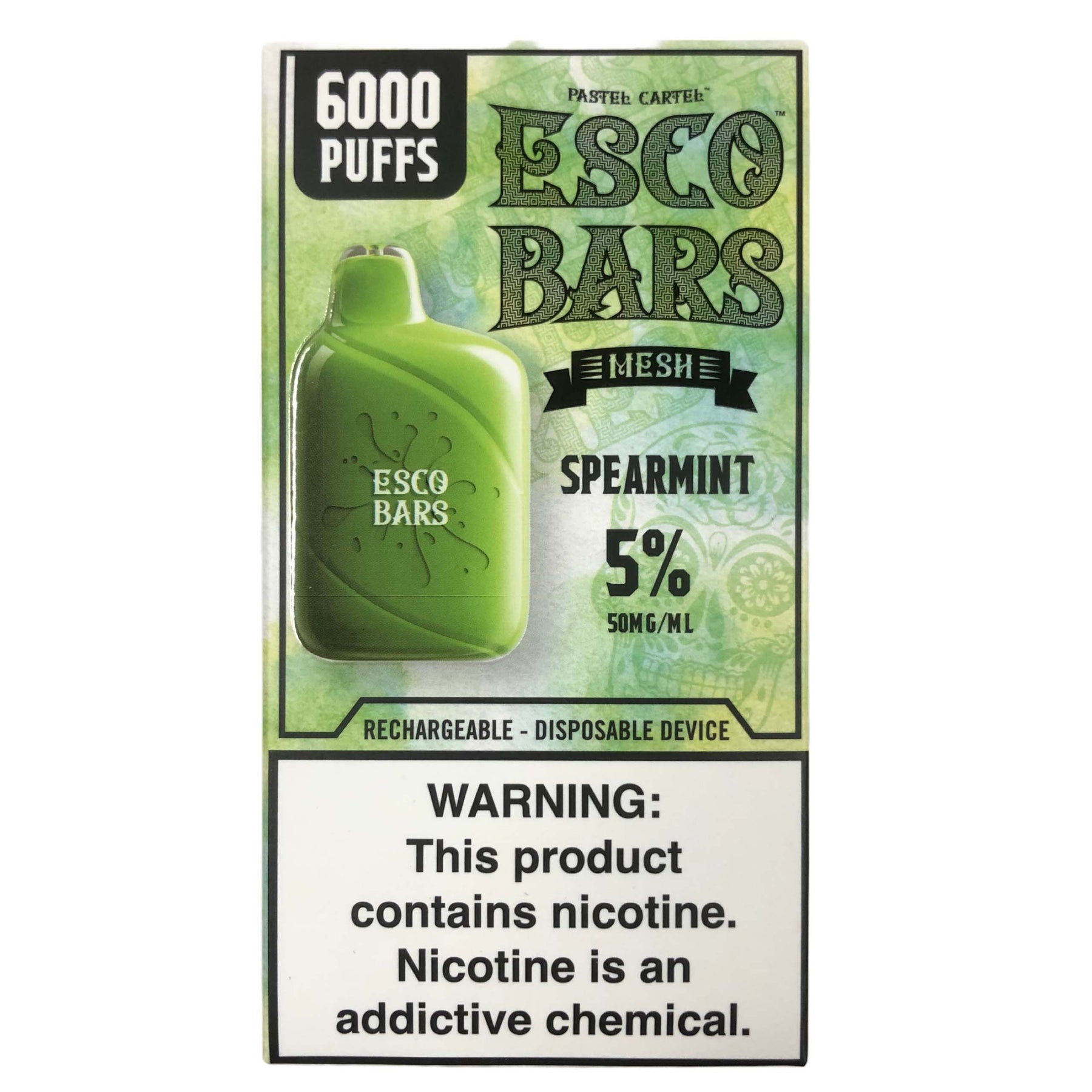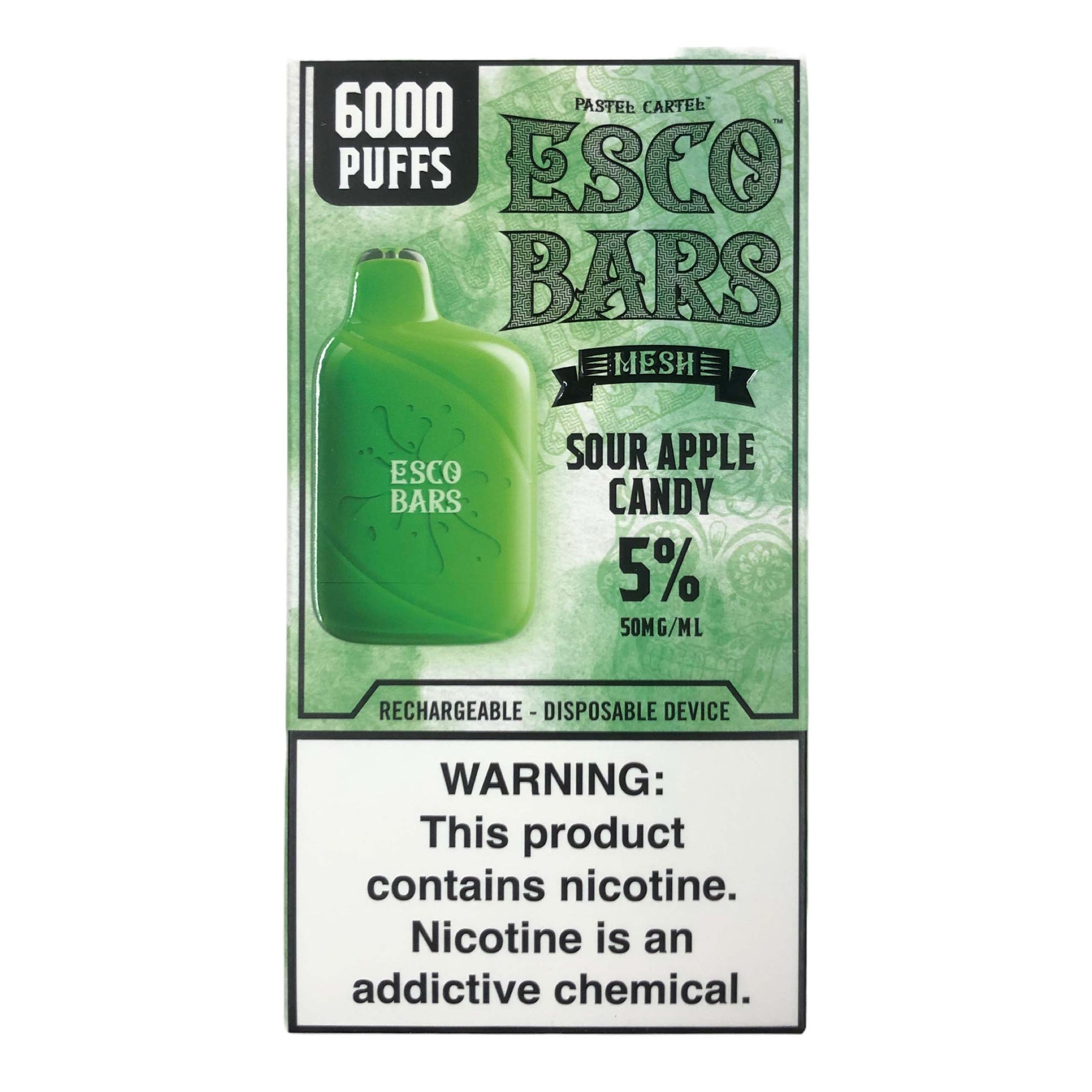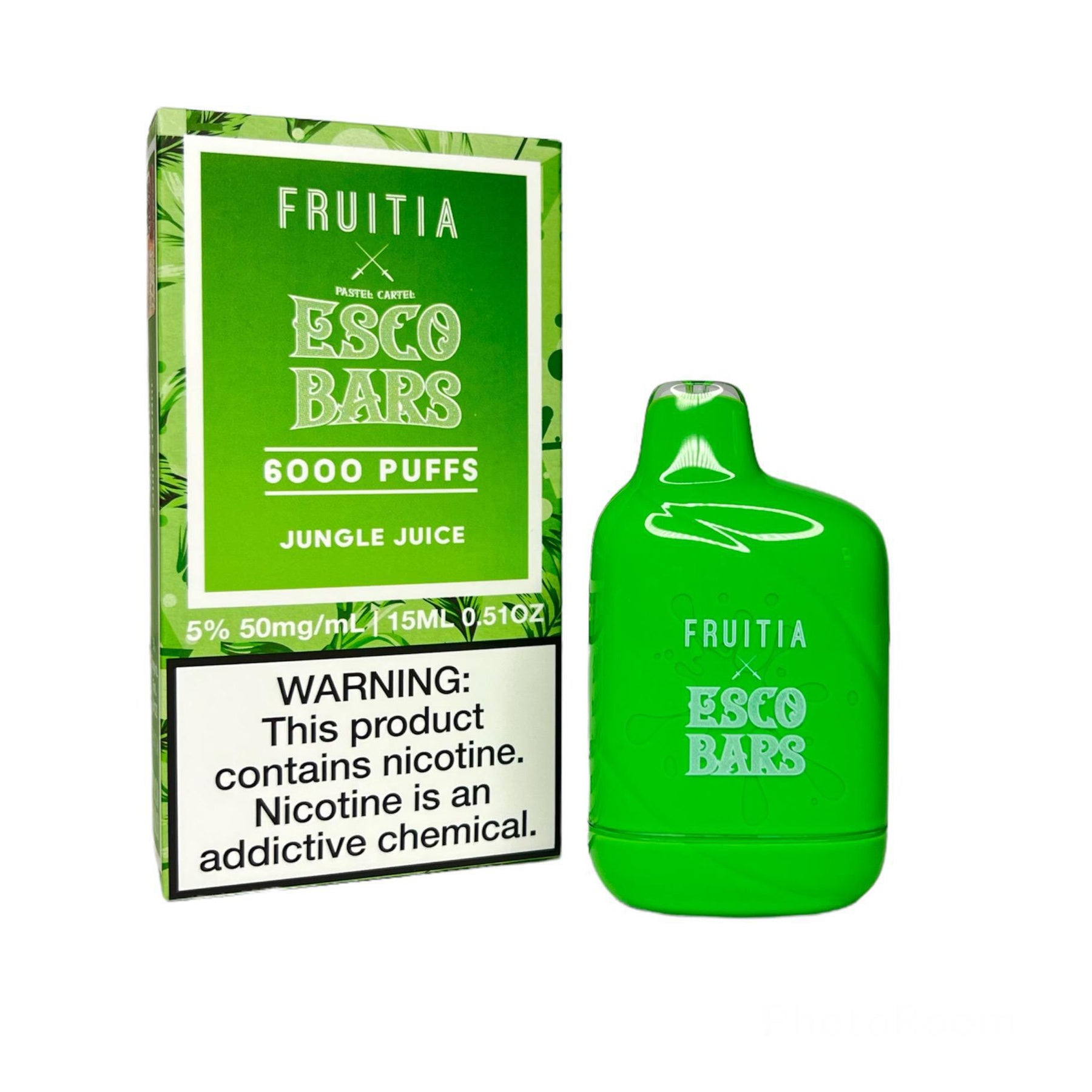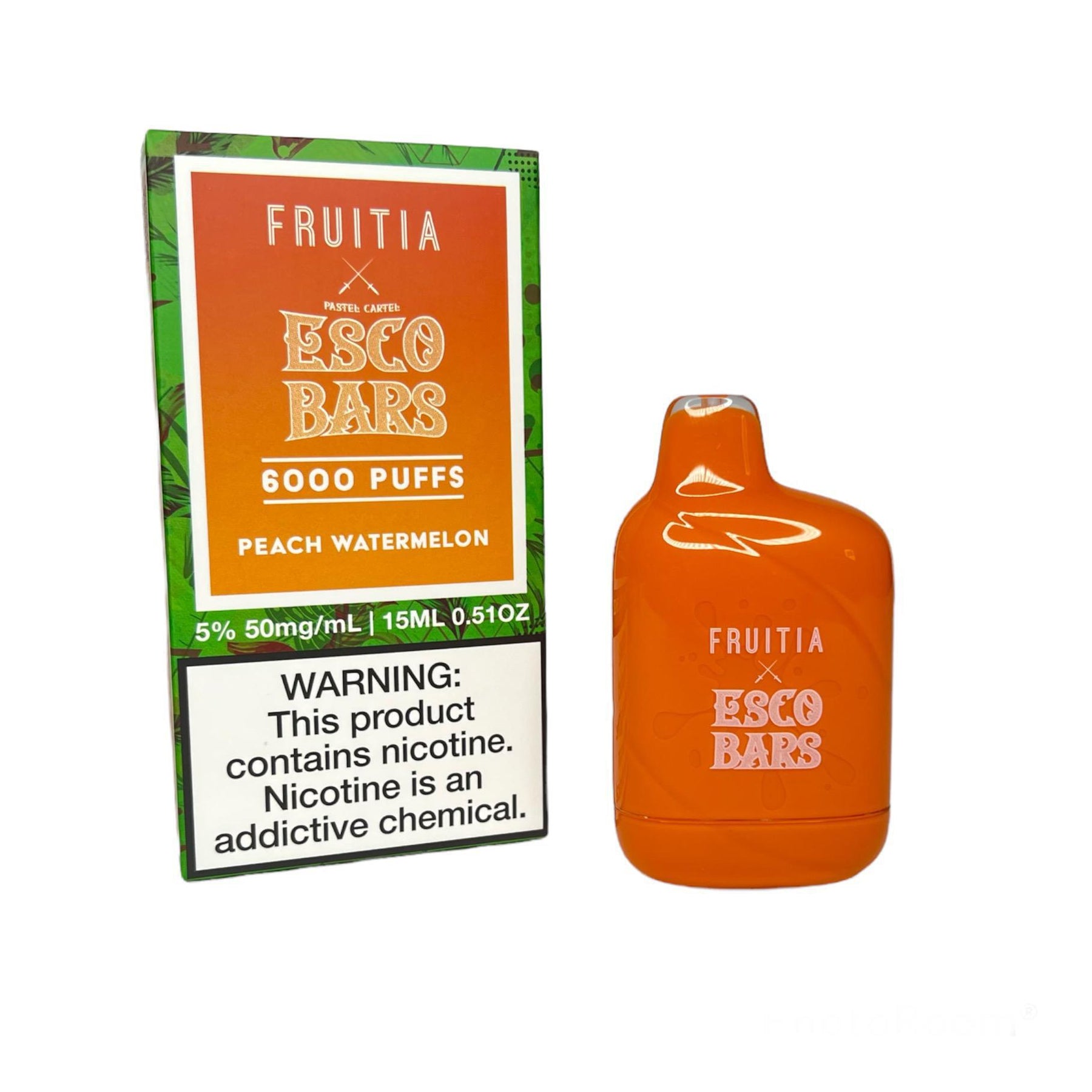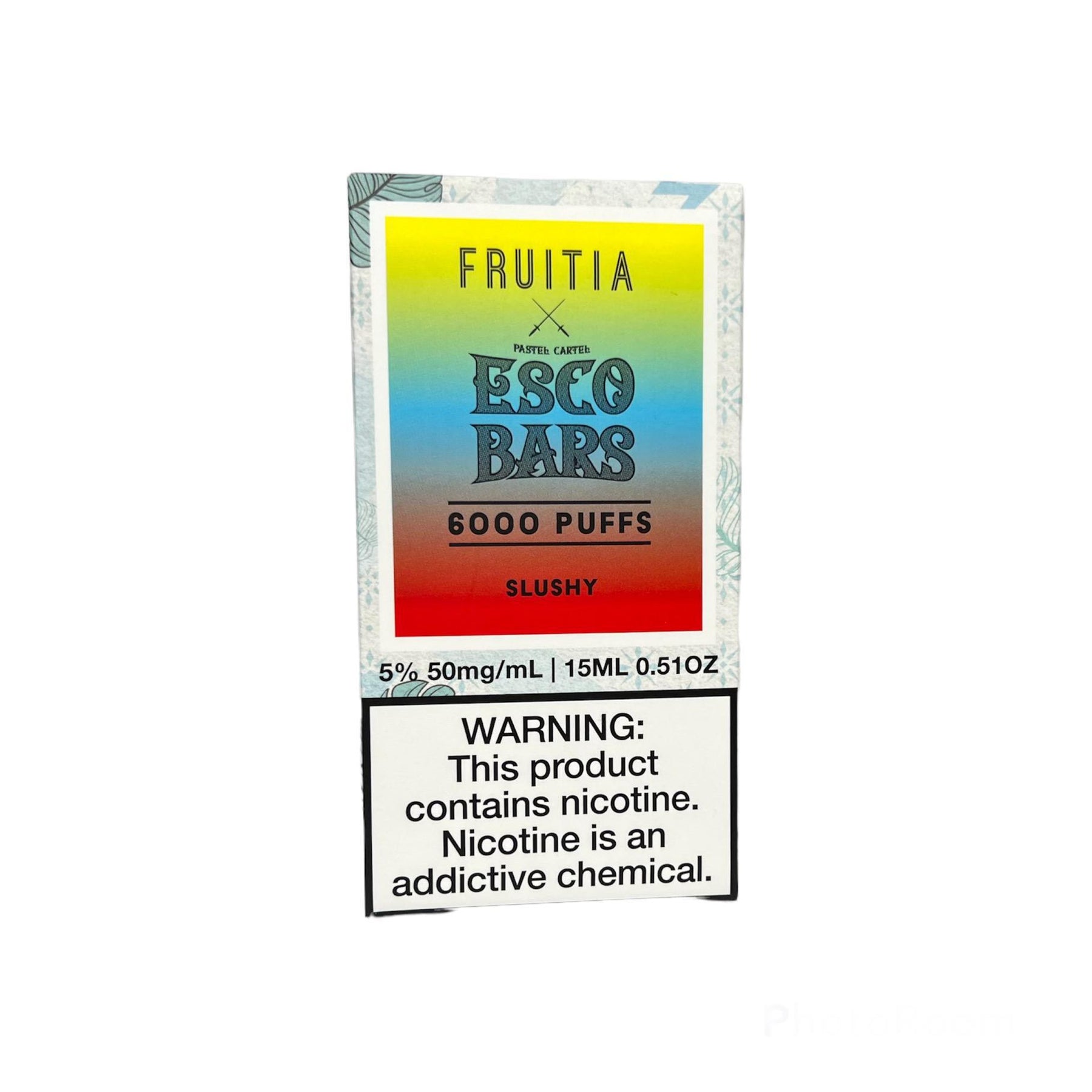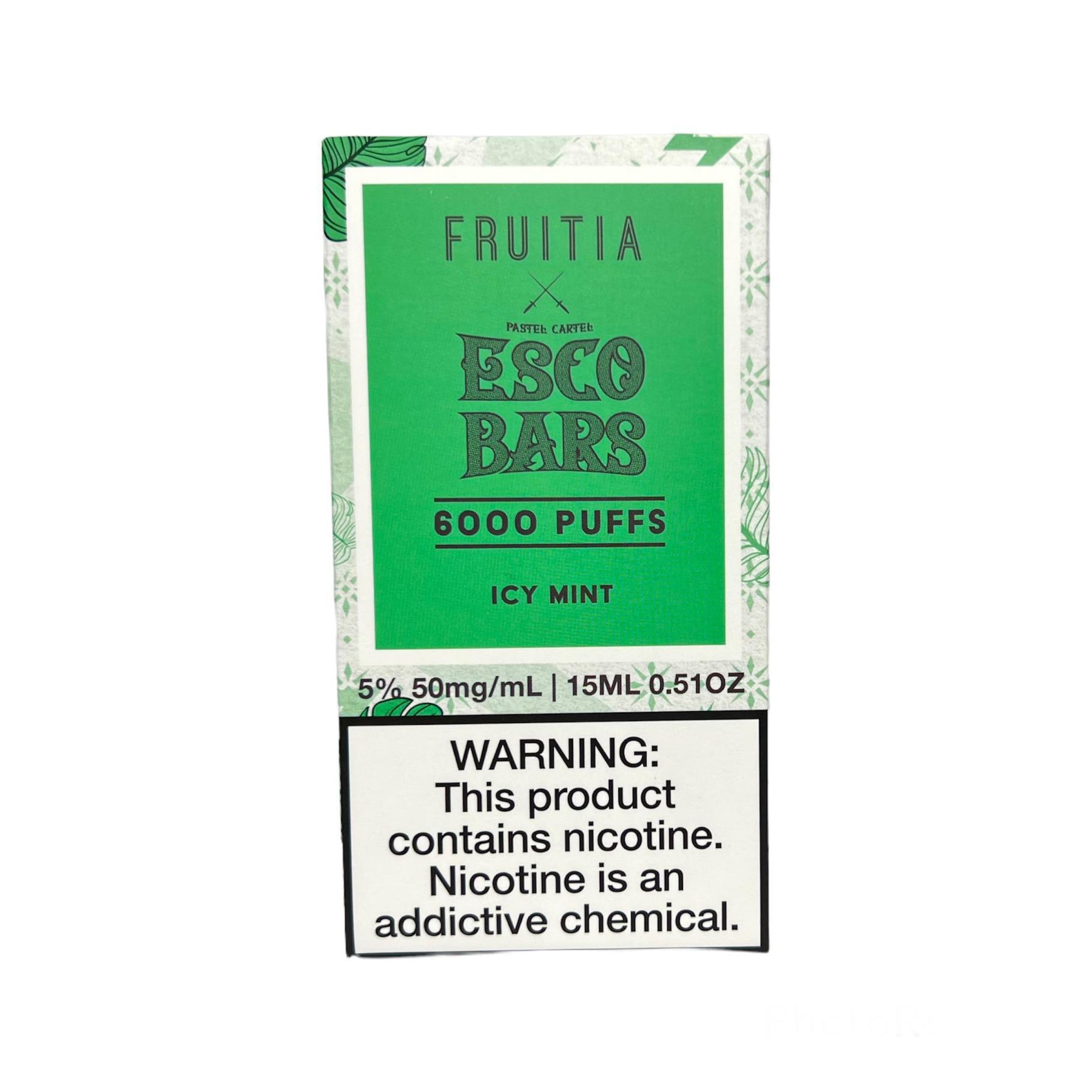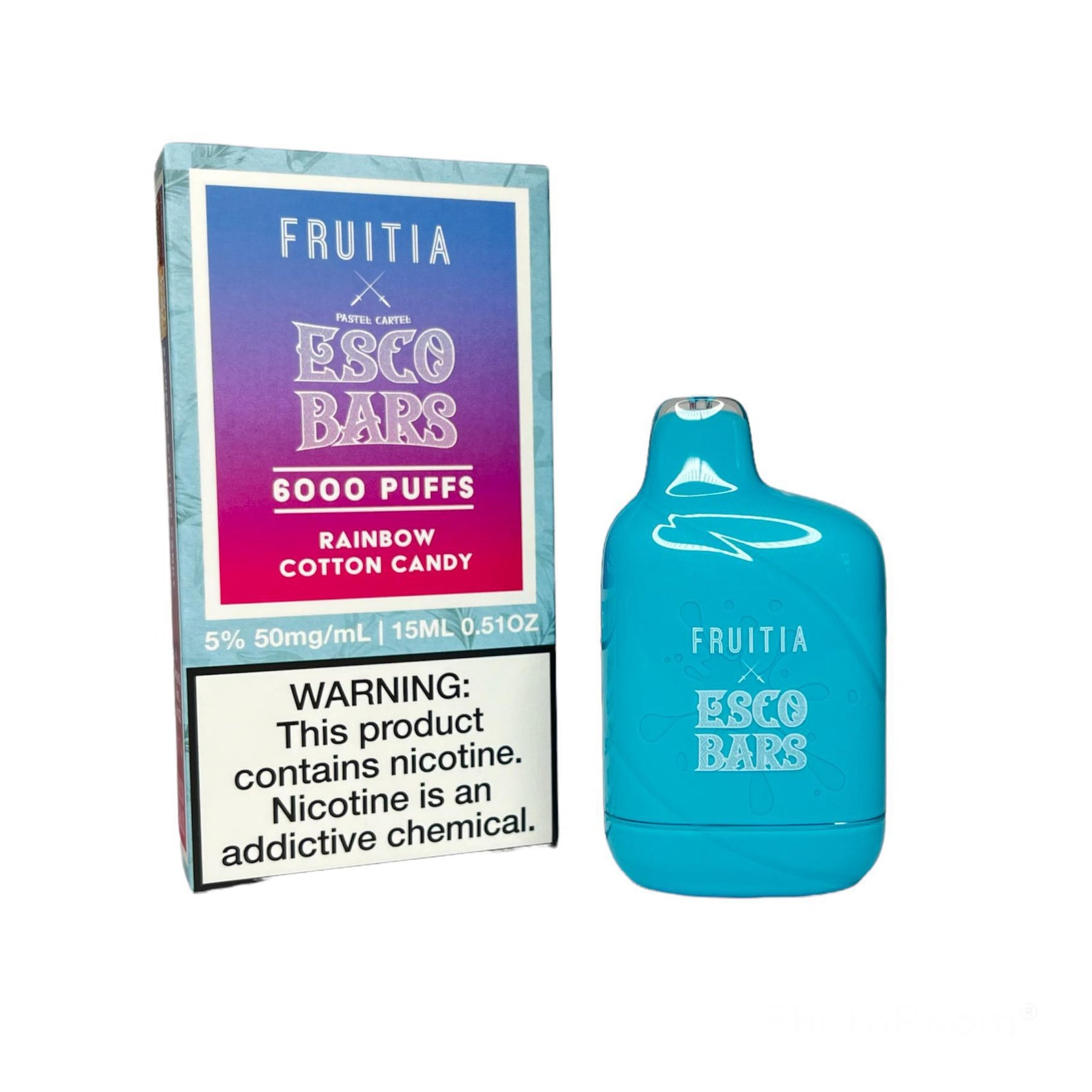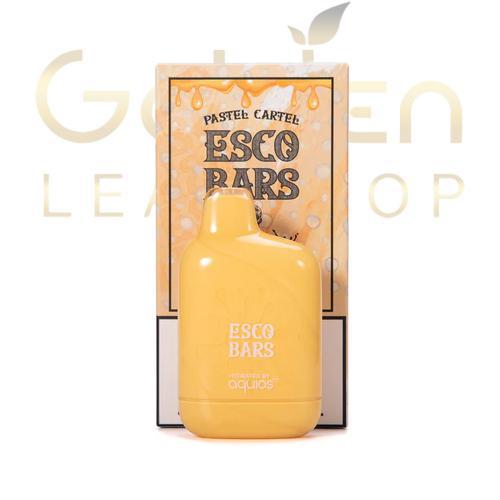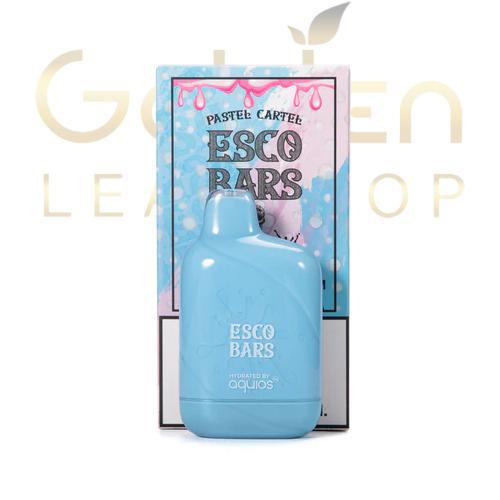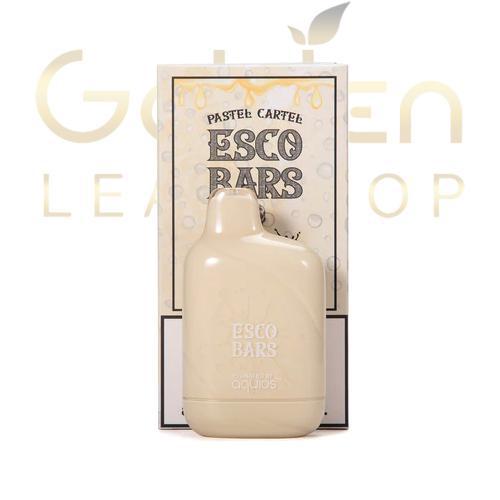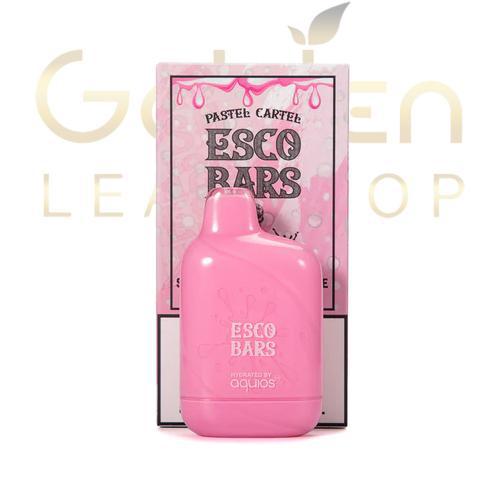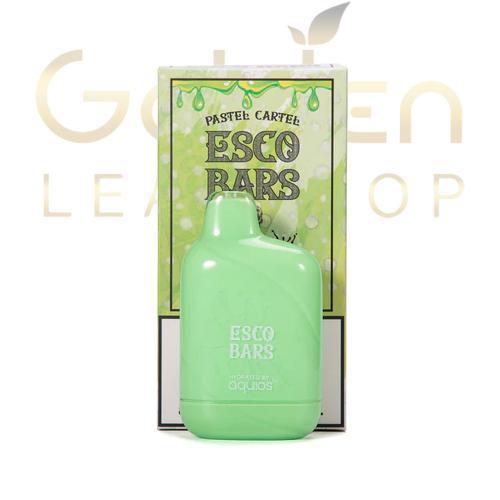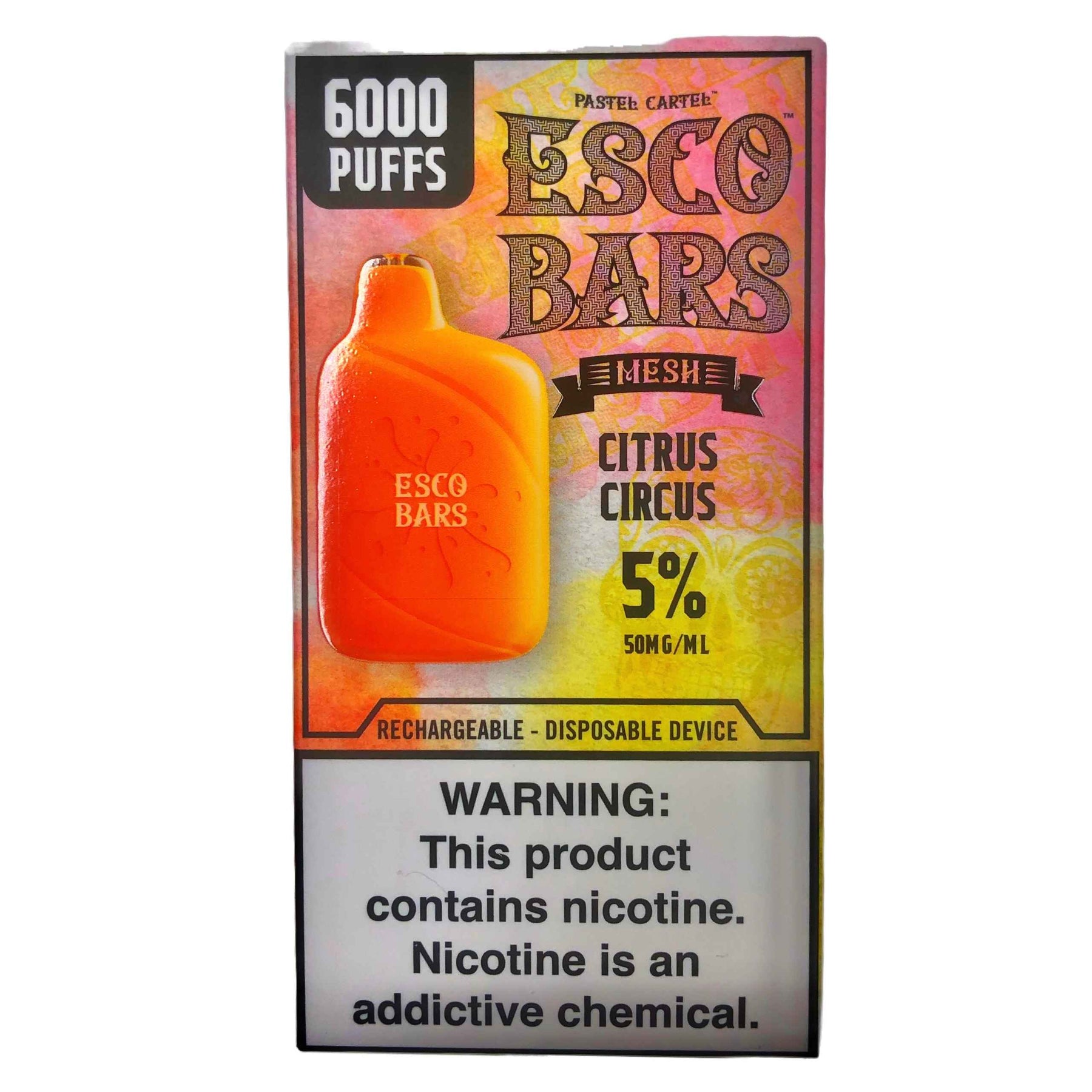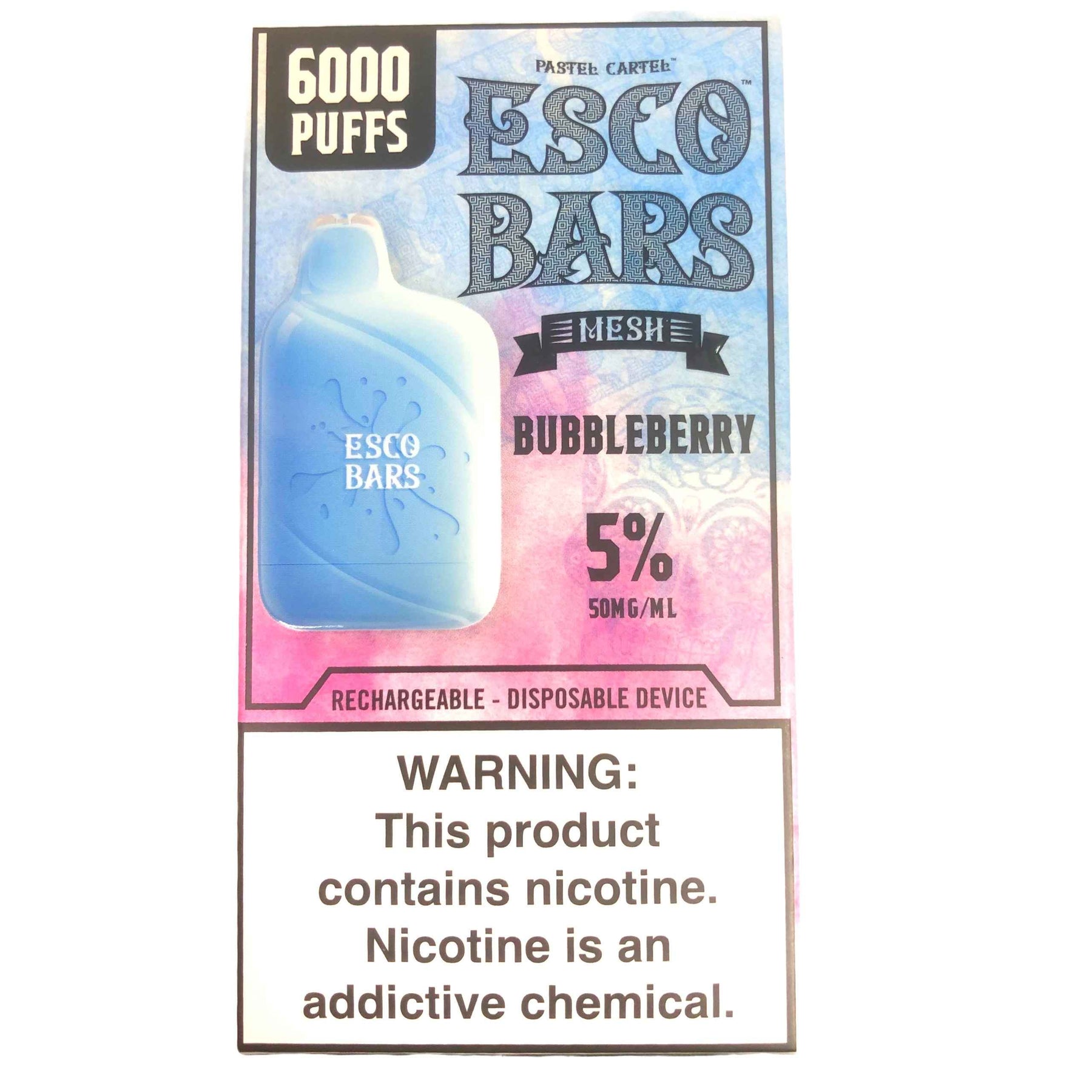 Esco Bars 6000 Puffs - Rechargeable Disposable Device


The Fruitia Esco Bars have completely shocked the market and taken over the disposable vape industry. This is due to the exciting and unique new flavors that the Fruitia collaboration with Esco Bars has brought to our taste buds. The new Fruitia Esco Bars rechargeable vapes with 6000 puffs are the most flavorful vapes made to this day. There is no way to explain the smooth flavor packed drag with words, it is a sensation that one must feel to understand. The 6000 puff Fruitia Esco Bars are the newest addition to the popular lineage and they come to take over their predecessors. Featuring a staggering 15ml pre-filled e juice capacity with a nicotine concentration of 5% that was made to not only satisfy you, but also last you a while. These disposable vapes have an adjustable airflow dial on the base of them so the user can adjust the flavor concentration of their vapor. With a pocket friendly ergonomic and seamless build quality, these bad boys are rechargeable in order to give you every last puff of flavorful vapor possible. One can not go wrong when it comes to any of the Esco Bars products, however these new 6000 puff Fruitia Esco Bars seem to blow any other vape we have seen out of the water by far. 
Flavors available:
Peach Watermelon: The peach watermelon Esco Bar Fruitia flavor is definitely a must try. Two of the most popular flavors made by Pastel Cartel now combined into one perfectly balanced blend.
Jungle Juice: Everyone loves some good jungle juice, this is definitely a flavor you want to have at your parties/social gatherings. It is made to resemble the flavor of the jungle juice drink and this vape does a beautiful job at it.
Rainbow Cotton Candy: If you are a fan of the rainbow Esco Bar flavor, the addition of cotton candy to it is going to make you love it even more. It is a sweet flavor that can still be comfortably vaped on all day without getting tired of it.
Icy Mint: For those who love the throat hit, taste and feeling of a good ice flavor, the 6000 puff Fruitia Esco Bars version of it will be your new favorite.
Slushy: A dynamic mix of berry flavors in a perfectly crafted fruity combination. A crowd favorite flavor that most people will like because it is made up of the most popular flavors.
Click here to view the original Esco Bars Mesh. Available in over 45 unique flavors.


The Esco Bars H2O 6000 puffs disposable vape by Pastel Cartel is the most recent addition to the Esco Bars H2O line. They are pre filled with 15ml of water-based e-liquid that will last you 6000 puffs. The H2O Esco Bars are known to provide a smoother drag when compared to a regular Esco Bar, this is due to the water based e liquid by Aquios. The technology invented by the Aquios company is revolutionary to the market making these vapes one of a kind. They are designed for the user that wants to vape without irritating your throat.
Flavor available: 
Green Apple : the green apple flavor of the H2O Esco Bars is sweet and sour just as the name would suggest. This is a great flavor that you can vape constantly and not get tired of it due to it not being too strong or too sweet.

Strawberry Milkshake: The strawberry milkshake Esco Bars H2O flavor used for the 6000 hits disposable tastes creamy and sweet the way a soft served strawberry milkshake would.

Vanilla Custard: Perfectly sweet yet lightweight flavor of smooth vanilla custard. This vape flavor is often attempted by vape companies and ends up being too sweet. Pastel Cartel has done a great job at mastering the delivery of this flavor.

Blueberry Bubblegum: A balanced combination of two of the most sought after flavors in one vape. Definitely the crowd favorite when it comes to the 6000 puff H2O Esco Bars, the combination of blueberry and bubblegum is simply just meant to be.

Mango Lassi: Sweet and creamy taste of a mango smoothie on a hot day. This flavor is for anyone who enjoys the flavor of mango and it comes without having to worry about a flavor that is too intense and overwhelming.
Try out the original 2500 Puff Esco Bars Mesh
Great service great products
I've been using this particular shop for well over a year now and have never been disappointed. Fast great customer service/support. Job well done! We appreciate you guys. Thanks
Esco Bars 6000 Puffs - Rechargeable Disposable Device
Yeah for Esco Bars 6000
I've tried so many but these are the best ever. Would like the Spearmint to be available all the time!