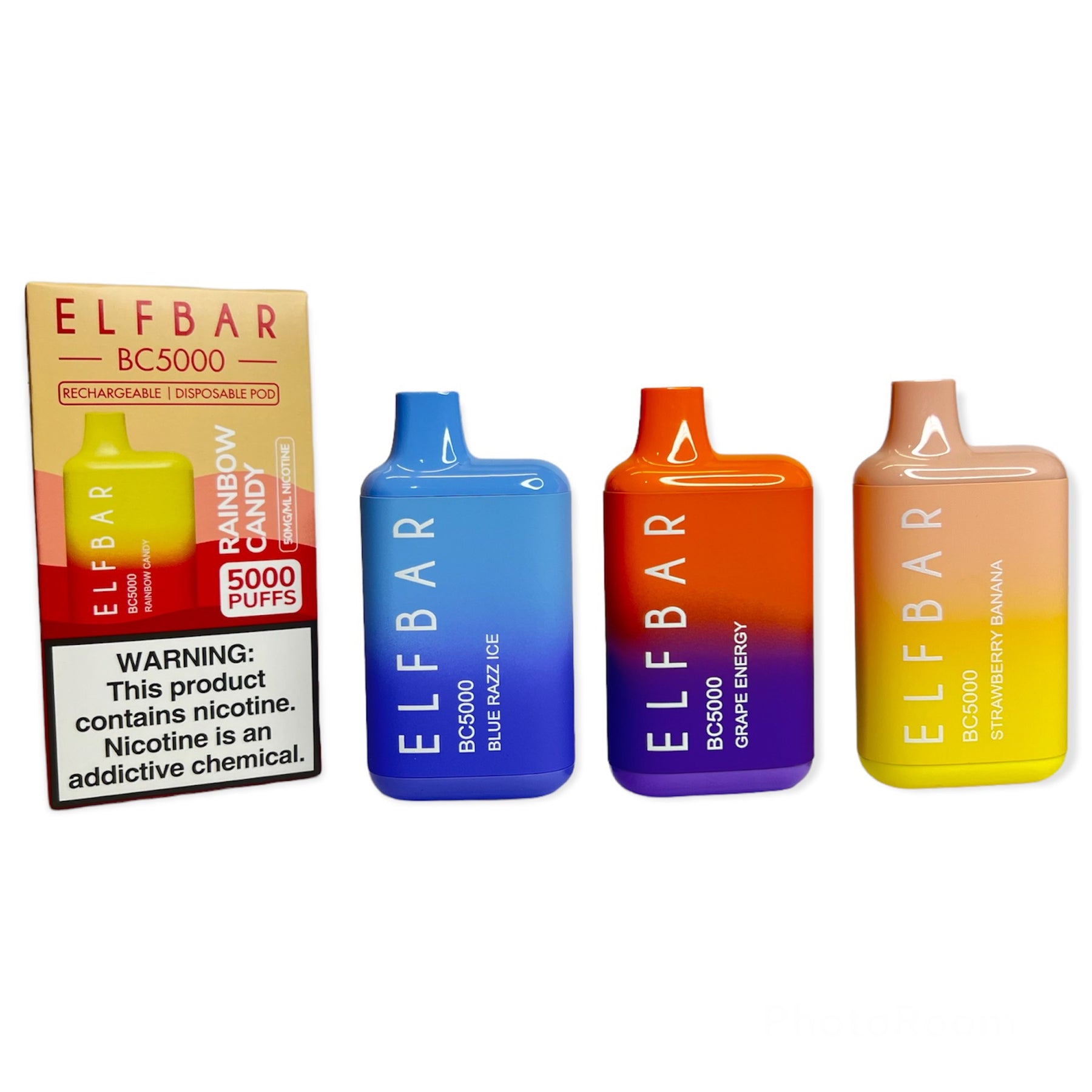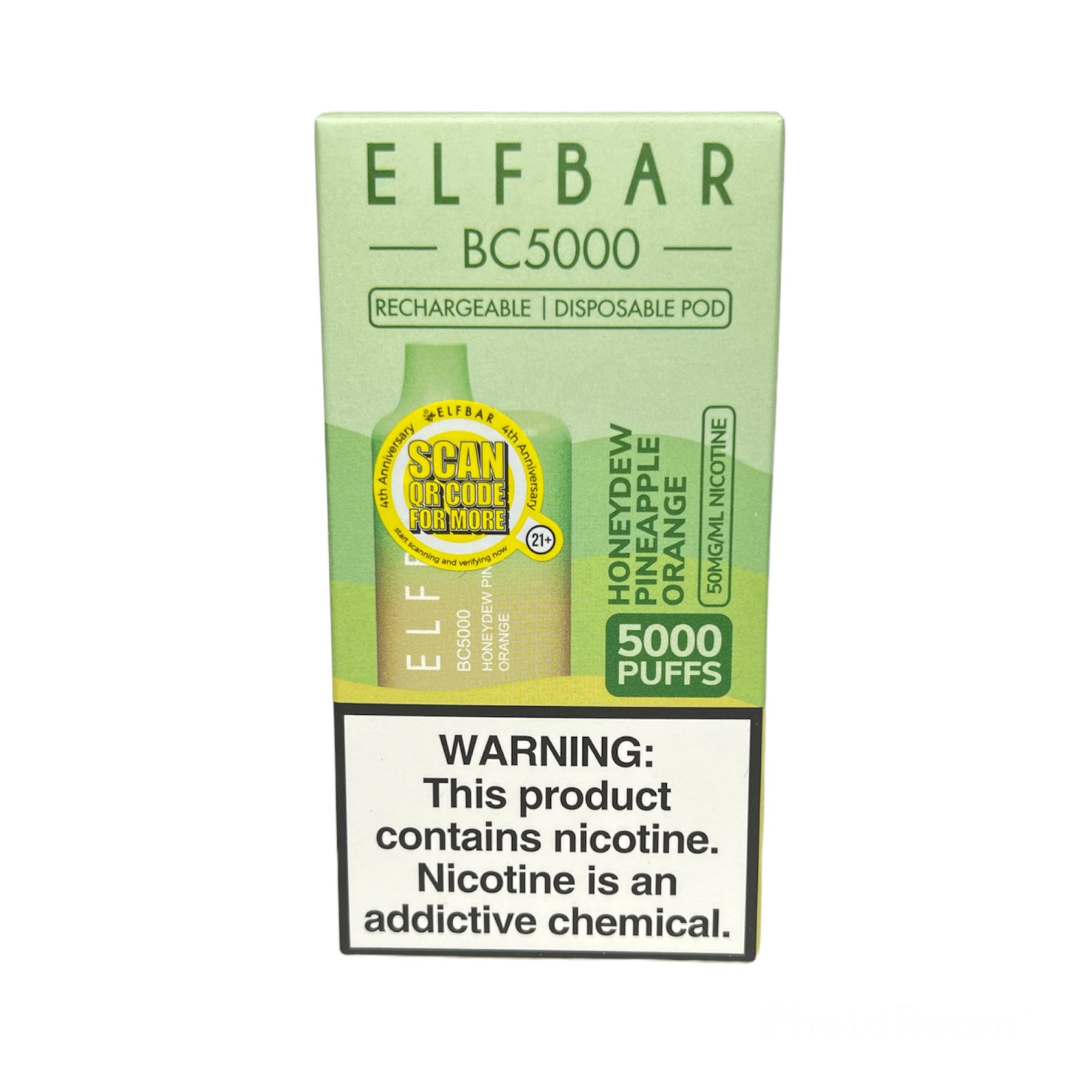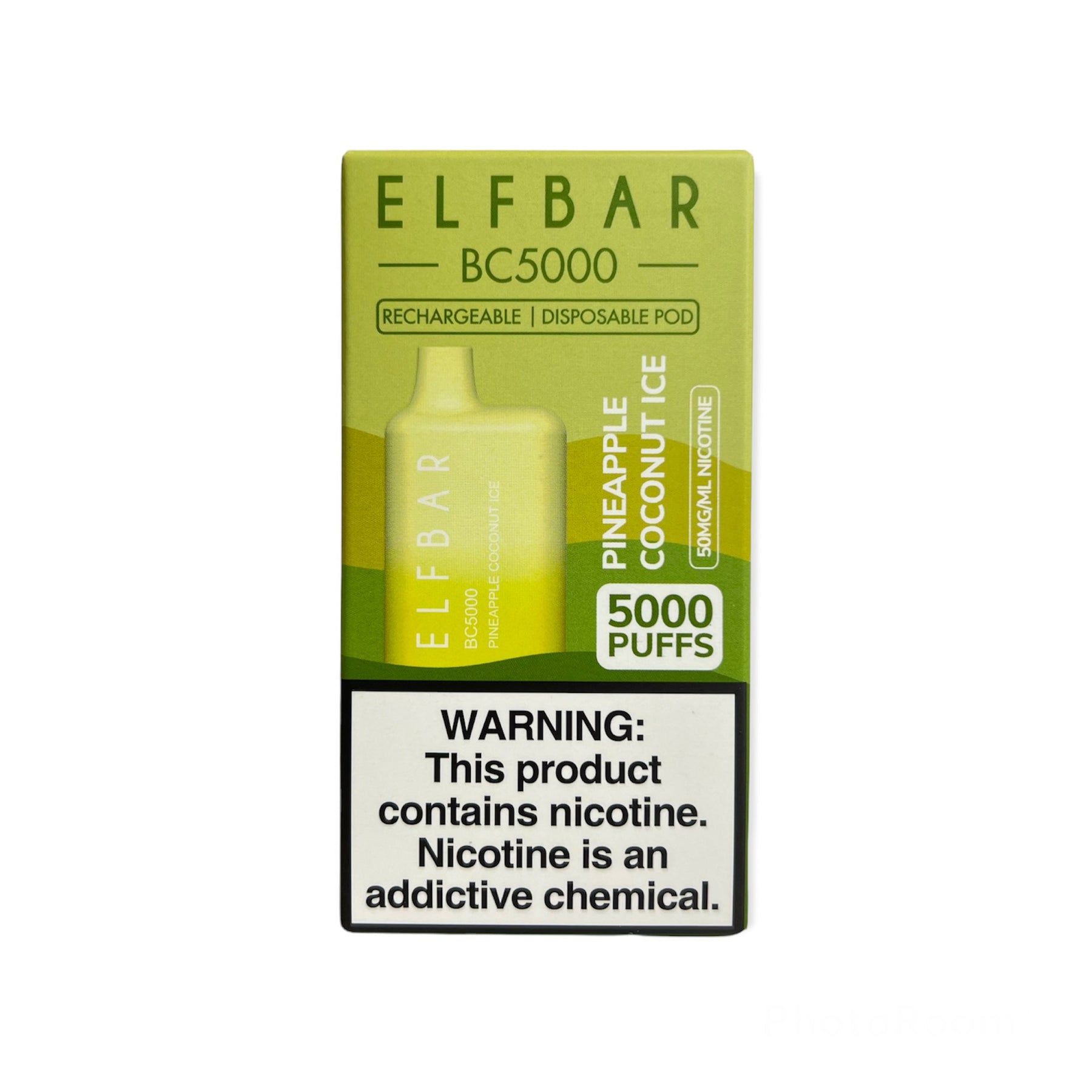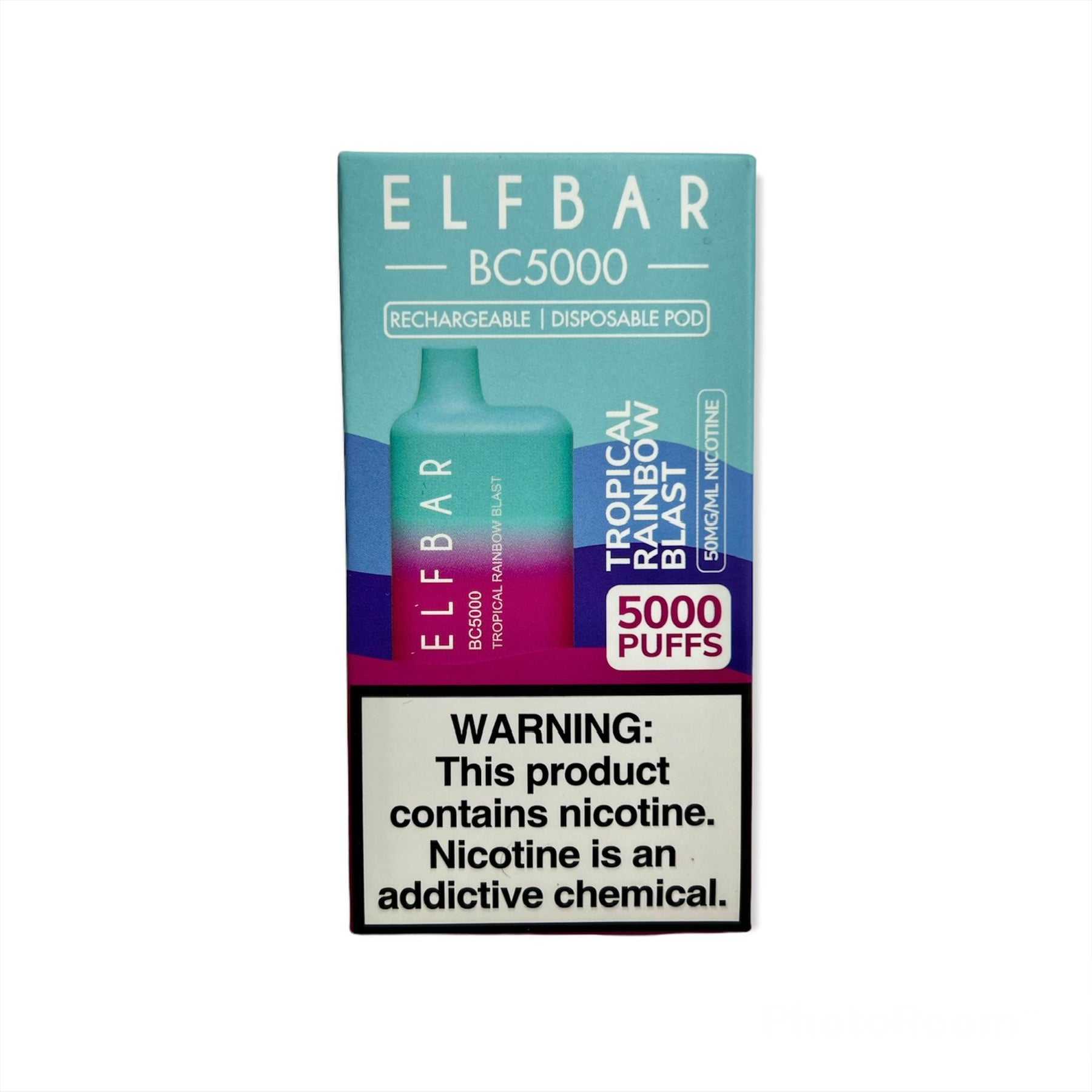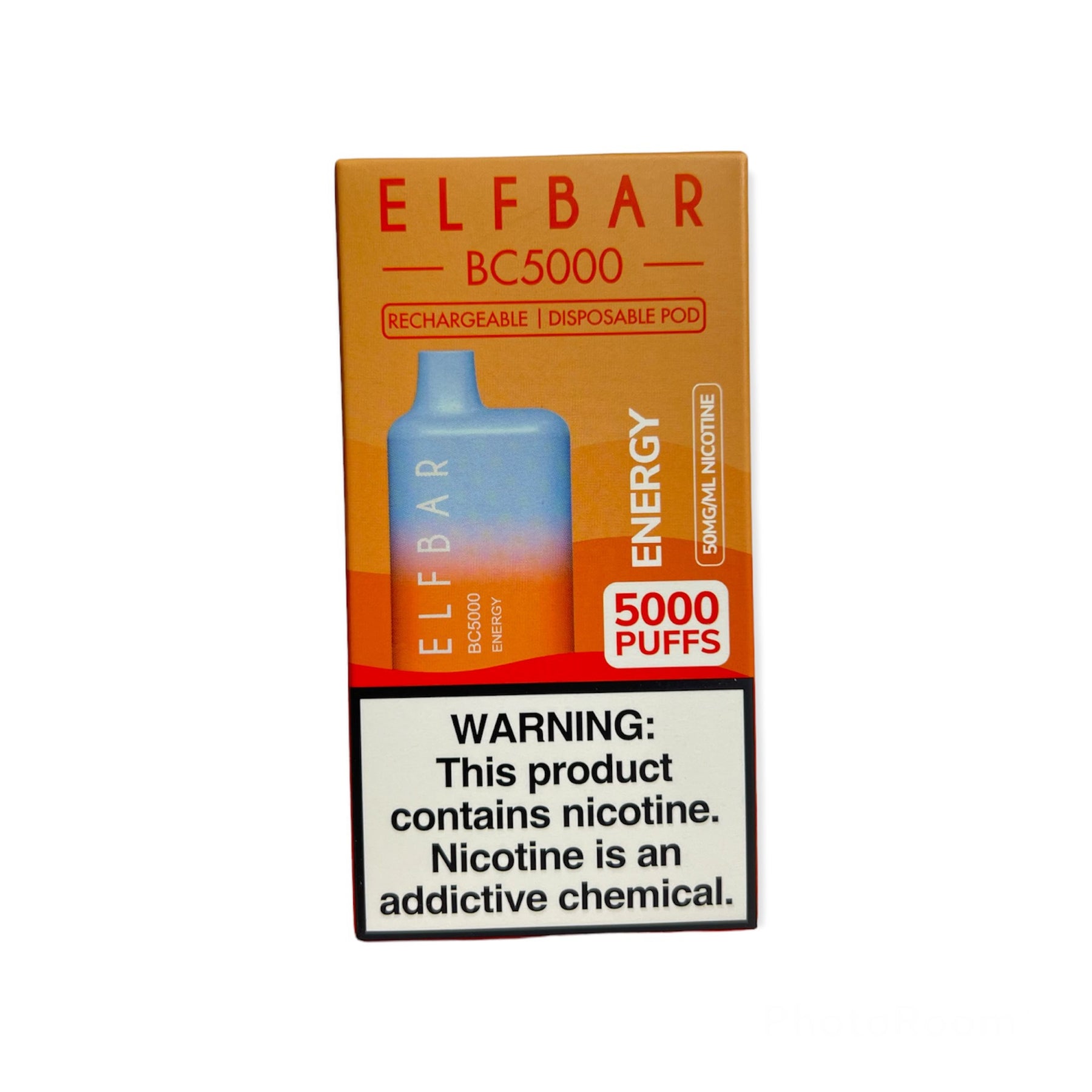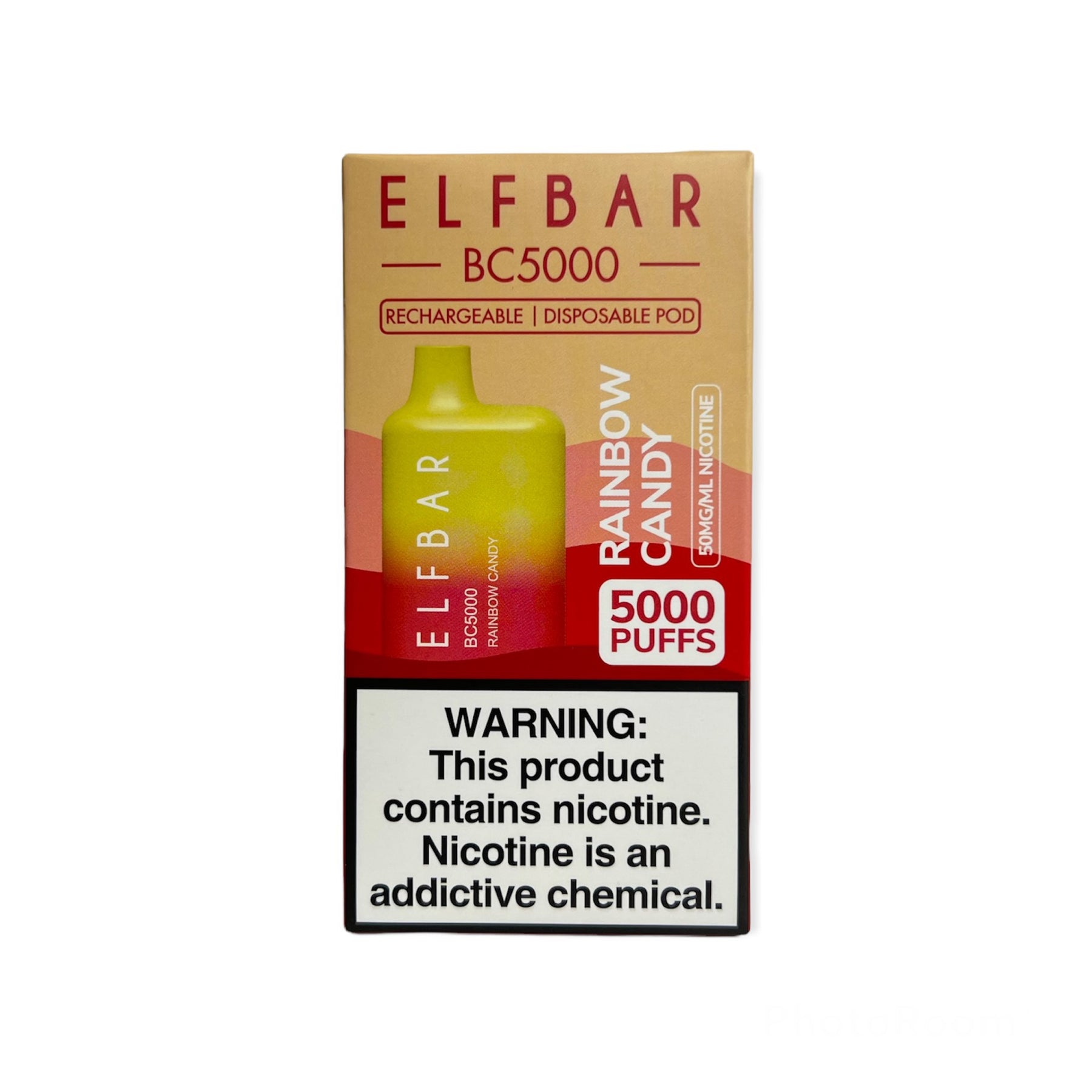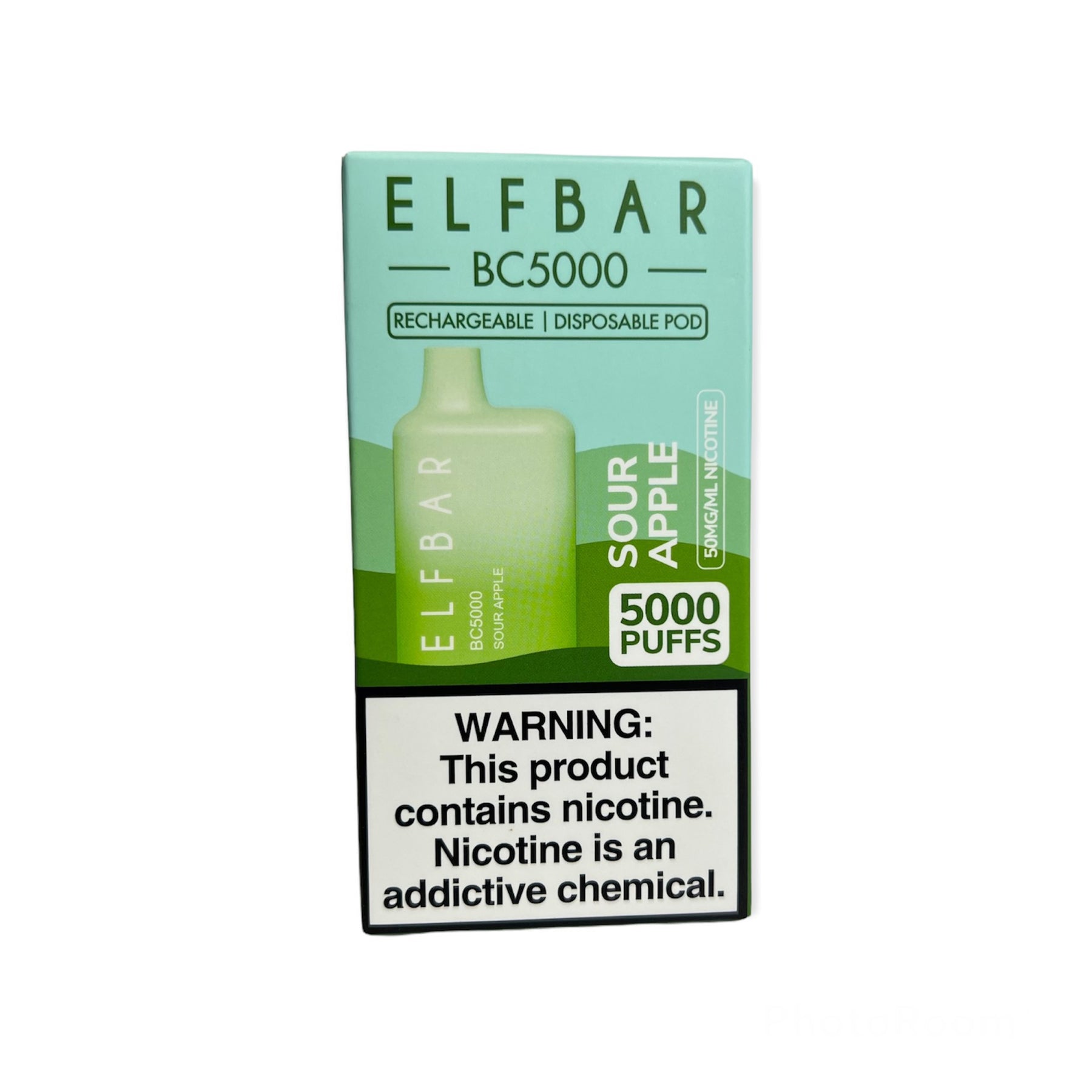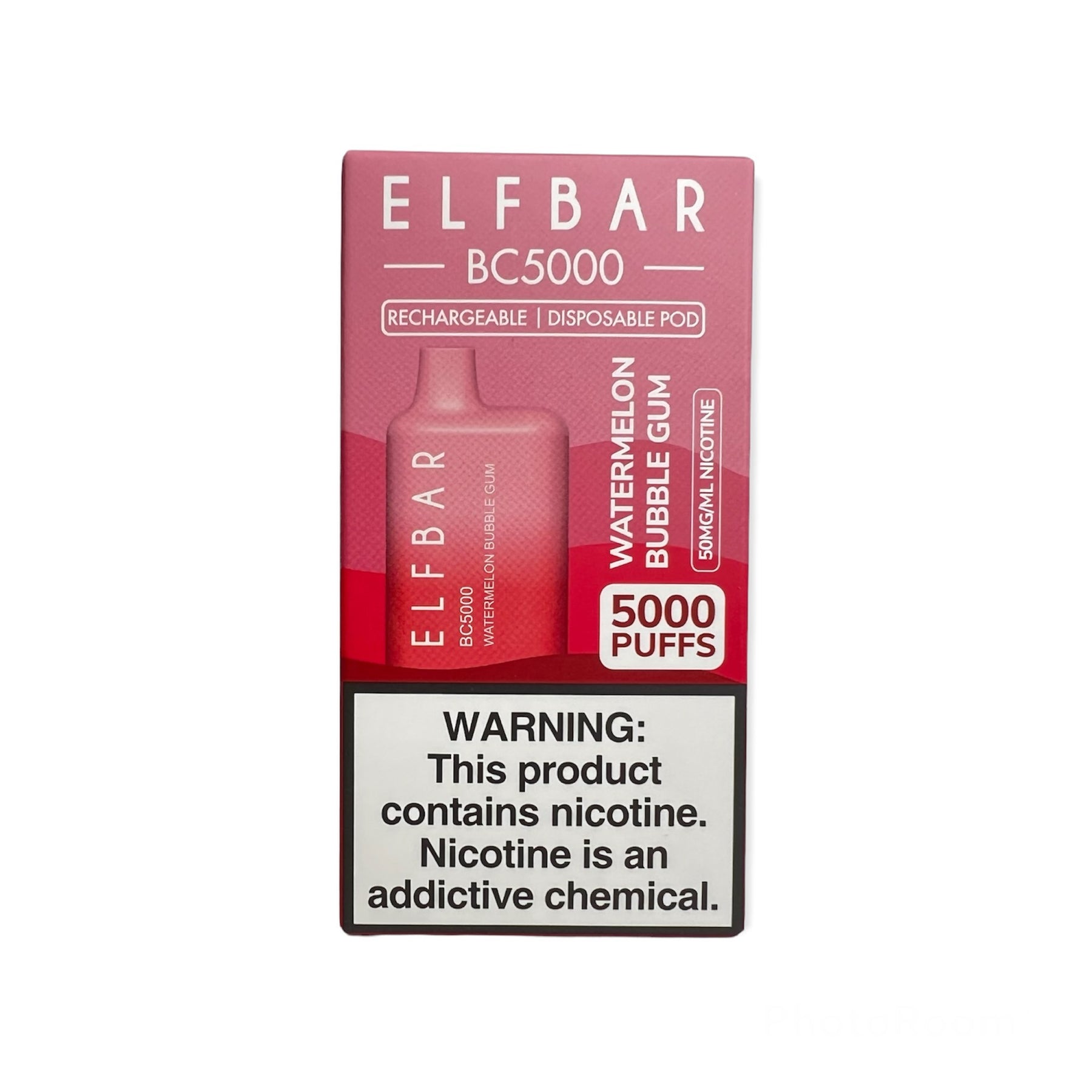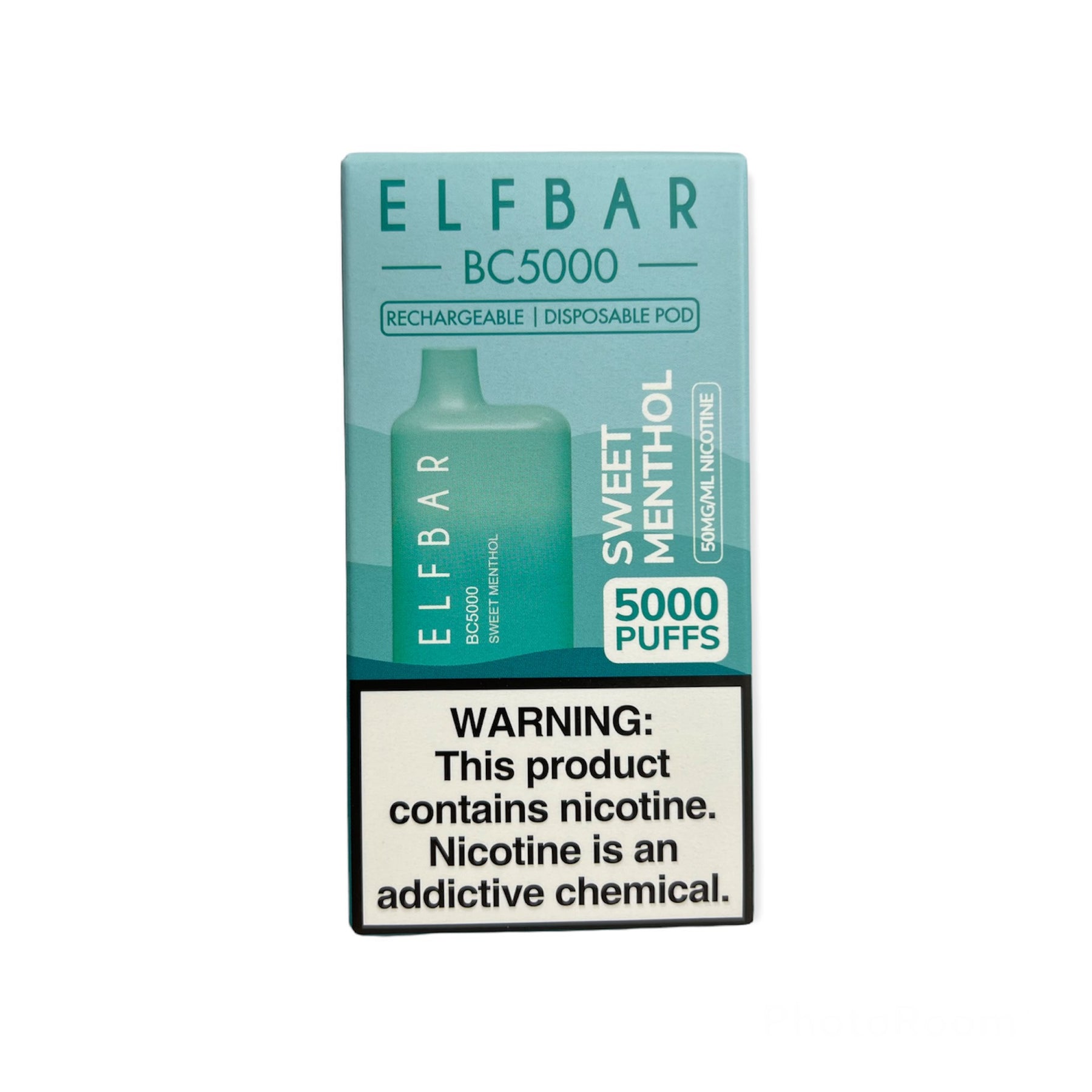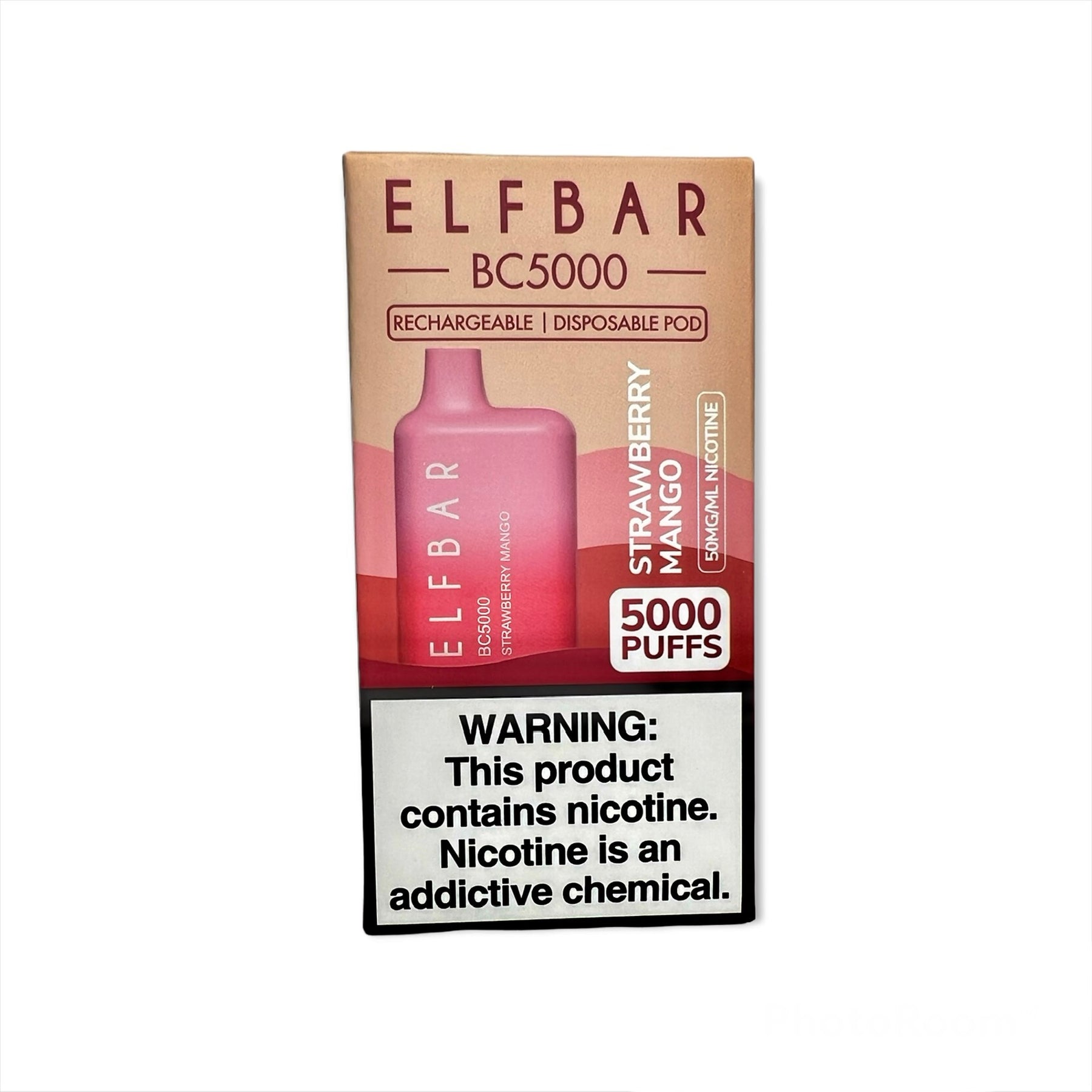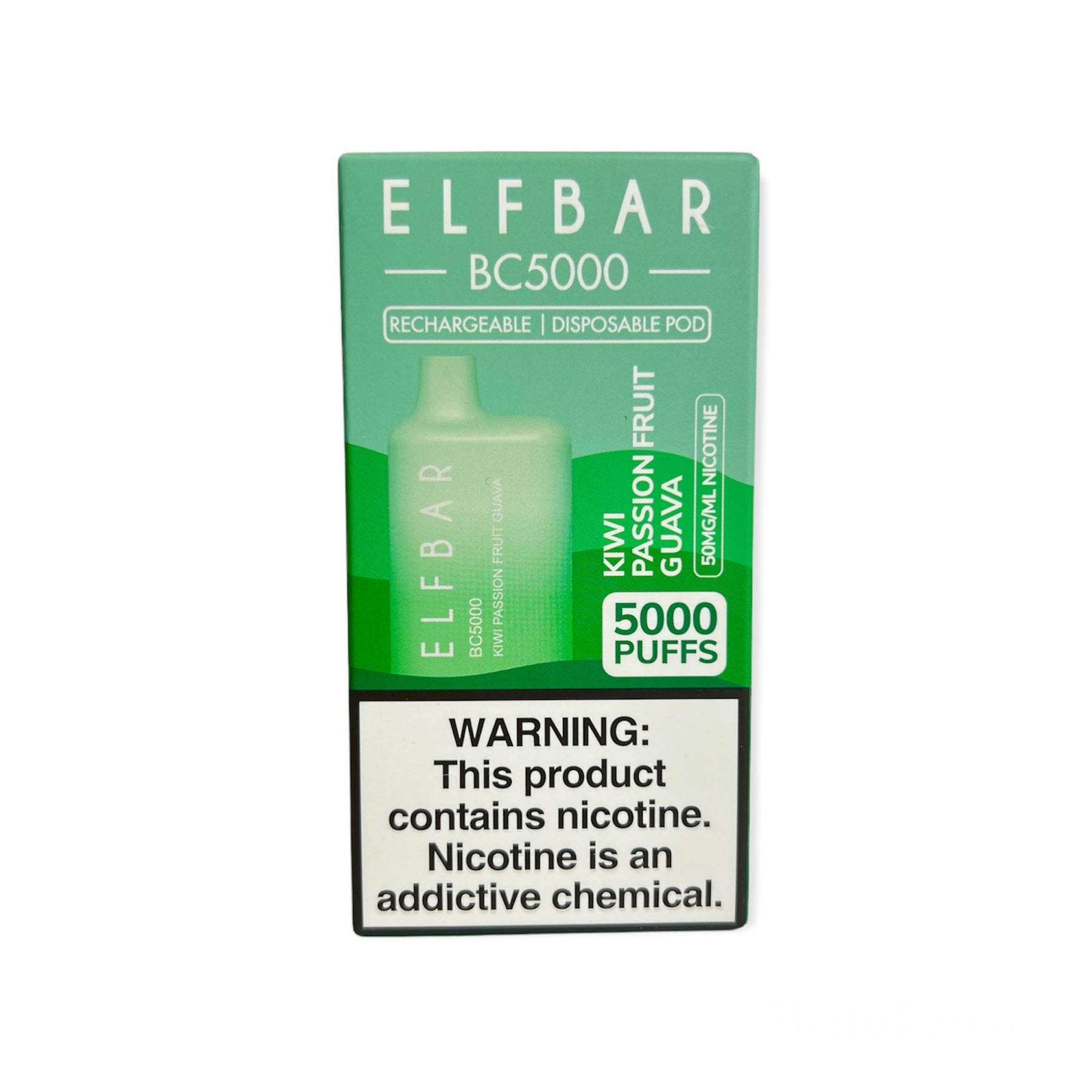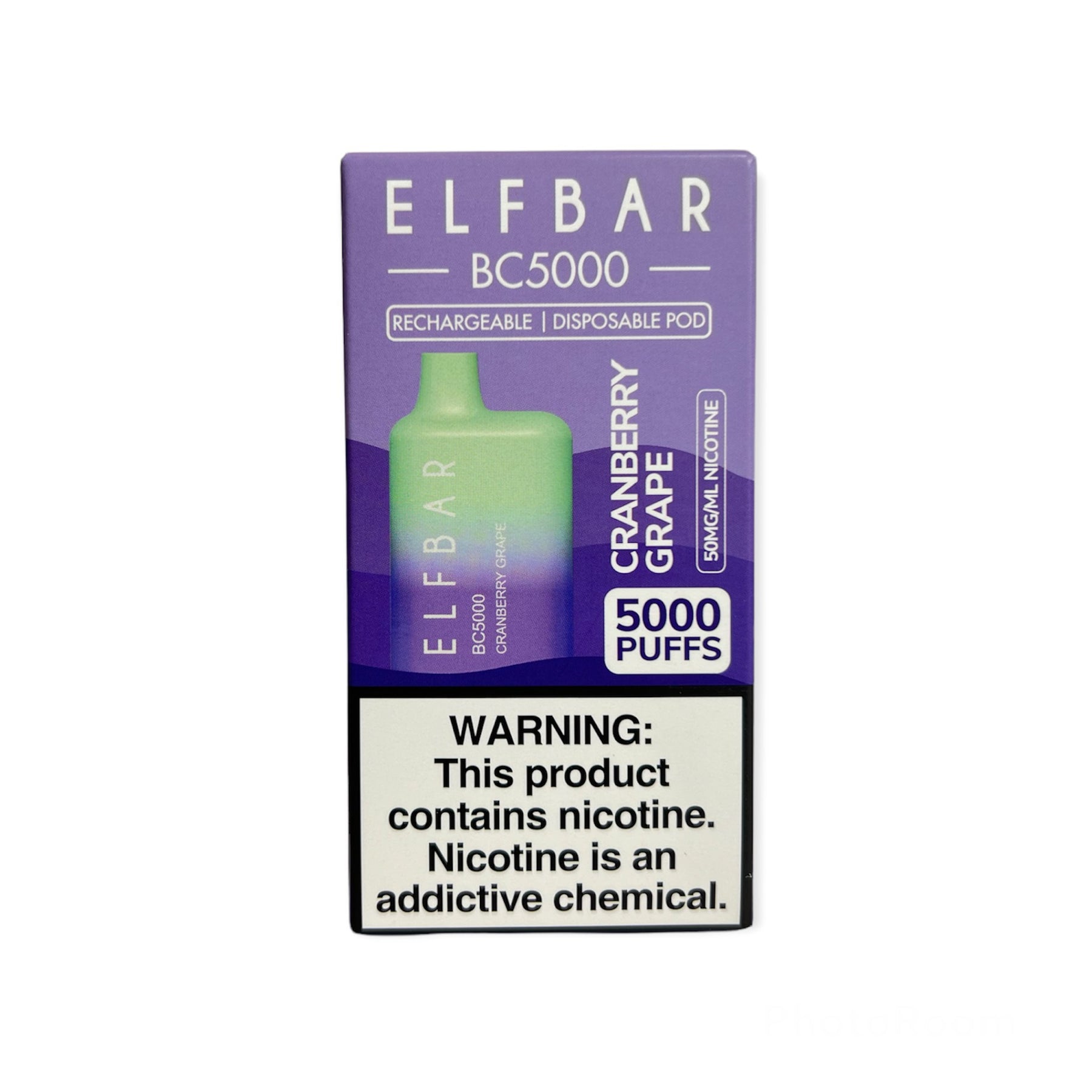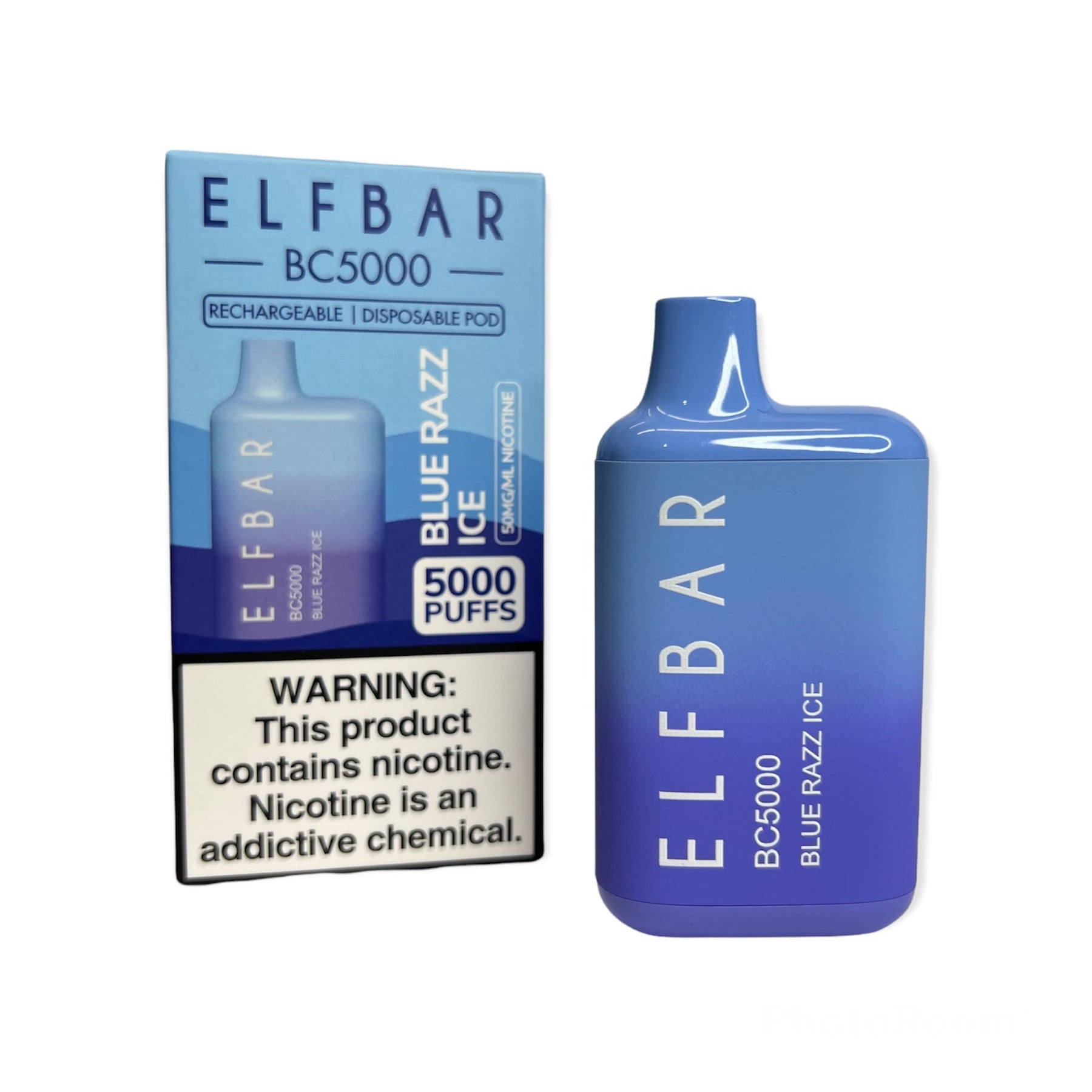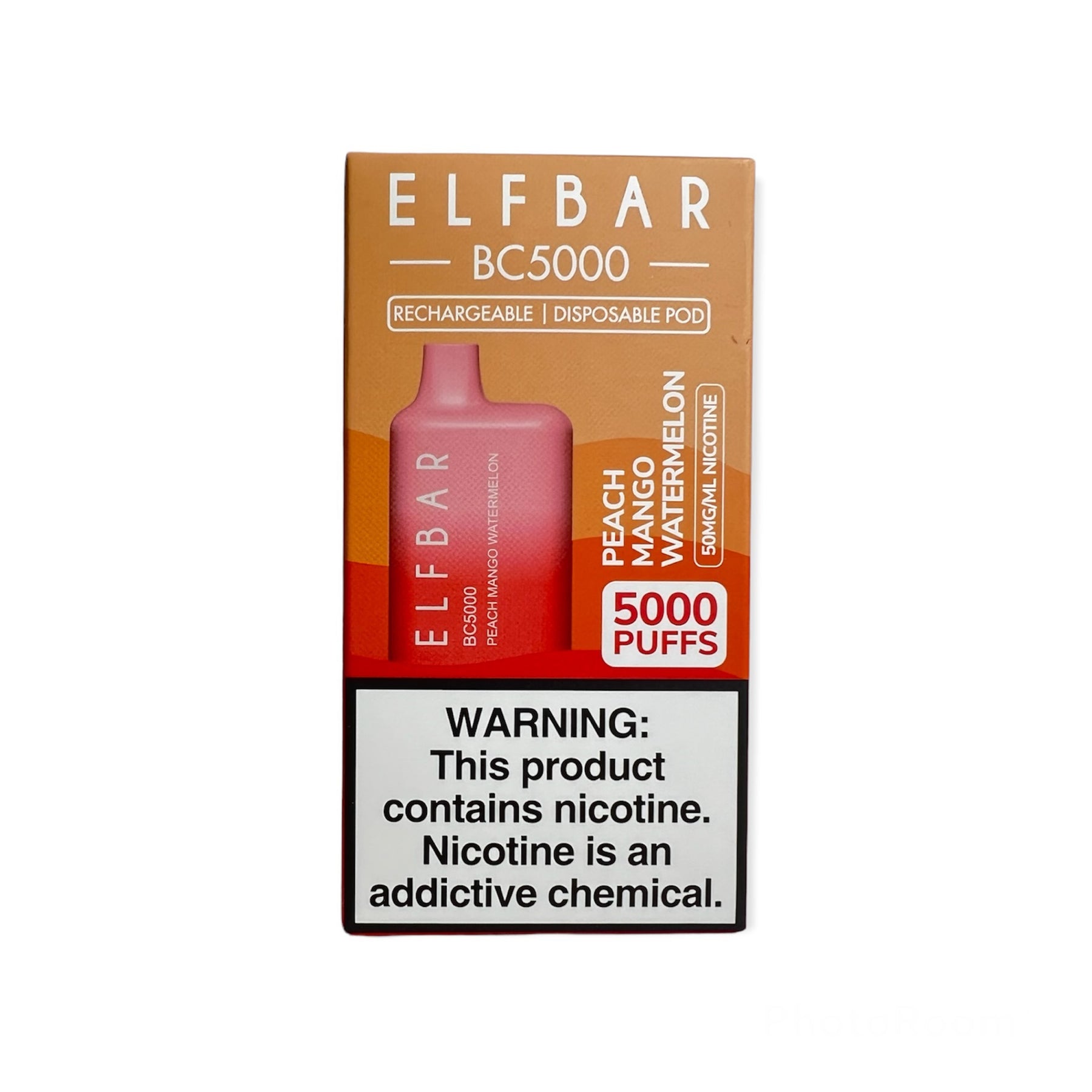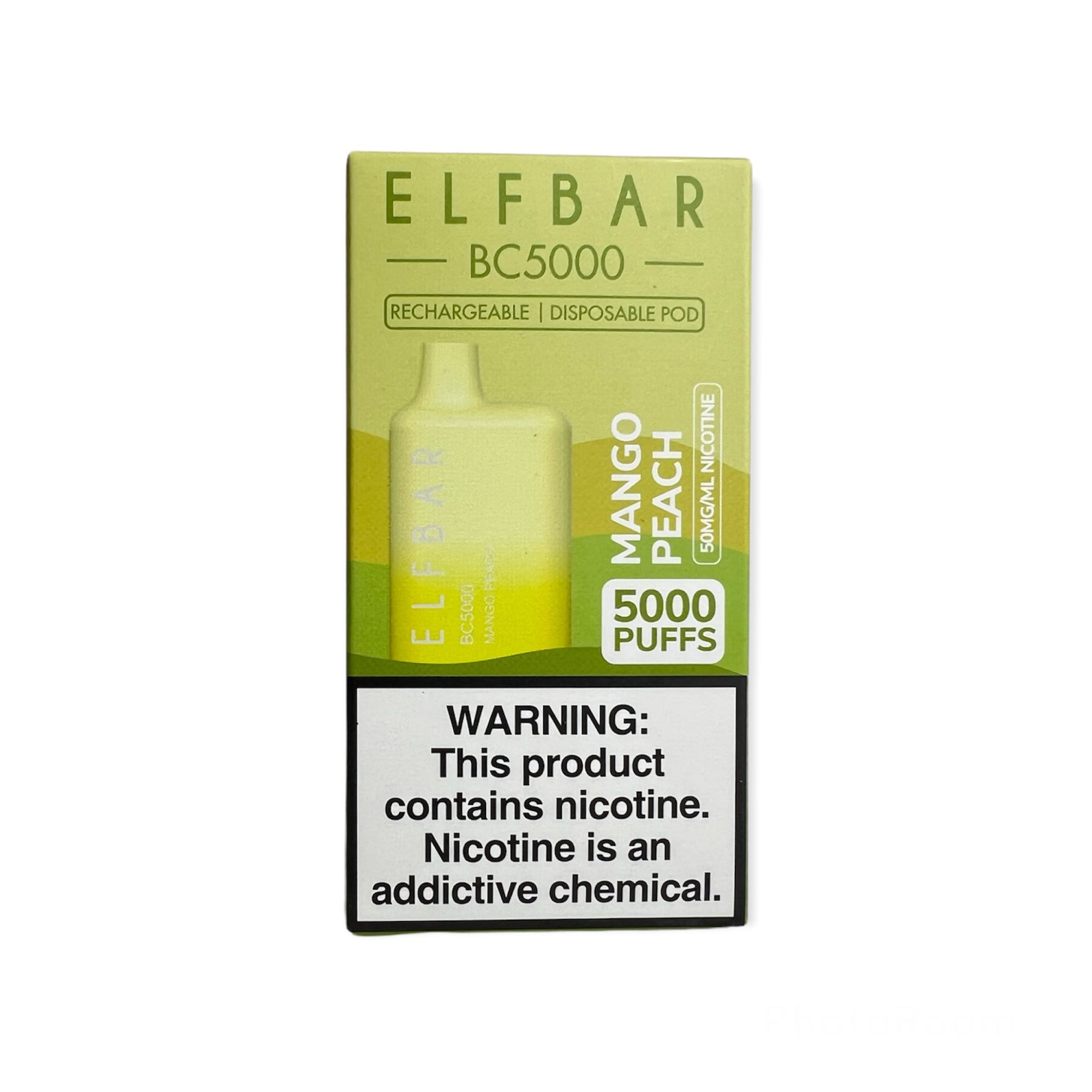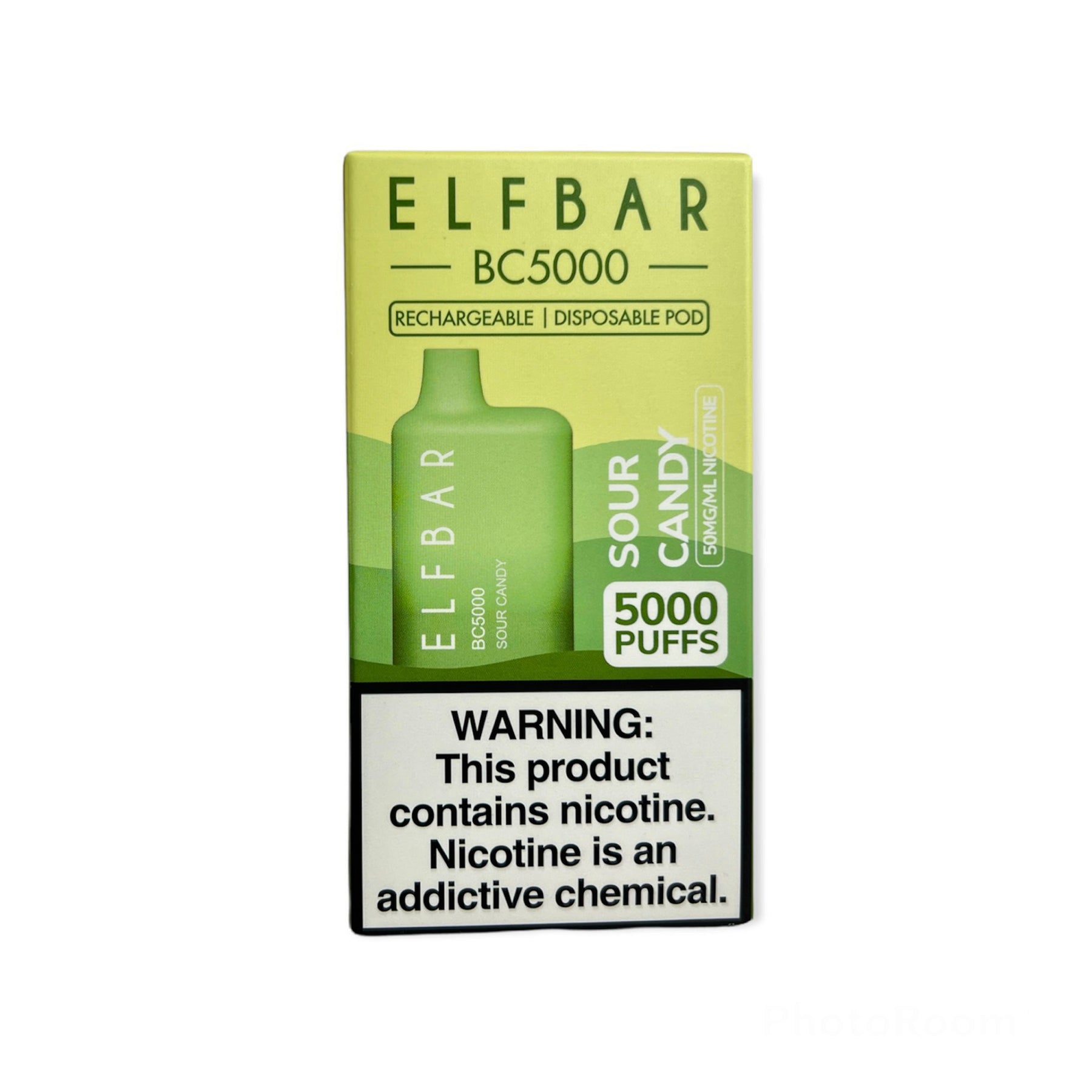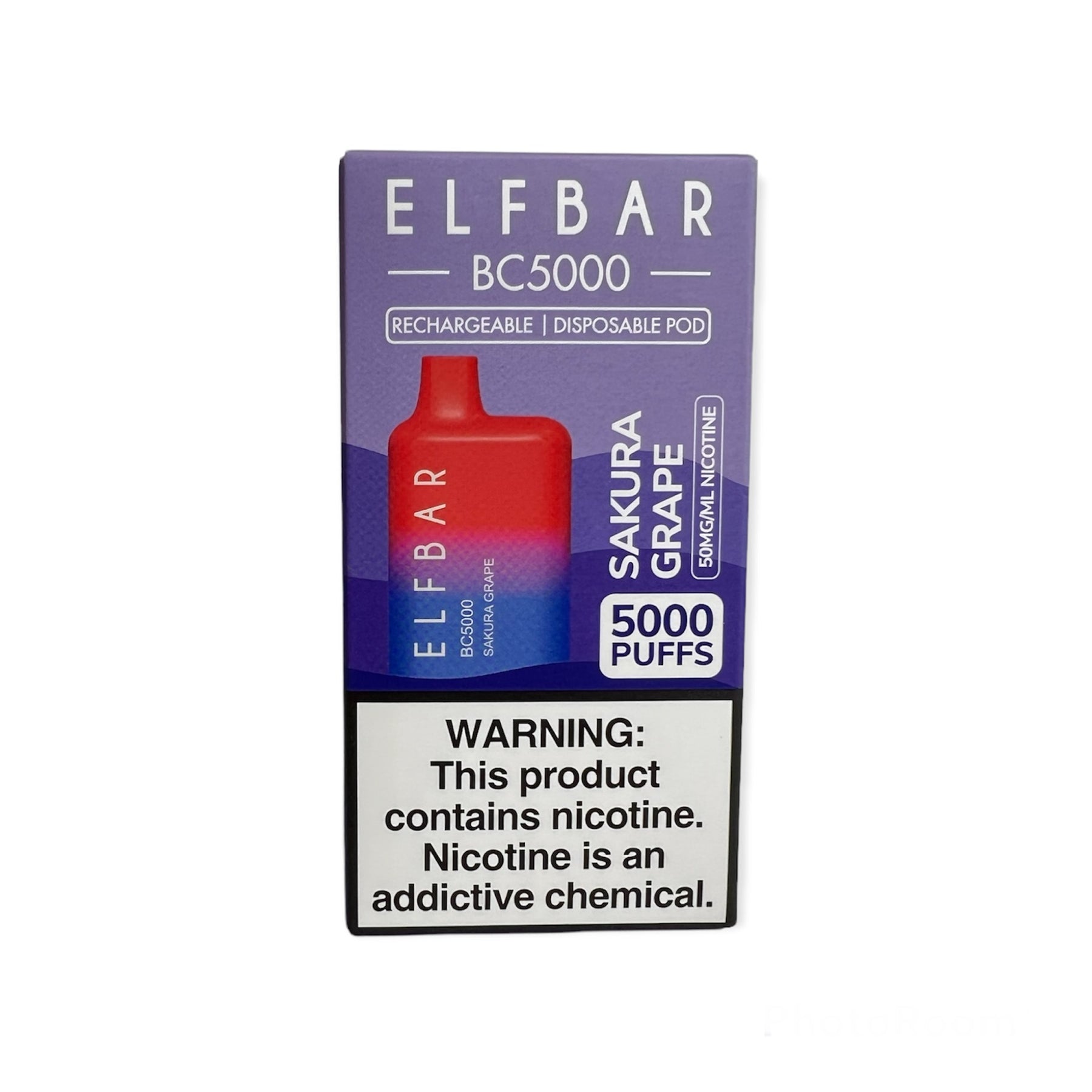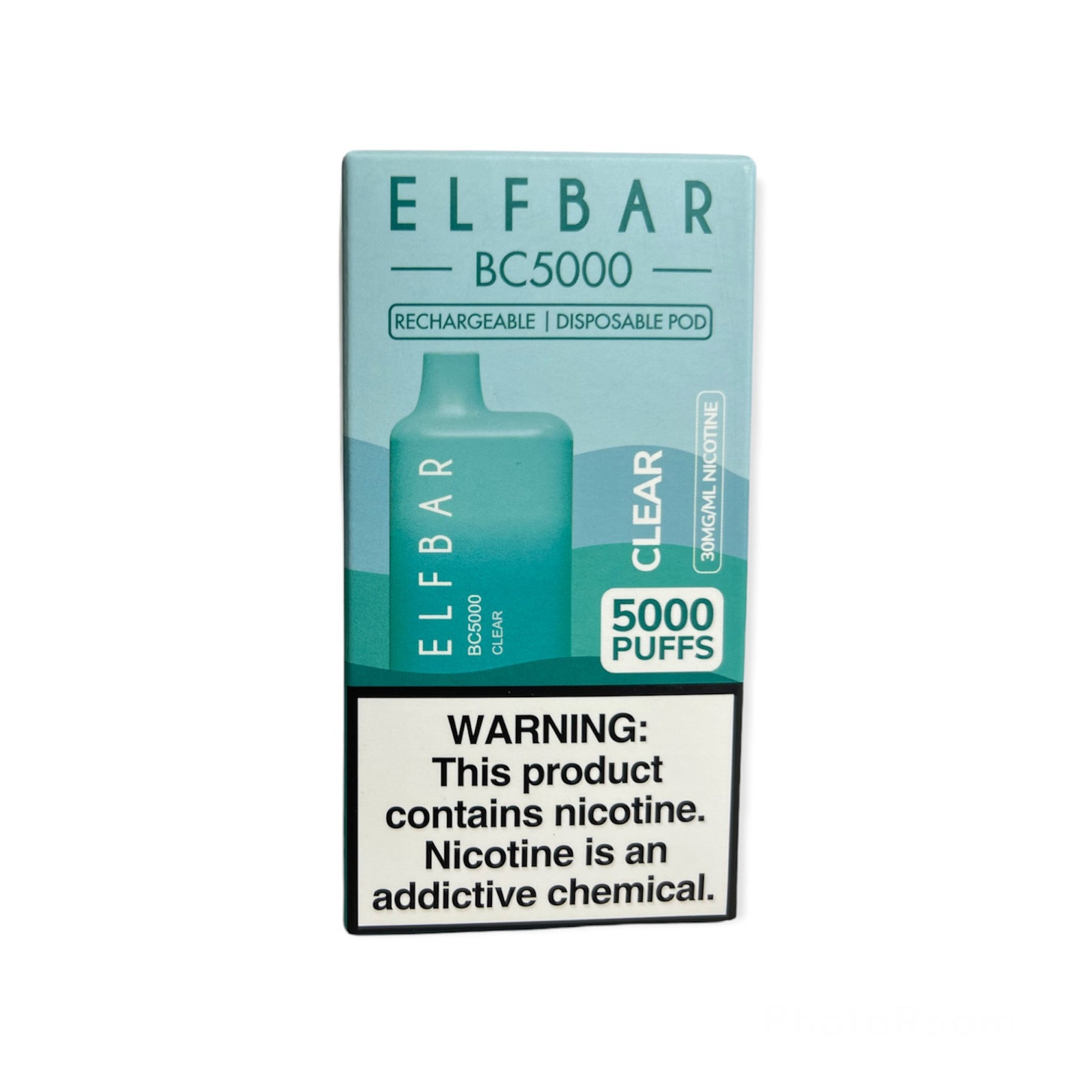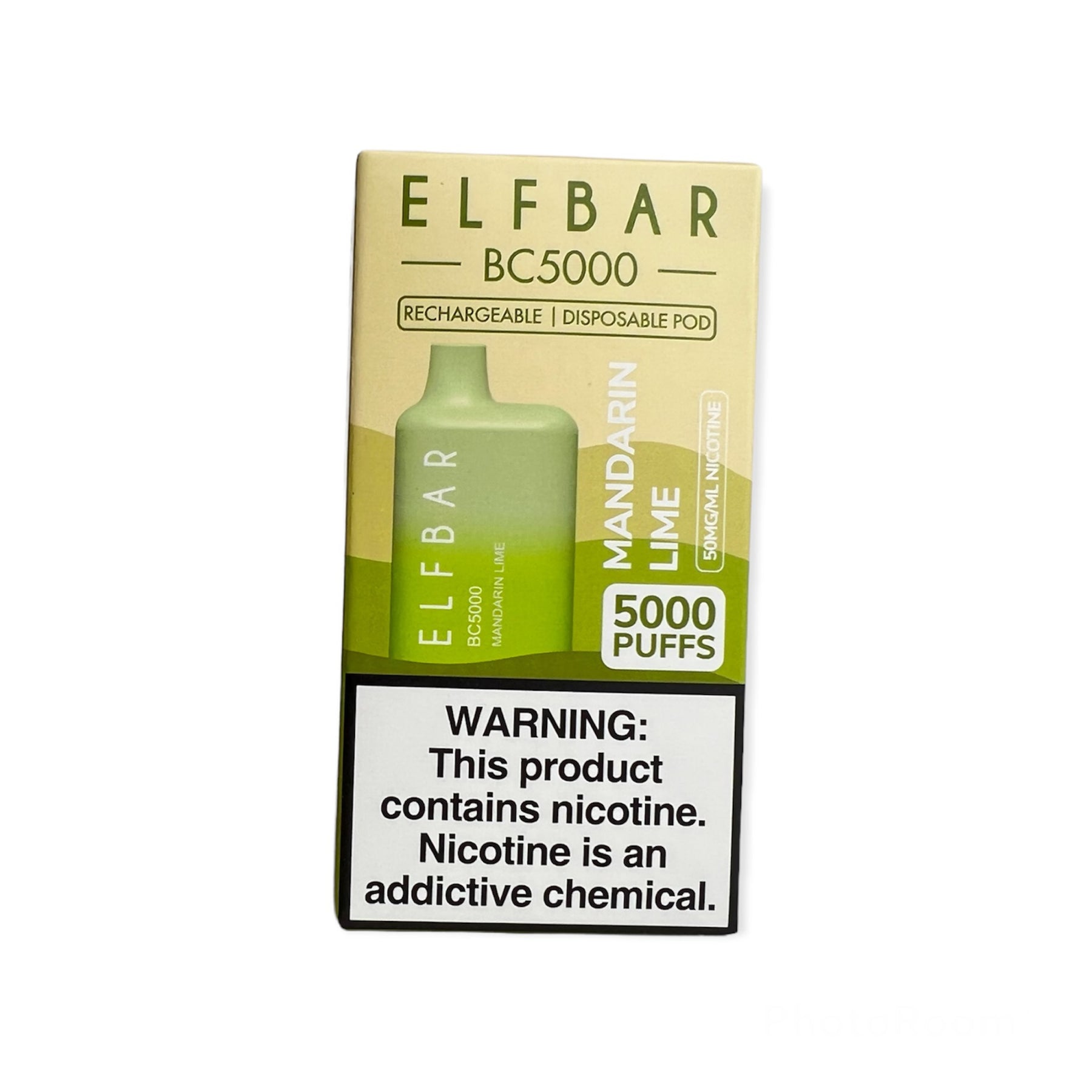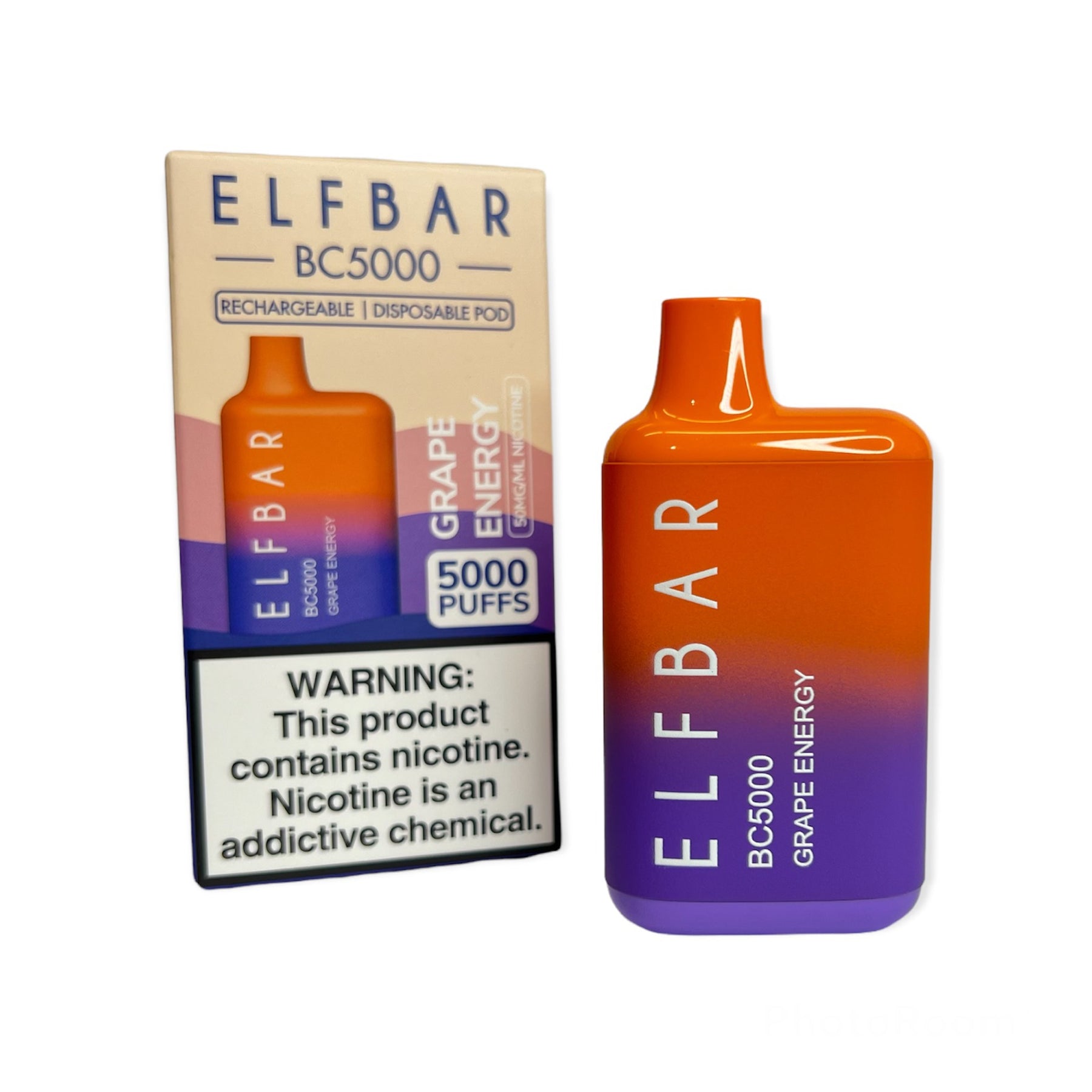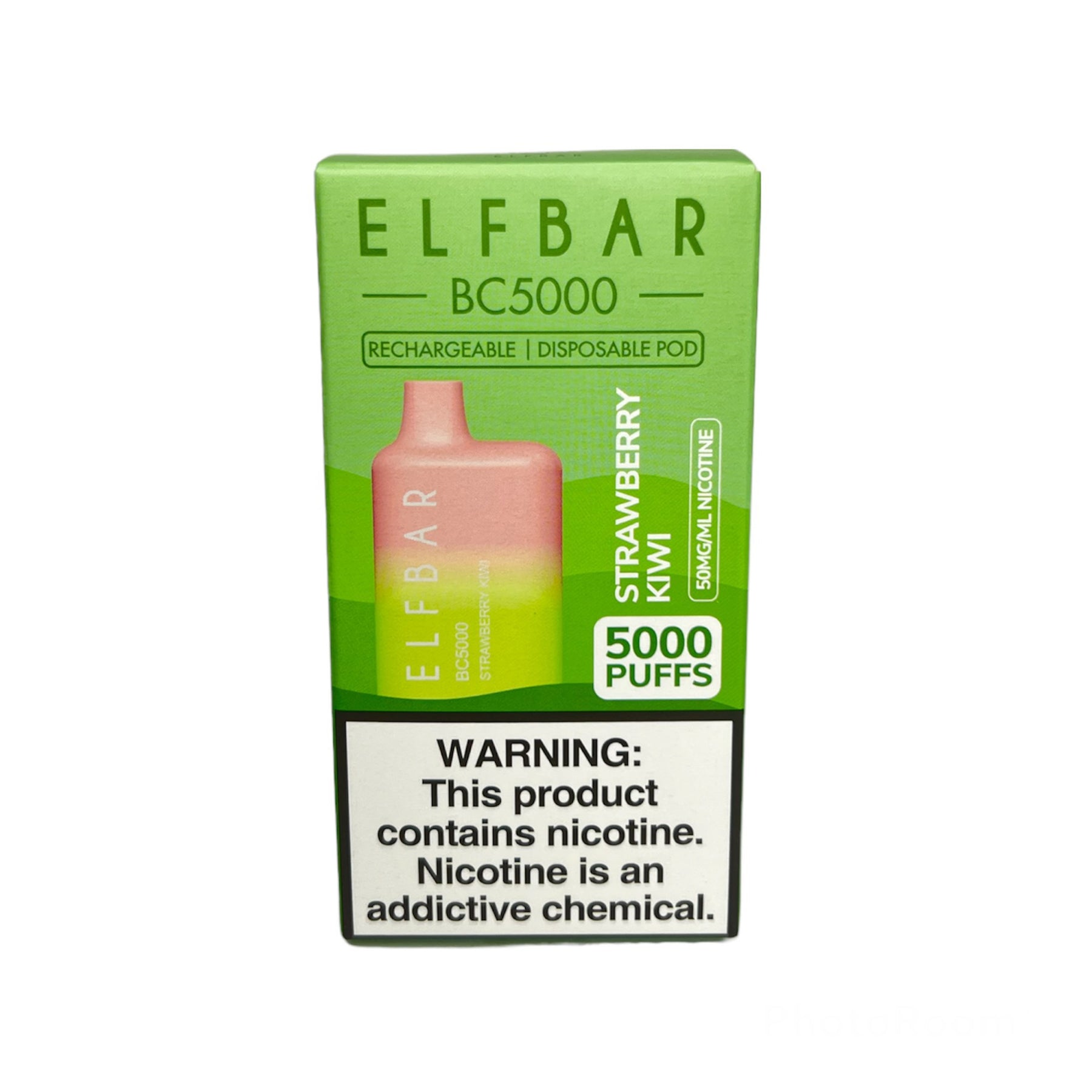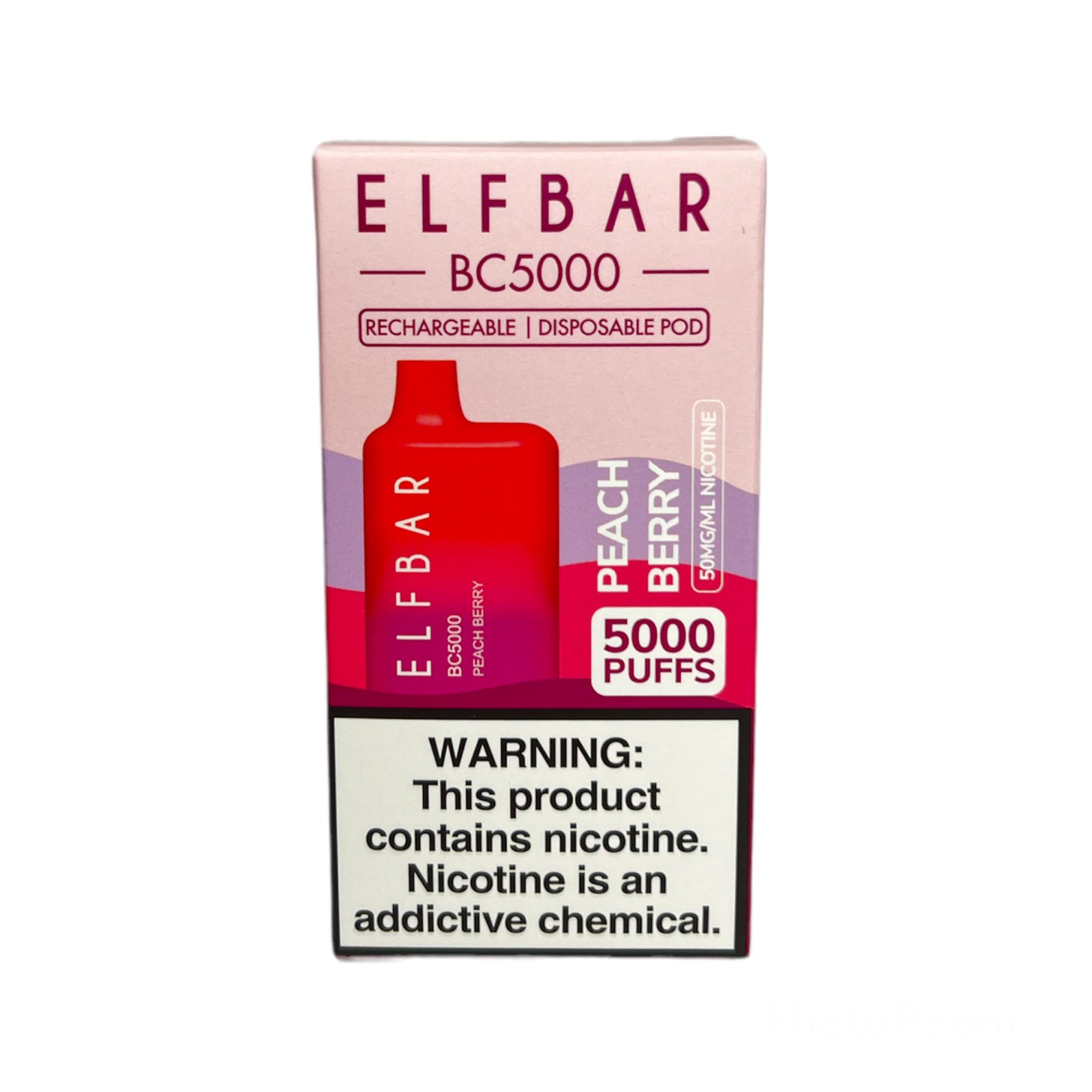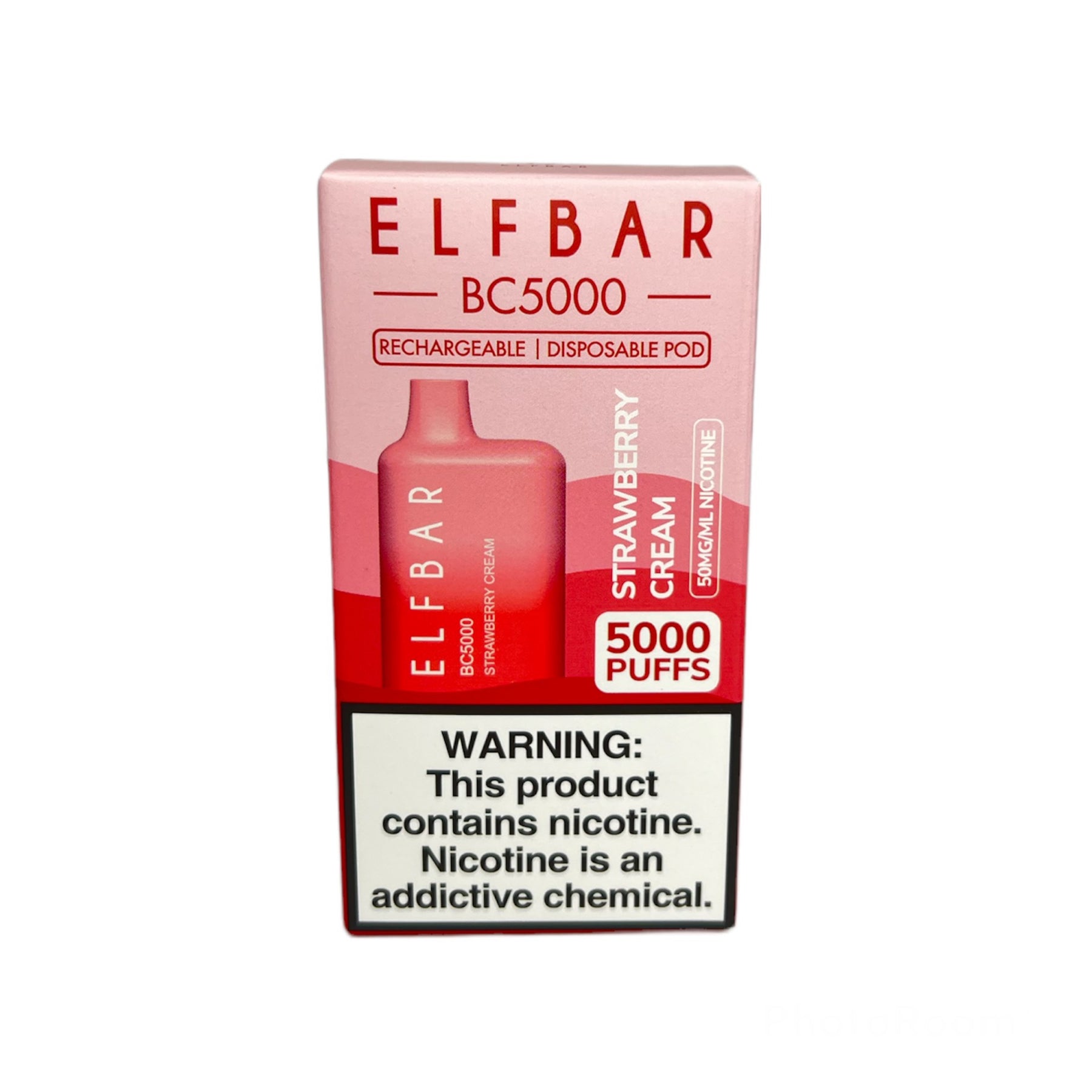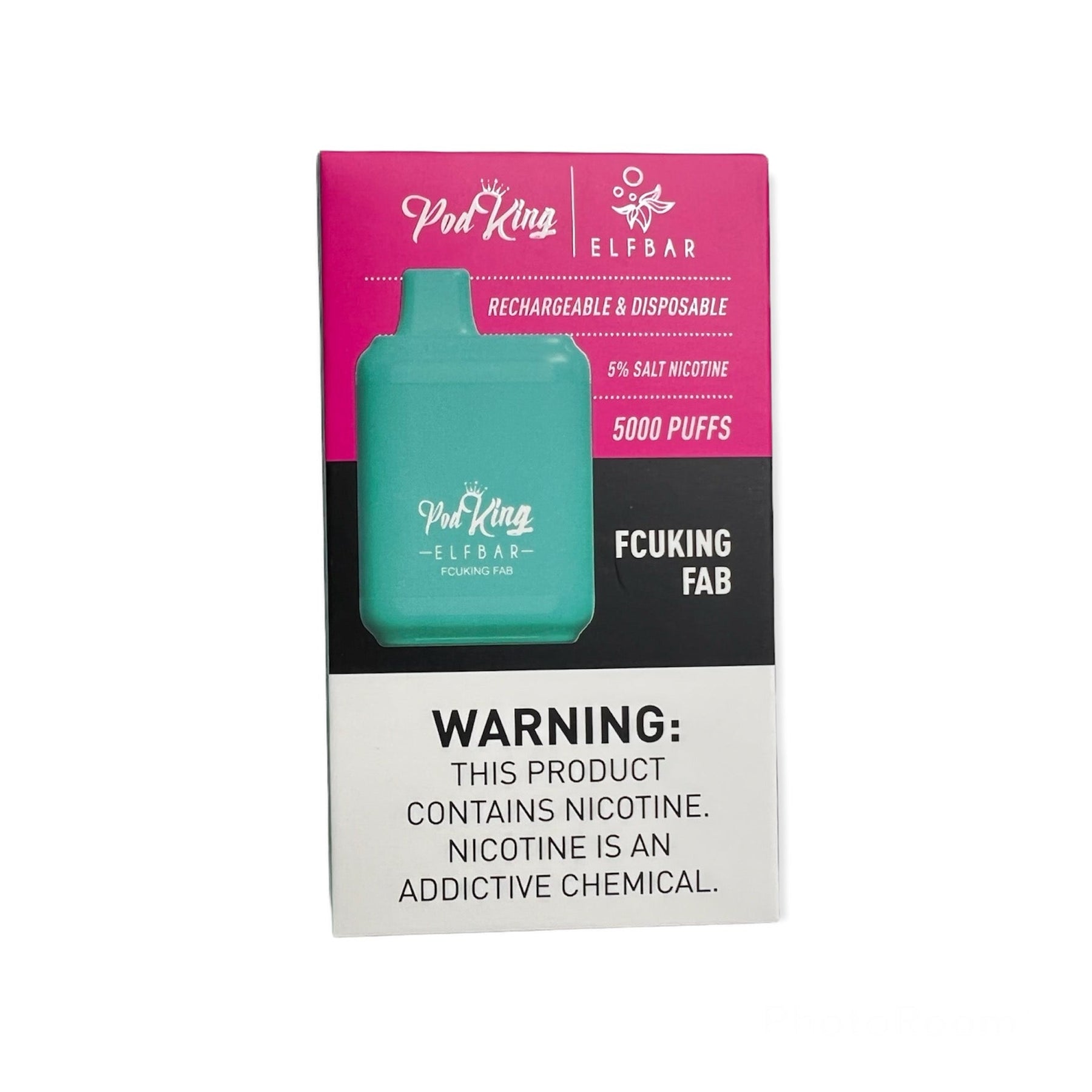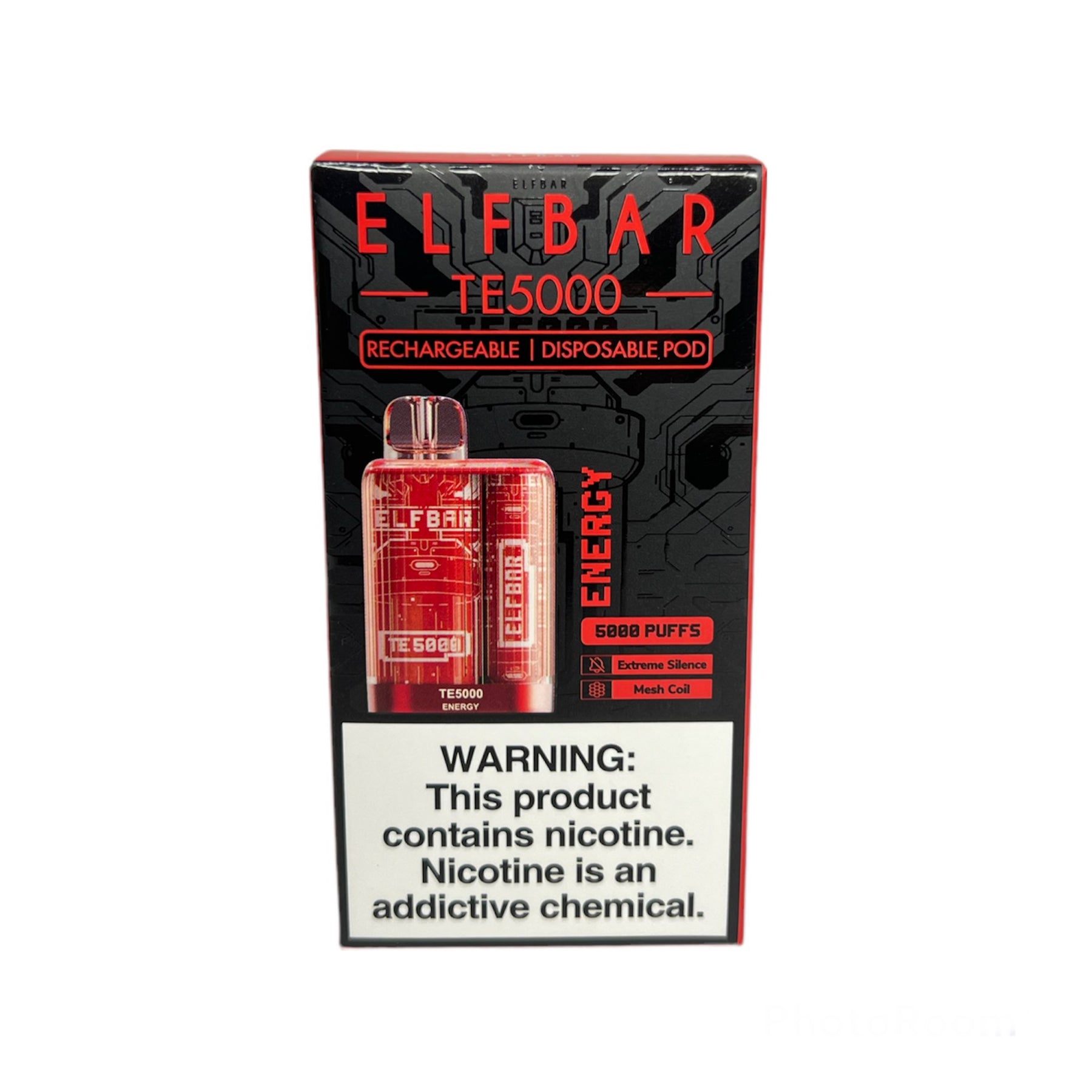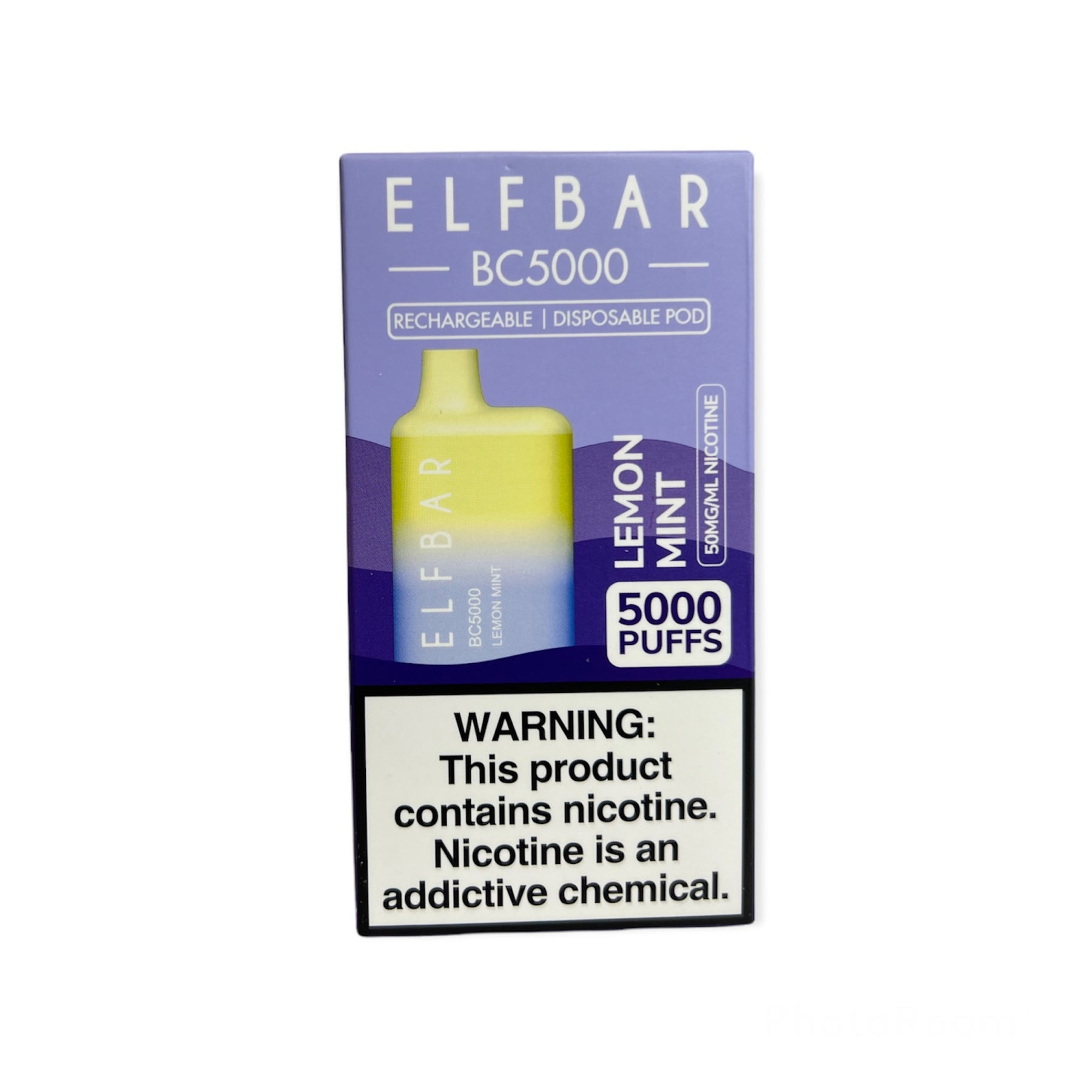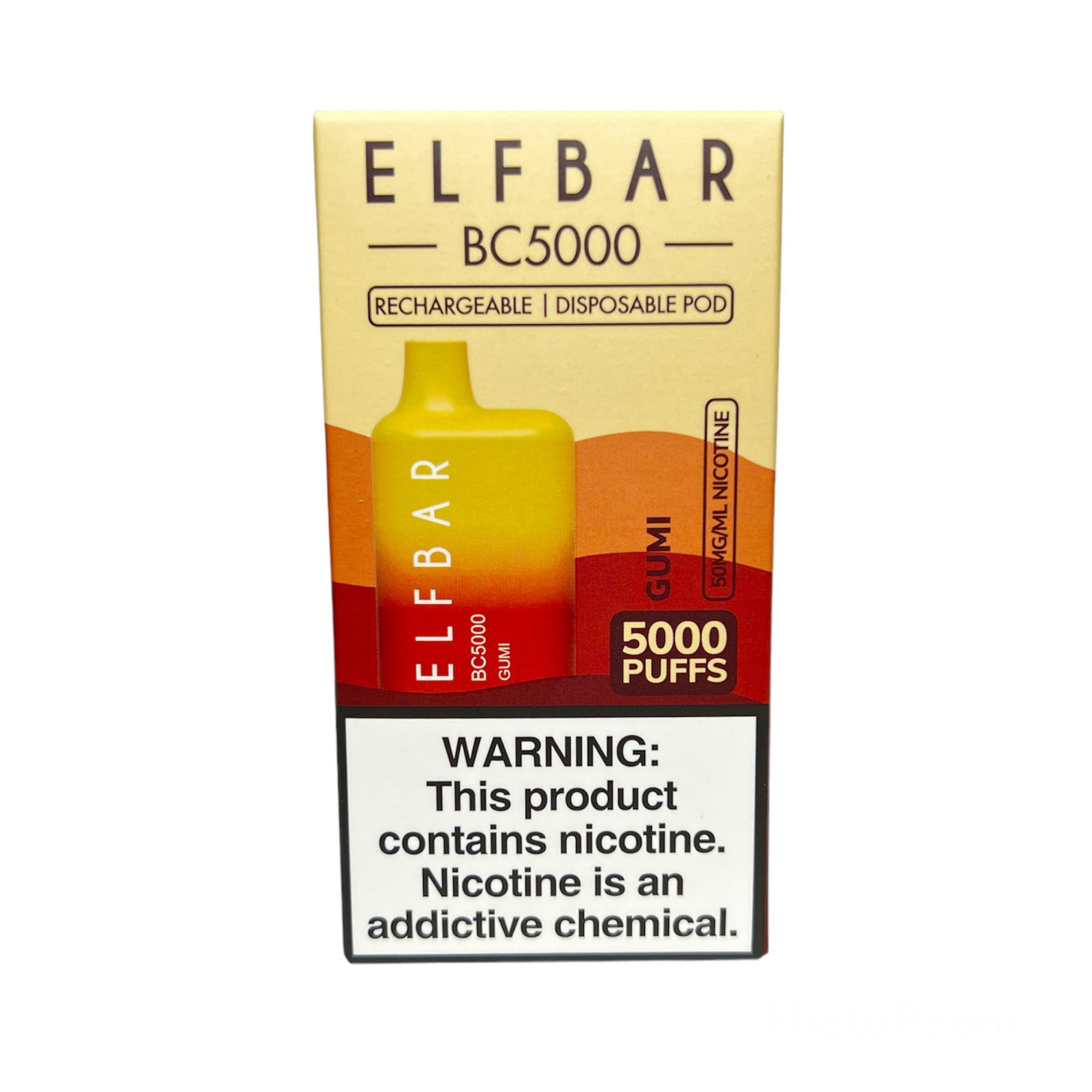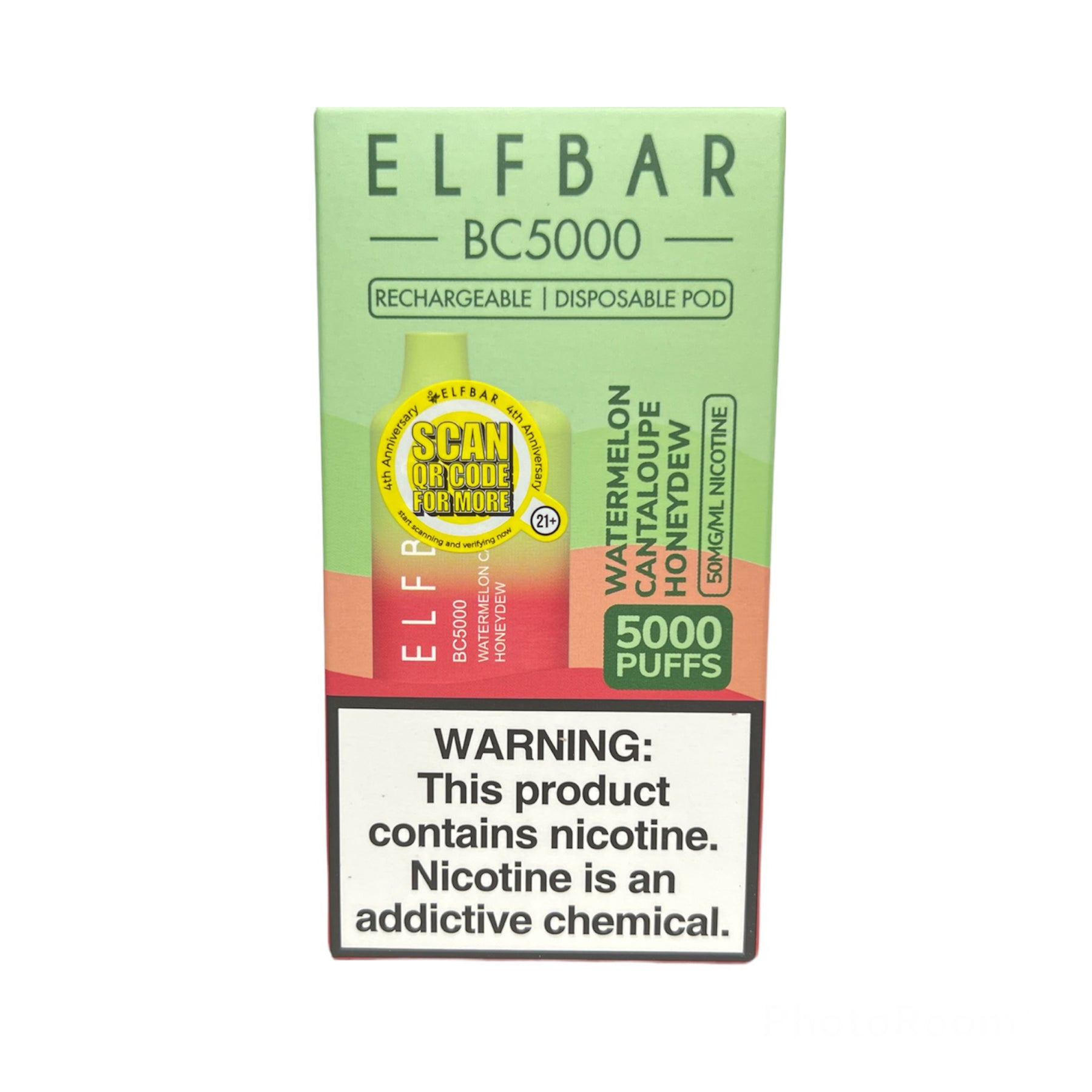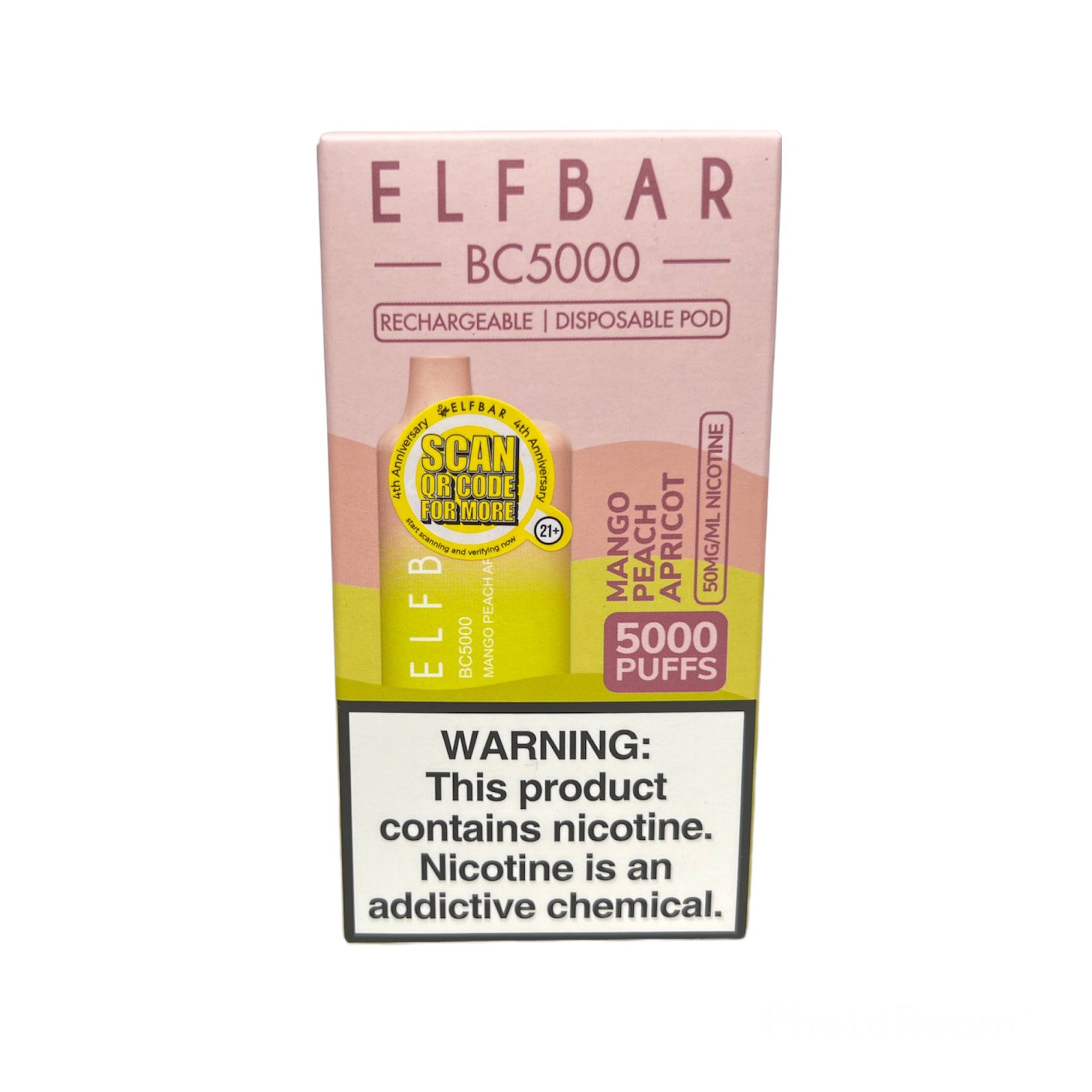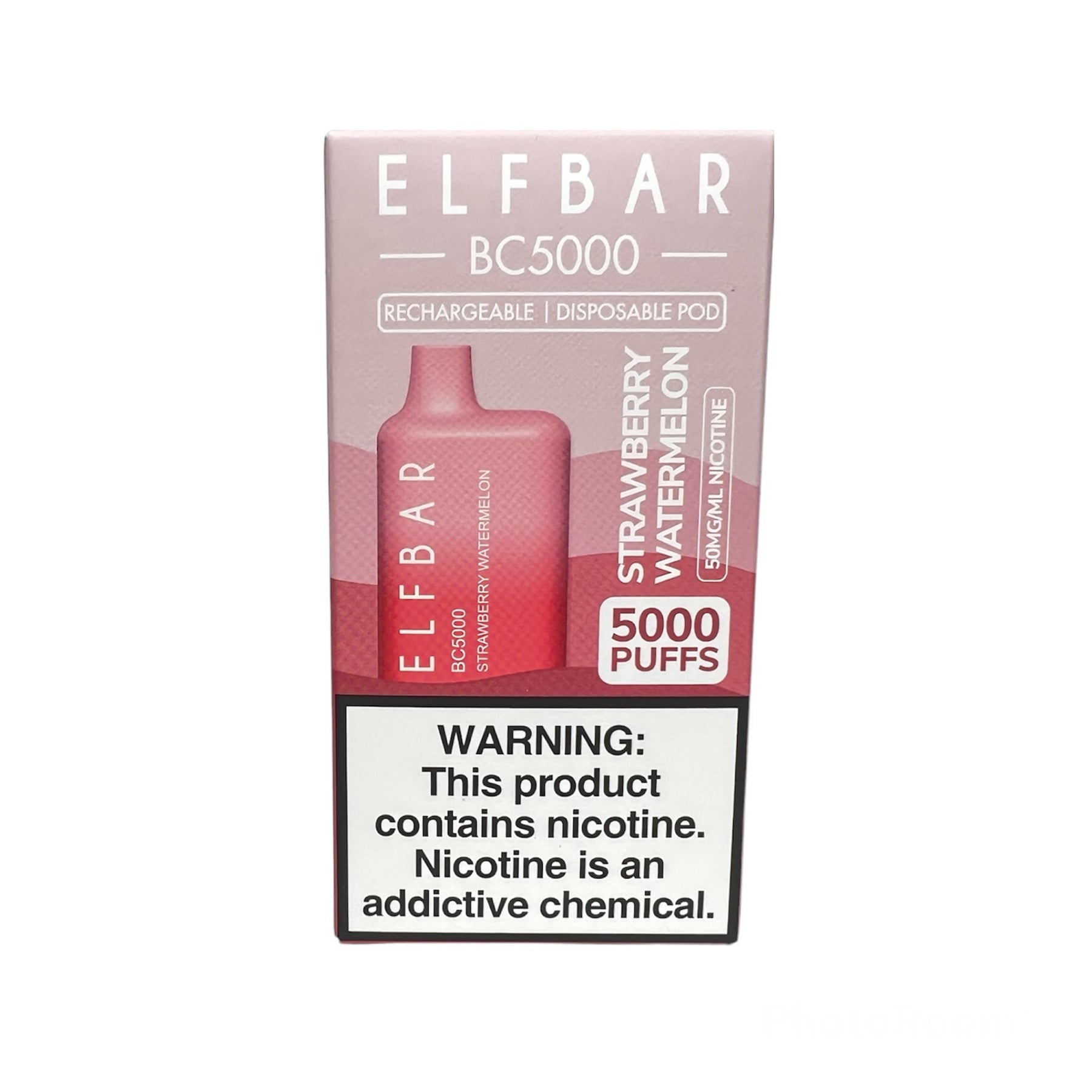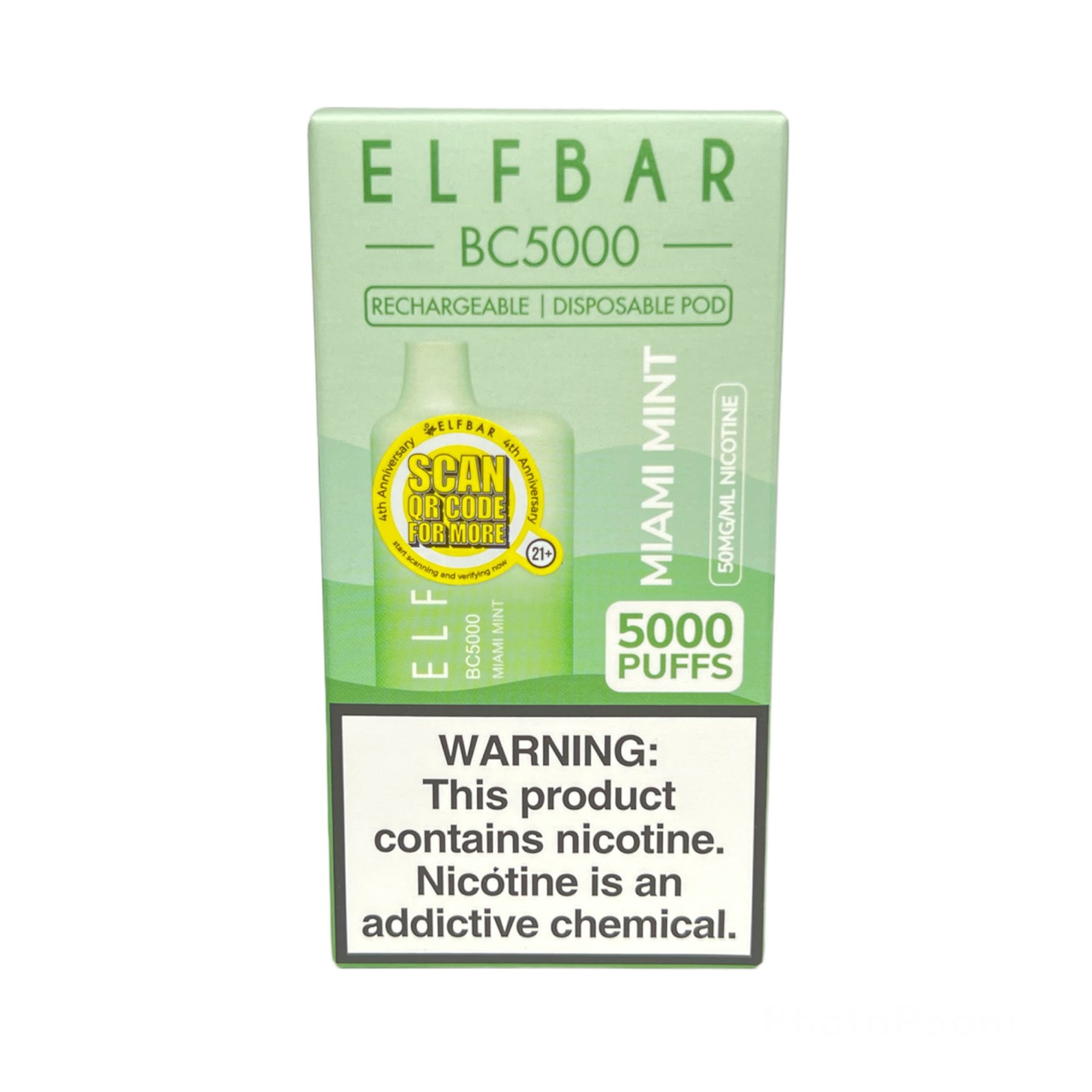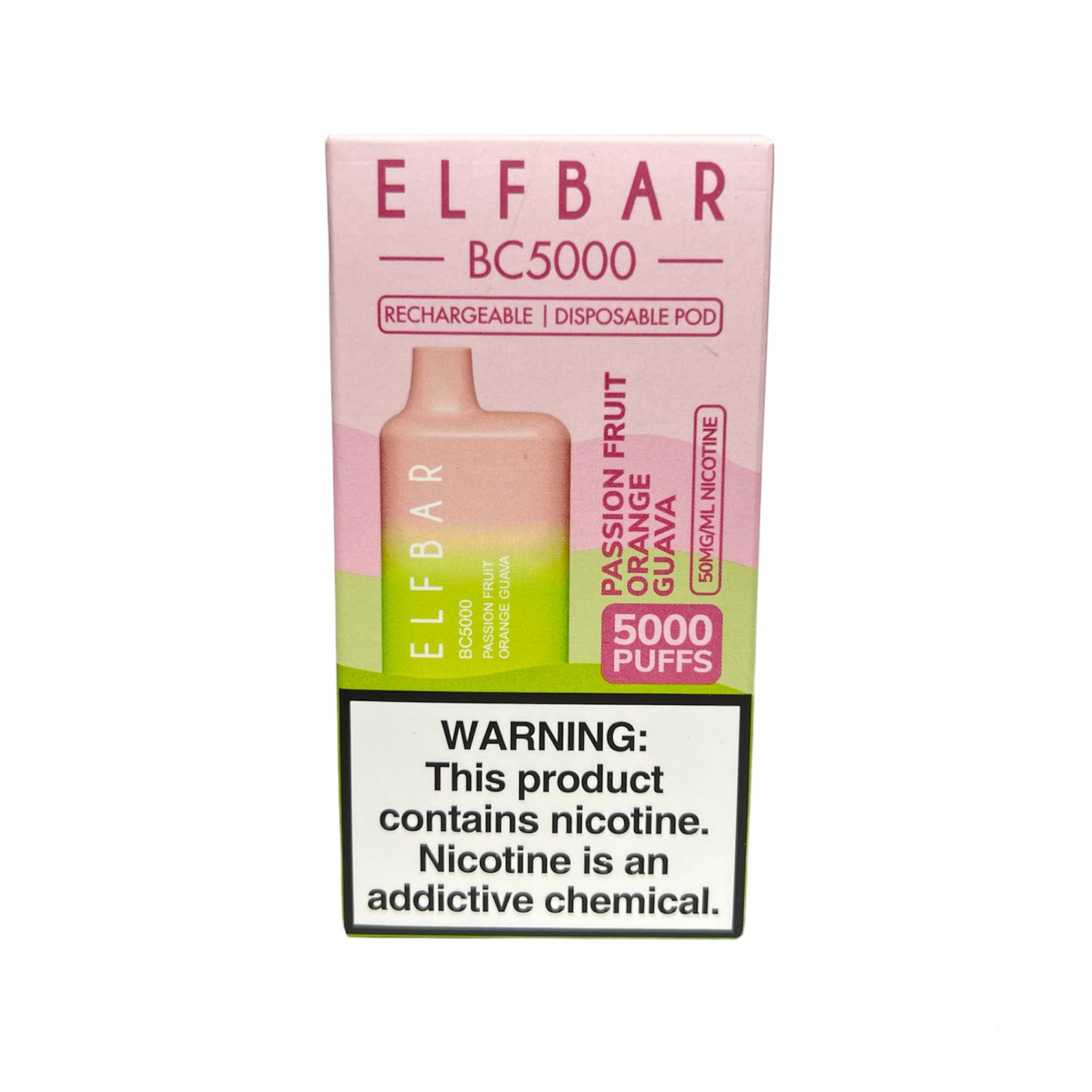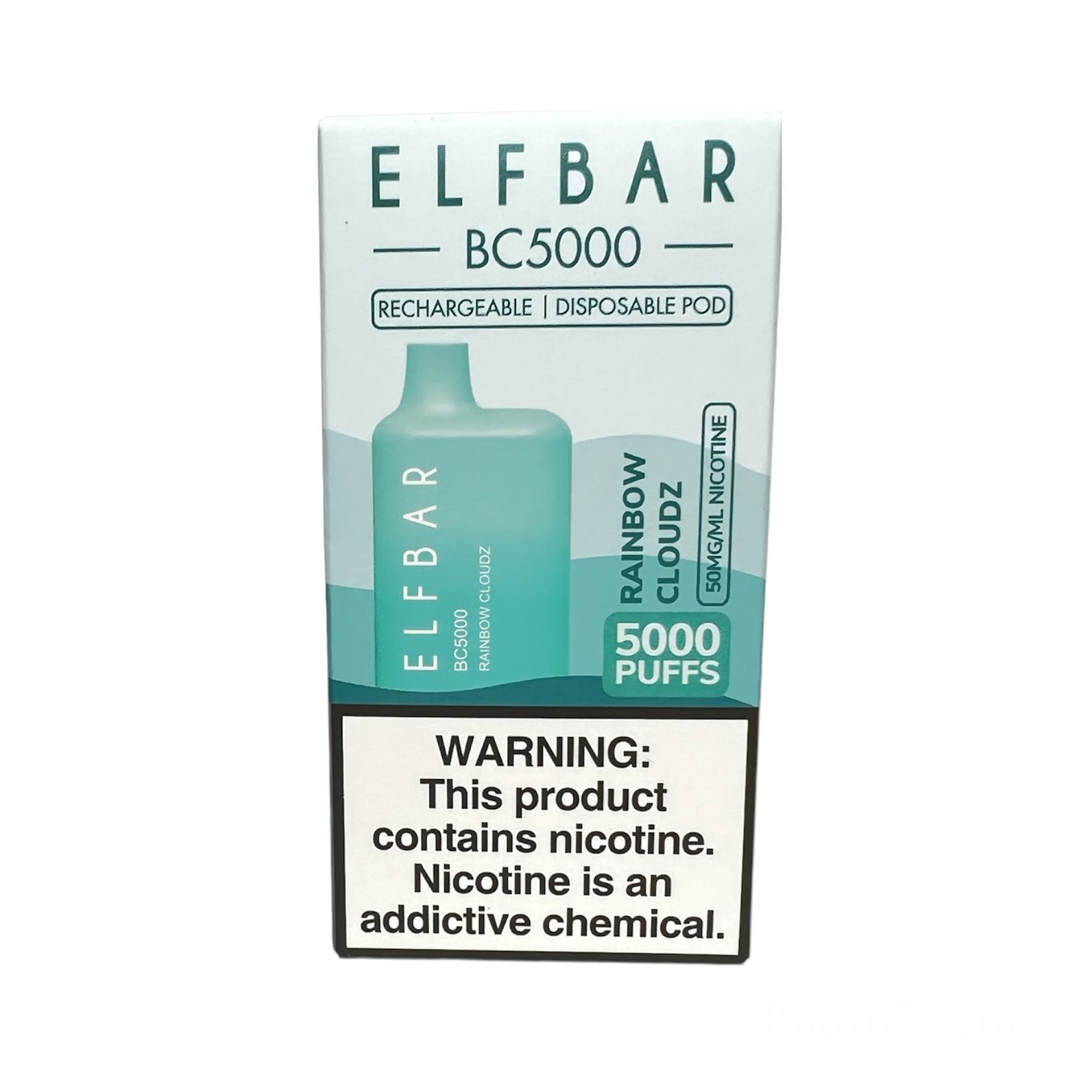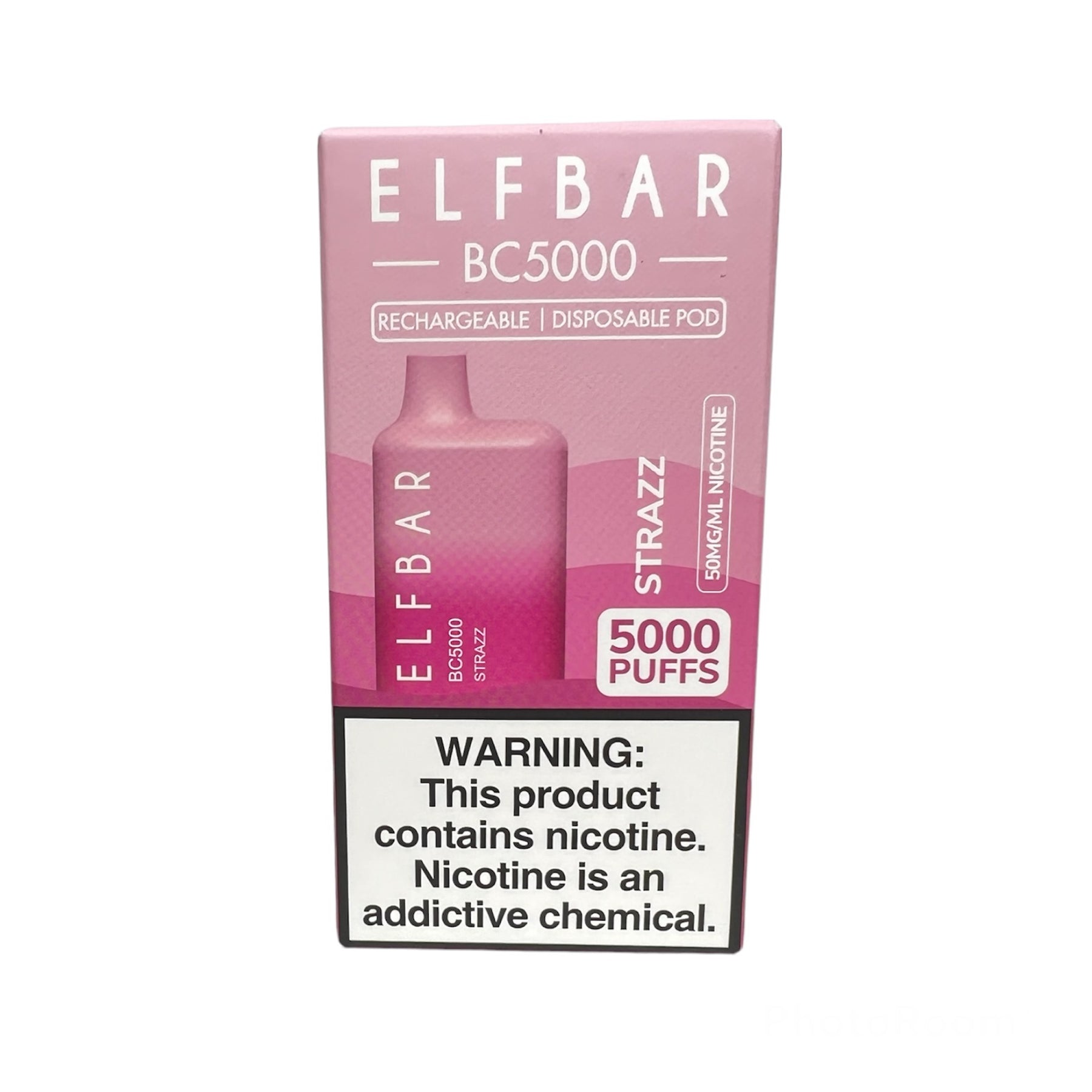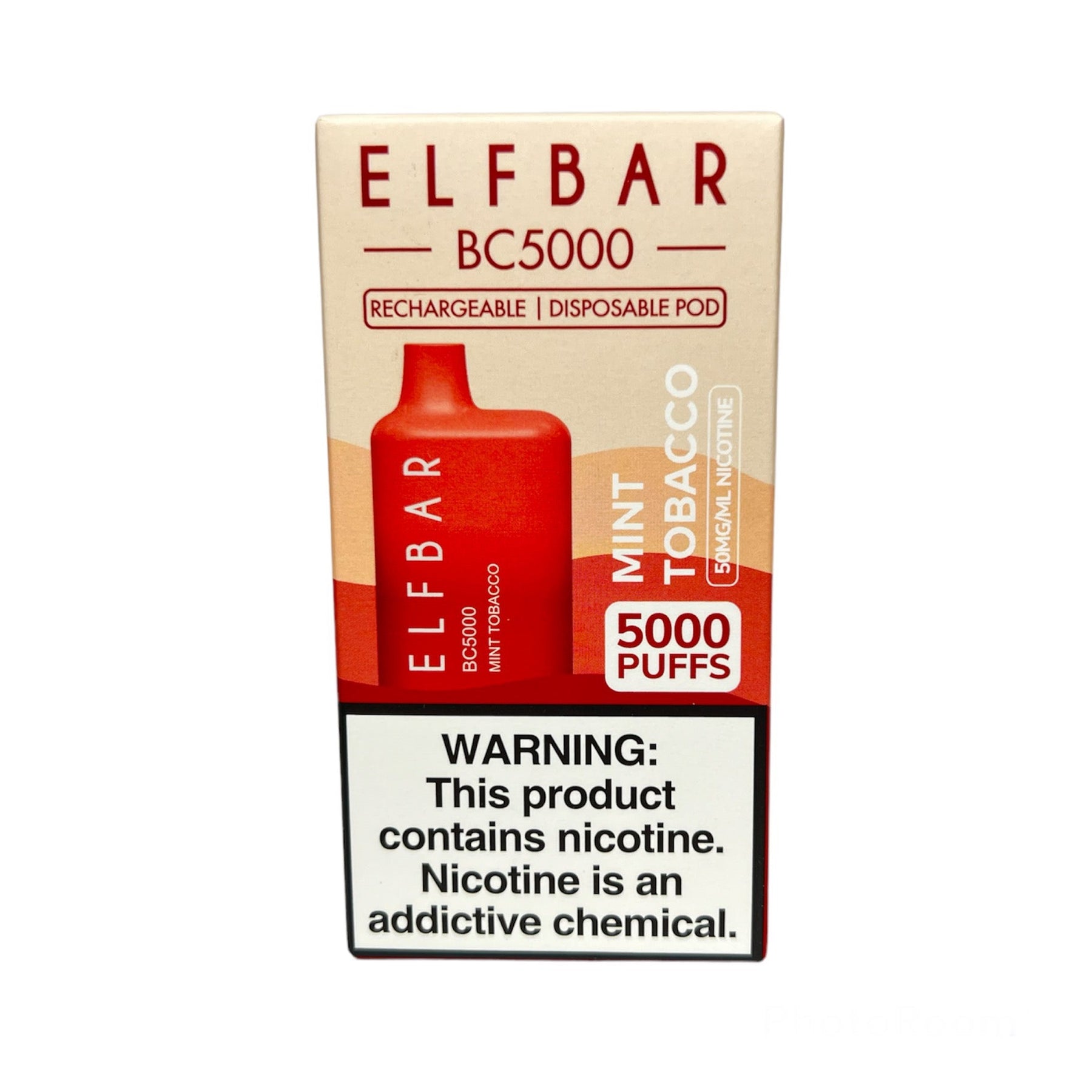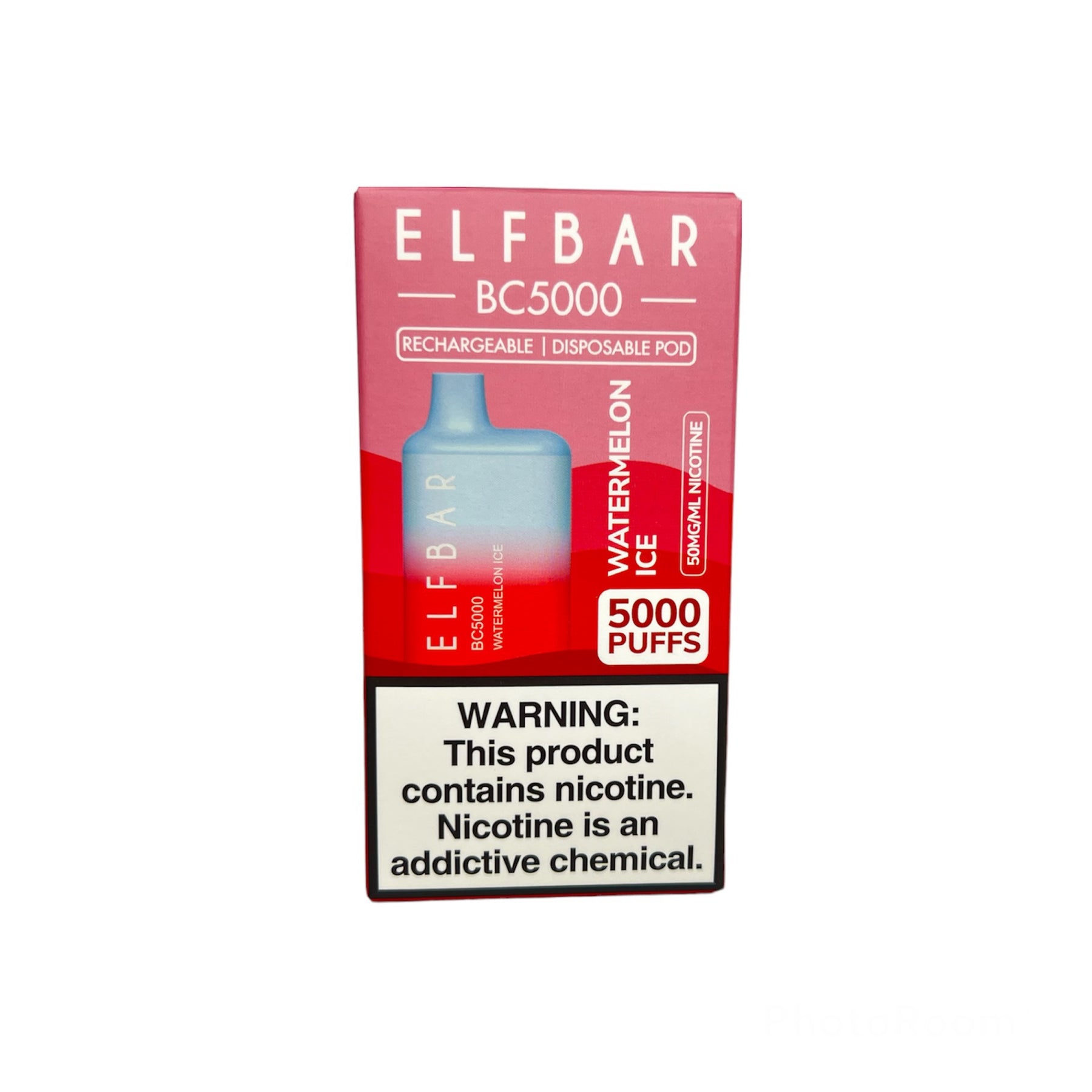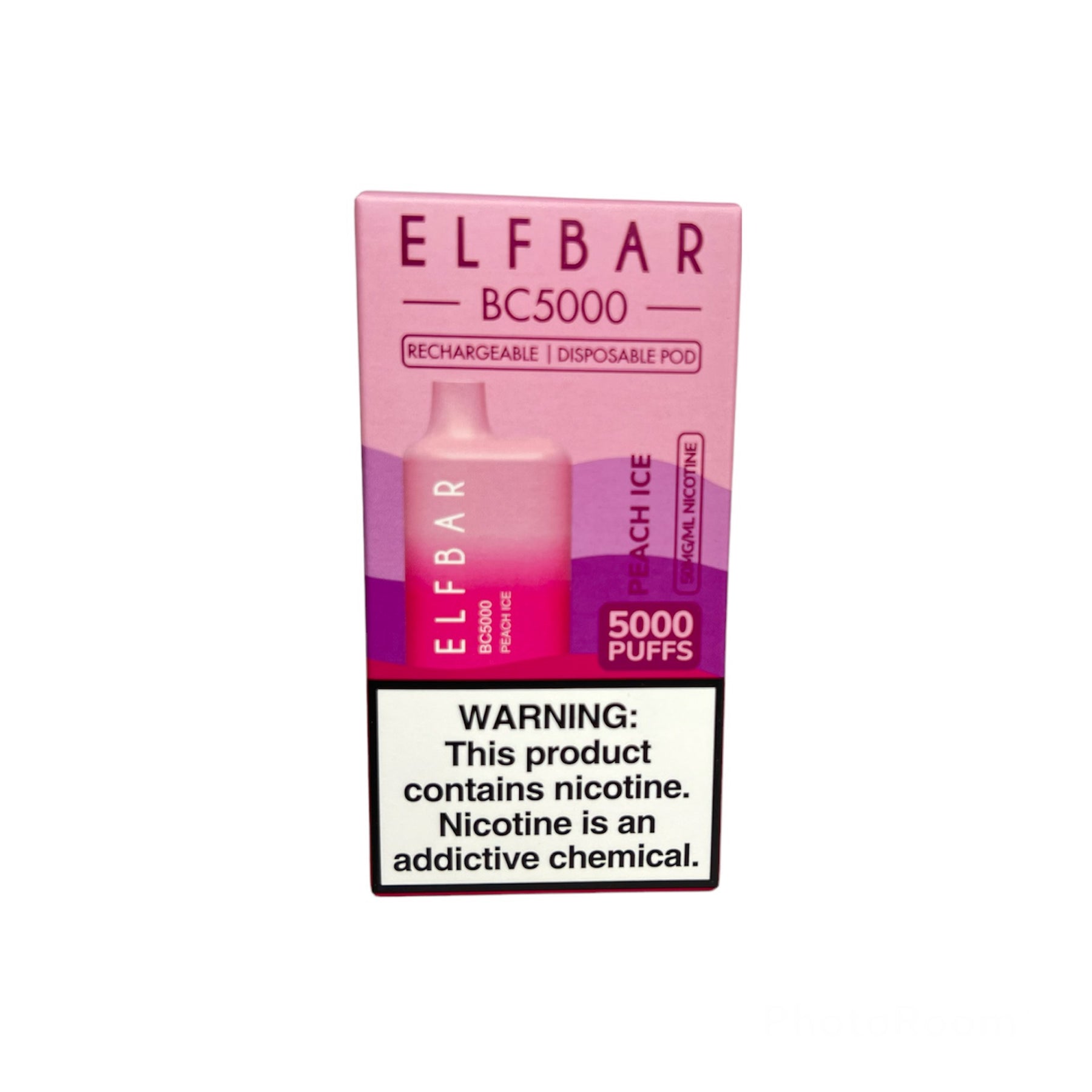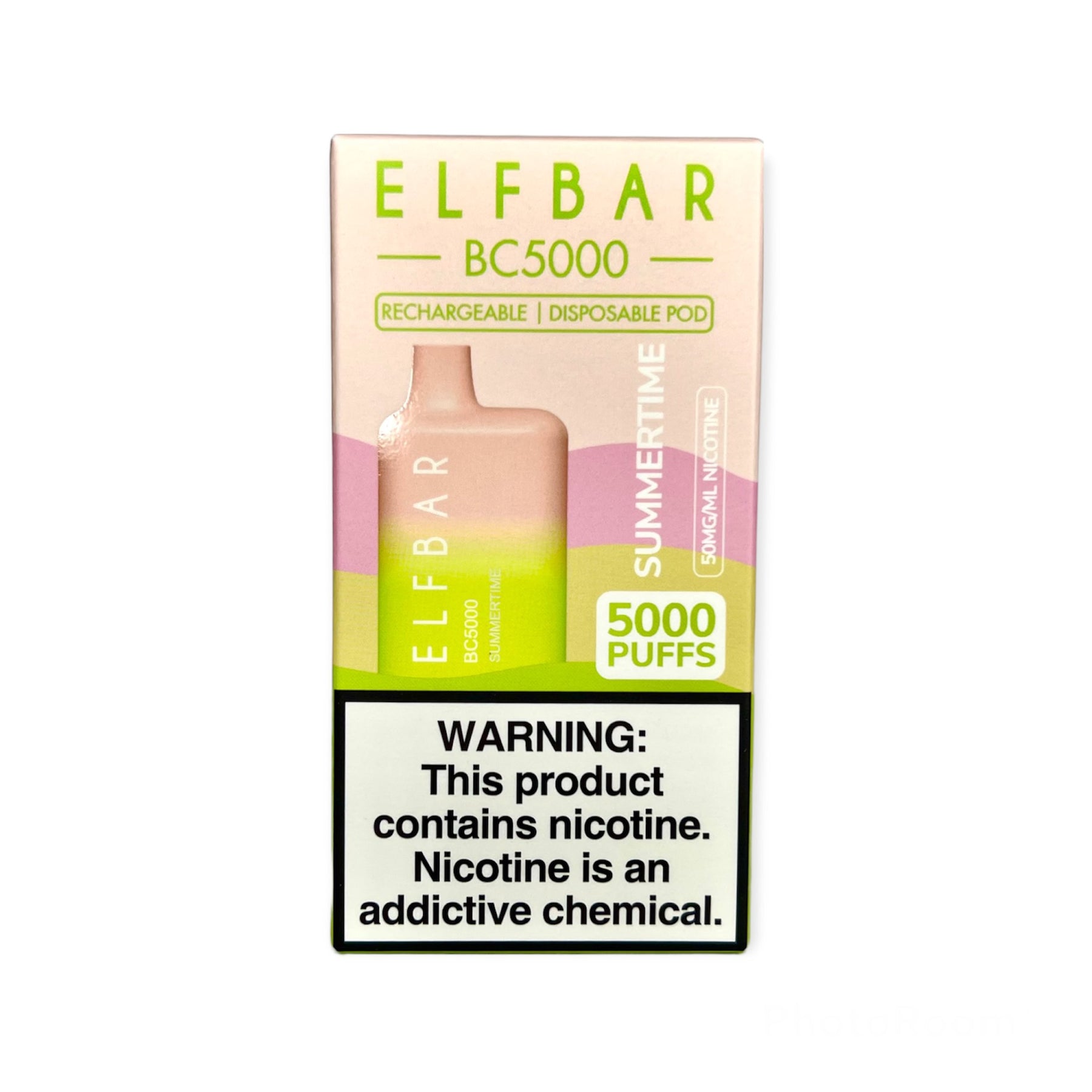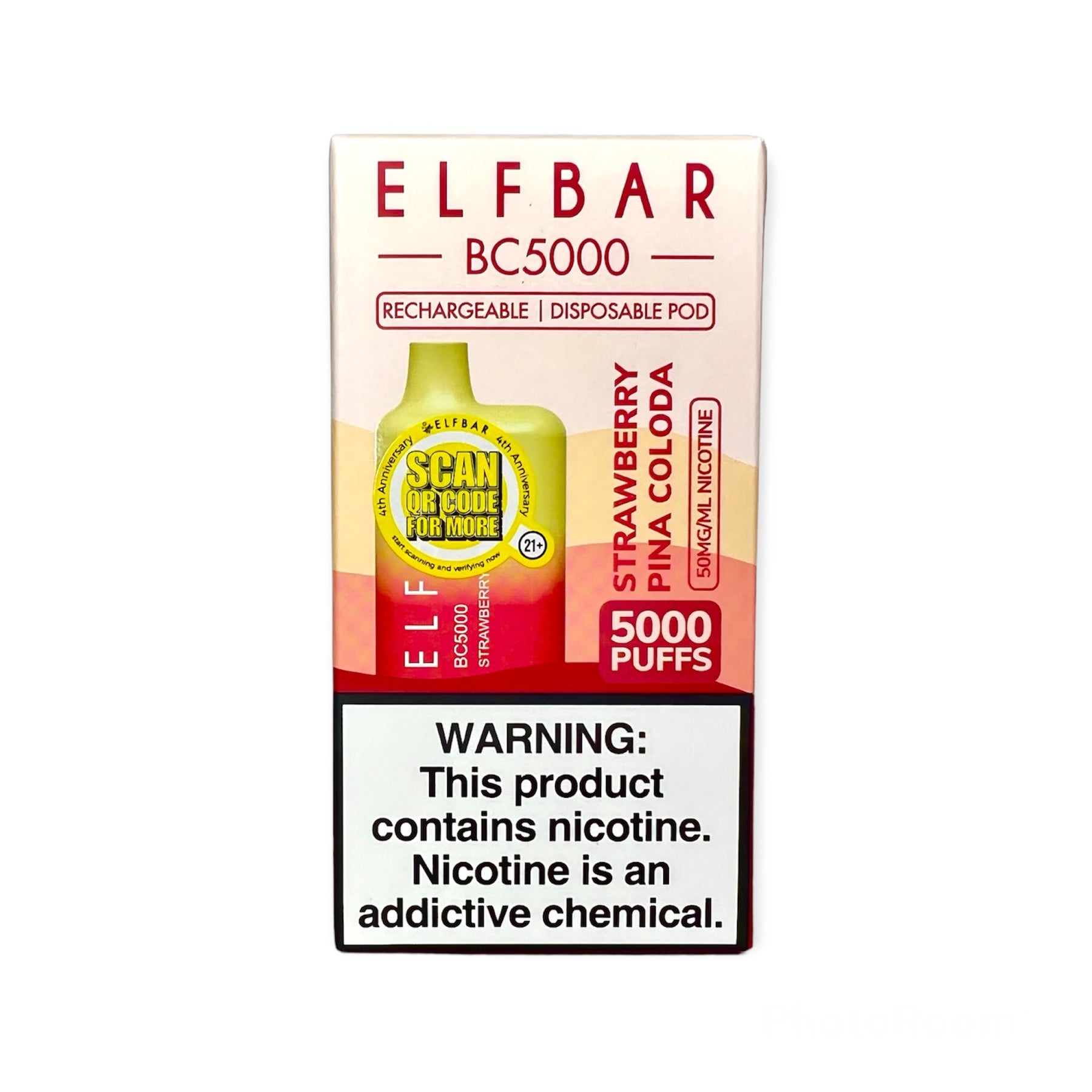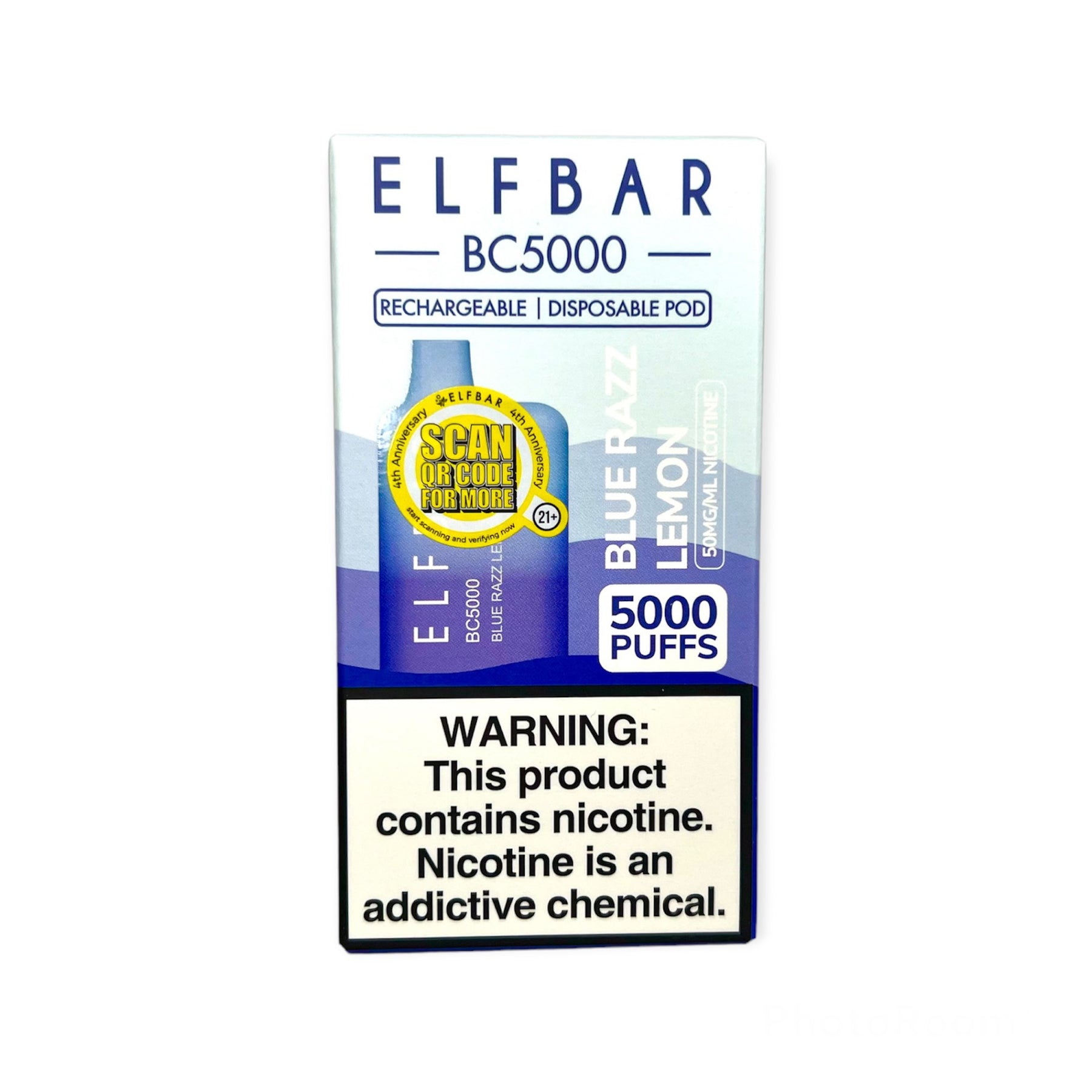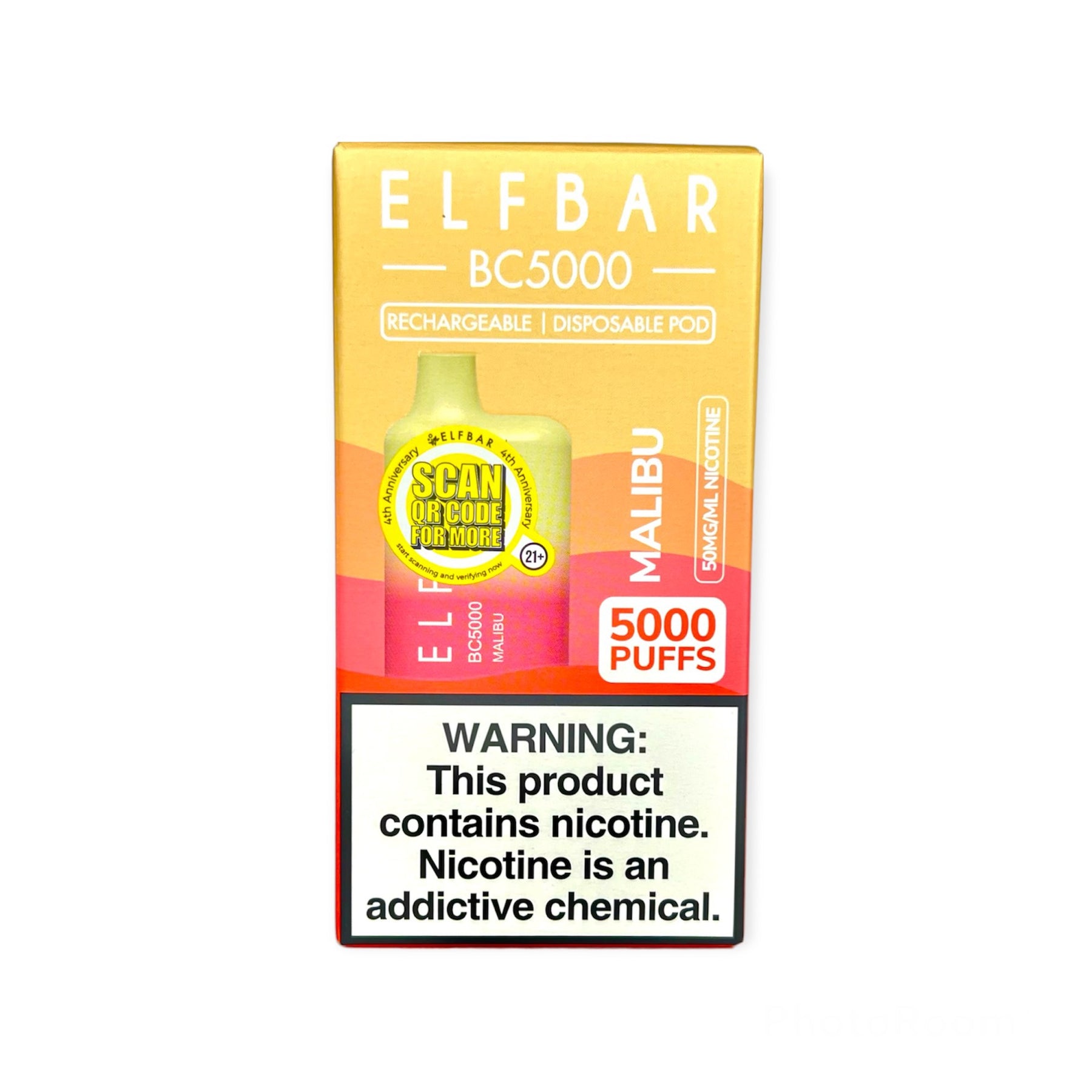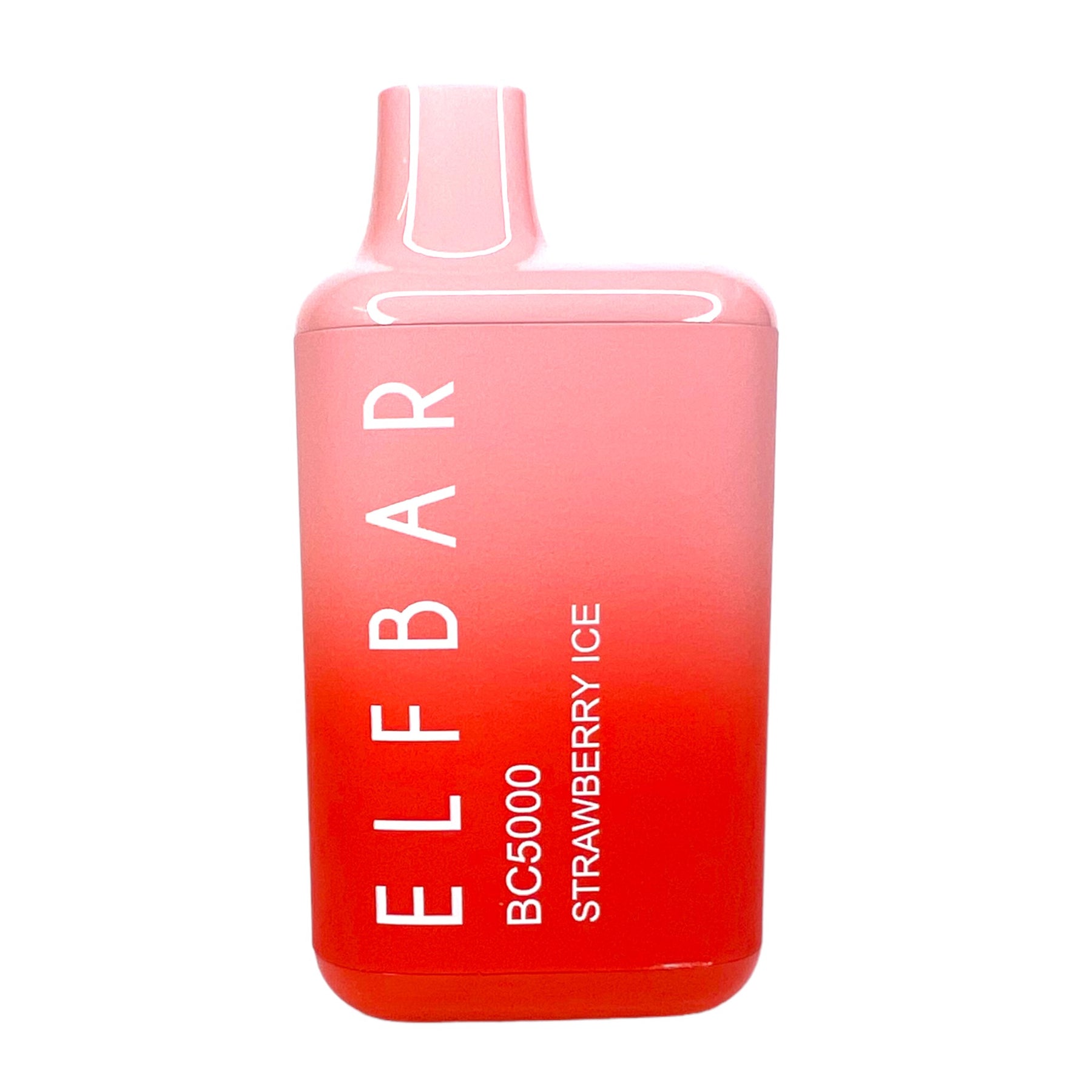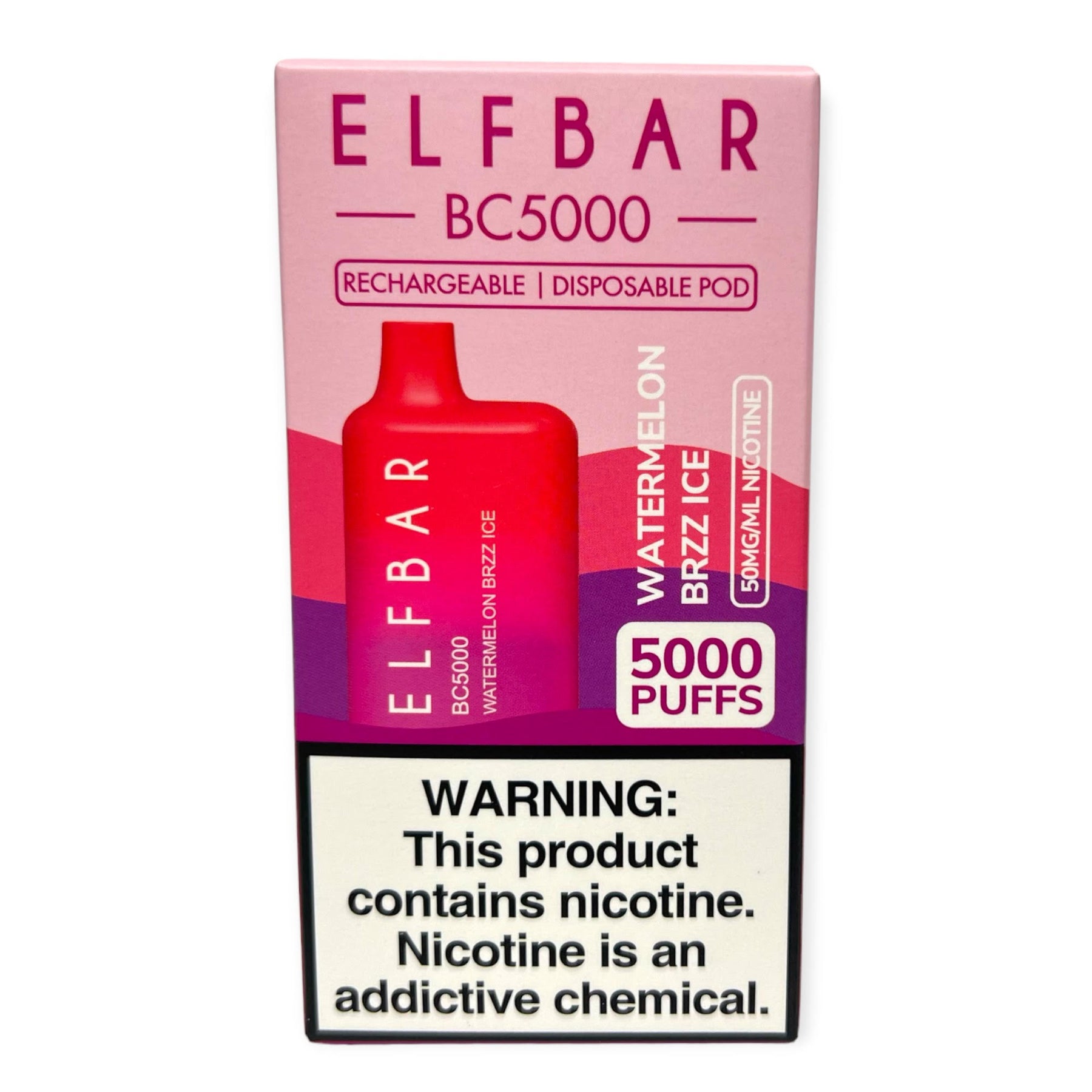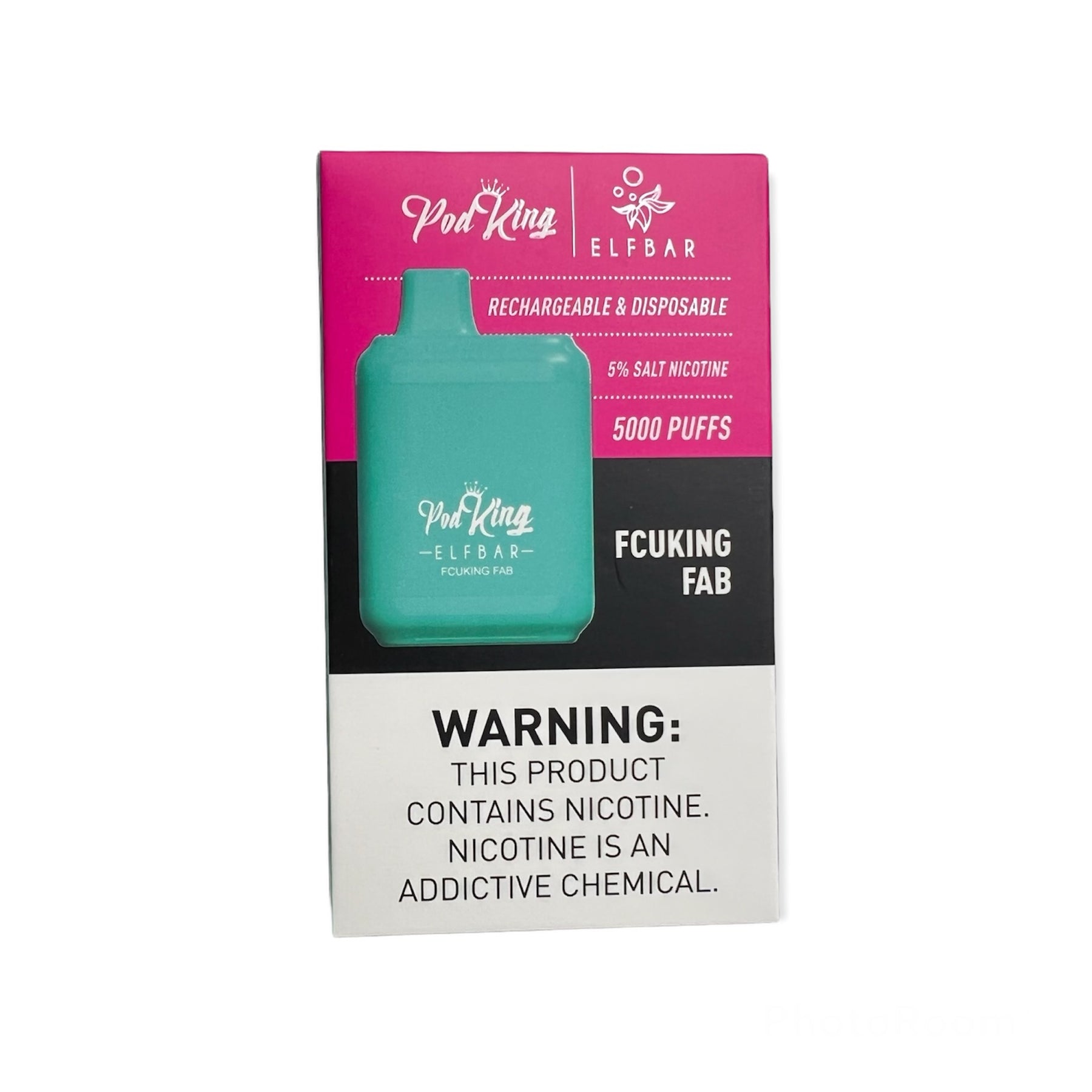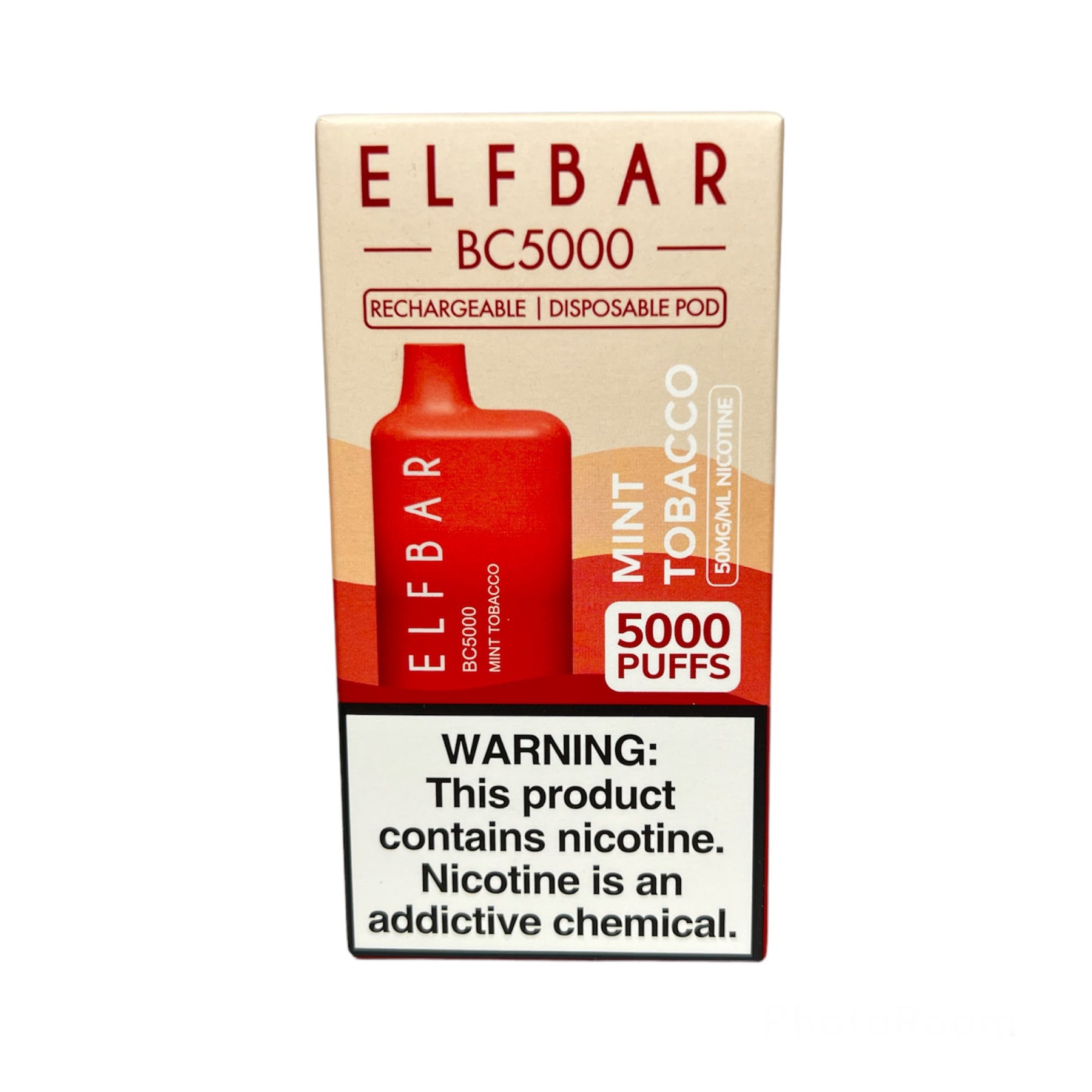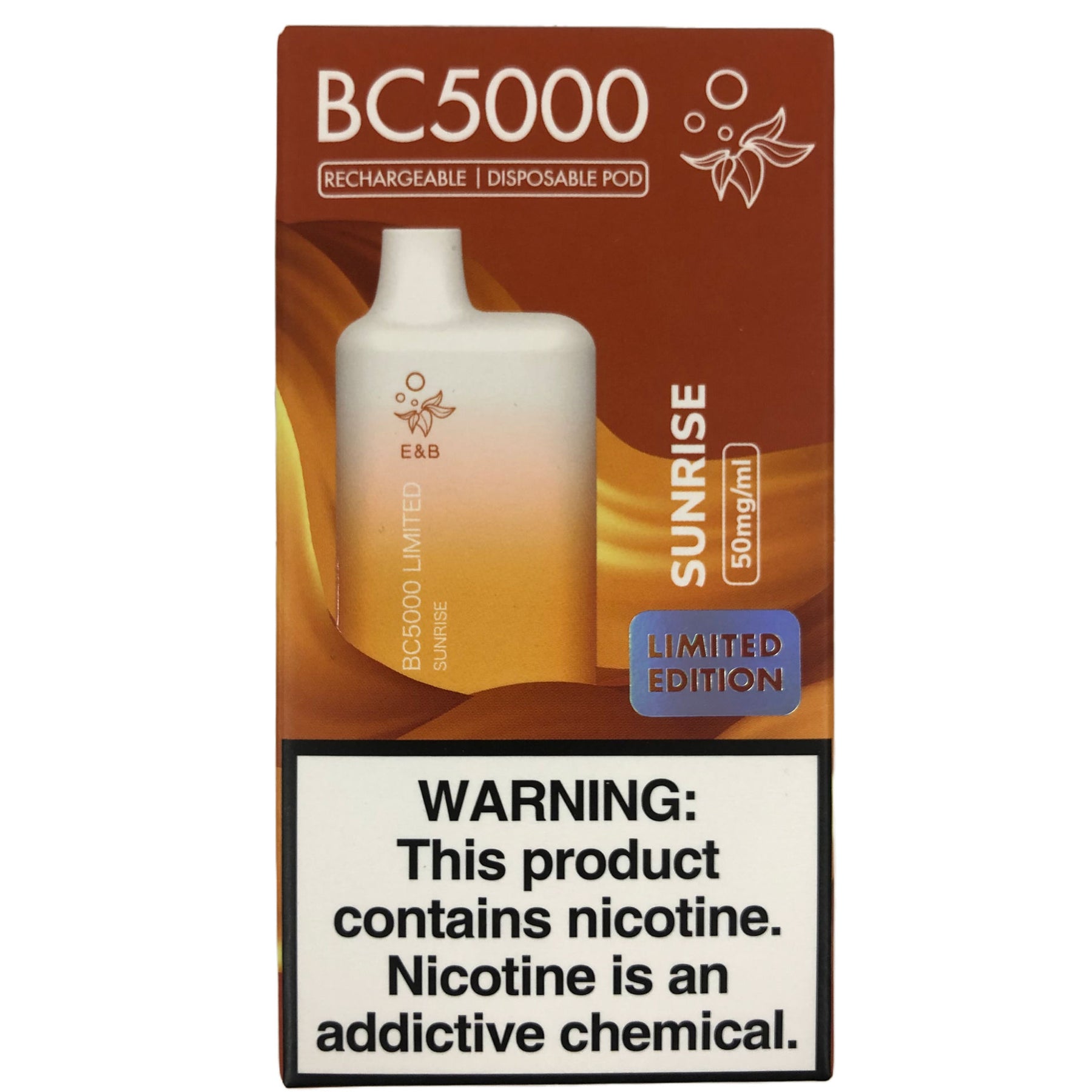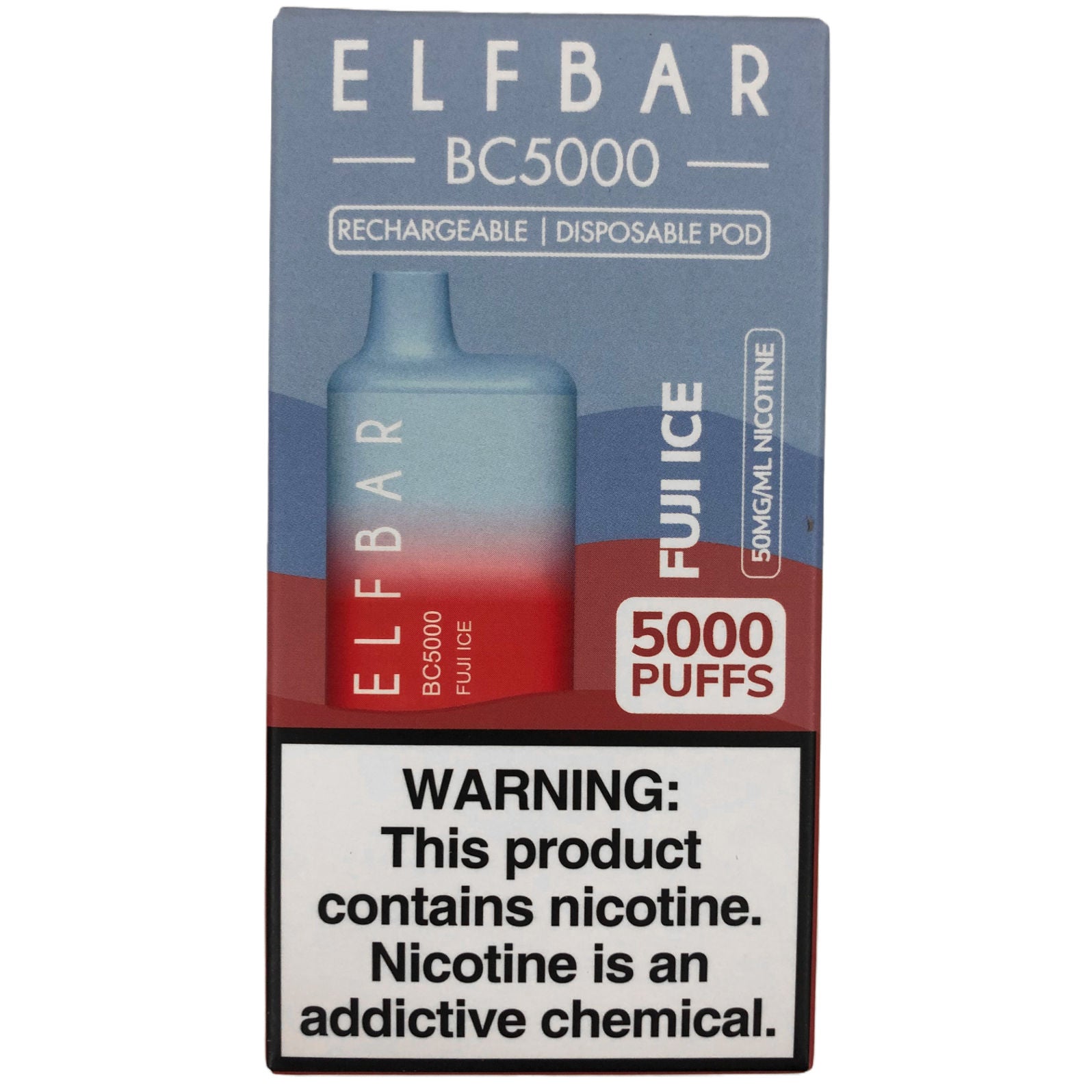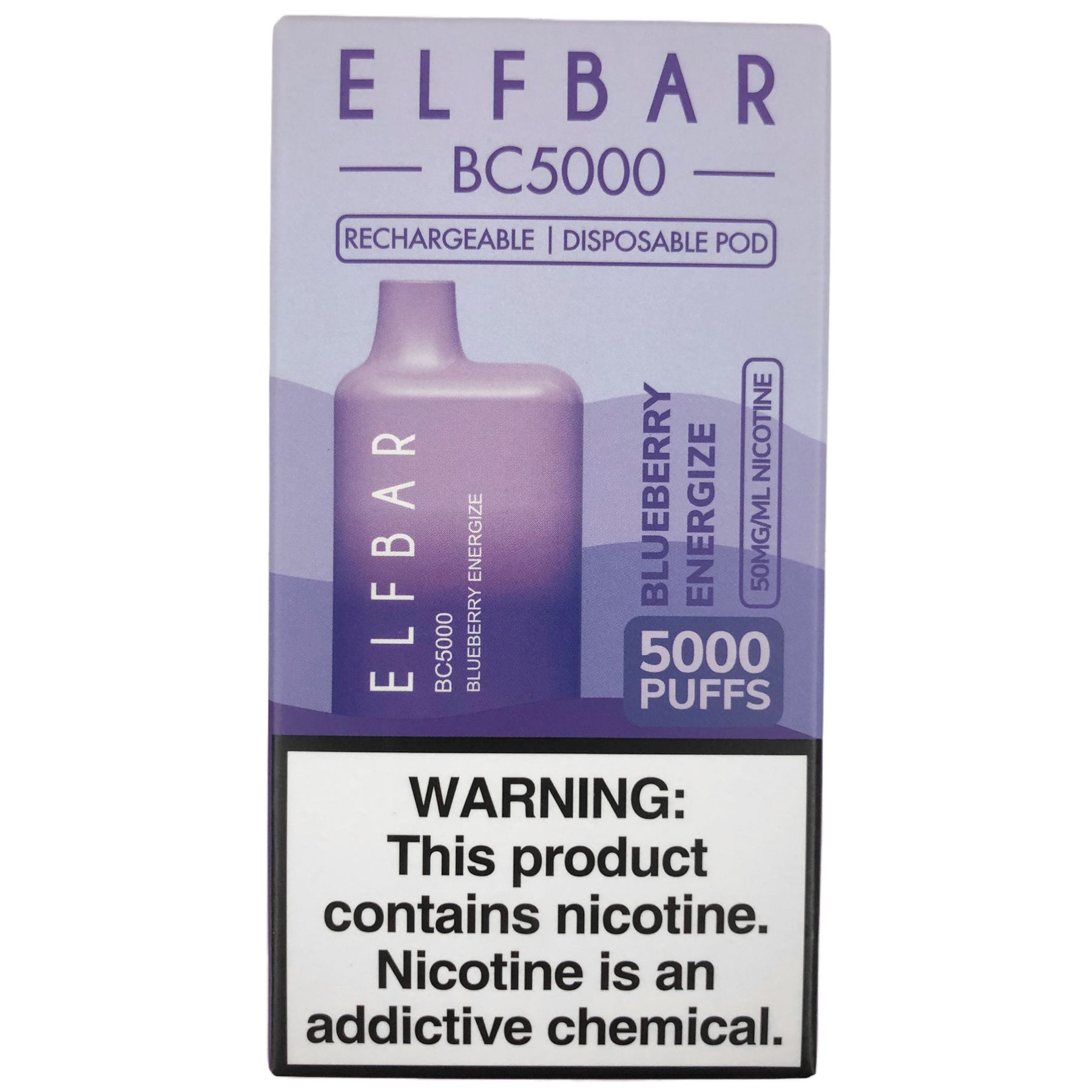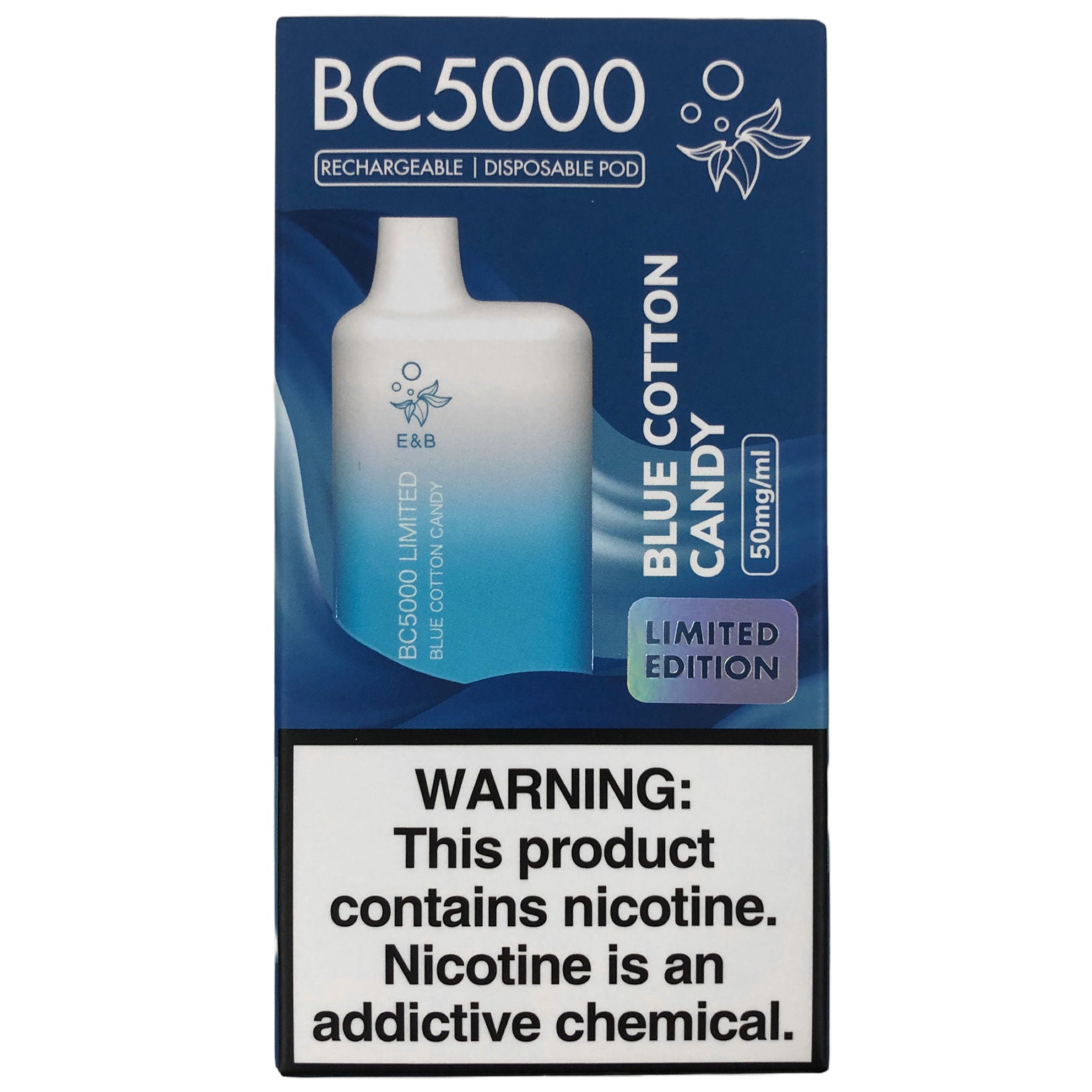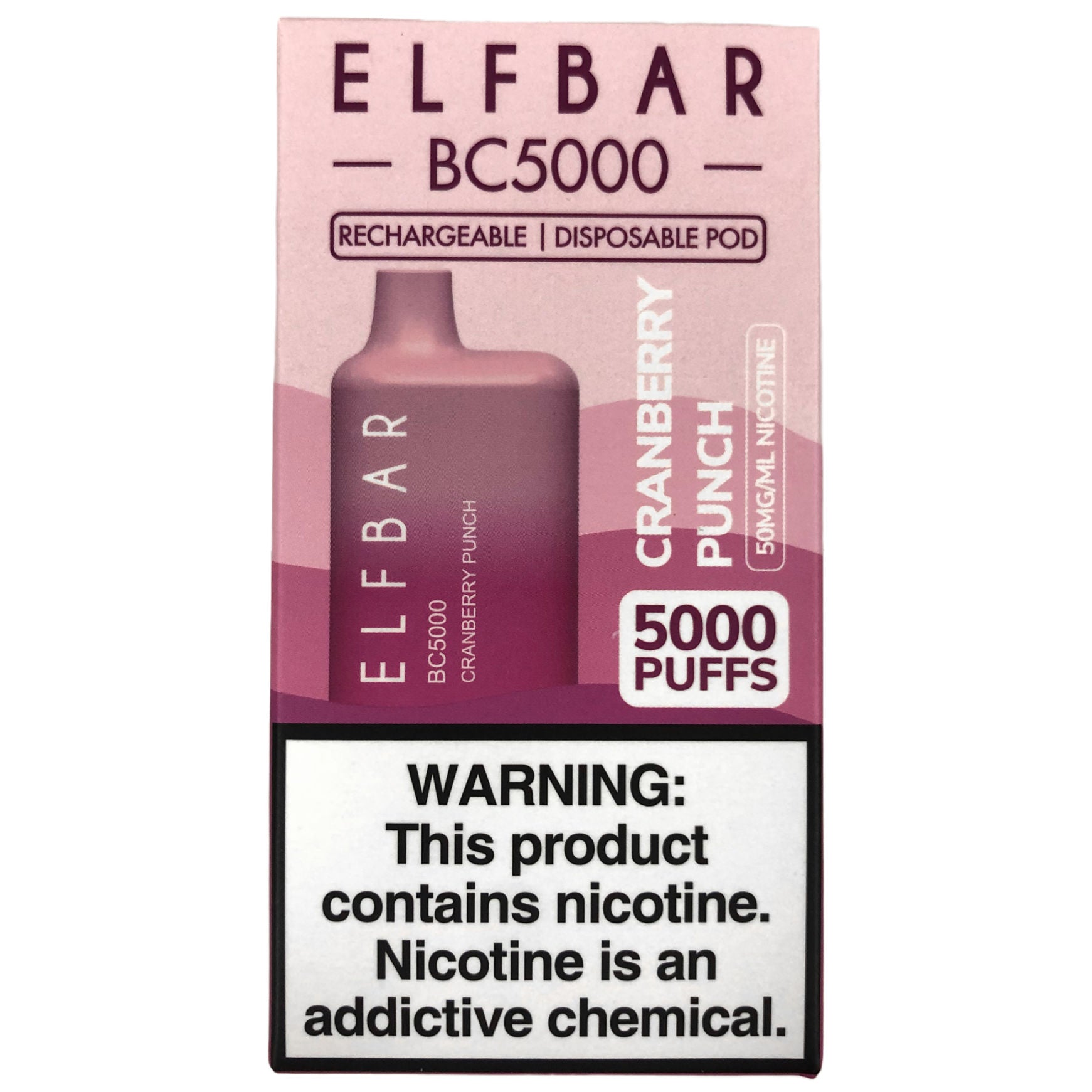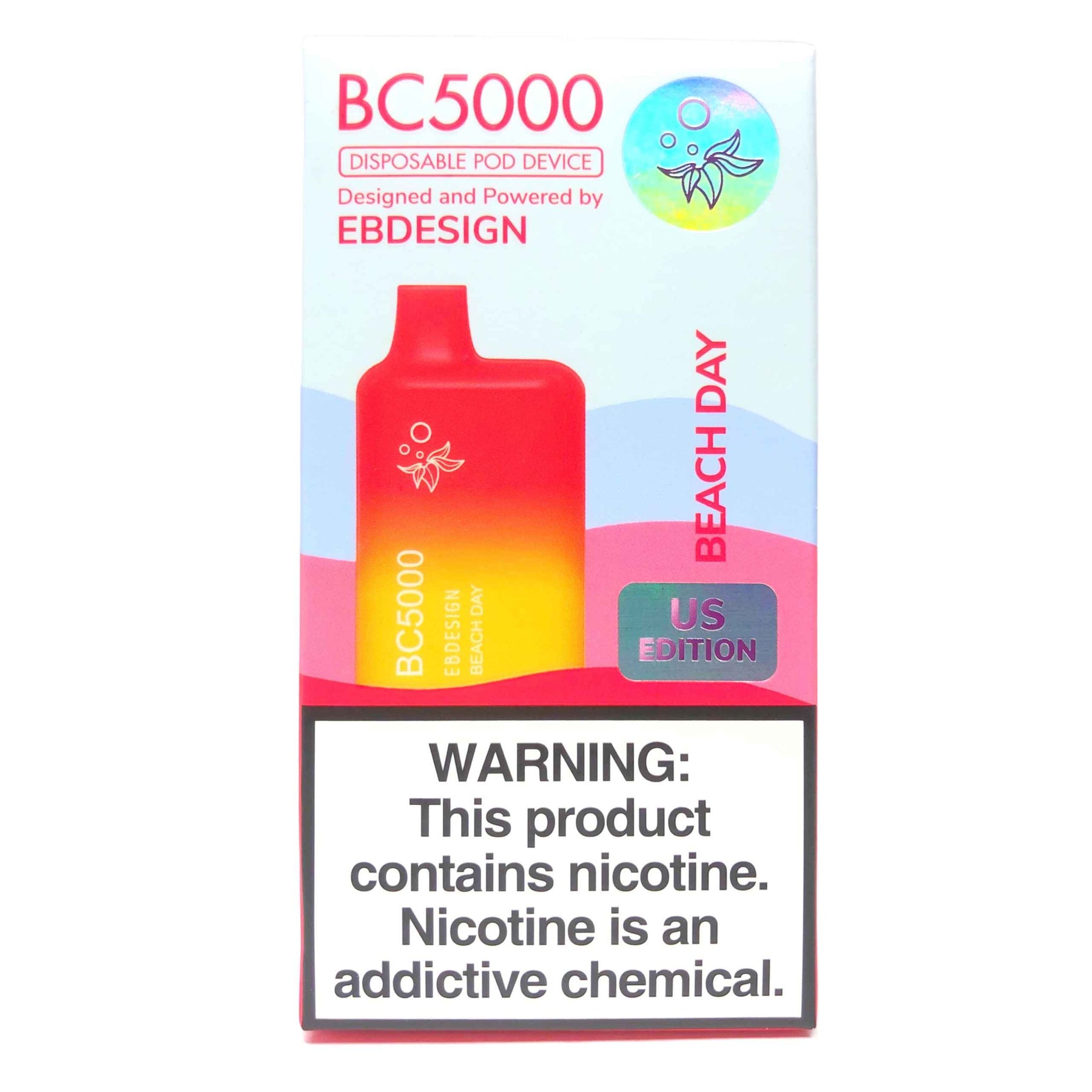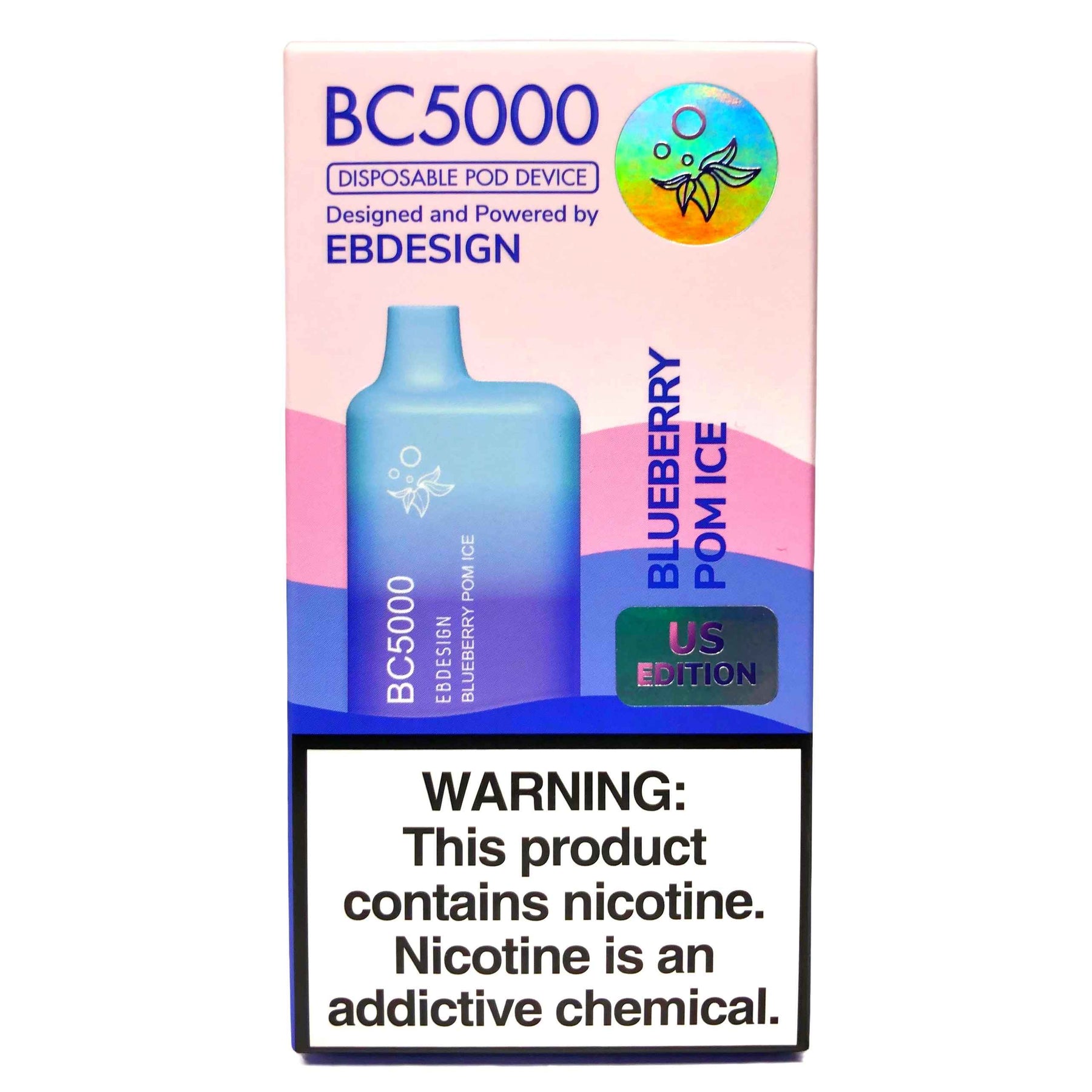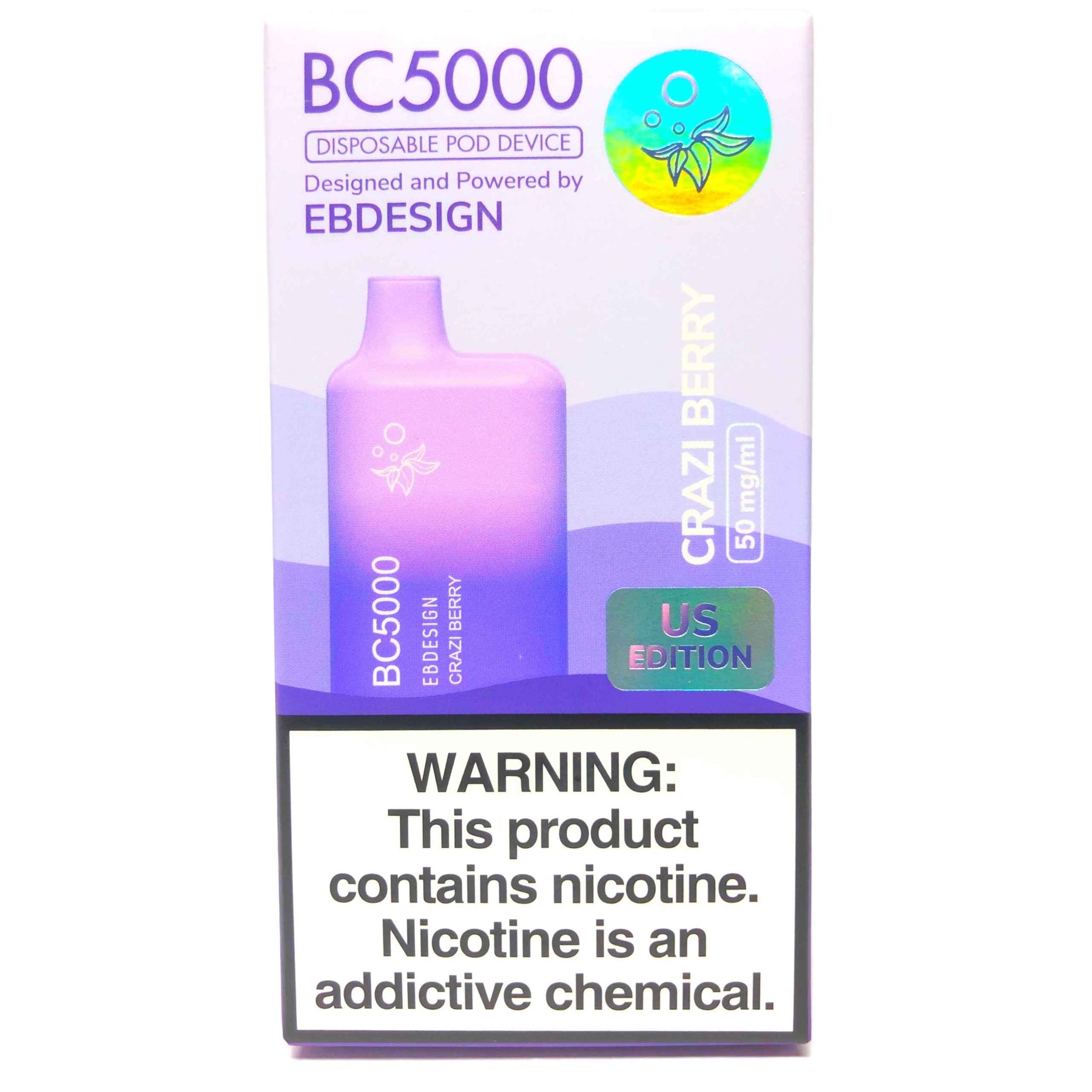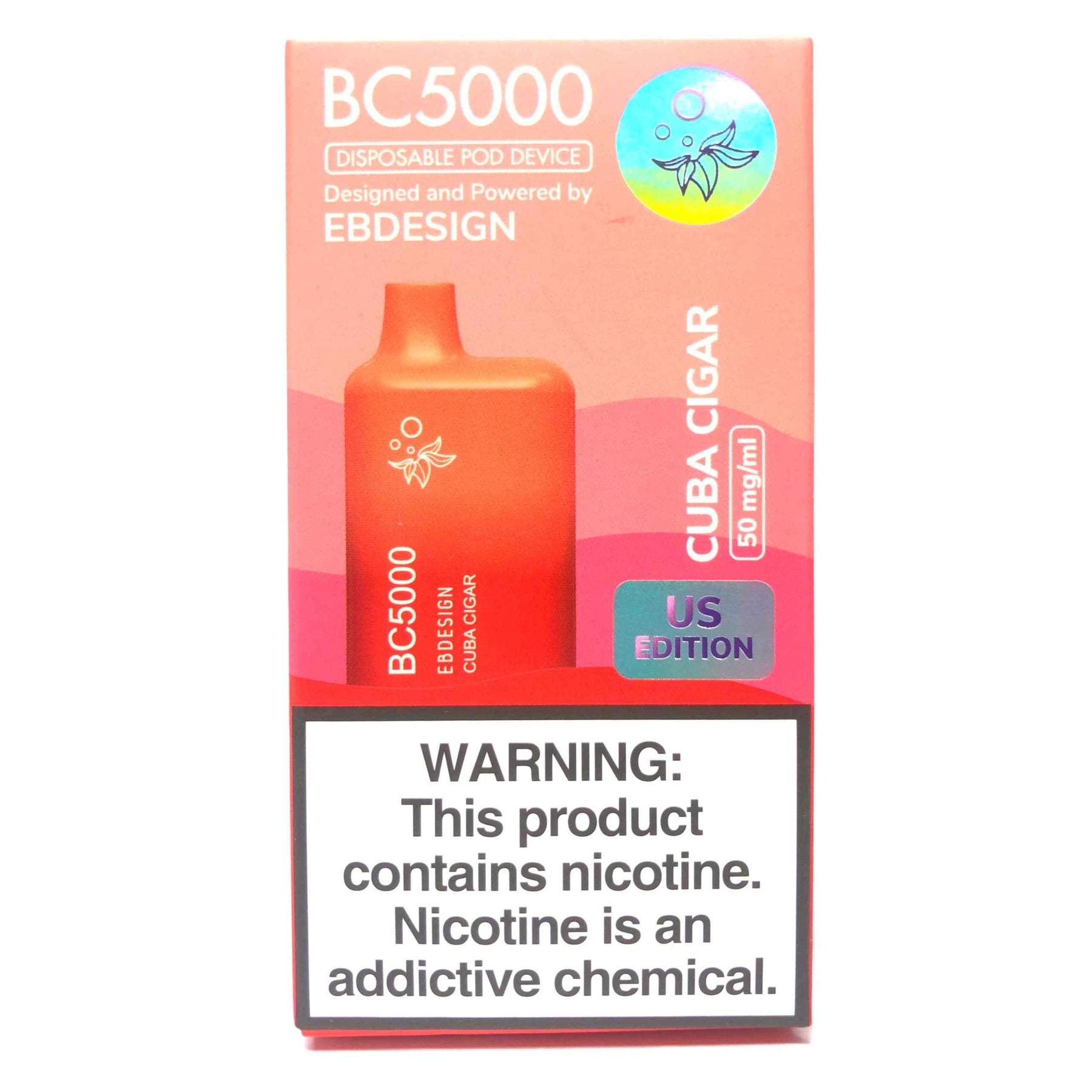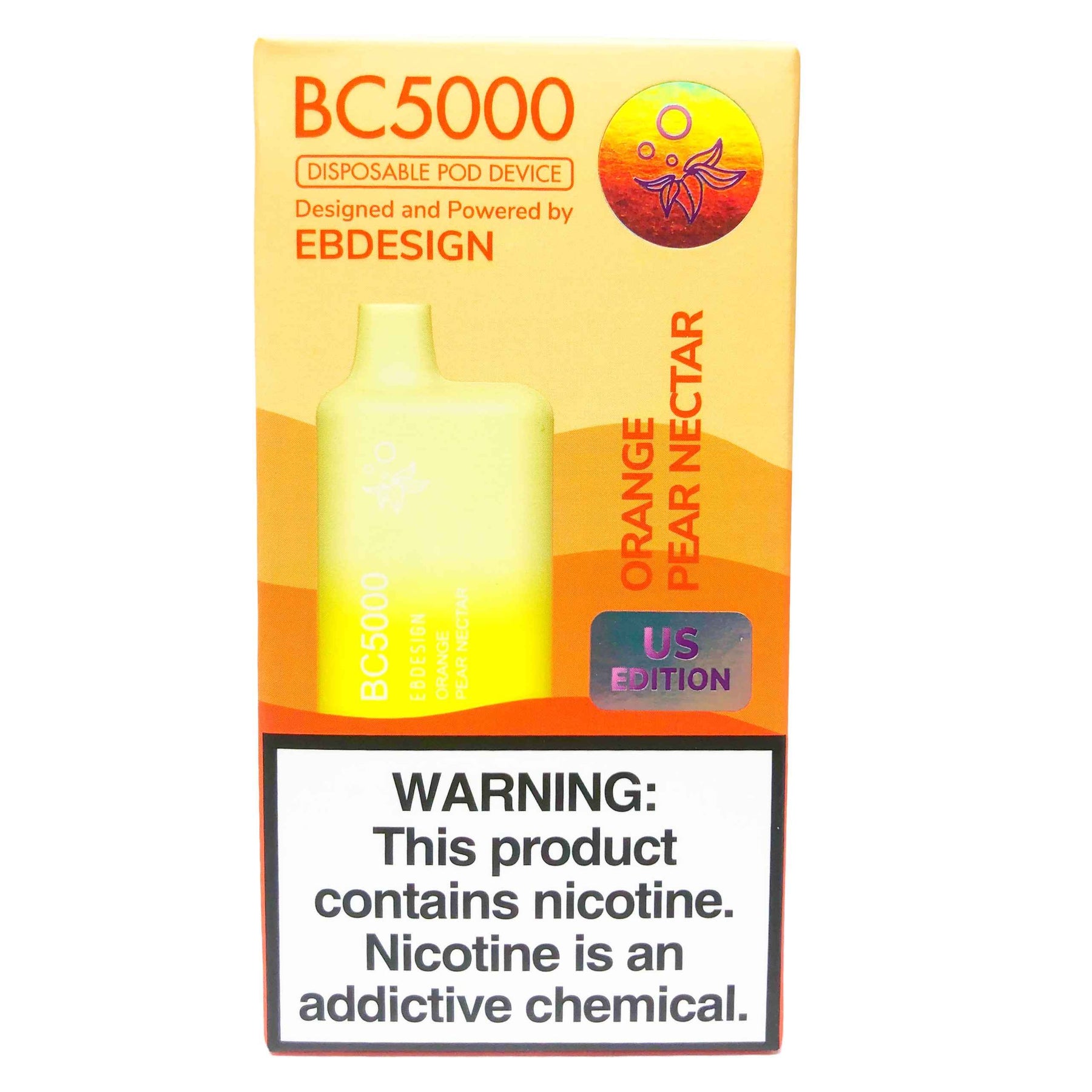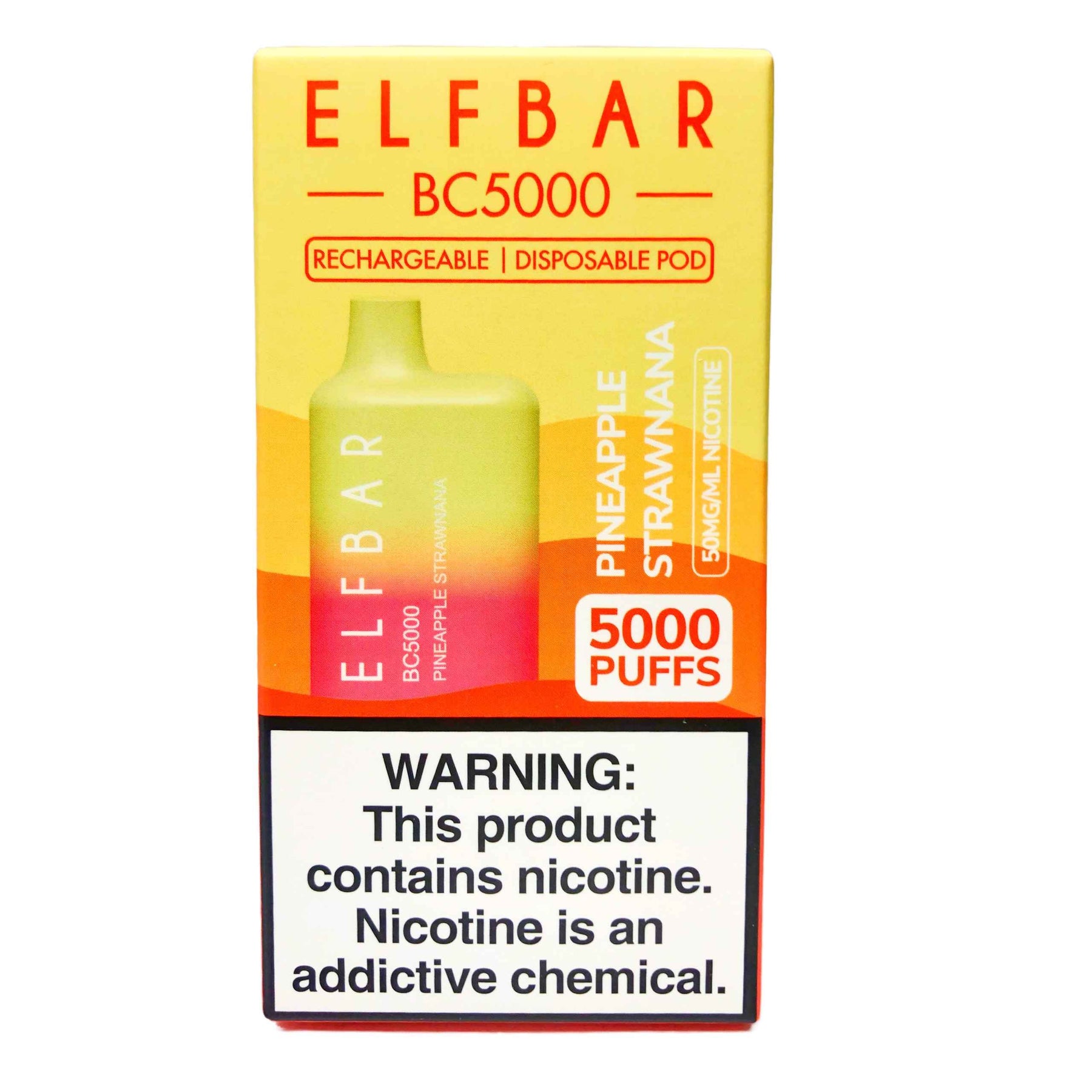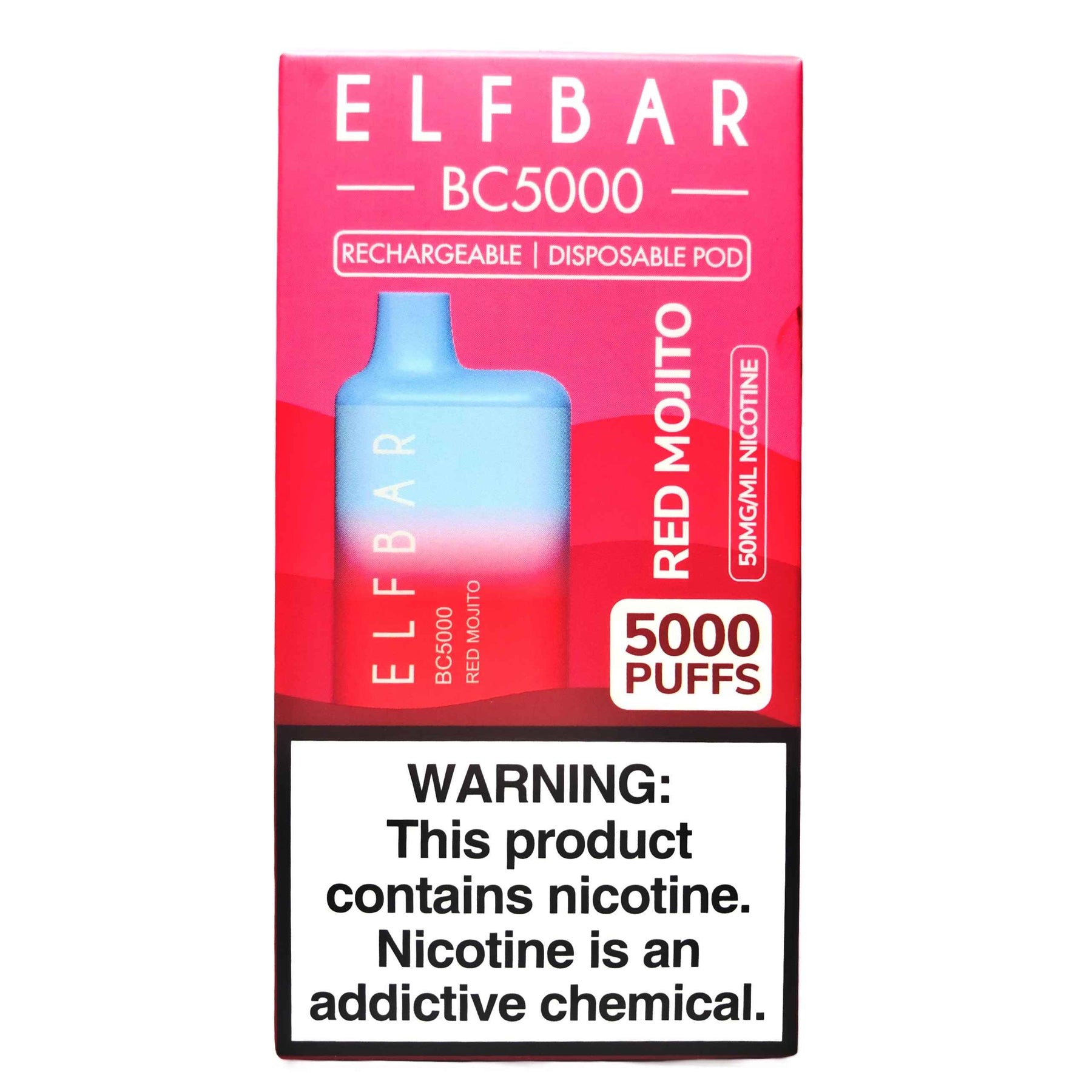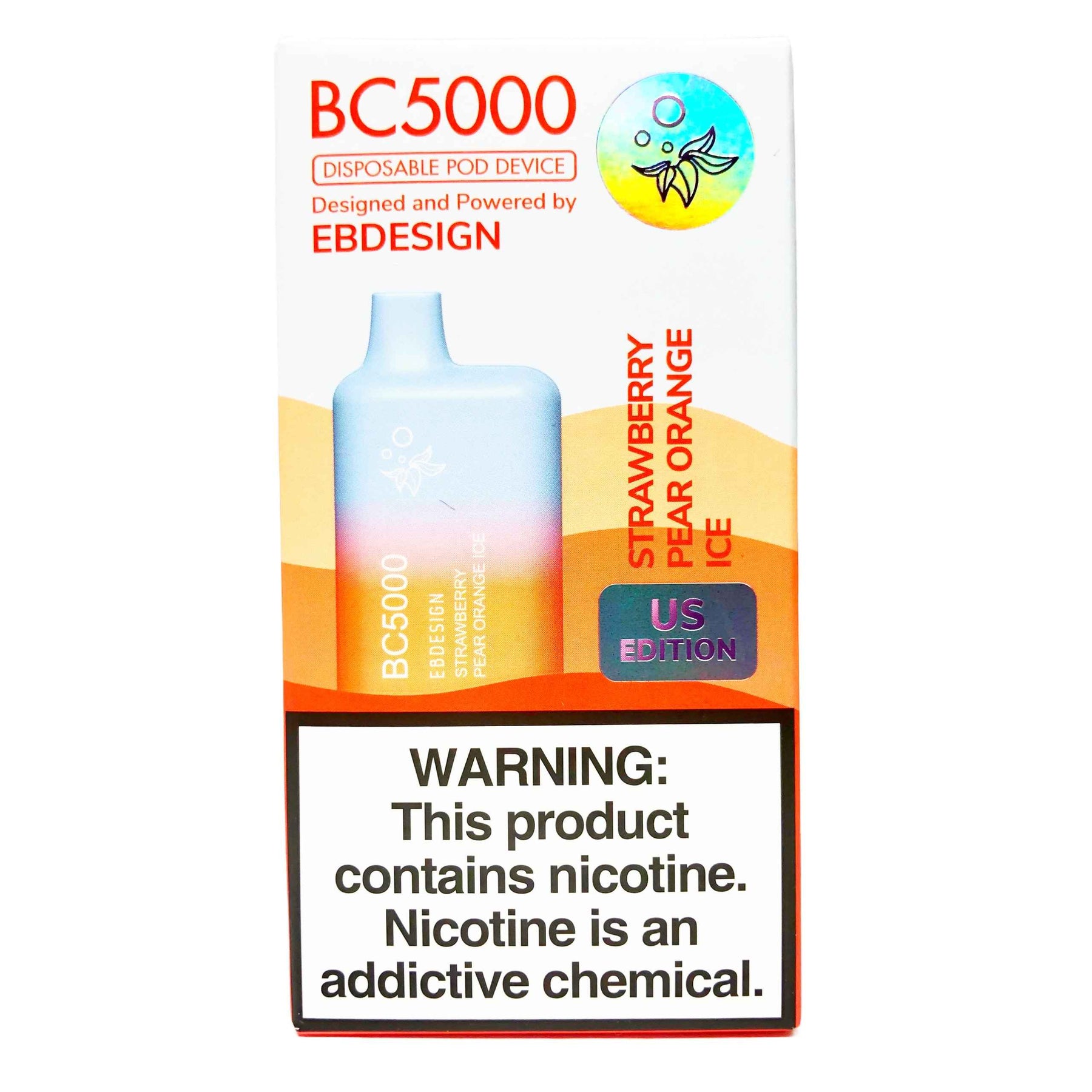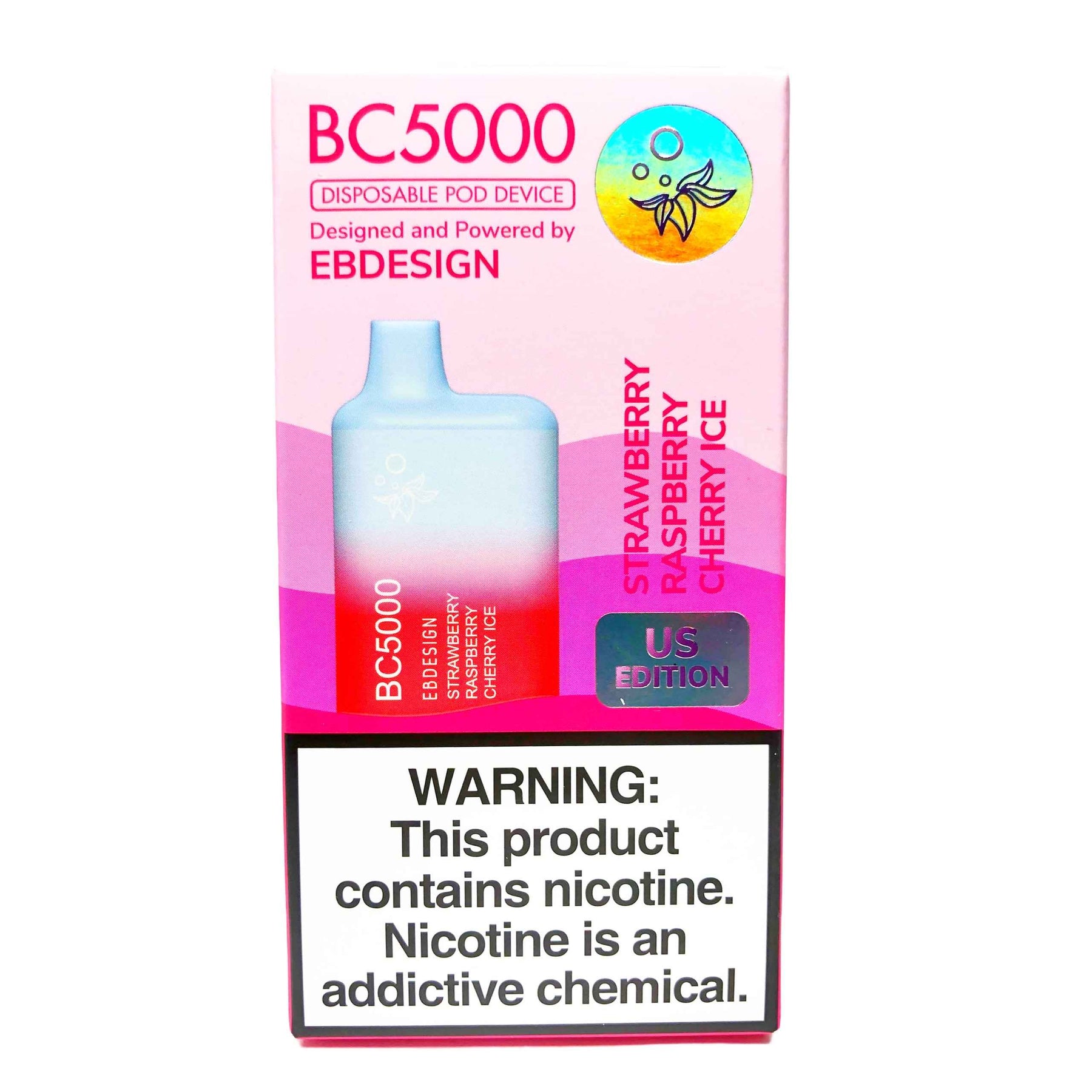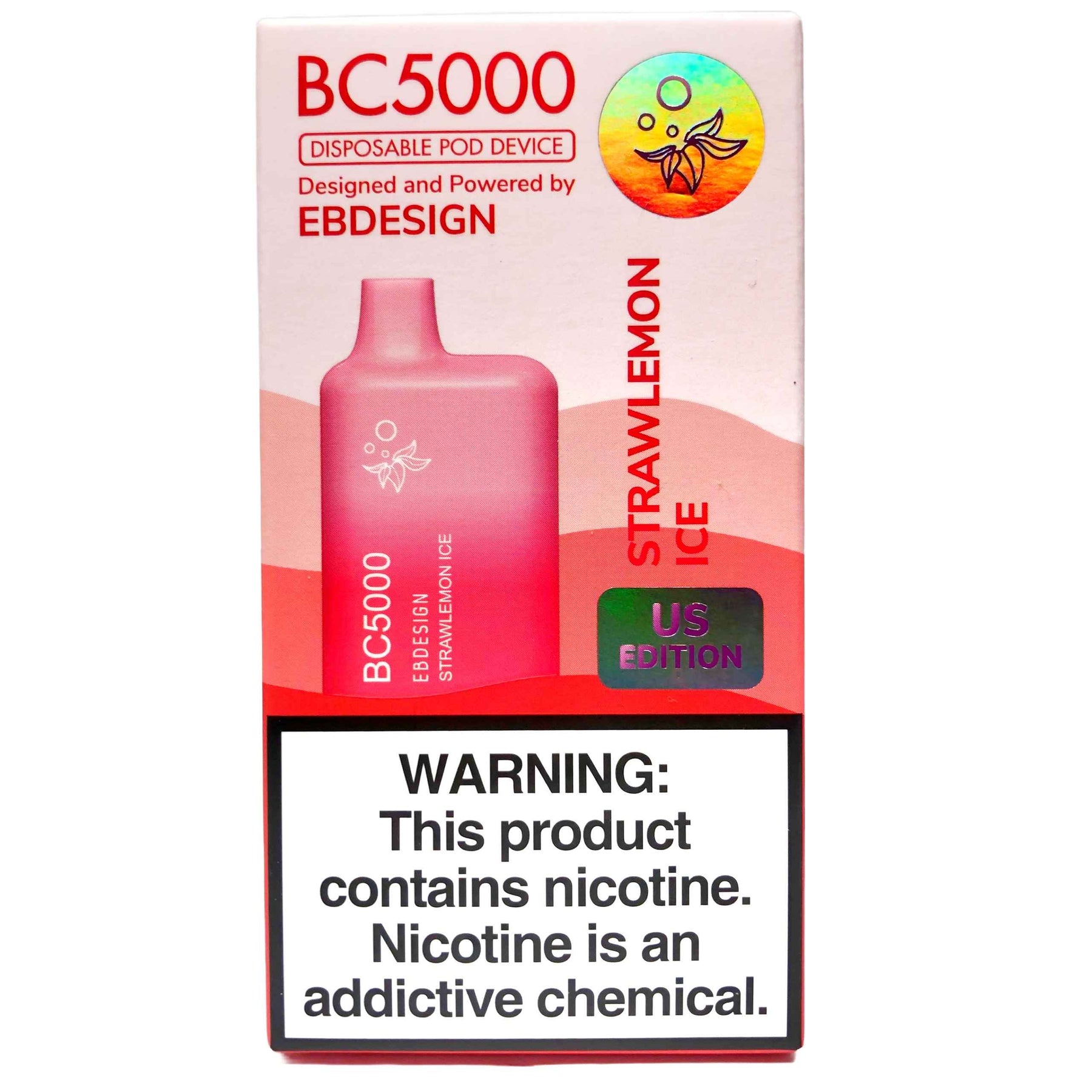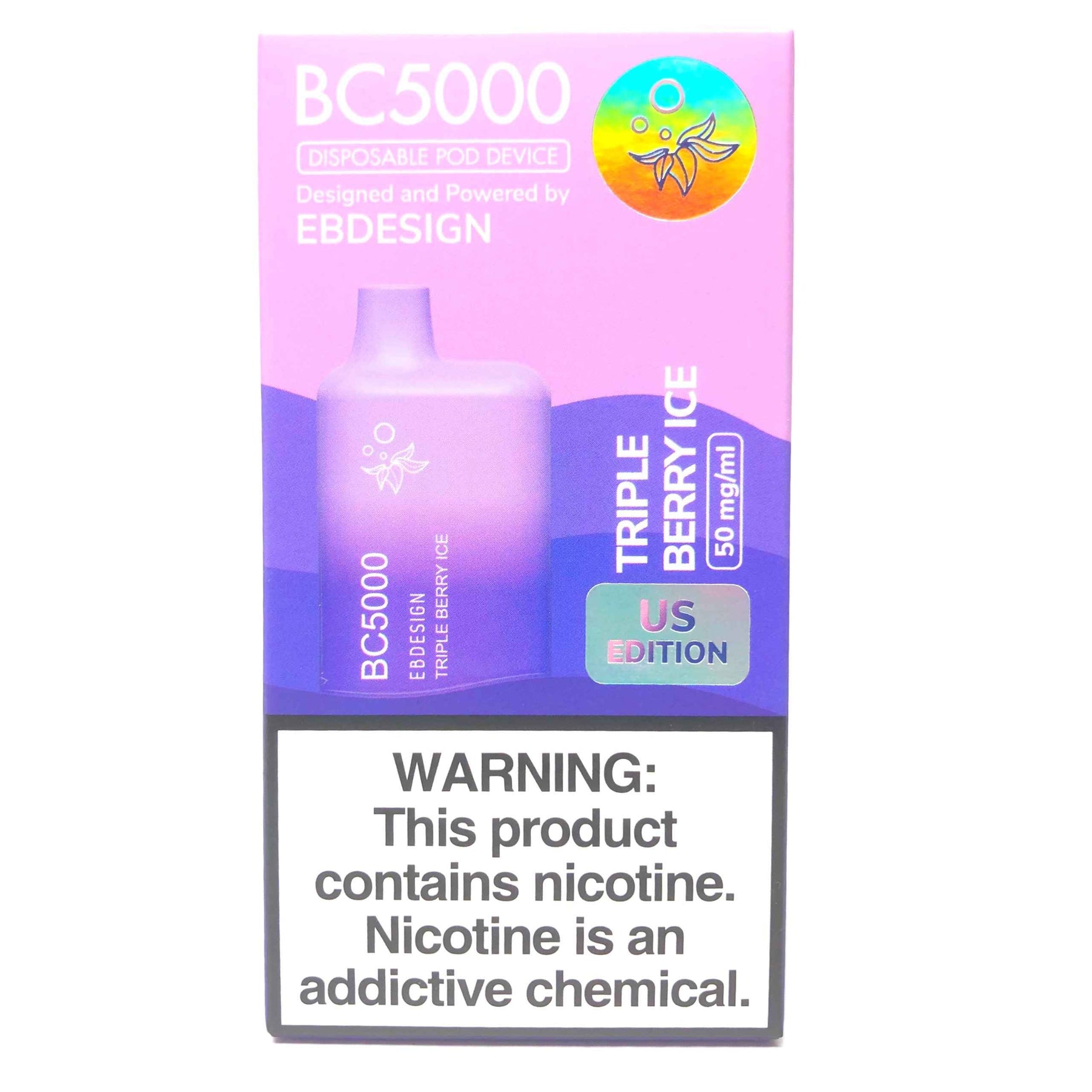 Elf Bar BC5000 Disposable 5,000 puffs | Rechargeable Vape
The Elf Bar Vape is one of the best quality vape disposables ever made. They come in all the crowd favorite flavors and have an impressive hit capacity of 5,000 puffs. In addition to this, the elf bar has the best build quality we have seen yet due to the way it fits perfectly on the palm of your hand and discreetly in your pocket. They are rechargeable with a type C charger to ensure that you get every last puff of the 5,000 hits that the Elf Bar offers.
Elf Bar BC5000 Flavors available:
Pineapple Coconut Ice: This elf bar vape flavor has a sweet pineapple taste combined with the hint of creamy coconut. This is an Ice flavor meaning that it will leave that highly sought after fresh taste to your vaping experience.

Tropical Rainbow Blast: This flavor is a perfect blend of the most popular fruit flavors. There is a reason why after hitting this vape, people are left wondering where to buy elf bar 5000.

Energy: The energy flavor is a very unique distinct flavor that is meant to taste like a redbull or monster drink in a disposable vape form.

Cuba Cigar: There are certain people that get into vaping as a safer alternative to smoking but are still looking for that authentic flavor of Tobacco. If this is you then this is the right flavor for you. 

Strawberry Banana: The strawberry Banana flavor is very popular and for this reason, a lot of vape brands have put out their own version of this flavor. In our opinion, the elf bar vape brand has done the best job at mastering what this flavor should taste like. 

Rainbow Candy: A sweet and sour flavor that will remind you of the type of candy you ate as a child.

Red Mojito: This elf bar will surely please your taste buds.

Sour Apple: The sweetness of a red apple with the sour hint of a green apple.
Our team here at Golden Leaf has created a full guide on the current Best Elf Bar Flavors on the market. The guide accommodates to different flavor preferences so you can be sure to find one that suits your needs.
I have a problem with site not letting me register to get deals or coupons but I always get my product at a decent time. Thank you
Elf Bar BC5000 Disposable 5,000 puffs | Rechargeable Vape
Great company
Items arrived in perfect condition, really appreciate the customer service from this company. Not always easy to find an honest retailer! This company is doing it right.
Love these
These r by far the best tasting vapes I've smoked in a while
My second favorite
My first strawberry banana