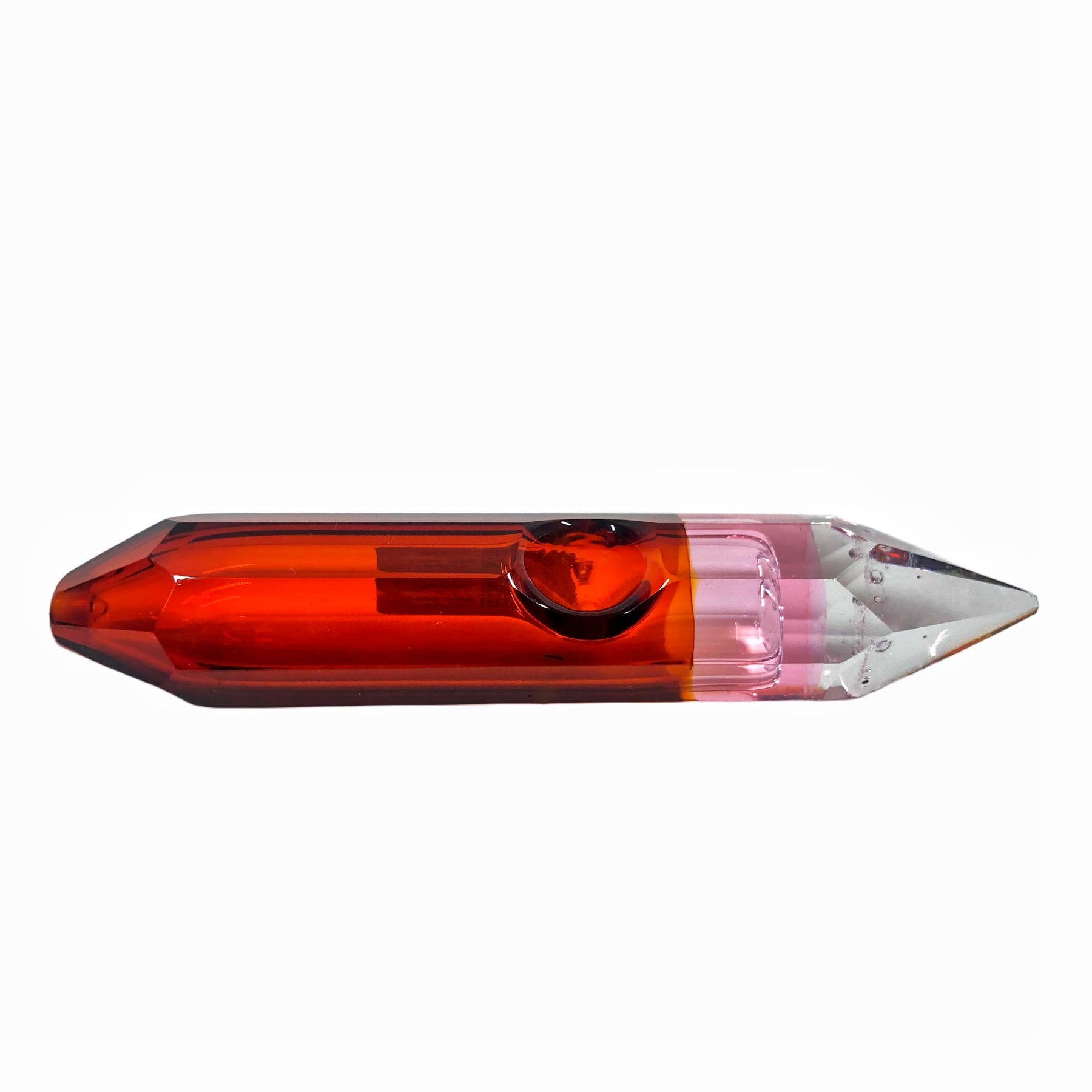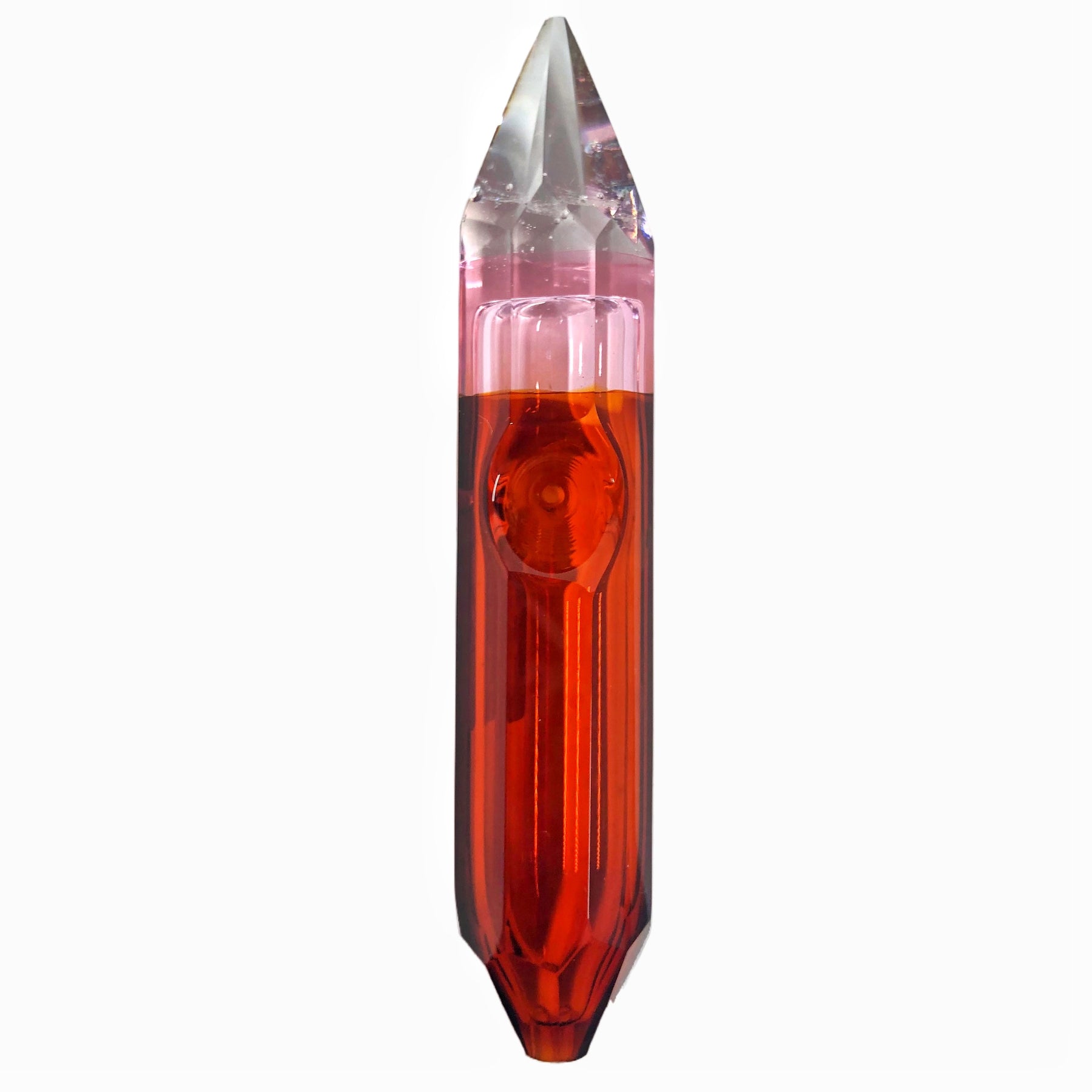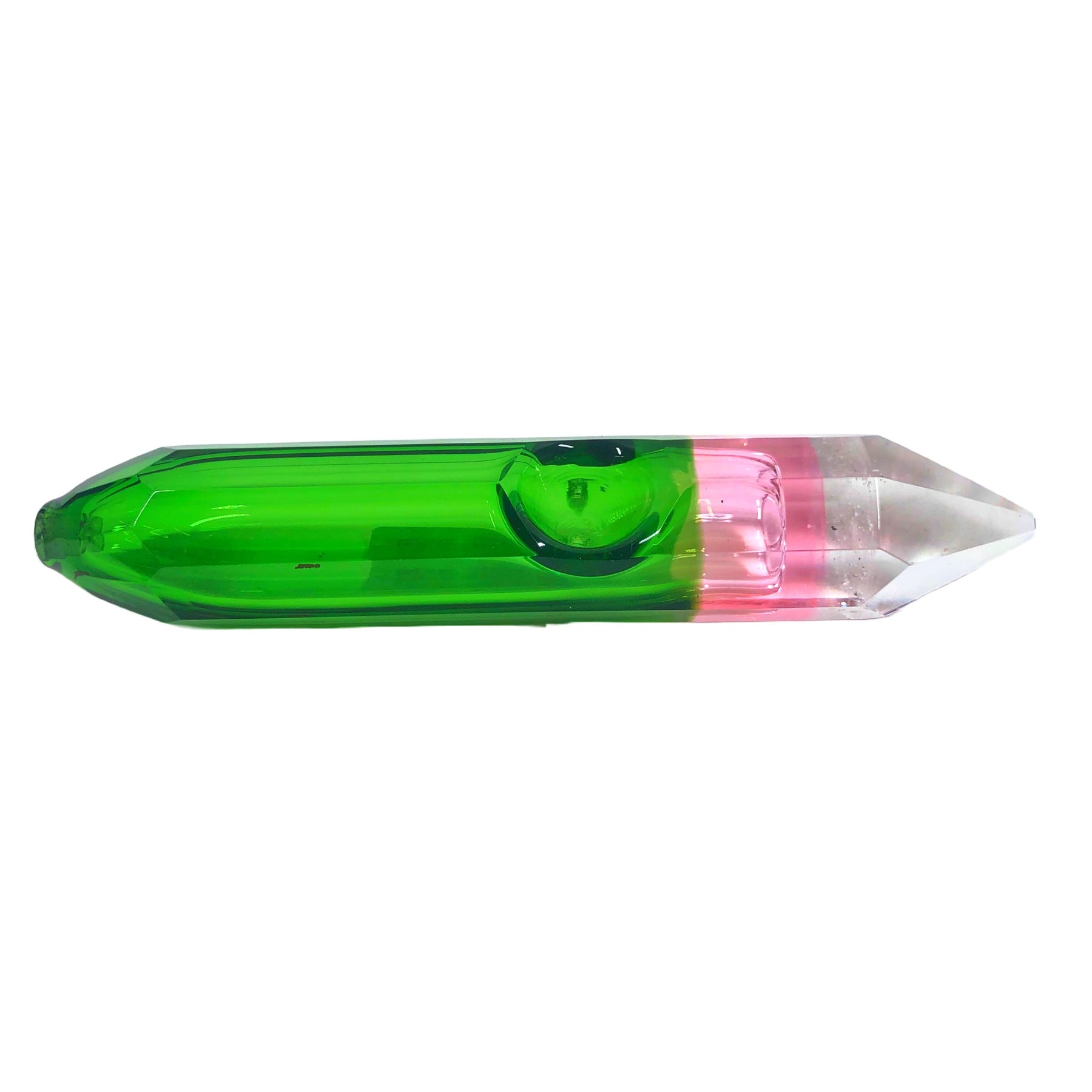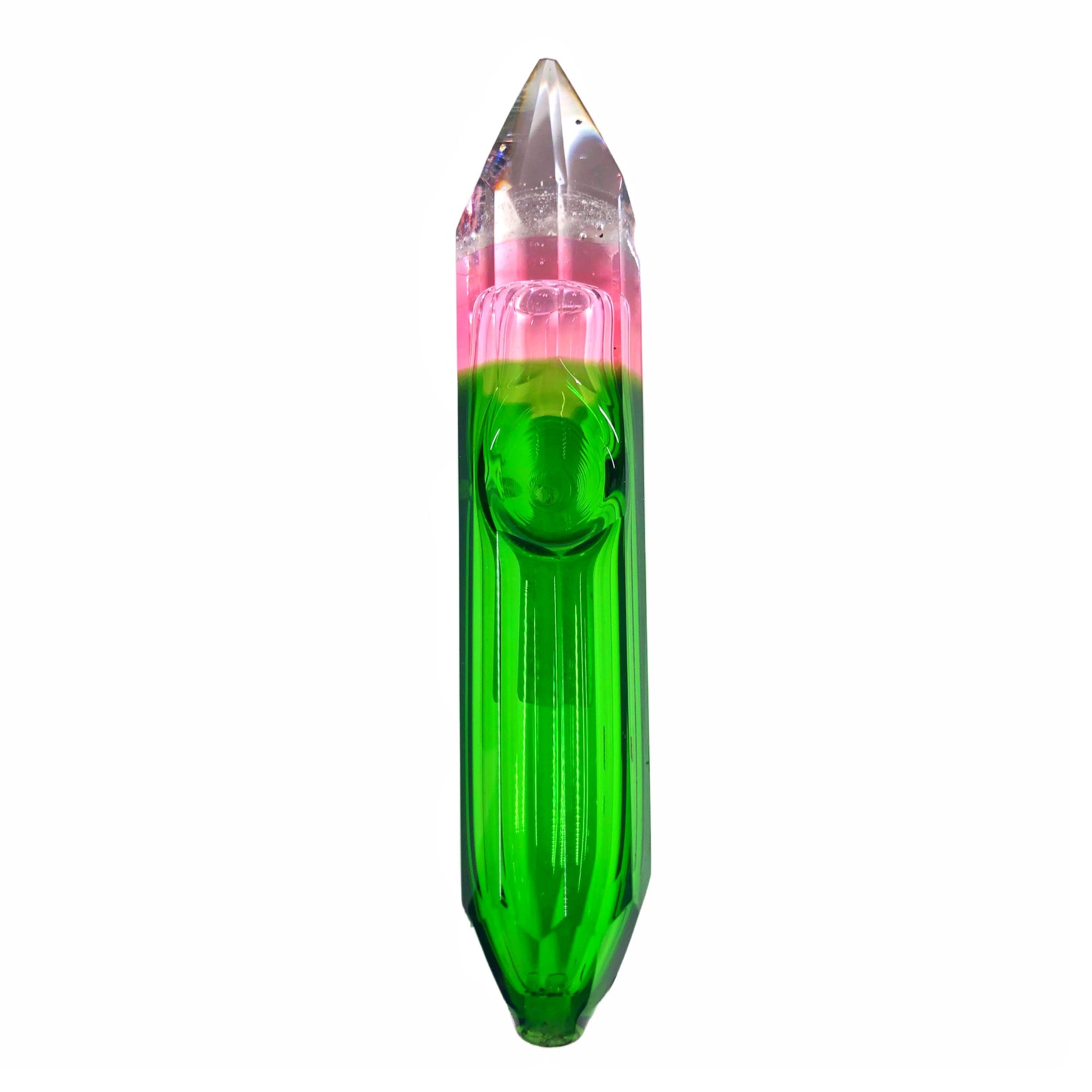 Add a stunning new piece to your collection with this beautiful crystal pipe. This pipe combines both aesthetics and functionality into one amazing and easy to use hand pipe.
The main body of this pipe was created from durable glass making it safe to smoke out of. The pointy tip is made from a clear crystal that helps you channel positive energy into your smoke sessions. Although this glass pipe is intended to be used for smoking, you can also just keep it around your house and enjoy the good vibes throughout the day.
The bowl in this crystal pipe is just the right size for packing your preferred herbs or tobacco and taking big rips. It comes complete with a carb hole on the left side of the pipe so that you can control the airflow of your hits. This crystal pipe is only 5 inches long making it the perfect size to hold in your hand or take it on the go.