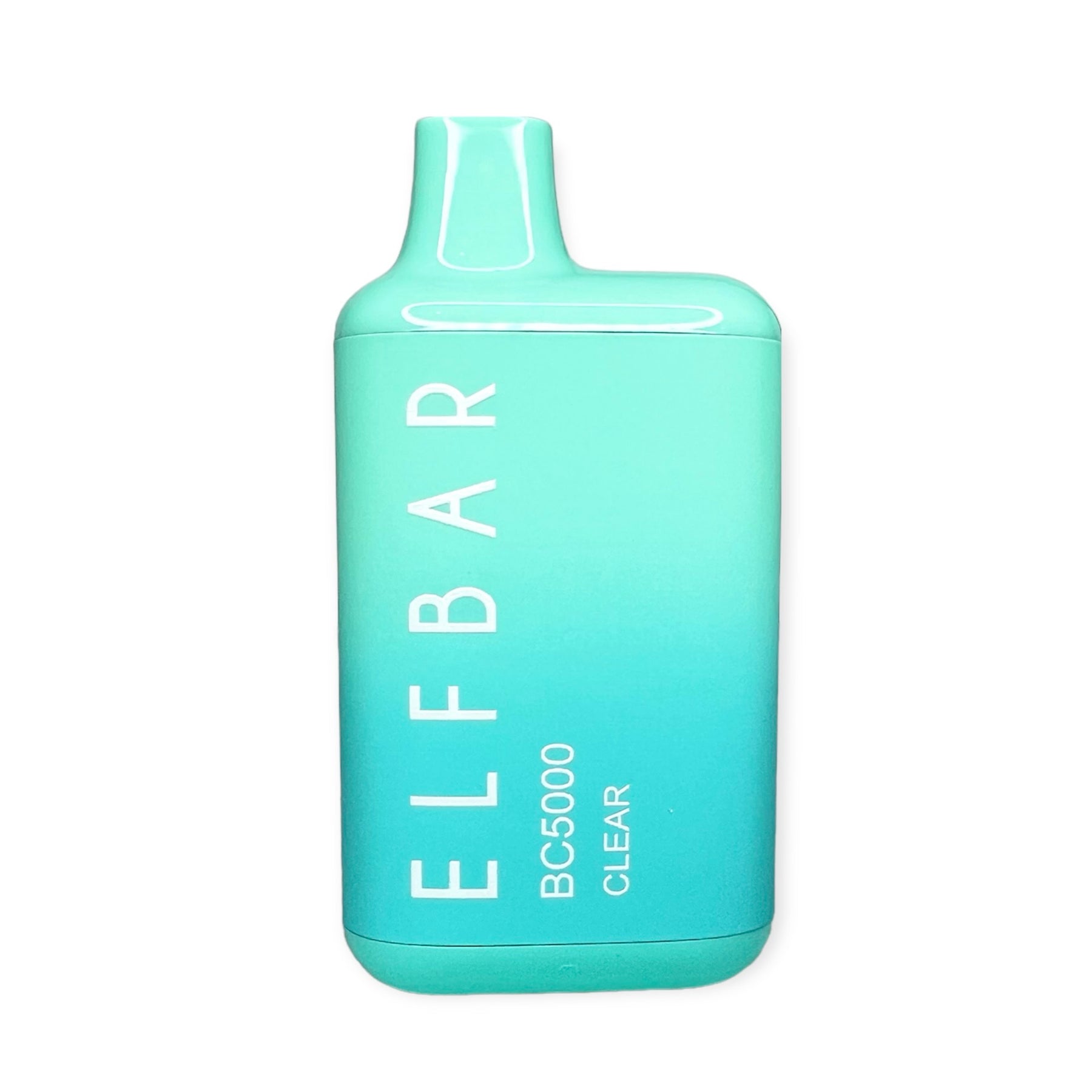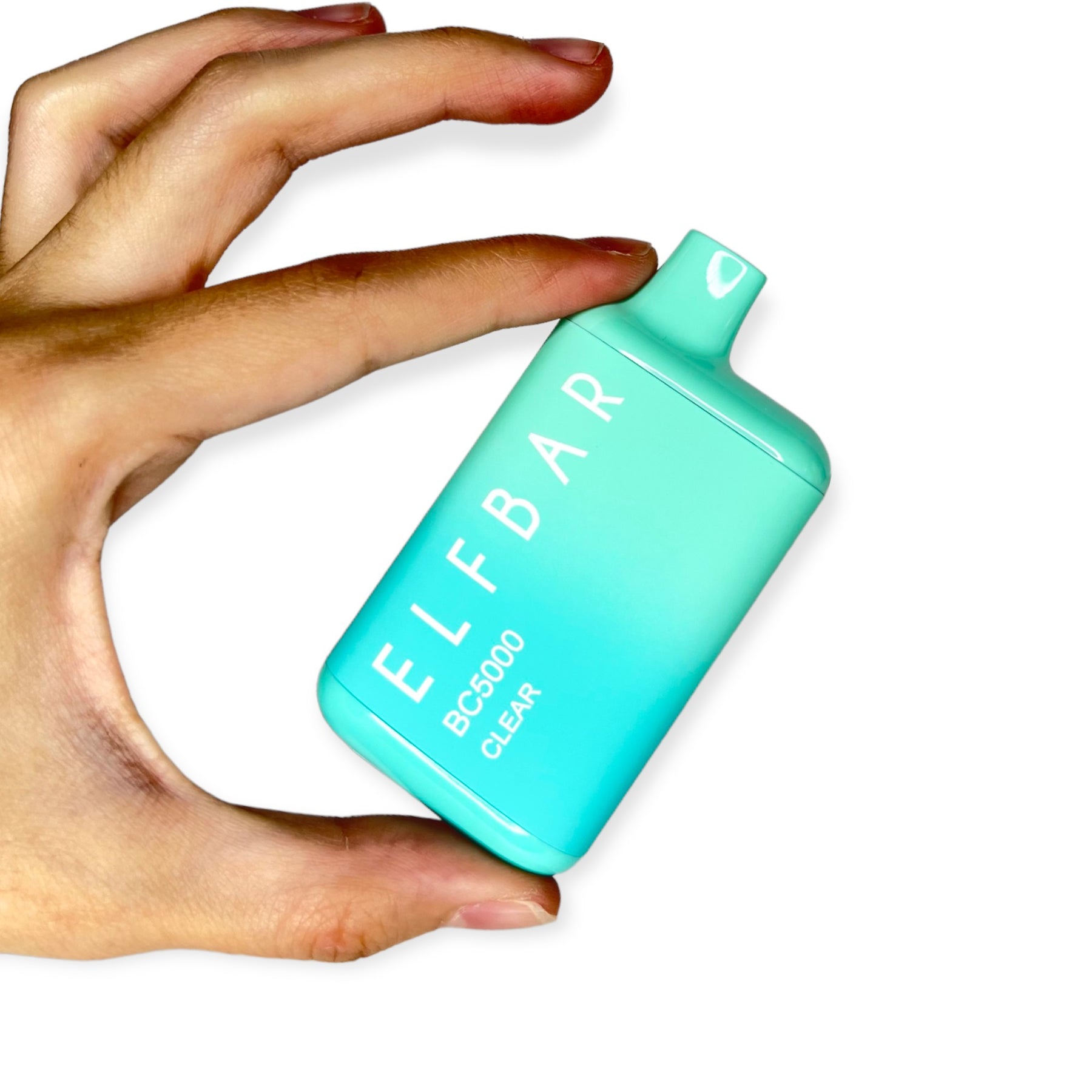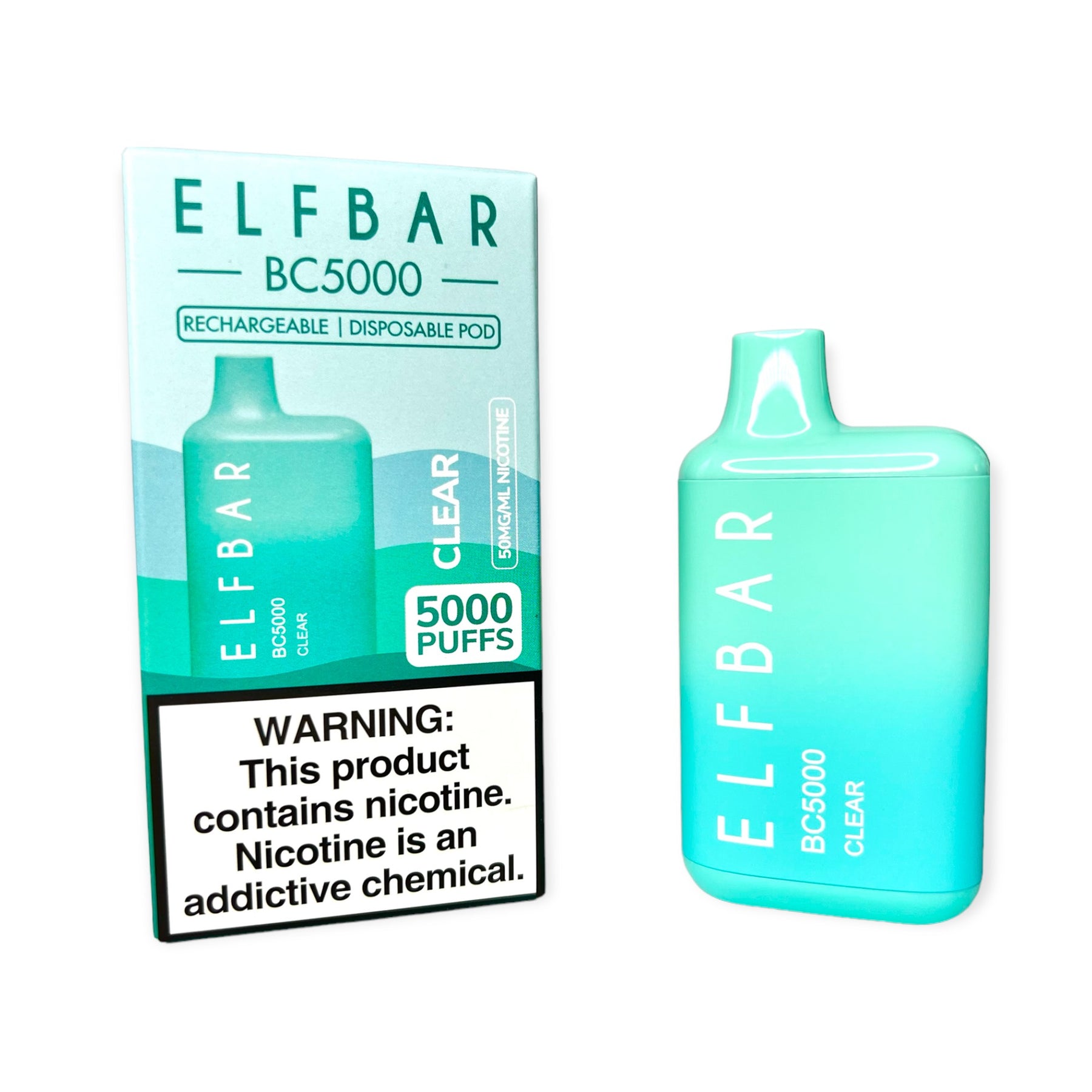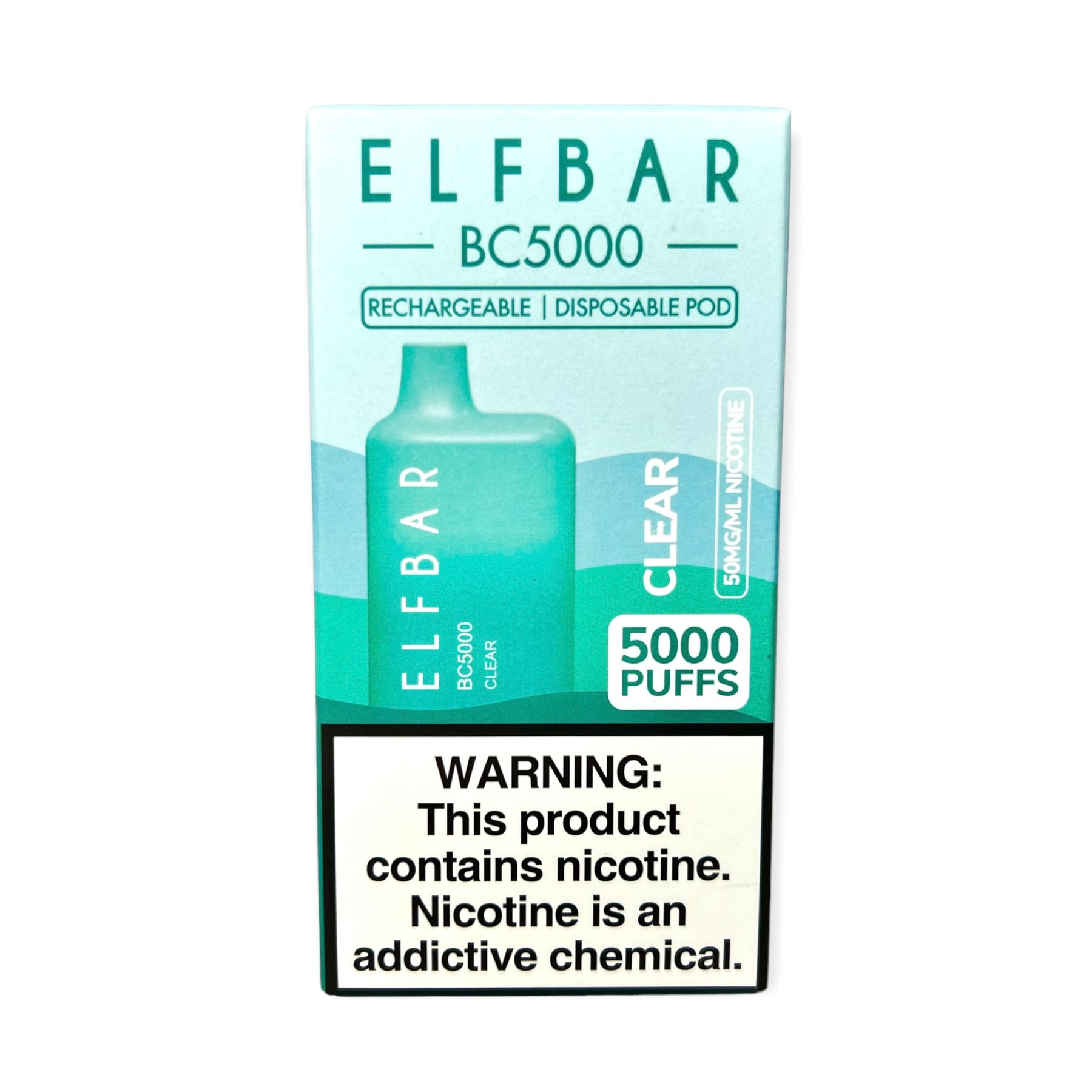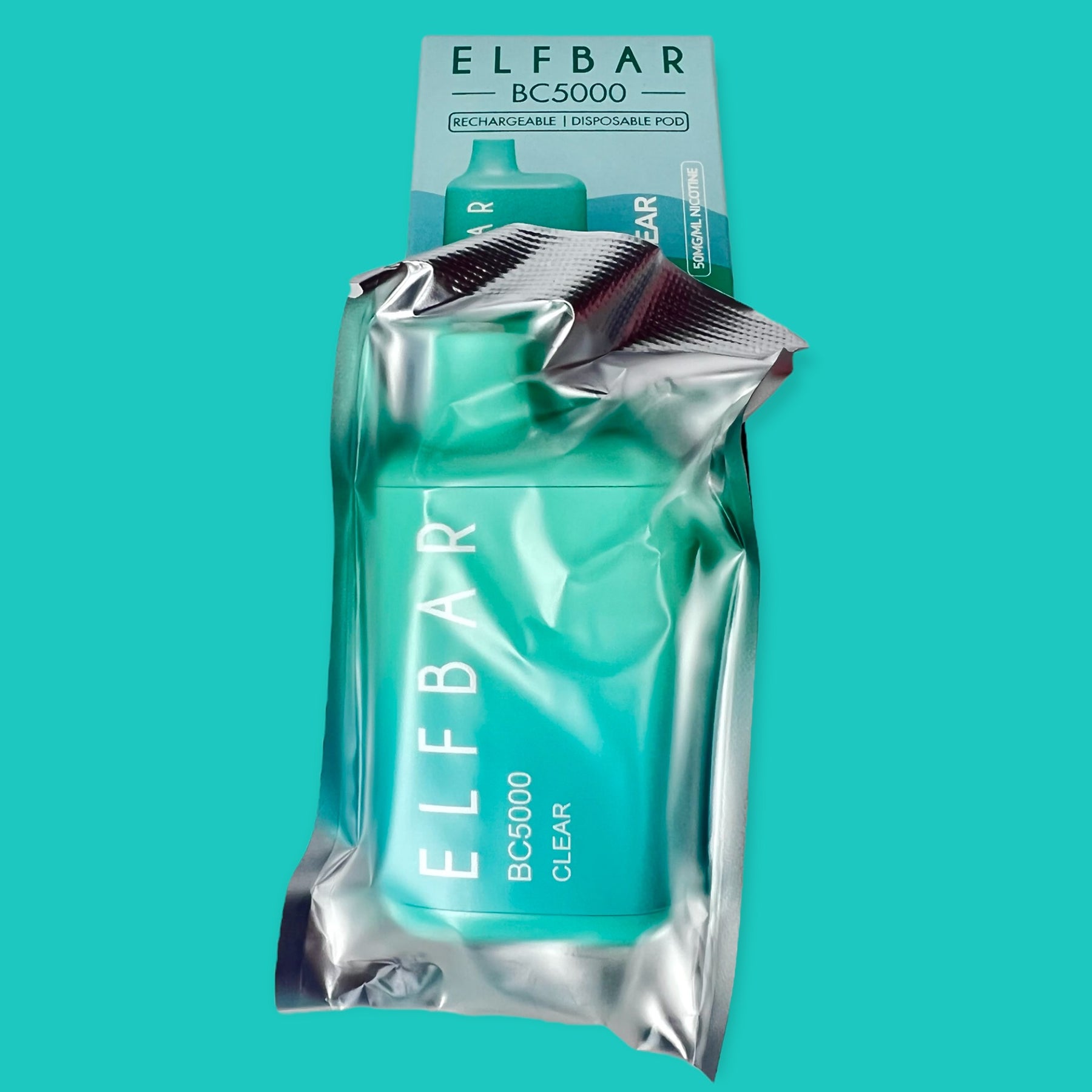 Clear Flavor Elf Bar BC5000 Vape Disposable
Elf Bar Clear Flavor Description:
This flavor is for those who prefer no sweetness in their vape with a bit of iciness. A lot of adult users enjoy this flavor because they are used to their smoke not having a sweet or fruity flavor, sometimes just a bit of menthol will do the job. If this sounds like you, then the clear Elf Bar is the one for you. 
What Flavor Is the Clear Elf Bar?
Clear is not fruity or sweet, it is a blank flavor with a bit of menthol for a throat hit. This flavor is popular amongst users who quit smoking cigarettes due to the absence of flavor and similarity in throat hit and feel. Here at Goldenleaf we have the best prices on Elf Bars, click here to check out all our other flavors. 
ElfBar Clear:
- 5,000 puff capacity
- Rechargeable with USB C charger
- Sleek Box Build
- 13ml pre filled e liquid
- 5% nicotine content
- Flavor: Clear
Clear
The vape came a lot faster than I thought it would...Give them a 10 and will Order a lot more from now on.
Hella satisfied with my order and the authentic products with verification
flavor
This is a great flavor. Will buy again
My main vape
The perfect one for me. The menthol flavor is enough flavoring for my taste, I don't need the other flavors. 5000 puffs is a good amount for the price. Good size, nice look. Rechargeable