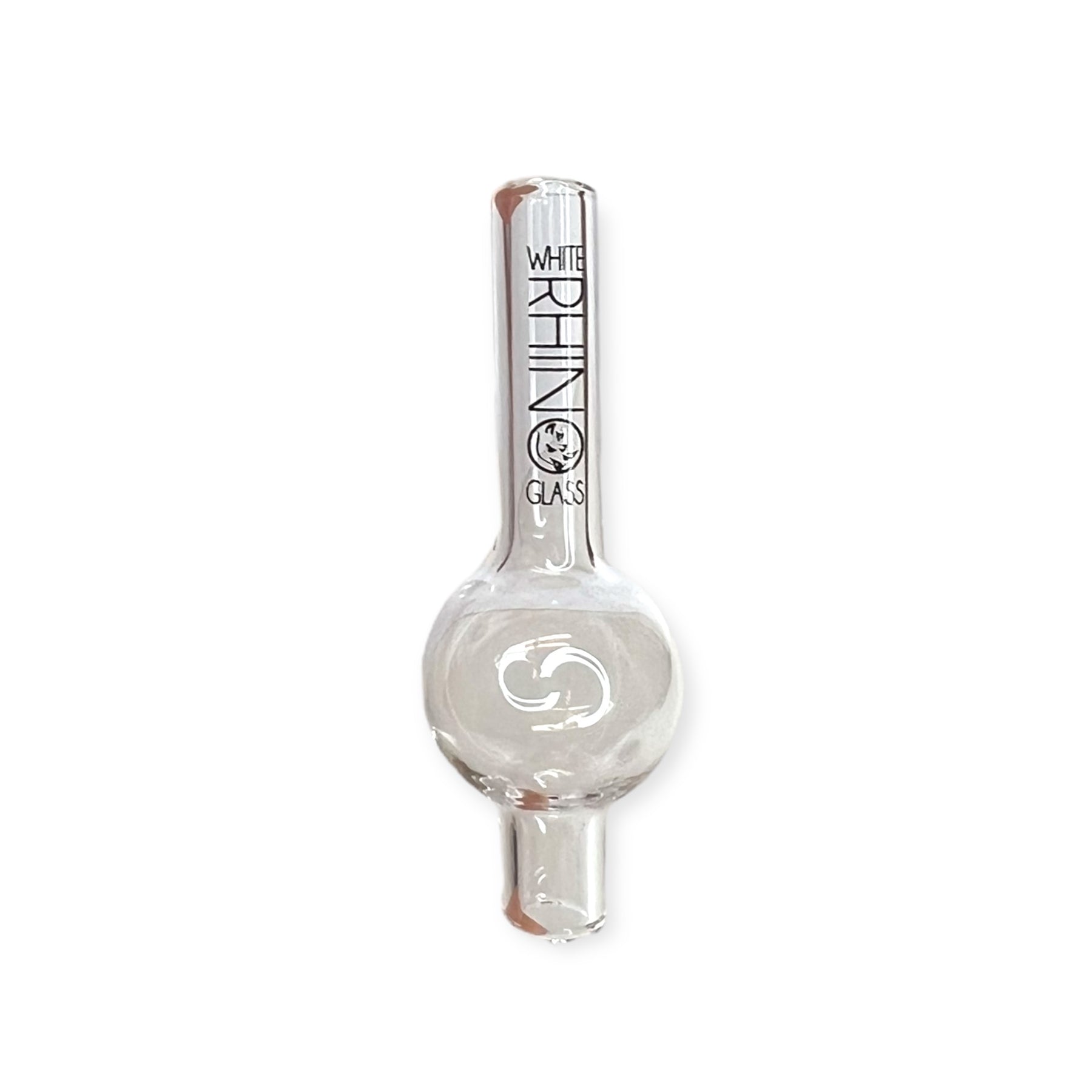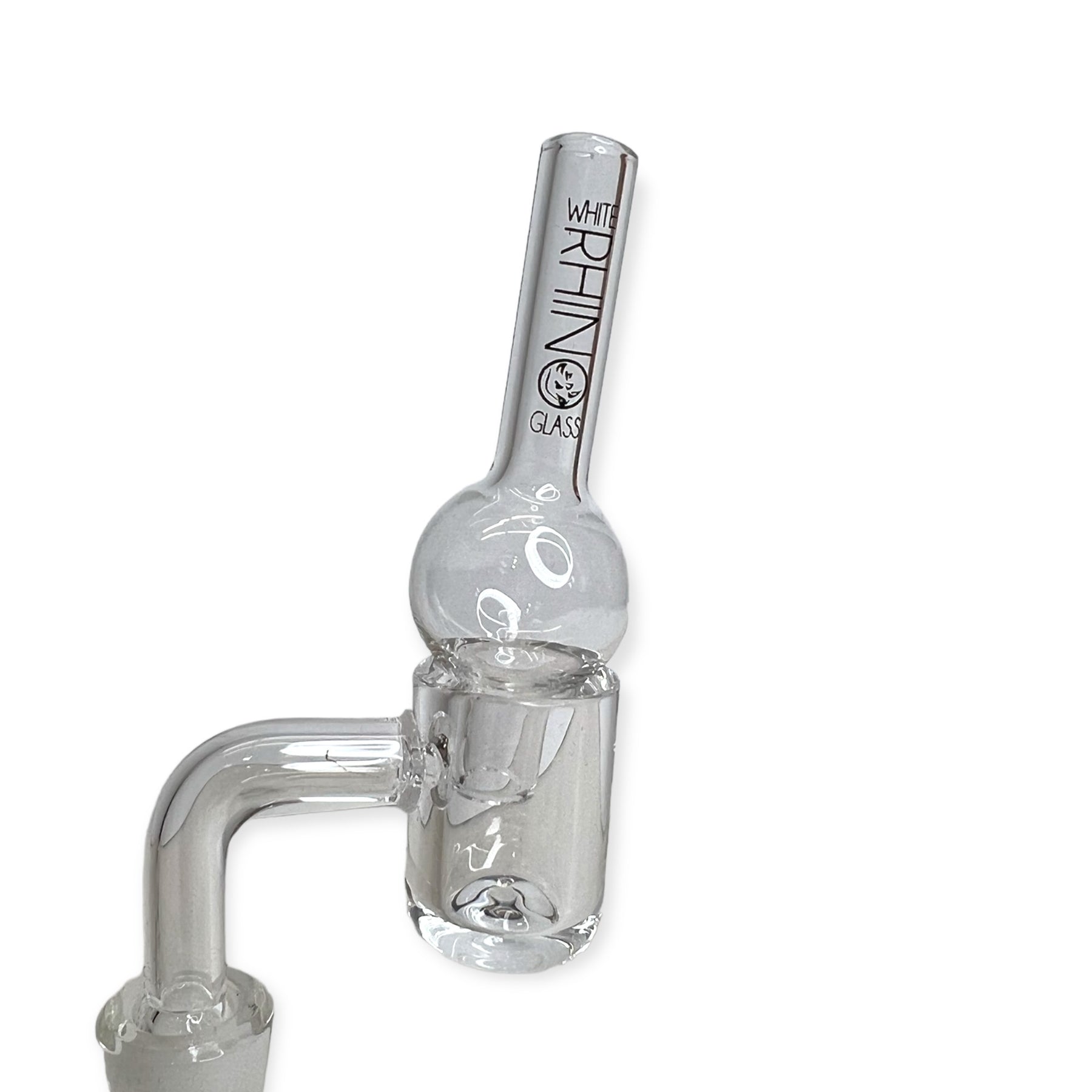 Carb Cap for Banger by White Rhino
This simple yet elegant carb cap fits on most normal sized dab nails. It is made of high quality boro glass to guarantee it can handle even the highest of dabbing temperatures.
Using a carb cap while dabbing allows you to direct airflow into the corners of your banger to make sure you dab up every last drop of concentrate. It is an essential part of any complete dab rig setup.
If you enjoy dabbing but have never used a carb cap, you are missing out those precious last drops of dabs in your nail. This carb cap by White Rhino is the perfect carb cap for a first time user or a long time veteran.