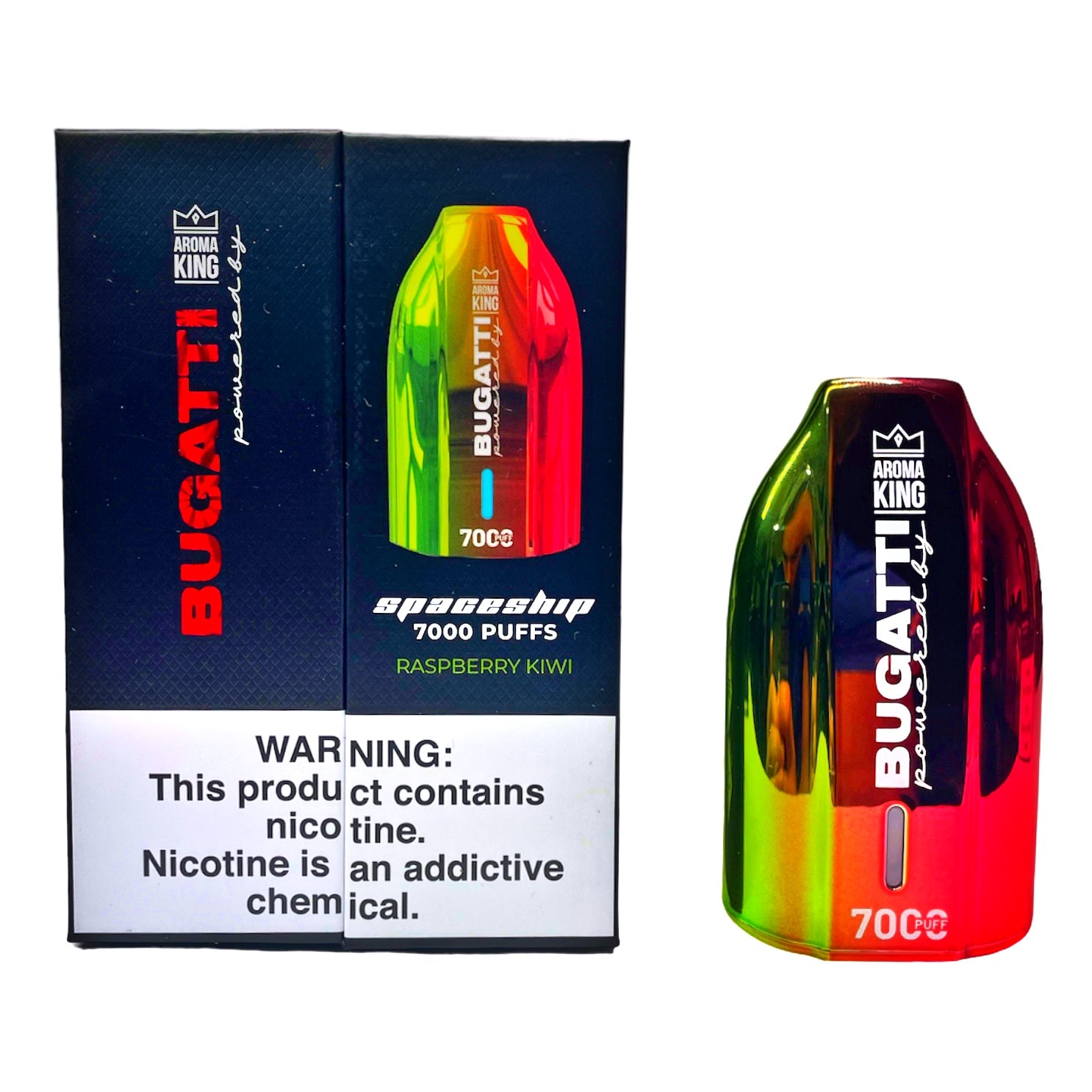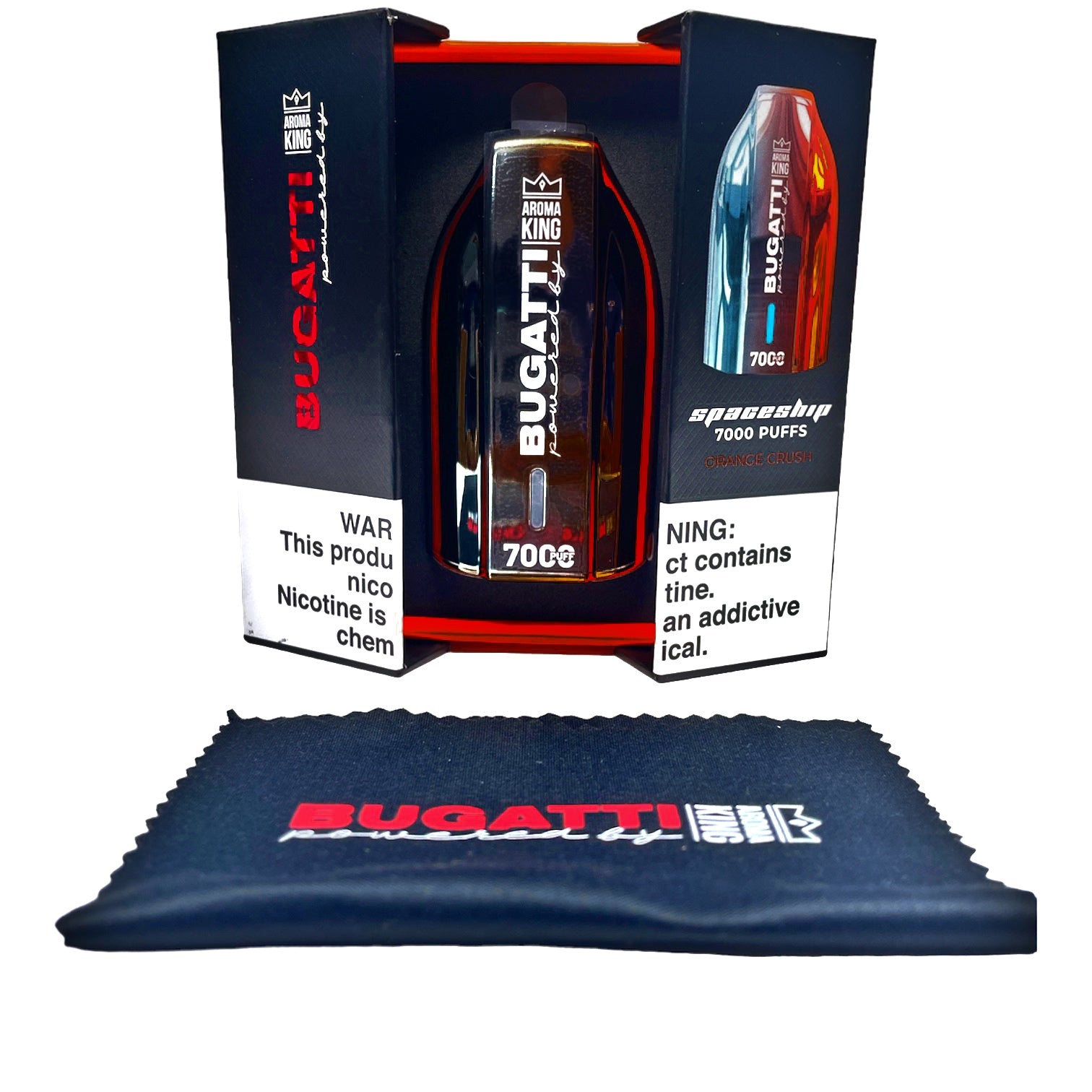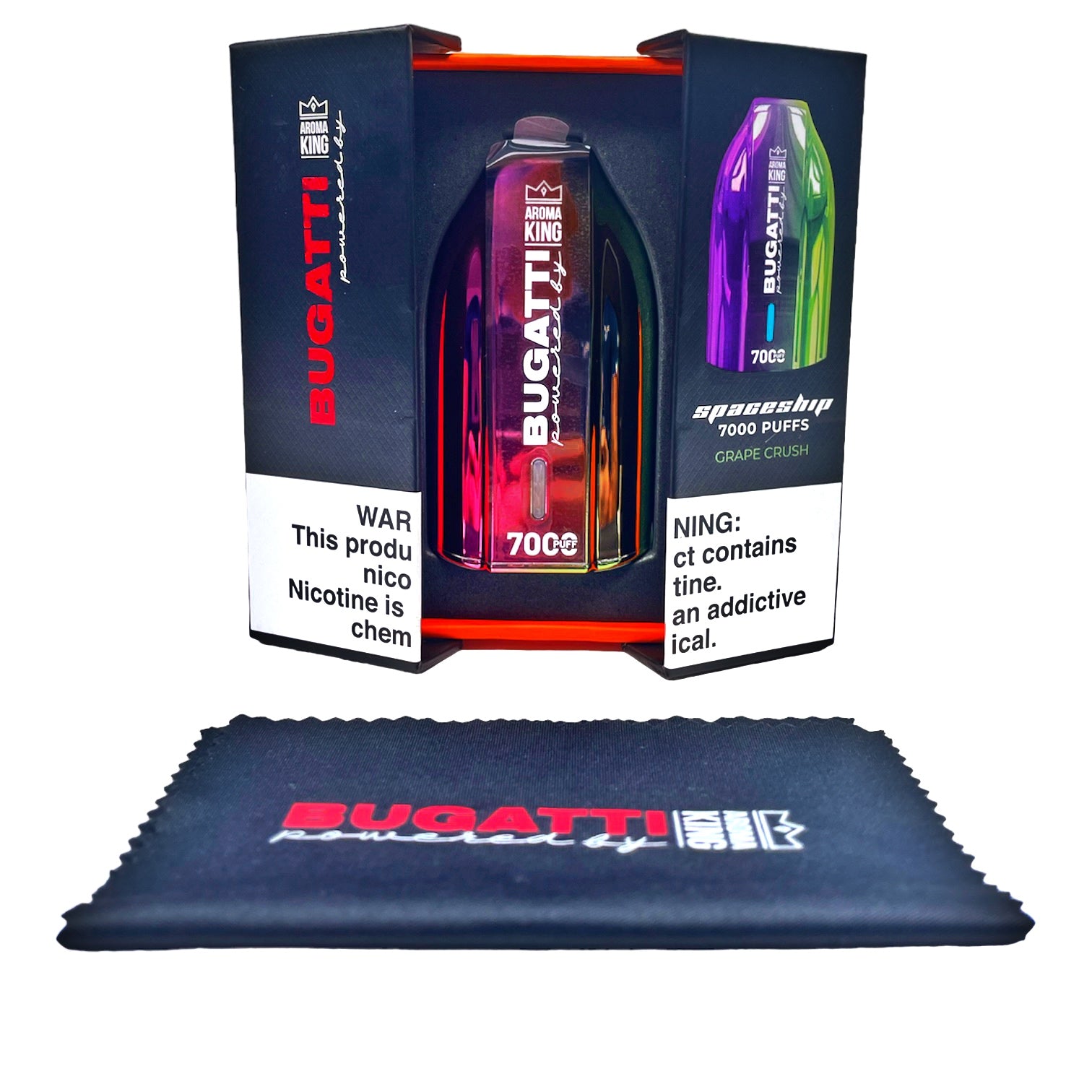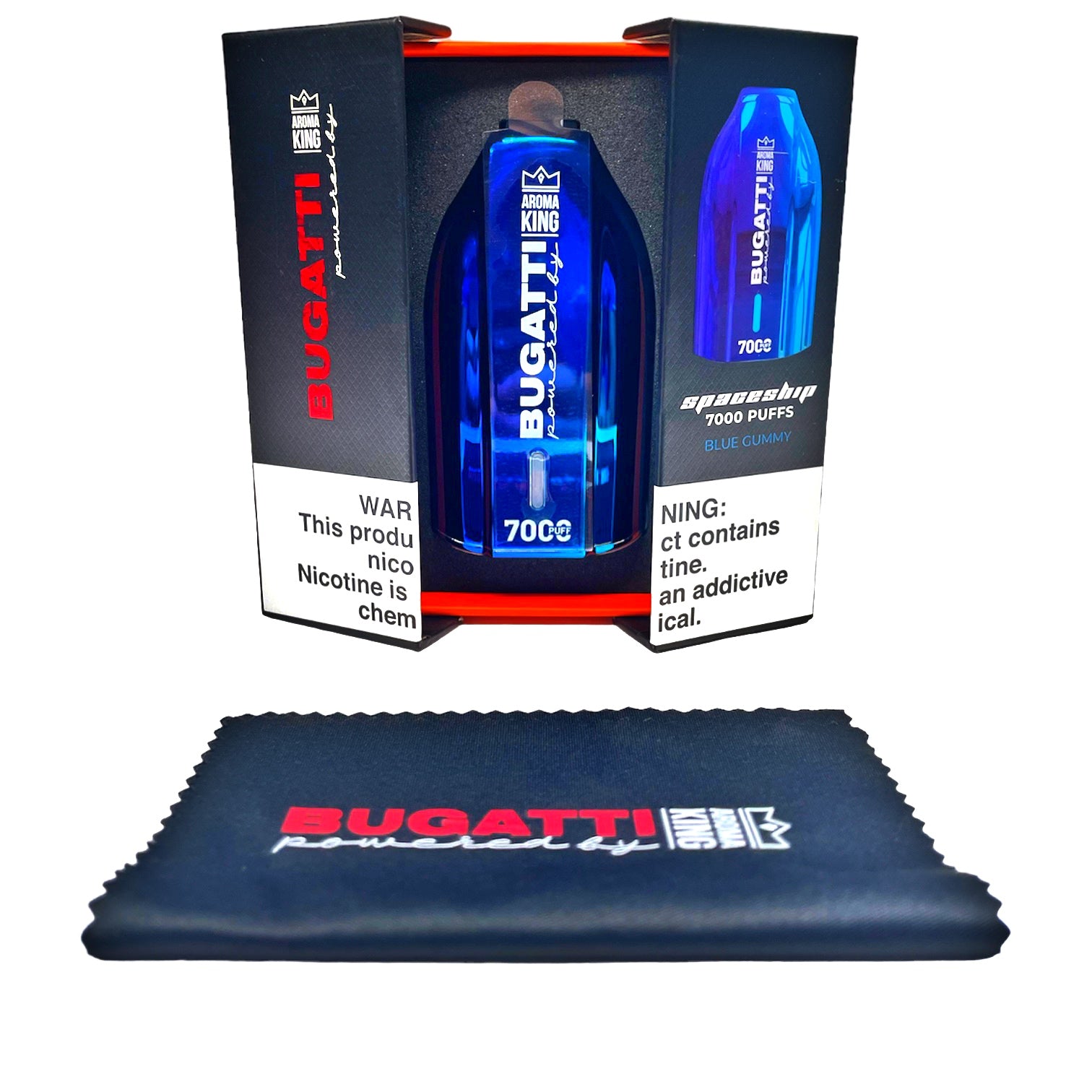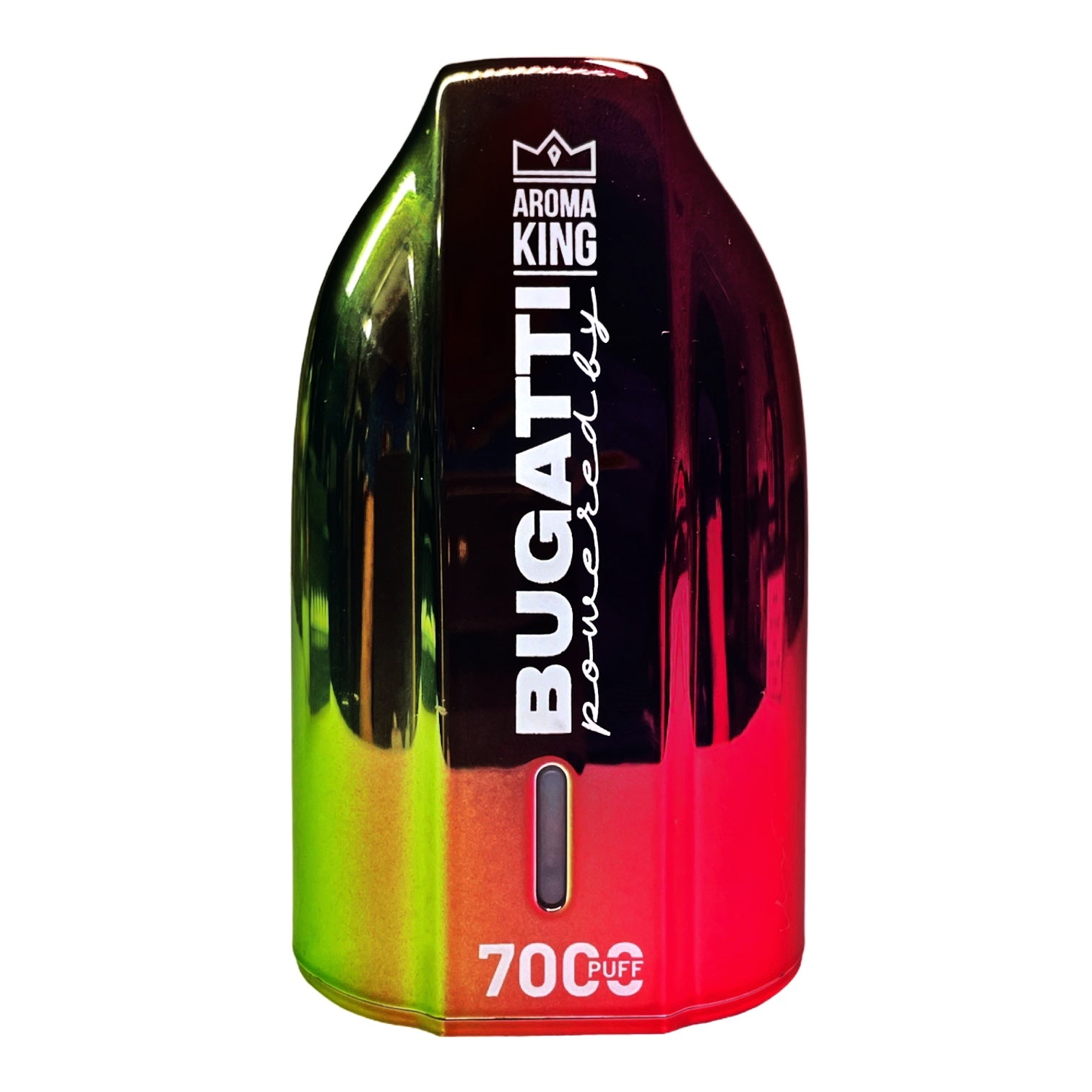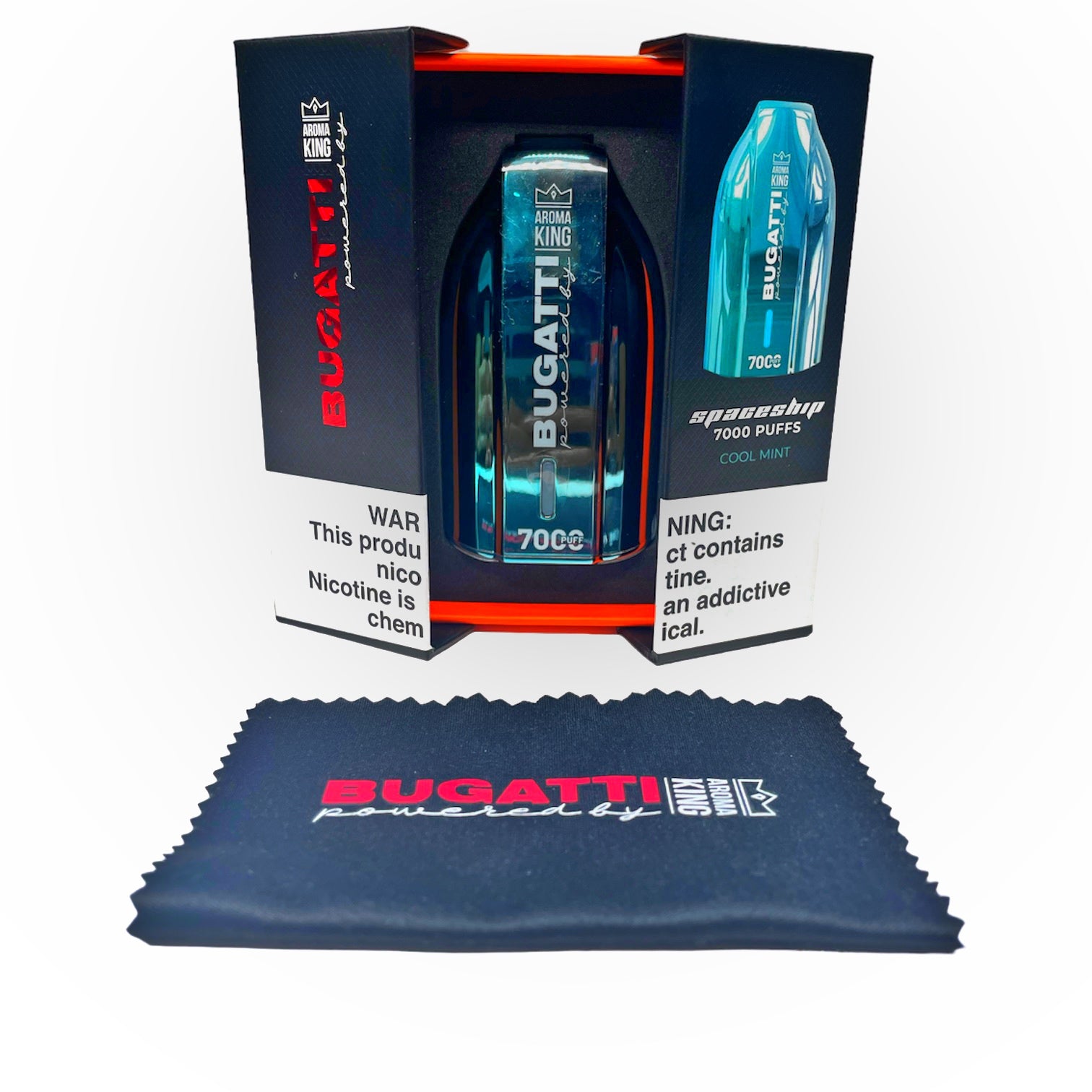 Bugatti Vape - Aroma King Premium 7000 Puffs Disposable
Discover something like never before with the Bugatti Spaceship. Experience the incomparable nature of the luxury brand and its newest vaping device. No vape ever released has come close to the quality and attention to detail that was put into the Bugatti Vape. From the gorgeous body design to the robust flavor profiles this vape has truly raised the bar for disposable vapes.
The creators of the Bugatti Vape were adamant on crafting something that was not only beautiful and flashy but also simplistic and modern. This is the kind of vape that will get recognized from across the room. 
Despite its unique appearance, no details on the inner workings of this device were spared. This vape contains a powerful 500mAh battery that is strong enough to deliver a good buzz while being smooth enough to deliver amazing flavor. 
The Bugatti Spaceship also comes handy with a usb charger and a cleaning cloth, all packaged into one premium box. This is another testament to the craftsmanship and attention to detail that was poured into this vapes construction.
Flavors Available for the Bugatti Vape
Grape Crush

Orange Crush

Cool Mint

Blue Gummy 

Raspberry Kiwi
Features of the Bugatti Vape
7000 Flavorful Puffs

Every Vape comes with a charging table and a cleaning cloth

Beautiful and Sleek Design

Premium Feel Like No Other