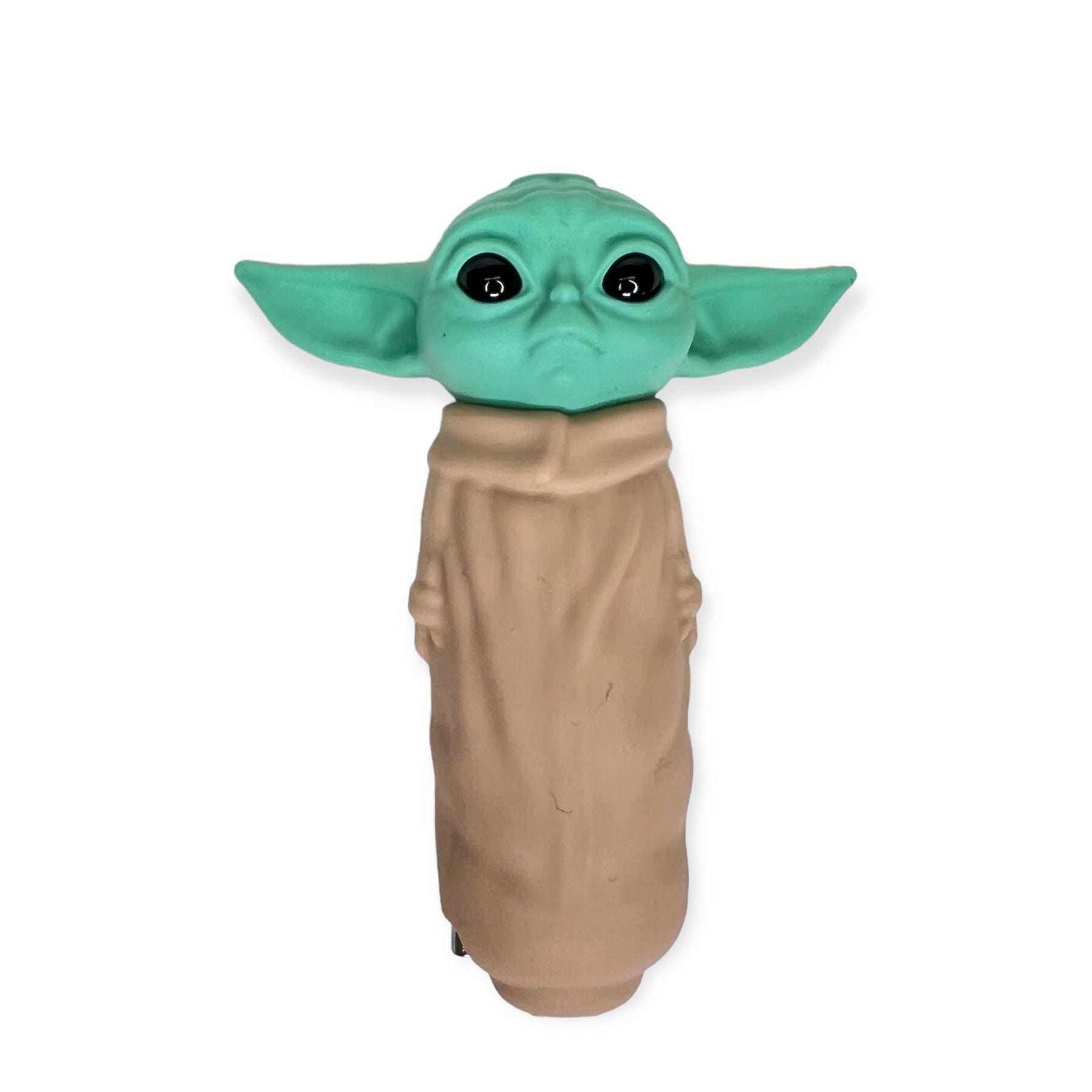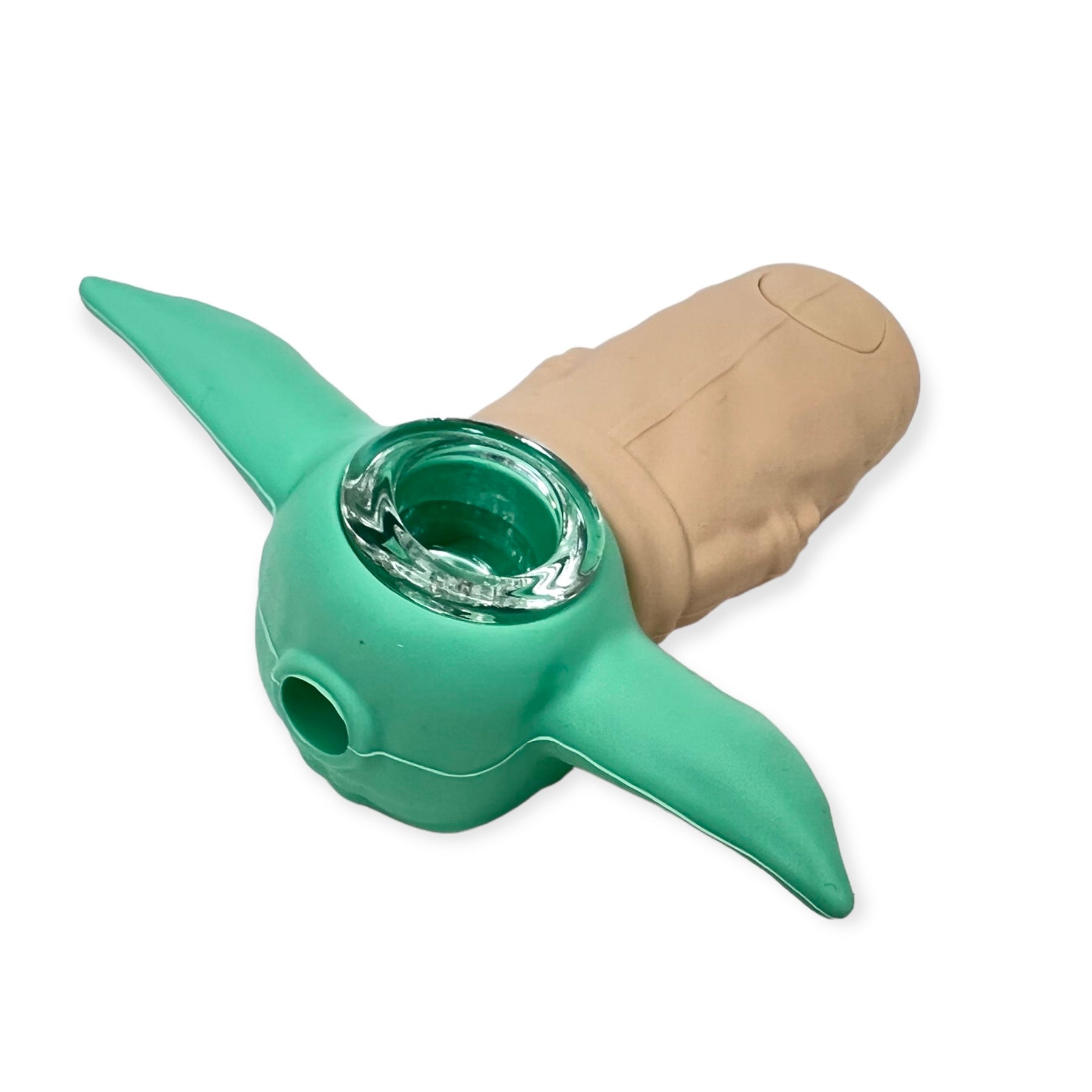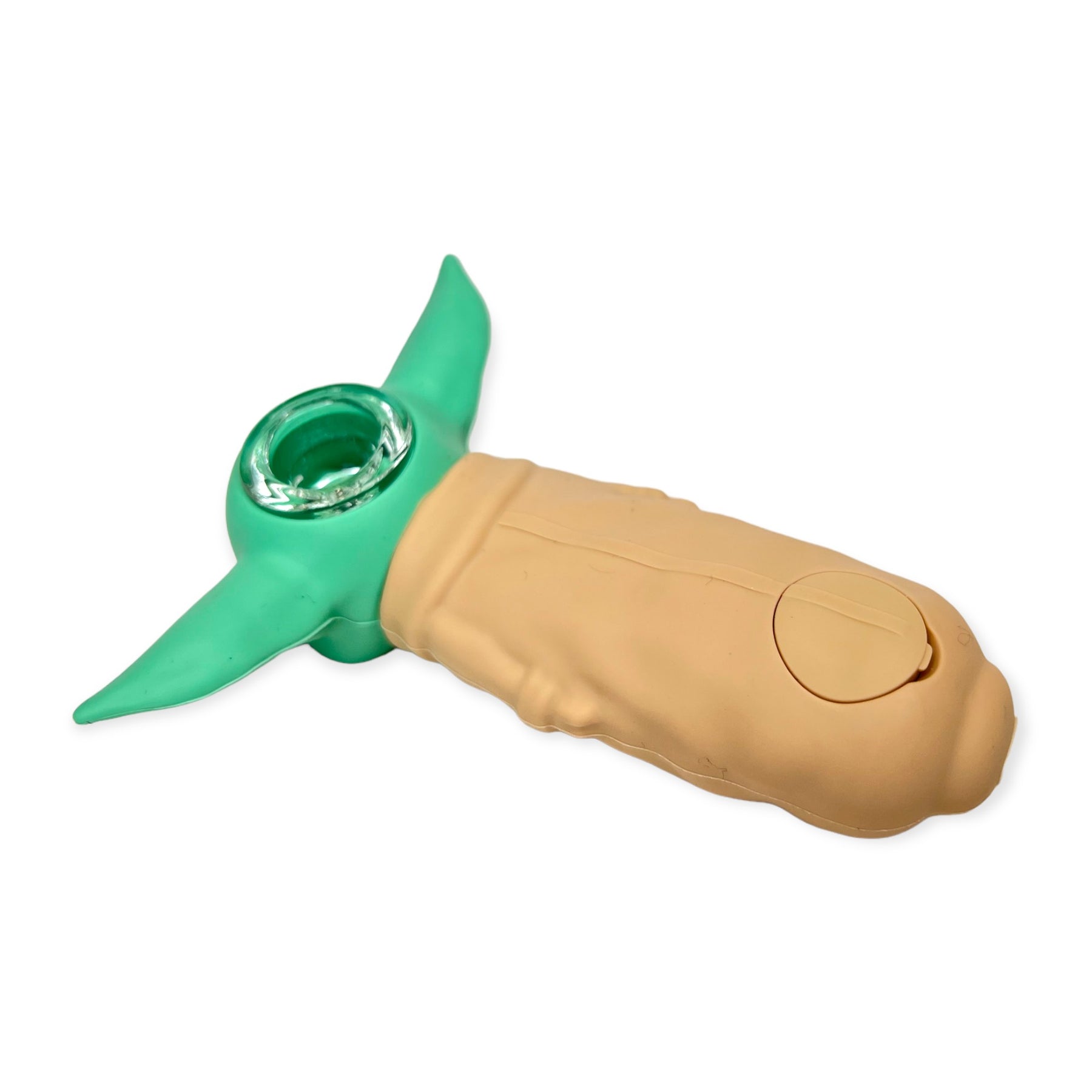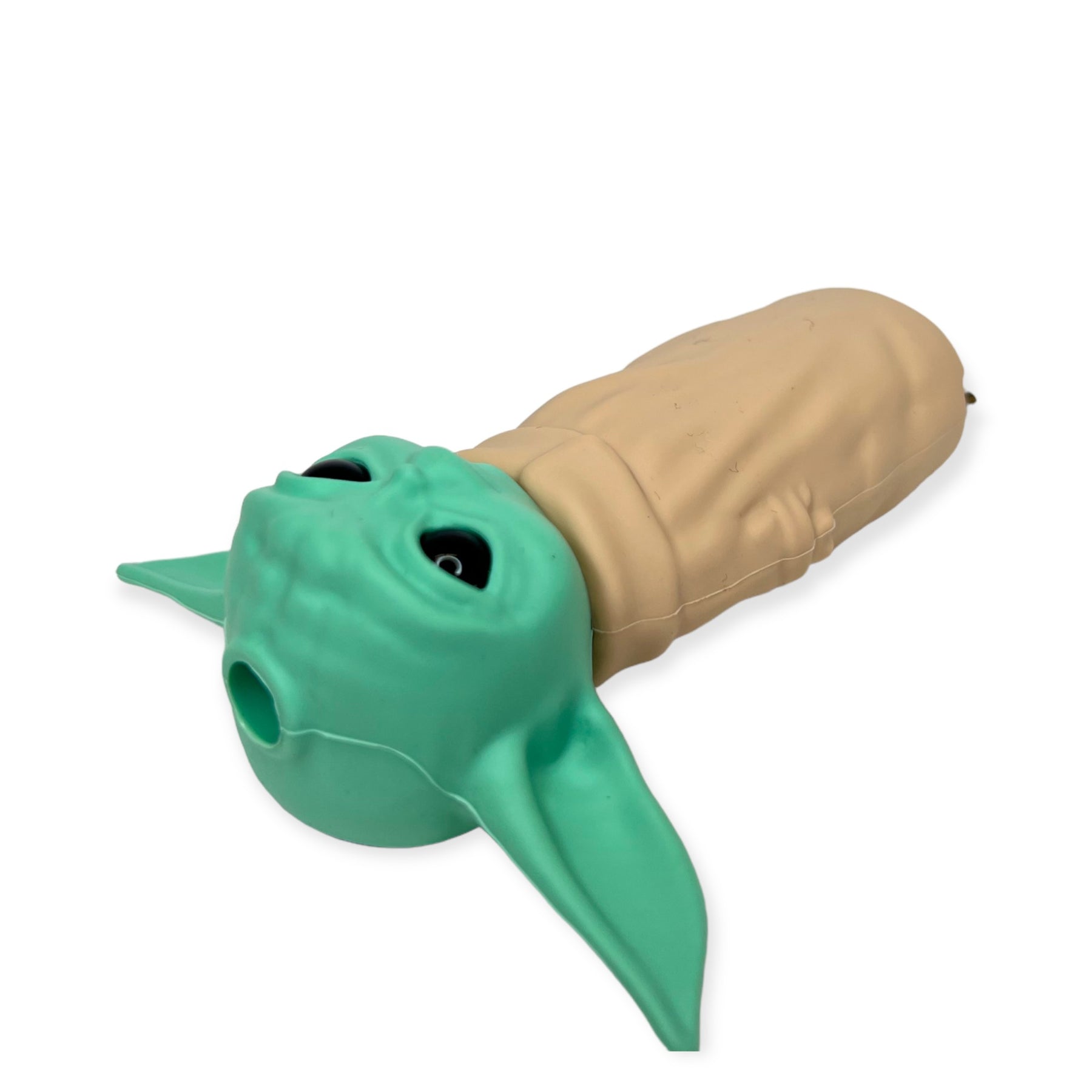 The face that broke the internet… Introducing the Baby Yoda Pipe! This pipe features a cute little baby yoda on one side and a fully functional silicone pipe on the other.
Not only is this pipe extremely cute (look at those ears!)  but it is a great addition to any smokers collection. All your friends will be wondering where you got this baby yoda pipe. It has a removable glass bowl that you can pack herbs into. Every piece of this pipe comes apart, making it easy to clean and maintain.
This silicone pipe is 4.5 inches long and features a small storage spot where you can comfortably store a small amount of herbs or wax. It also comes with a small packing tool that you can use to clean out the bowl.
This pipe also makes the perfect gift for any Star Wars fan. Get yours today here at the Golden Leaf Shop and may the force be with you!
Features of the Baby Yoda Silicone Pipe:
Shaped like the Child from Mandalorian

4.5 Inches Long

Easy to Clean Glass Bowl

Unbreakable Silicone Body

Built in Storage Spot for Dabs and Herbs

Small Cleaning/Packing Tool

Comes Apart Making it Easy to Clean
Baby Yoda Pipe
I love this pipe. The face on it is so cute. Bought for my brother and he freaked.