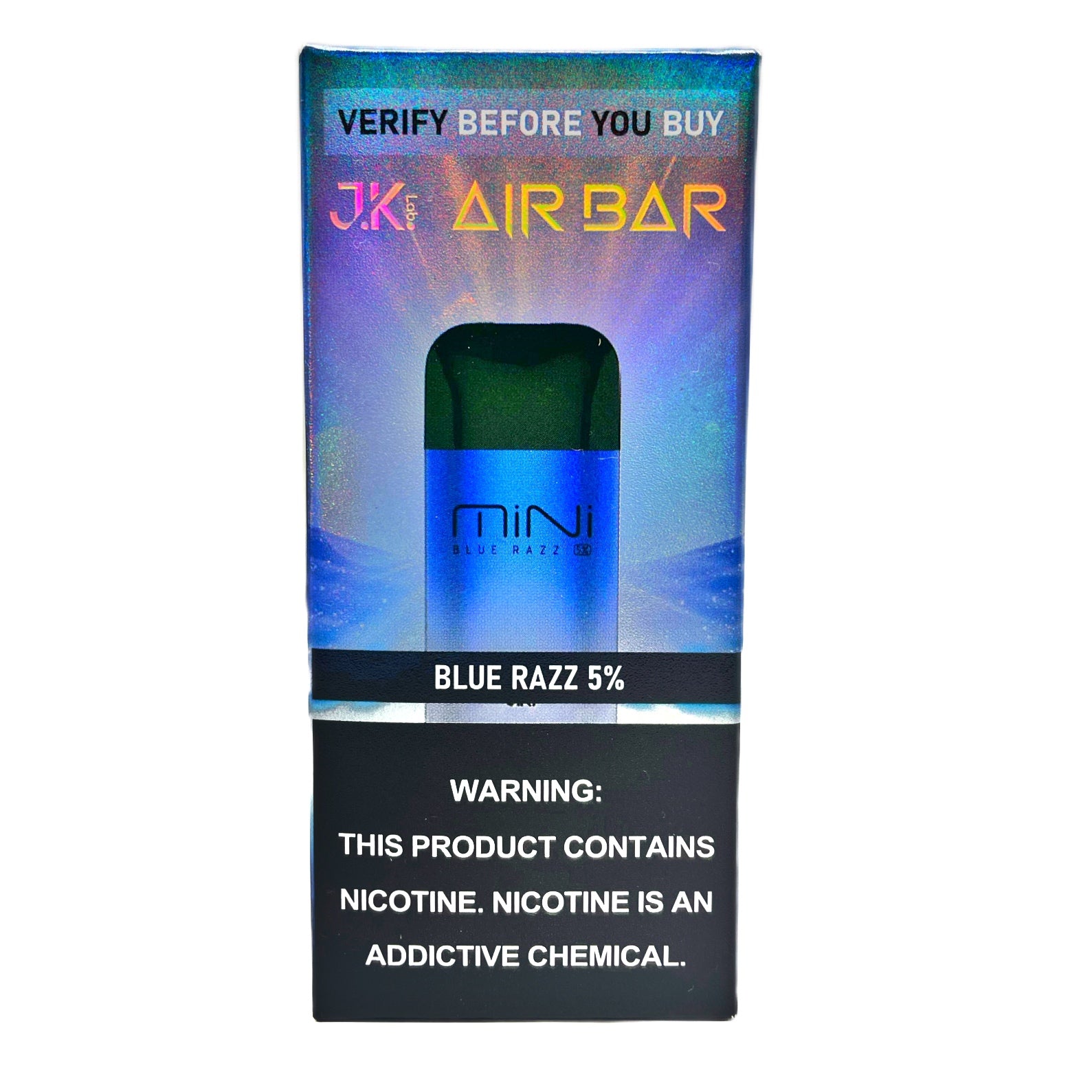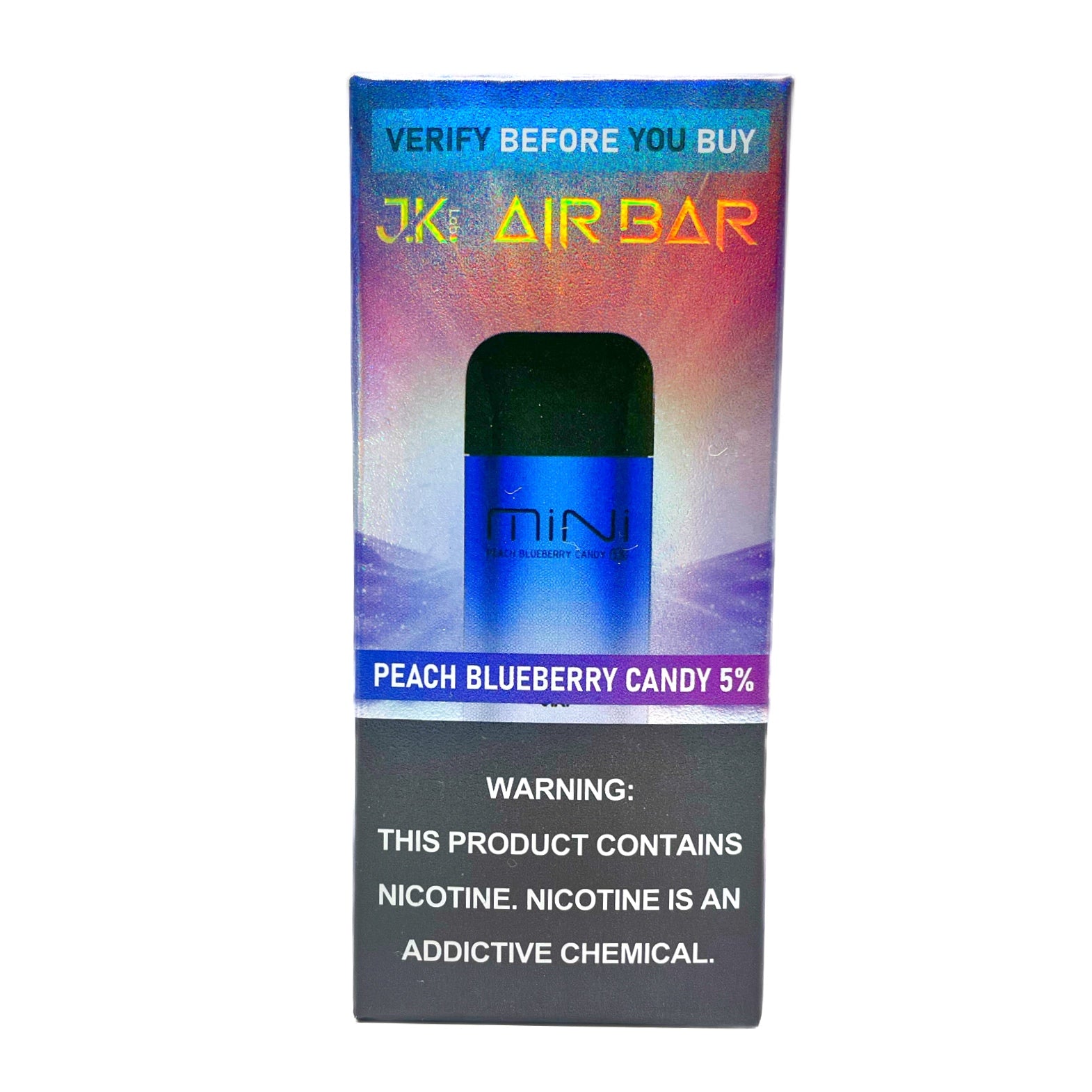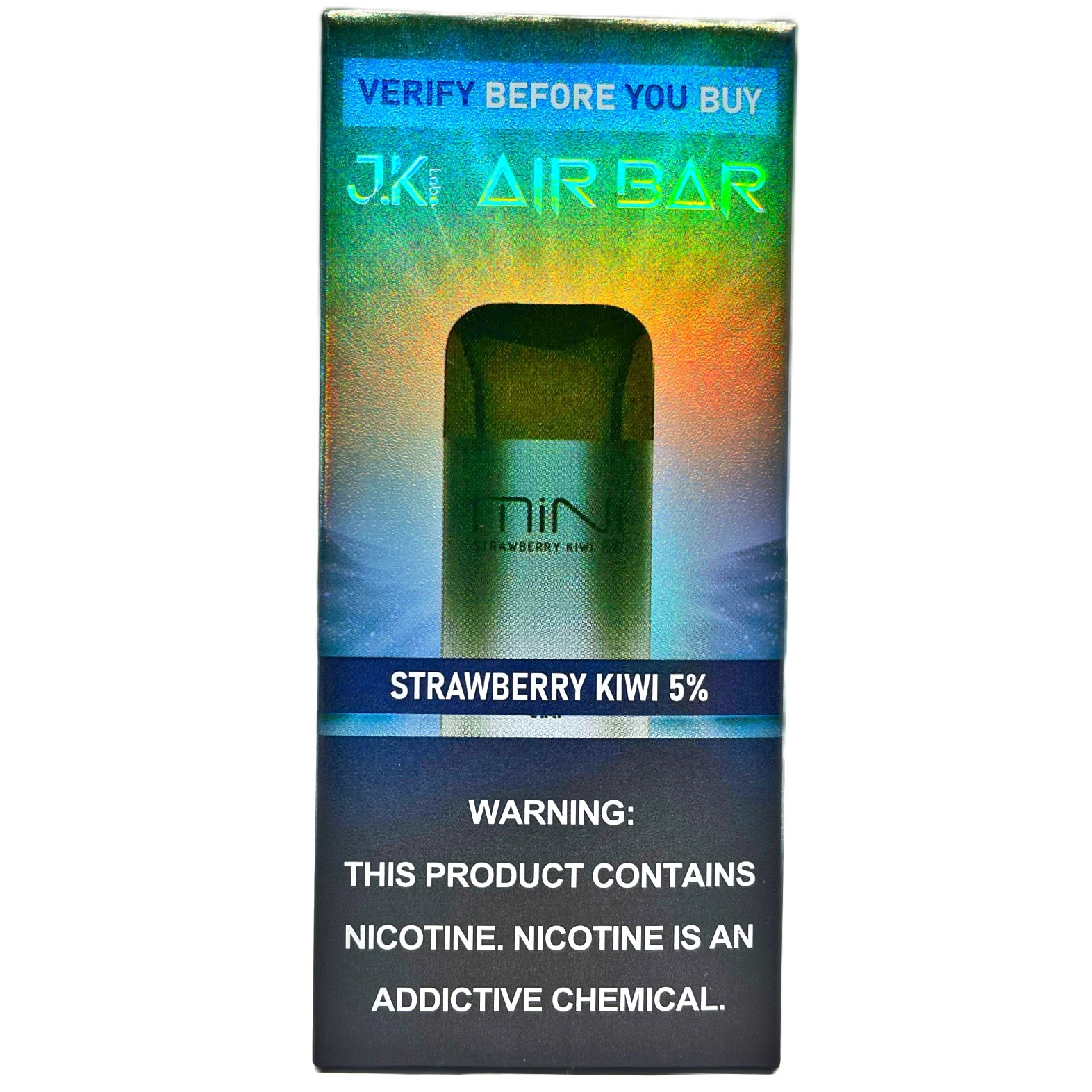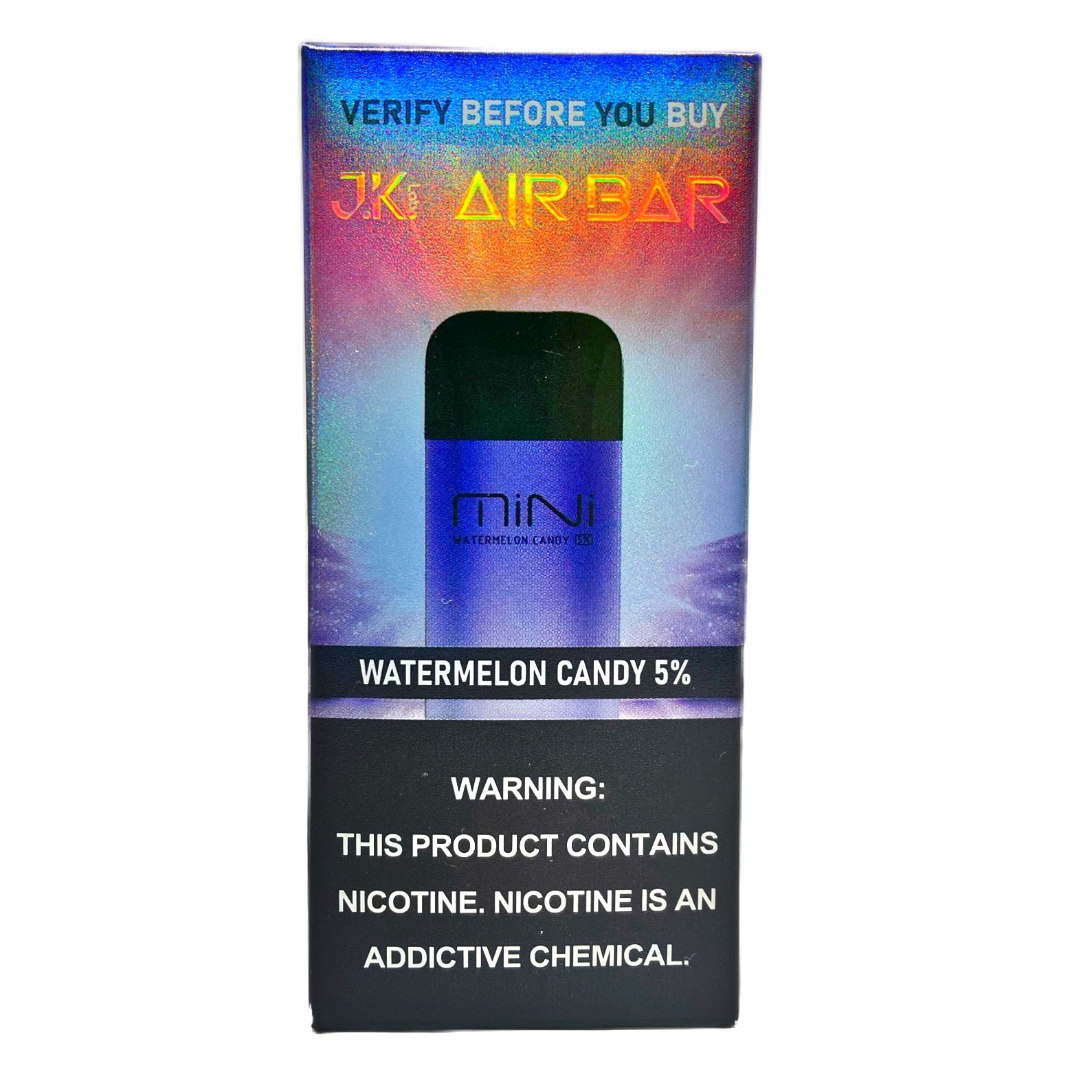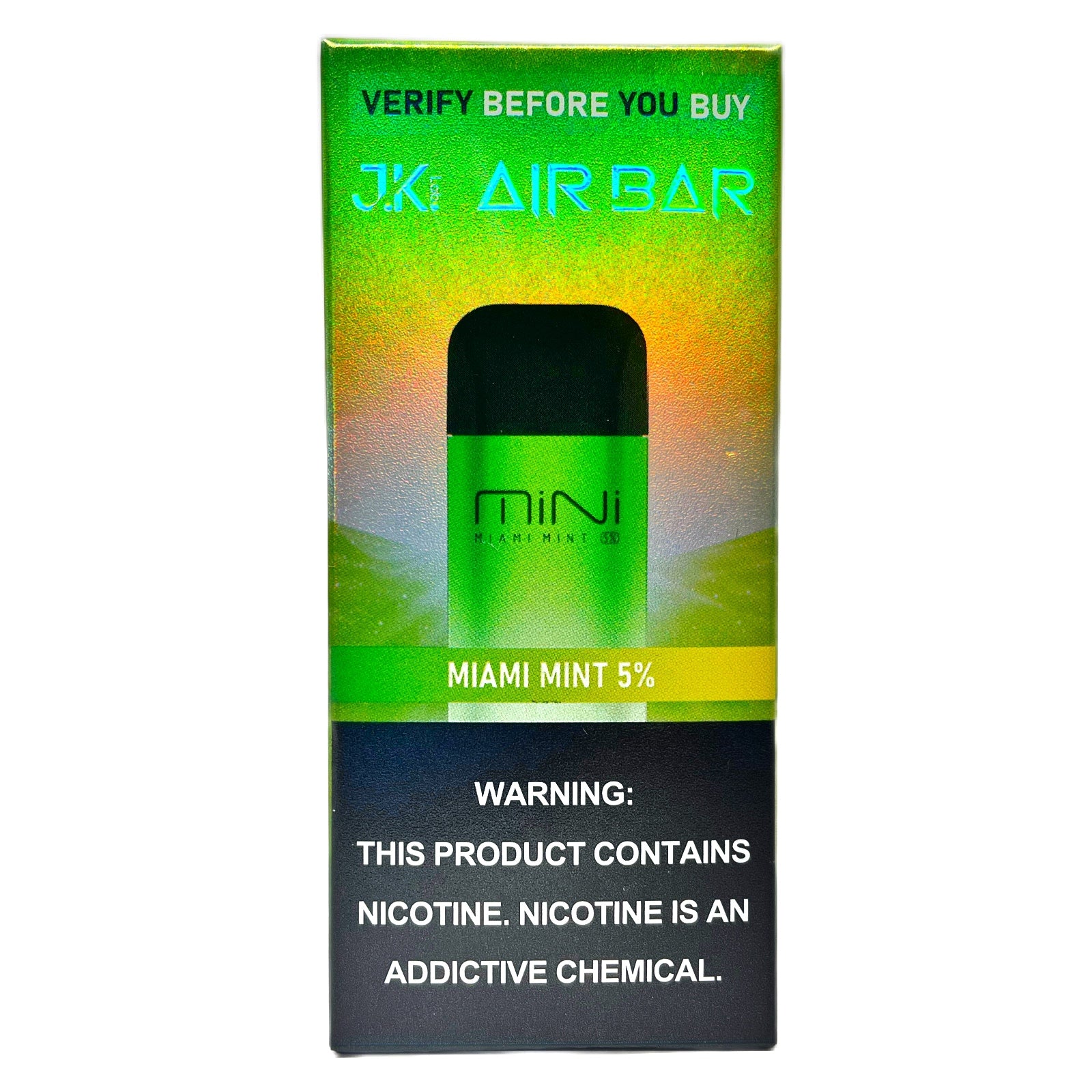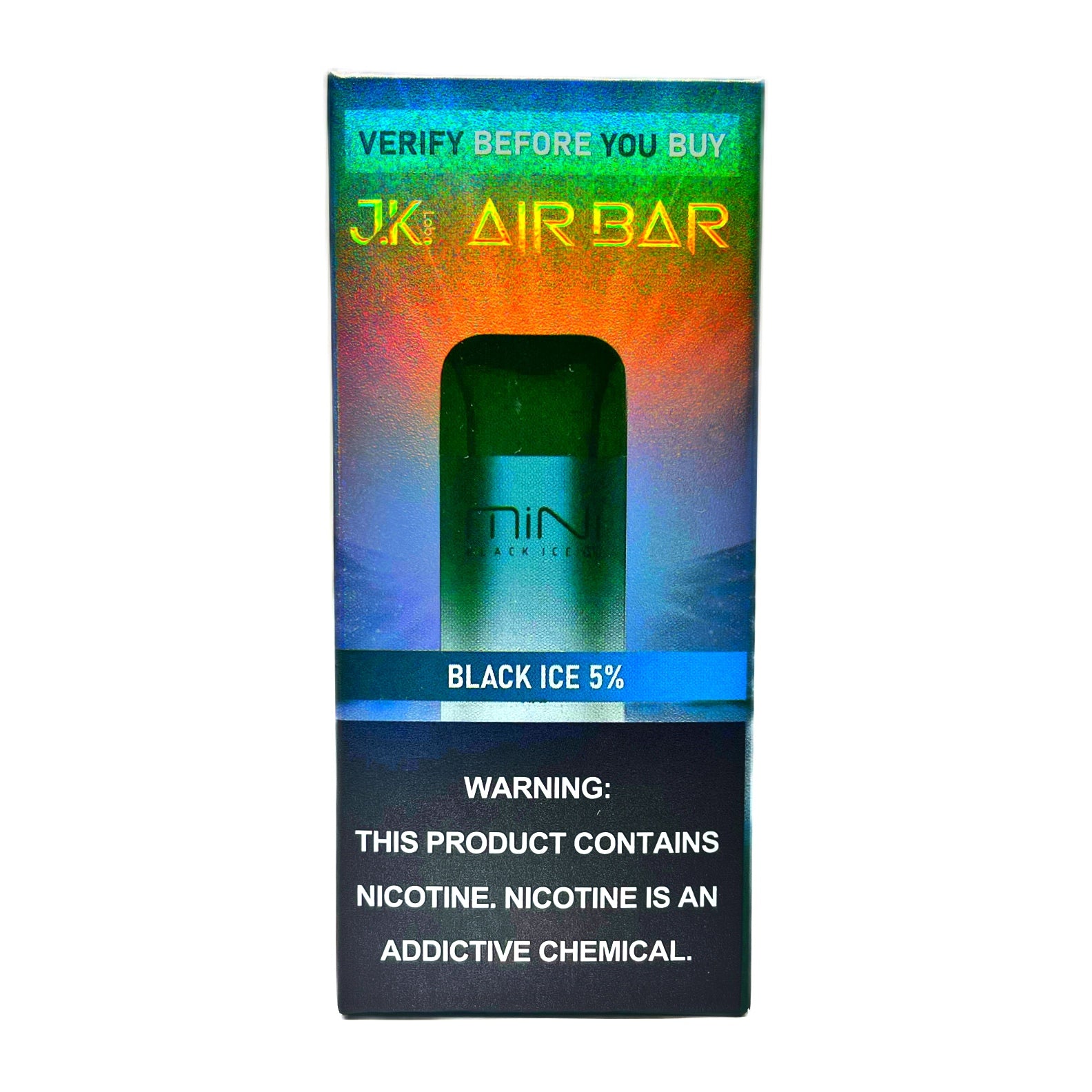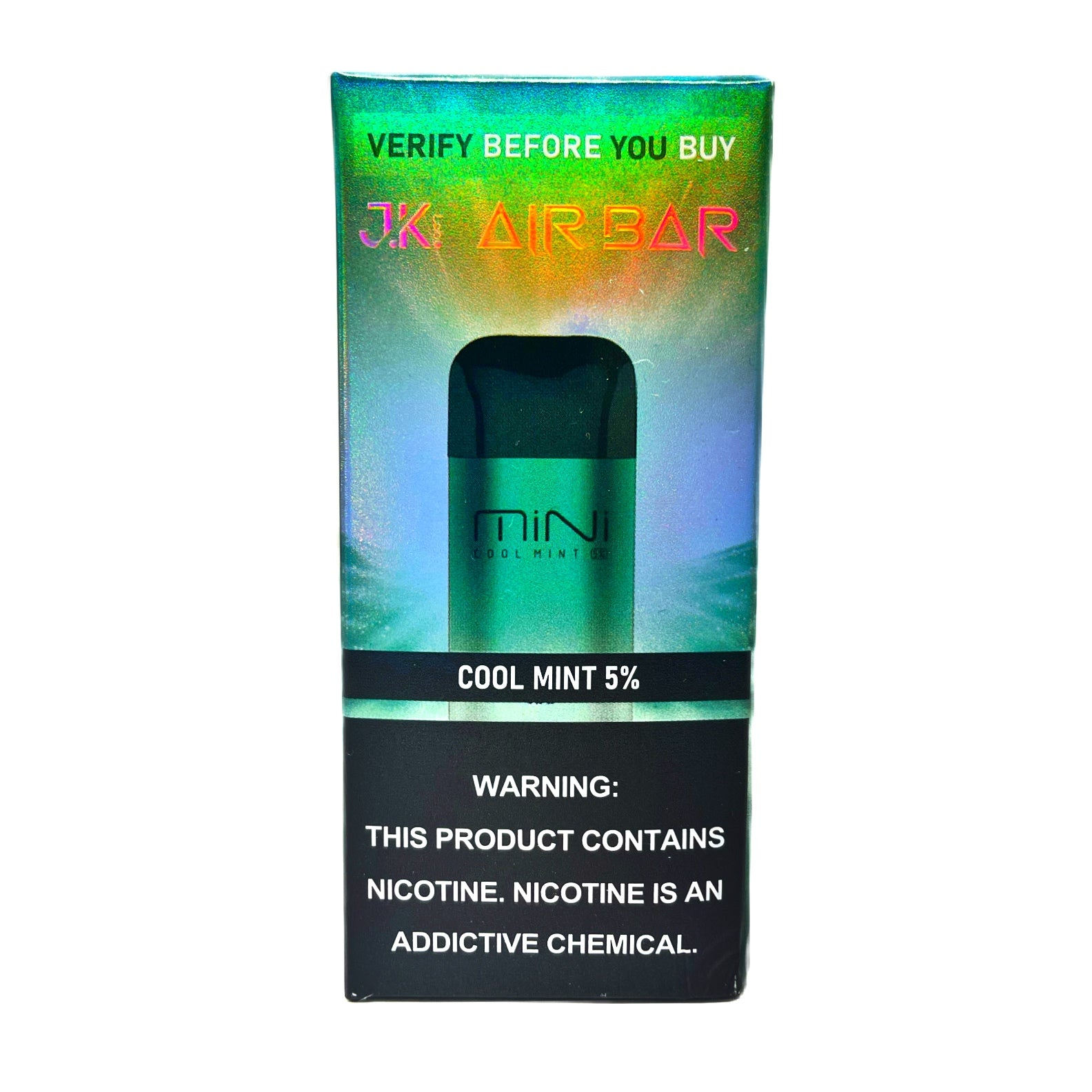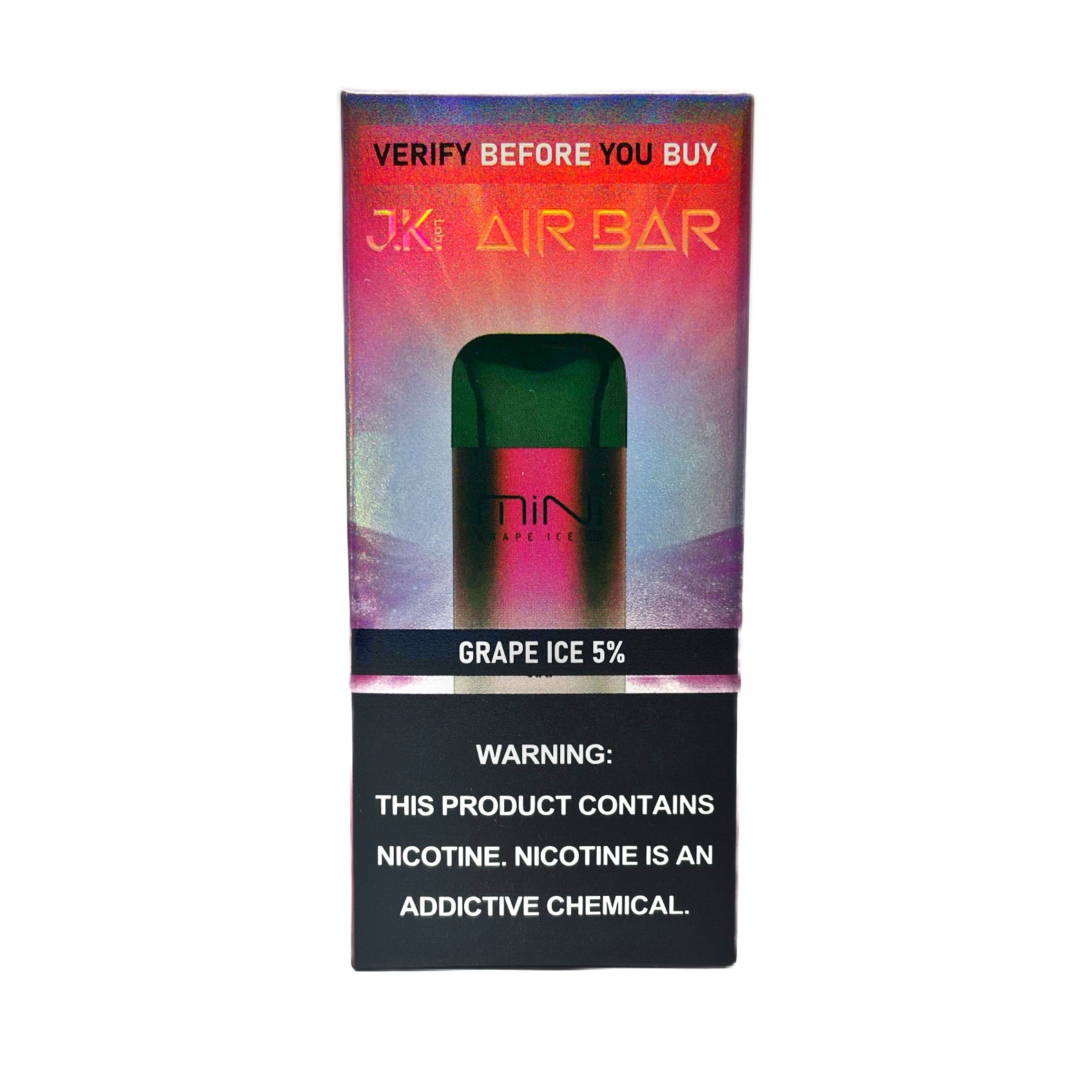 The air bar mini is here to change the way you look at disposable vape devices! Air Bar is a well known vape disposable brand and the air bar minis are the newest addition to their lineage, providing the same reliable quality, flavors and in a much smaller, more portable device this time. The Air Bar minis come pre filled with 5%e liquid and have a capacity of up to 2000 hits. These premium disposable vapes are extremely small, compact and portable allowing the user to take these anywhere without having to carry around a bulky vape.
Air Bar Mini Flavors
The Air Bar Mini disposable vape device comes in a variety of smooth hitting, taste bud pleasing flavors that will make these your favorite vapes to own. Upon intensive review, we have made a list of our favorite Air Bar Mini flavors!
Rainbow Blast: A classic flavor across all vape brands, however the air bar mini 2000 has done it the best in our opinion.

Black Ice: For those who enjoy a mix of mint and fruity flavors, let the mesh coil deliver smooth hits of this perfect blend.

Miami Mint: More than just a cool mint flavor, the Miami Mint tastes like chewing on your favorite brand of fresh mint gum. Refresh yourself with a flavor that we all love and cannot go wrong with!

Peach Blueberry Candy: Our favorite Air Bar Mini flavor here at Golden Leaf Shop, there is simply not another flavor that will put a smile on your face more than the peach blueberry candy.
Why The Air Bar Mini 2000 Is a Good Choice!
In the world of disposable vape devices today, most companies are too focused on pumping out devices with enormous amounts of hits and huge battery capacity. This narrow-minded vape characteristic selection results in reverse engineering back to the old days of the box mod vape, which completely defeats the purpose of compact vape disposables!
The Air Bar Mini is a nice breath of fresh air when it comes to the world of vapes because this device focuses on the one thing disposable vape devices were meant to do. Be disposable. No one wants to be stuck with a million hits of the same flavor you did not like in a bulky disposable vape device that bulges out of your pocket. This is why the e liquid capacity of the mini is only of 2000 hits of 5% nicotine juice.
This is why the Air Bar Mini has changed the game and brought it back to what it was supposed to be, a cheap, slim, portable vape device filled with quality juice making these an amazing well rounded vape product.